News articles on green

---
Mongabay.com news articles on green in blog format. Updated regularly.






After defeating coal plant, Borneo hosts renewable energy meeting

(10/31/2012) Last year, a coalition of environmentalists and locals won a David-versus-Goliath battle against a massive coal plant in the Malaysian state of Sabah on Borneo. After facing a protracted campaign—including expert analysis of green energy options for Sabah—the state government announced it was scuttling plans to build the coal plant on a beach overlooking the Coral Triangle. Now, victorious grassroots campaigners are hosting the inaugural meeting of the Southeast Asia Renewable Energy People's Assembly (SEAREPA), bringing 80 organizations together to discuss green energy options across southeast Asia.
Mysteries surrounding the legendary and vanishing oriental bald ibis
(10/31/2012) In a remote corner of the Ethiopian highlands in January 2011, the bright tropical light combined with the fresh and thin air at 3,600 metres. The Ethiopian bird-watching guide and conservationist, Yilma Dellelegn, from the Ethiopian Wildlife Society, was startled when he spotted two un-ringed young bald ibises, together with two ringed and well known adult females (Zenobia and Salam) at their wintering site. Considering the dwindling numbers, two unaccounted for young birds, literally popping out of the blue, were a great surprise—and precious! The sighting had the potential to raise intriguing geographic and behavioral questions: in fact, the riddle of the migration and wintering strategy of the oriental northern bald ibis (Geronticus eremita) was still half way from being solved.
Leopard poaching is a bigger problem in India than previously believed
(10/31/2012) A recent study conducted by wildlife trade monitoring group TRAFFIC uncovered unnerving statistics about the illegal trade of leopards (Panthera pardus) in India: at least four leopards have been poached every week for the past decade in the country. The study, entitled Illuminating the Blind Spot: A study on illegal trade in Leopard parts in India, highlights the severity of leopard poaching from 2001 to 2010, despite preventative measures established in 1972 by the Wildlife Protection Act (WLPA) that prohibit the sale of leopard parts in India.
New York Aquarium entirely 'underwater'

(10/30/2012) Hurricane Sandy, which brought storm surges that reached 14 feet to New York City, has put the Wildlife Conservation Society's New York Aquarium "under water," according to a statement from the organization. The aquarium is located on the Coney Island boardwalk, in the heart of an area where rescue operations are currently under way to save people stranded in their homes. There are reports that flooding has reached some people's roofs.
Hours before Hurricane Sandy hit, activists protested climate inaction in Times Square
(10/30/2012) On Sunday, as Hurricane Sandy roared towards the coast of the Eastern U.S., activists took to the streets in New York City to highlight the issue of climate change. Activists organized by 350.org unfurled a huge parachute in Times Square with the words, "End Climate Silence," a message meant to call attention to the fact that there has been almost zero mention of climate change during the presidential campaign, including not a single reference to the issue in the four presidential debates.
How climate change may be worsening Hurricane Sandy
(10/29/2012) While scientists are still debating some fundamental questions regarding hurricanes and climate change (such as: will climate change cause more or less hurricanes?), there's no debating that a monster hurricane is now imperiling the U.S. East Coast. A few connections between a warmer world and Hurricane Sandy can certainly be made, however: rising sea levels are likely to worsen storm surges; warmer waters bring more rain to increase flooding; and hotter temperatures may allow the hurricane to push both seasonal and geographic boundaries.
Picture of the day: Shell drilling rig within view of the Arctic National Wildlife Refuge

(10/29/2012) Twelve miles off shore from the Arctic National Wildlife Refuge floats a seemingly tiny man-made device—at least from an airplane—but it's actually a 160-foot high Shell Dutch Royal oil drilling rig. While the hugely controversial plan to drill for oil in the Arctic ocean was postponed this year due to a variety of mishaps and delays, the Shell rig is expected to be in the area until the end of month drilling top holes in the ocean floor to prep oil drilling next year.
Photo: high-altitude bird rediscovered after 80 years
(10/29/2012) In 1929 the U.S. Stock Market collapsed, the Geneva Convention set standards for prisoners of war, the first Academy Awards was celebrated, and Jérôme Alexander Sillem collected two bird specimens on a high plateau in Xinjiang, China. For 62 years, the specimens sat in a drawer at the Zoological Museum of Amsterdam until C. S. Roselaar found them, studied them, and determined they, in fact, represented a new species of bird: Sillem's mountain finch (Leucosticte sillemi). Now, 83 years after Sillem collected the only known specimens, a French photographer, Yann Muzika, unwittingly took photographic proof that the finch species still survives.
Future of the Tongass forest lies in salmon, not clear-cut logging
(10/25/2012) The Parnell administration's Timber Task Force recently unveiled a proposal to carve out two million acres of the Tongass National Forest for clear-cut logging under a state-managed "logging trust." The stated goal is to revive Southeast Alaska's timber industry that collapsed two decades ago amid changing market conditions, logging cutbacks and evolving public opinion about timber harvesting on national forests.
Illegal hunting threatens iconic animals across Africa's great savannas, especially predators
(10/25/2012) Bushmeat hunting has become a grave concern for species in West and Central Africa, but a new report notes that lesser-known illegal hunting in Africa's iconic savannas is also decimating some animals. Surprisingly, illegal hunting across eastern and southern Africa is hitting big predators particularly hard, such as cheetah, lion, leopard, and wild dog. Although rarely targets of hunters, these predators are running out of food due to overhunting and, in addition, often becoming victims of snares set out for other species.
After seven year search, scientists film cryptic predator in Minas Gerais

(10/25/2012) South America's rare and little-known bush dog (Speothos venaticus) looks like a miniature dachshund who went bad: leaner, meaner, and not one to cuddle on your lap, the bush dog is found in 11 South American countries, but scientists believe it's rare in all of its habitats, which include the Amazon, the Pantanal wetlands, and the cerrado savannah. Given its scarcity, little is known about its wanderings.
Picture of the day: a bizarre baby bird with oral 'fingerprints'

(10/25/2012) The crested coua (Coua cristata) is native to island of Madagascar. Unlike much of Madagascar's wildlife, the crested coua is not considered threatened with extinction, but is listed as Least Concern by the IUCN Red List. There are around nine species of coua in the world, all found in Madagascar; the unique birds belong to the cuckoo family.
Mongabay book of nature essays earns top review

(10/24/2012) A new book of essays by mongabay.com reporter, Jeremy Hance, has earned a starred review from Publisher's Weekly, a top book reviewer for the publishing industry. Hance's book, Life is Good: Conservation in an Age of Mass Extinction, highlights the struggle of species to survive in a rapidly changing world through a series of essays that span the globe. Rarely bestowed, a starred review translates into "outstanding in its genre."
New study adds to evidence that common pesticides decimating bee colonies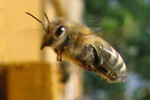 (10/24/2012) The evidence that common pesticides may be partly to blame for a decline in bees keeps piling up. Several recent studies have shown that pesticides known as "neonicotinoid" may cause various long-term impacts on bee colonies, including fewer queens, foraging bees losing their way, and in some cases total hive collapse. The studies have been so convincing that recently France banned the use of neonicotinoid pesticides. Now a new study finds further evidence of harm caused by pesticides, including that bees who are exposed to more than one chemical, i.e. neonicotinoid and pyrethroid, were the most vulnerable.
Indonesia remains epicenter for illegal wildlife trade in reptiles and amphibians
(10/24/2012) Demand for exotic pets is driving the illegal harvest and trade of herpetofauna (reptiles and amphibians) in Indonesian New Guinea, according to a recent study published in the journal Biodiversity and Conservation. Between September 2010 and April 2011, Daniel Natusch and Jessica Lyons of the University of New South Wales surveyed traders of amphibians and reptiles in the Indonesian provinces of Maluku, West Papua and Papua.
Will designation of new administrative districts lead to more deforestation in Indonesia?
(10/24/2012) On Monday Indonesia's House of Representatives moved to establish 'North Kalimantan', a new province in Indonesian Borneo. It also voted for four new districts: Pangandaran in West Java, South Coast in Lampung, and South Manokwari and Arfak Mountains in West Papua. While the moves aim to improve governance by boosting local autonomy, they could make it more difficult for Indonesia to meet its deforestation reduction goals if recent trends — detailed in a 2011 academic paper — hold true.
Remarkable comeback: blue iguana downgraded to Endangered after determined conservation efforts

(10/23/2012) The wild blue iguana population has increased by at least 15 times in the last ten years, prompting the IUCN Red List to move the species from Critically Endangered to just Endangered. A targeted, ambitious conservation program, headed by the Blue Iguana Recovery Team, is behind this rare success for a species that in 2002 only numbered between 10 and 25 individuals.
Lack of climate change in presidential debates part of larger trend

(10/23/2012) The final presidential debate between President Barack Obama and Governor Mitt Romney, focusing on foreign policy, ended like all the others: without a mention of climate change or its likely impacts on Americans, from rising sea levels to worsening extreme weather to the threat of instability abroad. While environmental groups have kicked-off a campaign to target this "climate silence," the lack of discussion on climate change is a part of a larger trend in the U.S. where media coverage of the issue has declined even as scientists argue that impacts are increasing.
By imitating human voices, beluga whale may have been attempting to communicate

(10/23/2012) Five years after the death of a captive beluga whale named NOC, researchers have discovered that the marine mammal may have been trying to communicate with people by mimicking humans voices at the National Marine Mammal Foundation in San Diego. Analyzing tapes of human-like speech from the young male beluga whale, scientists writing in Current Biology note that while there have been reports of beluga whales making human like sounds before, this is the first time evidence has been captured on tape and analyzed.
A new way to measure the ocean's health
(10/23/2012) A diverse array of institutions have come together to release a new, revolutionary ocean health assessment called the "Ocean Health Index." Researchers formed the index in order to gauge the health of the world's oceans. The index is the result of a huge collaborative effort, including top researchers crossing a diverse range of disciplines such as the National Center for Ecological Analysis and Synthesis (NCEAS) and Conservation International.
Authorities confiscate 600 dead elephants' worth of ivory in Hong Kong

(10/22/2012) Hong Kong authorities have confiscated two massive shipments of elephant tusks, totaling 1,209 tusks, stemming from Kenya and Tanzania. Representing over 600 poached elephants, the shipments are estimated to be worth $3.4 million on the black market. African elephants are being decimated for their tusks in recent years with heavily-armed and well-connected poachers—backed by criminal syndicates—killing off whole herds in some cases.
Wealthy nations, excluding U.S., pledge to double funds for biodiversity

(10/22/2012) Although negotiations came down to the wire, nations finally brokered a new deal at the 11th meeting of the Convention on Biological Diversity (CBD) in Hyderabad, India; at its heart is a pledge to double resources from wealthier countries to the developing world by 2015 to conserve embattled species and ecosystems. While no numbers were put on the table, observers say a doubling of current resources would mean around $10-12 billion a year. However, this amount is still far short of what scientists and conservation groups say is necessary to stem current extinctions.
Rehabilitated orangutans in danger if industrial project proceeds in Borneo
(10/22/2012) The proposed extension of an industrial area in East Kalimantan, Indonesia will likely mean the end of a population of rehabilitated orangutans who reside there, according to the Indonesian environmental group Peduli Teluk Balikpapan. The Kariangau Industrial Area (KIK) will comprise 5,130 hectares of land currently covered by hardwood forests and mangroves when completed, including one third of orangutan habitat in Sungai Wain forest—a crucial portion that is not within the boundaries of the Sungai Wain Protection Forest and therefore not under any governmental protection.
El Salvador mulls total ban on mining
(10/22/2012) On hot days the broken stone and dried up silt from the San Sebastian mine in Eastern El Salvador bake in the sun. The slew of refuse is freckled with rock stained bright blue with cyanide, open to the elements that on rainier days will wash it downhill into the Rio San Sebastian below. The openings of passages into the mine dot the mountainside, and further downhill a bright orange stream with a chemical stench flows into another. The American Commerce Group ceased operating here in 1999 but sought to return when the price of gold began its current escalation.
South Africa hits another new record in rhino killings

(10/18/2012) Four hundred and fifty-five rhinos have been killed by poachers in South Africa since the beginning of the year. The number surpasses the record set last year (448) and proves that national efforts to stem poaching have not yet made a dent in actual killings. The mass killing has been spurred on by high demand for powdered rhino horn in Vietnam and China. A traditional curative in Asia, rhino horn has no medicinal properties according to scientists.
India pledges over $60 million for biodiversity, but experts say much more needed

(10/18/2012) The Prime Minister of India, Manmohan Singh, pledged around $50 million (Rs. 264 crore) for domestic biodiversity protection, reports the Hindu. The pledge came this week at the Convention on Biological Diversity (CBD) meeting in Hyderabad, India. The CBD has set bold goals on stemming the rate of extinction worldwide, but these have suffered from a lack of funding. India also said it had set aside another $10 million (Rs. 50 crore) for biodiversity projects abroad. Still, such funds are far below what scientists say is necessary to stem ongoing extinctions.
Photos: emperor penguins take first place in renowned wildlife photo contest
(10/18/2012) Photographer, Paul Nicklen, says he'll never forget the moment when a slew of emperor penguins burst by him in the frigid Ross Sea; he'd waited in the cold water, using a snorkel, to capture this image. Now, Nicklen has won the much-coveted Veolia Environnement Wildlife Photographer of the Year Competition for the antic, bubbling photograph. Owned by the Natural History Museum and BBC Worldwide, this is the 48th year of the Veolia Environnement Wildlife Photographer of the Year, which hands out awards to 100 notable wildlife and environment photos.
China's timber imports plunge

(10/18/2012) Imports of logs and timber to China plunged 19 percent during the first eight months of 2012 relative to the same period a year earlier reports the Wood Resource Quarterly. The slowdown is attributed to a drop in demand due to reduced construction.
Will we need to pull carbon out of the atmosphere to save ourselves?
(10/17/2012) This year saw the Arctic sea ice extent fall to a new and shocking low, while the U.S. experienced it warmest month ever on record (July), beating even Dust Bowl temperatures. Meanwhile, a flood of new research has convincingly connected a rise in extreme weather events, especially droughts and heatwaves, to global climate change, and a recent report by the DARA Group and Climate Vulnerability Forum finds that climate change contributes to around 400,000 deaths a year and costs the world 1.6 percent of its GDP, or $1.2 trillion. All this and global temperatures have only risen about 0.8 degrees Celsius (1.44 degrees Fahrenheit) since the early Twentieth Century. Scientists predict that temperatures could rise between 1.1 degrees Celsius (2 degrees Fahrenheit) to a staggering 6.4 degrees Celsius (11.5 degrees Fahrenheit) by the end of the century.
One in eight people suffer from malnutrition worldwide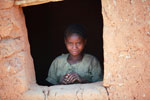 (10/16/2012) In a world where technology has advanced to a point where I can instantly have a face-to-face conversation via online video with a friend in Tokyo, nearly 870 million people, or one in eight, still suffer from malnutrition, according to a new UN report. While worldwide hunger declined from 1990 to 2007, progress was slowed by the global economic crisis. Over the last few years, numerous and record-breaking extreme weather events have also taken tolls on food production. Currently, food prices hover just below crisis levels.
September tied for world's warmest on record

(10/16/2012) September 2012 tied with 2005 for the warmest on record around the globe, according to new data released by the National Oceanic and Atmospheric Administration (NOAA). The average land and ocean temperature was 16.27 degrees Celsius (61.31 degrees Fahrenheit) for this September, 0.67 degrees Celsius (1.21 degrees Fahrenheit) above the 20th Century average for the month. Shockingly, this is the 331st month in a row that has been above the 20th Century average.
Picture of the day: the maned lioness

(10/15/2012) The title is not a typo. Sometimes lioness grow manes as rich and large as males, and there appears to be larger proportion of such 'maned lionesses' in Botswana's Okavango Delta.
Norway to double carbon tax on oil industry for climate change programs

(10/15/2012) Beginning next year, Norway will nearly double the carbon tax on its domestic oil industry to help set up a $1 billion climate change fund for programs in developing nations among other green projects. The Scandinavian nation is the world's 13 largest oil producer and third biggest oil exporter, yet has been one of the most active champions of funding climate change projects.
Chinese forest activist arrested for self-publishing books

(10/15/2012) An award-winning forest activist, Liu Futang, is facing trial in China for printing books without the proper licenses, even though he says he gave most of the self-published books away for free. In April, Futang won Best Citizen Journalist in China's Environmental Press Awards for covering deforestation Hainan province on his blog. Seven months later and the 63-year-old, who suffers from diabetes, could face five years in prison.
The world's 25 most endangered primates: nearly a quarter in Madagascar
(10/15/2012) A coalition of conservation groups released the biannual Top 25 Primates list today, including nine species not appearing on the 2010 list, at the UN's Convention on Biological Diversity (CBD) in Hyderabad, India. Madagascar tops the list as home to the most threatened primates, including six on the list. Following Madagascar, Vietnam contains five, Indonesia three, and Brazil two. In all, over half (54 percent) of the world's primates, which have been evaluated, are considered threatened by the IUCN Red List.
The riot over rhinos: how a luxury and illegal commodity is driving the slaughter of one of the world's iconic megafauna
(10/15/2012) 23,680 = the estimated number of wild rhinoceroses in South Africa. 35,000,000 = the number of American dollars generated by rhino hunting in South Africa. 97% = the percentage increase in illegally-hunted rhinos in 2011 from the national average in 1990. 30,000 = the number of pounds of rhino horns confiscated from poachers since 2010. 65 = the number of horns that have been stolen in South Africa from public display. 430...the number of rhinos killed this year, and counting...
UNESCO disturbed by gas plans for Peru's Manu National Park
(10/15/2012) Major concerns about the danger posed by gas exploration in a UNESCO World Heritage site in the Amazon rainforest has prompted UNESCO to promise to lobby the Peruvian government. Manu National Park's biological diversity exceeds "that of any other place on Earth," according to UNESCO's website, and is inhabited by indigenous people living in "voluntary isolation" who could be decimated if they come into contact with gas workers.









Is your Halloween candy linked to rainforest destruction?

(10/11/2012) A campaign by the Cheyenne Mountain Zoo hopes to raise awareness about the link between Halloween candy and deforestation in Indonesia and Malaysia. Employing the images of Critically Endangered orangutans, the zoo urges consumer to only buy candy containing eco-certified palm oil by the Round Table on Sustainable Palm Oil (RSPO).





Cute animal picture of the day: baby walruses on the mend

(10/11/2012) Two walrus male calves were discovered over the summer near Barrow, Alaska, dehydrated and ill, after their separate mothers perished. The calves have been receiving care at the Alaska SeaLife Center, but one will soon be moved to the Wildlife Conservation Society's (WCS) New York Aquarium and the other to the Indianapolis Zoo.





Endangered turtle urinates through its mouth

(10/11/2012) One of China's most commonly farmed turtles for consumption, the Chinese soft-shelled turtle (Pelodiscus sinensis), has a unique ability: it urinates out of its mouth. Researchers in Singapore, writing in The Journal of Experimental Biology, have discovered that the Chinese soft-shelled turtle excretes most of its urine from its mouth instead of its kidneys. They hypothesize that the turtle developed this ability in order to survive in brackish waters, which contain considerably more salt than freshwater.







Dollar General drops APP due to rainforest destruction concerns

(10/11/2012) U.S. retailer Dollar General has stopped sourcing paper products from controversial brand Asia Pulp and Paper (APP), according to the World Wide Fund for Nature (WWF) which has targeted 20 companies for selling APP-sourced tissue and paper towels. APP has been under fire for years for deforestation on the Indonesian island of Sumatra, the last home to the Sumatran tiger (Panthera tigris sumatrae), Sumatran orangutan (Pongo abelii), and Sumatran elephant (Elephas maximus sumatranus), each of which is listed as Critically Endangered by the IUCN Red List.




Page 1 | Page 2 | Page 3 | Page 4 | Page 5 | Page 6 | Page 7 | Page 8 | Page 9 | Page 10 | Page 11 | Page 12 | Page 13 | Page 14 | Page 15 | Page 16 | Page 17 | Page 18 | Page 19 | Page 20 | Page 21 | Page 22 | Page 23 | Page 24 | Page 25 | Page 26 | Page 27 | Page 28 | Page 29 | Page 30 | Page 31 | Page 32 | Page 33 | Page 34 | Page 35 | Page 36 | Page 37 | Page 38 | Page 39 | Page 40 | Page 41 | Page 42 | Page 43 | Page 44 | Page 45 | Page 46 | Page 47 | Page 48 | Page 49 | Page 50 | Page 51 | Page 52 | Page 53 | Page 54 | Page 55 | Page 56 | Page 57 | Page 58 | Page 59 | Page 60 | Page 61 | Page 62 | Page 63 | Page 64 | Page 65 | Page 66 | Page 67 | Page 68 | Page 69 | Page 70 | Page 71 | Page 72 | Page 73 | Page 74 | Page 75 | Page 76 | Page 77 | Page 78 | Page 79 | Page 80 | Page 81 | Page 82 | Page 83 | Page 84 | Page 85 | Page 86 | Page 87 | Page 88 | Page 89 | Page 90 | Page 91 | Page 92 | Page 93 | Page 94 | Page 95 | Page 96 | Page 97 | Page 98 | Page 99 | Page 100 | Page 101 | Page 102 | Page 103 | Page 104 | Page 105 | Page 106 | Page 107 | Page 108 | Page 109 | Page 110 | Page 111 | Page 112 | Page 113 | Page 114 | Page 115 | Page 116 | Page 117 | Page 118 | Page 119 | Page 120 | Page 121 | Page 122 | Page 123 | Page 124 | Page 125 | Page 126 | Page 127 | Page 128 | Page 129 | Page 130 | Page 131 | Page 132 | Page 133 | Page 134 | Page 135 | Page 136 | Page 137 | Page 138 | Page 139 | Page 140 | Page 141 | Page 142 | Page 143 | Page 144 | Page 145 | Page 146 | Page 147 | Page 148 | Page 149 | Page 150 | Page 151 | Page 152 | Page 153 | Page 154 | Page 155 | Page 156 | Page 157 | Page 158 | Page 159 | Page 160 | Page 161 | Page 162 | Page 163 | Page 164 | Page 165 | Page 166 | Page 167 | Page 168 | Page 169 | Page 170 | Page 171 | Page 172 | Page 173 | Page 174 | Page 175 | Page 176 | Page 177 | Page 178 | Page 179 | Page 180 | Page 181 | Page 182 | Page 183 | Page 184 | Page 185 | Page 186 | Page 187 | Page 188 | Page 189 | Page 190 | Page 191 | Page 192 | Page 193 | Page 194 | Page 195 | Page 196 | Page 197 | Page 198 | Page 199 | Page 200 | Page 201 | Page 202 | Page 203 | Page 204 | Page 205 | Page 206 | Page 207 | Page 208 | Page 209 | Page 210 | Page 211