News articles on green

---
Mongabay.com news articles on green in blog format. Updated regularly.





Cara Hoffman: Direct action is 'the only real solution' to environmental problems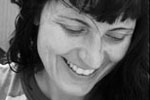 (12/20/2011) Our generation of ecological writers, scientists, and activists confront a situation without historical analog. 21st Century naturalists and environmentalists genuinely concerned about enjoying and preserving wilderness are forced to accept the harsh realities that what little remains of untouched nature is increasingly subjected to seemingly unstoppable destructive forces. The magnitude of the situation is difficult to accept and understand. The perceptive abilities of the human mind and collective consciousness are thrust into a surreal and uncertain future. Even industrial society's cornerstones of technological progress and institutionalized science have proven insufficient. Especially since the dramatic "big melt" of arctic ice in 2007, scientists have been forced to admit their models and predictions of climate change have been grossly understated.


The other side of the Penan story: threatened tribe embraces tourism, reforestation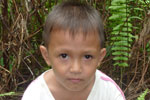 (12/19/2011) News about the Penan people is usually bleak. Once nomadic hunter-gatherers of the Malaysian state of Sarawak on Borneo, the indigenous Penan have suffered decades of widespread destruction of their forests and an erosion of their traditional culture. Logging companies, plantation developments, massive dams, and an ambivalent government have all played a role in decimating the Penan, who have from time-to-time stood up to loggers through blockades, but have not been successful in securing recognition of legal rights to their traditional lands. Yet even as the Penan people struggle against the destruction of their homelands, they are not standing still. Several Penan villages have recently begun a large-scale reforestation program, a community tourism venture, and proclaimed their a portion of their lands a "Peace Park."


Will 'sustainable' palm oil sell in China?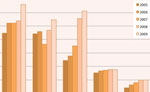 (12/19/2011) Owing to the high yield of the African oil palm tree, palm oil is today the cheapest commercial source of edible oil. But oil palm expansion in recent decades has at times had high indirect costs, including destruction of biologically diverse rainforests and further marginalization of forest-dependent people, especially in southeast Asia. Concerns over the environmental and social impact of palm oil production in the spurred a group of palm oil producers, processors, and buyers to team up with conservation groups to form the Roundtable on Sustainable Palm Oil (RSPO) in 2004. But a big question looms over all certification efforts: will the world's largest importers of palm oil — India and China — buy it?


Photo essay: Lion-tailed macaques of India's Western Ghats rainforest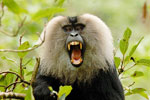 (12/19/2011) The rainforests of Western Ghats are home to some of the most wonderful creatures which are found only in these forests and no where else on the earth. The Lion-tailed Macaque Macaca silenus is the symbol of this endemic diversity of this biodiversity hotspot. Less than 2500 of these survive today making it one of the most endangered primates in the world. In 2008, a healthy population of 32 groups of these macaques were found in central Karnataka giving hope to the future of these Knights of the Western Ghats


Featured video: documentary on logging mafia

(12/19/2011) A new documentary, The Real Chainsaw Massacre, follows the corrupt and violent black market of illegal timber trading in Vietnam. The documentary highlights the efforts of undercover investigators with the Environmental Investigation Agency (EIA) working to expose the lucrative trade of illegal logging from Laos to Vietnam. A trade that is not only decimating forests in Southeast Asia, but is imperiling biodiversity, harming locals, and often coupled with other illegal activities.


Mysterious pygmy hippo filmed in Liberia

(12/19/2011) Conservationists have captured the first ever footage (see video below) of the elusive pygmy hippo (Choeropsis liberiensis) in Liberia. The forest-dwelling, nocturnal species—weighing only a quarter of the size of the well-known common hippo (Hippopotamus amphibius)—has proven incredibly difficult to study. But the use of camera traps in Liberia's Sapo National Park has allowed researchers a glimpse into its cryptic life.


Droughts could push parts of Africa back into famine

(12/19/2011) Drought and erratic rains could lead to further food scarcities in Africa warns the United Nations World Food Program (WFP). The WFP singles out South Sudan, the world's newest nation, and Niger as nations of particular concern. Earlier this year famine killed scores of people, including an estimated 30,000 children, in Somalia.


Is the Russian Forest Code a warning for Brazil?


(12/19/2011) Brazil, which last week moved to reform its Forest Code, may find lessons in Russia's revision of its forest law in 2007, say a pair of Russian scientists. The Brazilian Senate last week passed a bill that would relax some of forest provisions imposed on landowners. Environmentalists blasted the move, arguing that the new Forest Code — provided it is not vetoed by Brazilian President Dilma Rousseff next year — could undermine the country's progress in reducing deforestation.


Herpetology curator: behind-the-scenes of 'new species' discoveries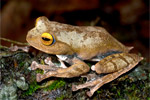 (12/18/2011) Bryan Stuart's mission as a curator of amphibians and reptiles at the North Carolina Museum of Natural Sciences is to understand the diversity of life on earth. For that, he documents what species occur where and why. He's particularly attracted to areas where there's a dearth of knowledge, like Laos, Cambodia, Vietnam and Gabon, and so far has discovered 27 species unknown previously to scientists: three species of snakes, two types of salamanders, and 22 kinds of frogs.


Indonesia to investigate beheadings allegedly conducted by palm oil security forces

(12/17/2011) Indonesian President Susilo Bambang Yudhoyono has ordered an investigation into a grisly beheading of two men alleged by security forces hired to defend an oil palm plantation, reports The Jakarta Post.


WWF: Asia Pulp & Paper misleads public about its role in destroying Indonesia's rainforests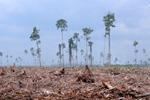 (12/16/2011) Asia Pulp & Paper (APP) continues to mislead the public about its role in destroying rainforests and critical tiger habitat across the Indonesian island of Sumatra, alleges a new report from Eyes on the Forest, a coalition of Indonesian environmental groups including WWF-Indonesia. The report, titled The truth behind APP's Greenwash, is based on analysis of satellite imagery as well as public and private documentation of forest cleared by logging companies that supply APP, which is owned by the Indonesian conglomerate, Sinar Mas Group (SMG). The report concludes APP's fiber suppliers have destroyed 2 million hectares of forest in Sumatra since 1984.


The world's tiniest frogs, the size of a Tic Tac, discovered in New Guinea

(12/16/2011) Scientists have discovered the world's tiniest frogs in Papua New Guinea.


Environmental groups to Japan: stop importing illegally logged timber

(12/16/2011) A coalition of environmental NGOs have called upon Japan to adopt stronger measures to block illicit timber imports, alleging that Japanese companies are buying illegally logged wood from Samling Global, a Malaysian logging company.


Cultural shifts in Madagascar drive lemur-killing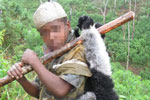 (12/15/2011) Conservationists have often found that some cultural norms, religious beliefs, and taboos play a role in holding back traditional peoples from overusing their environment. Examples of such beliefs include days wherein one cannot hunt or fish, or certain species or regions that are off limits to exploitation. But the influence of the modern world can rapidly extinguish such beliefs, sometimes for the better, in other cases not. In many parts of Madagascar, lemurs are off the menu. These primates, found only in Madagascar, play a big role in Malagasy 'fady' or taboo-related folk stories: lemurs are protectors and, in some cases, even relatives. However, according to a new paper in PLoS ONE an influx of migrants, widespread poverty, lack domestic meat, and poor law enforcement has caused a sudden rise in eating lemurs, many of which are already near-extinction due to habitat loss.


REDD advances—slowly—in Durban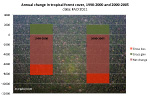 (12/15/2011) A program proposed to reduce greenhouse gas emissions from deforestation and degradation made mixed progress during climate talks in Durban. Significant questions remain about financing and safeguards to protect against abuse, say forestry experts. REDD+ aims to reduce deforestation, forest degradation, and peatland destruction in tropical countries. Here, emissions from land use often exceed emissions from transportation and electricity generation. Under the program, industrialized nations would fund conservation projects and improved forest management. While REDD+ offers the potential to simultaneously reduce emissions, conserve biodiversity, maintain other ecosystem services, and help alleviate rural poverty, concerns over potential adverse impacts have plagued the program since its conception.


Facebook pledges to go green...someday soon

(12/15/2011) After a massive campaign by Greenpeace to get everyone's favorite social media site to quit coal energy, Facebook has announced a new energy policy and a partnership with Greenpeace. The policy includes a goal "to power all of our operations with clean and renewable energy," however does not go so far as to state it is dropping coal at this time or give a timeline as to when it may do so. Still, Greenpeace is calling the new policy by Facebook a victory.


New large horned viper discovered, but biologists keep location quiet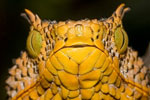 (12/15/2011) In a remote forest fragment in Tanzania, scientists have made a remarkable discovery: a uniquely-colored horned viper extending over two feet long (643 millimeters) that evolved from its closest relative over two million years ago. Unfortunately, however, the new species—named Matilda's horned viper (Atheris matildae)—survives in a small degraded habitat and is believed to be Critically Endangered. Given its scarcity, its discoverers are working to pre-empt an insidious threat to new species.


Media campaign says mercury pollution a pro-life issue

(12/14/2011) While pro-life activists usually target abortion, a new campaign is working to broaden the pro-life message. A $250,000 media campaign in the U.S., including TV spots and radio ads in eight states, hopes to pressure conservative senators to protect unborn children by supporting the Environmental Protection Agency's (EPA) regulations on mercury emissions from coal-fired plants.


Issues of the Day: 100 Commentaries on Climate, Energy, the Environment, Transportation, and Public Health Policy: Book Review

(12/14/2011) Issues of the Day: 100 Commentaries on Climate, Energy, the Environment, Transportation, and Public Health Policy is a wonderful overview of 100 different issues presented in two-page briefs by teams of expert individuals.


Photos: 208 species discovered in endangered Mekong region in 2010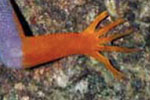 (12/14/2011) Last year researchers scoured forests, rivers, wetlands, and islands in the vanishing ecosystems of the Mekong Delta to uncover an astounding 208 new species over a twelve month period. A new report by the World Wide Fund for Nature (WWF) highlights a number of the new species—from a new snub-nosed monkey to five new meat-eating pitcher plants to a an all-female, cloning lizard—while warning that many of them may soon be gone as the Mekong Delta suffers widespread deforestation, over-hunting and poaching, massive development projects, the destruction of mangroves, pollution, climate change, and a growing population.


Biofuel aspirations spur 'land grabs' that hurt the poor, says report

(12/14/2011) More than 40 million hectares of land has been acquired in developing countries for biofuel production in the past decade, reports a new study published by the International Land Coalition.


Carbon Coalitions: Business, Climate Politics, and the Rise of Emissions Trading: Book Review

(12/13/2011) Jonas Meckling, PhD., writes the first critical analysis demonstrating how various types of not-for-profit, governmental and for-profit coalitions over the past couple of decades have led to the development of the global carbon market, valued in 2010 at US$ 142 billion.


Giant snakes commonly attacked modern hunter-gatherers in Philippines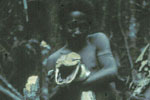 (12/13/2011) Humans have an ambivalent relationship with snakes. The legless reptiles are often feared and reviled, becoming stand-ins for the Devil and movie monster characters; yet many people have grown to love snakes, raising large, even dangerous, specimens as pets. Now, new research suggests that the ecological role between snakes and humans, as well as other primates, is more nuanced than expected. After spending decades living among the Agta Negritos people in the Philippines, anthropologist Thomas Headland has found that the hunter gatherer tribes were quite commonly attacked by reticulated pythons (Python reticulatus), while the people themselves had no qualms with hunting, killing, and consuming python.


Interview with conservation legend George Schaller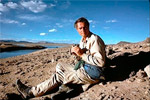 (12/13/2011) Dr George Schaller is a veteran ecologist affiliated with two conservation organizations in New York, Panthera and the Wildlife Conservation Society. Spending much of his time during the past six decades in various countries of Asia, Africa and South America, he has studied and helped protect species as diverse as the Tiger, Mountain Gorilla, Giant Panda and Tibetan Antelope. In addition, he has promoted the establishment of about 15 protected areas. His studies have been the basis for his scientific and popular writings.


Harsh words for Canada after it abandons Kyoto Protocol

(12/13/2011) Less than two days after signing on to a "road map" agreement at the UN Climate Summit in Durban, South Africa, Canada has announced it is formally withdrawing from the Kyoto Protocol after failing to meet its emissions pledges. Although not surprising, reaction from other nations and environmental groups was not only swift, but harsh.


Large tract of old growth redwood forest protected in the San Francisco Bay Area

(12/13/2011) 8,532 acres of redwood forest and wildlife habitat in the Santa Cruz mountains will be protected after a coalition of San Francisco Bay Area conservation groups bought the land — the largest private landholding in in Santa Cruz County — for $30 million from building materials giant CEMEX, reports the San Jose Mercury News.


New species of frog sings like a bird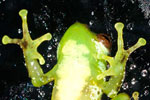 (12/12/2011) If you're trudging through the high-altitude rainforests of northern Vietnam and you hear bird song, you might want to check the trees for frogs. Yes, that's right: frogs. A new species of tree frog has been discovered in Vietnam that researchers say has a uniquely complex call that makes it sound more like a bird than a typical frog. Discovered in Pu Hoat Proposed Nature Reserve, the new species, dubbed Quang's tree frog (Gracixalus quangi), dwells in the forests at an altitude 600-1,300 meters (nearly 2,000-4,265 feet).


NGOs call for arrest of Malaysian leader for corruption, money laundering

(12/12/2011) A coalition of Malaysian and international NGOs are calling for the arrest of Sarawak chief minister Abdul Taib Mahmud and 14 family members for alleged abused of power, corruption, and money laundering, reports the Bruno Manser Fund, a group that has signed the letter urging action.


Using palm hearts sustainably in Colombia

(12/12/2011) Long eaten by indigenous populations, palm hearts have also popular abroad, usually in fine dining establishments. However, palm hearts are cut-out of the inner core of various palm tree species, in some cases killing the tree. A new study published in mongabay.com's open access journal Tropical Conservation Society looks at the sustainability of palm heart extraction from the palm species Prestoea acuminata in the Colombian Andes. While harvesting from Prestoea acuminata does not kill the host tree, better management is needed to ensure the practice doesn't become unsustainable.


Estimating the rich diversity of galling insects

(12/12/2011) How does one estimate the number of tiny, cryptic "galling" insects without finding and describing every one (a task that could take centuries of taxonomic work)? According to a new paper in mongabay.com's open access journal Tropical Conservation Science, you count the plants. Galling insects use plant tissue for development creating a "gall," or abnormal growth on the plant. Such little-known insects include gall wasps, gall midges, aphids, and jumping plant lice. The groups are known to be highly diverse, with over 2,000 species described from the US alone; scientists have previously estimated that there may be as many as 132,000 different species.


Madagascar tree diversity among the highest worldwide



(12/12/2011) In terms of biodiversity, the hugely imperiled forests of Madagascar may be among the world's richest. Researchers estimate that the island off the coast of Africa is home to at least 10,000 tree and shrub species with over 90 percent of them found no-where else in the world. With little baseline data collected on Madagascar's ecosystems, a new study, the first ever of tree diversity in Madagascar lowland rainforests, hopes to begin the process. Published in mongabay.com's open access journal Tropical Conservation Science, the new study surveyed tree species in eastern Madagascar's Betampona Special Reserve.


Mixed reactions to the Durban agreement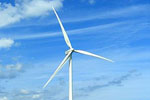 (12/12/2011) Early Sunday morning over 190 of the world's countries signed on to a new climate agreement at the 17th UN Framework Convention on Climate Change (UNFCCC) in Durban, South Africa. The summit was supposed to end on Friday, but marathon negotiations pushed government officials to burn the midnight oil for about 36 extra hours. The final agreement was better than many expected out of the two week summit, but still very far from what science says is necessary to ensure the world does not suffer catastrophic climate change.


Bushmeat trade driving illegal hunting in Zimbabwe park

(12/12/2011) Bushmeat hunting is one of the major threats to mammals in sub-Saharan Africa. Although widely discussed and recognized as an issues in Central and West Africa, a new study in mongabay.com's open access journal Tropical Conservation Science describes a pattern of bushmeat hunting that is also occurring in southern Africa. Interviewing 114 locals living adjacent to Gonarezhou National Park in Zimbabwe, Edson Gandiwa with Wageningen University found that the primary drivers of illegal hunting in the park were bushmeat and personal consumption (68 percent).


The Atlas of Climate Change: Mapping the World's Greatest Challenge – a book review

(12/12/2011) The Atlas of Climate Change: Mapping the World's Greatest Challenge presents in clear and concise visual form the impacts and effects, solutions and mitigation actions surrounding climate change - which is our greatest global challenge.


Picture of penguins is a prize-winner

(12/10/2011) Carl Safina's picture of King Penguins coming ashore at Salisbury Plain on South Georgia Island was the first winner of mongabay.com's series of photo contests hosted on Facebook.


Controversial pulp and paper companies underwrite Indonesia's climate change pavilion in Durban

(12/10/2011) A 'significant proprtion' of Indonesia's $3.3. million pavilion at climate talks in Durban was funded by Indonesian pulp and paper companies companies, reports Reuters Alertnet.


EPA finds toxic chemicals in water supply near fracking sites in Wyoming

(12/10/2011) The U.S. Environmental Protection Agency announced on Thursday it found chemicals used in the process of hydraulic fracturing to extract natural gas in water supplies in Wyoming. The preliminary findings seem to confirm the fears of environmentalists that hydraulic fracturing can contaminate aquifers, but the gas industry called the EPA's release of the results "irresponsible" and claimed political motivations for the announcement.


Direct air capture of CO2 to fight global warming is too expensive to be feasible

(12/09/2011) Using existing technology to 'scrub' carbon dioxide directly from the atmosphere is far costlier than capturing emissions directly from the smokestacks of coal-burning power plants, reports a paper published this week in the Proceedings of the National Academy of Sciences.


Picture of the day: the endangered Toad Mountain Harlequin Toad

(12/09/2011) Atelopus certus is an endangered species of harlequin toad that is endemic to the Darien region of eastern Panama. It is primarily at risk from the spread of chytridiomycosis, a deadly fungal disease, that has been killing amphibians through Central America and other parts of the world.


Picture of the day: emerald-eyed tree frog

(12/09/2011) The emerald eyed tree frog (Hypsiboas crepitans) is found widely across tropical Latin America, ranging from Panama to Peru to Brazil. It is found both in pristine habitats and areas heavily impacted by humans.


Tool to track U.S. REDD+ finance released

(12/09/2011) A new online tool allows anyone to check U.S. government financial pledges made toward reducing emissions from deforestation and forest degradation (REDD+) programs in developing countries.


Peru's Cocha Cashu biological station changes management

(12/08/2011) The San Diego Zoo Global Wildlife Conservancy is taking over management of the productive Cocha Cashu field station in Manu National Park, Peru. To date, nearly 600 scientific papers have come out of research conducted at the station, making it among the five most productive research stations in the Amazon and Andes. Located in a part of the Amazon rainforest that has seen little human impact, the station was founded in 1969, four years before Manu National Park was gazetted.


Evidence mounts that Maya did themselves in through deforestation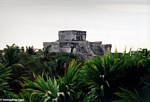 (12/08/2011) Researchers have garnered further evidence for a smoking gun behind the fall of the great Maya civilization: deforestation. At the American Geophysical Union (AGU) conference, climatologist Ben Cook presented recent research showing how the destruction of rainforests by the Mayan ultimately led to declines in precipitation and possibly civilization-rocking droughts. While the idea that the Maya may have committed ecological-suicide through deforestation has been widely discussed, including in Jared Diamond's popular book Collapse, Cook's findings add greater weight to the theory.


Picture of the day: Blue-and-yellow poison frog

(12/08/2011) The blue-and-yellow poison dart frog (Dendrobates tinctorius) — often called the dyeing dart frog — is found in the rainforests and savannas of Suriname, Guyana, French Guiana, and northern Brazil. Across its range there are several color forms.


Agriculture group to spend 10 years on forest research

(12/07/2011) Recognizing the global importance of the world's vanishing forests, a 10-year-long research program will focus on the interconnection between agriculture and forests. Conducted by CGIAR, a global agriculture group concerned with sustainability, the research program will look at ways to decrease forest loss and degradation.


Photos: two new paper clip-sized frogs discovered in Vietnamese mountains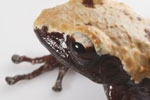 (12/07/2011) Researchers have discovered two new frog species living in the montane tropical forests of Vietnam. Known as moss frogs, these small amphibians employ camouflage as one way to keep predators at bay, in some cases resembling the moss that gives them their name.


Discovery Channel backtracks, promises to air climate change episode of new Frozen Planet series

(12/07/2011) Discovery Channel has announced that it will, in fact, air the last episode of the new series Frozen Planet, which focuses solely on the impact of climate change at the world's poles. By the creators of universally-acclaimed Planet Earth, the full series explores the wildlife and environs of the Arctic and Antarctic, but the Discovery Channel came under fire after it announced it would not air the last episode, called "On Thin Ice", which deals specifically with climate change. A petition on Change.org garnered 75,000 signatures calling on the Discovery Channel to air the full series, before the network caved and announced it would do so.


Brazil passes controversial Forest Code reform environmentalists say will be 'a disaster' for the Amazon

(12/06/2011) The Brazilian Senate tonight passed controversial legislation that will reform the country's 46-year-old Forest Code, which limits how much forest can be cleared on private lands. Environmentalists are calling the move "a disaster" that will reverse Brazil's recent progress in slowing deforestation in the world's largest rainforests.


Palm oil, pulp companies commit to zero-tolerance policy for orangutan killing


(12/06/2011) Two Indonesian plantation companies have signed an agreement to train workers not to kill or injure orangutans and other protected species. The agreement was brokered by the Indonesian government between Orangutan Foundation International (OFI), a non-profit with operations in Central Kalimantan, Indonesian Borneo, and two major plantation firms: PT Smart, one of Indonesia's largest palm oil producers, and PT Lontar Papyrus, which supplies wood-pulp to Asia Pulp & Paper (APP). Both companies are holdings of the Sinar Mas Group. Under the terms of the deal, OFI will assist the companies 'in delivering a best management practices training program on orangutans and endangered species for its employees, affiliates and pulpwood suppliers.'


Picture of the day: Amazonian shaman with hallucinogenic frog

(12/06/2011) The giant monkey frog (Phyllomedusa bicolor) is known for its mind-altering skin secretions. A small handful of tribes deep in the Amazonian rainforest between Peru and Brazil have used this species in hunting rituals.



Page 1 | Page 2 | Page 3 | Page 4 | Page 5 | Page 6 | Page 7 | Page 8 | Page 9 | Page 10 | Page 11 | Page 12 | Page 13 | Page 14 | Page 15 | Page 16 | Page 17 | Page 18 | Page 19 | Page 20 | Page 21 | Page 22 | Page 23 | Page 24 | Page 25 | Page 26 | Page 27 | Page 28 | Page 29 | Page 30 | Page 31 | Page 32 | Page 33 | Page 34 | Page 35 | Page 36 | Page 37 | Page 38 | Page 39 | Page 40 | Page 41 | Page 42 | Page 43 | Page 44 | Page 45 | Page 46 | Page 47 | Page 48 | Page 49 | Page 50 | Page 51 | Page 52 | Page 53 | Page 54 | Page 55 | Page 56 | Page 57 | Page 58 | Page 59 | Page 60 | Page 61 | Page 62 | Page 63 | Page 64 | Page 65 | Page 66 | Page 67 | Page 68 | Page 69 | Page 70 | Page 71 | Page 72 | Page 73 | Page 74 | Page 75 | Page 76 | Page 77 | Page 78 | Page 79 | Page 80 | Page 81 | Page 82 | Page 83 | Page 84 | Page 85 | Page 86 | Page 87 | Page 88 | Page 89 | Page 90 | Page 91 | Page 92 | Page 93 | Page 94 | Page 95 | Page 96 | Page 97 | Page 98 | Page 99 | Page 100 | Page 101 | Page 102 | Page 103 | Page 104 | Page 105 | Page 106 | Page 107 | Page 108 | Page 109 | Page 110 | Page 111 | Page 112 | Page 113 | Page 114 | Page 115 | Page 116 | Page 117 | Page 118 | Page 119 | Page 120 | Page 121 | Page 122 | Page 123 | Page 124 | Page 125 | Page 126 | Page 127 | Page 128 | Page 129 | Page 130 | Page 131 | Page 132 | Page 133 | Page 134 | Page 135 | Page 136 | Page 137 | Page 138 | Page 139 | Page 140 | Page 141 | Page 142 | Page 143 | Page 144 | Page 145 | Page 146 | Page 147 | Page 148 | Page 149 | Page 150 | Page 151 | Page 152 | Page 153 | Page 154 | Page 155 | Page 156 | Page 157 | Page 158 | Page 159 | Page 160 | Page 161 | Page 162 | Page 163 | Page 164 | Page 165 | Page 166 | Page 167 | Page 168 | Page 169 | Page 170 | Page 171 | Page 172 | Page 173 | Page 174 | Page 175 | Page 176 | Page 177 | Page 178 | Page 179 | Page 180 | Page 181 | Page 182 | Page 183 | Page 184