News articles on green

---
Mongabay.com news articles on green in blog format. Updated regularly.





DNA tests reveal new dolphin species (photos)


(10/30/2013) With the help of DNA tests, scientists have declared a new dolphin species that dwells off the coast of northern Australia. The discovery was made after a team of researchers looked at the world's humpback dolphins (in the genus Sousa), which sport telltale humps just behind their dorsal fins. While long-known to science, the new, as-yet-unnamed species was previously lumped with other humpback dolphins in the Indo-Pacific region.


Rebranded as the Rainforest Trust, green group launches push to protect 6M acres of Amazon rainforest

(10/30/2013) The Rainforest Trust, which from 1988 until last month was known as the World Land Trust-US, has kicked off an effort to preserve some 2.4 million hectares (5.9 million acres) of rainforest in a remote part of the Peruvian Amazon.


New species of beetle discovered in megacity


(10/30/2013) When imagining the discovery of a new species, most people conjure thoughts of intrepid explorers, battling the odds in remote rainforests. But this needn't be the case, at least according to a new study published in Zookeys. The study reports the discovery of a new species of water beetle in the heart of the 10th largest megacity in the world: Manila, Philippines.


Renewable energy revolution will require better management of metals

(10/30/2013) If we are to avoid catastrophic climate change, scientists say global society will need a rapid and aggressive replacement of fossil fuel energy for renewable, such as solar, wind, geo-thermal, and tidal. While experts say a renewable revolution would not only mitigate climate change but also likely invigorate economies and cut life-threatening pollution, such a revolution would not come without challenges. According to a new commentary piece in Nature Geoscience one of the largest challenges of the renewable revolution will be rising demand for metals, both rare and common.


The mystery of the disappearing elephant tusk


(10/30/2013) Give it a few thousand years, and tusks could completely disappear from the Asian elephant (Elephas maximus). The beautifully smooth, elongated ivory incisors neatly bordering a long trunk are iconic in the public mind. The reigning hypothesis is that tusks evolved to help male elephants fight one another, as demonstrated when males compete over females in estrus. However, a recent study published in the journal Animal Behaviour has shown that tusks may not be key factors in tussles, at least as far as elephants are concerned.


Belo Monte dam suspended

(10/29/2013) Construction on Belo Monte, Brazil's largest dam, was again halted by a federal court due to concerns over its license, reports Amazon Watch, an NGO that is mobilizing opposition to the project.


Scientists identify individual lizards by their irises


(10/29/2013) Institutions and governments have been scanning human irises for years to verify one's identity—Google has been using this method since 2011—but could iris-scanning be employed on other species as well? According to a new study in Amphibia-Reptila, the answer is 'yes.' Scientists have recently employed iris scanning to visually distinguish individuals of an imperiled gecko subspecies (Tarentola boettgeri bischoffi) found on Portugal's Savage Islands off the coast of Western Sahara. l.


Greenpeace: APP making 'encouraging' progress on zero deforestation commitment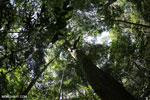 (10/29/2013) Asia Pulp & Paper (APP), an Indonesian forestry giant once notorious for destroying rainforests and peatlands, is making 'encouraging' progress in phasing forest destruction out of its supply chain, reports a new assessment from Greenpeace, which until recently was one of APP's fiercest critics. The review, released today, evaluates APP's progress on its Forest Conservation Policy, which commits the company to exclude fiber sourced from logging of natural forests and conversion of peatlands, and requires it to obtain Free, Prior Informed Consent from local communities in developing new plantations.


Mining Road Plan Threatens Forest Restoration Project in Indonesia

(10/29/2013) A plan for a coal transport road continues to threaten a project to restore one of the last remaining lowland forests in Sumatra. The status of the permit for the road, which would run through the Hutan Harapan (Forest of Hope) ecosystem restoration project, remains in limbo, despite multiple objections by the forest's concession holders. However, a representative from Indonesia's Ministry of Forestry has promised to convene a meeting with stakeholders to discuss the issue.


50,000 km of roads built across Brazilian Amazon in 3 years

(10/29/2013) Roads are rapidly expanding across the Brazilian Amazon opening up once remote rainforests to loggers, miners, ranchers, farmers, and land speculators, finds a new study published in the journal Regional Environmental Change.


New campaign: hey China, stop killing the 'pandas of Africa'


(10/29/2013) A new public-service campaign in China will ask potential ivory and rhino horn buyers to see the victims of these illicit trades in a new light: as the "pandas of Africa." The posters are a part of WildAid's 'Say No to Ivory and Rhino Horn' campaign, which was launched earlier in the year.


790 rhinos poached in South Africa this year

(10/29/2013) 790 rhinos have been poached in South Africa this year, nearly a fifth higher than last year's record toll, reports the Department of Environmental Affairs.


'Lost' bird rediscovered in New Caledonia along with 16 potentially new species (photos)


(10/29/2013) In early 2011, Conservation International (CI) dubbed the forests of New Caledonia the second-most imperiled in the world after those on mainland Southeast Asia. Today, CI has released the results of a biodiversity survey under the group's Rapid Assessment Program (RAP) to New Caledonia's tallest mountain, Mount Panié. During the survey researchers rediscovered the 'lost' crow honeyeater and possibly sixteen new or recently-described species. Over 20 percent larger than Connecticut, New Caledonia is a French island east of Australia in the Pacific Ocean.


With training, local communities can accurately and cost-effectively measure forest carbon

(10/29/2013) Provided two to three days of training, forest communities can accurately and cost-effectively measure biomass and other data needed to assess REDD+ projects, finds a new study published in the journal Ecology and Society.


America's growing inequality helped scuttle the global climate change initiative


(10/28/2013) The link between good economic policy and climate change mitigation is instigated by policies such as the triple-bottom line, carbon limitations, and pro-environmental legislation. However, economic inequality is a little explored piece of the successful fight against climate change. For climate change mitigation and good economic policy to work, economic growth must be broad-based. Indeed, the inability for the United States to make a coherent and progressive stance on climate change has effectively stymied the global initiative—and is in part due to growing inequality. Due to the nation's market size and political power, U.S. policy is often a decisive factor for many global issues.


Gold mining in the Amazon rainforest surges 400%


(10/28/2013) The extent of gold mining in the Peruvian Amazon has surged 400 percent since 1999 due to rocketing gold prices, wreaking havoc on forests and devastating local rivers, finds a new study published in the Proceedings of the National Academy of Sciences (PNAS). The assessment, led by Greg Asner of the Carnegie Institution for Science, is based on a combination of satellite imagery, on-the-ground field surveys, and an advanced airplane-based sensor that can accurately measure the rainforest canopy and sub-canopy vegetation at a resolution of 1.1 meters (42 inches).


Shanghai to ban coal by 2017

(10/28/2013) China's largest city and one of the world's biggest, Shanghai, is set to ban coal burning in just four years, according to a new Clean Air Action Plan. The city-wide ban on coal burning is one effort among many to get Shanghai's infamous smog under control as well as another sign that China has begun to take its pollution problems more seriously.


New to science: 2 lizards, 1 frog discovered on Australian expedition (pictures)


(10/28/2013) Researchers from James Cook University and National Geographic discovered three new herp species — a cryptic leaf-tail gecko, a colorful skink, and a frog — during an expedition to northeastern Australia. The species are described in three papers published in October in the journal Zootaxa.


Stuffed tigers send two soldiers to jail in Indonesia

(10/28/2013) A military court in Indonesia's Aceh province has jailed two soldiers for illegally possessing two stuffed Sumatran tigers (Pathera tigris sumatrae) and a stuffed sun bear (Helarctos malayanus), a rare verdict in the Sumatran province where crimes involving wildlife are seldom prosecuted.


First study of little-known mammal reveals climate change threat


(10/28/2013) One of the world's least-known flying foxes could face extinction by rising seas and changing precipitation patterns due to global warming, according to a new study in Zookeys. The research, headed by Donald Buden with the College of Micronesia, is the first in-depth study of the resident bats of the remote Mortlock Islands, a part of the Federated States of Micronesia.


Pictures: 441 new species described in the Amazon rainforest since 2010

(10/25/2013) Scientists described at least 441 previously unknown species from Amazon rainforest between 2010 and 2013, according a new report from the World Wildlife Fund (WWF).


Photo essay: notes from India's Kabini River


(10/25/2013) The Nilgiris, also known as the "Blue mountains," in southern India are an extraordinary mountain range that form one of the most diverse biospheres in the country, the Nilgiri Biosphere. And the Nagarhole National Park, declared a tiger reserve in 1999 is part of this biosphere. The Kabini River flows through the National park and is the lifeline to a wide variety of flora and fauna. This river transforms Nagarhole into a water world of wonder.


'Sustainable' tropical timber trade a misnomer, says group

(10/24/2013) The production and trade in 'sustainable' timber products in Southeast Asia is mostly 'a mirage' due to questionable forestry practices and loopholes in import regulations, alleges a new report from Friends of the Earth International.


Armored giant turns out to be vital ecosystem engineer


(10/24/2013) The giant armadillo (Priodontes maximus) is not called a giant for nothing: it weighs as much as a large dog and grows longer than the world's biggest tortoise. However, despite its gigantism, many people in its range—from the Amazon to the Pantanal—don't even know it exists or believe it to be more mythology than reality. This is a rare megafauna that has long eluded not only scientific study, but even basic human attention. However, undertaking the world's first long-term study of giant armadillos has allowed intrepid biologist, Arnaud Desbiez, to uncovered a wealth of new information about these cryptic creatures. Not only has Desbiez documented giant armadillo reproduction for the first time, but has also discovered that these gentle giants create vital habitats for a variety of other species.


Featured video: bears work together to take down camera traps


(10/24/2013) Scientists with the Wildlife Conservation Society (WCS) have captured stunning images of Andean bear families taking down camera traps in Bolivia's Apolobamba National Natural Area of Integrated Management. In one series of images a mother and her two cubs bite, claw, and whack one of the cameras. However even as they destroy one camera, the bears' antics are captured by another as researchers typically set several cameras to capture different views of animals, a process that helps them identify individuals.


Russia charges imprisoned Greenpeace protestors with hooliganism, instead of piracy

(10/24/2013) Russian investigators announced on Wednesday they are dropping piracy charges against 28 environmental activists and two freelance journalists who have spent a month in custody since they were seized aboard Greenpeace's boat, the Arctic Sunrise.


Illegal logging remains rampant in Brazil

(10/23/2013) Illegal logging remains pervasive in the Brazilian state of Pará, finds an assessment released Monday by Imazon.


Fishermen illegally killing dolphins for shark-bait in Peru (video)


(10/23/2013) Peruvian fishermen slaughtered dolphins to use as bait for shark fishing, an undercover investigation has revealed. Footage showed infant and adult dolphins being harpooned then stabbed and clubbed before, in some cases, being cut open and butchered while still alive. The slaughtered dolphins were cut up and used as bait. Dolphins are also killed for human consumption in Peru even though it is illegal.


Scientist splits Amazonian giants into separate species

(10/23/2013) It's hard to mistake an arapaima for anything else: these massive, heavily-armored, air-breathing fish (they have to surface every few minutes) are the megafauna of the Amazon's rivers. But despite their unmistakability, and the fact that they have been hunted by indigenous people for millennia, scientists still know relatively little about arapaima, including just how many species there are. Since the mid-Nineteenth Century, scientists have lumped all arapaima into one species: Arapaima gigas. However, two recent studies in Copeia split the arapaimas into at least five total species—and more may be coming.


Small invertebrates could be key to uncovering the mysteries of killer amphibian fungus


(10/22/2013) In 2004, the first-ever Global Amphibian Assessment (GAA) reviewed all 5,743 amphibian species known to science and concluded that 32% were threatened with extinction - a number far exceeding corresponding figures for birds and mammals (12 to 23% respectively). In addition to the usual culprits of climate change and habitat destruction, a startling 92.5% of amphibians listed as Critically Endangered were found to be undergoing enigmatic declines linked to an unexpected perpetrator - the chytrid fungus, Batrachochytrium dendrobatidis (Bd).


Palm oil giant profiting off tiger habitat destruction, alleges Greenpeace

(10/22/2013) The world's largest palm oil trader is continuing to traffic in palm oil linked to deforestation and illegal peatlands conversion, alleges a new report from Greenpeace.


98% of marine fish headed for the aquarium trade die within a year in the Philippines


(10/22/2013) Almost all wild caught marine fish for the aquarium trade will die within a year of capture, according to WWF. Following months of interviews with Filipino marine exporters and hobbyists, WWF-Philippines have found that roughly 80% of all marine fish die before they are sold, and those that survive long enough to be bought by hobbyists are extremely likely to be dead in under a year.


The 'dead' ocean: eyewitness says overfishing has emptied the Pacific


(10/22/2013) An Australian sailor has described parts of the Pacific Ocean as "dead" because of severe overfishing, with his vessel having to repeatedly swerve debris for thousands of kilometers on a journey from Australia to Japan. Ivan MacFadyen told of his horror at the severe lack of marine life and copious amounts of rubbish witnessed on a yacht race between Melbourne and Osaka. He recently returned from the trip, which he previously completed 10 years ago.


Orphaned gorillas successfully reintroduced where apes had been hunted to extinction

(10/21/2013) The reintroduction of captive gorillas to areas where they have been hunted to extinction appears to working, suggesting a possible new front in efforts to save great apes, finds a new study published in the journal Oryx.


Global warming could shift tropical rainfall

(10/21/2013) Ongoing burning of fossil fuels could flip which portion of the tropics receive more rainfall: the southern hemisphere or the northern. Currently, the northern hemisphere tropics is the wetter of the two, but why this is has long baffled scientists. Now, new research in Nature Geoscience has discovered that rainfall in the tropics is in part driven by massive ocean currents that travel back-and-forth between the Arctic and Antarctic, a process known as ocean overturning circulation.


The palm oil debate: can the world's most productive oilseed be less damaging to the environment?


(10/21/2013) On Thursday, 17 October 2013 Mongabay.com and the Roundtable on Sustainable Palm Oil (RSPO) co-hosted a discussion on environmental issues related to palm oil. The discussion involved representatives from WWF, Greenpeace and the RSPO. Mongabay.com Founder Rhett A. Butler served as the moderator.


Art, education, and health: holistic conservation group embarks on new chapter


(10/21/2013) It's unlikely conservation organizations can survive if they are unwilling to embrace change: as an endeavor, conservation requires not just longterm planning, but also an ability to move proactively and fluidly to protect species and safeguard ecosystems. Environmental and education NGO, the Art of Conservation, is currently embarking on its biggest change since its foundation in 2006: moving away from its base in Rwanda, while leaving a legacy behind.


Yeti may be undescribed bear species


(10/20/2013) The purported Yeti, an ape-like creature that walks upright and roams the remote Himalayas, may in fact be an ancient polar bear species, according to new DNA research by Bryan Sykes with Oxford University. Sykes subjected two hairs from what locals say belonged to the elusive Yeti only to discover that the genetics matched a polar bear jawbone found in Svalbard, Norway dating from around 120,000 (though as recent as 40,000 years ago).


Another 'sea-serpent' oarfish washes up in California

(10/20/2013) Another sea-serpent-like oarfish has been found dead along the coast in Southern California


Honey badgers and more: camera traps reveal wealth of small carnivores in Gabon (photos)


(10/17/2013) Gabon has lost most of its big meat-eaters including lions, spotted hyenas, and African wild dogs (although it's still home to leopards), but a new study focuses on the country's lesser-known species with an appetite for flesh. For the first time, researchers surveyed Gabon's small carnivores, including 12 species from the honey badger (Mellivora capensis) to the marsh mongoose (Atilax paludinosus).


WHO: air pollution causes cancer

(10/17/2013) Outdoor air pollution has been officially classified as carcinogenic by the cancer arm of the World Health Organization. The International Agency for Research on Cancer (IARC) said air pollution from traffic and industrial fumes was a definite cause of lung cancer and also linked to bladder cancer. The strong verdict from IARC, a cautious body that pronounces only when the evidence is strong, will put pressure on governments to take action.


Map reveals gas company flying over Manu National Park


(10/17/2013) A map in an internal Peruvian government report reveals that gas company Pluspetrol has been flying over the protected Manu National Park (MNP) in the south-eastern Peruvian Amazon where UNESCO says the biodiversity "exceeds that of any other place on earth." The over-flight was done via helicopter on 3 February, 2012 by Pluspetrol personnel together with a team from the National Institute e Development of Andean, Amazonian and Afroperuvian Peoples (INDEPA).


June fires concentrated in peatlands, burned 1,500 sq km in Sumatra

(10/16/2013) Fires that sent a choking haze across Singapore and Malaysia in June burned some 1,500 square kilometers in Riau Province and were predominantly concentrated on peatlands, reports the World Resources Institute (WRI).


40% of Brazil's rural area owned by 1.4% of landholders

(10/16/2013) Forty percent of the 509 million hectares of land classified as 'rural property' in Brazil is owned by 1.4 percent of rural households, finds a new analysis conducted by a group of Brazilian NGO's.


Nature tours in Costa Rica: an economic alternative to palm oil?


(10/16/2013) Oil palm plantations have been rapidly expanding across the tropics for the better part of the past twenty years due to high returns from palm oil production. But palm oil isn't necessarily the most profitable form of land use in wildlife-rich areas, as one conservation entrepreneur is demonstrating in Costa Rica.David Lando Ramirez, a landowner in Sarapiqui, northeastern Costa Rica, has converted a small patch of oil palm into a thriving ecotourism business centered around people's love of the Central American nation's stunning diversity of birds.


Mammal-watching: one man's obsession to see the world's mammals


(10/16/2013) There are more than 5,000 different mammal species across the globe, but with this number being dwarfed by the 10,000 bird species, it is little wonder that bird-watching has become the most common wildlife watching hobby in the world. While there are thousands of websites dedicated to ornithology enthusiasts, with information detailing the best places to see particular species and how to find them, similar resources about mammals remain scarce.


Advertising campaign changing minds in China on ivory trade


(10/16/2013) For three years, the International Fund for Animal Welfare (IFAW) has been running advertizing campaigns in Chinese cities to raise awareness on the true source of ivory: slaughtered elephants. A recent evaluation of the campaign by Rapid Asia found that 66 percent of those who saw the ads said they would "definitely" not buy ivory in the future.


David Attenborough: someone who believes in infinite growth is 'either a madman or an economist'

(10/16/2013) Sir David Attenborough has said that people living in poorer countries are just as concerned about the environment as those in the developed world, and "exporting environmentalism" isn't necessarily an "uphill struggle". The veteran broadcaster said ideas about protecting the natural world were not unwelcome in less developed nations—but added that wealthier countries should work to improve women's rights around the world to bring down birth rates and avoid overpopulation.


California 'sea monster' is an oarfish

(10/16/2013) The dead "sea monster' spotted off the coast of Southern California on Sunday is actually an oarfish, a deepwater fish species that can reach a length of 55 feet (17 meters).


Palm oil deal undermines efforts to resolve 25-year conflict in Sumatra


(10/15/2013) Local groups have called on the governor of Jambi province to cancel PT Asiatic Persada's permit after Wilmar's sale of the company stalls IFC-mediated talks. Indigenous people in Indonesia's Jambi province on the island of Sumatra have urged the local government to revoke the permit of PT Asiatic Persada, a palm oil company at the center of a more than two-decade-long land conflict.



Page 1 | Page 2 | Page 3 | Page 4 | Page 5 | Page 6 | Page 7 | Page 8 | Page 9 | Page 10 | Page 11 | Page 12 | Page 13 | Page 14 | Page 15 | Page 16 | Page 17 | Page 18 | Page 19 | Page 20 | Page 21 | Page 22 | Page 23 | Page 24 | Page 25 | Page 26 | Page 27 | Page 28 | Page 29 | Page 30 | Page 31 | Page 32 | Page 33 | Page 34 | Page 35 | Page 36 | Page 37 | Page 38 | Page 39 | Page 40 | Page 41 | Page 42 | Page 43 | Page 44 | Page 45 | Page 46 | Page 47 | Page 48 | Page 49 | Page 50 | Page 51 | Page 52 | Page 53 | Page 54 | Page 55 | Page 56 | Page 57 | Page 58 | Page 59 | Page 60 | Page 61 | Page 62 | Page 63 | Page 64 | Page 65 | Page 66 | Page 67 | Page 68 | Page 69 | Page 70 | Page 71 | Page 72 | Page 73 | Page 74 | Page 75 | Page 76 | Page 77 | Page 78 | Page 79 | Page 80 | Page 81 | Page 82 | Page 83 | Page 84 | Page 85 | Page 86 | Page 87 | Page 88 | Page 89 | Page 90 | Page 91 | Page 92 | Page 93 | Page 94 | Page 95 | Page 96 | Page 97 | Page 98 | Page 99 | Page 100 | Page 101 | Page 102 | Page 103 | Page 104 | Page 105 | Page 106 | Page 107 | Page 108 | Page 109 | Page 110 | Page 111 | Page 112 | Page 113 | Page 114 | Page 115 | Page 116 | Page 117 | Page 118 | Page 119 | Page 120 | Page 121 | Page 122 | Page 123 | Page 124 | Page 125 | Page 126 | Page 127 | Page 128 | Page 129 | Page 130 | Page 131 | Page 132 | Page 133 | Page 134 | Page 135 | Page 136 | Page 137 | Page 138 | Page 139 | Page 140 | Page 141 | Page 142 | Page 143 | Page 144 | Page 145 | Page 146 | Page 147 | Page 148 | Page 149 | Page 150 | Page 151 | Page 152 | Page 153 | Page 154 | Page 155 | Page 156 | Page 157 | Page 158 | Page 159 | Page 160 | Page 161 | Page 162 | Page 163 | Page 164 | Page 165 | Page 166 | Page 167 | Page 168 | Page 169 | Page 170 | Page 171 | Page 172 | Page 173 | Page 174 | Page 175 | Page 176 | Page 177 | Page 178 | Page 179 | Page 180 | Page 181 | Page 182 | Page 183 | Page 184 | Page 185 | Page 186 | Page 187 | Page 188 | Page 189 | Page 190 | Page 191 | Page 192 | Page 193 | Page 194 | Page 195 | Page 196 | Page 197 | Page 198