News articles on green

---
Mongabay.com news articles on green in blog format. Updated regularly.





Yellowstone amphibians in decline due to climate change

(10/27/2008) Climate change appears to be responsible for a "marked drop" in the population of three of four species of amphibian once common to Yellowstone National Park, report researchers writing in Proceedings of the National Academy of Sciences.


Air travel may be powered by biofuels in 3-5 years

(10/27/2008) Boeing says biofuel-powered planes are only three-to-five years away from being a reality, reports The Guardian.


Forest elephants learn to avoid roads, behavior may lead to population decline

(10/27/2008) Forest elephants in the Congo Basin have developed a new behavior: they are avoiding roads at all costs. A study published in PLoS One concludes that the behavior, which includes an unwillingness to cross roads, is further endangering the rare animals which are already threatened by poaching, development, and habitat loss. By avoiding roads, the elephants are increasingly confining themselves to smaller areas lacking enough habitat and resources.


Costa Rica protects green macaw by banning logging of mountain almond tree

(10/27/2008) Costa Rica's high court has prohibited the cutting of a certain species of tree, in part because a highly endangered type of parrot uses the tree almost exclusively for nesting.


Shell, HSBC put $665,000 toward Borneo rainforest conservation project

(10/26/2008) Brunei Shell Petroleum (Shell Oil) and HSBC have donated 500,000 Brunei dollars ($333,000) each to conserve forests on the island of Borneo, reports the Borneo Bulletin.


Gorilla refuge falls into rebel hands in Congo; Park HQ seized

(10/26/2008) Rebels in Democratic Republic of Congo seized the headquarters of Virunga National Park — a refuge home to 200 of the world's 700 remaining endangered mountain gorillas — according to a statement by park officials. Some 50 rangers fled into the forests and abandoned the park station after intense fighting between the Congolese army and the rebels loyal to dissident General Laurent Nkunda.


Clean Development Mechanism - An Important Tool to Reduce GHG Emissions

(10/26/2008) The Clean Development Mechanism (CDM), is a mechanism under the Kyoto Protocol for promoting technology transfer and investment from industrialized countries to the developing world for projects focussed on mitigating emissions of greenhouse gases. It provides for industrialized countries to invest in emission-reducing projects in developing countries and to use the resulting Certified Emissions Reductions (CER) credits towards their own compliance with the emission limitation targets set forth by the Kyoto Protocol.


Geoengineering schemes need ranking system to avoid wasting money, destroying the planet

(10/26/2008) Schemes to alter Earth's climate on a planetary scale should be ranked according to their efficacy, cost, risks and their rate of mitigation, argues a new editorial published in Nature Geoscience. With so-called geoengineering proposals proliferating as concerns over climate change mount, Philip Boyd of New Zealand's NIWA warns that "no geo-engineering proposal has been tested or even subjected to preliminary trials". He says that despite widespread media attention, scientists have yet to even come up with a way to rank geoegineering schemes for their efficacy, cost, associated risk, and timeframe. Thus is it unclear whether ideas like carbon burial, geochemical carbon capture, atmospheric carbon capture, ocean fertilization, cloud manipulation, "space sunshades", or strategically-placed pollution can be effective on a time-scale relevant to humankind, economical, or even safe.


Solar cells, flat-panel screens are source of potent greenhouse gas

(10/23/2008) Atmospheric concentrations of nitrogen trifluoride — a gas used in the manufacture of liquid crystal flat-panel displays, thin-film photovoltaic cells and microcircuits — are at least four times higher than previously estimated, reports a new study published in the journal Geophysical Research Letters.


Rare bird rediscovered on 'most pristine' island in southeast Asia

(10/23/2008) Scientist have rediscovered the endangered Wetar Ground-dove (Gallicolumba hoedtii), one of the world's least known birds, 100 years after it was last seen on the remote Indonesian island of Wetar, reports Columbidae Conservation, a UK-based conservation group.


Despite financial crunch, donors pledge $100M for rainforest conservation

(10/23/2008) Donors meeting this week in Washington D.C. pledged more than $100 million to the World Bank's new initiative for conserving tropical forests. In addition to the $100 million in donations, the World Bank announced that more than forty developing countries have asked to join the Forest Carbon Partnership Facility — the Bank's foray into the emerging market for forest carbon credits. 25 countries have so far been selected to participate in the initiative, which builds capacity for countries to earn compensation through the carbon markets for reducing greenhouse gas emissions by reducing deforestation and forest degradation (REDD). Experts say the mechanism could eventually lead to the transfer of billions of dollars per year to fund conservation and rural development in tropical countries, while at the same time helping fight climate change. Deforestation and land use change presently accounts for around a fifth of anthropogenic emissions.


Rich countries driving pollution in poor countries

(10/22/2008) Rich countries are driving pollution in poor countries through mining of raw materials and outsourcing of industrial manufacturing, reports a new report from environmental NGOs Blacksmith and Green Cross Switzerland.


Peru gets $25M in debt relief to fund rainforest conservation

(10/22/2008) The U.S. government has agreed to forgive $25 million of Peru's debt in exchange for protecting the country's tropical forests, according to a statement released Monday by the State Department.


Organic farming could break cycle of famine and poverty in Africa

(10/22/2008) Organic farming may offer Africa the best opportunity to break out of the devastating cycle of poverty and malnutrition parts of the continent have faced in recent decades, according to a new report from the United Nations.


Borneo logging road puts rainforest, indigenous communities at risk

(10/22/2008) A 186-mile (300-km) logging road to the top of the Bario highlands in northern Sarawak puts the state's increasingly rare natural forest at risk, warns the Borneo Resources Institute, a grassroots environmental group.


Peru's uncontacted Amazon tribes under attack

(10/22/2008) Illegal logging in the Peruvian Amazon is driving uncontacted tribes into Brazil where they are in conflict over food and resources with other uncontacted groups, according to a Reuters interview with a leading expert on indigenous tribes.


Green New Deal will spark global economy, create jobs

(10/22/2008) A "Global Green New Deal" that focuses the world economy "towards investments in clean technologies and 'natural' infrastructure such as forests and soils is the best bet for real growth, combating climate change and triggering an employment boom," according to a new initiative led by the United Nations Environment Programme (UNEP).


7 new species of frog discovered in Ecuador

(10/22/2008) Seven previously unknown species of frog discovered over the past two years by Ecuadorian researchers are already under threat from habitat loss, reports a newsletter from the IUCN Amphibian Specialist Group.


U.S. pledges $40M toward coral reef conservation.

(10/22/2008) The U.S. government has pledged almost $40 million to protect biologically-rich coral reefs in Southeast Asia, according to the U.S. embassy in the Philippines.


Rainforest biodiversity results from habitat specialization rather than chance

(10/22/2008) The rich diversity of trees in tropical forests may be "the result of subtle strategies that allow each species to occupy its own ecological niche" rather than random dispersal, report researchers writing in the journal Science.


Deer enhance biodiversity of reptiles and amphibians in forest areas

(10/21/2008) The presence of deer affects the number of reptiles, amphibians and insects found in forest areas, suggests a new study by researchers at Ohio State University and National Park Service. A higher abundance of deer is associated with greater biodiversity.


Nature helps with ADHD—may even out-perform medication

(10/21/2008) Children with ADHD are better able to focus after a twenty-minute walk in a natural setting, according to a study published in the Journal of Attention Disorders. The study compared walks in nature to those in urban or residential areas and found that the child's ADHD improved most after walking in a green space.


Ebay bans the sale of elephant ivory

(10/21/2008) Ebay banned the sale of ivory products to help protect elephants from poaching, the company announced Monday.


Globalization drives a bubble in Indonesia's seaweed market

(10/21/2008) International demand and rampant speculation drove excess in Indonesia's emergent seaweed market, reports The Wall Street Journal.


Financial crisis could pave way for greener economy inspired by nature

(10/20/2008) Biomimicry — the use of nature to inspire design — could serve as a model for a greener economy that rises out of the ashes of the financial crisis, said experts meeting at a sustainability conference in the San Francisco Bay Area. Speaking at the three-day Bioneers conference in San Rafael, Janine Benyus, a leading voice in the emerging field of biomimicry, said that nature offers lessons that can be applied to build better and more sustainable products and services as well as economic models.


Company that turns CO2 into eco-friendly plastic gets new CEO

(10/20/2008) Novomer, a firm developing biodegradable plastics using carbon dioxide instead of petroleum as a feedstock, today announced the appointment of Jim Mahoney as its new chief executive officer and the relocation of company headquarters from Ithaca, N.Y. to Boston, Mass.


Challenges of starting a green business

(10/20/2008) While green design offers the potential to greatly improve the sustainability of new goods and services without sacrificing performance, developing and bringing such products to market is a challenge, said a panel of innovators from companies using nature as inspiration for new technologies. Speaking at the 2008 Bioneers conference in San Rafael, California, Stephen Dewar of WhalePower, Charles Hamilton of Novomer, and Jay Harman of PAX Scientific told biomimicry expert Jane Benyus that radically new approaches to solving design and engineering problems is often met with skepticism from the existing market.


Pumpkins used for behavioral enrichment of zoo animals

(10/19/2008) Keeping with the theme of the season, keepers at the Bronx Zoo are using pumpkins as a form of behavioral enrichment to stimulate animals both mentally and physically.


Mass amphibian die-offs affect ecosystems

(10/19/2008) Large-scale die-offs of amphibians due to the outbreak of a killer fungal disease is impacting the forest ecosystem in which they live, reports a new study published in the journal Ecosystems.


EU says emissions trading system may fund forest conservation

(10/17/2008) Europe's carbon trading scheme may be used to generate funds to fight deforestation, reports Reuters. Speaking at a news conference on Friday, EU Environment Commissioner Stavros Dimas said he hoped the EU's emissions trading scheme could reduce gross tropical deforestation by half by 2020 and eliminate net forest loss by 2030.


Indonesia to audit all timber operations to cut illegal logging

(10/17/2008) The Indonesian Forestry Ministry has announced a policy that requires timber companies to have their wood stocks audited to ensure the wood is derived from sustainably managed forests, reports The Jakarta Post. The measure is expected to curtail illegal logging in a country where a large proportion of timber is of illicit origin.


Cellulosic biofuels endanger old-growth forests in the southern U.S.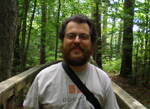 (10/16/2008) Cellulosic biofuel is on its way. This second generation biofuel — so-called because it does not involve food crops — has excited many researchers and policymakers who hope for a sustainable energy source that lowers carbon emissions. However, some believe that cellulosic biofuel may prove less-than-perfect. Just as agricultural biofuels have gone from being considered 'green' to an environmental disaster, some think the new rush to cellulosic biofuel will follow the same course. Scot Quaranda is one of those concerned about cellulosic biofuel's impact on the environment. Campaign director at Dogwood Alliance, which he describes as "the only organization in the Southern US holding corporations accountable for the impact of their industrial forestry practices on our forests and our communities", Quaranda condemns cellulosic biofuels as dangerous to forests "by its very definition".


Kangaroos at risk from climate change

(10/16/2008) A 2°C-rise in temperature could trigger significant range contraction for kangaroos in Australia and put one species at high risk of extinction, reports research published in the December issue of Physiological and Biochemical Zoology.


Carbon conservation schemes will fail without forest people

(10/16/2008) Mechanisms that use forest conservation to reduce greenhouse gas emissions are doomed to fail unless they are "based on respect for the rights of indigenous peoples and forest communities," warn environmentalists and indigenous rights groups meeting in Oslo this week. Indigenous groups fear they are being excluded from discussions on Reduced Emissions from Deforestation and Forest Degradation (REDD), a proposed financial mechanism that would compensate tropical countries for reducing emissions caused by deforestation and land use. Such emissions account for a fifth of the global total, or more than the total emissions from transportation. In particular, indigenous groups and forest communities are concerned they will not see benefits from REDD. Worse, some believe the mechanism could trigger a new wave of land grabs and evictions by parties seeking to capitalize on carbon payments. Indigenous groups and forest communities have long struggled against development interests seeking to exploit their traditional lands and resources. But supporters of so-called "avoided deforestation" schemes say that properly-designed policy offers unprecedented opportunities to create sustainable livelihoods for forest people while safeguarding biodiversity and services provided by healthy forest ecosystems.


Colombian community leader assassinated by agroindustry-backed vigilantes

(10/16/2008) A community leader who opposed paramilitary-based seizure and occupation of land for industrial oil palm plantations and cattle ranches in northwest Colombia has been assassinated, reports the Center for International Policy's Colombia Program and the World Rainforest Movement.


Breakthrough may enable reforestation using mahogany

(10/16/2008) Brazilian researchers are closer to developing a way to establish large-scale mahogany plantations, reports the ITTO in its bi-monthly update. Scientists at the Federal Rural University of Amazonia (UFRA) have found that planting a matrix of mahogany with cedar reduces the incidence of the Hypsipyla grandella caterpillar, a chief pest of mahogany that has doomed previous attempts to reforest with the valuable hardwood species.


Rainforest Action Network to review support for FSC certification

(10/16/2008) The Rainforest Action Network (RAN) said it would review its support for the Forest Stewardship Council (FSC), a forest products certification standard, over concerns regarding its certification of destructive logging operations. The announcement comes after a bitter campaign waged against RAN by Ecological Internet, a forest activist group.


NOAA offers "dramatic evidence" of Arctic warming

(10/16/2008) Fall air temperatures 9°F (5°C) above normal, the second lowest-ever extent of summer sea ice, and the melting of surface ice in Greenland are signs of continued warming in the Arctic, according to the Arctic Report Card, an annual review of Arctic conditions by U.S. National Oceanic and Atmospheric Administration (NOAA) and its partners.


What is the world's longest insect?

(10/16/2008) The Natural History Museum of London has revealed the world's longest insect to be Phobaeticus chani, a stick insect from the rainforest of Sabah, a Malaysian state on the island of Borneo.


Extinct since 1963, wild eastern quolls discovered in Australia

(10/16/2008) Two eastern quoll have been found as roadkill on the Australian mainland. Although considered extinct in Australia since 1963, these carnivorous marsupials remain abundant on the island of Tasmania.


Illegal wildlife trade devastating Asia's pangolins

(10/15/2008) Last week the IUCN changed the status of the Malayan and the Chinese pangolins from near-threatened to endangered. These notoriously shy and scaly mammals, resembling anteaters with armored plates, have become the victim of a booming illegal wildlife trade in Southeast Asia.


UK government: rainforests are weapon against global warming

(10/15/2008) Protecting tropical forests will simultaneously reduce carbon emissions, support poverty reduction and help preserve biodiversity and other forest services, says a new report commissioned by the British government. The report — dubbed the "Eliasch Review" after the lead author, Johan Eliasch, a multimillionaire Swede who runs a sports equipment company and owns 162,000 hectares (400,000 acres) of rainforest in the Brazilian Amazon — takes a comprehensive look at the role forests can play in mitigating climate change. It concludes: "Urgent action to tackle the loss of global forests needs to be a central part of any future international deal on climate change"


Thousands of endangered sea turtles killed as fishing bycatch in Mexico

(10/15/2008) Thousands of endangered loggerhead sea turtles are being killed as bycatch in the Mexican fishing industry, reports a new study published in the journal Endangered Species Research.


Brazil to have high resolution imagery for 86% of the Amazon by year end

(10/15/2008) Brazil will have high resolution imagery for 86 percent of its Amazon territory by the end of the year, according to Reuters. The images will help the country protect the Amazon rainforest and prosecute alleged environmental crimes, including illegal logging and agricultural expansion.


Trafficking of tiger parts is rife in Myanmar

(10/15/2008) Trafficking of parts from endangered wild cats is rife in Myanmar (Burma) according to a new report from TRAFFIC, the wildlife trade monitoring network. Surveys conducted by TRAFFIC over the past 15 years have turned up 1,320 wild cat parts from at least 1,158 individual animals, including 107 tigers. The group says the toll in the country is far higher.


Continued focus on economic growth will doom the planet say ecologists

(10/15/2008) An economy that focuses on economic growth above all else will lead to "disaster", argues a series of editorials published in this week's issue of New Scientist magazine. Citing the current financial crisis, where governments have signaled their fear of anything that threatens growth by pouring hundreds of billions of dollars into failing banks and financial institutions, a group of economists question the logic of an economic system built on the assumption of growth based on continued exploitation of Earth's finite resources.


Yeti 'proof' actually belongs to cliff-dwelling goral

(10/14/2008) In 2003 an Indian forester claimed to have seen a Yeti three days in a row. Dipu Marak, general secretary of the Achik Tourism Society and Yeti enthusiast, followed the man's trail and discovered strands of hair that he believed belonged to the mysterious creature. According to popular tradition, the Yeti is an ape-like animal that lives in the Himalayan forests.


33 countries face "alarming" levels of hunger

(10/14/2008) Thirty-three countries around the world have "alarming" or "extremely alarming" levels of hunger, according to the 2008 Global Hunger Index, a metric released by the International Food Policy Research Institute (IFPRI), in conjunction with Welthungerhilfe and Concern Worldwide.


Côte d'Ivoire's endangered chimp population falls 99% since 1960

(10/14/2008) The population of West African chimpanzees living in Côte d'Ivoire has collapsed due to hunting and forest destruction, report scientists writing in the October 14th issue of Current Biology.


Environmental crime worth $10 billion per year

(10/13/2008) Environmental crime is generating $10 billion a year in revenue for gangsters and criminal syndicates reports the Environmental Investigation Agency (EIA) in a paper released today.



Page 1 | Page 2 | Page 3 | Page 4 | Page 5 | Page 6 | Page 7 | Page 8 | Page 9 | Page 10 | Page 11 | Page 12 | Page 13 | Page 14 | Page 15 | Page 16 | Page 17 | Page 18 | Page 19 | Page 20 | Page 21 | Page 22 | Page 23 | Page 24 | Page 25 | Page 26 | Page 27 | Page 28 | Page 29 | Page 30 | Page 31 | Page 32 | Page 33 | Page 34 | Page 35 | Page 36 | Page 37 | Page 38 | Page 39 | Page 40 | Page 41 | Page 42 | Page 43 | Page 44 | Page 45 | Page 46 | Page 47 | Page 48 | Page 49 | Page 50 | Page 51 | Page 52 | Page 53 | Page 54 | Page 55 | Page 56 | Page 57 | Page 58 | Page 59 | Page 60 | Page 61 | Page 62 | Page 63 | Page 64 | Page 65 | Page 66 | Page 67 | Page 68 | Page 69 | Page 70 | Page 71 | Page 72 | Page 73 | Page 74 | Page 75 | Page 76 | Page 77 | Page 78 | Page 79 | Page 80 | Page 81 | Page 82 | Page 83 | Page 84 | Page 85 | Page 86 | Page 87 | Page 88 | Page 89 | Page 90 | Page 91 | Page 92 | Page 93 | Page 94 | Page 95 | Page 96 | Page 97 | Page 98 | Page 99 | Page 100 | Page 101 | Page 102 | Page 103 | Page 104 | Page 105 | Page 106 | Page 107 | Page 108 | Page 109 | Page 110 | Page 111 | Page 112 | Page 113 | Page 114 | Page 115 | Page 116 | Page 117 | Page 118 | Page 119 | Page 120 | Page 121 | Page 122 | Page 123 | Page 124 | Page 125 | Page 126 | Page 127 | Page 128 | Page 129 | Page 130 | Page 131 | Page 132 | Page 133 | Page 134 | Page 135 | Page 136 | Page 137 | Page 138 | Page 139 | Page 140 | Page 141 | Page 142 | Page 143 | Page 144 | Page 145 | Page 146 | Page 147 | Page 148 | Page 149 | Page 150 | Page 151 | Page 152 | Page 153 | Page 154 | Page 155 | Page 156 | Page 157 | Page 158 | Page 159 | Page 160 | Page 161 | Page 162 | Page 163 | Page 164 | Page 165 | Page 166 | Page 167 | Page 168 | Page 169 | Page 170 | Page 171 | Page 172 | Page 173 | Page 174 | Page 175 | Page 176 | Page 177 | Page 178 | Page 179 | Page 180 | Page 181 | Page 182 | Page 183 | Page 184 | Page 185 | Page 186 | Page 187 | Page 188 | Page 189 | Page 190 | Page 191 | Page 192 | Page 193 | Page 194 | Page 195 | Page 196 | Page 197 | Page 198 | Page 199 | Page 200 | Page 201 | Page 202