News articles on green

---
Mongabay.com news articles on green in blog format. Updated regularly.






Shipment of questionable Madagascar rosewood canceled after international outcry

(12/28/2009) A planned shipment of rosewood that had been illegally logged from Madagascar'a rainforest parks has been canceled following international outcry, report sources in Madagascar. The shipment, which would have been transported by Delmas, a French shipping company, had been scheduled for December 21st or 22nd out of the port of Vohemar.
30 big conservation stories for 2009
(12/27/2009) Between the fallout from Greenpeace's report linking cattle ranching in the Amazon to some of the world's most prominent brands, the continuation of the global financial crisis, the failure of the climate conference in Copenhagen to reach agreement on binding emissions targets, concrete progress on REDD, partnerships between Google and innovative NGOs producing important tools for environmental monitoring and reporting, and falling deforestation rates in the Brazilian Amazon, 2009 was a big year in conservation and the environment. Focusing primarily on tropical forests, but sometimes straying into other areas, Mongabay.com published nearly 1,400 news articles during the year, of which more than 800 were were authored by Rhett A. Butler and around 450 were written by Jeremy Hance. Other contributors included Nathan Brouwer, Morgan Erickson-Davis, Julie Fischer, Rowan Moore Gerety, Alex Gehrig, Ryan King, Nikolas Kozloff, Hambone Littletail, Sarah Monaghan, Kara Moses, John O. Niles, Tim O'Brien, Rose Picardal, Derek Schuurman, Bhalin Singh, Mark Szotek, Gabriel Thoumi, Alanna Tritt, and Jeff Wise, among others. More than 100 articles were also added in more than a dozen non-English languages by dozens of translators.
Record-breaking snow across the US and climate change

(12/26/2009) Over the past few weeks the United States has been pounded by a number of big snow storms. A week ago Washington DC received 18 inches of snow, setting a number of records. Over Christmas, the middle of the country, from Texas to Minnesota was also hit by record amounts of snow. While snow fall over the East Coast and middle of the country in the United States in December is hardly unusual, a number of record amounts of precipitation may point to a larger shift in the climate. Scientists say that higher temperatures causes more water evaporation, which increases the chances of heavy precipitation events, such as floods and snowstorms.
The real Avatar story: indigenous people fight to save their forest homes from corporate exploitation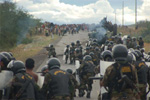 (12/22/2009) In James Cameron's newest film Avatar an alien tribe on a distant planet fights to save their forest home from human invaders bent on mining the planet. The mining company has brought in ex-marines for 'security' and will stop at nothing, not even genocide, to secure profits for its shareholders. While Cameron's film takes place on a planet sporting six-legged rhinos and massive flying lizards, the struggle between corporations and indigenous people is hardly science fiction.
Unique call gives away new bird species in Laos and Vietnam

(12/21/2009) A beautiful little warbler inhabiting limestone karsts in Vietnam and Laos has been named a new species. When the limestone leaf warbler ( Phylloscopus calciatilis) was first sighted in 1994 it was thought to be a member of the similar-looking species, the sulphur-breasted warbler, but ornithologists began to question that assumption when the bird produced a call significantly different from the sulphur-breasted's.
Canada at Copenhagen: "delay, obstruction, and total inaction"

(12/21/2009) Canada was the biggest obstructer at the Climate Change conference in Copenhagen, according to the Climate Action Network (CAN) an organization made-up of 450 NGOs. On Friday CAN awarded Canada the 'Colossal Fossil Award' for doing the most to obstruct an ambitious climate change agreement and for doing the least to mitigate climate change.
Brazil: king of conservation, deforestation for the 2000s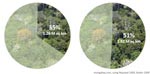 (12/21/2009) Brazil set aside more land in protected areas than any other country during the 2000s, accounting for nearly 60 percent of total terrestrial conservation during the decade, according to mongabay.com's analysis of data from the U.N Environment Program and the World Conservation Monitoring Center. Paradoxically, Brazil also lost the most forest of any country during the decade.
Full Text of the Copenhagen Accord

(12/20/2009) We underline that climate change is one of the greatest challenges of our time. We emphasise our strong political will to urgently combat climate change in accordance with the principle of common but differentiated responsibilities and respective capabilities.
Coal plant could damage rainforest reserves, coral reefs, palm oil plantations in Malaysian Borneo

(12/20/2009) A proposed coal-fired power plant in Malaysian Borneo could damage the region's world-renowned coral reefs, pollute air and water supplies, open Sabah's biodiverse rainforests to mining, and undermine the state's effort to promote itself as a destination for "green" investment and ecotourism, warn environmentalists leading an effort to block the project. The scheme, which is backed by the federal Tenaga Nasional Berhad and state energy company, Sabah Electricity Sdn. Bhd, has faced strong opposition and already been forced to re-locate twice since it was conceived more than two years ago. The 300-MW plant is now planned for a coastal area that is situated in the middle of the Coral Triangle/Sulu Sulawesi Marine Ecoregion, an area renowned for astounding levels of biodiversity.
New tropical wood substitute could save rainforests worldwide

(12/18/2009) One of the main drivers of tropical deforestation is western consumption of hardwoods, more durable and weather-resistant than softwoods. For example, hardwood harvested in Southeast Asia—both legally and illegally obtained—often makes its way to China where it is crafted into cheap outdoor-ready hardwood products, which is then sold to the world's wealthy nations, such as the United States and countries in the EU. The trade releases significant greenhouse gases, threatens indigenous groups, and imperils the region's biodiversity. Yet a new product, apart of an art installation at the Climate Change conference in Copenhagen, may have the capacity to stem the loss of tropical forests for hardwoods.
Biggest private funder of Amazon conservation teams with Google and scientists to develop earth monitoring platform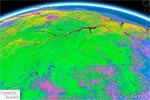 (12/18/2009) The Gordon and Betty Moore Foundation, the largest private funder of Amazon rainforest conservation, is playing an unheralded but integral role in the development of the Earth Engine platform, a system that combines the computing power of Google with advanced monitoring and analysis technologies developed by leading environmental scientists. The platform, which was officially unveiled at climate talks in in Copenhagen, promises to enable near real-time monitoring of the world's forests and carbon at high resolution at selected sites before COP-16 in Mexico.
Kenya REDD project becomes first in Africa to win gold-level validation

(12/18/2009) A Reduced Emissions from Deforestation and Forest Degradation (REDD) project in Kenya has become the first in Africa to win GOLD level validation under the Climate Community and Biodiversity (CCB) Alliance's REDD Standard, a certification program to ensure that communities and biodiversity benefit from such projects.
French company CMA-CGM facilitating destruction of Madagascar's rainforests, undermining France's position in Copenhagen

(12/17/2009) Delmas, a subsidiary of French shipping giant CMA-CGM, is facilitating the destruction of Madagascar's endangered rainforests by providing transport for timber illegally logged from the country's national parks, report multiple sources that have been investigating the illegal rosewood trade in the Indian Ocean island nation. The accusations put Delmas directly in conflict with the French government's push at climate talks in Copenhagen to establish stronger safeguards against illegal logging.
Uninhabited tropical island paradise seeks REDD funding to save it from loggers

(12/17/2009) Tetepare may be one of the last tropical island paradises left on earth. Headhunting and a mysterious illness drove its original inhabitants from the island two hundred years ago, making Tetepare today the largest uninhabited island in the tropical Pacific. The 120 square kilometer island (46 square miles), long untouched by industry or agriculture, is currently threatened by logging interests. However, the island is not without champions: in 2002 descendents of the original inhabitants of Tetepare formed the Tetepare Descendents Association (TDA) to preserve the island. Recently they have teamed up with the Solomon Islands Government and the Solomon Islands Community Conservation Partnership to develop financing through REDD.
Last breeding northern white rhinos will return to Africa

(12/17/2009) Only eight individual northern white rhinos survive in the world, making it the world's most endangered large mammal. Unfortunately, half of the rhinos are unable to breed. The remaining four—the last hope for the subspecies—will be moved this weekend from Dvur Kralove Zoo in the Czech Republic to conservancy in Kenya.
Copenhagen Climate Summit: Hugo Chávez is an Inappropriate Environmental Messenger

(12/17/2009) Like him or not, one thing is for sure: the flamboyant Hugo Chávez has never shied away from the limelight. I was therefore somewhat surprised to read some initial press accounts suggesting that the Venezuelan leader might stay away from the United Nations climate summit being held in Copenhagen, Denmark. "If it's to go and waste time, it's better I don't go," he said. "If everything is already cooked up by the big [nations], then forget it." Chávez however hinted that he might change his mind if ALBA nations could reach some type of common position towards the Copenhagen summit. ALBA, an initiative designed to facilitate trade and reciprocity amongst like minded progressive regimes in Latin America, has taken up the issue of climate justice as of late. Two months ago Bolivian President and ALBA ally Evo Morales called for the creation of an actual climate justice tribunal. The Global North, Morales said, should indemnify poor nations for the ravages of climate change.
More than half world's science academies support call to save rainforests

(12/17/2009) More than half world's science academies have signed a statement supporting a plan to save tropical forests as a means to fight climate change, reports the Global Canopy Program, an initiative that has worked closely with Prince Charles to promote rainforest conservation. The statement argues that tropical forest protection is a critical strategy for reducing greenhouse gas emissions over the next 15-20 years. It calls upon world leaders to reach a consensus on a path forward for a funding package that would support the infrastructure needed to develop an effective reducing emissions from deforestation and degradation (REDD) mechanism.
Catastrophic sea level rise could occur with only two degrees Celsius warming

(12/17/2009) Allowing the climate to rise by just two degrees Celsius—the target most industrialized nations are currently discussing in Copenhagen—may still lead to a catastrophic sea level rise of six to nine meters, according to a new study in Nature. While this rise in sea levels would take hundreds of years to fully occur, inaction this century could lock the world into this fate.
Google's Earth Engine to help tropical countries monitor forests

(12/16/2009) A powerful forest monitoring application unveiled last week by Google will be made freely available to developing countries as a means to build the capacity to quality for compensation under REDD, a proposed climate change mitigation mechanism that would pay tropical countries for protecting forests, according to a senior Google engineer presenting at a side event at COP15 in Copenhagen.
Is the US sinking climate change talks at Copenhagen?

(12/16/2009) While it's difficult to know what's truly going on inside the Bella Center at the UN Climate Change Conference in Copenhagen, a pattern seems to be emerging of the United States being unwilling to compromise on, well, anything.
Jane Goodall Institute hosts the 'Academy Awards' of conservation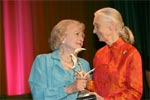 (12/16/2009) From the menu that featured organic, local and sustainable vegetarian fare to a celebrity reception on the green carpet, the 2009 Jane Goodall Institute (JGI) Global Leadership Awards Celebration offered a progressive spin on the traditional big Hollywood awards gala. Hosted by Jill St. John and Robert Wagner, with a special musical performance by Ben Harper, celebrity attendees included Rachelle Carson and Ed Begley, Jr., Jim Belushi, Craig Ferguson, Jordana Brewster, Frances Fisher, Betty White, and The Honorable Antonio R. Villaraigosa, mayor of Los Angeles (also the winner of the 2009 Jane Goodall Global Leadership Award for Excellence in Public Policy). This article is an interview with Mary Norman, senior vice president for development at the Jane Goodall Institute in Arlington, Va. Ms. Norman and her team are the force behind the Jane Goodall Institute Global Leadership Awards Celebration.
World's rarest gorilla caught on film

(12/16/2009) The first ever professional footage of the world's rarest gorilla, the Cross River gorilla ( Gorilla gorilla diehli), has been shot deep in the forested mountains of Cameroon. The only other existing footage of this Critically Endangered subspecies was taken from far away by a field researcher in 2005.
Pope Benedict: environmental crisis requires review of world's economic model

(12/15/2009) Pope Benedict XVI has released a message linking world peace with preserving the environment for the World Day of Peace, which will be held on January 1st 2010. In it Benedict calls for a "long-term review" of the world's current economic model, including "[moving] beyond a purely consumerist mentality" and encouraging a more "sober lifestyle".
Video: Octopus joins elite club of tool-users with coconut sanctuary

(12/15/2009) Highly-intelligent, octopuses have been observed opening containers, navigating mazes, and escaping from cages. Now, researchers have discovered a new intellectual feat for the octopus: tool use. Once the province of humans only, over the last 50 years researchers have discovered that many species—including primates, apes, and birds—employ tools, but the octopus is the first invertebrate.
Climate change causing irreversible acidification in world's oceans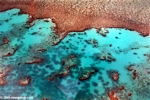 (12/15/2009) A new study from the Secretariat of the Convention on Biological Diversity has synthesized over 300 reports on ocean acidification caused by climate change. The report finds that increasing acidification will lead to irreversible damage in the world's oceans, creating a less biodiverse marine environment. Released today the report determines that the threat to marine life by ocean acidification must be considered by policymakers at the UN Climate Change Conference in Copenhagen.
Photos: ten beloved species threatened by global warming

(12/14/2009) The International Union for the Conservation of Nature (IUCN) has released a list of ten species that are likely to be among the hardest hit by climate change, including beloved species such as the leatherback sea turtle, the koala, the emperor penguin, the clownfish, and the beluga whale. The timing of the list coincides with the negotiations by world leaders at the UN Climate Change Conference to come up with an international agreement to combat climate change.
Sea levels set to rise more than expected due to 'deeply surprising' Greenland melt

(12/14/2009) A new study by the Arctic Monitoring and Assessment Program estimates that the sea will rise by 0.5 to 1.5 meters by 2100, threatening coastal cities and flooding island nations. This is double the predicted rise estimated by the UN's Intergovernmental Panel on climate Change (IPCC) in 2007, which did not incorporate sea level rise due to the melting of Greenland and Antarctica's ice sheets.
Brazil grants deforestation amnesty for farmers and ranchers

(12/14/2009) A decree issued by President Luiz Inacio Lula da Silva suspends up to $5.7 billion in fines and gives ranchers and farmers in the Amazon two more years to come into compliance with environmental laws aimed to curtain deforestation, reports the Associated Press.
Forest destruction by Sinar Mas undermines efforts to develop and promote greener palm oil

(12/14/2009) An investigation commissioned by Unilever, the world's largest buyer of palm oil, confirms that Indonesian group Sinar Mas, the world's second largest producer of palm oil, has been destroying forests and peatlands despite committing to "greener" palm oil production as a member of the Roundtable on Sustainable Palm Oil (RSPO). Unilever has now suspended its $32.6 million contract with Sinar Mas.
Ecuador's Rafael Correa: Copenhagen Climate Hero or Environmental Foe?

(12/14/2009) As climate change negotiations continue full force in the Danish city of Copenhagen, Latin American countries are hoping the Global North will commit to its "climate debt" by reducing greenhouse gas emissions and providing resources to poor nations. It's certainly an understandable aspiration: Latin America only produces five per cent of global emissions of carbon dioxide, a chief greenhouse gas, yet the region has borne the brunt of extreme weather ranging from droughts to flooding.
New REDD text is weak, say activists

(12/12/2009) Activist group have condemned the latest draft text of an agreement that aims to protect rainforests as a means to mitigate climate change.
Unilever suspends palm oil contract after supplier found to be destroying rainforests
(12/12/2009) The world's largest user of palm oil, Unilever, has suspended its $32.6 million contract with the Indonesian group Sinar Mas after an independent audit proved that Sinar Mas is involved in the destruction of rainforest, reports Reuters. The audit was conducted early this year after a report by Greenpeace alleged that Sinar Mas was engaged in deforestation and the draining of peatlands, both of which release significant amounts of greenhouse gases into the atmosphere. Deforestation across Indonesia and Malaysia, in part for oil palm plantations, has also added pressure on many many endangered species, including orangutans, tigers, elephants, and rhinos.
Canada's reign of shame in Copenhagen

(12/11/2009) In the first five days of Copenhagen, Canada has won a lot of awards. Only these are not positive awards for good and constructive behavior, but so-called 'fossil awards' given to the countries that most impede progress at Copenhagen by the environmental organization, Climate Action Network (CAN).
United States to speed up green technology patents

(12/11/2009) Green technology patents will see a year shaved off the average forty month wait time to approve new patents in the US. The US Patent and Trademark Office (USPTO) is implementing a one-year pilot program to push green technology patent applications through the process more quickly, so that the technologies can reach the market faster.
REDD may miss up to 80 percent of land use change emissions

(12/11/2009) The political definition of 'forest' used in REDD (Reduce Emissions from Deforestation and forest Degradation) threatens to undermine the program's objective to conserve ecosystems for their ability to sequester carbon, according to a new analysis by the Alternatives to Slash and Burn (ASB) Partnership for Tropical Forest Margins. In an analysis of three Indonesian provinces using REDD proposals for carbon accounting, ASB found that REDD may miss up to 80 percent of the actual emissions due to land use change. The carbon accounting problems could be fixed, according to ASB, by expanding REDD's purpose from reducing emissions linked to deforestation (considering the problematic definition of forests) to reducing emission from all land use changes that either release or capture greenhouse gases, including but not limited to forests.





Cheat sheet on climate finance

(12/11/2009) The Global Canopy Project has released a cheat sheet on proposals for financing climate change mitigation.




Page 1 | Page 2 | Page 3 | Page 4 | Page 5 | Page 6 | Page 7 | Page 8 | Page 9 | Page 10 | Page 11 | Page 12 | Page 13 | Page 14 | Page 15 | Page 16 | Page 17 | Page 18 | Page 19 | Page 20 | Page 21 | Page 22 | Page 23 | Page 24 | Page 25 | Page 26 | Page 27 | Page 28 | Page 29 | Page 30 | Page 31 | Page 32 | Page 33 | Page 34 | Page 35 | Page 36 | Page 37 | Page 38 | Page 39 | Page 40 | Page 41 | Page 42 | Page 43 | Page 44 | Page 45 | Page 46 | Page 47 | Page 48 | Page 49 | Page 50 | Page 51 | Page 52 | Page 53 | Page 54 | Page 55 | Page 56 | Page 57 | Page 58 | Page 59 | Page 60 | Page 61 | Page 62 | Page 63 | Page 64 | Page 65 | Page 66 | Page 67 | Page 68 | Page 69 | Page 70 | Page 71 | Page 72 | Page 73 | Page 74 | Page 75 | Page 76 | Page 77 | Page 78 | Page 79 | Page 80 | Page 81 | Page 82 | Page 83 | Page 84 | Page 85 | Page 86 | Page 87 | Page 88 | Page 89 | Page 90 | Page 91 | Page 92 | Page 93 | Page 94 | Page 95 | Page 96 | Page 97 | Page 98 | Page 99 | Page 100 | Page 101 | Page 102 | Page 103 | Page 104 | Page 105 | Page 106 | Page 107 | Page 108 | Page 109 | Page 110 | Page 111 | Page 112 | Page 113 | Page 114 | Page 115 | Page 116 | Page 117 | Page 118 | Page 119 | Page 120 | Page 121 | Page 122 | Page 123 | Page 124 | Page 125 | Page 126 | Page 127 | Page 128 | Page 129 | Page 130 | Page 131 | Page 132 | Page 133 | Page 134 | Page 135 | Page 136 | Page 137 | Page 138 | Page 139 | Page 140 | Page 141 | Page 142 | Page 143 | Page 144 | Page 145 | Page 146 | Page 147 | Page 148 | Page 149 | Page 150 | Page 151 | Page 152 | Page 153 | Page 154 | Page 155 | Page 156 | Page 157 | Page 158 | Page 159 | Page 160 | Page 161 | Page 162 | Page 163 | Page 164 | Page 165 | Page 166 | Page 167 | Page 168 | Page 169 | Page 170 | Page 171 | Page 172 | Page 173 | Page 174 | Page 175 | Page 176 | Page 177 | Page 178 | Page 179 | Page 180 | Page 181 | Page 182 | Page 183 | Page 184 | Page 185 | Page 186 | Page 187 | Page 188 | Page 189 | Page 190 | Page 191 | Page 192 | Page 193 | Page 194 | Page 195 | Page 196 | Page 197 | Page 198 | Page 199 | Page 200 | Page 201 | Page 202 | Page 203 | Page 204 | Page 205 | Page 206 | Page 207 | Page 208 | Page 209 | Page 210 | Page 211 | Page 212 | Page 213 | Page 214