News articles on green

---
Mongabay.com news articles on green in blog format. Updated regularly.






Using fish as livestock feed threatens global fisheries

(11/18/2009) Fish doesn't just feed humans. Millions of tons of fish are fed every year to chickens, pigs, and even farmed fish even in the midst of rising concerns over fish stocks collapses around the world. Finding an alternative to fish as livestock feed would go a long way toward preventing the collapse of fish populations worldwide according to a new paper in Oryx.
Oceans' ability to sequester carbon diminishing

(11/18/2009) A new study—the first of its kind—has completed an annual accounting of the oceans' intake of carbon over the past 250 years, and the news is troubling. According to the study, published in Nature, the oceans' ability to sequester carbon is struggling to keep-up with mankind's ever-growing emissions. Since 2000 researchers estimate that while every year the oceans continue to sequester more anthropogenic carbon emission, the overall proportion of carbon taken in by the oceans is declining.
Pygmy hippo shot and killed in…Australia

(11/17/2009) Hunters going after pigs in Australia's Northwest Territories got a big surprise when they shot an animal they mistook for a pig, only to find out it was a pygmy hippopotamus, reports the Northwest Territory News.
Record year for CO2 emissions, even with economic slowdown

(11/17/2009) 8.7 billion tons of carbon dioxide was emitted into the earth's atmosphere in 2008, a growth of 2 percent despite the economic crisis. This averages out to each person contributing a record high of 1.3 tons of carbon, according to a report in the journal Nature Science. While the global recession slowed the growth of fossil fuel emissions for the first time this decade, it did not lower emissions altogether.
Coastal habitats may sequester 50 times more carbon than tropical forests by area
(11/16/2009) Highly endangered coastal habitats are incredibly effective in sequestering carbon and locking it away in soil, according to a new paper in a report by the IUCN. The paper attests that coastal habitats—such as mangroves, sea grasses, and salt marshes—sequester as much as 50 times the amount of carbon in their soil per hectare as tropical forest. "The key difference between these coastal habitats and forests is that mangroves, seagrasses and the plants in salt marshes are extremely efficient at burying carbon in the sediment below them where it can stay for centuries or even millennia."
Holding the Global North Responsible for Climate Change: What Would Lord Russell Do?
(11/16/2009) If Lord Bertrand Russell were still alive today, he would most likely be appalled by the Global North's glaring inaction on climate change. One of the twentieth century's most eminent philosophers, Russell was also an outspoken critic of war and irrationality. In 1966, just as the United States was ramping up the war in Vietnam, Russell helped to establish a novel legal tribunal which condemned war crimes committed in South East Asia.
Extinct goat was "similar to crocodiles"
(11/16/2009) It sounds like something out of Greek mythology: a half-goat, half-reptilian creature. But researchers have discovered that an extinct species of goat, the Balearic Island cave goat or Myotragus balearicus, survived in nutrient-poor Mediterranean islands by evolving reptilian-specific characteristics. The goat, much like crocodiles, was able to grow at flexible rates, stopping growth entirely when food was scant. This adaptation—never before seen in a mammal—allowed the species to survive for five million years before being driven to extinction only 3,000 years ago, likely by human hunters.
Financial Accounting for Forest Carbon Offsets and Assets

(11/16/2009) Poised to wreak havoc on the climate of Earth, our only home, is a phenomenon we've been observing for 150 years: an increase in Earth's mean temperature. To mitigate the global climatic disruption that humans put into motion long ago, the actors in the forest carbon offset market encourage landowners to sequester atmospheric carbon dioxide (the culprit in global temperature increases) in return for a payment for ecosystem service based on financial unit called a metric ton carbon dioxide equivalent (mtCO2e). The regulatory and institutional frameworks of the forest carbon market are developing rapidly, yet one of the most urgent regulatory issues for a viable quality market is forest carbon financial accounting under International Accounting Standards (IAS) and U.S. generally accepted accounting principles (GAAP). We predict forest carbon offset assets will become a thriving investment asset class with significant equitable distribution of revenues based in a transparent financial accounting mechanism. This article introduces forest carbon assets as an alternative asset class under IAS and U.S. GAAP.
Actions taken to save sharks 'disappointing'

(11/15/2009) Environmentalists say that the International Commissions for the Conservation of Atlantic Tuna (ICCAT) did not do enough in their yearly meeting to protect the ocean's sharks.
ICCAT fails to protect critically endangered tuna—again

(11/15/2009) The International Commissions for the Conservation of Atlantic Tuna (ICCAT) ignored the advice of its scientists to end fishing of the Atlantic bluefin tuna. Instead ICAAT set a quota of 13,500 tons of fish. This is not the first time ICCAT has flouted its own researchers' advice: it has repeatedly set quotas well-above its researchers' recommendations.
Brazil pledges to restrain emissions growth

(11/15/2009) In a move that some observers say could provide a path forward on a future climate agreement that includes emissions cuts in developing countries, Brazilian President Luiz Inacio Lula da Silva said his country will aim to reduce emissions 14 to 19 percent below 2005 levels by 2020.
New rating systems seeks to promote sustainable landscapes from shopping malls to city parks

(11/15/2009) The Sustainable Sites Initiative has developed the United States' first rating system for the design, construction, and on-going maintenance of a wide-variety of landscapes, both with and without buildings, including shopping malls, subdivisions, university campuses, corporate buildings, transportation centers, parks and other recreation areas, and single-family homes.
Countries that invest in conservation will see higher financial returns, argues report

(11/13/2009) A new report issued by the The Economics of Ecosystems and Biodiversity (TEEB) initiative makes a strong case for valuing the planet's ecosystem services. The report calls for investments in "ecological infrastructure" to protect wildlands and the services they provide; market-based valuation of ecosystem services; reductions in environmentally harmful subsidies; recognition of the link between environmental degradation and poverty; and a strong climate deal that includes forest carbon.
"Responsible" palm oil producers pledge not to develop endangered Sumatra rainforest

(11/13/2009) Members of the Roundtable on Sustainable Palm Oil (RSPO), an initiative developing criteria to improve the environmental performance of palm oil, agreed to declare the Bukit Tigapuluh Ecosystem in Sumatra a 'high conservation value area'. The decision, voted on by RSPO General Assembly members at the group's annual meeting earlier this month in Kuala Lumpur, effectively bans oil palm development of the endangered forest ecosystem by RSPO members.
Forgotten species: Madagascar's water-loving mammal, the aquatic tenrec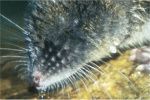 (11/12/2009) There are many adjectives one could attach to the aquatic tenrec: rare, mysterious, elusive, one-of-a-kind, even adorable, though one tries to stray from such value-laden titles since it excludes so many other non-adorable inhabitants of the animal kingdom. This small and, yes, cute insectivore, also known as the web-footed tenrec, lives in Eastern Madagascar where at night it spends the majority of its time swimming and diving in fast-moving streams for insects and tadpoles. It sleeps during the day in small streamside burrows. To date that is about the extent of our knowledge of this species.
Blackwashing by NGOs, greenwashing by corporations, threatens environmental progress
(11/12/2009) Misinformation campaigns by both corporations and environmental groups threaten to undermine efforts to conserve biodiversity and reduce environmental degradation, argues a new paper published in the journal Biotropica. Growing concerns over climate change and unsustainable resource extraction have put companies that exploit the environment in the spotlight. Some firms have responded by taking measures to reduce their environmental impact. Others have alternatively engaged in sophisticated marketing campaigns intended to mislead consumers on their environmental performance, maintaining that environmentally-destructive practices are instead benign. At the same time some activist groups have been guilty of exaggerating claims of environmental misconduct in order to boost support for their campaigns and therefore their fundraising efforts.
New report: boreal forests contain more carbon than tropical forest per hectare
(11/12/2009) A new report states that boreal forests store nearly twice as much carbon as tropical forests per hectare: a fact which researchers say should make the conservation of boreal forests as important as tropical in climate change negotiations. The report from the Canadian Boreal Initiative and the Boreal Songbird Initiative, entitled "The Carbon the World Forgot", estimates that the boreal forest—which survives in massive swathes across Alaska, Canada, Northern Europe, and Russia—stores 22 percent of all carbon on the earth's land surface. According to the study the boreal contains 703 gigatons of carbon, while the world's tropical forests contain 375 gigatons.
Declaration calls for more wilderness protected areas to combat global warming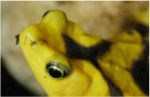 (11/11/2009) Meeting this week in Merida, Mexico, the 9th World Wilderness Congress (WILD9) has released a declaration that calls for increasing wilderness protections in an effort to mitigate climate change. The declaration, which is signed by a number of influential organizations, argues that wilderness areas—both terrestrial and marine—act as carbon sinks, while preserving biodiversity and vital ecosystem services.
Costa Rica proposes to downgrade Las Baulas National Park, threatening leatherback sea turtles
(11/11/2009) Costa Rica is considered by many to be a shining example of environmental stewardship, preserving both its terrestrial and marine biodiversity while benefiting from being a popular tourist location. However, a new move by the Costa Rican government has placed their reputation in question. In May of this year the President of Costa Rica, Oscar Arias, presented a law to the legislature that would downgrade Las Baulas from a National Park to a 'mixed property wildlife refuge'. The downgrading would authorize a number of development projects that conservationists say would threaten the park's starring resident: the leatherback turtle.
Palm oil developers push into Indonesia's last frontier: Papua

(11/10/2009) Oil palm developers in the Indonesian half of New Guinea are signing questionable deals that exploit local communities and put important forest ecosystems at risk, alleges a new report from Environmental Investigation Agency (EIA) and Telapak.
How rainforest shamans treat disease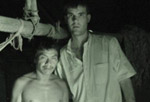 (11/10/2009) Ethnobotanists, people who study the relationship between plants and people, have long documented the extensive use of medicinal plants by indigenous shamans in places around the world, including the Amazon. But few have reported on the actual process by which traditional healers diagnose and treat disease. A new paper, published in the Journal of Ethnobiology and Ethnomedicine, moves beyond the cataloging of plant use to examine the diseases and conditions treated in two indigenous villages deep in the rainforests of Suriname. The research, which based on data on more than 20,000 patient visits to traditional clinics over a four-year period, finds that shamans in the Trio tribe have a complex understanding of disease concepts, one that is comparable to Western medical science. Trio medicine men recognize at least 75 distinct disease conditions—ranging from common ailments like fever [këike] to specific and rare medical conditions like Bell's palsy [ehpijanejan] and distinguish between old (endemic) and new (introduced since contact with the outside world) illnesses. In an interview with mongabay.com, Lead author Christopher Herndon, currently a reproductive medicine physician at the University of California, San Francisco, says the findings are a testament to the under-appreciated healing prowess of indigenous shaman.
Global warming threatens desert life

(11/09/2009) There have been numerous studies showing how climate change is impacting a variety of environments—from the Arctic to coral reefs to alpine—but how could a warmer world damage deserts, already the world's warmest and driest environments?
Obama slower than Bush in protecting America's endangered species

(11/08/2009) In George W. Bush's eight years as president, he placed 62 species under the protection of the Endangered Species Act (ESA), an average of eight species per year. While, Bush's slow pace in protecting endangered species frustrated environmentalists in light of continued decline among many species, Obama is moving even slower.
Hunting across Southeast Asia weakens forests' survival, An interview with Richard Corlett
(11/08/2009) A large flying fox eats a fruit ingesting its seeds. Flying over the tropical forests it eventually deposits the seeds at the base of another tree far from the first. One of these seeds takes root, sprouts, and in thirty years time a new tree waits for another flying fox to spread its speed. In the Southeast Asian tropics an astounding 80 percent of seeds are spread not by wind, but by animals: birds, bats, rodents, even elephants. But in a region where animals of all shapes and sizes are being wiped out by uncontrolled hunting and poaching—what will the forests of the future look like? This is the question that has long occupied Richard Corlett, professor of biological science at the National University of Singapore.
Developer uses cover of national holiday to clear rainforest near Colon, Panama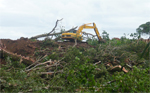 (11/06/2009) On Tuesday, November 3rd, while Panamanians celebrated Independence Day Holidays, heavy machinery unexpectedly entered and began cutting down tropical forest and mangroves near Galeta outside of Colon, Panama, report local sources. mongabay.com confirmed that the latest clearing has been carried out "almost in secret during national holidays so there would be no reaction from the public or the media." The clearing, conducted by a transportation cooperative called Serafin Niño, from Colon, is occurring in the buffer zone of the Galeta Protected Landscape and near Galeta Point Marine Laboratory, a facility of the Smithsonian Tropical Research Institute. The land will likely be used to store transportation equipment that moves cargo to and from the ports of Colon and the Free Zone.
Fossil fuel subsidies "bringing us closer to irreversible climate change"

(11/06/2009) The Green Economy Coalition is urging G20 finance ministers to rapidly put an end to fossil fuel subsidies. In a letter to the ministers the coalition argues that these subsidies are contributing directly to climate change and making it difficult for the world to transition to a greener economy.
World's first video of the elusive and endangered bay cat

(11/05/2009) Rare, elusive, and endangered by habitat loss, the bay cat is one of the world's least studied wild cats. Several specimens of the cat were collected in the 19th and 20th Century, but a living cat wasn't even photographed until 1998. Now, researchers in Sabah, Malaysian Borneo, have managed to capture the first film of the bay cat (Catopuma badia). Lasting seven seconds, the video shows the distinctly reddish-brown cat in its habitat.
Kihansi spray toad goes extinct in the wild
(11/04/2009) This year's IUCN Red List has updated its assessment of the Kihansi spray toad, moving the species from Critically Endangered to Extinct in the Wild. With that another amphibian species has been lost to a combination of habitat loss and the devastating amphibian disease, the chytrid fungus. The Kihansi spray toad Nectophrynoides asperginis, which still survives in a number of zoos in the United States, had lived on just two hectares along the Kihansi gorge in Tanzania. The toad was specially adapted to the spray region of the Kihansi waterfall, which kept its small environment at a constant temperature and humidity.
Reptiles underrepresented on the IUCN Red List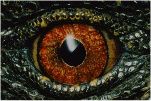 (11/04/2009) Currently there are an estimated nearly 9,000 reptiles in the world, while the International Union for Conservation of Nature (IUCN) Red List has assessed all of the world's described mammals, birds, and amphibians, reptiles have yet to be fully assessed, leaving herpetologists with an unclear picture of how reptiles are faring in the world. Currently, 1,677 reptiles have been assessed (less than 20 percent of the total number of reptile species known) with 293 added this year.
Governments, public failing to save world's species

(11/04/2009) According to the International Union for the Conservation of Nature's (IUCN) 2008 report, released yesterday, 36 percent of the total species evaluated by the organization are threatened with extinction. If one adds the species classified as Near Threatened, the percentage jumps to 44 percent—nearly half.
Photos: Palm oil threatens Borneo's rarest cats
(11/04/2009) Oil palm expansion is threatening Borneo's rarest wild cats, reports a new study based on three years of fieldwork and more than 17,000 camera trap nights. Studying cats in five locations—each with different environments—in Sabah, Malaysian Borneo, researchers found that four of five cat species are threatened by habitat loss due to palm oil plantations. "No other place has a higher percentage of threatened wild cats!" Jim Sanderson, an expert on the world's small cats, told Mongabay.com. Pointing out that 80 percent of Borneo's cats face extinction, Sanderson said that "not one of these wild cats poses a direct threat to humans."
Conservation and Carbon in Borneo's Heart and Ours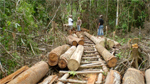 (11/04/2009) My friend Rezal Kusumaatmadja contacted me in July to ask if I could join him and some of his associates for a couple of days in the village Mendawai, located along the Katingan River in south central Kalimantan. The purpose of the gathering was to bring everyone in the group up to date on progress and challenges related to the Katingan Peat Conservation Project, as well as to give the group an opportunity to meet one another. The Katingan Project aims to create a forest-based carbon containment facility defined and guided by REDD (Reduced Emissions from Deforestation and forest Destruction in the developing world) principles and methodology. Currently, nearly 25% of human-generated greenhouse gas emissions are caused by felling, burning and converting the world's remaining primary forests. While areas surrounding the Katingan peat forest vividly express this statistic, Katingan is part of a growing strategy to reverse the trend. The Katingan project endeavors to transform conservation into a product that might offer strong competition against illegal logging and expansion of industrial agricultural plantations - whose practices cause enormous emissions of greenhouse gasses, as well as destroying biodiversity, depleting and polluting watersheds and corroding native cultures.
EU is 2nd largest source of peat emissions after Indonesia, finds global peat survey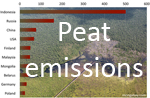 (11/04/2009) The EU is the world's second largest source of carbon dioxide emissions from peatlands drainage, after Indonesia, reports the first country-by-country assessment of peat stocks. The study, conducted by Wetlands International and Greifswald University, found that drainage of wetlands for agriculture, forestry and peat extraction causes 1.3 billion tons of carbon dioxide emissions per year. Emissions from fires and peat mining (for horticulture and fuel) amount to another 700,000 million tons per year.





Non-Malaysian and Indonesian palm oil producers pledge not to develop peatlands for plantations

(11/04/2009) Palm oil producers outside of Malaysia and Indonesia pledged to stop developing new plantations on peatlands, circumventing an impasse that developed between palm oil producers and environmental groups meeting this week at the Roundtable on Sustainable Palm Oil in Kuala Lumpur. The factions deadlocked over plans to account for emissions from plantation development, delaying the criteria for a year.





Emissions from deforestation overestimated; 12% rather than 17%

(11/04/2009) Greenhouse gas emissions from deforestation are lower than previously believed, according to a new study published in Nature Geoscience. The findings mean that developing countries may see less money under Reducing Emissions from Deforestation and Degradation, a proposed climate change mitigation mechanism.





Impasse over palm oil emissions at RSPO meeting

(11/04/2009) Environmentalists and palm oil producers meeting at the annual Roundtable on Sustainable Palm Oil (RSPO) were locked in an impasse over how to account for emissions from converting forests and peatlands to oil palm plantations, report conference attendees.





California's great white sharks are a distinct population

(11/04/2009) Researchers have long thought that white sharks migrated across oceans, but a new study in the Proceedings of the Royal Society B shows that the population in the northeastern Pacific Ocean, along California, hasn't mixed with other white sharks for tens of thousands of years.




Page 1 | Page 2 | Page 3 | Page 4 | Page 5 | Page 6 | Page 7 | Page 8 | Page 9 | Page 10 | Page 11 | Page 12 | Page 13 | Page 14 | Page 15 | Page 16 | Page 17 | Page 18 | Page 19 | Page 20 | Page 21 | Page 22 | Page 23 | Page 24 | Page 25 | Page 26 | Page 27 | Page 28 | Page 29 | Page 30 | Page 31 | Page 32 | Page 33 | Page 34 | Page 35 | Page 36 | Page 37 | Page 38 | Page 39 | Page 40 | Page 41 | Page 42 | Page 43 | Page 44 | Page 45 | Page 46 | Page 47 | Page 48 | Page 49 | Page 50 | Page 51 | Page 52 | Page 53 | Page 54 | Page 55 | Page 56 | Page 57 | Page 58 | Page 59 | Page 60 | Page 61 | Page 62 | Page 63 | Page 64 | Page 65 | Page 66 | Page 67 | Page 68 | Page 69 | Page 70 | Page 71 | Page 72 | Page 73 | Page 74 | Page 75 | Page 76 | Page 77 | Page 78 | Page 79 | Page 80 | Page 81 | Page 82 | Page 83 | Page 84 | Page 85 | Page 86 | Page 87 | Page 88 | Page 89 | Page 90 | Page 91 | Page 92 | Page 93 | Page 94 | Page 95 | Page 96 | Page 97 | Page 98 | Page 99 | Page 100 | Page 101 | Page 102 | Page 103 | Page 104 | Page 105 | Page 106 | Page 107 | Page 108 | Page 109 | Page 110 | Page 111 | Page 112 | Page 113 | Page 114 | Page 115 | Page 116 | Page 117 | Page 118 | Page 119 | Page 120 | Page 121 | Page 122 | Page 123 | Page 124 | Page 125 | Page 126 | Page 127 | Page 128 | Page 129 | Page 130 | Page 131 | Page 132 | Page 133 | Page 134 | Page 135 | Page 136 | Page 137 | Page 138 | Page 139 | Page 140 | Page 141 | Page 142 | Page 143 | Page 144 | Page 145 | Page 146 | Page 147 | Page 148 | Page 149 | Page 150 | Page 151 | Page 152 | Page 153 | Page 154 | Page 155 | Page 156 | Page 157 | Page 158 | Page 159 | Page 160 | Page 161 | Page 162 | Page 163 | Page 164 | Page 165 | Page 166 | Page 167 | Page 168 | Page 169 | Page 170 | Page 171 | Page 172 | Page 173 | Page 174 | Page 175 | Page 176 | Page 177 | Page 178 | Page 179 | Page 180 | Page 181 | Page 182 | Page 183 | Page 184 | Page 185 | Page 186 | Page 187 | Page 188 | Page 189 | Page 190 | Page 191 | Page 192 | Page 193 | Page 194 | Page 195 | Page 196 | Page 197 | Page 198 | Page 199 | Page 200 | Page 201 | Page 202 | Page 203 | Page 204 | Page 205 | Page 206 | Page 207