News articles on green

---
Mongabay.com news articles on green in blog format. Updated regularly.






Nestle caves to activist pressure on palm oil

(05/17/2010) After a two month campaign against Nestle for its use of palm oil linked to rainforest destruction spearheaded by Greenpeace, the food giant has given in to activists' demands. The Swiss-based company announced today in Malaysia that it will partner with the Forest Trust, an international non-profit organization, to rid its supply chain of any sources involved in the destruction of rainforests. "Nestle's actions will focus on the systematic identification and exclusion of companies owning or managing high risk plantations or farms linked to deforestation," a press release from the company reads, adding that "Nestle wants to ensure that its products have no deforestation footprint."
Photos: more new species found in Indonesia's 'lost world'

(05/17/2010) The Foja Mountains on the Indonesian side of New Guinea have proven a biological treasure trove that just keeps spilling riches. Two-and-a-half years ago the region—dubbed Indonesia's 'lost world'—made news globally when researchers announced the discovery of a giant rat: five times the size of the familiar brown rat. New amphibians, birds, and insects have also been found during past expeditions in 2005 and 2007. A collaborative team of Indonesia and international researchers have since returned to the Foja Mountains and found more spectacular species.
Colombia's Next President: A Renovation for the South American Left?

(05/17/2010) Mired in populist demagoguery and environmentally-unfriendly resource extraction, the South American left is in dire need of ideological renovation. But, where is the likely inspiration to come from? You could not pick a more unlikely candidate than Colombia, a key U.S. ally in the region. And yet, if recent polls are correct, the Green Party could be cruising toward electoral victory in the troubled Andean nation and is currently poised to capture the presidency.
Climate change devastating lizards worldwide: 20 percent estimated to face extinction

(05/13/2010) Lizards have evolved a variety of methods to escape predators: some will drop their tail if caught, many have coloring and patterning that blends in with their environment, a few have the ability to change their colors as their background changes, while a lot of them depend on bursts of speed to skitter away, but how does a lizard escape climate change? According to a new study in Science they don't. The study finds that lizards are suffering local extinctions worldwide due exclusively to warmer temperatures. The researchers conclude that climate change could push 20 percent of the world's lizards to extinction within 70 years.
Wildlife death toll from BP oil spill likely includes dolphins

(05/13/2010) The oil spill in the Gulf of Mexico is taking its toll on the region's wildlife: brown pelicans, sea turtles, several species of fish, and now dolphins have been found dead. The National Marine Fisheries Service reported today finding six dead dolphins in Louisiana, Mississippi, and Alabama since May 2nd. Officials are saying the deaths could be related to the oil spill or may be due to natural deaths from calving. They are currently testing tissue samples to determine if oil pollution was a cause of death. Dolphins have been observed swimming in oil-stained waters off of Louisiana.
A nation of tragedies: the unseen elephant wars of Chad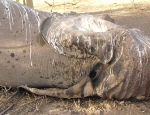 (05/12/2010) Stephanie Vergniault, head of SOS Elephants in Chad, says she has seen more beheaded corpses of elephants in her life than living animals. In the central African nation, against the backdrop of a vast human tragedy—poverty, hunger, violence, and hundreds of thousands of refugees—elephants are quietly vanishing at an astounding rate. One-by-one they fall to well-organized, well-funded, and heavily-armed poaching militias. Soon Stephanie Vergniault believes there may be no elephants left. A lawyer, screenwriter, and conservationist, Vergniault is a true Renaissance-woman. She first came to Chad to work with the government on electoral assistance, but in 2009 after seeing the dire situation of the nation's elephants she created SOS Elephants, an organization determined to save these animals from local extinction.
Updated: East Africa's lions falling to poison

(05/11/2010) Eight lions have been poisoned to death in a month in Kenya, according to conservation organization WildlifeDirect. Locals, frustrated by lions killing their livestock, have taken to poisoning the great cats using a common pesticide in Kenya called carbofuran, known commercially as Furadan.
Poachers kill world's rarest rhino in Vietnam

(05/11/2010) Poachers have killed a Javan rhino in Vietnam for its horn according to the World Wildlife Fund (WWF). With only an estimated 60 individuals left the Javan rhino is the world's rarest and classified by the IUCN Red List as Critically Endangered. The rhino was found dead from a gunshot wound and its horn cut off in Cat Tien National Park in Vietnam.
Talking the Amazon rainforest with Avatar's James Cameron

(05/11/2010) Recently, I got an invitation to attend an interesting panel dealing with indigenous issues on Earth Day. The talk, held at the Paley Center for Media in midtown Manhattan, would host a number of Native Americans but also James Cameron, creator of the blockbuster movie Avatar as well as other hits such as Terminator and Titantic. What, you might ask, was a Hollywood director doing at such an event? If you've seen Cameron's movie you know that it deals with a fictional tribe of humanoid creatures called the Na'vi who inhabit the rainforest world of Pandora. In the film, the Na'vi must fight to preserve the forest from a mineral corporation backed up by the U.S. military. Avatar, a true technological feat, brought the Pandora rainforest to movie-going audiences in 3-D. Though Avatar doesn't attempt to teach anything to the audience per se, it does convey a sense of moral outrage.
Japan suggests a 'Biodiversity Decade'

(05/10/2010) Japan, the host nation for the Nagoya Biodiversity Summit in October, has suggested adding a few more years to the UN's awareness-raising efforts on the biodiversity crisis. Instead of having the International Year of Biodiversity conclude after this December, Japan says it will propose making 2010-2019 the International Decade of Biodiversity.
Collapsing biodiversity is a 'wake-up call for humanity'

(05/10/2010) A joint report released today by the Convention on Biological Diversity (CBD) and the UN Environment Program (UNEP) finds that our natural support systems are on the verge of collapsing unless radical changes are made to preserve the world's biodiversity. Executive Secretary of the Convention on Biological Diversity, Ahmed Djoghlaf, called the bleak report "a wake-up call for humanity."
Cameroon agrees to cut illegal wood out of its supply chain

(05/10/2010) One of Africa's largest exporters of tropical hardwoods, Cameroon, has announced today a trade agreement with the European Union (EU) to rid all illegal wood from its supply chain to the EU and worldwide. Cameroon signed a legally-binding Voluntary Partnership Agreement (VPA) that will cover all wood products produced in Cameroon.
Taking back the rainforest: Indians in Colombia govern 100,000 square miles of territory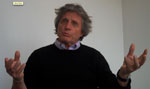 (05/10/2010) Indigenous groups in the Colombian Amazon have long suffered deprivations at the hands of outsiders. First came the diseases brought by the European Conquest, then came abuses under colonial rule. In modern times, some Amazonian communities were virtually enslaved by the debt-bondage system run by rubber traders: Indians could work their entire lives without ever escaping the cycle of debt. Later, periodic invasions by gold miners, oil companies, colonists, and illegal coca-growers took a heavy toll on remaining indigenous populations. Without title to their land, organization, or representation, indigenous Colombians in the Amazon seemed destined to be exploited and abused. But new hope would emerge in the 1980s, thanks partly to the efforts of Martin von Hildebrand, an ethnologist who would help indigenous Colombians eventually win control over 260,000 square kilometers (100,000 square miles) of Amazon rainforest—an area larger than the United Kingdom.
Protected areas vital for saving elephants, chimps, and gorillas in the Congo

(05/10/2010) In a landscape-wide study in the Congo, the Wildlife Conservation Society (WCS) found that core protected areas and strong anti-poaching efforts are necessary to maintain viable populations of forest elephants, western lowland gorillas, and chimpanzees—all of which are threatened with extinction.
Brazil launches major push for sustainable palm oil in the Amazon
(05/07/2010) Brazilian President Lula da Silva on Thursday laid out plans to expand palm oil production in the Amazon while minimizing risk to Earth's largest rainforest. The plan, called the Program for Sustainable Production of Palm Oil (O Programa de Produção Sustentável de Óleo de Palma), will provide $60 million to promote cultivation of oil palm in abandoned and degraded agricultural areas, including long-ago deforested lands used for sugar cane and pasture. Brazilian officials claim up to 50 million hectares of such land exist in the country.
255 scientists: 'deeply disturbed' by 'political assaults on scientists'

(05/06/2010) Signed by 255 members of the National Academy of Science, a new letter in the journal Science expresses that researchers are "deeply disturbed" by the rancor toward them from some in media and politics. Furthermore the letter outlines, once again, that the science of climate change is based on "compelling, comprehensive, and consistent objective evidence that humans are changing the climate in ways that threaten our societies and the ecosystems on which we depend."
Anatomy of an Oil Disaster: Heckuva Job, Kenny!

(05/06/2010) Who is responsible for the great environmental disaster arising from the oil spill in the Gulf of Mexico? As the country reels from the sheer magnitude of the accident, the media has rightly pointed the finger at BP. Yet, not nearly enough attention has been paid to the role of Ken Salazar and his derelict Department of Interior, a government entity which, in theory, regulates offshore oil drilling.
The good old days: 17 times easier to catch fish in 1889

(05/05/2010) It is widely recognized that fish populations have dropped drastically over the past century, but a new study in Nature Communications shows the decline may be worse than expected. Research from the University of York and the Marine Conservation Society has discovered that it was 17 times easier in the UK to catch fish in 1889—when ships were powered by sail—than it is today using high-powered motor boats with technological advances.
Five minutes of exercising in nature improves mental health

(05/05/2010) Recent studies in psychology have shown that spending time or exercising in natural settings—even urban parks and gardens—have benefits for one's mental health and sense of wellbeing. But a new study in the journal Environmental Science & Technology pushes our understanding of the link between nature and health even further, finding that only five minutes of exercising in a 'green space' will provide one with both mental and physical benefits.
Activists lock themselves in Cargill headquarters as new report alleges illegal deforestation

(05/05/2010) Following a damning report from the Rainforest Action Network (RAN) alleging illegal clearing of rainforest in Indonesia by agriculture-giant Cargill, activists have infiltrated Cargill headquarters in Wayzata, Minnesota and refuse to come out until the CEO agrees to meet with them. According to local reports, five activists are locked inside a staircase, while others are protesting outside the building.
Banning Tiger Tourism in India: a perspective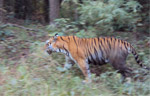 (05/05/2010) A debate rages in India over a proposal to ban tiger tourism in India. Proponents of the ban say tiger tourism is intrusive and disturbs tigers and wildlife in tiger reserves. Opponents say that among all the threats to the tiger, tourism is the least potent and raises awareness. Shubhobroto Ghosh of TRAFFIC India weighs in on the issue after seeing his first wild tiger in the flesh.
Forest philanthropy: hit or miss?

(05/04/2010) If your organization receives grants from trusts and foundations, chances are you'll be asked to prove the money is spent effectively. Grant evaluation forms are crisscrossed with language on outputs, outcomes and impacts. But who is asking the philanthropists how effectively they give money away in the first place? Although environmental causes attract only a tiny percentage of overall philanthropic spend, individual grant-making foundations invest substantial sums in rainforest protection.
Who's to blame for the oil spill?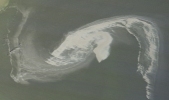 (05/04/2010) America, we deserve the oil spill now threatening the beautiful coast of Louisiana. This disaster is not natural, like the earthquake that devastated Haiti or tsunami that swept Southeast Asia in 2006; this disaster is man-made, American-made in fact, pure and simple. So, while in the upcoming weeks and months—if things go poorly—we may decry the oil-drenched wildlife, the economic loss for the region, the spoiled beeches, the wrecked ecosystems, the massive disaster that could take decades if not longer to recover from, we, as Americans, cannot think smugly that we are somehow innocent of what has happened. You play with fire: you will get burned. You drill for oil 1,500 meters below the surface of the ocean, you open up oil holes across the surface of your supposedly-beloved landscape, sooner or later there will be a spill, and sometimes that spill will be catastrophic.
How an agricultural revolution could save the world's biodiversity, an interview with Ivette Perfecto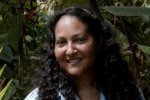 (05/04/2010) Most people who are trying to change the world stick to one area, for example they might either work to preserve biodiversity in rainforests or do social justice with poor farmers. But Dr. Ivette Perfecto was never satisfied with having to choose between helping people or preserving nature. Professor of Ecology and Natural Resources at the University of Michigan and co-author of the recent book Nature's Matrix: The Link between Agriculture, Conservation and Food Sovereignty, Perfecto has, as she says, "combined her passions" to understand how agriculture can benefit both farmers and biodiversity—if done right.
BP's Oily Political Connections: from the Bush to Obama Era

(05/04/2010) Judging from the oily history of the last ten years, reining in BP could prove politically daunting. A company with incredible economic might, BP has enjoyed privileged access to the inner rungs of Washington power. Only by ridding the political system of insider money can we hope to avert future oil disasters like the devastating spill which hit the Gulf of Mexico last week.
US emissions from coal could be stopped in 20 years

(05/03/2010) A new study in Environmental Science and Technology (ES&T) concludes that the US could stop all emissions from coal-fired plants within 20 years time using only existing technologies and some that will be ready within the next decade. Such an accomplishment would go a long way toward lowering the US's carbon emissions and mitigating the impact of climate change, according to the researchers.
Gulf oil spill could impact non-coastal songbirds

(05/03/2010) Even though they don't stop over in the Gulf of Mexico, many migrating songbirds could be impacted by the catastrophic oil spill, warns the American Bird Conservancy (ABC). The threats to marine and coastal birds have been well-outlined during the past few days, however birds flying high above the spill could also be vulnerable.
Logging in Tongass rainforest would imperil rare species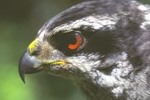 (05/03/2010) According to a letter from three past employees of the Alaska Division of Wildlife Conservation to Sean Parnell, the Governor of Alaska, a proposal to bill logging the Tongass temperate rainforest would threaten two endangered species. In fact, the letter warns that if the bill passes and the company in question, Sealaska, proceeds with logging it is likely the Alexander Archipelago wolf and the Queen Charlotte goshawk would be pushed under the protection of the US Endangered Species Act (ESA).
Human hair offers eco-friendly way to battle Gulf oil spill

(05/02/2010) An environmental group is organizing collection of human hair from salons and barber shops across the country as part of an effort to clean up the massive oil spill triggered by last month's deadly explosion of the Deepwater Horizon rig in the Gulf of Mexico.
Hair salons enlisted in eco-friendly approach to Gulf oil spill clean-up

(05/01/2010) An environmental group is organizing collection of human hair from salons and barber shops across the country in an effort to soak up oil spilled in the aftermath of last month's accident involving Deepwater Horizon rig, which has been leaking thousands of barrels of oil into the Gulf daily since a deadly explosion on April 20.
The Oily History of Offshore Operations: From Venezuela to the Gulf

(05/01/2010) Though undoubtedly shocking and disconcerting, the recent BP oil spill in the Gulf of Mexico is hardly the first incident of its kind in the region. Indeed, as I watched the footage of the ominous oil spill approaching the ecologically sensitive coast of Louisiana, I was struck with a profound sense of déjà vu. Long ago, while researching my dissertation on the environmental history of the petroleum industry in Venezuela, I combed through archives and libraries in the U.S., Britain and South America to uncover the oil companies' sordid past. Starting in the 1920s, American and British subsidiaries of Standard Oil of New Jersey, Gulf and Royal Dutch Shell turned environmentally pristine Lake Maracaibo, which empties out into the Gulf of Venezuela and the Caribbean, into toxic sludge
Locals plead for Tongass rainforest to be spared from Native-owned logging corporation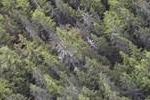 (04/29/2010) The Tongass temperate rainforest in Alaska is a record-holder: while the oldest and largest National Forest in the United States (spanning nearly 17 million acres), it is even more notably the world's largest temperate rainforest. Yet since the 1960s this unique ecosystem has suffered large-scale clearcutting through US government grants to logging corporations. While the clearcutting has slowed to a trickle since its heyday, a new bill put forward by Senator Lisa Murkowski (Rep.) gives 85,000 acres to Native-owned corporation Sealaska, raising hackles among environmentalists and locals who are dependent on the forests for resources and tourism.
Despite promises, world governments failing to save biodiversity

(04/29/2010) In 2002 world leaders committed to reducing the global rate of biodiversity loss within eight years time: 2010. While many have noted that world governments have largely failed on their promises, a new study in Science looks at the situation empirically and agrees that their has been no significant reduction in biodiversity loss and, at the same time, pressures on the world's species have risen, not fallen.
U.S. approves first offshore wind farm

(04/28/2010) The Obama Administration has approved the nation's first offshore wind farm after more than eight years of legal challenges, reports the Associated Press.
Video: Madagascar could become "Haiti-like"

(04/28/2010) Niall O'Connor from the World Wildlife Fund warns in a Carte Blanche production that if the ecological destruction of Madagascar continues, the poor island country could become "Haiti-like", where he says, "most of the biodiversity, most of the forests are gone".
Farming snails to save the world's rarest gorillas

(04/28/2010) In a place of poverty and hunger, how do you save a species on the edge of extinction? A difficult question that conservationists have long-been working to tackle, the Wildlife Conservation Society (WCS) has come up with a new plan to protect the world's most endangered gorilla, the Cross River gorilla, from poachers by providing locals with an alternate and better income from farming snails.
A day to celebrate (and save) the world's amphibians: the 2nd Annual Save the Frogs Day

(04/28/2010) Friday, April 30th is for the frogs: educational programs, conservation walks with experts, frog leaping races, and the world's first protest to save frogs are all planned for the world's 2nd Annual Save the Frogs Day. Organized by the non-profit SAVE THE FROGS!, events are so far planned in 15 countries on every continent besides Antarctica—fittingly the only continent that lacks amphibians.
Photo: monster worm is less than a monster

(04/28/2010) Some places have Loch Ness and Bigfoot, but the Palouse prairie of the western United States has the giant Palouse earthworm. Reported to stretch 3 feet long, spit, and—even more strangely—smell like lilies, the earthworm has become apart of the region's folklore and has only been seen a few times since the 1980s leading to concerns that it was gravely endangered and maybe even extinct.
Photo: Fire-headed dragon discovered in Southeast Asia

(04/27/2010) Just weeks after scientists announced the discovery of a new monitor lizard in the Philippines, researchers have uncovered another unknown monitor inhabiting Southeast Asia. Described in Zootaxa, the new torch monitor (Varanus obor) is found only on the tiny island of Sanana, in the western Moluccan islands of Indonesia.
Food crisis in Niger occurring "out of the public eye"

(04/26/2010) The West African nation of Niger is facing an increasingly alarming food crisis as the UN announced it would double the number of people it was feeding today despite continuing budget shortfalls in its World Food Program (WFP). Failing rains have caused crop yields in Niger to decline, while food prices are rising and livestock prices falling. Officials say these trends have created a perfect-storm for a crisis in Niger, which according to Amadou Sayo from CARE International, is occurring "out of the public eye."
150,000 turn out for climate rally in Washington DC

(04/26/2010) A rally in support of strong action on climate change drew some 150,000 people to the National Mall in Washington DC according to organizers. The rally—which also celebrated the 40th Anniversary of Earth Day—alternated its program with music and speakers.
United States has higher percentage of forest loss than Brazil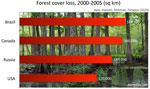 (04/26/2010) Forests continue to decline worldwide, according to a new study in the Proceedings of the National Academy of Science (PNAS). Employing satellite imagery researchers found that over a million square kilometers of forest were lost around the world between 2000 and 2005. This represents a 3.1 percent loss of total forest as estimated from 2000. Yet the study reveals some surprises: including the fact that from 2000 to 2005 both the United States and Canada had higher percentages of forest loss than even Brazil.




Page 1 | Page 2 | Page 3 | Page 4 | Page 5 | Page 6 | Page 7 | Page 8 | Page 9 | Page 10 | Page 11 | Page 12 | Page 13 | Page 14 | Page 15 | Page 16 | Page 17 | Page 18 | Page 19 | Page 20 | Page 21 | Page 22 | Page 23 | Page 24 | Page 25 | Page 26 | Page 27 | Page 28 | Page 29 | Page 30 | Page 31 | Page 32 | Page 33 | Page 34 | Page 35 | Page 36 | Page 37 | Page 38 | Page 39 | Page 40 | Page 41 | Page 42 | Page 43 | Page 44 | Page 45 | Page 46 | Page 47 | Page 48 | Page 49 | Page 50 | Page 51 | Page 52 | Page 53 | Page 54 | Page 55 | Page 56 | Page 57 | Page 58 | Page 59 | Page 60 | Page 61 | Page 62 | Page 63 | Page 64 | Page 65 | Page 66 | Page 67 | Page 68 | Page 69 | Page 70 | Page 71 | Page 72 | Page 73 | Page 74 | Page 75 | Page 76 | Page 77 | Page 78 | Page 79 | Page 80 | Page 81 | Page 82 | Page 83 | Page 84 | Page 85 | Page 86 | Page 87 | Page 88 | Page 89 | Page 90 | Page 91 | Page 92 | Page 93 | Page 94 | Page 95 | Page 96 | Page 97 | Page 98 | Page 99 | Page 100 | Page 101 | Page 102 | Page 103 | Page 104 | Page 105 | Page 106 | Page 107 | Page 108 | Page 109 | Page 110 | Page 111 | Page 112 | Page 113 | Page 114 | Page 115 | Page 116 | Page 117 | Page 118 | Page 119 | Page 120 | Page 121 | Page 122 | Page 123 | Page 124 | Page 125 | Page 126 | Page 127 | Page 128 | Page 129 | Page 130 | Page 131 | Page 132 | Page 133 | Page 134 | Page 135 | Page 136 | Page 137 | Page 138 | Page 139 | Page 140 | Page 141 | Page 142 | Page 143 | Page 144 | Page 145 | Page 146 | Page 147 | Page 148 | Page 149 | Page 150 | Page 151 | Page 152 | Page 153 | Page 154 | Page 155 | Page 156 | Page 157 | Page 158 | Page 159 | Page 160 | Page 161 | Page 162 | Page 163 | Page 164 | Page 165 | Page 166 | Page 167 | Page 168 | Page 169 | Page 170 | Page 171 | Page 172 | Page 173 | Page 174 | Page 175 | Page 176 | Page 177 | Page 178 | Page 179 | Page 180 | Page 181 | Page 182 | Page 183 | Page 184 | Page 185 | Page 186 | Page 187 | Page 188 | Page 189 | Page 190 | Page 191 | Page 192 | Page 193 | Page 194 | Page 195 | Page 196 | Page 197 | Page 198 | Page 199 | Page 200 | Page 201 | Page 202 | Page 203 | Page 204 | Page 205 | Page 206 | Page 207 | Page 208 | Page 209