News articles on green

---
Mongabay.com news articles on green in blog format. Updated regularly.






Guyana: where's the money pledged for saving rainforests?

(12/09/2010) Funds ostensibly set aside to reward tropical countries for protecting their rainforests are being held up, threatening to exhaust the political capital needed to advance the proposed reducing emissions from deforestation and degradation (REDD) mechanism before it even gets off the ground, warned the president of Guyana during a lively panel organized by Avoided Deforestation Partners on the sidelines of UN climate talks in Cancun, Mexico.
Sulawesi groups recognized for efforts to save endangered wildlife, forests

(12/08/2010) Two groups working with local communities to conserve forests in Sulawesi have won mongabay.com's 2010 Conservation Award. The Alliance for Tompotika Conservation (AlTo), which works in Central Sulawesi, and the Nantu Forest Conservation Program, which operates in North Sulawesi, were recognized for their efforts to protect endangered forests on the Indonesian island, which is known for its high levels of endemic species.
Mountain gorilla population up by 100 individuals

(12/07/2010) Conservation appears to be working for the Critically Endangered mountain gorilla (Gorilla beringei beringei) in the Virunga massif region, as a new census shows an additional 100 individuals from the last census in 2003, an increase of over a quarter. The Virunga massif is a region in three nations—Rwanda, the Democratic Republic of Congo, and Uganda—and covering three protected area.
Extinct giant stork towered over 'hobbits' on Flores

(12/07/2010) Scientists have discovered an extinct massive stork, standing nearly 6 feet tall (1.8 meter) and weighing 35 pounds (15 kilograms), which would have shared the island of Flores with the 'hobbits'—dwarf hominin species known as Homo floresiensis—reports the BBC. According to the researchers the meat-eating stork was big enough to prey on young Homo floresiensis, and stood about 2 and a half feet (0.8 meters) above adult hobbits.
Can RED Hot California Heat Up A Sedated Cancun?
(12/07/2010) In his concession speech after the 2010 mid-term elections, President Obama said that prospects for meaningful U.S. climate change legislation are doubtful and will be for years. With the US and the international community unable to take even modest steps to combat global warming, the State of California has stepped up in a big, big way. Despite record unemployment rates, deficits and unemployment, California voters trounced a measure that would have suspended AB 32, California's landmark climate change law. California's AB 32 cap and trade program will soon be the biggest market for compliance emission reductions outside of Europe. In the wreckage of the Copenhagen talks and the new political landscape in America, California is the most dynamic jurisdiction for climate change implementation.
Forgotten species: the plummeting cycad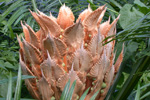 (12/06/2010) I have a declarative statement to make: cycads are mind-blowing. You may ask, what is a cycad? And your questions wouldn't be a silly one. I doubt Animal Planet will ever replace its Shark Week with Cycad Week (perhaps the fact that it's 'animal' planet and not 'plant' planet gave that away); nor do I expect school children to run to see a cycad first thing when they arrive at the zoo, rushing past the polar bear and the chimpanzee; nor do I await a new children's book about a lonely little anthropomorphized cycad just looking for a friend. In the world of species-popularity, the cycad ranks pretty low. For one thing, it's a plant. For another thing, it doesn't produce lovely flowers. And for a final fact, it looks so much like a palm tree that most people probably wouldn't know it wasn't. Still, I declare the cycad to be mind-blowing.
Saving the maleo, a geothermal nesting bird, in Sulawesi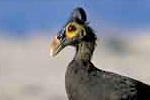 (12/06/2010) More species are threatened with extinction in Indonesia than any other country on Earth. If we are to save them, it will take more protected areas, radical shifts in deforestation, and better anti-poaching efforts, but in many cases it will also take species-specific conservation efforts that work directly with local people. The Alliance for Tompotika Conservation (AlTo) is a model organization for this method, founder Marcy Summers describes it as 'very small, community-based, and efficient, with very low overhead.' By focusing on the wonderfully bizarre maleo, a ground-dwelling bird on the island of Sulawesi, the organization has succeeded in protecting a vital nesting area while initiating a moratorium on the egg-harvesting, which once devastated the species.
Saving Sulawesi's 'pig-deer', the babirusa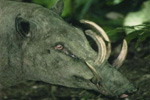 (12/06/2010) The babirusa of Sulawesi may be one of the world's oddest looking—and acting—mammals. Literally meaning 'pig-deer' the babirusa, which includes four species, belongs to its own genus 'Babyrousa' in the pig family. Males are especially unique, sporting four tusks, two of which appear to come right out of the animal's snout. To make it to the top of the babirusa hierarchy, males will combat each other in an activity dubbed 'boxing' where they will rear up on their hind legs and club at each other. Despite their many oddities, the babriusa were not formally studied until the late 1980s when Dr. Lynn Clayton spent four years in Sulawesi's forest observing them.
World has run out of fishing grounds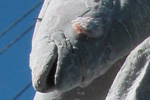 (12/06/2010) The world's oceans can no longer accommodate fisheries expansion, confirms a study conducted by joint effort between the University of British Columbia and the National Geographic Society. The study is the first of its kind to analyze the geographic expansion of global fisheries. Published in the journal PLoS ONE, the study lends additional credence to reports that current fishing practices are unsustainable. Researchers holistically determined the ecological footprint of commercial fisheries by looking at primary production—the tiny organisms that make up the bottom of the food chain—and calculating the amount necessary to support current fishing yields around the world from 1950 to 2005. The study finds that the amount of primary production required to maintain commercial fishing at current levels far exceeds that which exists.
US most vulnerable to climate change among world's wealthy nations

(12/06/2010) While the US has done little to mitigate climate change, a new report by humanitarian research organization DARA and the Climate Vulnerable Forum states that of all industrialized nations the US will face the most harm from a warming world. Together with Spain, the US's vulnerability to climate change has been listed as High by the newly released Climate Vulnerability Monitor.
Climate change to take the lives of 5 million by 2020, mostly children

(12/06/2010) A new report by humanitarian research organization DARA and the Climate Vulnerable Forum finds that if nations continue to fail at lowering greenhouse gas emissions, five million people—mostly children—are likely to die from climate change impacts over the next 10 years. The report, called the Climate Vulnerability Monitor, predicts, in addition, that by 2030, one million people every year will perish from climate change impacts. The dire predictions come as nations struggle at a UN Climate Summit in Mexico this week to come up with a coordinated response to climate change, although an agreement is not expected this year.
Amazon tribe establishes first indigenous forest carbon fund

(12/04/2010) A half-century ago, Brazil's Suruí people knew little of the world beyond their cluster of villages – and nothing of the European settlers who dominated their continent. By 2006, that world beyond had engulfed them – a fact their young chief, Almir Narayamoga Suruí, saw all too clearly the first time he logged onto Google Earth.
Google lends its massive computing cloud in fight against deforestation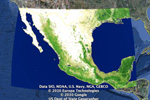 (12/03/2010) Google officially launched Earth Engine, a technology platform that enables scientists using the search giant's massive computing infrastructure to monitor and measure environmental changes. A group of scientific partners is already using the Earth Engine to track deforestation; map vegetation, biodiversity and water resources; and analyze fire patterns, but Google will open the platform to scientists around the world.
2,700 sq km of Brazil's most endangered rainforest destroyed in 8 years

(12/03/2010) 270,000 hectares of the Mata Atlântica, Brazil's most threatened ecosystem, was cleared between 2002 and 2008, reports a new assessment by the Brazilian Institute of Environment and Natural Resources (IBAMA). Less than 8 percent of the Atlantic forest—famed for its biodiversity—remains.
'These are the facts': 2010 to be among top three hottest years

(12/02/2010) Despite La Nina arriving at the end of the year—which bring cooler than average conditions—and bitter cold showing up recently in the Northern Hemisphere due to the North Atlantic Oscillation (NAO), 2010 was smoldering enough worldwide that it will very likely be among the top three hottest years since record-keeping began 160 years ago, reports the World Meteorological Organization (WMO) today.
Breaking all of life's rules: scientists discover bacteria that can survive on arsenic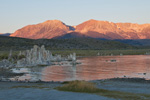 (12/02/2010) While for days rumors have circulated around the Internet that NASA had discovered alien life, the truth may be even less expected. Instead of aliens, NASA-funded researchers have discovered a microorganism on Earth that breaks all the rules of life: in Mono Lake in California scientists found a bacterium that can survive wholly on arsenic. The microorganism is capable of replacing phosphate, one of the essential blocks of all known life, with the toxic chemical arsenic according to new researched published in Science. Uncovered by lead author and NASA-funded scientist, Felicia Wolf-Simon, along with astrobiolgist colleagues at Arizona State University, the discovery is thought to have widespread implications on how life may survive on other planets.
Rainforest protection should focus on boosting resilience to climate change

(12/02/2010) Efforts to protect tropical forests under the proposed reducing emissions from deforestation and degradation (REDD) program should focus on conserving large-scale moisture gradients and areas that provide connectivity between major ecozones in order to reduce the impacts of climate change on ecosystem function and the compounding effects of deforestation, argue scientists writing in the journal Nature.
Thousands pledge to boycott restaurants serving bluefin tuna

(12/01/2010) So far over 14,000 people have pledged to boycott eating bluefin tuna or visiting any restaurant that serves the imperiled species. The boycott, begun by US-conservation organization Center for Biological Diversity (CBD), is striving to raise awareness about a species that many scientists say is being fished to the brink of extinction.
'Environmental and social aggression': oil exploration threatens award-winning marine protected area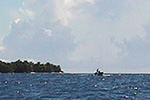 (12/01/2010) The Seaflower Marine Protected Area (MPA), which recently won top honors at the Convention on Biological Diversity (CBD) in Japan, is now under threat by planned oil exploration in the region, according to the Providence Foundation which is devoted to protecting the area. Proposed blocs for exploration by the Colombian government lie in the North Cays adjacent to the park, and perhaps even inside MPA boundaries. Spreading over 65,000 square kilometers (6.5 million hectares), Seaflower MPA lies within the Colombian Caribbean department known as the Archipelago of San Andres, Old Providence and Santa Catalina. This richly diverse Archipelago is home to a known 57 coral species, over 400 fish, and some 150 birds, as well as the ethnic and cultural minority: the Raizal people. The prospect of massive infrastructure or, even worse, oil spills in the area could devastate the park and locals' livelihoods.
NASA images reveal disappearing mangroves worldwide

(12/01/2010) In August, NASA and the US Geological Survey released the first-ever satellite analysis of the world's mangrove ecosystems. What they found was dire: mangroves covered 12.3% less area than previously estimated. Now, NASA has released images of the world's mangrove ecosystems (see below), which currently cover 137,760 square kilometers. Yet this number keeps shrinking: mangroves are vanishing rapidly due to rising sea levels, deforestation for coastal developments, agriculture and aquaculture.
Brazil's Amazon deforestation rate falls to lowest on record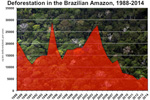 (12/01/2010) Deforestation in the Brazilian Amazon fell to the lowest rate on record, putting Brazil well on track to meet its targets for reducing rainforest destruction. Analysis of satellite imagery by Brazil's National Institute for Space Research (INPE) shows that 6,450 square kilometers of rainforest were cleared in the Amazon in the 12 months ended July 31, 2010, a 14 percent drop from the year earlier period.
Study: REDD could save species from extinction, if well-funded

(12/01/2010) The burgeoning global program REDD+ (Reduced Emissions from Deforestation and Forest Degradation) could do more than mitigate climate change, according to a new study in Conservation Letters by scientists with Conservation International (CI). Analyzing a sample of 2,500 forest animals, including mammals, birds and amphibians, researchers found that REDD+ could reduce the rate of extinction among these species by 46-82% over five years. The wide range in the study's findings depends on the amount of funds devoted to REDD+: more funds means greater forest preservation and, thereby, less extinction.
Logging concession could extinguish endangered Sumatran elephant population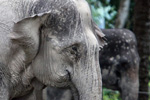 (11/30/2010) Local conservationists are urging the Indonesian government to halt the destruction of a 42,000 hectare forest in the renowned Bukit Tigapuluh Forest Landscape for a pulpwood plantation. According to researchers, the forest concession—owned by PT Lestari Asri Jaya, a subsidiary of Barito Pacific Group—contains the last population of Sumatran elephants (Elephas maximus sumatranus) in the Bukit Tigapuluh and approximately 5% of the island's total population. In a letter being sent to the Ministry of Forests, conservationists write that the destruction of the forest "would immediately lead to local extinction of elephants in Bukit Tigapuluh". They argue that given its ecological importance, the PT Lestari Asri Jaya forest concession should be placed under permanent protection.
Climate change linked to 21,000 deaths in nine months

(11/30/2010) Extreme weather events linked to climate change has caused the deaths of 21,000 people worldwide in the first nine months of 2010, according to Oxfam. This is already twice the casualties of 2009. In a new report More than ever: climate talks that work for those that need them most, the organization outlines the casualties of such weather-related disasters, for example devastating floods in Pakistan which killed 2,000 people and affected more than 20 million.
Consumer goods industry announces goal of zero deforestation in Cancun

(11/30/2010) While governments continue to stall on action to cut greenhouse gas emissions worldwide, global corporations are promising big changes to tackle their responsibilities. The Board of Consumer Goods Forum (BCGF) has approved a resolution to achieve net zero deforestation by 2020 in products such as palm oil, soy, beef, and paper. Announced yesterday at the UN Climate Summit in Cancun, the BCGF has stated the goal will be met both by individual actions within companies and collective action, including partnerships with NGOs, development banks, and governments. With such giants as Walmart, Unilever, Carrefour, and General Mills, BCGF is made up of four hundred global consumer goods manufacturers and retailers totaling over $2.8 trillion in revenue.
Pulp plantations destroying Sumatra's rainforests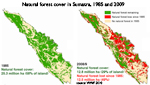 (11/30/2010) Indonesia's push to become the world's largest supplier of palm oil and a major pulp and paper exporter has taken a heavy toll on the rainforests and peatlands of Sumatra, reveals a new assessment of the island's forest cover by WWF. The assessment, based on analysis of satellite imagery, shows Sumatra has lost nearly half of its natural forest cover since 1985. The island's forests were cleared and converted at a rate of 542,000 hectares, or 2.1 percent, per year. More than 80 percent of forest loss occurred in lowland areas, where the most biodiverse and carbon-dense ecosystems are found.
Slight rise in mangrove forests in Eastern India

(11/29/2010) While mangrove forests are vanishing around the world, the Indian Ministry of Environment and Forests is reporting a slight uptick of mangrove forests along the nation's eastern coast. According to a report, mangroves expanded from 4,581 square kilometers in 2005 to 4,639 square kilometers in 2007, an increase of 58 square kilometers.
Earth could see 4 degrees Celsius warming in less than a lifetime

(11/29/2010) By the time children born this year reach 50 years old, the Earth could be 4 degrees Celsius warmer (7.2 degrees Fahrenheit) warns a new study as governments meet in Cancun for this year's UN climate summit, which is not expected to produce an agreement. Last year governments pledged in the non-binding Copenhagen Accord to keep temperatures below a 2 degree Celsius rise, but a new study in Philosophical Transactions of the Royal Society A argues that even with current promises to cut emissions this is unlikely and, in a worst-case scenario, a rise of 4 degrees Celsius is possible by 2060.
Google Earth now features 3-D trees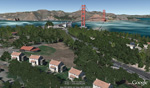 (11/29/2010) With world leaders meeting at climate talks in Cancun to discuss the future of forests, Google has added 3D trees to the latest version of Google Earth. Google has populated several major cities with more than 80 million virtual trees based on an automated process that identifies trees in satellite images. The realistic 3D representations are based on actual tree species found in urban areas. But Google has also extended realistic tree coverage to sites in some of the world's most biologically diverse forests.
Plantations on peatlands are huge source of carbon emissions

(11/29/2010) Converting peatlands for wood-pulp and oil palm plantations generates nearly 1,500 tons of carbon dioxide per hectare, making these ostensibly "green" sources of paper, vegetable oil and biofuels important drivers of climate change, reports new research published by scientists at the Center for International Forestry Research (CIFOR).
Island nations say climate treaty should be completed in 2011

(11/29/2010) The Alliance of Small Island States (AOSIS), making up 42-island and low-lying coastal nations, has told Reuters that a deadline should be set for the UN climate treaty to be completed by 2011. After a disappointing meeting in Copenhagen last year and the low expectations for the up-coming climate change conference in Cancun, the AOSIS says a hard deadline should be set for 2011.
Hairy enigma of the Serengeti photographed again

(11/29/2010) A mysterious—and extremely hairy—animal has been photographed again in the Serengeti. Robert Berntsen, a frequent traveler to East Africa, photographed the creature, almost certainly a gazelle, in Kenya's Masai Mara Reserve. It was earlier photographed by Paolo Torchio in the same reserve.
Environmentalists: fishing quota could be death sentence for bluefin tuna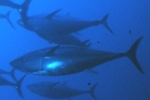 (11/28/2010) Once again, the International Commission for the Conservation of Atlantic Tuna (ICCAT) has flouted warnings from conservationists, evidence from scientists, and even recommendations from the European Commissioner Fisheries and Maritime Affairs in its most recent fishing quota for the Atlantic bluefin tuna. Meeting last week in Paris, ICCAT agreed to a 2011 fishing quota of 12,900 metric tons, 600 less than this year's quota. Yet, environmentalists from a wide-range of organizations have been warning for years that without a moratorium on bluefin fishing—or at least a drastic reduction in quotas—the species is at risk of extinction. ICCAT's own scientists say that the current quota gives the species a 70% chance of recovery.
Despite strong local opposition, Malaysia to push forward on second-hand coal plant in Borneo

(11/26/2010) Despite strong local opposition, a Malaysian utility company will resubmit a detailed environmental impact assessment (DEIA) for a coal plant in Sabah, on the island of Borneo, according to Green SURF, a coalition of Malaysian environmental groups. The plant—twice relocated due to opposition and environmental concerns—had earlier been rejected due to gross errors in the original DEIA.
Leading model undervalues true cost of reducing deforestation, says report

(11/25/2010) A widely used representation of greenhouse gas emissions abatement costs doesn't reflect the true costs of forest conservation, making the proposed reducing emissions from deforestation and degradation (REDD) mechanism seem cheaper than it actually is, argues a new report from the Rainforest Foundation UK.
Indonesia's forest protection plan at risk, says report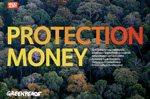 (11/25/2010) Industrial interests are threatening to undermine Norway's billion dollar partnership with Indonesia, potentially turning the forest conservation deal into a scheme that subsidizes conversion of rainforests and peatlands for oil palm and pulp and paper plantations, logging concessions, and energy production, claims a new report from Greenpeace.
Ad warning of mass extinction appears in Times Square

(11/24/2010) An advertisement warning holiday pedestrians about mass extinction—and asking for their help—first appeared in Times Square this week. The ad which flashes on CBS's Super LED Screen between 7th and 8th avenues was created by US conservation organization, the Center for Biological Diversity.
Good stewards of forests at home outsource deforestation abroad

(11/24/2010) As more nations adopt better laws and policies to save and restore forests at home, they may, in fact, be outsourcing deforestation to other parts of the world, according to a new study in the Proceedings of the National Academy of Sciences (PNAS). Looking at six developing nations where forests are recovering—instead of receding—the study found only one of them did not outsource deforestation to meet local demand for wood-products and food, a process known as 'leakage'.
Tiger summit reaches bold agreement and raises $300 million

(11/24/2010) The summit to save the world's biggest cat, and one of the world's most popular animals, has agreed to a bold plan dubbed the Global Tiger Recovery Program. Meeting in St. Petersburg, 13 nations have set a goal to double the wild tiger's (Panthera tigris) population worldwide by 2022. Given that tiger numbers continue to decline in the wild, this goal is especially ambitious, some may even say impossible. However, organizations and nations are putting big funds on the table: around $300 million has already been pledged, including $1 million from actor, and passionate environmental activist, Leonardo Dicaprio.
Unprecedented tundra fire likely linked to climate change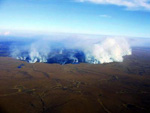 (11/23/2010) A thousand square kilometers of the Alaskan tundra burned in September 2007, a single fire that doubled the area burned in the region since 1950. However, a new study in the Journal of Geophysical Research finds that the fire was even more unprecedented than imagined: sediment cores found that it was the most destructive fire in the area for at least 5,000 years and maybe longer. "If such fires occur every 200 years or every 500 years, it's a natural event," University of Illinois plant biology professor Feng Sheng Hu explains in a press release. "But another possibility is that these are truly unprecedented events caused by, say, greenhouse warming."
Genetic analysis uncovers new parrot on the edge of extinction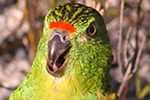 (11/23/2010) Down to just over 100 individuals, DNA analysis has revealed one of the world's most imperiled bird species: the western ground parrot Pezoporus flaviventris.. Genetic evidence collected from museums specimens, some well-over a century old, have led scientists to "cautiously suggest" that Australia's ground parrot be split into two distinct species—the eastern and the western—and not subspecies as they are currently considered. According to the study, the ground parrot species split apart some two million years ago, around the same time as the first members of the genus Homo evolved.




Page 1 | Page 2 | Page 3 | Page 4 | Page 5 | Page 6 | Page 7 | Page 8 | Page 9 | Page 10 | Page 11 | Page 12 | Page 13 | Page 14 | Page 15 | Page 16 | Page 17 | Page 18 | Page 19 | Page 20 | Page 21 | Page 22 | Page 23 | Page 24 | Page 25 | Page 26 | Page 27 | Page 28 | Page 29 | Page 30 | Page 31 | Page 32 | Page 33 | Page 34 | Page 35 | Page 36 | Page 37 | Page 38 | Page 39 | Page 40 | Page 41 | Page 42 | Page 43 | Page 44 | Page 45 | Page 46 | Page 47 | Page 48 | Page 49 | Page 50 | Page 51 | Page 52 | Page 53 | Page 54 | Page 55 | Page 56 | Page 57 | Page 58 | Page 59 | Page 60 | Page 61 | Page 62 | Page 63 | Page 64 | Page 65 | Page 66 | Page 67 | Page 68 | Page 69 | Page 70 | Page 71 | Page 72 | Page 73 | Page 74 | Page 75 | Page 76 | Page 77 | Page 78 | Page 79 | Page 80 | Page 81 | Page 82 | Page 83 | Page 84 | Page 85 | Page 86 | Page 87 | Page 88 | Page 89 | Page 90 | Page 91 | Page 92 | Page 93 | Page 94 | Page 95 | Page 96 | Page 97 | Page 98 | Page 99 | Page 100 | Page 101 | Page 102 | Page 103 | Page 104 | Page 105 | Page 106 | Page 107 | Page 108 | Page 109 | Page 110 | Page 111 | Page 112 | Page 113 | Page 114 | Page 115 | Page 116 | Page 117 | Page 118 | Page 119 | Page 120 | Page 121 | Page 122 | Page 123 | Page 124 | Page 125 | Page 126 | Page 127 | Page 128 | Page 129 | Page 130 | Page 131 | Page 132 | Page 133 | Page 134 | Page 135 | Page 136 | Page 137 | Page 138 | Page 139 | Page 140 | Page 141 | Page 142 | Page 143 | Page 144 | Page 145 | Page 146 | Page 147 | Page 148 | Page 149 | Page 150 | Page 151 | Page 152 | Page 153 | Page 154 | Page 155 | Page 156 | Page 157 | Page 158 | Page 159 | Page 160 | Page 161 | Page 162 | Page 163 | Page 164 | Page 165 | Page 166 | Page 167 | Page 168 | Page 169 | Page 170 | Page 171 | Page 172 | Page 173 | Page 174 | Page 175 | Page 176 | Page 177 | Page 178 | Page 179 | Page 180 | Page 181 | Page 182 | Page 183 | Page 184 | Page 185 | Page 186 | Page 187 | Page 188 | Page 189 | Page 190 | Page 191 | Page 192 | Page 193 | Page 194 | Page 195 | Page 196 | Page 197 | Page 198 | Page 199 | Page 200 | Page 201 | Page 202 | Page 203 | Page 204 | Page 205 | Page 206 | Page 207 | Page 208 | Page 209 | Page 210 | Page 211 | Page 212 | Page 213 | Page 214