News articles on green

---
Mongabay.com news articles on green in blog format. Updated regularly.






Rapid growth of palm oil industry tramples indigenous peoples' rights, says report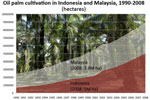 (08/30/2010) Rapid expansion of oil palm plantations across Southeast Asia have run roughshod over customary tenure systems, resulting in exploitation of local communities, conflict, and outright human rights abuses, reports a new assessment of the palm oil sector by the Forest Peoples Programme (FPP), an international indigenous rights group.
A slow comeback for the endangered Eurasian otter in France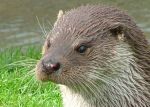 (08/29/2010) In the late 1970s, the fate of the Eurasian Otter (Lutra lutra) in France was very gloomy. By just looking at the otter's range map, one could see that most of the country was left with vast regions devoid of a species that was once found in every region. Estimations barely reached 1,500 otters left in the wild for the whole country. Today, 2,000 to 3,000 individuals are believed to room in creeks and rivers mostly in the Massif Central, the Atlantic side (Bretagne) and western area, in particular in the wetland of Poitevin. The upward trend in population size is good news and a step towards reconstituting sustainable populations, however, the overall population is still critically low. By contrast, in the early 1900s otters were quite abundant in France with over 50,000 wild animals.
Jump in fires in Brazil becomes Twitter sensation

(08/27/2010) The number of fires burning in Brazil more than doubled since last year, sparking a Twitter sensation, with more than 120,000 users tweeting messages with the hashtag '#chegadequeimadas' about the fires in a 48 hour window.
Norway urged to dump shares of other forest-destroying companies

(08/27/2010) Norway's Climate and Forests Initiative, which has set aside billions of dollars for efforts to reduce deforestation, should work with the country's Ministry of Finance to divest the Government Pension Fund from companies that destroy forests, says the Environmental Investigation Agency (EIA), an environmental group.
Cargill backtracks on sustainability push for palm oil, says activist group

(08/26/2010) Cargill has not suspended its relationship with a palm oil company recently exposed for misleading investors and buyers on its environmental transgressions, reports the Rainforest Action Network (RAN), an activist group campaigning against environmentally-damaging forms of palm oil production.
Photos: Asia's tiniest frog discovered living inside carnivorous plants in Borneo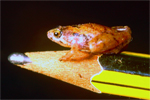 (08/25/2010) One of the world's smallest frogs has been discovered living inside carnivorous plants in Borneo, reports Conservation International, a conservation group that is jointly supporting a campaign with IUCN to search for some of the world's 'lost amphibians.' The species, described in Zootaxa by Indraneil Das and Alexander Haas of the Institute of Biodiversity and Environmental Conservation at the Universiti Malaysia Sarawak and Biozentrum Grindel und Zoologisches Museum of Hamburg, is named Microhyla nepenthicola after the plant in which is was found, Nepenthes ampullaria, a species of pitcher plant from Malaysian Borneo.
Allegations abound: are nepotism and corruption behind the Sabah coal plant?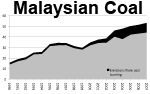 (08/25/2010) Allegations of government corruption and corporate kick-backs are swirling around a planned 300 MW Chinese coal plant in the Malaysian state of Sabah. While the plan to build the coal plant in Lahad Datu Bay has come up against strong and unrelenting grassroots opposition, the federal government continues to turn a deaf ear to opposition, arguing that the energy plant is necessary to power Sabah and stop blackouts. However, critics say the coal plant—which is to be built on the edge of the Coral Triangle and 20 kilometers from Tabin Wildlife Reserve—will damage fish stocks with chlorine and thermal discharges, upend the lives of locals dependent on fishing, and devastate eco-tourism in the region. In addition, the coal plant goes directly against Prime Minister Najib Tun Razak's agreement at Copenhagen to reduce the country's carbon emission intensity by 40 percent by 2020.
Indonesia's forest conservation plan may not sufficiently reduce emissions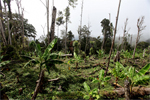 (08/25/2010) One third of Indonesia's greenhouse gas emissions from deforestation originate from areas not officially defined as 'forest' suggesting that efforts to reduce emissions from deforestation and degradation (REDD+) may fail unless they account for carbon across the country's entire landscape, warns a new report published by the World Agroforestry Centre (CGIAR). The policy brief finds that up to 600 million tons of Indonesia's carbon emissions 'occur outside institutionally defined forests' and are therefore not accounted for under the current national REDD+ policy, which, if implemented, would enable Indonesia to win compensation from industrialized countries for protecting its carbon-dense forests and peatlands as a climate change mechanism.
India blocks 'Avatar' mining project that threatened tribe

(08/24/2010) A controversial plan to construct a bauxite mine on indigenous lands in the Indian state of Orissa has been canceled by the country's environment ministry. The scheme had been opposed by a wide range of human rights and environmental groups, which likened the mine to India's Avatar for its potential damage. An earlier mine, run by the same company — Vedanta — caused pollution, adversely affected crops, and caused social upheaval.
$28 billion pledged by rich nations to fight climate change

(08/24/2010) $27.9 billion in "fast-start" funding has so far been pledged by industrialized countries to help developing countries mitigate and adapt to climate change, according to a new climate finance tracking tool released by the World Resources Institute (WRI). The tool aims to create transparency around climate change funds to ensure that rich countries follow through on their commitments and that the money is not wasted or "lost."
Norway divests from Malaysian logging company after rainforest destruction

(08/24/2010) The Norwegian Government's pension fund sold all its 16 million shares of Samling Global, a Malaysian timber company, after concluding the firm had committed 'serious transgessions' in logging outside of concession areas and destroying protected rainforests, reports the Bruno Manser Fund. The sale, worth a total of $1.2 million, represents about 0.3 percent of the company's outstanding shares based on today's closing market price in Hong Kong.
Saving Prairie Chickens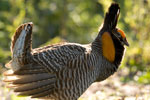 (08/24/2010) It's not so complicated, but it's much easier said than done. I'm referring to the restoration of a species to a habitat that has been transformed over time in the absence of keystone grazing species like bison which served essentially as landscape architects and grounds crew for expansive grassland habitat. In an effort to restore the endangered Attwater's prairie-chicken (Tympanuchus cupido attwateri) to the coastal prairie ecosystems of Texas and Louisiana, restoration biologists had to find such available and suitable habitat.
Massive oil plume discovered in the Gulf

(08/19/2010) Researchers at the Woods Hole Oceanographic Institution (WHOI) have detected a plume of hydrocarbons that is at least 22 miles long and more than 3,000 feet below the surface of the Gulf of Mexico, a result of the BP Deepwater Horizon oil spill, reports a study published in Science.
Satellites show mangrove forest loss even worse than estimated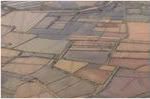 (08/19/2010) New satellite data shows that human actions are wiping out mangrove forests even faster than previous bleak estimates. Conducted by the US Geological Survey and NASA, the researchers found that mangroves comprise 12.3 percent less area than previously estimated. In total, satellites reveal that mangrove forests cover approximately 53,290 square miles (137,760 square kilometers). "Our assessment shows, for the first time, the exact extent and distribution of mangrove forests of the world at 30 meters spatial resolution, the highest resolution ever," said Dr Chandra Giri from USGS.
NASA image captures one of the warmest Julys on record

(08/19/2010) The NASA Goddard Institute for Space Studies (GISS) has found that the global average temperature of July 2010 was nearly 1 degree Fahrenheit (0.55 degrees Celsius) higher than average temperatures from July1951-1980. In fact, this July was tied for the warmest on record with July 2005 and 1998.
146 dams threaten Amazon basin

(08/19/2010) Although developers and government often tout dams as environmentally-friendly energy sources, this is not always the case. Dams impact river flows, changing ecosystems indefinitely; they may flood large areas forcing people and wildlife to move; and in the tropics they can also become massive source of greenhouse gases due to emissions of methane. Despite these concerns, the Amazon basin—the world's largest tropical rainforest—is being seen as prime development for hydropower projects. Currently five nations—Brazil, Bolivia, Colombia, Ecuador, and Peru—are planning over 146 big dams in the Amazon Basin. Some of these dams would flood pristine rainforests, others threaten indigenous people, and all would change the Amazonian ecosystem. Now a new website, Dams in Amazonia, outlines the sites and impacts of these dams with an interactive map.
Beyond bizarre: strange hairy antelope photographed in Kenya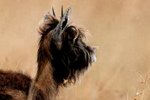 (08/19/2010) Is it a hairy goat roaming the plains? An antelope with some genetic mix-up? At this point no one knows. This strange creature was photographed in Kenya's Masai Mara National Reserve. Apart of the Serengeti plains, the Masai Mara covers 1,500 square kilometers and is home to a wide-range of iconic African savannah species, from elephants to lions and giraffes to hippos.The photos were first published on conservation organization WildlifeDirect's website.
Exploring Kenya's sky island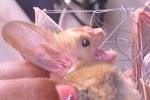 (08/18/2010) Rising over 2,500 meters from Kenya's northern desert, the Mathews Range is a sky island: isolated mountain forests surrounded by valleys. Long cut off from other forests, 'sky islands' such as this often contain unique species and ecosystems. Supported by the Nature Conservancy, an expedition including local community programs Northern Rangelands Trust and Namunyak Conservancy recently spent a week surveying the mountain range, expanding the range of a number of species and discovering what is likely a new insect.
Monster turtle killed off by man

(08/17/2010) Researchers have linked another extinction to human beings: this time of a massive prehistoric horned turtle. Prehistoric turtles in the Meiolania genus were thought to have vanished some 50,000 years ago. However, scientists have found a new species that was likely wiped out by human hunters much more recently.
Golden toad saved from brink of extinction

(08/17/2010) One hundred Kihansi Spray Toads have been flown to their native Tanzania after a close brush with extinction, reports the Wildlife Conservation Society (WCS).
India's Avatar: decision coming on mine that threatens indigenous group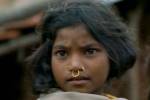 (08/17/2010) In the Indian state of Orissa a drama more wild than James Cameron's imagination has been playing out. An indigenous people, the Dongria Kondh, have spent years protesting the plans of British-based mining giant Vedanta Resources to build a 125-billion-rupee ($2.7 billion) open-cast mine on the Niyamgiri Mountain, which they have long viewed as a deity. Yesterday, the Dongria Kondh won a victory, but not the war: a four-person panel set up by the India's Environment Ministry said the mine should not go ahead as it threatens two tribal groups. Another panel with the Forestry Advisory Council (FAC) will consider this report on August 20th as Environment Minister, Jairam Ramesh, mulls whether or not to approve the mine.
Vampire killing spree in Peru

(08/16/2010) At least four children died after rabid vampire bats attacked Awajun indigenous communities in a remote part of Peru, reports the BBC.
Massive coral bleaching in Indonesia

(08/16/2010) A large-scale bleaching event due to high ocean temperatures appears to be underway off the coast of Sumatra, an Indonesian island, reports the Wildlife Conservation Society (WCS).
Could biochar save the world?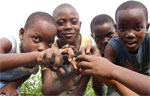 (08/16/2010) Biochar—the agricultural application of charcoal produced from burning biomass—may be one of this century's most important social and environmental revolutions. This seemingly humble practice—a technology that goes back thousands of years—has the potential to help mitigate a number of entrenched global problems: desperate hunger, lack of soil fertility in the tropics, rainforest destruction due to slash-and-burn agriculture, and even climate change. "Biochar is a recalcitrant form of carbon that will stay almost entirely unaltered in soils for very long periods of time. So you can sequester carbon in a simple, durable and safe way by putting the char in the soil. Other types of carbon in soils rapidly turn into carbon dioxide. Char doesn't," managing director of the Biochar Fund, Laurens Rademakers, told mongabay.com in a recent interview.
Researchers classify Rothschild's giraffe as endangered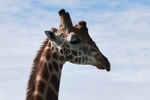 (08/15/2010) With less than 670 Rothschild's giraffes surviving in the wild, the International Union for the Conservation of Nature's (IUCN) Red List has listed the subspecies as 'Endangered'. Surviving in Kenya and Uganda, Rothschild's giraffe (Giraffa camelopardalis rothschildi) is hanging on in small isolated populations usually in protected areas where populations are already at a maximum. "[We] hope this will highlight to the world the critical state its tallest creature is in," giraffe-expert and conservationist, Julian Fennessey said in a statement.
The biology and conservation of declining coral reefs, an interview with Kristian Teleki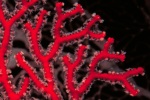 (08/15/2010) Coral reefs are often considered the "rainforests of the sea" because of their amazing biodiversity. In fact, coral reefs are one of the most diverse ecosystems on earth. It is not unusual for a reef to have several hundred species of snails, sixty species of corals, and several hundred species of fish. While they comprise under 1% of the world's ocean surface, one-quarter of all marine species call coral reefs their home. Fish, mollusks, sea stars, sea urchins, and more depend on this important ecosystem, and humans do too. Coral reefs supply important goods and services–from shoreline protection to tourism and fisheries–which by some estimates are worth $375 billion a year.
Malaysia preparing to take big step backward on energy policy

(08/13/2010) I write to you as a deeply concerned and saddened citizen of Malaysia. For most of the 45 years of my life, I have been proud to be Malaysian. Recently, I have become heartbroken to be Malaysian. I am profoundly grateful to write this with the support of both my local communities in Sabah, Malaysian Borneo and California, U.S.A., and a larger world community. That said, I take full ownership of and sole responsibility for the views articulated in this letter; I express them from my stand as a mother, an earth citizen and a leader.
Logged forests retain considerable biodiversity in Borneo providing conservation opportunity
(08/12/2010) A new study in the Proceedings of the Royal Society B finds that forests which have undergone logging in the past, sometimes even twice, retain significant levels of biodiversity in Borneo. The researchers say these findings should push conservationists to protect more logged forests from being converted into oil palm plantations where biodiversity levels drop considerably and endangered species are almost wholly absent. Given that much of Borneo's forests have been logged as least once, these long-dismissed forests could become a new frontier for conservationists.
APP refutes Greenpeace charges on deforestation, though audit remains absent

(08/12/2010) Asia Pulp & Paper, which has long been a target of green groups for deforestation and threatening imperiled species, is touting a new audit the pulping company says finds allegations made by environmental NGOs, including Greenpeace and WWF, are "baseless, inaccurate, and without validity". Conducted by the international accounting and auditing firm Mazars, the audit itself has not been released; however Mazars has signed off on the validity of a 24 page document entitled "Getting the Facts Down on Paper".
Orangutan populations collapse in pristine forest areas
(08/12/2010) Orangutan encounter rates have fallen six-fold in Borneo over the past 150 years, report researchers writing in the journal PLoS One. Erik Meijaard, an ecologist with People and Nature Consulting International, and colleagues compared present-day encounter rates with collection rates from naturalists working in the mid-19th Century. They found orangutans are much rarer today even in pristine forest areas. The results suggest hunting is taking a toll on orangutan populations.
Stunning monkey discovered in the Colombian Amazon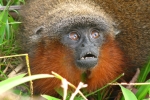 (08/11/2010) While the Amazon is being whittled away on all sides by logging, agriculture, roads, cattle ranching, mining, oil and gas exploration, today's announcement of a new monkey species proves that the world's greatest tropical rainforest still has many surprises to reveal. Scientists with the National University of Colombia and support from Conservation International (CI) have announced the discovery of a new monkey in the journal Primate Conservation on the Colombian border with Peru and Ecuador. The new species is a titi monkey, dubbed the Caquetá titi ( Callicebus caquetensis). However, the announcement comes with deep concern as researchers say it is likely the new species is already Critically Endangered due to a small population living in an area undergoing rapid deforestation for agriculture.
Guilty verdict over euthanizing tigers in Germany touches off debate about role of zoos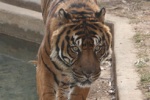 (08/11/2010) In June a German court handed down a guilty verdict to the Magdeburg Zoo director, Kai Perret, and three employees for euthanizing three tiger cubs in 2008. The zoo decided to kill the cubs when it was discovered that the cubs' father was not a 100 percent Siberian tiger (i.e. he was a mix of two different subspecies). This is generally standard practice at many zoos around the world as animals that are not 'genetically pure' are considered useless for conservation efforts. However, the court found the workers guilt of breaking animal rights laws, finding that there was "no sufficient reasons to kill less valuable, but totally healthy animals."
Nation's wealth does not guarantee green practices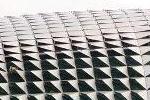 (08/11/2010) Developing countries are not the only ones that could benefit from a little environmental support. Wealthier countries may need to 'know themselves' and address these issues at home too. According to a recent study in the open access journal PLoS ONE, wealth may be the most important factor determining a country's environmental impact. The team had originally planned to study "country-level environmental performance and human health issues," lead author Corey Bradshaw, Director of Ecological Modeling and professor at the University of Adelaide, told mongabay.com. Once they began looking at the available indexes, however, they saw the need for a purely environmental analysis.
New NASA images reveal devastating impact of Russian fires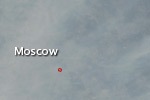 (08/11/2010) A new series of images released by NASA show the extent of smoke hovering over Moscow and Central European Russia, while another image measures the amount of carbon monoxide in the area, a gas which can produce a number of health problems. Russia is in the midst of a full-scale disaster as hundreds of forest and peatland fires are covering part of the world's largest nation in a thick cloud of smoke. Temperatures in Moscow and elsewhere have broken past heat records several times in the last month while a long drought combined with fires have led to the loss of 20 percent of Russia's grain crop, causing Prime Minister Vladimir Putin to ban grain exports. Russian officials say that it;s likely some 15,000 people to date have died from the disaster.
Audit finds palm oil company destroyed peatlands, but not primary forest
(08/10/2010) An environmental audit of palm oil company, PT SMART, found that the company had not cut primary rainforest, yet had destroyed carbon-rich peatlands; however the audit analyzed only 40 percent of PT SMART's holdings and investigated none of its plantations in New Guinea. A subsidiary of agricultural giant Sinar Mas, PT SMART has been accused in a number of reports by Greenpeace of both destroying high conservation value forests and draining peatlands. Greenpeace's reports caused both food giants Unilever and Nestle to drop PT SMART as a supplier of their palm oil, while Cargill stated it would wait to hear the results of the audit. Given the audit's results, both sides are claiming victory.
Summer from hell: seventeen nations hit all-time heat records

(08/09/2010) The summer isn't over yet, but already seventeen nations have matched or beaten their all-time heat records. According to Jeff Masters' WunderBlog, Belarus, the Ukraine, Cyprus, Russia, Finland, Qatar, the Sudan, Saudi Arabia, Niger, Chad, Kuwait, Iraq, Pakistan, Colombia, Myanmar, Ascension Island, and the Solomon Islands have all equaled or broken their top temperature records this year. In addition, the hottest temperature ever recorded in Asia was taken in Pakistan at 128 degrees Fahrenheit (53 degrees Celsius); this incredible temperature still has to be reviewed by the World Meteorological Organization (WMO).
Photos: world's top ten 'lost frogs'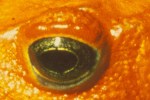 (08/09/2010) The International Union for the Conservation of Nature (IUCN) and Conservation International (CI) have sent teams of researchers to 14 countries on five continents to search for the world's lost frogs. These are amphibian species that have not been seen for years—in some cases even up to a century—but may still survive in the wild. Amphibians worldwide are currently undergoing an extinction crisis. While amphibians struggle to survive against habitat loss, climate change, pollution, and overexploitation, they are also being wiped out by a fungal disease known as chytridiomycosis.
Scientists hunt for 'lost frogs' around the globe
(08/09/2010) From now through October, teams of scientists will be scouring through leaf litters, in shallow pools, under rocks, and in tree trunks for the world's 'lost frogs'. Searching in 14 countries on five continents, the researchers are looking for some 100 species of frogs that have not been seen in decades and in some cases up to a century. While some of the species may well be extinct, researchers are holding out hope that they can find the ones that are still hanging on, albeit by a thread.




Page 1 | Page 2 | Page 3 | Page 4 | Page 5 | Page 6 | Page 7 | Page 8 | Page 9 | Page 10 | Page 11 | Page 12 | Page 13 | Page 14 | Page 15 | Page 16 | Page 17 | Page 18 | Page 19 | Page 20 | Page 21 | Page 22 | Page 23 | Page 24 | Page 25 | Page 26 | Page 27 | Page 28 | Page 29 | Page 30 | Page 31 | Page 32 | Page 33 | Page 34 | Page 35 | Page 36 | Page 37 | Page 38 | Page 39 | Page 40 | Page 41 | Page 42 | Page 43 | Page 44 | Page 45 | Page 46 | Page 47 | Page 48 | Page 49 | Page 50 | Page 51 | Page 52 | Page 53 | Page 54 | Page 55 | Page 56 | Page 57 | Page 58 | Page 59 | Page 60 | Page 61 | Page 62 | Page 63 | Page 64 | Page 65 | Page 66 | Page 67 | Page 68 | Page 69 | Page 70 | Page 71 | Page 72 | Page 73 | Page 74 | Page 75 | Page 76 | Page 77 | Page 78 | Page 79 | Page 80 | Page 81 | Page 82 | Page 83 | Page 84 | Page 85 | Page 86 | Page 87 | Page 88 | Page 89 | Page 90 | Page 91 | Page 92 | Page 93 | Page 94 | Page 95 | Page 96 | Page 97 | Page 98 | Page 99 | Page 100 | Page 101 | Page 102 | Page 103 | Page 104 | Page 105 | Page 106 | Page 107 | Page 108 | Page 109 | Page 110 | Page 111 | Page 112 | Page 113 | Page 114 | Page 115 | Page 116 | Page 117 | Page 118 | Page 119 | Page 120 | Page 121 | Page 122 | Page 123 | Page 124 | Page 125 | Page 126 | Page 127 | Page 128 | Page 129 | Page 130 | Page 131 | Page 132 | Page 133 | Page 134 | Page 135 | Page 136 | Page 137 | Page 138 | Page 139 | Page 140 | Page 141 | Page 142 | Page 143 | Page 144 | Page 145 | Page 146 | Page 147 | Page 148 | Page 149 | Page 150 | Page 151 | Page 152 | Page 153 | Page 154 | Page 155 | Page 156 | Page 157 | Page 158 | Page 159 | Page 160 | Page 161 | Page 162 | Page 163 | Page 164 | Page 165 | Page 166 | Page 167 | Page 168 | Page 169 | Page 170 | Page 171 | Page 172 | Page 173 | Page 174 | Page 175 | Page 176 | Page 177 | Page 178 | Page 179 | Page 180 | Page 181 | Page 182 | Page 183 | Page 184 | Page 185 | Page 186 | Page 187 | Page 188 | Page 189 | Page 190 | Page 191 | Page 192 | Page 193 | Page 194 | Page 195 | Page 196 | Page 197 | Page 198 | Page 199 | Page 200 | Page 201 | Page 202 | Page 203 | Page 204 | Page 205 | Page 206