News articles on green

---
Mongabay.com news articles on green in blog format. Updated regularly.





Methane and Climate Change: From the Amazon to the Gulf of Mexico

(06/20/2010) In surveying the environmental damage unleashed from the BP oil spill, could we be missing the 800-pound gorilla in the closet? While oil poses undeniable ecological risks, methane (CH4) could prove daunting as well. As it turns out, crude which is destroying the Gulf of Mexico contains about 40 percent methane which may suffocate marine life and create vast "dead zones" where oxygen becomes so depleted that nothing is allowed to live.


Saving tropical forests helps protects U.S. agriculture, argues campaign

(06/18/2010) Reducing deforestation abroad helps protect the U.S. agricultural sector by ensuring higher prices for commodities and reducing the cost of compliance with expected climate regulations, argues a new report issued by Avoided Deforestation Partners, a group pushing for the inclusion of tropical forests in domestic climate policy, and the National Farmers Union, a farming lobby group.


New protected areas established in Brazil's fragmented Atlantic Forest

(06/17/2010) Brazil has designated an additional 65,070 hectare (161,000 acres) of land to be protected in the Mata Atlantica, or Atlantic Forest. The land is split between four new protected areas and an expansion of a national park.


Local voices: frustration growing over Senate plan on Tongass logging

(06/17/2010) Recently local Alaskan communities were leaked a new draft of a plan to log 80,000 acres of the Tongass forest making its way through the US Senate Energy and Natural Resources committee. According to locals who wrote to mongabay.com, the draft reinforced their belief that the selection of which forests to get the axe has nothing to do with community or environmental concerns.


UN warns food prices could rise by 40 percent

(06/17/2010) Some staple food prices could rise by as much as 40 percent in the next decade, according to a new report by the UN's Food and Agriculture Organization (FAO).


EU set to ban illegal timber by 2012

(06/17/2010) In two years the EU will begin a ban on importing illegal timber products, reports the BBC. The ban will require companies to have proof that their products do not come from illegally logged sources.


Amazon logging industry declines

(06/17/2010) The global economic crisis and increased environmental law enforcement have taken a toll on the Amazon logging industry in Brazil, reports a major new assessment conducted by Imazon and the Brazilian Forest Service.


Freak floods in US predicted by 2009 climate change report

(06/16/2010) A rash of flash floods has struck the US during this spring: Rhode Island, Tennessee, Arkansas, and most recently Oklahoma have all faced devastating floods that have resulted in the loss of property and in some cases tragic deaths. While flash floods have occurred throughout US history, the number of big floods this year appears abnormal at best, but not unexpected by researchers. Climatologists warned last year that an increase in floods and severe storms is very probable as the world warms.


Malaria increases 50 percent following deforestation in the Amazon

(06/16/2010) A new study shows that deforestation in the Amazon helps spread disease by creating an optimal environment for malaria-carrying mosquitoes. The study, published in the online issue of the CDC journal Emerging Infectious Diseases, found that clearing forests in the Brazilian Amazon raised incidences of malaria by almost 50 percent.


An interview with Rhett Butler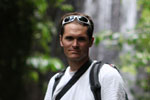 (06/16/2010) Rhett Butler, founder of Mongabay.com, spoke with Laurel Neme on her "The WildLife" radio show and podcast about what prompted him to develop this top environmental website and also about some of the more interesting and bizarre stories he's pursued in Madagascar, the Amazon and around the world. Rhett founded Mongabay.com in 1999 with the mission of raising interest in and appreciation of wild lands and wildlife, while examining the impact of emerging local and global trends in technology, economics, and finance on conservation and development. Mongabay.com is an independent information source, not affiliated with any other organization.


Wildlife-rich river threatened by sand-dredging in Borneo

(06/15/2010) The Kinabatangan River in Malaysian Borneo is home to a fabulous wealth of species, including orangutans, proboscis monkeys, and a sizeable population of the world's smallest elephant, the Borneo pygmy elephant. While local politicians have stated numerous times that the ecology of the river will be protected, locals are reporting a number of legally sanctioned sang dredging operations on the river. Dredging can affect river flows, negatively impact wildlife, and release toxins from the sediments.


Photos: Tongass logging proposal 'fatally flawed' according to Alaskan biologist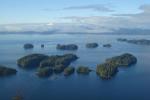 (06/15/2010) A state biologist has labeled a logging proposal to hand over 80,000 acres of the Tongass temperate rainforest to Sealaska, a company with a poor environmental record, 'fatally flawed'. In a letter obtained by mongabay.com, Jack Gustafson, who worked for over 17 years as a biologist with the Alaska Department of Fish and Game, argues that the bill will be destructive both to the environment and local economy.


Swiss giant orders investigation into its largest palm oil supplier

(06/15/2010) Migros, Switzerland's largest supermarket chain, will lodge a formal complaint against Malaysia's IOI Group after the palm oil grower was linked to illegal forest-clearing and encroachment on customary lands, reports the Bruno Manser Fund.


Voluntary carbon markets plunge in 2009

(06/14/2010) Battered by a faltering world economy and lack of progress on U.S. climate legislation, voluntary carbon markets declined by nearly every measure in 2009, according to the fourth annual State of the Voluntary Carbon Market Report issued today by Ecosystem Marketplace and Bloomberg New Energy Finance.


Deforestation on the rise again in Brazil

(06/14/2010) Deforestation in the Brazilian Amazon may be on the rise again after reaching record-low levels last year, reports Brazil's National Space Research Institute, INPE.


Australian rainforest plant yields possible cancer killer

(06/14/2010) A drug derived from a plant native to the Australian rainforest may prove to be a new weapon against cancer, according to the AFP. QBiotics Ltd has released a statement announcing that a drug made from the seeds of a rainforest shrub has successfully treated tumors in over 150 animals, and the company is now preparing to test the drug on humans.


When nature saves your life

(06/14/2010) If someone saves your life, you want to express your gratitude however you can -- a gesture, a "thank you,", or somehow returning the favor. Yet when you owe your life to a plant found thousands of miles away, the task becomes much harder. As a nurse, I've known for years that many life-saving medicines come from plants and animals found around the world. But I never thought that one day I would have to rely on the bark of a rare Asian tree to survive.


Indonesia's plan to save its rainforests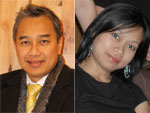 (06/14/2010) Late last year Indonesia made global headlines with a bold pledge to reduce deforestation, which claimed nearly 28 million hectares (108,000 square miles) of forest between 1990 and 2005 and is the source of about 80 percent of the country's greenhouse gas emissions. President Susilo Bambang Yudhoyono said Indonesia would voluntarily cut emissions 26 percent — and up to 41 percent with sufficient international support — from a projected baseline by 2020. Last month, Indonesia began to finally detail its plan, which includes a two-year moratorium on new forestry concession on rainforest lands and peat swamps and will be supported over the next five years by a one billion dollar contribution by Norway, under the Scandinavian nation's International Climate and Forests Initiative. In an interview with mongabay.com, Agus Purnomo and Yani Saloh of Indonesia's National Climate Change Council to the President discussed the new forest program and Norway's billion dollar commitment.


Poachers kidnap and murder ranger in India

(06/14/2010) A forest guard (i.e. ranger) in Orang National Park paid the ultimate price for protecting wildlife last week. Hassan Ali was found with two bullets in his stomach after being kidnapped by four men allegedly connected to poaching operations targeting the park.


New UN panel to focus on saving life on Earth

(06/14/2010) In South Korea last week 230 delegates from 85 nations approved a new UN science panel focusing on saving life on Earth, known as the Intergovernmental Science Policy Platform on Biodiversity and Ecosystem Services (IPBES). The panel, which is to be modeled off of the Intergovernmental Panel on Climate Change (IPCC), is meant to bridge the gap between scientific understanding of biodiversity loss and the policy decisions necessary to stop it.


Inga alley cropping: a sustainable alternative to slash and burn agriculture

(06/14/2010) It has been estimated that as many as 300 million farmers in tropical countries may take part in slash and burn agriculture. A practice that is environmentally destructive and ultimately unstable. However, research funded by the EEC and carried out in Costa Rica in the late 1980s and early 1990s by Mike Hands offers hope that it is possible to farm more successfully and sustainably in these tropical regions.


Borneo's lush forests are an illusion: trees grow on deserts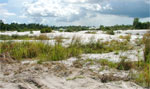 (06/14/2010) The lush green rainforests of Central Kalimantan (Indonesian Borneo) grow on a desert. The illusion of organic richness and bounty is nowhere stronger than in these coastal jungles and mangroves, swamps and heath forests. The soaring trees and dizzying diversity of flora and fauna suggest that there are reserves of energy and life stored somewhere in the land, and all the living organisms draw on this infinite reserve. Nothing could be further from the truth.


Using art to promote conservation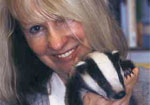 (06/14/2010) Pollyanna Pickering is widely recognized as one of Europe's foremost wildlife artists, and is one of the most published fine artists working in Britain today. She is an honorary patron of The Wildlife Art Society International, and a signature member of the Artists for Conservation Foundation and the Society of Feline Artists. She is also a full juried member of the New York based Society of Animal Artists. A familiar face on TV, the most recent documentary about her work Made in England was broadcast on BBC1 last year.


Indonesian government's promise up in smoke: fires rise by 59 percent

(06/13/2010) The Indonesian government failed to live up to its promises to reduce fires across the tropical nation last year. Instead a 2009 State Environment Report showed a 59 percent rise of fire hotspots from 19,192 in 2008 to 32,416 last year, as reported by The Jakarta Post.


Fishermen express doubts about coal plant overlooking their fishing grounds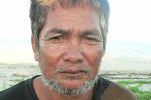 (06/13/2010) Local fishermen in the Malaysian state of Sabah are uncertain of their future, if the government pushes ahead to build a 300 megawatt coal power plant. They have been told they will be moved from their current seaside village to one deeper inland, and while the coal plant will provide manual labor work in its building stages, the fishermen express doubt about the impacts over the long-term effects of the coal plant on their livelihood. "Someone mentioned that maybe we have to move to Sungai Merah, which is quite far from our village. We are also worried because Sungai Merah is not next to the sea like [our village] is," local fishermen, Ali Hia, told Green SURF and Save Sandakan members—two local organizations opposed to the coal plant—who recently visited the seaside village of Kampung Sinakut, site of the proposed coal plant.


To save species, Malaysia implements daring plan to trap wild Bornean rhino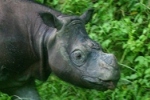 (06/13/2010) With less than 40 individuals left in the world, the Bornean rhino is a small step away from extinction. Yet conservationists and government officials in the Malaysian state of Sabah are not letting this subspecies of the Sumatran rhino go without a fight. Implementing a daring last-ditch plan to save the animal, officials are working to capture a wild female to mate with a fertile male named Tam, who was rescued after wandering injured into a palm oil plantation two years ago.


Spill may be 40,000 barrels per day

(06/11/2010) The amount of oil spilling into the Gulf of Mexico from the blown-out Deepwater Horizon well may be 40,000 barrels, well above the official government estimate of 12,000 and 19,000 barrels a day, according to an official with the U.S. Geological Survey.


Senate blocks attempt to strip EPA of power to regulate CO2 emissions

(06/10/2010) The U.S. Senate killed an effort to prevent the Environmental Protection Agency (EPA) from regulating greenhouse gas emissions.


12,000 Critically Endangered antelopes found dead

(06/10/2010) The Ural population of the Critically Endangered saiga, a curious-looking Asian antelope, has been decimated by an unknown assailant. 12,000 saigas, mostly females and their calves, were found dead in western Kazakhstan reports the Saiga Conservation Alliance.


Madagascar resumes shipments of illegally logged timber despite moratorium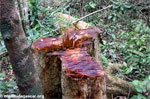 (06/10/2010) Albert Camille Vital, Madagascar's Prime Minister under the regime that seized power during a coup on the Indian Ocean island nation last year, approved this week's shipment of nearly $16 million worth of timber illegally logged from the country's rainforest parks, according to documents provided to mongabay.com.


The penguin crisis: over 60 percent of the world's penguins threatened with extinction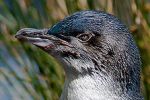 (06/10/2010) Everyone loves penguins. With their characteristic black-and-white 'tuxedo' markings, upright waddle, and childlike stature, penguins seem at once exotic and familiar: exotic because they live far from most human habitations, familiar because they appear in innumerable books and movies. From Mr. Popper's Penguins to Happy Feet, and from March of the Penguins to And Tango Makes Three, penguins pop-up everywhere. The flightless birds have even provided the name and symbol to one of the world's most successful publishing houses. Yet despite their popularity amid the human kingdom, few people seem aware that penguins worldwide are facing an extinction crisis.


Massive forest carbon scam alleged in Liberia

(06/10/2010) Liberian President Ellen Johnson Sirleaf established a commission investigate a proposed forest carbon credit deal between the West African nation's Forest Development Authority (FDA) and UK-based Carbon Harvesting Corporation, reports Global Witness, an NGO that originally raised concerns about the scheme, which aimed to secure around a fifth of Liberia's total forest area — 400,000 hectares — in a forest carbon concession.


EU mandates biofuel environmental standards to protect forests, wetlands

(06/10/2010) The E.U. today moved to establish environmental standards for biofuels used in Europe, requiring biofuels to deliver "substantial reductions" in greenhouse gas emissions and not result in conversion of forests or wetlands, according to a statement from the European Commission.


Peatlands restoration wins support in effort to reduce carbon emissions

(06/10/2010) The body charged with establishing a framework for a global climate treaty will account for emissions from peatlands degradation, a source of roughly 6 percent of greenhouse gas emissions. The decision by the Intergovernmental Panel on Climate Change (IPCC) lays the groundwork for new measures to protect and restore wetlands, says Wetlands International.


Study points to global snake decline

(06/09/2010) A number of reports over the last decade have shown amphibians, lizards, fish, and birds facing steep population declines across species and continents, providing further evidence that the planet is undergoing a mass extinction. Now a new study in Biology Letters adds another group of animals to that list: snakes.


Quota filled, bluefin tuna hunt ends early

(06/09/2010) The European Commission (EC) has announced an early end to the Atlantic bluefin tuna season since the quota of 13,500 tons has been met. The fishing will end at 11:59 tonight GMT.


Reporting on deforestation, pollution is dangerous

(06/09/2010) Journalists who report on deforestation and pollution are increasingly at risk of violence, imprisonment, or persecution, finds a new report released last week by Reporters Without Borders.


Anglican Church says overpopulation may break eighth commandment

(06/08/2010) In a bold move for a Christian church, Australia's Anglican Church has linked overpopulation to the eighth commandment given to Moses on Mount Sinai: 'Thou shall not steal', according to The Age.


Already on the edge, lemurs could become victims of climate change

(06/08/2010) Expanding beyond well-known victims such as polar bears and coral reefs, the list is growing of species likely to be hard hit by climate change: from lizards to birds to amphibians. Now a new study has uncovered another group of species vulnerable to a warmer world: lemurs.


Will we ever know the full wildlife toll of the BP oil spill?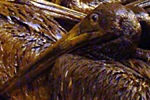 (06/08/2010) Will we ever know the full wildlife toll of the BP oil spill? The short answer: no. The gruesome photos that are making the media rounds over the last week of oiled birds, fish, and crustaceans are according to experts only a small symbol of the ecological catastrophe that is likely occurring both in shallow and deep waters. Due to the photos, birds, especially the brown pelican, have become the symbol of the spill to date. But while dozens of birds have been brought to rescue stations covered in oil, the vast majority will die out at sea far from human eyes and snapping cameras, according to Sharon Taylor a vet with the US Fish and Wildlife Service.


The bluefin tuna wars: Greenpeace and Sea Shepherd step up tactics to save Critically Endangered species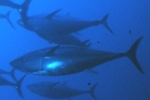 (06/07/2010) Things have become ugly in the Mediterranean: over the weekend, fishermen and Greenpeace activists squared off over the fate of the Critically Endangered bluefin tuna. One run-in, in which Greenpeace worked to free tuna from fishermen's nets, left one activist in the hospital after a fisherman sunk a hook in the activist's leg. Meanwhile, the Sea Shepherd Conservation Society has announced a 'Blue Rage' campaign that will target illegal fishing of bluefin tuna.


Gabon bans log exports

(06/07/2010) On May 15th the West African nation of Gabon implemented a total ban on log exports. According to the International Timber Trade Organization (ITTO) the ban has been efficiently enforced to date and log exports from Gabon have "completely halted".


Second Act for South America: Are Greens the Answer?

(06/07/2010) Having overstated the political potency of Colombia's Green Party, I've felt a bit shame faced in recent days. In the Andean nation's first presidential runoff election, Green Party candidate Antanas Mockus garnered more than 20% of the vote, which allowed him to proceed to the second round on June 20th. But while the news was certainly encouraging for environmentalists across South America, Mockus' electoral performance failed to live up to expectations.


Indonesia identifies possible sites for forest conservation pilot project

(06/06/2010) The government of Indonesia has named four forests which could serve as pilot projects for its conservation deal with Norway, according to the Jakarta Post. The deal, including a billion US dollar donation from Norway, is meant to help Indonesia stem rampant deforestation throughout the nation, which has pushed Indonesia to become the world's third highest greenhouse gas emitter.


Two new frogs discovered in Panama amidst amphibian plague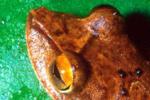 (06/06/2010) Researchers working to save Panama's frogs from a fatal disease have stumbled on two species unknown to science. In Omar Torrijos National Park they found a bigger version of a common species, which is now known to be a unique species, and near the Colombian border they discovered a new frog that has been named after Spanish for DNA. Both frogs were discovered while researchers searched for frog populations in chytridiomycosis-infected areas. The highly contagious disease chytridiomycosis has devastated frog species worldwide and is believe to be at least in part responsible for some 100 extinctions of amphibians.


Saltwater crocodiles surf across the ocean

(06/06/2010) Despite being poor swimmers, researchers have discovered that the saltwater crocodile (also known as estuarine) commonly travels long distances over open oceans by riding ocean currents. The discovery, published inJournal of Animal Ecology, solves an unknown mystery of why saltwater crocodiles (Crocodylus porosus) are found across vast distance in the Pacific, yet have not diverged into different species.


Plight of the Bengal: India awakens to the reality of its tigers—and their fate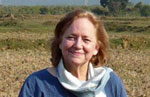 (06/06/2010) Over the past 100 years wild tiger numbers have declined 97% worldwide. In India, where there are 39 tiger reserves and 663 protected areas, there may be only 1,400 wild tigers left, according to a 2008 census, and possibly as few as 800, according to estimates by some experts. Illegal poaching remains the primary cause of the tiger's decline, driven by black market demand for tiger skins, bones and organs. One of India's leading conservationists, Belinda Wright has been on the forefront of the country's wildlife issues for over three decades. While her organization, the Wildlife Protection Society of India (WPSI), does not carry the global recognition of large international NGOs, her group's commitment to the preservation of tigers, their habitat, and the Indian people who live with these apex predators, is one reason tigers still exist.


REDD threatens rights of 350 million local people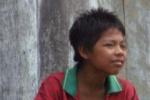 (06/03/2010) Last week the Reducing Emissions from Deforestation and Forest Degradation (REDD) program received a jump start with a four billion US dollar pledge from a number of industrialized nations. Under REDD tropical forest nation will be paid to keep forests standing, however the program—as it currently stands—has provoked concern over the rights of the some 350 million people living in or adjacent to forests. The Accra Caucus on Forests and Climate Change, a coalition of some 100 organizations from 38 countries, has released a report outlining an alternative vision of REDD that would uphold the rights of local and indigenous people while protecting forests.


Confusion in Indonesia over forestry licenses and conservation deal with Norway

(06/03/2010) Indonesia's chief economic minister said on Wednesday that the government will not revoke existing forestry licenses to develop natural forests under a billion dollar conservation deal signed last week with Norway.


Before the oil spill (photos)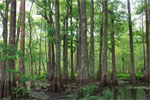 (06/03/2010) With the BP oil spill continuing unabated into the 2010 Atlantic hurricane season, fears are rising that a major storm could dramatically worsen the impact of the disaster, which has already been called the worst in U.S. history. Forecasters are predicting 14 to 23 named storms this year, of which 3 to 7 will turn into major hurricanes. According to forecasters Philip Klotzbach and William Gray of Colorado State University, there is a 43 percent chance that Louisiana will be hit by a hurricane.



Page 1 | Page 2 | Page 3 | Page 4 | Page 5 | Page 6 | Page 7 | Page 8 | Page 9 | Page 10 | Page 11 | Page 12 | Page 13 | Page 14 | Page 15 | Page 16 | Page 17 | Page 18 | Page 19 | Page 20 | Page 21 | Page 22 | Page 23 | Page 24 | Page 25 | Page 26 | Page 27 | Page 28 | Page 29 | Page 30 | Page 31 | Page 32 | Page 33 | Page 34 | Page 35 | Page 36 | Page 37 | Page 38 | Page 39 | Page 40 | Page 41 | Page 42 | Page 43 | Page 44 | Page 45 | Page 46 | Page 47 | Page 48 | Page 49 | Page 50 | Page 51 | Page 52 | Page 53 | Page 54 | Page 55 | Page 56 | Page 57 | Page 58 | Page 59 | Page 60 | Page 61 | Page 62 | Page 63 | Page 64 | Page 65 | Page 66 | Page 67 | Page 68 | Page 69 | Page 70 | Page 71 | Page 72 | Page 73 | Page 74 | Page 75 | Page 76 | Page 77 | Page 78 | Page 79 | Page 80 | Page 81 | Page 82 | Page 83 | Page 84 | Page 85 | Page 86 | Page 87 | Page 88 | Page 89 | Page 90 | Page 91 | Page 92 | Page 93 | Page 94 | Page 95 | Page 96 | Page 97 | Page 98 | Page 99 | Page 100 | Page 101 | Page 102 | Page 103 | Page 104 | Page 105 | Page 106 | Page 107 | Page 108 | Page 109 | Page 110 | Page 111 | Page 112 | Page 113 | Page 114 | Page 115 | Page 116 | Page 117 | Page 118 | Page 119 | Page 120 | Page 121 | Page 122 | Page 123 | Page 124 | Page 125 | Page 126 | Page 127 | Page 128 | Page 129 | Page 130 | Page 131 | Page 132 | Page 133 | Page 134 | Page 135 | Page 136 | Page 137 | Page 138 | Page 139 | Page 140 | Page 141 | Page 142 | Page 143 | Page 144 | Page 145 | Page 146 | Page 147 | Page 148 | Page 149 | Page 150 | Page 151 | Page 152 | Page 153 | Page 154 | Page 155 | Page 156 | Page 157 | Page 158 | Page 159 | Page 160 | Page 161 | Page 162 | Page 163 | Page 164 | Page 165 | Page 166 | Page 167 | Page 168 | Page 169 | Page 170 | Page 171 | Page 172 | Page 173 | Page 174 | Page 175 | Page 176 | Page 177 | Page 178 | Page 179 | Page 180 | Page 181 | Page 182 | Page 183 | Page 184 | Page 185 | Page 186 | Page 187 | Page 188 | Page 189 | Page 190 | Page 191 | Page 192 | Page 193 | Page 194 | Page 195 | Page 196 | Page 197 | Page 198 | Page 199 | Page 200 | Page 201 | Page 202