News articles on green

---
Mongabay.com news articles on green in blog format. Updated regularly.





Afghanistan announces first national park on Earth Day


(04/22/2009) War-wearied Afghanis received uplifting news on Earth Day this year. Their nation has announced the creation of the nation's first national park, Band-e-Amir, protecting a one-of-a-kind landscape encompassing six sky-blue lakes separated by natural dams. Announced by Afghanistan's National Environmental Protection Agency (NEPA) at a ceremony in the FAO Building at the Ministry of Agriculture, Irrigation, and Livestock in Kabul this morning, key funding for the park was provided by The United States Agency for International Development (USAID).


100 nature images for Earth Day


(04/22/2009) Biodiversity - from tigers in Bhutan to gila monsters in the United States to Horned beetles in Africa to tube worms in hydrothermal vents in the deep ocean to sea cucumbers living on the coral reefs of Madagascar to the mites on your cheese - is makes life on Earth livable for our species. By extinguishing hotbeds of biodiversity - rainforests, wetlands, coral reefs, and grasslands - we are destroying a part of ourselves. Biodiversity will recover after humanity is gone, but in the meantime, the continuing loss of our fellow species will make Earth an awfully crowded, but lonely place.


Indigenous people serve as guardians of forest carbon, must be involved in climate solutions

(04/22/2009) Efforts to create an international climate framework — including a carbon financing mechanism for forest conservation — must involve forest people, said indigenous leaders attending the Indigenous Peoples Global Summit on Climate Change meeting this week in Anchorage, Alaska.


Earth Day photos reflecting our world's beauty


(04/22/2009) With Earth Day fast becoming just another commercial holiday — albeit one where most people still have to go to the work — mongabay is taking a visual approach to capture the beauty that surrounds us. Here are around 120 photos I've taken at sites around the world, most of which were snapped in the past five years. The animals pictured are in their natural settings — no zoo or aquarium specimen are included. I've done my best to name most of the creatures pictured, although I haven't been able to identify many of the insects.


U.S. climate change legislation may cut energy costs - report

(04/21/2009) The U.S. can dramatically cut greenhouse gas emissions while reducing energy spending at the same time, reports a new study by the Union of Concerned Scientists (UCS).


New legislation in Brazil opens up road-paving across country, threatening Amazon

(04/21/2009) Brazil's Chamber of Deputies has approved a measure that would speed up paving roads across the country, including paving a road that environmentalists have long-fought, BR-319. Environmental groups across the nation have warned of widespread deforestation if the measure passes the Senate and is signed by the president.


Expedition in Philippines uncovers one of the world's rarest mammals along with possible new species

(04/21/2009) A two week expedition into the North Negros Natural Park (NNNP) in the Philippines has led to several discoveries. In the 80,454 hectare park (nearly 200,000 acres), the expedition found what may be new species of insects and plants, in addition to a frog likely unknown to science. They also discovered evidence of the Visayan spotted deer, considered to be the world's rarest deer and one of the rarest mammals. The team discovered droppings from the deer, which will be analyzed for food content.


Avoided deforestation projects highly desirable for carbon offsets finds survey

(04/21/2009) 91 percent of companies rated avoided deforestation as the most desirable forestry projects for carbon offsets, reports a survey by EcoSecurities, Conservation International, The Climate, Community & Biodiversity Alliance and ClimateBiz.


New chameleon species named after carbon conservation pioneer

(04/21/2009) A newly discovered species of chameleon from Tanzania has been named after Dorjee Sun, CEO of Carbon Conservation, an outfit which seeks to make rainforest conservation profitable through a carbon market mechanism known as REDD for Reducing Emissions from Deforestation and Degradation.


Colorado River unlikely to meet current water demands in warmer, drier world

(04/20/2009) Feeding the water habits of such major cities as Los Angeles, Las Vegas, and Phoenix, in addition to providing irrigation waters for the entire Southwestern United States, has stretched the Colorado River thin. The river no longer consistently reaches the sea as it once did. Now a new study warns that the Colorado River system, which has proven dependable for human use throughout the 20th Century, may soon experience shortages due to global warming.


Gabonese environmental activist receives prize for standing up to government, Chinese company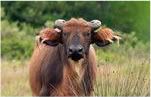 (04/20/2009) Marc Ona Essangui is a beloved environmental leader in his native Gabon, however by winning the prestigious Goldman Environmental Prize he is now being introduced to a larger audience: the world. Essangui received the prize for exposing unsavory truths about a deal between the Gabon government and a Chinese company, CMEC, to mine for iron ore in the Congo rainforest, the world's second largest tropical forest. The Belinga mine is a $3.5 billion project that also includes a hydroelectric dam, which will flood traditional lands and destroy what is considered the most beautiful waterfall in the forests of equatorial Africa. The Kongou Falls is located in the Ivindo National Park.


Rainforest conservation can help U.S. businesses reduce costs

(04/20/2009) Carbon credits generated through forest conservation could provide a cost-effective way for U.S. companies to reduce their greenhouse gas emissions, business leaders were told at a meeting in Columbus, Ohio


Mysterious decline of small mammals in Bolivia may be linked to burning Amazon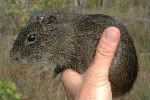 (04/19/2009) During ten years surveying small mammal populations in Bolivia's cerrado, Dr. Louise Emmons with the Smithsonian Institute found that the mammals were suffering precipitous declines, even local extinctions. After ruling out the usual suspects—local fires, rainfall, and flooding—Emmons formed a novel hypothesis regarding the decline. Could a sudden lack of nighttime dew caused by the burning of the Amazon be the cause of the mammal decline?


EPA finds CO2 a danger to public health

(04/17/2009) The U.S. Environmental Protection Agency on Friday ruled that carbon dioxide and other greenhouse gases "may endanger public health or welfare", a finding that opens to door to future regulation of such emissions under the the Clean Air Act.


Rainforest pillage continues in Madagascar

(04/16/2009) Gangs of illegal rosewood loggers continue to pillage the wildlife-rich forests of northeastern Madagascar, reports a local source.


Extremophiles discovered below Antarctic glacier are remnants of marine life

(04/16/2009) Living in isolation for millions of years, cut off from sunlight and oxygen, surviving by breathing iron beneath an Antarctic glacier—such are the conditions of newly-discovered microbes living under Taylor Glacier in Antarctica's desert-waste, the McMurdo Dry Valleys.


Droughts lasting centuries in West Africa are commonplace


(04/16/2009) New evidence shows that sub-Saharan West Africa has experienced megadroughts in recent history lasting hundreds of years, far worse than the Sahel drought of the 1970s and 80s which left 100,000 dead. To uncover West Africa's past drought patterns, researchers compiled a year-by-year record of the last 3,000 years of climate in West Africa by looking at annually-occurring layers of sediment in Lake Bosumtwi in Ghana.


New lichen named after Obama

(04/15/2009) A California researcher has named a new species of lichen after President Barack Obama. Kerry Knudsen of the University of California-Riverside (UCR) named the lichen Caloplaca obamae.


Bird migrations lengthen due to global warming, threatening species


(04/15/2009) Global warming is likely to increase the length of bird migrations, some of which already extend thousands of miles. The increased distance could imperil certain species, as it would require more energy reserves than may be available. The new study, published in the Journal of Biogeography, studied the migration patterns of European Sylvia warblers from Africa to breeding grounds in Europe every spring. They discovered that climate change would likely push the breeding ranges of birds north, causing migrations to lengthen, in some cases by a total of 250 miles.


Mangroves save lives by softening cyclone's blow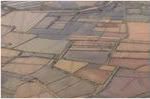 (04/15/2009) In 1999 a super cyclone struck the eastern coast of India, leaving 10,000 people dead. At the time the Orissa cyclone, named after the Indian state which it battered, was the deadliest storm in India in over a quarter century. However, according to a new study published in The Proceedings of the National Academy of Sciences the death toll would have been significantly higher if the mangrove forests buffeting the Indian villagers from the sea had not softened the cyclone's blow.


Cutting greenhouse gases now would save world from worst global warming scenarios


(04/14/2009) If nations worked together to produce large cuts in greenhouse gases, the world would be saved from global warming's worst-case-scenarios, according to a new study from the National Center for Atmospheric Research (NCAR). The study found that, although temperatures are set to rise this century, cutting greenhouse gases by 70 percent the globe could avoid the most dangerous aspects of climate change, including a drastic rise in sea level, melting of the Arctic sea ice, and large-scale changes in precipitation. In addition such cuts would eventually allow the climate to stabilize by the end of the century rather than a continuous rise in temperatures.


Mediterranean bluefin tuna has only three years left unless fishery closes

(04/14/2009) If the Mediterranean bluefin tuna fishery is not closed, the bluefin will be functionally extinct by 2012 according to a new analysis from World Wildlife Fund (WWF). While the population has undergone steep declines for over a decade, fishery managers and policy-makers have continually ignored calls from scientists that fishing must stop if the Mediterranean bluefin tuna is to survive.


Rainforest conservation gains in U.S. and U.N. climate proposals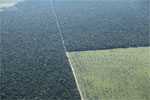 (04/14/2009) A proposed mechanism for reducing emissions from deforestation and degradation (REDD) figures prominently in the draft climate bill released last month by Congressmen Henry Waxman and Ed Markey as well as a U.N. document posted last week following a climate meeting in Bonn, Germany. Deforestation is the source of roughly 20 percent of greenhouse gas emissions from human activities.


Trees in trouble: massive die-offs predicted with global warming

(04/13/2009) An experimental study of pinon pines at Biosphere 2 in Arizona shows that an increase in temperature makes the species more susceptible to die-off during drought. When temperatures were increased by 4 degrees Celsius (7.2 degrees Fahrenheit), the piñon pines died 28 percent faster than trees which experienced drought-conditions at current temperatures, according to a new study published in Proceedings of the National Academy of Sciences (PNAS).


Group devoted to cutting human population receives boost from David Attenborough

(04/13/2009) Legendary filmmaker, broadcaster, and conservationist, David Attenborough has become a patron of the group Optimum Population Trust (OPT). The organization's goal is to use education and policy to lower the world's population.


New Australian dolphin spits at food

(04/13/2009) Only recognized as a new species in 2005, the snubfin dolphin has been observed spitting jet streams of water at schools of fish. Spitting at the fish helps the dolphins round them up into groups where they are easier to catch.


Global warming will hit corn yields, costing US over a billion dollars annually

(04/10/2009) Corn is the staple crop of the US. Its annual yield is more than twice that of any other American crop, covering an astounding 125,000 square miles. However, this behemoth crop is currently threatened. A new analysis by Environment America, shows that lower yields of corn due to global warming will cost farmers 1.4 billion every year.


African pygmies diverged from other humans 60,000 years ago

(04/10/2009) Around 60,000 years ago the ancestors of modern African Pygmies, known worldwide for their small-stature, separated from local farmer populations, according to new genetic research published in PLoS Genetics.


Vanishing forest elephants are the Congo's greatest cultivators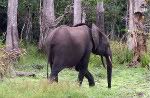 (04/09/2009) A new study finds that forest elephants may be responsible for planting more trees in the Congo than any other species or ghenus. Conducting a thorough survey of seed dispersal by forest elephants, Dr. Stephen Blake, formerly of the Wildlife Conservation Society (WCS) and now of the Mac Planck Institute for Ornithology, and his team found that forest elephants consume more than 96 species of plant seeds and can carry the seeds as far as 57 kilometers (35 miles) from their parent tree. Forest elephants are a subspecies of the more-widely known African elephant of the continent's great savannas, differing in many ways from their savanna-relations, including in their diet.


Study confirms that sonar can cause deafness in dolphins

(04/08/2009) A new study in Biology Lettersconfirms what marine biologists have long suspected: loud sonar can cause temporary deafness in dolphins, possibly explaining some mass strandings. The study, using a captive dolphin in a controlled experiment, found that sonar at high prolonged levels could even lead to slight behavioral changes.


Whale sharks threatened by interbreeding


(04/08/2009) The world's largest living fish, the whale shark, is threatened by interbreeding, according to a new study in PLoS ONE. Comparing the DNA of 68 individual whale sharks from eleven locations across the globe, geneticists found that the whale sharks had little genetic variation between the populations.


Reserves with roads still vital for reducing fires in Brazilian Amazon

(04/08/2009) Analyzing ten years of data from on fires in the Brazilian Amazon, researchers found that roads built through reserves do not largely hamper a reserve's important role in reducing the spread of forest fires. The finding is important as Brazil continues a spree of road-building while at the same time paving over existing roads.


Male chimps use meat to seduce


(04/07/2009) Male chimpanzees who share meat with females over a long period of time have a better chance of mating, according to a new study published in PLoS ONE. Studying chimps in Tai National Park, Côte d'Ivoire, researchers from the Mac Planck Institute for Evolutionary Anthropology observed that female chimps have sex more frequently with males who have shared meat with them at least once as opposed to males who never share.


Arctic ecosystem in danger as ice thins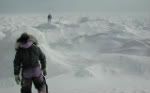 (04/07/2009) Recent dramatic news points to both poles undergoing transformation due to climate change. This weekend an ice bridge disintegrated on the Wilkins Ice Shelf in Antarctica, leaving the whole shelf vulnerable to melting, and then yesterday new evidence was released of the impact of warming in the Arctic. Younger thinner ice has become the dominant type in the Arctic over the past five years, reports a new study led by Research Associate Charles Fowler of the Colorado Center for Astrodynamics Research. The thinner ice does not bode well for the Arctic ecosystem, as the ice is more prone to summer melting.


Marine Protected Areas too small for whales and dolphins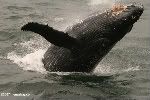 (04/07/2009) Current Marine Protected Areas (MPAs) are too small to adequately serve whales and dolphins according to the Whale and Dolphin Conservation Society (WDCS). The international organization is calling for a global network of MPAs to save the ocean's most beloved inhabitants. "A worldwide effort must be made urgently to identify and define whale and dolphin critical habitats and hot spots," said WDCS Research Fellow, Erich Hoyt.


Stop staring at me: birds react to human gaze

(04/06/2009) A new study of jackdaws shows that these crow-like birds react to humans watching them, changing their behavior depending on who is looking and how the gaze moves.


Vital corridor for Asian elephants to be severed by government development in India


(04/05/2009) The largest wild population of Asian elephants in the world is threatened by development over a 2.5 kilometer wide corridor, according to Rainforest Information Centre which is a part of an international campaign to change the location of the development. The corridor, located in the Western Ghats of India, is the last unbroken forest leading the elephants from wet season to dry season feeding grounds. Unfortunately the corridor also connects two different Indian states: Kerala and Karnataka.


Black carbon linked to half of Arctic warming

(04/05/2009) Black carbon is responsible for 50 percent of the total temperature increases in the Arctic from 1890 to 2007 according to a study published in Nature Geoscience. Since 1890 the temperature in the Arctic has risen 1.9 degrees Celsius, linking black carbon to nearly an entire degree rise in Celsius or almost two degrees Fahrenheit.


Ice bridge collapses, leaving Wilkins Ice Shelf vulnerable

(04/05/2009) As though commenting on world leader's lack of progress in combating climate change at the G20 conference last week, an ice bridge connecting the Wilkins Ice Shelf to the Antarctic continent broke off over the weekend. Long expected by scientists, the break is perhaps the beginning of the Wilkins Ice Shelf completely coming loose from Antarctica.


Amphibians could develop immunity against devastating fungal disease

(04/03/2009) The fungal disease chytridiomycosis has ravaged amphibian populations, including contributing to several extinctions. But new research may bring some hope for currently threatened amphibians.


Greenpeace opposes forest conservation initiative in Indonesia

(04/02/2009) Greenpeace criticized Indonesia's plan to reduce deforestation through a market-based emissions mechanism known as REDD (Reducing Emissions from Deforestation and Degradation), reports AFP.


Replacing natural experiences with technology hurts humans and the natural world

(04/02/2009) What is the difference between a robotic dog and a real one? Or a plasma screen displaying high definition images of natural splendor and a window that looks out an on actual natural scene? According to psychologists from the University of Washington the difference is massive. Writing in the journal Current Directions in Psychological Science Dr. Peter Kahn, a developmental psychologist, explores the different effects produced by humans interacting with actual nature and technological nature, i.e. technology meant to represent the natural world in some aspect.


Brazil: 'Soy King', Environment Minister strike deal on Amazon deforestation

(04/02/2009) Meeting at the Katoomba payments-for-ecosystem-services conference in Cuiaba, Brazil, Carlos Minc, Brazil's Environment Minister, and Blairo Maggi, Governor of the State of Mato Grosso and the world's largest individual soy grower, put aside their ideological differences and agreed to grant a temporary reprieve for ranchers and farmers in the Amazonian state, allowing them up to four years to reforest their holdings to bring them up to legal code. Under Brazilian law landowners in the "legal Amazon" are required to maintain 80 percent forest cover on their holdings, but in practice, the regulation is widely ignored.


Revolutionary new theory overturns modern meteorology with claim that forests move rain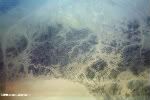 (04/01/2009) Two Russian scientists, Victor Gorshkov and Anastassia Makarieva of the St. Petersburg Nuclear Physics, have published a revolutionary theory that turns modern meteorology on its head, positing that forests—and their capacity for condensation—are actually the main driver of winds rather than temperature. While this model has widespread implications for numerous sciences, none of them are larger than the importance of conserving forests, which are shown to be crucial to 'pumping' precipitation from one place to another. The theory explains, among other mysteries, why deforestation around coastal regions tends to lead to drying in the interior.


Massive population of rare Irrawaddy dolphins discovered in Bangladesh



(03/31/2009) The Wildlife Conservation Society (WCS) has discovered an unknown population of the rare Irrawaddy dolphin in Bangladesh numbering 6,000 individuals. The dolphins were found in the freshwater areas of the Sundarbans mangrove forest. Prior to this discovery, the largest known populations of Irrawaddy dolphins numbered only in the hundreds.


Hopeful conservation news emerges out of Madagascar political crisis

(03/31/2009) A bit of hopeful conservation news has finally emerged out of the political crisis in Madagascar, report local sources. Wednesday representatives from several NGOs active in conservation in Madagascar met with a minister from island nation's new government. The minister said his top priority was putting an end to illegal logging that emerged when rangers abandoned their posts and armed gangs moved into protected areas in the wake of the political crisis.


Development of Google Earth a watershed moment for the environment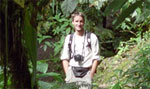 (03/31/2009) Satellites have long been used to detect and monitor environmental change, but capabilities have vastly improved since the early 1970s when Landsat images were first revealed to the public. Today Google Earth has democratized the availability of satellite imagery, putting high resolution images of the planet within reach of anyone with access to the Internet. In the process, Google Earth has emerged as potent tool for conservation, allowing scientists, activists, and even the general public to create compelling presentations that reach and engage the masses. One of the more prolific developers of Google Earth conservation applications is David Tryse. Neither a scientist nor a formal conservationist, Tryse's concern for the welfare of the planet led him develop a KML for the Zoological Society of London's EDGE of Existence program, an initiative to promote awareness of and generating conservation funding for 100 of the world's rarest species. The KML allows people to surf the planet to see photos of endangered species, information about their habitat, and the threats they face. Tryse has since developed a deforestation tracking application, a KML that highlights hydroelectric threats to Borneo's rivers, and oil spills and is working on a new tool that will make it even easier for people to create visualizations on Google Earth. Tryse believes the development of Google Earth is a watershed moment for conservation and the environmental movement.


Two Sumatran elephants shot dead in Indonesian park

(03/31/2009) As reported by the Associated Press, two 20-year-old female Sumatran elephants were found on March 24th dead in the forests of Kerinci National Park due to gunshots in the head. The females had been partners with local rangers, who rode them to patrol the park to keep out illegal loggers.


Have Australian cane toads finally met their match?


(03/31/2009) This weekend in Queensland, Australia the government held the first 'Toad Day Out' where hundreds of locals went hunting for the invasive cane toad, catching an estimated 10,000 toads to be euthanized. At the same time, researchers announced in the journal Functional Ecology that they may have discovered a native Australian species that will finally rout the cane toad—and it's not man. The meat ant is a notoriously aggressive and abundant insect which is known to consume anything edible, including the scientists argue, cane toads.


Amazonian region likely to become savannah due to burning, deforestation

(03/31/2009) A new analysis shows that the heavily-deforested Amazonian region of Mato Grosso is particularly susceptible to 'savannization' due to repeated burning that has likely depleted the region's soils of precious nutrients. According to the study, published in the Journal of Geophyscial Research, savannization, or the process of tropical ecosystems shifting to savannah, is likely in northern Mato Grosso even if no further deforestation occurs.



Page 1 | Page 2 | Page 3 | Page 4 | Page 5 | Page 6 | Page 7 | Page 8 | Page 9 | Page 10 | Page 11 | Page 12 | Page 13 | Page 14 | Page 15 | Page 16 | Page 17 | Page 18 | Page 19 | Page 20 | Page 21 | Page 22 | Page 23 | Page 24 | Page 25 | Page 26 | Page 27 | Page 28 | Page 29 | Page 30 | Page 31 | Page 32 | Page 33 | Page 34 | Page 35 | Page 36 | Page 37 | Page 38 | Page 39 | Page 40 | Page 41 | Page 42 | Page 43 | Page 44 | Page 45 | Page 46 | Page 47 | Page 48 | Page 49 | Page 50 | Page 51 | Page 52 | Page 53 | Page 54 | Page 55 | Page 56 | Page 57 | Page 58 | Page 59 | Page 60 | Page 61 | Page 62 | Page 63 | Page 64 | Page 65 | Page 66 | Page 67 | Page 68 | Page 69 | Page 70 | Page 71 | Page 72 | Page 73 | Page 74 | Page 75 | Page 76 | Page 77 | Page 78 | Page 79 | Page 80 | Page 81 | Page 82 | Page 83 | Page 84 | Page 85 | Page 86 | Page 87 | Page 88 | Page 89 | Page 90 | Page 91 | Page 92 | Page 93 | Page 94 | Page 95 | Page 96 | Page 97 | Page 98 | Page 99 | Page 100 | Page 101 | Page 102 | Page 103 | Page 104 | Page 105 | Page 106 | Page 107 | Page 108 | Page 109 | Page 110 | Page 111 | Page 112 | Page 113 | Page 114 | Page 115 | Page 116 | Page 117 | Page 118 | Page 119 | Page 120 | Page 121 | Page 122 | Page 123 | Page 124 | Page 125 | Page 126 | Page 127 | Page 128 | Page 129 | Page 130 | Page 131 | Page 132 | Page 133 | Page 134 | Page 135 | Page 136 | Page 137 | Page 138 | Page 139 | Page 140 | Page 141 | Page 142 | Page 143 | Page 144 | Page 145 | Page 146 | Page 147 | Page 148 | Page 149 | Page 150 | Page 151 | Page 152 | Page 153 | Page 154 | Page 155 | Page 156 | Page 157 | Page 158 | Page 159 | Page 160 | Page 161 | Page 162 | Page 163 | Page 164 | Page 165 | Page 166 | Page 167 | Page 168 | Page 169 | Page 170 | Page 171 | Page 172 | Page 173 | Page 174 | Page 175 | Page 176 | Page 177 | Page 178 | Page 179