News articles on green

---
Mongabay.com news articles on green in blog format. Updated regularly.





Timber barons linked to illegal logging in Indonesian New Guinea

(08/05/2010) Timber barons are illegally exploiting Indonesia's increasingly threatened lowland rainforests on the island of New Guinea for merbau wood, found an undercover investigation conducted by the Environmental Investigation Agency (EIA) and its Indonesian partner Telapak.


Rainforest destruction progresses in waves

(08/05/2010) Tropical forest degradation progresses in a series of "waves", with forests initially exploited for high value products like hardwoods and then eventually used for successively lower value goods like firewood and fodder, reports new research published in the Proceedings of the National Academy of Sciences.


Forgotten species: the nameless giant forest snail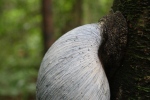 (08/04/2010) All species known to science are granted a Latin name. While this naming system is beneficent to researchers, Latin names—sad to say—don't really capture the public's attention anymore. Fortunately most species also have common names—the red fox, the pileated woodpecker, the Asian elephant, and so on. Some of these names even end up being quite wonderful: like the dusky dolphin (love the alliteration), the strawberry poison dart frog (points for creativity), the blobfish (if you see a photo you'll know why), and my all-time favorite: the goliath bird-eating spider. Although this name is slightly redundant (any spider that eats birds is goliath), I wouldn't change it for anything. However, some species, especially those less 'charismatic' ones, never get beyond their Latin name. Such is the fate of a giant forest snail known to researchers as Archachatina bicarinata and to the rest of us as...well nameless. But this begs a question: how do we save a species if we don't even name it?


Myanmar creates world's largest tiger reserve, aiding many endangered Southeast Asian species

(08/04/2010) Myanmar has announced that Hukaung Valley Tiger Reserve will be nearly tripled in size, making the protected area the largest tiger reserve in the world. Spanning 17,477 square kilometers (6,748 square miles), the newly expanded park is approximately the size of Kuwait and larger than the US state of Connecticut.


Reforestation of rainforests sequesters more carbon than plantations

(08/03/2010) A new study in Ecological Management & Restoration has found that reforesting rainforest captures more carbon than monoculture plantation and even mixed species plantations. The research tested three projects in north-eastern Australia: a rainforest reforesting project using a variety of native trees, a mixed species plantation, and a monoculture plantation of conifers.


Bold rainforest idea makes good: Ecuador secures trust fund to save park from oil developers


(08/03/2010) In what may amount to a historic moment in the quest to save the world's rainforests and mitigate climate change, Ecuador and the United Nations Development Fund (UNDF) have created a trust fund to protect one of the world's most biodiverse rainforests from oil exploration and development. The fund will allow the international community to pay Ecuador to leave an estimated 850 million barrels of oil in Yasuni National Park in the ground instead of extracting it. This first-of-its-kind agreement, known as the Yasuni-ITT Initiative, will allow the rainforest protected area to remain pristine: preserving one of the most species-rich places on Earth, safeguarding the lives of indigenous people, and keeping an estimated 410 million tons of CO2 out of the atmosphere.


Environmental assessment for Borneo coal plant riddled with errors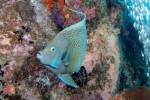 (08/03/2010) The Detailed Environmental Impact Assessment (DEIA) for a proposed coal plant in Sabah is full of holes, according to activists with the organization Green SURF (Sabah Unite to Re-Power the Future), which opposes the plant. The official environmental report from Lahad Datu Energy lists species not endemic to Borneo, mistakes the nearest ecosystem to the coal plant, and confuses indigenous groups. Even more seriously, the DEIA leaves out information on the coal plant's specifics and possible 'green' alternatives.


Camp merges technology and conservation for local students

(08/03/2010) From July 23-25, Taiwanese undergraduates held a camp in Bukit Lawang, Sumatra, that taught local high school students to use technology as a conservation tool. The Taiwanese volunteers aimed to help local people in this popular rainforest tourism destination to use the Internet to research and promote sustainable tourism practices. The high school students, who had no formal training in using the Internet, learned to use email, produce a blog, conduct research, and use GPS devices to create a map of part of the local trail system.


BP spill officially the worst offshore oil accident

(08/03/2010) BP's Gulf of Mexico disaster is officially the worst accidental oil spill on record, U.S. authorities said Monday.


Endangered Animals: 10 Reasons for Hope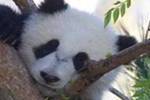 (08/03/2010) Earlier last month the Zoological Society of San Diego launched two far reaching media and development projects which showcase the Zoo's extensive global field conservation programs. Mongabay had the opportunity to attend the launch ceremony of the Zoo's new 'Global Action Team' and the accompanying 'Ten Reasons for Hope' campaign. While at this event, we spoke with Alan Lieberman, Director of Regional Conservation Programs, about the development of both projects.


World Bank looking at 'ecosystem-based approaches' to infrastructure projects

(08/03/2010) Investments in protecting and managing biodiversity are key to helping the world slow and adapt to climate change, said a World Bank ecologist speaking last month at the Association for Tropical Biology and Conservation meeting in Sanur, Bali.


Scientists condemn current development plan in Kalimantan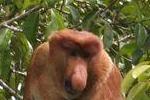 (08/02/2010) Scientists with the Association for Tropical Biology and Conservation (ATBC) have released a resolution opposing the current development plan for a road and bridge crossing Balikpapan Bay in the Indonesian state of Kalimantan. The resolution states that the plan threatens not only the fragile ecosystems within the bay, but of the nearby mangroves as well as the Sungai Wain forest and its watershed, vital for local industry and people. According to ATBC, the plan could be easily remedied by officials picking an alternate route, which is also favored by locals since it would be 80 kilometers shorter.


What is the most unexplored ecosystem on Earth?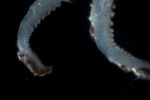 (08/02/2010) One should be forgiven for thinking that the most under-explored ecosystem in the world is tropical rainforests or cave systems since new species are frequently uncovered in such places. But new research in the open-access journal PLoS ONE finds that the least explored part of the world is the deep sea, especially what lies beneath the open ocean. Ironically, not only does this ecosystem remain the least explored, it is also the world's largest habitat.


Logging crisis pushes Madagascar's forests on to UNESCO's Danger List


(08/01/2010) UNESCO's World Heritage committee has added Madagascar's unique tropical forests to its Danger List of threatened ecosystems. The move comes following a drawn-out illegal logging crisis that has seen loggers and traders infiltrating the island-nation's national parks for rosewood. Bushmeat hunting of lemurs and other rare species also accompanied the crisis.


Longtime target of green groups, Cargill, to supply sustainably-certified palm oil to Unilever


(07/30/2010) Agriculture giant Cargill has announced an agreement to supply Unilever with 10,000 metric tons of palm oil sustainably-certified from the Round Table for Sustainable Palm Oil (RSPO). Cargill has often come under fire from green groups for being linked to the rainforest destruction. The Dutch-English company Unilever—the world's biggest buyer of palm oil—has been trying to move its palm oil sources away from deforestation with a goal of sourcing only 'sustainable' palm oil by 2015.


Indonesian people-not international donors or orangutan conservationists-will determine the ultimate fate of Indonesia's forests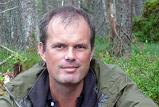 (07/29/2010) Many of the environmental issues facing Indonesia are embodied in the plight of the orangutan, the red ape that inhabits the islands of Borneo and Sumatra. Orangutan populations have plummeted over the past century, a result of hunting, habitat loss, the pet trade, and human-ape conflict. Accordingly, governments, charities, and concerned individuals have ploughed tens of millions of dollars into orangutan conservation, but have little to show in terms of slowing or reversing the decline. The same can be said about forest conservation in Indonesia: while massive amounts of money have been put toward protecting and sustainable using forests, the sum is dwarfed by the returns from converting forests into timber, rice, paper, and palm oil. So orangutans—and forests—continue to lose out to economic development, at least as conventionally pursued. Poor governance means that even when well-intentioned measures are in place, they are often undermined by corruption, apathy, or poorly-designed policies. So is there a future for Indonesia's red apes and their forest home? Erik Meijaard, an ecologist who has worked in Indonesia since 1993 and is considered a world authority on orangutan populations, is cautiously optimistic, although he sees no 'silver bullet' solutions.


Visiting the Gulf: how wildlife and people are faring in America's worst environmental disaster, an interview with Jennifer Jacquet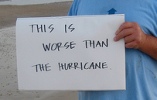 (07/29/2010) "President Obama called it 'the worst environmental disaster America has ever faced.' So I thought I should face it and head to the Gulf"—these are the opening words on the popular blog Guilty Planet as the author, marine biologist Jennifer Jacquet, embarked on a ten day trip to Louisiana. As a scientist, Jacquet was, of course, interested in the impact of the some four million barrels of oil on the Gulf's already depleted ecosystem, however she was as equally keen to see how Louisianans were coping with the fossil fuel-disaster that devastated their most vital natural resource just four years after Hurricane Katrina.


Eleven new species discovered in France

(07/29/2010) Usually announcements of new species come from biodiverse rainforests or unexplored marine depths, but researchers have announced the discovery of nearly a dozen new species in one of Earth's most well-trodden place: France. Eleven new species have been discovered in Mercantour National Park in southern France. All the new species are insects, including one beetle, seven new aquatic invertebrate living under creek beds, and three springtails, which are soil-dwelling arthropods.


Cameroon says goodbye to cheetahs and African wild dogs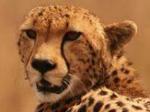 (07/28/2010) Researchers have confirmed that cheetahs (Acinonyx jubatus) and African wild dogs (Lycaon pictus) have become essentially extinct in Cameroon. A three year study by the Institute of Environmental Sciences at Leiden University in the Netherlands found that the same factors that pushed cheetahs and African wild dogs to local extinction, have also left Cameroon's other big predators hanging by a thread, including the lion, the leopard, and two species of hyena: the spotted and the striped.


Already illegal, one man tests poisoning rhino horn too

(07/28/2010) Given the epidemic of rhino poaching across Africa and Asia, which has placed four out of five species in jeopardy of extinction, one fed-up game manager wants to take the fight beyond the poachers to the consumer. Ed Hern, owner of the Lion and Rhino Park near Johannesburg, told South Africa's The Times that he has begun working with a veterinarian on injecting poison into a rhino's horn to consumers. He told The Times that people who consumed poisoned rhino horn "would get very sick or die".


Backbone of marine food chain in alarming decline

(07/28/2010) Tiny marine algae, known as phytoplankton, are the backbone of the marine food chain, yet a new study in Nature has found that this backbone is disintegrating. Researchers discovered that since 1950 phytoplankton has declined by approximately 40 percent across the Northern Hemisphere, a decline that corresponds to warming waters due to climate change. Given that phytoplankton feed the oceans' abundance all the way up the food chain—from zooplankton to fish to seabird to sharks to humans—the decline has likely impacted the very structure of the ocean.


Oil devastates indigenous tribes from the Amazon to the Gulf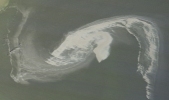 (07/27/2010) For the past few months, the mainstream media has focused on the environmental and technical dimensions of the Gulf mess. While that's certainly important, reporters have ignored a crucial aspect of the BP spill: cultural extermination and the plight of indigenous peoples. Recently, the issue was highlighted when Louisiana Gulf residents in the town of Dulac received some unfamiliar visitors: Cofán Indians and others from the Amazon jungle. What could have prompted these indigenous peoples to travel so far from their native South America? Victims of the criminal oil industry, the Cofán are cultural survivors. Intent on helping others avoid their own unfortunate fate, the Indians shared their experiences and insights with members of the United Houma Nation who have been wondering how they will ever preserve their way of life in the face of BP's oil spill.


Indigenous tribes occupy dam in Brazil, demand reparations

(07/27/2010) An indigenous group in Brazil has taken over a hydroelectric dam, which they state has polluted vital fishing grounds and destroyed sacred burial ground. They are demanding reparations for the damage done and that no more dams are built in the region without their prior consent.


Record highs, forest fires, and ash-fog engulf Moscow

(07/27/2010) Moscow and parts of Russia have been hit by record high temperatures and forest fires. Ashen fog from peat forests burning near Moscow has prompted officials to warn elderly and those with heart or bronchial problems to stay inside. Workers should be allowed a siesta to rest in the afternoon, as well, said the Russia's chief health official.


If Madagascar's biodiversity is to be saved, international community must step up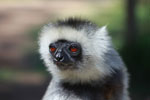 (07/27/2010) The international community's boycott of environmental aid to Madagascar is imperiling the island's unique and endangered wildlife, according to a new report commissioned by the US Agency for International Development's (USAID) Bureau of Africa. International aid to the desperately poor nation slowed to a trickle after a government coup last year, including a halt on environmental funding from the US government. Since then the island has experienced an environmental crisis: illegal loggers and traders began decimating protected areas, and the wildlife trade, including hunting endangered lemurs for bushmeat, took off.


On the Road with Dr. Laurie Marker: Reflections on Conservation in the Media Age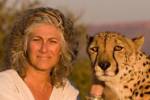 (07/26/2010) Earlier this year, mongabay.com had the opportunity to interview world-renown conservationist Dr. Laurie Marker, Executive Director and Founder of the Namibia-based Cheetah Conservation Fund (CCF). Dr. Marker had just received the prestigious Tyler Prize for Environmental Achievement from the University of Southern California and was traveling throughout the US on one of her many international public relations tours.


US government fails on climate change

(07/26/2010) Not even intense international pressure, the BP oil spill, worsening floods, or the fact that the last six months have been the warmest on record globally was enough to push US climate legislation through the Senate. In the end the legislation died without a single Republican supporting it and a number of Democrats balking. Democratic Senate leader, Harry Reid, said they would continue to push climate legislation in the fall, but analysts say success then is unlikely given up-coming elections in November.


Endangered otter rediscovered in Borneo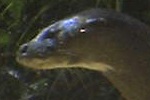 (07/25/2010) The last time the hairy-nosed otter (Lutra sumatrana) was seen in Borneo it was road-kill, but researchers have now photographed a living individual of this elusive and endangered species. Photos were taken by camera trap in the Dermakot forest in Sabah, a state of Malaysian Borneo. While the last specimen known in Borneo was killed by a car in 1997, the species hasn't been found confirmed in Sabah for over a century.


Who's really accountable for the BP oil spill?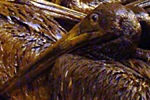 (07/25/2010) Reading articles in the newspapers recently and online, I find the media's focus is on scrutinizing BP's way of paying for the damage done when an estimated 76,934,000 gallons of their oil leaked out into the Gulf of Mexico after the explosion of their Deepwater Horizon rig in April. It is not that they are being criticised for not standing up and taking full responsibility for their recklessness that caused the spill, but instead they are being accused of not paying enough money for its clean-up. Taxpayers are outraged that they may pick-up the tab and are demanding to know why they should be held accountable when the disaster wasn't their fault. Yet, do we not all have a part to play in this catastrophe?


Scientists commend Indonesia for conservation measures, but urge immediate action on forests and peatlands


(07/23/2010) Scientists convening at the annual Association for Tropical Biology and Conservation (ATBC) meeting in Sanur, Bali urged Indonesia's leaders to strengthen measures to protect the country's biologically-rich ecosystems. In a resolution issued on the final day of the five-day conference, ATBC commended Indonesia for recent moves to protect forests, including a pledge to cut illegal logging and a billion dollar partnership with Norway to reduce deforestation and forest degradation, but asked the government to immediately implement a planned moratorium on new forestry concessions on peatlands and primary forest lands.


Citibank's shark fin soup promotion draws ire, ends early

(07/22/2010) Citibank Hong Kong has canceled its promotion of shark fin soup after activists cried foul, according to the New York Times. The branch had offered Citibank card holders 15 percent off a shark fin soup dinner at Maxim's Chinese Cuisine for the month of July.


New NASA image reveals the oceans' dead zones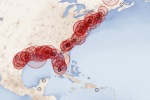 (07/22/2010) A new image by NASA reveals the extent of the world's marine dead zones, which a study in 2008 found were doubling every decade. At that time 415 dead zones had been identified worldwide. Dead zones are regions of the ocean where dissolved oxygen has fallen to such low levels that most marine species can no longer survive. Such conditions are often seasonal.


The growing impacts of China's oil spill

(07/22/2010) Two oil pipelines exploded Friday in the Chinese province of Liaoning beginning China's worst oil spill; nearly a week later 400,000 gallons of oil have spread over 166 square miles, according to China's state media. The pipeline has since been fixed and is operating again. While the spill is small compared to the BP oil disaster in the Gulf of Mexico—which currently covers nearly 3,000 square miles with approximately 100 to 200 million gallons of oil—its impact regionally will likely be very large.


Captive orangutans: enriching bodies, minds, and lives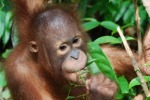 (07/22/2010) Visitors to the Orangutan Care Center and Quarantine (OCCQ) are always delighted by the sight of playful young orangutans. Hairy orange youngsters swinging through the branches or tossing balls around always induce fits of cooing and camera clicking. These activities appear to be so natural that it is easy to forget these are orphans in rehabilitation school and one of the main classes is Enrichment. The term enrichment has become a catchword in the world of captive animal husbandry in the past few years and for many organizations, enrichment has become a new focus as more and more research reveals how critical enrichment is to the physical, mental, and emotional wellbeing of captive animals.


How Greenpeace changes big business


(07/22/2010) Tropical deforestation claimed roughly 13 million hectares of forest per year during the first half of this decade, about the same rate of loss as the 1990s. But while the overall numbers have remained relatively constant, they mask a transition of great significance: a shift from poverty-driven to industry-driven deforestation and geographic consolidation of where deforestation occurs. These changes have important implications for efforts to protect the world's remaining tropical forests in that environmental groups now have identifiable targets that may be more responsive to pressure on environmental concerns than tens of millions of impoverished rural farmers. In other words, activists have more leverage than ever to impact corporate behavior as it relates to deforestation. A prime example of this power is evident in a string of successful Greenpeace campaigns, which have targeted some of the largest drivers of deforestation, including the palm oil industry in Indonesia and Malaysia and the soy and cattle industries in the Brazilian Amazon. The campaigns have shared a common approach: target large, conspicuous consumer-facing companies that sell in western markets.


Coral reefs doomed by climate change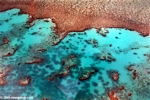 (07/22/2010) The world's coral reefs are in great danger from dual threats of rising temperatures and ocean acidification, Charlie Veron, Former Chief Scientist of the Australian Institute of Marine Science, told scientists attending the Association for Tropical Biology and Conservation meeting in Sanur, Bali. Tracing the geological history of coral reefs over hundreds of millions of years, Veron said reefs lead a boom-and-bust existence, which appears to be correlated with atmospheric carbon dioxide levels. With CO2 emissions rising sharply from human activities, reefs—which are home to perhaps a quarter of marine species and provide critical protection for coastlines—are poised for a 'bust' on a scale unlike anything seen in tens of millions of years.


Scientists sound warning on forest carbon payment scheme


(07/22/2010) Scientists convening in Bali expressed a range of concerns over a proposed mechanism for mitigating climate change through forest conservation, but some remained hopeful the idea could deliver long-term protection to forests, ease the transition to a low-carbon economy, and generate benefits to forest-dependent people.


Indonesia's forests are a global heritage, says VP

(07/21/2010) The vice president of Indonesia on Wednesday urged scientists and the broader international community to help Indonesia find a balance between conservation and natural resource use.


Wildlife trafficking hubs identified in Indonesia

(07/21/2010) The bulk of illegally traded wildlife moves through two "triangles" that span the Indonesian archipelago, an ecologist told scientists attending a meeting convened in Sanur, Bali by the Association for Tropical Biology and Conservation.


Activist against illegal mining shot dead in India

(07/21/2010) On July 20th two unidentified men rode up to Amit Jethwa on a motorcycyle as he was coming out of his office in Ahmedabad and shot him dead at point blank range. Jethwa had recently filed a petition against illegal logging in the Gir Forest, the last home of the Asiatic lion, a subspecies of the African lion listed as Endangered by the IUCN Red List.


Amazing reefs: how corals 'hear', an interview with Steve Simpson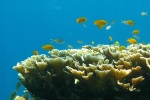 (07/21/2010) Corals aggregate to form vast reefs, which are home to numerous species and provide vital ecological services such as protecting shorelines. However, coral reefs are one of the most threatened ecosystems in the world due to many factors, such as global warming and ocean acidification. Recent research by Simpson and his team of scientists has shown that corals, rather than drifting aimlessly after being released by their parent colonies and by chance landing back on reefs, instead find their way purposefully to reefs by detecting the sound of snapping shrimps and grunting fish on the reef. However, that discovery also means that the larvae might struggle to find reefs when human noises, like drilling or boats, mask the natural ocean sounds.


Ethiopian government says it has tripled forest cover in a decade

(07/21/2010) Known abroad for past images of drought and starvation, the African nation of Ethiopia has announced that it has tripled forest cover from 3 percent in 2000 to 9 percent today, according to the AFP.


June was the 304th month in a row above average temperatures

(07/20/2010) Data released from the US's National Oceanic and Atmospheric Administration (NOAA) and the National Climatic Data Center shows that June 2010 was a record breaker. It was the warmest month of June globally since record-taking began in 1880 and it is the 304th month in a row that has been above the 20th Century average. The last month to fall below the average was February 1985: the month Nelson Mandela, who recently celebrated his 92nd birthday, rejected an offer of freedom from the then apartheid government.


Following public outcry, New Zealand drops plan to mine protected areas

(07/20/2010) The New Zealand government has caved to public pressure, announcing that it is dropping all plans to mine in protected areas. The plan to open 7,000 hectares of protected areas to mining would have threatened a number of rare and endemic species, including two frogs that are prehistoric relics virtually unchanged from amphibian fossils 150 million years old: Archey's frog (Leiopelma archeyi) and Hochstetter's frog (Leiopelma hochstetteri).


Mahogany market in US threatening the lives of uncontacted natives in the Amazon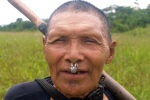 (07/20/2010) Consumers in the US purchasing mahogany furniture may be unwittingly supporting illegal logging in a Peruvian reserve for uncontacted indigenous tribes, imperiling the indigenous peoples' lives. A new report by the Upper Amazon Conservancy (UAC) provides evidence that loggers are illegally felling mahogany trees in the Murunahua Reserve where it is estimated some 200 uncontacted natives live.


30 frog species, including 5 unknown to science, killed off by amphibian plague in Panama

(07/19/2010) With advanced genetic techniques, researchers have drawn a picture of just how devastating the currently extinction crisis for the world's amphibians has become in a new study published in the Proceedings of the Nation Academy of Sciences (PNAS). Studying frog populations using DNA barcoding in Panama's Omar Torrijos National Park located in El Copé researchers found that 25 known species and 5 unknown species have vanished since 1998. None have returned.


Oil disaster threatens Gulf of Mexico's deep water titans



(07/19/2010) As I discovered in the course of researching my book, No Rain in the Amazon: How South America's Climate Change Affects the Entire Planet (Palgrave, 2010), the oil industry has had a poor record when it comes to protecting aquatic sea life. Take for example the manatee, which has been put at risk from the Amazon to the Gulf of Mexico as a result of the oil industry. One of the most outlandish creatures on the planet, the shy and retiring manatee, which gets its name from an American Indian word meaning "Lady of the Water," was first described as a cross between a seal and hippo. The creature has a wonderfully round body, mostly black skin the texture of vinyl, a bright pink belly, a diamond-shaped tail and a cleft lip.


Australian mammals in steady decline even in large National Park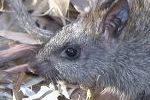 (07/19/2010) Kakadu National Park, one of the Australia's "largest and best-resourced" protected areas, is experiencing a staggering decline in its small mammal population, according to a new study published in Wildlife Research. Spanning nearly 2 million hectares—larger than Fiji—the park lies in tropical northern Australia. 'This decline is catastrophic,' John Woinarski, lead author of the study and expert on Australian mammals, told mongabay.com. 'We know of no comparable case in the world of such rapid and severe decline of a large proportion of native species in a large conservation reserve.'


Rare primate photographed for the first time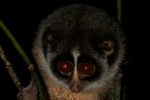 (07/18/2010) The Horton Plains slender loris (Loris tardigradus nycticeboides, thought extinct by researchers for over six decades, has finally posed for a photograph. This small nocturnal primate lives in the surviving montane tropical forest of Sri Lanka. The species was photographed during a recent expedition by the Zoological Society of London (ZSL)'s EDGE program in conjunction with Sri Lankan researchers.


A fifth of the world's mangroves gone in 30 years

(07/18/2010) A new report by the United Nation Environment Program (UNEP) and the Nature Conservancy has found that mangrove forests are being lost at staggering rates worldwide: since 1980 one fifth of the world's mangroves have been felled.



Page 1 | Page 2 | Page 3 | Page 4 | Page 5 | Page 6 | Page 7 | Page 8 | Page 9 | Page 10 | Page 11 | Page 12 | Page 13 | Page 14 | Page 15 | Page 16 | Page 17 | Page 18 | Page 19 | Page 20 | Page 21 | Page 22 | Page 23 | Page 24 | Page 25 | Page 26 | Page 27 | Page 28 | Page 29 | Page 30 | Page 31 | Page 32 | Page 33 | Page 34 | Page 35 | Page 36 | Page 37 | Page 38 | Page 39 | Page 40 | Page 41 | Page 42 | Page 43 | Page 44 | Page 45 | Page 46 | Page 47 | Page 48 | Page 49 | Page 50 | Page 51 | Page 52 | Page 53 | Page 54 | Page 55 | Page 56 | Page 57 | Page 58 | Page 59 | Page 60 | Page 61 | Page 62 | Page 63 | Page 64 | Page 65 | Page 66 | Page 67 | Page 68 | Page 69 | Page 70 | Page 71 | Page 72 | Page 73 | Page 74 | Page 75 | Page 76 | Page 77 | Page 78 | Page 79 | Page 80 | Page 81 | Page 82 | Page 83 | Page 84 | Page 85 | Page 86 | Page 87 | Page 88 | Page 89 | Page 90 | Page 91 | Page 92 | Page 93 | Page 94 | Page 95 | Page 96 | Page 97 | Page 98 | Page 99 | Page 100 | Page 101 | Page 102 | Page 103 | Page 104 | Page 105 | Page 106 | Page 107 | Page 108 | Page 109 | Page 110 | Page 111 | Page 112 | Page 113 | Page 114 | Page 115 | Page 116 | Page 117 | Page 118 | Page 119 | Page 120 | Page 121 | Page 122 | Page 123 | Page 124 | Page 125 | Page 126 | Page 127 | Page 128 | Page 129 | Page 130 | Page 131 | Page 132 | Page 133 | Page 134 | Page 135 | Page 136 | Page 137 | Page 138 | Page 139 | Page 140 | Page 141 | Page 142 | Page 143 | Page 144 | Page 145 | Page 146 | Page 147 | Page 148 | Page 149 | Page 150 | Page 151 | Page 152 | Page 153 | Page 154 | Page 155 | Page 156 | Page 157 | Page 158 | Page 159 | Page 160 | Page 161 | Page 162 | Page 163 | Page 164 | Page 165 | Page 166 | Page 167 | Page 168 | Page 169 | Page 170 | Page 171 | Page 172 | Page 173 | Page 174 | Page 175 | Page 176 | Page 177 | Page 178 | Page 179 | Page 180 | Page 181 | Page 182 | Page 183 | Page 184 | Page 185 | Page 186 | Page 187 | Page 188 | Page 189 | Page 190 | Page 191 | Page 192 | Page 193 | Page 194 | Page 195 | Page 196 | Page 197 | Page 198 | Page 199 | Page 200 | Page 201 | Page 202