News articles on green marketing

---
Mongabay.com news articles on green marketing in blog format. Updated regularly.





Healthier economy leads to more 'green' advertising

(07/30/2012) Advertisers run more 'green' ads when the economy is stronger, confirms a new study that looked at 30 years of advertising in National Geographic Magazine.


Controversial pulp and paper companies underwrite Indonesia's climate change pavilion in Durban

(12/10/2011) A 'significant proprtion' of Indonesia's $3.3. million pavilion at climate talks in Durban was funded by Indonesian pulp and paper companies companies, reports Reuters Alertnet.


Environmental news in review: Keystone pipeline delayed, Dole exits banana project, a rhino goes extinct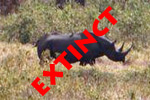 (12/02/2011) November 2011 was a big month for environmental news stories. Topping the list was the Obama Administration's decision to delay the controversial Keystone pipeline which would have carried tar sands oil from Canada to the Gulf Coast. The scheme was vehemently opposed by environmental groups which turned the issue into a litmus test for Obama, whose campaign platform included a promise to take action on greenhouse gas emissions. More than 1,200 protesters were arrested in demonstrations leading up to Obama's decision.


Report questions legitimacy of Asia Pulp & Paper's conservation initiatives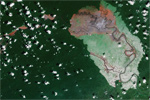 (11/22/2011) A new report by an Indonesian environmental group casts doubt on Asia Pulp & Paper's commitment to sustainability. In its corporate social responsibility reports and advertisements, Asia Pulp & Paper (APP), one of Indonesia's largest pulp and paper suppliers, has touted several forest reserves as indicators of its commitment to environmental stewardship. APP has portrayed these as voluntary, goodwill efforts to conserve Sumatra's endangered wildlife. But in a new report, Greenomics-Indonesia, a Jakarta-based NGO, says that at best these projects represent compliance with existing Indonesian laws or are in areas where commercial exploitation isn't viable.


Entertainment media skews public perception of chimpanzees in the wild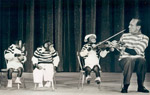 (11/14/2011) You've probably seen them: the TV ads showing chimpanzees wearing suits, driving cars, or smoking cigars. These ads may tickle our funny bone, but they warp our perceptions of how chimpanzees are faring in the wild, researchers at Duke University have found. The study, published October 12 in the journal PLoS ONE, examined whether watching commercials featuring chimpanzees influenced people's understanding of their endangered status.


Supermarket challenges toilet paper marker to disprove deforestation allegations

(08/31/2011) A major New Zealand supermarket chain has asked Cottonsoft to prove its environmental credentials after testing by WWF and Greenpeace revealed the toilet paper maker was using mixed tropical hardwoods sourced from Indonesia's rainforests in its tissue. reports The Dominion Post.


Taking corporate sustainability seriously means changing business culture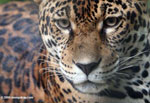 (08/11/2011) As more and more people demand companies to become sustainable and environmentally conscious, many corporations are at a loss of how to begin making the changes necessary. If they attempt to make changes—but fall short or focus poorly—they risk their actions being labeled as 'greenwash'. In addition, if they implement smart changes and self-regulations, but their employees don't buy-in to the process, all their investments will be for nothing. This is where Accountability Now, a young, fresh social responsibility agency, comes in. Clare Raybould, director of Accountability Now, believes companies—large and small—have the potential to change the world for the better, but they simply need a guiding hand to change not just the way a company works, but its culture.


Shipping firm pledges to disconnect itself from rainforest destruction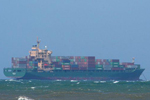 (05/25/2011) The Danish shipping giant Maersk pledged this week to stop purchasing containers with floors made from uncertified tropical hardwood, reports Deutsche Welle press. In an effort to reduce illegal logging and combat climate change, the company will be turning to recycled plastic, bamboo, and tropical wood certified by the Forest Stewardship Council (FSC) for its flooring. The Copenhagen-based firm is the first cargo company to transition to 'green containers' as part of a sustainable business strategy.


REDD project developer Carbon Conservation partly acquired by mining company

(05/03/2011) East Asia Minerals Corporation, an Asian mining company, has acquired a 50% stake in Carbon Conservation, a Australian company that developed one of the world's first forest conservation projects funded by carbon credits, for $500,000, according to a press release from the mining company.


Palm oil lobby attacks World Bank's new social and environmental safeguards

(04/18/2011) Groups funded by the palm oil industry lashed out at the World Bank's new framework to resume lending to the palm oil sector.


Pro-deforestation group calls for weakening of U.S. law against illegal logging

(04/14/2011) A group that lobbies on behalf of forestry conglomerates in Indonesia and Malaysia is calling on the U.S. to roll back legislation intended to fight illegal logging. World Growth International, a Washington D.C.-based group that portrays itself as a humanitarian organization, yet consistently pushes policies that favor industrial forestry interests over those of rural communities, has submitted formal comments to the United States Department of Agriculture, Animal and Plant Health Inspection Service's (APHIS) review of the implementation of the revised Lacey Act provisions that prohibit trade in illegally logged wood products, including timber and paper.


Pro-deforestation group criticizes palm oil giant for sustainability pact

(03/24/2011) World Growth International, a group that advocates on behalf of industrial forestry interests, has criticized Golden Agri Resources (GAR), Indonesia's largest palm oil producer, for signing a forest policy that aims to protect high conservation value and high carbon stock forest and requires free, prior informed consent (FPIC) in working with communities potentially affected by oil palm development. In a newsletter published March 10, World Growth International claimed that GAR's agreement "could severely hamper the company's growth" by limiting where it can establish new plantations and says that negotiating with multiple stakeholders "will delay and complicate any investment by the company." World Growth International concludes by implying that GAR may renege on its commitment. But Peter Heng, Managing Director, Communications and Sustainability at GAR, disagreed with World Growth International's assessment.


Does chopping down rainforests for pulp and paper help alleviate poverty in Indonesia?


(01/13/2011) Over the past several years, Asia Pulp & Paper has engaged in a marketing campaign to represent its operations in Sumatra as socially and environmentally sustainable. APP and its agents maintain that industrial pulp and paper production — as practiced in Sumatra — does not result in deforestation, is carbon neutral, helps protect wildlife, and alleviates poverty. While a series of analyses and reports have shown most of these assertions to be false, the final claim has largely not been contested. But is conversion of lowland rainforests for pulp and paper really in Indonesia's best economic interest?


Indonesian logging company makes 'deceptive' claims on carbon conservation project

(11/24/2010) A major wood-pulp company is misleading the public over its commitment to reducing greenhouse gas emissions through a carbon conservation project in Sumatra, claims Greenomics, an Indonesian activist group.


Nobel Prize winner, anti-poverty group, scientists fire back at logging lobbyist

(11/01/2010) An industrial lobbyist is facing mounting criticism for his campaign to reduce social and environmental safeguards in Indonesia.


Scientists blast greenwashing by front groups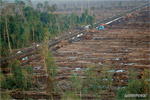 (10/27/2010) A group of prominent scientists has published an open letter challenging the objectivity of World Growth International, an NGO that claims to operate on behalf of the world's poor, and its leader Alan Oxley, a former trade diplomat who also chairs ITS Global, a marketing firm. The letter, published online in several forums, slams World Growth and ITS Global as a front groups for forestry companies. The scientists note that while the groups have not disclosed their sources of funding, they assert ITS receives funding from Sinar Mas, an Indonesian conglomerate that controls Asia Pulp & Paper (APP), a forest products brand, and Sinar Mas Agro Resources & Technology, a palm oil firm, among other companies.


Misleading claims from a palm oil lobbyist

(10/23/2010) In an editorial published October 9th in the New Straits Times ("Why does World Bank hate palm oil?"), Alan Oxley, a former Australian diplomat who now serves as a lobbyist for logging and plantation companies, makes erroneous claims in his case against the World Bank and the International Finance Corp (IFC) for establishing stronger social and environmental criteria for lending to palm oil companies. It is important to put Mr. Oxley's editorial in the context of his broader efforts to reduce protections for rural communities and the environment.


Corporations, conservation, and the green movement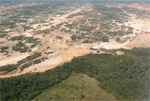 (10/21/2010) The image of rainforests being torn down by giant bulldozers, felled by chainsaw-wielding loggers, and torched by large-scale developers has never been more poignant. Corporations have today replaced small-scale farmers as the prime drivers of deforestation, a shift that has critical implications for conservation. Until recently deforestation has been driven mostly by poverty—poor people in developing countries clearing forests or depleting other natural resources as they struggle to feed their families. Government policies in the '60s, '70s, and '80s had a multiplier effect, subsidizing agricultural expansion through low-interest loans, infrastructure projects, and ambitious colonization schemes, especially in the Amazon and Indonesia. But over the past two decades, this has changed in many countries due to rural depopulation, a decline in state-sponsored development projects, the rise of globalized financial markets, and a worldwide commodity boom. Deforestation, overfishing, and other forms of environmental degradation are now primarily the result of corporations feeding demand from international consumers. While industrial actors exploit resources more efficiently and cause widespread environmental damage, they also are more sensitive to pressure from consumers and environmental groups. Thus in recent years, it has become easier—and more ethical—for green groups to go after corporations than after poor farmers.


Malaysia/Indonesia partnership proposed to counter environmental complaints over palm oil

(10/18/2010) Malaysia and Indonesia should establish "a joint council based in Europe and the United States" to boost the image of palm oil and counter criticism from environmental and human rights groups, a Malaysian minister told Malaysia state press.


Can 'boutique capitalism' help protect the Amazon?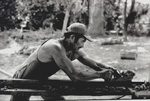 (10/11/2010) Most companies talk green, but few—almost none in fact—actually walk the walk. Sustainable design company, Ecostasy, not only walks the walk, but actually seeks out among the most challenging places to work: the imperiled Brazilian Amazon. Specializing in hand-crafted products by indigenous groups—such as jewelry, pots, and furniture—Ecostasy seeks to balance smart economics, environmental protection, and community development. Make no mistake, however, Ecostasy is not a non-profit, but a rare and refreshing example of a company truly dedicated to changing the world for the better. "In my mind, a virtuous company does not compromise ethical principles for economic interests. For me, being ethical is comprised of conducting oneself with honesty and responsibility to one's constituencies (customers, employees, suppliers), society and the environment," Katherine Ponte, founder of Ecostasy, told mongabay.com in an interview.


What is the Brazilian Brand?

(10/09/2010) An economic and social powerhouse, Brazil has burst forth on to the world stage with such tenacious drive and determination that observers may indeed wonder what sort of political impact the South American giant will have upon the wider region in the coming years. Though the country still faces incredible domestic challenges, the outgoing Luiz Inácio 'Lula' da Silva administration has done much to put Brazil's house in order and the president leaves office with record 80% popularity. Unlike its volatile and unstable Andean neighbors, Brazil has consolidated a credible democracy and recently concluded the first round of its presidential vote.


Fraud allegations against Indonesian palm oil giant widen, tarnishing auditors and sustainable palm oil initiative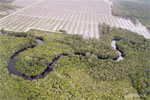 (08/19/2010) Sinar Mas, an Indonesian conglomerate whose holdings include Asia Pulp and Paper, a paper products brand, and PT Smart, a palm oil producer, was sharply rebuked Wednesday over a recent report where it claimed not to have engaged in destruction of forests and peatlands. At least one of its companies, Golden Agri Resources, may now face an investigation for deliberately misleading shareholders in its corporate filings.


Walmart fires back at Greenpeace over deforestation charges


(07/07/2010) Walmart on Wednesday fired back at Greenpeace after the activist group linked the retail giant to destruction of Indonesia's rainforests through its purchases from Sinar Mas Group's Asia Pulp & Paper (APP), a Singapore-based firm associated with destructive logging practices. Noting that it was already working with Greenpeace to eliminate deforestation from its supply chain, the world's largest retailer said it "does not support deforestation" and does not source from APP for its "largest markets." Walmart said it was "surprised" Greenpeace targeted it in a recent press release announcing a new report.


Big compromise reached on Canada's Boreal by environmental groups and forestry industry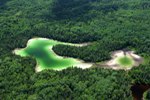 (05/19/2010) In what is being heralded as the 'world's largest conservation agreement' 20 Canadian forestry companies and nine environmental organizations have announced an agreement covering 72 million hectares of the Canadian boreal forest (an area bigger than France). Reaching a major compromise, the agreement essentially ends a long battle between several environmental groups and the companies signing on, all members of the Forest Products Association of Canada (FPAC).


Mars to use only sustainably-sourced fish in pet food by 2020

(04/01/2010) Mars, Inc. announced Thursday it will use only sustainably-sourced fish in its pet products, including PEDIGREE®, SHEBA® and WHISKAS® branded products, by 2020.


Consumers fail at identifying green companies

(02/17/2010) An article today in New Scientist shows that American consumers have a difficult time correctly identifying green companies, often confusing 'greenwashing' for true green credentials or not bestowing enough credit where credit is truly due. By combining data from Earthsense, which polled 30,000 Americans about on their views of 'green' companies, and Trucost which assesses companies global environmental impact, New Scientist was able to discover just how confused American consumers are when it comes to identifying 'green'.


New rating systems seeks to promote sustainable landscapes from shopping malls to city parks

(11/15/2009) The Sustainable Sites Initiative has developed the United States' first rating system for the design, construction, and on-going maintenance of a wide-variety of landscapes, both with and without buildings, including shopping malls, subdivisions, university campuses, corporate buildings, transportation centers, parks and other recreation areas, and single-family homes.


Blackwashing by NGOs, greenwashing by corporations, threatens environmental progress


(11/12/2009) Misinformation campaigns by both corporations and environmental groups threaten to undermine efforts to conserve biodiversity and reduce environmental degradation, argues a new paper published in the journal Biotropica. Growing concerns over climate change and unsustainable resource extraction have put companies that exploit the environment in the spotlight. Some firms have responded by taking measures to reduce their environmental impact. Others have alternatively engaged in sophisticated marketing campaigns intended to mislead consumers on their environmental performance, maintaining that environmentally-destructive practices are instead benign. At the same time some activist groups have been guilty of exaggerating claims of environmental misconduct in order to boost support for their campaigns and therefore their fundraising efforts.


Disney commits $4 million to rainforest conservation in the Amazon, Congo

(11/03/2009) The Walt Disney Company will invest $7 million in forest conservation projects in the U.S., the Congo Basin, and the Amazon in an effort to reduce its greenhouse gas emissions.


Retailers Costco and Amazon.com flunk sustainable paper use, WalMart and Target fare little better

(08/27/2009) Every year forests are destroyed for the production of paper: habitat is lost, greenhouse gases are released, species are impacted, and fresh water sources damaged. Some companies have begun to move towards more sustainable paper production, seeking paper sources stamped by the Forest Stewardship Council (FSC) and increasing the use of recycled paper, however other companies in the industry have yet to change their way. The 3rd annual report card conducted by Dogwood Alliance and Forest Ethics focuses both on the companies who continue to make progress toward sustainable paper production—and those who don't.


Marine scientist calls for abstaining from seafood to save oceans


(06/08/2009) In April marine scientist Jennifer Jacquet made the case on her blog Guilty Planet that people should abstain from eating seafood to help save life in the ocean. With fish populations collapsing worldwide and scientists sounding warnings that ocean ecosystems—as edible resources—have only decades left, it is perhaps surprising that Jacquet's call to abstain from consuming seafood is a lone voice in the wilderness, but thus far few have called for seafood lovers to abstain.


Rainforest conservation can help U.S. businesses reduce costs

(04/20/2009) Carbon credits generated through forest conservation could provide a cost-effective way for U.S. companies to reduce their greenhouse gas emissions, business leaders were told at a meeting in Columbus, Ohio


ADM takes step towards more sustainable soy production in the Amazon

(01/27/2009) Agricultural giant Archer Daniels Midland Co. (ADM) has partnered with Brazilian nonprofit Aliança Da Terra to promote better environmental stewardship among soybean producers operating in the Amazon, reports the Chicago Tribune.


Palm oil companies propose satellite monitoring of their plantations to ensure sustainability

(11/05/2008) The Roundtable on Sustainable Palm Oil (RSPO) is considering a proposal to use satellite imagery to enforce criteria that high value conservation areas are not converted to oil palm plantations, reports Ian Wood of the Telegraph. The move would boost RSPO's credibility at a time when the industry-lead sustainability initiative is under fire from environmentalists who say its performance to date suggests it is merely an exercise in greenwashing.


Coca-Cola announces water conservation goal

(10/30/2008) Coca-Cola Company has pledged to a 20 percent improvement in water efficiency over 2004 levels in its worldwide operations by 2012, saving some 50 billion liters of fresh water over projected use that year, reports WWF, which negotiated the agreement.


Shell, HSBC put $665,000 toward Borneo rainforest conservation project

(10/26/2008) Brunei Shell Petroleum (Shell Oil) and HSBC have donated 500,000 Brunei dollars ($333,000) each to conserve forests on the island of Borneo, reports the Borneo Bulletin.


Palm oil industry relies on greenwashing to mislead consumers, alleges report

(10/08/2008) The Malaysian palm oil industry is relying on marketing tactics that mislead the public about its environmental performance rather than taking effective steps to become "greener" alleges a new report from the environmental group Friends of the Earth (FOE).


Falling palm oil price makes palm biodiesel viable, may offer target for NGOs

(09/10/2008) Plunging palm oil prices are increasing its attractiveness as a biofuel feedstock and thereby helping buoy demand for the oilseed, reports Reuters.


Ghana becomes first country to sign sustainable timber pact with the E.U.

(09/04/2008) The European Union has signed a sustainable forestry deal with Ghana that would stop imports of illegally-harvested timber from the West African nation, according to a statement released by the European Forest Institute. The agreement comes under the European Commission's 2003 Action Plan on Forest Law Enforcement, Governance and Trade (FLEGT), which seeks to address illicit timber imports. The regulation requires chain-of-custody documentation for timber to be imported into the E.U.


Malaysia targets Africa and the Amazon for oil palm expansion

(08/25/2008) Facing land scarcity at home and environmental complaints, Malaysian palm oil producers should look overseas to expand operations, a high-ranking Malaysian agricultural minister said Monday.


Shift from poverty-driven to industry-driven deforestation may help conservation

(08/06/2008) A shift from poverty-driven deforestation to industry-driven deforestation in the tropics may offer new opportunities for forest conservation, argues a new paper published in the journal Trends in Evolution & Ecology.


Corporations become prime driver of deforestation, providing clear target for environmentalists


(08/05/2008) The major drivers of tropical deforestation have changed in recent decades. According to a forthcoming article, deforestation has shifted from poverty-driven subsistence farming to major corporations razing forests for large-scale projects in mining, logging, oil and gas development, and agriculture. While this change makes many scientists and conservationists uneasy, it may allow for more effective action against deforestation. Rhett A. Butler of Mongabay.com, a leading environmental science website focusing on tropical forests, and William F. Laurance of the Smithsonian Tropical Research Institute in Panama believe that the shift to deforestation by large corporations gives environmentalists and concerned governments a clear, identifiable target that may prove more responsive to environmental concerns.


Wal-Mart to ban sales of wood products from threatened rainforests

(07/14/2008) Wal-Mart, America's biggest retailer, has joined an initiative to conserve the world's most valuable and threatened forests.


Australia's largest retailer Woolworths greenwashes rainforest destruction in Indonesia, allege activists

(07/07/2008) Despite a year of protesting, Woolworths continues to carry paper sourced from 'the worst fibre manufacturer in the world'. Woolworths Limited is Australia's largest retailer and the world's 25th largest; it is also the only Australian company to make into the top twenty-five. It is the "Wal-mart of Down-Under". And much like Wal-mart, Woolworths has attempted to become more green recently. Though, according to a recent campaign entitled "Wake Up Woolworths", this is merely the worst in greenwashing.


Indonesian palm oil firms pledge to stop clearing rainforests

(05/13/2008) Palm oil companies operating in Indonesia pledged to stop clearing forests for new plantations reports The Jakarta Post. The move is a response to growing criticism that oil palm expansion is destroying biologically-rich rainforests and contributing to global warming.


Sustainability conference reveals a rift in the Malaysian Palm Oil Council

(05/01/2008) Last month's sustainability conference sponsored by the Malaysian Palm Oil Council (MPOC) revealed a rift between some planters and the industry marketing organization.


Unilever calls for ban on rainforest destruction for palm oil

(05/01/2008) Unilever, the world's largest consumer good company, will start using palm oil from certified sustainable sources this year and aims to have all its palm oil certified by 2015, according to a speech delivered today by CEO Patrick Cescau.


Unilever admits it can't trace origin of palm oil used in its products

(04/21/2008) Unilever has admitted to Greenpeace that it can't trace the origin of palm oil supplied by firms operating in Indonesia. The relevation suggests that efforts to improve the sustainability of Indonesian palm oil have stalled as large tracts of rainforest continue to fall for the establishment of new oil palm plantations on the islands of Borneo, New Guinea, and Sumatra.


Malaysian palm oil industry puts sustainability in the spotlight

(04/17/2008) Seeking to differentiate its palm oil from that produced less responsibly in other countries, the Malaysian Palm Oil Council (MPOC) sponsored a three-day meeting this week in Kota Kinabalu, on the island of Borneo.


Poll: Chinese more concerned about the environment than Americans

(04/07/2008) A poll released today found that 10.2 percent of the Chinese population lists environmental concerns as the nation's number one issue. It is the fourth highest concern among the Chinese after health care, employment, and the income-gap. According to the poll, the Chinese view the environment as higher than corruption, social security, housing prices, and the cost of education.



Page 1 | Page 2