News articles on government

---
Mongabay.com news articles on government in blog format. Updated regularly.





Children 'clean' oil spill with kitchen utensils in the Sundarbans


(12/15/2014) On December 9th, a tanker slammed into another vessel along the Shela River in the world's largest mangrove forest: the Sundarbans in Bangladesh. The tanker sank, spilling an estimated 75,000 gallons (350,000 liters) of fuel oil into waterways that are a part of a reserve for threatened Ganges river dolphins and Irrawaddy dolphins.


New film highlights local resistance to Nicaragua's canal


(12/11/2014) This fall, filmmakers Tom Miller and Nuin-Tara Key with Pretty Good Productions found themselves in Nicaragua where they heard about a stunning project: the Gran Canal. Approved last year, the canal is meant to compete with the Panama Canal to the south. Built by a Chinese company, it will cut through 278 kilometers, destroying forests and driving through the largest freshwater body in Central America.


Endangered environmentalists: investigating government crackdowns on green groups


(11/19/2014) Mongabay.org offers journalists opportunity to report on government muzzling of environmental activists. As climate change, pollution, and habitat destruction worsen across the globe, environmental groups are responding by ratcheting up the pressure on governments and corporations to act. Many governments have responded by increasing restrictions on environmental NGOs, including revoking charity status, increasing sentences for protestors, and passing legislation restricting NGO activity.


A tale of 2 Perus: Climate Summit host, 57 murdered environmentalists


(11/18/2014) On September 1st, indigenous activist, Edwin Chota, and three other indigenous leaders were gunned down and their bodies thrown into rivers. Chota, an internationally-known leader of the Asháninka in Peru, had warned several times that his life was on the line for his vocal stance against the destruction of his peoples' forests, yet the Peruvian government did nothing to protect him—or others.


Green Climate Fund nears $7 billion after U.S. pledges $3 billion

(11/17/2014) The Green Climate Fund (GCF) is suddenly looking very lively after two announcements over the weekend. The U.S. has announced an initial pledge of $3 billion to the fund, while Japan pledged $1.5 billion. This more than doubles the current amount pledged to the key fund, which is now around $6.94 billion from thirteen countries. The new pledges also bring the fund much closer to an initial goal of $10-15 billion.


Is the world moving backwards on protected areas?


(11/06/2014) Protected areas are undoubtedly the world's most important conservation success story. But, despite this, progress on protected areas is stalling and in some cases even falling behind. According to a sobering new paper, only 20-50 percent of the world's land and marine protected areas are meeting their goals, while the rest are hampered by lack of funding, poor management, and government ambivalence.


Can we stop runaway global warming? 'All we need is the will to change'


(11/03/2014) Twenty-six years after the founding of the IPCC, the Nobel Prize-winning group of scientists has released a new synthesis report that warns in its strongest tones yet that climate change must be dealt with. None of the findings are surprising—they have been released in earlier assessments throughout the year—but the terms in which they are written are the starkest yet.


Scientific association calls on Nicaragua to scrap its Gran Canal

(10/27/2014) ATBC—the world's largest association of tropical biologists and conservationists—has advised Nicaragua to halt its ambitious plan to build a massive canal across the country. The ATBC warns that the Chinese-backed canal, also known as the Gran Canal, will have devastating impacts on Nicaragua's water security, its forests and wildlife, and local people.


Top scientists raise concerns over commercial logging on Woodlark Island


(10/21/2014) A number of the world's top conservation scientists have raised concerns about plans for commercial logging on Woodlark Island, a hugely biodiverse rainforest island off the coast of Papua New Guinea. The scientists, with the Alliance of Leading Environmental Scientists and Thinkers (ALERT), warn that commercial logging on the island could imperil the island's stunning local species and its indigenous people.


Four countries pledge to restore 30 million hectares of degraded lands at UN Summit

(09/25/2014) In 2011, Germany and the International Union for the Conservation of Nature launched the Bonn Challenge, which pledged to restore 150 million hectares of degraded and deforested lands by 2020. Several countries have already made commitments—including the U.S.—but this week at the UN Climate Summit four more jumped on board.


Turning point for Peru's forests? Norway and Germany put muscle and money behind ambitious agreement


(09/24/2014) From the Andes to the Amazon, Peru houses some of the world's most spectacular forests. Proud and culturally-diverse indigenous tribes inhabit the interiors of the Peruvian Amazon, including some that have chosen little contact with the outside world. And even as scientists have identified tens-of-thousands of species that make their homes from the leaf litter to the canopy.


Extinction island? Plans to log half an island could endanger over 40 species


(09/22/2014) Woodlark Island is a rare place on the planet today. This small island off the coast Papua New Guinea is still covered in rich tropical forest, an ecosystem shared for thousands of years between tribal peoples and a plethora of species, including at least 42 found no-where else. Yet, like many such wildernesses, Woodlark Island is now facing major changes: not the least of them is a plan to log half of the island.


'The green Amazon is red with indigenous blood': authorities pull bodies from river that may have belonged to slain leaders

(09/17/2014) Peruvian authorities have pulled more human remains from a remote river in the Amazon, which may belong to one of the four murdered Ashaninka natives killed on September 1st. It is believed the four Ashaninka men, including renowned leader Edwin Chota Valera, were assassinated for speaking up against illegal logging on their traditional lands.


Zambia ends trophy hunting ban, elephants fair game

(09/09/2014) After 20 months, Zambia has lifted its ban on hunting, allowing trophy hunters to target numerous species in the wildlife-rich country including elephants. The announcement was made by the country's Tourism and Art's Minister, Jean Kapata, who stated that the ban had resulted in a loss of revenue to the Zambia Wild Life Authority (ZAWA).


Conservationists use social media to take on Peru's booming illegal wildlife trade


(09/04/2014) Illegal wildlife trafficking is thriving in Peru. But a Peruvian organization is now using a public campaign, via social media and press releases, to track and rescue illegally kept wildlife in the country. 'I have filed 47 complaints from 14 different states in Peru including hundreds of animals commercialized illegally in markets, kept as pets, and used as tourist attractions,' said Noga Shanee, Co-founder and project director of Neotropical Primate Conservation.


Australia cancels plan to dump dredge in Great Barrier Reef

(09/02/2014) A consortium of companies—North Queensland Bulk Ports, GVK Hancock and Adani Group—have announced they are giving up on a hugely-controversial plan to dump five million tonnes of dredged sediment in the Great Barrier Reef. The plans ran into considerable opposition from environment, conservation, and tourism groups who feared harm to the world's largest coral reef system.


Saving the Atlantic Forest would cost less than 'Titanic'


(08/28/2014) Want to save the world's most imperiled biodiversity hotspot? You just need a down payment of $198 million. While that may sound like a lot, it's actually less than it cost to make the film, Titanic. A new study published today in Science finds that paying private landowners to protect the Atlantic Forest would cost Brazil just 6.5 percent of what it currently spends ever year on agricultural subsidies.


The Gran Canal: will Nicaragua's big bet create prosperity or environmental ruin?


(08/27/2014) A hundred years ago, the Panama Canal reshaped global geography. Now a new project, spearheaded by a media-shy Chinese millionaire, wants to build a 278-kilometer canal through Nicaragua. While the government argues the mega-project will change the country's dire economic outlook overnight, critics contend it will cause undue environmental damage, upend numerous communities, and do little to help local people.


How do we save the world's vanishing old-growth forests?


(08/26/2014) There's nothing in the world like a primary forest, which has never been industrially logged or cleared by humans. They are often described as cathedral-like, due to pillar-like trees and carpet-like undergrowth. Yet, the world's primary forests—also known as old-growth forests—are falling every year, and policy-makers are not doing enough to stop it.


Indonesia's children see ravaged environment in their future


(08/11/2014) A generation ago, Borneo was one of the wildest places on the planet. But decades of logging and oil palm plantations has changed the landscape of Borneo forever: in fact a recent study found that the island has lost 30 percent of its total forest cover since 1973. In the face of this large-scale environmental destruction, a new study finds that Indonesian Borneo's children have a pessimistic view of their future.


Want to save Africa's elephants? Close all ivory markets


(08/07/2014) The only way to save the long-suffering elephants of Africa is to close every ivory market on the planet and destroy all ivory stockpiles, according to a bold new essay in Conservation Biology. Written by Elizabeth Bennett, the Vice President for Species Conservation at the Wildlife Conservation Society, the paper is likely to prove controversial.


Seeking justice for Corazón: jaguar killings test the conservation movement in Mexico


(07/31/2014) Eight years ago, a female jaguar cub was caught on film by a motion-triggered camera trap set in the foothills of canyons, oak forest, and scrubland that make-up the Northern Jaguar Reserve, just 125 miles south of the U.S.-Mexico border. Three years later, in 2009, the jaguar reappeared on film as an adult. They called her 'Corazón' for the distinctive heart-shaped spot on her left shoulder.


Peru slashes environmental protections to attract more mining and fossil fuel investment


(07/23/2014) In an effort to kickstart investment in mining and fossil fuels, Peru has passed a controversial law that overturns many of its environmental protections and essentially defangs its Ministry of Environment. The new law has environmentalists not only concerned about its impact on the country but also that the measures will undermine progress at the up-coming UN Climate Summit in December.


Two years after coming into effect, Australia kills carbon tax

(07/17/2014) In a significant victory for Prime Minister Tony Abbott, the Australian Senate has voted to repeal the country's two-year-old carbon tax. Abbott made dismantling the tax one of the cornerstones of his campaign last September even as Australia remains one of the highest carbon emitters per capita in the industrialized world.


Booming populations, rising economies, threatened biodiversity: the tropics will never be the same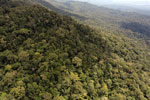 (07/07/2014) For those living either north or south of the tropics, images of this green ring around the Earth's equator often include verdant rainforests, exotic animals, and unchanging weather; but they may also be of entrenched poverty, unstable governments, and appalling environmental destruction. A massive new report, The State of the Tropics, however, finds that the truth is far more complicated.


U.S should sanction Mozambique for its role in elephant, rhino poaching, urges NGOs

(07/03/2014) Two prominent NGOs U.S should sanction Mozambique for its role in elephant, rhino poaching, urges NGOsare petitioning the U.S government to slap Mozambique with trade sanctions due to the country's role in regional poaching. The groups contend that Mozambique has done little to combat both its own poaching epidemic or stop its nationals from spilling over the border to kill rhinos and elephants in South Africa and Tanzania.


Next big idea in forest conservation? The 'double-edged sword' of democracy


(07/03/2014) Dr. Douglas Sheil considers himself an ecologist, but his research includes both conservation and management of tropical forests. Currently teaching at the Norwegian University of Life Sciences (NMBU) Sheil has authored and co-authored over 200 publications including scholarly articles, books, and popular articles on the subject.


Global warming puts trillions at stake, but mitigation offers big economic gains

(06/25/2014) Two new reports this week look at the economics of global warming. The first, Risky Business, tallies the cost of climate change to the U.S., including tens-of-billions lost to destruction of coastal property, crop failures, drought, wildfires, and heatwaves. In contrast, the second report, by the World Bank, turns climate change economics on its head.


World Heritage Committee takes ten minutes to reject Australia's bid to strip forests of protection

(06/23/2014) The UNESCO World Heritage Committee today unanimously rejected a controversial proposal by the Australian government to strip 74,000 hectares of temperate rainforest from a World Heritage Site in Tasmania. In an embarrassing setback for the Australia government, it took the committee less than ten minutes to unanimously reject the proposal.


Broken promises no more? Signs Sabah may finally uphold commitment on wildlife corridors


(06/23/2014) Five years ago an unlikely meeting was held in the Malaysian state of Sabah to discuss how to save wildlife amid worsening forest fragmentation. Although the meeting brought together longtime adversaries—conservationists and the palm oil industry—it appeared at the time to build new relationships and even point toward a way forward for Sabah's embattled forests.


Oil overthrow: Soco to suspend operations in Virunga National Park after sustained campaign by WWF


(06/11/2014) In a surprise announcement, British oil company Soco International has said it will suspend exploratory operations in Virunga National Park, home to half the world's Critically Endangered mountain gorillas as well as thousands of other species. The announcement follows several years of campaigning from conservation groups led by WWF.


Next big idea in forest conservation? Work locally, relentlessly, and, if necessary, ignore the government


(06/05/2014) In 1997, Gabriella Fredriksson, then a young PhD student, was studying sun bears in East Kalamantan, Indonesia, when massive forest fires broke out in the park. 'It quickly became clear that there was no government agency, NGO, or private company in the area interested in assisting putting out these fires, which were threatening to burn down the entire reserve,' Fredriksson told mongabay.com.


Oil company breaks agreement, builds big roads in Yasuni rainforest


(06/05/2014) When the Ecuadorian government approved permits for an oil company to drill deep in Yasuni National Park, it was on the condition that the company undertake a roadless design with helicopters doing most of the leg-work. However, a new report based on high-resolution satellite imagery has uncovered that the company, Petroamazonas, has flouted the agreement's conditions, building a massive access road.


After throwing out referendum, Ecuador approves oil drilling in Yasuni's embattled heart

(06/02/2014) By 2016, oil drilling will begin in what scientists believe is the most biodiverse place on the planet: remote Yasuni National Park. Late last month, Ecuador announced it had approved permits for oil drilling in Yasuni's Ishpingo-Tambococha-Tiputinin (ITT) block, an untouched swathe of primary rainforest covering around 100,000 hectares or about 10 percent of the park.


Plan to shrink World Heritage forest in Tasmania 'clearly inappropriate,' says IUCN


(05/27/2014) The International Union for Conservation of Nature (IUCN) has roundly criticized Australia's proposal to remove 74,000 hectares of temperate rainforest from the World Heritage Committee. In a report to the global organization, the IUCN argues that the removal of these forests would "impact negatively" on the site's overall value.


53 indigenous activists on trial for police-protester massacre in Peru


(05/15/2014) In the summer of 2009, on a highway in Peru known as Devil's Curve: everything went wrong. For months, indigenous groups had protested new laws by then President Alan Garcia opening up the Amazon to deregulated logging, fossil fuels, and other extractive industries as a part of free trade agreements with the U.S.


New report reveals human rights abuses by corporations, governments in the Amazon


(05/14/2014) Regnskogfondet (the Rainforest Foundation of Norway) recently released a 52-page report that gives an in-depth account of the conflicts activists and indigenous peoples (IPs) are having with corporations and governmental agencies. It relays a situation that does not look good.


Loggers plan to clear 20 percent of tropical island paradise


(04/28/2014) Seven years ago, a palm oil company set its eyes on Woodlark Island—a small rainforest island nearly 200 miles off the coast of Papua New Guinea—but was rebuked by the local populace. But locals and conservationists who spoke to mongabay.com at the time felt that wouldn't be the end of it: they were right. Recently, a company, Karridale Limited, has landed machinery on the island.


Illegal logging makes up 70 percent of Papua New Guinea's timber industry


(04/22/2014) Corruption, weak governance, and powerful timber barons are illegally stripping the forests of Papua New Guinea, according to a new report from the Chatham House. The policy institute finds that 70 percent of logging in Papua New Guinea is currently illegal, despite the fact that 99 percent of land is owned by local indigenous communities.


Ecuador will have referendum on fate of Yasuni after activists collect over 700,000 signatures

(04/16/2014) In what is a major victory for environmentalists, campaigners with United for Yasuni have collected 727,947 signatures triggering a national referendum on whether or not oil drilling should proceed in three blocs of Yasuni National Park in Ecuador.


Malaysia imperils forest reserves and sea turtle nesting ground for industrial site (photos)


(04/15/2014) Plans for an industrial site threaten one of Malaysia's only marine turtle nesting beaches and a forest home to rare trees and mammals, according to local activists. Recently, the state government of Perak approved two industrial project inside Tanjung Hantu Permanent Forest Reserve. But activists say these will not only cut into the reserve, but also scare away nesting turtles from Pasir Panjang.


Nearly 90 percent of logging in the DRC is illegal


(04/08/2014) The forestry sector in the Democratic Republic of Congo (DRC) is completely out of control, according to a new eye-opening report. Put together by the Chatham House, the report estimates that at least 87 percent of logging in the DRC was illegal in 2011, making the DRC possibly the most high-risk country in the world for purchasing legal wood products.


Apocalypse now? Climate change already damaging agriculture, acidifying seas, and worsening extreme weather


(03/31/2014) It's not just melting glaciers and bizarrely-early Springs anymore; climate change is impacting every facet of human civilization from our ability to grow enough crops to our ability to get along with each other, according to a new 2,300-page report from the Intergovernmental Panel on Climate Change (IPCC). The massive report states definitively that climate change is already affecting human societies on every continent.


Just how bad is the logging crisis in Myanmar? 72 percent of exports illegal


(03/26/2014) Just days before Myanmar, also known as Burma, implements a ban on exporting raw logs, the Environmental Investigative Agency (EIA) has released a new report that captures the sheer scale of the country's illegal logging crisis. According to the EIA, new data shows that 72 percent of logs exported from Myanmar between 2000-2013 were illegally harvested.


Europe approves vet drug that killed off almost all of Asia's vultures


(03/25/2014) When Europeans first arrived in North America, they exterminated three to five billion passenger pigeons (Ectopistes migratorius) in the short span of a century through a combination of habitat destruction and hunting. In 1914, the last living passenger pigeon perished at the Cincinnati Zoo. Despite the staggering scale of this extinction event, three species of vulture from Southeastern Asia retain the dubious distinction of having had the most rapid population crash of any avian fauna. They might not have begun with numbers as large as the passenger pigeon, but within the space of a single decade, their populations were reduced by 96 to 99 percent.


Controversial Amazon dams may have exacerbated biblical flooding


(03/16/2014) Environmentalists and scientists raised howls of protest when the Santo Antônio and Jirau Dams were proposed for the Western Amazon in Brazil, claiming among other issues that the dams would raise water levels on the Madeira River, potentially leading to catastrophic flooding. It turns out they may have been right: last week a federal Brazilian court ordered a new environmental impact study on the dams given suspicion that they have worsened recent flooding in Brazil and across the border in Bolivia.


Cocaine: the new face of deforestation in Central America


(03/11/2014) In 2006, Mexico intensified its security strategy, forming an inhospitable environment for drug trafficking organizations (also known as DTOs) within the nation. The drug cartels responded by creating new trade routes along the border of Guatemala and Honduras. Soon shipments of cocaine from South America began to flow through the Mesoamerican Biological Corridor (MBC). This multi-national swathe of forest, encompassing several national parks and protected areas, was originally created to protect endangered species, such as Baird's Tapir (Tapirus bairdii) and jaguar (Panthera onca), as well as the world's second largest coral reef. Today, its future hinges on the world's drug producers and consumers.


The lemur end-game: scientists propose ambitious plan to save the world's most imperiled mammal family


(02/20/2014) Due to the wonderful idiosyncrasies of evolution, there is one country on Earth that houses 20 percent of the world's primates. More astounding still, every single one of these primates—an entire distinct family in fact—are found no-where else. The country is, of course, Madagascar and the primates in question are, of course, lemurs. But the far-flung island of Madagascar, once a safe haven for wild evolutionary experiments, has become an ecological nightmare. Overpopulation, deep poverty, political instability, slash-and-burn agriculture, illegal logging for lucrative woods, and a booming bushmeat trade has placed 94 percent of the world's lemurs under threat of extinction, making this the most imperiled mammal group on the planet. But, in order to stem a rapid march toward extinction, conservationists today publicized an emergency three year plan to safeguard 30 important lemur forests in the journal Science.


Obama announces new strategy to tackle wildlife trafficking, including toughening ivory ban

(02/12/2014) Yesterday, the Obama administration announced an ambitious new strategy to help tackle the global illegal wildlife trade, including a near-complete ban on commercial ivory. The new strategy will not only push over a dozen federal agencies to make fighting wildlife trafficking a new priority, but will also focus on reducing demand for wildlife parts and actively engaging the international community. The U.S. is the world's second largest destination for illegal wildlife trafficking after China.


Proposed rail and road projects could devastate Nepal's tigers and rhinos


(02/06/2014) Chitwan National Park is a conservation success story. Since its establishment in 1973 the park's populations of both Bengal tigers (Panthera tigris tigris) and one-horned rhinos (Rhinoceros unicornis) have quintupled, a success achieved during a time when both species have been under siege globally by poachers. A UNESCO World Heritage site, the park is also a vital economic resource for locals: last year the park admitted over 150,000 tourists who brought in nearly $2 million in entry fees alone. But all this is imperiled by government plans for a new railway that would cut the park in half and a slew of new roads, according to a group of international conservationists known as the Alliance of Leading Environmental Researchers and Thinkers (ALERT).


Gas company to drill in Manu National Park buffer zone, imperiling indigenous people

(02/04/2014) The Peruvian government has approved plans for gas company Pluspetrol to move deeper into a supposedly protected reserve for indigenous peoples and the buffer zone of the Manu National Park in the Amazon rainforest. The approval follows the government rescinding a highly critical report on the potential impacts of the operations by the Culture Ministry (MINCU), the resignation of the Culture Minister and other Ministry personnel, and repeated criticism from Peruvian and international civil society.


Australia proposes removing old-growth forests from World Heritage Site

(02/03/2014) Last year, after decades of fighting, environmentalists and the forestry industry reached a landmark agreement that added 170,000 hectares of old-growth forest in Tasmania as a part of a World Heritage Site. But less than a year later and that so-called peace agreement is in danger of unraveling. The new Australian government, under Prime Minister Tony Abbott, is going ahead with removing 74,000 hectares (43 percent) from the World Heritage site.


Environmental groups: top secret Pacific trade agreement to sacrifice wildlife, environment

(01/16/2014) Environmental groups have blasted draft text of the Trans-Pacific Partnership (TPP) released yesterday by WikiLeaks as potentially devastating to the environment and wildlife. The massive 12-nation free trade agreement has been negotiated in secret now for almost four years, and the information release by WikiLeaks shows that key environmental safeguards in the agreement are being stripped away, including a ban on shark finning and illegal logging, as well as legally-enforced pollution regulations.


World first: Russia begins pumping oil from Arctic seabed

(12/23/2013) Oil has begun to be pumped from the Arctic seabed, according to Russian oil giant, Gazprom. The company announced on Friday that it has begun exploiting oil reserves at the offshore field of Prirazlomnoye. The project, which is several years behind schedule, is hugely controversial and made international headlines in September after Russian military arrested 28 Greenpeace activists protesting the operation along with a British journalist and Russian videographer.


Ecuador's government shuts down indigenous rights organization over oil battle

(12/10/2013) Last Wednesday, the government of Ecuador shutdown the indigenous rights NGO, Fundación Pachamama, in Quito over the group's opposition to oil drilling in indigenous areas. More than a dozen government officials showed up at Pachamama's office with a resolution by the Ministry of Environment that officially dissolved the organization, the first such moved by the government which in June passed an Executive Decree that tightened governmental oversight of the country's NGOs.


Top 10 Environmental Stories of 2013


(12/10/2013) 1. Carbon concentrations hit 400ppm while the IPCC sets global carbon budget: For the first time since our appearance on Earth, carbon concentrations in the atmosphere hit 400 parts per million. The last time concentrations were this high for a sustained period was 4-5 million years ago when temperatures were 10 degrees Celsius higher. Meanwhile, in the slow-moving effort to curb carbon emissions, the Intergovernmental Panel on Climate Change (IPCC) crafted a global carbon budget showing that most of the world's fossil fuel reserves must be left untouched if we are to avoid catastrophic climate change.


Top scientists propose ambitious plans to safeguard world from devastating climate change


(12/05/2013) Two degrees is too much: that's the conclusion of a landmark new paper by top economists and climatologists, including James Hansen formerly of NASA. The paper, appearing in the open-access journal PLoS ONE, argues that global society must aim for only one degree Celsius of warming above pre-industrial levels to avoid the worst impact of climate change, and not the two degrees Celsius agreed on by the world's governments. But given that the world's governments are not yet on track to even achieve the two degree target, how could we lock in just one? A combination of renewable energy, nuclear power, and, most importantly, a rising price on carbon emissions, according to the eighteen scientists.


Fracking: the good, the bad and the ugly


(11/18/2013) The last few years have ushered in a new national and global awareness of fracking, the 150-year-old technology for extracting natural gas and oil from rock. Fracking, short for hydraulic fracturing, uses ultra-high-pressure slurries to create hairline fractures throughout solid rock. Oil, and more frequently gas, comes rushing out while sand from the mixture holds the fractures open in this nearly alchemical process. As many readers are aware, there are two very divisive schools of thought on fracking. One side touts it as the future of energy. The other derides fracking as inherently toxic and demands its immediate and permanent cessation. Like so many aspects of life, the truth lies somewhere in between.


World's most vulnerable nation to climate change turns to coal power


(11/18/2013) In October, a global risks analysis company, Maplecroft, named Bangladesh the world's most vulnerable nation to climate change by 2050. The designation came as little surprise, since Bangladesh's government and experts have been warning for years of climatic impacts, including rising sea levels, extreme weather, and millions of refugees. However, despite these very public warnings, in recent years the same government has made a sudden turn toward coal power—the most carbon intensive fuel source—with a master plan of installing 15,000 megawatts (MW) of coal energy by 2030, which could potentially increase the country's current carbon dioxide emissions by 160 percent.


Bangladesh plans massive coal plant in world's biggest mangrove forest


(11/11/2013) On October 22nd Bangladeshi and Indian officials were supposed to hold a ceremony laying the foundation stone for the Rampal power plant, a massive new coal-fired plant that will sit on the edge of the Sundarbans, the world's largest mangrove forest. However, the governments suddenly cancelled the ceremony, instead announcing that the project had already been inaugurated in early October by the countries' heads of state via a less-ornate Skype call. While the governments say the change was made because of busy schedules, activists contend the sudden scuttling of the ceremony was more likely due to rising pressure against the coal plant, including a five-day march in September that attracted thousands.


Could camera trap videos galvanize the world to protect Yasuni from oil drilling?


(11/07/2013) Even ten years ago it would have been impossible to imagine: clear-as-day footage of a jaguar plodding through the impenetrable Amazon, or a bicolored-spined porcupine balancing on a branch, or a troop of spider monkeys feeding at a clay lick, or a band of little coatis racing one-by-one from the dense foliage. These are things that even researchers who have spent a lifetime in the Amazon may never see. Now anyone can: scientists at the Tiputini Biodiversity Station in Ecuador's Yasuní National Park have recently begun using camera trap videos to take movies of animals few will ever view in their lifetimes. The videos—following years of photo camera trapping—provide an intimate view of a world increasingly threatened by the oil industry.


France upholds nationwide ban on fracking

(10/14/2013) France's landmark ban on fracking has survived constitutional challenges lobbed by U.S.-company, Schuepbach Energy. On Friday, the nation's Constitutional Council decided that the ban did not violate France's constitution. Passed in 2011 under then President Nicolas Sarkozy, the ban has since been upheld by current President Francios Hollande.


Tapirs, drug-trafficking, and eco-police: practicing conservation amidst chaos in Nicaragua


(10/10/2013) Nicaragua is a nation still suffering from deep poverty, a free-flowing drug trade, and festering war-wounds after decades of internecine fighting. However, like any country that has been largely defined by its conflicts, Nicaragua possesses surprises that overturn conventional wisdom. Not the least of which is that the Central American country is still home to big, stunning species, including jaguars, giant anteaters, pumas, and the nation's heaviest animal, the Baird's tapir (Tapirus bairdii). Still, not surprisingly given the nation's instability, most conservationists have avoided Nicaragua. But tapir-expert Christopher Jordan, who has worked in the country for over four years, says he wouldn't have it any other way.


Tanzania should implement shoot-to-kill policy for poachers, says government minister

(10/09/2013) A government minister in Tanzania has called for a "shoot-to-kill" policy against poachers in a radical measure to curb the mass slaughter of elephants. Khamis Kagasheki's proposal for perpetrators of the illicit ivory trade to be executed 'on the spot' divided opinion, with some conservationists backing it as a necessary deterrent but others warning that it would lead to an escalation of violence.


Unlikely success: how Zimbabwe has become a global leader in rhino conservation


(10/02/2013) With its collapsed economy, entrenched poverty, and political tremors, one would not expect that a country like Zimbabwe would have the capacity to safeguard its rhinos against determined and well-funded poachers, especially as just across the border South Africa is currently losing over two rhinos a day on average. And indeed, without the Lowveld Rhino Trust (LRT), rhinos in Zimbabwe would probably be near local extinction. But the LRT, which is centrally involved in the protection of around 90 percent of the country's rhinos in private reserves along with conservancy members, has proven tenacious and innovative in its battle to safeguard the nation's rhinos from the poaching epidemic.


Malaysia clearcutting forest reserves for timber and palm oil


(09/26/2013) In July Bikam Permanent Forest Reserve in Malaysia's Perak state was degazetted, allowing the forest to be clearcut for an oil palm plantation. Only after the forest was lost, did the Forest Research Institute Malaysia (FRIM) announce that it had contained the last stands of keruing paya (Dipterocarpus coriaceus) on the Malay peninsula, a large hardwood tree that's classified as Critically Endangered on the IUCN Red List. The species is now reportedly extinct in Malaysia, although may still be found in Indonesia. However, the degazettement of the 400-hectare Bikam Forest Reserve wasn't an abnormality, according to activists. Since 2009, over 9,000 hectares of Permanent Forest Reserves have been degazetted in northwestern state, wiping out not just trees, but undercutting protected mammals and birds while threatening watersheds.


Climate change policy is just good economics

(09/25/2013) For the majority of the new century, Americans have largely stopped caring about the environment. In that time, America has suffered 9/11, two of the nation's four longest wars, the deepest depression in 80 years, increased inequality, and incompetent or fractured leadership. There's been a lot on the public mind.


Indigenous people of Honduras granted one million hectares of rainforest

(09/12/2013) One-hundred and fifty years after a treaty with England granted the Miskito people rights over their land--a treaty which was never fully respected--the government of Honduras has officially handed over nearly a million hectares (970,000 hectares) of tropical forest along the Caribbean Coast to the indigenous people. The Miskito are found along the eastern coast of both Honduras and Nicaragua and number around 200,000.


U.S. to crush its six ton ivory stockpile

(09/10/2013) On October 8th, the Obama administration will publicly destroy its ivory stockpile, totaling some six tons, according to a White House forum yesterday on the illegal wildlife trade. The destruction of the stockpile—via crushing—is meant to send a message that the U.S. is taking a tougher stand on illegal the wildlife trade, which is decimating elephants across Africa and imperiling other animals worldwide. The U.S. remains one of the biggest destinations for ivory and other illegal animal part aside from East Asia.


Loose laws threaten Australia's wildlife


(09/09/2013) Kookaburras, koalas and kangaroos—Australia is well known for its charismatic animals and vast, seemingly untamable, wild spaces. But throughout the country, the national parks and reserves that protect these unique animals and ecosystems have come under increasing threat. New rules and relaxed regulations, which bolster immediate economic growth, are putting pressure on Australia's already-threatened biodiversity.


A year after devastating attack, security returns to the Okapi Wildlife Reserve (photos)


(09/09/2013) On June 24th of last year, MaiMai Simba rebels, led by an elephant poacher known as Morgan, launched a devastating attack on the headquarters of the Okapi Wildlife Reserve in Epulu, Democratic Republic of Congo (DRC). The attack, which was reportedly in response to a crack down on poaching and illegal mining in the park, left buildings burned, equipment destroyed, and six people dead including two rangers. The militia also left with 28 women hostages, many of them minors. As if to add insult to injury, the militia didn't leave until they shot dead all 14 captive okapis at the headquarters, which were used as wildlife ambassadors for the local community.


Tools against climate change: carbon tax and cap-and-trade

(09/04/2013) Climate-conscious folk agree that atmospheric carbon concentration is a key greenhouse gas and a large factor in global climate change. However, there are discrepancies in the methods chosen to address the problem. Some say that carbon emissions should be banned. Some say fossil fuels should be priced. Others say that there are nuances within each. Which tools can we realistically use to mitigate climate change and the drastic effects it will have on our world?


China punishes top oil companies for failing to clean up their acts

(09/03/2013) China's top two oil companies have been penalized for missing pollution targets, reports China Central Television (CCTV). The Ministry of Environmental Protection has suspended all refinery projects for China National Petroleum Corporation (CPNC) and the China Petrochemical Corporation (Sinopec) until they meet their pollution targets. The move is a part of a wider crackdown on pollution across China, which has suffered from record air pollution.


Yasuni could still be spared oil drilling


(08/26/2013) When Ecuadorean President, Rafael Correa, announced on August 15th that he was abandoning an innovative program to spare three blocs of Yasuni National Park from oil drilling, it seemed like the world had tossed away its most biodiverse ecosystem. However, environmental groups and activists quickly responded that there may be another way to keep oil companies out of Yasuni's Ishpingo-Tambococha-Tiputini (ITT) blocs: a national referendum.


In defense of the financial industry: stocking up to end climate change

(08/20/2013) On a cross-country bus trip through the American Midwest, I watch cool morning mist rise from patchwork fields. Between the fields stand groves of dark green mid-summer trees, I am reminded that this scene is in jeopardy. The region is cited for its vulnerability to desertification associated with climate change.


Featured video: Sumatra's last elephants versus palm oil

(08/05/2013) A new video by The Ecologist documents the illegal destruction of the Leuser protected area in Sumatra for palm oil production, a vegetable oil which has become ubiquitous in many mass-produced foods and cosmetics. The destruction of the forest has pushed elephants and people together, leading to inevitable conflict with casualties on both sides. Elephants are increasingly viewed as agricultural pests for crop-raiding while locals—some of them squatting in protected land—lack the means and resources to keep elephants at bay. Meanwhile, palm oil plantations often see elephants as a threat to the palms.


Dominican Republic sends bulldozers to destroy wildlife reserve, home to endangered species


(07/23/2013) Last Wednesday, bulldozers entered the Loma Charco Azul Biological Reserve (LCABR) in the Dominican Republic and began clearing vegetation for agricultural development. The move stunned local conservationists who had not been notified ahead of time of the project. Although Charco Azul Biological Reserve is home to a wealth of threatened species—including the world's largest population of the Critically Endangered Ricordi's iguana (Cyclura ricordi)—the destruction of the reserve was signed off by the Dominican Republic's Minister of the Environment, Bautista Rojas Gómez.


Featured video: Indonesian community uses mapping to fight palm oil takeover

(07/15/2013) Communities across Indonesia are facing the questions: palm oil or no? A new short documentary Mapping our Future explores the issue through one community's efforts in West Kalimantan to map our their ancestral lands as they attempt to take control of their future.


Influential British editor banned from Sarawak

(07/03/2013) Clare Rewcastle Brown, the editor of Sarawak Report and Radio Free Sarawak, has been deported from Sarawak reports the Bruno Manser Fund. Both the Sarawak Report and Radio Free Sarawak are known for high-profile and investigative journalism that is often critical of Sarawak's chief minister, Abdul Taib Mahmud or 'Taib', and his family for alleged corruption.


Obama to take on elephant and rhino poaching in Africa

(07/03/2013) Barack Obama launched a new initiative against wildlife trafficking on Monday, using his executive authority to take action against an illegal trade that is fueling rebel wars and now threatens the survival of elephants and rhinoceroses. The initiative, announced as the president visited Tanzania on the final stop of his African tour, was the second time in a week Obama has used an executive order to advance environmental policy, after announcing a sweeping new climate change plan.


Colombian mining dispute highlights legislative disarray

(06/27/2013) Colombian authorities have ruled that local environmental officials acted correctly in ordering South African mining giant AngloGold Ashanti to halt their work, following demands from the multinational corporation for their disciplining. Cortolima, the environmental authority of the department of Tolima in central Colombia, stopped AngloGold from conducting unsanctioned exploration activities in the Tolima municipality of Piedras in March.


Over 30 tons of explosives to be detonated in Manu National Park buffer zone

(06/24/2013) A consortium of gas companies headed by Pluspetrol and including Hunt Oil plans on detonating approximately 38 tons of explosives in the south-east Peruvian Amazon in one of the most biodiverse regions in the world. The detonations are part of 2D and 3D seismic tests planned by Pluspetrol in its search for new gas deposits in the Camisea region—plans that are currently pending approval by Peru's Ministry of Energy and Mines (MEM).


Solving 'wicked problems': ten principles for improved environmental management


(06/23/2013) As agriculture continues to expand at the expense of forests in the tropics, humanity struggles to meet environmental protection goals. Despite global efforts towards sustainable agriculture and some progress towards the gazetting of protected areas, there are as yet no general and effective solutions for meeting both conservation goals and food needs, and thus the loss and degradation of natural habitats continues. The Food and Agricultural Organization (FAO) has estimated a 70% increase in food production will be needed by 2050 to feed a population that will exceed 9 billion. How can such food production be met in ways that conserve the environment while also alleviating poverty?


EU labels another pesticide as bad for bees

(06/18/2013) A widely used insect nerve agent has been labelled a "high acute risk" to honeybees by the European Food Safety Authority (EFSA). A similar assessment by the EFSA on three other insecticides preceded the suspension of their use in the European Union.


Indonesia denies it has any indigenous peoples

(06/13/2013) Indonesia is home to an estimated 50-70 million indigenous peoples, but the government does not recognize the rights of its indigenous peoples and claims that none live in Indonesia. In a response to the United Nations Periodic Review in 2012, a four–year human rights check-up for all countries, Indonesia said: "The Government of Indonesia supports the promotion and protection of indigenous people worldwide... Indonesia, however, does not recognize the application of the indigenous peoples concept...in the country."


Conserving the long-neglected freshwater fish of Borneo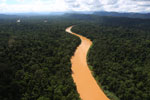 (06/11/2013) Borneo is a vast tropical island known for orangutans, rhinos, elephants, sun bears, proboscis monkeys, hornbills, and ubiquitous leeches. Conservationists have championed all of these species (aside from the leeches) in one way or another, but like many tropical regions Borneo's freshwater species have long been neglected, despite their rich biodiversity and importance to local people. But a new organization, the Kinabatangan River Spirit Initiative, is working to change that.


Scientist: Australia taking 'calculated actions' to push Leadbeater's possum to extinction


(06/06/2013) Australia's leading scientific expert on the endangered Leadbeater's possum has publicly lambasted the Victorian state government, claiming it is the first ever domestic administration to take "calculated actions" that it knew could wipe out a threatened species. In a letter published in the respected journal Science, Prof David Lindenmayer, of the Australian National University, states that "government-sanctioned legal logging of the reserve system will significantly increase the chance of extinction of Leadbeater's possum."


Kenya getting tough on poachers, set to increase fines and jail time

(05/29/2013) The Kenyan parliament has approved emergency measures to tackle the on-going poaching crisis: last week Kenyan MPs approved legislation that should lead to higher penalties for paochers. The emergency measure passed just as Kenya Wildlife Service's (KWS) is pursuing a gang of poachers that slaughtered four rhinos over the weekend. Both rhinos and elephants have suffered heavily as poaching has escalated in Kenya and beyond.


Local economy ruined by pesticide pollution in the Caribbean


(05/29/2013) On 15 April more than 100 fishermen demonstrated in the streets of Fort de France, the main town on Martinique, in the French West Indies. In January they barricaded the port until the government in Paris allocated €2m ($2.6m) in aid, which they are still waiting for. The contamination caused by chlordecone, a persistent organochlorine pesticide, means their spiny lobsters are no longer fit for human consumption. The people of neighboring Guadeloupe are increasingly angry for the same reason. After polluting the soil, the chemical is wreaking havoc out at sea, an environmental disaster that now threatens the whole economy.


Indonesia's largest coal plant will be built despite protests, minister says

(05/26/2013) Indonesia will go ahead with construction of what is set to be its largest coal-fired power plant in Batang, Central Java next year, a senior government official has said, downplaying opposition from environmental groups and the local community. Developers have struggled to acquire the approximately 200 hectares of land needed for the planned PLTU Batang plant, which would have a 2000 megawatt (MW) capacity. Residents of five villages have protested the project, with some refusing to release their land on fears of potential environmental damage to the area. Environmental groups also oppose the plant, saying it overlaps with a marine protected area and runs counter to President Susilo Bambang Yudhoyono's commitment to reduce carbon emissions.


Indigenous groups protest hydropower congress as controversy hits meeting in Malaysia


(05/22/2013) The opening of the International Hydropower Association (IHA) World Congress in the Malaysian state of Sarawak was marred today by indigenous protests and controversy after a local indigenous leader was barred from attending a pre-conference workshop. Over 300 people from local indigenous people protested the ongoing construction of around a dozen mega-dams in the state that threaten to flood traditional lands, force villages to move, and upend lives in the state. The Sarawak hydropower plans are some of the most controversial in the world—making the choice of Kuching, Sarawak for the IHA meeting an arguably ironic one—with critics contending that the dams are have been mired in political corruption, including kickbacks and bribes. IHA brings together dam builders, banks, and various related organizations worldwide every two years.


Compromise on Serengeti road?: build an elevated highway

(05/22/2013) Famed anthropologist and conservationist Richard Leakey has proposed a possible solution to the hugely controversial Serengeti road: build an elevated highway. Leakey made the remarks during a conference at Rutgers University on May 14th, as reported by Live Science. The Tanzanian government's plans to build a road through the remote, northern Serengeti has come under both environmental and international criticism, as scientific studies and leaked government reports have found the proposed road would hugely hamper the world famous migration across the plans.


Canadian government drops over $16 million on advertising its tar sands


(05/16/2013) The Canadian government has nearly doubled its advertising spending to promote the Alberta tar sands in an aggressive new lobbying push ahead of Thursday's visit to New York by the prime minister, Stephen Harper. The Harper government has increased its advertising spending on the Alberta tar sands to $16.5m from $9m a year ago.


NGO: conflict of interests behind Peruvian highway proposal in the Amazon


(05/16/2013) As Peru's legislature debates the merits of building the Purús highway through the Amazon rainforest, a new report by Global Witness alleges that the project has been aggressively pushed by those with a financial stake in opening up the remote area to logging and mining. Roads built in the Amazon lead to spikes in deforestation, mining, poaching and other extractive activities as remote areas become suddenly accessible. The road in question would cut through parts of the Peruvian Amazon rich in biodiversity and home to indigenous tribes who have chosen to live in "voluntary isolation."


17 poachers allegedly enter elephant stronghold in Congo, conservationists fear massacre


(05/07/2013) Local researchers and wildlife guards say 17 armed elephant poachers have gained access to Dzanga Bai, a large waterhole and clearing where up to 200 forest elephants visit daily in the Central African Republic (CAR)'s Dzanga-Ndoki National Park. WWF, which works in the region but has recently evacuated due to rising violence, is calling on the CAR government to rapidly mobilize its military to stop another elephant bloodbath in central Africa. Elephants are being killed across their range for their ivory, which is mostly smuggled to East Asia.


Frankenfish or scientific marvel?: giant GM salmon await U.S. approval

(05/07/2013) It is hard to think of a more unlikely setting for genetic experimentation or for raising salmon: a rundown shed at a secretive location in the Panamanian rainforest miles inland and 1,500m above sea level. But the facility, which is owned by an American company AquaBounty Technologies, stands on the verge of delivering the first genetically modified food animal—a fast-growing salmon—to supermarkets and dinner tables.


Central America's largest forest under siege by colonists

(05/06/2013) In the last four years, invading land speculators and peasants have destroyed 150,000 hectares (370,000 acres) of rainforest in Nicaragua's Bosawás Biosphere Reserve, according to the Mayangna and Miskito indigenous peoples who call this forest home. Although Nicaragua recognized the land rights of the indigenous people in 2007, the tribes say the government has not done near-enough to keep illegal settlers out despite recent eviction efforts.


Conservation without supervision: Peruvian community group creates and patrols its own protected area


(04/30/2013) When we think of conservation areas, many of us think of iconic National Parks overseen by uniformed government employees or wilderness areas purchased and run from afar by big-donor organizations like The Nature Conservancy, Wildlife Conservation Society, WWF, or Conservation International. But what happens to ecosystems and wildlife in areas where there's a total lack of government presence and no money coming in for its protection? This is the story of one rural Peruvian community that took conservation matters into their own hands, with a little help from a dedicated pair of primate researchers, in order to protect a high biodiversity cloud forest.


What if companies actually had to compensate society for environmental destruction?


(04/29/2013) The environment is a public good. We all share and depend on clean water, a stable atmosphere, and abundant biodiversity for survival, not to mention health and societal well-being. But under our current global economy, industries can often destroy and pollute the environment—degrading public health and communities—without paying adequate compensation to the public good. Economists call this process "externalizing costs," i.e. the cost of environmental degradation in many cases is borne by society, instead of the companies that cause it. A new report from TEEB (The Economics of Ecosystems and Biodiversity), conducted by Trucost, highlights the scale of the problem: unpriced natural capital (i.e. that which is not taken into account by the global market) was worth $7.3 trillion in 2009, equal to 13 percent of that year's global economic output.


Featured documentary: Damocracy, highlighting the battles over the Belo Monte and Ilisu dams

(04/29/2013) A new short documentary highlights the battles over monster dam projects imperiling local people and wild rivers. Examining the Belo Monte dam in Brazil and the Ilisu dam in Turkey, the documentary argues that such hydroelectric projects cannot be deemed "green" energy as they overturn lives, livelihoods, and ecosystems.



Page 1 | Page 2 | Page 3