News articles on governance

---
Mongabay.com news articles on governance in blog format. Updated regularly.





Following violent crackdown against protestors, Bolivia puts Amazon road project on ice

(09/27/2011) After a police crackdown against indigenous activists, Bolivian President Evo Morales has suspended a large highway project through the Amazon rainforest. The police reaction—which included tear gas, rounding up protestors en masse, and allegations of violence—resulted in several officials stepping down in protest of the government's handling. Some indigenous people marched 310 miles (498 kilometers) from the Amazon to La Paz to show solidarity against the road, saying they had not been consulted and the project would destroy vast areas of biodiverse rainforest.


Featured video: new documentary puts human face on logging in Papua New Guinea

(09/27/2011) A new documentary, filmed single-handily by filmmaker David Fedele, covers the impact of industrial logging on a community in Papua New Guinea. Entitled Bikpela Bagarap(or 'Big Damage' in English), the film shows with startling intimacy how massive corporations, greedy government, and consumption abroad have conspired to ruin lives in places like Vanimo, Papua New Guinea.


Kenya should embrace living with nature as the model for a healthier, wealthier nation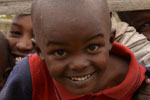 (09/27/2011) Hundreds of thousands of Kenyans are supporting government efforts to enact progressive new policies through its Vision 2030 initiative as it promises to lift us out of a depressed economy and to take us onto a path to becoming a prosperous developed nation. For this to occur, development must be sustainable —but for now what the people want and need most is for the basic necessities for life to be assured like adequate water, sanitation, energy, health, education, homes, and jobs. It is unfortunate that some of our leaders are mistaken in believing that this means Kenya should look like USA or Europe with concrete cities and mega highways, speed trains, and artificial gardens—it will all be at the cost of our spectacular natural environment and wildlife heritage. Kenya hardly has any natural resources, what we have is wilderness and wildlife. For Kenya to stand apart, she must aspire to safeguard the environment and protect forests and wildlife as a central means of to attaining this sustainable development goal.


Activists worldwide push for leaving the fossil fuel age behind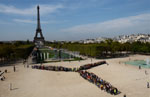 (09/25/2011) On six continents, in over 75 percent of the world's countries, people came out en masse yesterday to attend over 2,000 events to demonstrate the power of renewable energy to combat global climate change. As apart of the 'Moving Planet' campaign organized by 350.org, activists created a giant human-windmill in Paris, gave out bike lessons in Buenos Aires, practiced evacuation measure in the Pacific island of Tuvalu imperiled by rising sea levels, and marched in Cape Town for a strong agreement at the next UN climate meeting hosted in Durban, South Africa.


Malaysian court blocks rainforest tribes' fight against mega-dam in Borneo

(09/09/2011) Indigenous tribes in Borneo suffered a stinging defeat Thursday after Sarawak's highest court ruled against them in 12-year-long legal battle. Tribal groups had challenged the Malaysian state government for seizing indigenous lands in order to build a massive hydroelectric power plant, dubbed the Bakun dam, but the three-person top court found unanimously against the tribes.


Children on the frontlines: the e-waste epidemic in Africa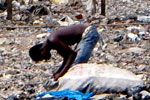 (09/09/2011) In Agbogbloshie, a slum outside the capital city of Accra, Ghana, tons of electronic waste lies smoldering in toxic piles. Children make their way through this dangerous environment, desperate to strip even a few ounces of copper, aluminum, brass, and zinc from worn-out electronics originating from the United States and Europe. "The smell alone will drive all but the most desperate away, but many are so desperate they persevere despite the obvious dangers. It is a very tough thing to witness," explains Dr. Kwei Quartey, a Ghanaian author and physician, in a recent mongabay.com interview.


Sowing the seeds to save the Patagonian Sea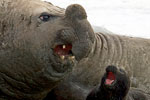 (09/07/2011) With wild waters and shores, the Patagonia Sea is home to a great menagerie of marine animals: from penguins to elephants seals, albatrosses to squid, and sea lions to southern right whales. The sea lies at crossroads between more northern latitudes and the cold bitter water of the Southern Ocean, which surround Antarctica. However the region is also a heavy fishing ground, putting pressure on a number of species and imperiling the very ecosystem that supplies the industry. Conservation efforts, spearheaded by marine conservationist Claudio Campagna and colleagues with the Wildlife Conservation Society (WCS), are in the early stages. Campagna, who often writes about the importance of language in the fight for preservation, has pushed to rename the area to focus on its stunning wildlife.


Peru president signs indigenous rights act into law

(09/07/2011) Peru's new president, Ollanta Humala, has signed into law a measure requiring that indigenous groups are consulted prior to any mining, logging, or oil and gas projects on their land. If properly enforced, the new legislation will give indigenous people free, prior and informed consent (FPIC) over such industrial projects, though the new law does not go so far as to allow local communities a veto over projects. Still, the law puts Peru in line with the Indigenous and Tribal Peoples Convention of 1989, which the South American nation ratified nearly two decades ago.


Justice delayed: Dorothy Stang's killer appeals

(08/31/2011) Next Tuesday, four Brazilian judges will hear an appeal from a rancher convicted of organizing the 2005 murder of Dorothy Stang, an elderly American nun who worked with small farmers in the Amazon rainforest state of Pará.


Big damage in Papua New Guinea: new film documents how industrial logging destroys lives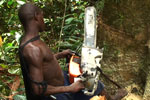 (08/29/2011) In one scene a young man, perhaps not long ago a boy, named Douglas stands shirtless and in shorts as he runs a chainsaw into a massive tropical tree. Prior to this we have already heard from an official how employees operating chainsaws must have a bevy of protective equipment as well as training, but in Papua New Guinea these are just words. The reality is this: Douglas straining to pull the chainsaw out of the tree as it begins to fall while his fellow employees flee the tumbling giant. The new film Bikpela Bagarap('Big Damage') documents the impact of industrial logging on the lives of local people in Papua New Guinea.


Photos: World Food Program works to save lives in East Africa famine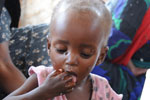 (08/28/2011) Over 12 million people across East Africa are imperiled by a hunger crisis brought on by extreme drought. The worst of the crisis is in Somalia, where famine has been declared in 5 areas of Somalia to date—the first famine to be declared by the UN in three decades. Somalia is unique, because here the drought has been exacerbated by a long-failed government and militants. Refugee camps have been set up in Kenya and Ethiopia, but are strained. A number of aid groups are working on the ground to provide emergency food and medical attention to hunger victims, but funding is still below what is needed. The largest group is probably the UN's World Food Program (WFP). Mongabay.com spoke to Dena Gubaitis, Communications Officer for the WFP, for background on the famine and how relief efforts are going on the ground.


Peru passes landmark indigenous rights legislation

(08/24/2011) A new administration in Peru is moving toward granting indigenous people long-sought legal rights, reports Survival International. Yesterday, the Peruvian congress approved new legislation that gives indigenous people free, prior and informed consent (FPIC) for any project on their land. If signed into law and enforced, the legislation would provide indigenous groups considerable clout in keeping industry off their lands if they choose.


Uganda resurrects plan to hand over protected forest to sugar company

(08/22/2011) An environmental issue in Uganda that left three people dead four years ago has reared its head again. The Ugandan government has resurrected plans to give a quarter of the Mabira Forest Reserve to a sugar cane corporation after dropping the idea in 2007 following large-scale protests, including one that left many activists injured and three dead. A pet project of Ugandan President Yoweri Museveni the plan would degazette 7,100 hectares of the 30,000 hectare Mabira Forest Reserve for a sugarcane plantation to be run by the Indian-owned company, Mehta Group. However the plan is being heavily attacked by critics.


Over 100 protestors arrested as civil action begins against tar sands pipeline to US

(08/22/2011) In the first two days of a planned two week sit-in at the White House in Washington DC, over 100 activists against the Keystone XL pipeline have been arrested, reports Reuters. If approved by the Obama Administration, the 1,700 mile pipeline would bring around 700,000 barrels of oil daily from Canada's notorious tar sands to oil refineries in Texas.


The importance of recognizing viewpoints in a rapidly changing world


(08/16/2011) Is oil palm bad? Is protecting tropical forests more important than converting them for economic development? Should we spike trees to make sure no one cuts them down? Answers to these questions depend on which side of the argument you're on. But often people on either side of debates hardly know what their opponents are thinking.


Dole destroying forest in national park for bananas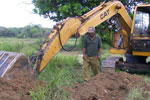 (08/14/2011) Dole Food Company, a US-based corporation famous for its tropical fruit products, is allegedly destroying rainforest in Somawathiya National Park in Sri Lanka for a banana plantation reports local press. The 4,700 hectare (11,600 acre) plantation, reportedly handed to local company Letsgrow by Sri Lanka's military, imperils an elephant migration route and a number of tropical species. Letsgrow has partnered with Dole on the plantation work, already clearing almost half the area, described as 'thick jungle'. Sri Lanka, which has only come out of a decades-long civil war in 2009, is currently seeking a rise in agricultural development.


Congo to 'reforest' with plantations across one million hectares

(08/10/2011) The Republic of the Congo has announced a new program to create plantations across one million hectares (2.47 million acres) of degraded forest lands. The program, known as the national program of afforestation and reforestation (RAN), is being pushed to support various industries, carbon sequestration and to take pressure off native forests. According to Reuters, the Republic of the Congo is seeking donor and international investment of $2.6 billion for the initiative. However, plantations are controversial in conservation-terms as they store significantly less carbon and support little biodiversity when compared to natural forest.


Balancing agriculture and rainforest biodiversity in India's Western Ghats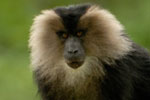 (08/08/2011) When one thinks of the world's great rainforests the Amazon, Congo, and the tropical forests of Southeast Asia and Indonesia usually come to mind. Rarely does India—home to over a billion people—make an appearance. But along India's west coast lies one of the world's great tropical forests and biodiversity hotspots, the Western Ghats. However it's not just the explosion of life one finds in the Western Ghats that make it notable, it's also the forest's long—and ongoing—relationship to humans, lots of humans. Unlike many of the world's other great rainforests, the Western Ghats has long been a region of agriculture. This is one place in the world where elephants walk through tea fields and tigers migrate across betel nut plantations. While wildlife has survived alongside humans for centuries in the region, continuing development, population growth and intensification of agriculture are putting increased pressure on this always-precarious relationship. In a recent paper in Biological Conservation, four researchers examine how well agricultural landscapes support biodiversity conservation in one of India's most species-rich landscapes.


Famine spreads: 29,000 young children perish

(08/04/2011) As the UN announces that famine has spread in Somalia to three additional regions (making five in total now), the US has put the first number to the amount of children under 5 who have so far perished from starvation in the last 90 days: 29,000. Nearly half of the total population of Somalia is currently in need of emergency food assistance. Yet, the al Qaeda-linked group al-Shabaab, which controls parts of Somalia, has made bringing assistance to many of the malnourished incredibly difficult, if not impossible. The famine in Somalia has been brought-on by lack of governance combined with crippling droughts throughout East Africa, which some experts have linked to climate change. High food prices worldwide and a lagging response by the international community and donors have made matters only worse.


Malaria may hurt conservation efforts, aid poachers

(07/31/2011) In 2009, 781,000 people died of malaria worldwide and nearly a quarter billion people contracted the mosquito-bourne disease, according to the World Health Organization (WHO). While the impacts of malaria on people—among the world's worst diseases—have long been researched, a new study in Biological Conservation finds that malaria has a significant indirect impact on protected species. Many species contract various malaria strains, but the study also found that malaria in humans has the potential to leave endangered species unprotected.


Indigenous peoples in Suriname still wait for land rights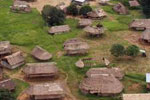 (07/31/2011) Legal rights and recognition for the diverse indigenous peoples of Suriname have lagged behind those in other South American countries. Despite pressure from the UN and binding judgments by the Inter-American Court of Human Rights, Suriname has yet to recognize indigenous and tribal land rights, a situation that has disconnected local communities from decisions regarding the land they have inhabited for centuries and in some cases millennia. A new report, Securing Indigenous Peoples' Rights in Conservation in Suriname: A Review outlines how this lack of rights has alienated indigenous communities from conservation efforts in Suriname. Instead of having an active say in the creation of conservation reserves, as well as their management, decisions on indigenous lands have traditionally been imposed from the 'top-down' either by government officials or NGOs.


Adaptation, justice and morality in a warming world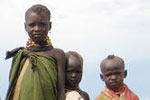 (07/28/2011) If last year was the first in which climate change impacts became apparent worldwide—unprecedented drought and fires in Russia, megaflood in Pakistan, record drought in the Amazon, deadly floods in South America, plus record highs all over the place—this may be the year in which the American public sees climate change as no longer distant and abstract, but happening at home. With burning across the southwest, record drought in Texas, majors flooding in the Midwest, heatwaves everywhere, its becoming harder and harder to ignore the obvious. Climate change consultant and blogger, Brian Thomas, says these patterns are pushing 'prominent scientists' to state 'more explicitly that the pattern we're seeing today shows a definite climate change link,' but that it may not yet change the public perception in the US.


How to fight organized wildlife crime in East Asia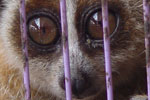 (07/27/2011) Organized criminal syndicates are wiping out some of the world's most charismatic wildlife to feed a growing appetite for animal parts in East Asia#8212;and so far governments and law enforcement are dropping the ball. This is the conclusion from a new paper in Oryx, which warns unless officials start taking wildlife crime seriously a number of important species could vanish from the Earth.


US House Republicans propose to eliminate migratory bird conservation act

(07/25/2011) The US House of Representatives has proposed an environmental spending bill that strips funds from many environmental agencies, including eliminating altogether the Neotropical Migratory Bird Conservation Act. The vote has been denounced by House Democrats.


Proposed changes to Brazil's Forest Code could hurt economy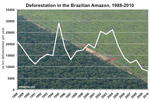 (07/13/2011) Proposed changes to Brazil's Forest Code will hurt Brazilian agriculture, argues a leading conservationist. Carlos Alberto de Mattos Scaramuzza, WWF-Brazil's director for conservation, says the reform bill currently being evaluated by Brazil's Senate could have unexpected economic implications for Brazilian ranchers and farmers. Scaramuzza says a bill that grant amnesty for illegal deforesters and sanctions expanded destruction of the Amazon rainforest would make Brazilian agricultural products less attractive in foreign markets.


South Sudan's choice: resource curse or wild wonder?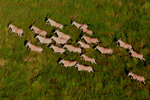 (07/11/2011) After the people of South Sudan have voted overwhelmingly for independence, the work of building a nation begins. Set to become the world's newest country on July 9th of this year, one of many tasks facing the nation's nascent leaders is the conservation of its stunning wildlife. In 2007, following two decades of brutal civil war, the Wildlife Conservation Society (WCS) surveyed South Sudan. What they found surprised everyone: 1.3 million white-eared kob, tiang (or topi) antelope and Mongalla gazelle still roamed the plains, making up the world's second largest migration after the Serengeti. The civil war had not, as expected, largely diminished the Sudan's great wildernesses, which are also inhabited by buffalo, giraffe, lion, bongo, chimpanzee, and some 8,000 elephants. However, with new nationhood comes tough decisions and new pressures. Multi-national companies seeking to exploit the nation's vast natural resources are expected to arrive in South Sudan, tempting them with promises of development and economic growth, promises that have proven uneven at best across Africa.


Honduras protects sharks in all its waters

(06/26/2011) Endangered sharks are finding more sanctuaries. Honduras has announced that commercial shark fishing will be banned from its 92,665 square miles (240,000 square kilometers) of national waters. Honduras says the ban, which follows a moratorium on shark fishing, will bring in tourism revenue and preserve the marine environment.


Last chance to see: the Amazon's Xingu River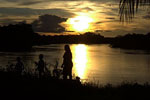 (06/15/2011) Not far from where the great Amazon River drains into the Atlantic, it splits off into a wide tributary, at first a fat vertical lake that, when viewed from satellite, eventually slims down to a wild scrawl through the dark green of the Amazon. In all, this tributary races almost completely southward through the Brazilian Amazon for 1,230 miles (1,979 kilometers)—nearly as long as the Colorado River—until it peters out in the savannah of Mato Grosso. Called home by diverse indigenous tribes and unique species, this is the Xingu River.


Germany backs out of Yasuni deal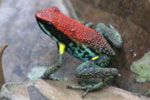 (06/13/2011) Germany has backed out of a pledge to commit $50 million a year to Ecuador's Yasuni ITT Initiative, reports Science Insider. The move by Germany potentially upsets an innovative program hailed by environmentalists and scientists alike. This one-of-a-kind initiative would protect a 200,000 hectare bloc in Yasuni National Park from oil drilling in return for a trust fund of $3.6 billion, or about half the market value of the nearly billion barrels of oil lying underneath the area. The plan is meant to mitigate climate change, protect biodiversity, and safeguard the rights of indigenous people.


Vietnam plans to build 90 coal plants

(06/12/2011) Vietnam's government has announced plans to build 90 coal-fired plants over the next 15 years even while being listed as among the top 11 most vulnerable nation's to climate change in the world, according to Eco-Business.


New record in global carbon emissions 'another wake-up call'

(05/31/2011) Global carbon emissions hit a new high last year proving once again that international political efforts, hampered by bickering, the blame-game, and tepidity, are failing to drive down the greenhouse gas emissions that are causing the planet to heat up. According to the International Energy Agency (IEA), following a slight fall in carbon dioxide emissions due to the economic downturn, emissions again rose to a new record level in 2010: 30.6 gigatons. This is a full 5 percent higher than the past record hit in 2008. The new record puts greater doubt on the international pledge of limiting the global average temperature rise to 2 degrees Celsius.


Photos: Cambodians rally as 'Avatars' to save one of the region's last great rainforests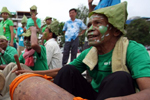 (05/31/2011) Two hundred Cambodians rallied in Phnom Penh last week to protest the widespread destruction of one of Southeast Asia's last intact lowland rainforests, known as Prey Lang. In an effort to gain wider media attention, protestors donned dress and make-up inspired by the James Cameron film, Avatar, which depicts the destruction of a forest and its inhabitants on an alien world. The idea worked as the rally received international attention from Reuters, CNN (i-report), MSNBC, and NPR, among other media outlets.


Under pressure from rising deforestation, Brazil's IBAMA establishes 'Zero Deforestation Policy' in the Amazon

(05/17/2011) IBAMA, Brazil's equivalent of the EPA, is suspending 1,300 planned operations for 2011 in order to concentrate on curbing a spike in regional deforestation through a two-pronged strategy of greater institutional presence and reciprocal agreements with local municipal governments. Following a series of meetings in the Amazonian states of Pará, Mato Grosso, and Amazonas between IBAMA and political leaders, landowners, ranchers, and environmentalists, IBAMA announced a "Zero Deforestation Pact" last Wednesday in cooperation with the Federal Public Ministry (Ministério Público Federal). The increased emphasis on Amazonian forest protection follows the release of an IBAMA document obtained by Folha revealing a jump in Amazonian deforestation that the government believes is related to proposed changes to relax the Forest Code, a debate which has given confidence to those deforesting.


Has the green energy revolution finally arrived?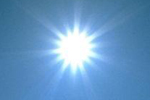 (05/17/2011) When historians look back at the fight to combat climate change—not to mention the struggle to overcome our global addiction to fossil fuels—will 2011 be considered a watershed moment? Maybe. In the last couple months, three countries—each in the top ten in terms of GDP—have suddenly made major renewable energy promises. Germany, Japan, and, just today, Britain are giving speeches and producing plans that, if successful, could be the global tipping point needed to move beyond fossil fuels to, one day, a world run entirely on green.


Down to 50, conservationists fight to save Javan Rhino from extinction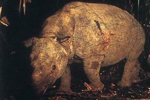 (05/17/2011) Earlier this year, the International Rhino Foundation launched Operation Javan Rhino to prevent the extinction of the critically endangered Javan Rhinoceros (Rhinoceros sondaicus), formerly found in rain forests across Southeast Asia. Operation Javan Rhino is a multi-layered project which links field conservation, habitat restoration, and management efforts with the interests of local governments and communities. The following is an interview with Susie Ellis, Executive Director of the International Rhino Foundation.


Reforestation program in China preventing future disasters

(05/13/2011) China's response to large-scale erosion with reforestation is paying off according to a study in the Proceedings of the National Academy of Science (PNAS). The 10-year program, known as Sloping Land Conversion Program (SLCP), is working to turn some 37 million acres back into forest or grasslands after farming on steep slopes in the Yangtze and Yellow River basins had made them perilously susceptible to erosion and flooding.


Cambodia's wildlife pioneer: saving species and places in Southeast Asia's last forest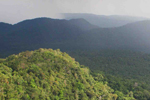 (05/11/2011) Suwanna Gauntlett has dedicated her life to protecting rainforests and wildlife in some of the world's most hostile and rugged environments and has set the trend of a new generation of direct action conservationists. She has designed, implemented, and supported bold, front-line conservation programs to save endangered wildlife populations from the brink of extinction, including saving the Amur Tiger (also known as the Siberian Tiger) from extinction in the 1990s in the Russian Far East, when only about 80 individuals remained and reversing the drastic decline of Olive Ridley sea turtles along the coast of Orissa, India in the 1990s, when annual nestings had declined from 600,000 to a mere 8,130. When she first arrived in Cambodia in the late 1990s, its forests were silent. 'You couldn't hear any birds, you couldn't hear any wildlife and you could hardly see any signs of wildlife because of the destruction,' Gauntlett said. Wildlife was being sold everywhere, in restaurants, on the street, and even her local beauty parlor had a bear.


Belief and butchery: how lies and organized crime are pushing rhinos to extinction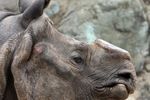 (05/11/2011) Few animals face as violent, as well organized, and as determined an enemy as the world's rhinos. Across the globe rhinos are being slaughtered in record numbers; on average more than one rhino is killed by poachers everyday. After being shot or drugged, criminals take what they came for: they saw off the animal's horn. Used in Traditional Chinese Medicine, which claims that it has curative properties, rhino horn is worth more than gold and cocaine on the black market. However, science proves all this cash and death is based on a lie. 'There is no medicinal benefit to consuming rhino horn. It has been extensively analyzed in separate studies, by different institutions, and rhino horn was found to contain no medical properties whatsoever,' says Rhishja Larson.


Liberia fights illegal logging through agreement with EU

(05/10/2011) The tiny West African nation of Liberia (about the size of the US state of Virginia) is the most recent country to work with the European Union (EU) on ending the illegal logging trade. Yesterday the EU and Liberia signed a Voluntary Partnership Agreement (VPA) that would make certain no raw wood or wood products exported from Liberia to the EU would have been illegally cut.


Chainsaw Milling: Domestic Unregulated Deforestation Agents or Local Entrepreneurs?

(05/10/2011) Chainsaw milling: supplier to local markets, provides a much needed insight into the generally unregulated on-site conversion of logs into lumber using chainsaws for tropical in-country domestic markets. Tropical forest chainsaw milling juxtaposes local economic benefit with lack, unregulated oversight.


Fight for flamingos: Tanzania to mine in world's most important flamingo breeding ground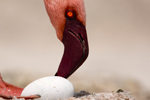 (05/09/2011) It's not easy to find a single word to describe witnessing hundreds of thousands of flamingos filling up a shallow lake in the Great Rift Valley of East Africa. 'Spectacle' comes to mind, but even this is not wholly accurate for the surreal pink crowd. However one describes it, this biological wonder may be under threat as Tanzania plans to mine in a flamingo breeding ground that is not only regionally important, but globally. Astoundingly, over half of the world's lesser flamingos (between 65-75%) are born in a single lake in northern Tanzania: Lake Natron.


Indonesia signs agreement with EU to end the sale of illegally logged wood

(05/04/2011) The EU and Indonesia today signed an agreement in Jakarta that aims to keep illegally logged wood from reaching the European market. This is the first Voluntary Partnership Agreement (VPA) signed by an Asian nation with the EU and is seen as a considerable step forward on the fight against the illegal logging trade worldwide.


Forgotten species: the endearing Tenkile tree kangaroo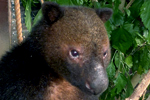 (05/03/2011) With their long snout, furry body, soft eyes, and, at times, upright stance, tree kangaroos often remind me of the muppets. Of course, if there were any fairness in the world, the muppets would remind me of tree kangaroos, since kangaroos, or macropods, have inhabited the Earth for at least 5 million years longer than Jim Henson's muppets. But as a child of the 1980s, I knew about muppets well before tree kangaroos, which play second fiddle in the public imagination to their bigger, boxing cousins. This is perhaps surprising, as tree kangaroos possess three characteristics that should make them immensely popular: they are mammals, they are monkey-like (and who doesn't like monkeys?), and they are desperately 'cute'.


Conservation organizations ask Tanzania to reconsider UNESCO status for Eastern Arc Mountains

(05/02/2011) Tanzanian President Jakaya Kikwete has recently stated he would withdraw the application to list two Eastern Arc Mountains as UNESCO World Heritage sites: Udzungwa and Uluguru Mountains. However, ten NGOS, both local and international, have asked the president to reconsider, according to The Citizen.


Controversial Brazilian mega-dam receives investment of $1.4 billion

(05/02/2011) Brazil's most controversial mega-dam, Belo Monte, which is moving full steam ahead against massive opposition, has received an extra infusion of cash from Vale, a Brazilian-run mining company.


World's largest beef company signs Amazon rainforest pact


(04/29/2011) The world's largest meat processor has agreed to stop buying beef from ranches associated with slave labor and illegal deforestation in the Brazilian Amazon, according to the public prosecutor's office in the state of Acre. The deal absolves JBS-Friboi from 2 billion reals ($1.3 billion) in potential fines and paves the way for the firm to continue selling meat to companies concerned about their environmental reputation.


Former REDD+ negotiator for Indonesia sentenced to 3 years for corruption

(04/22/2011) Wandojo Siswanto, one of the negotiators for Indonesia's delegation at last year's climate talks in Copenhagen and a key architect of its Reduced Emissions from Deforestation and Degradation (REDD) partnership with Norway, has been sentenced to three years in prison for accepting bribes.


Forest Governance Measuring Tools within Collaborative Governance of Tropical Landscapes: Book Review

(04/19/2011) Conservation projects at the landscape level in the tropics often require collaborative governance because there are many factors that may be involved with conserving and enhancing the ecosystem services with a landscape-based project. Yet as eloquently described in Collaborative Governance of Tropical Landscapes, significant issues remain in designing and implementing effective collaborative governance models for tropical landscapes.


Scientists urge Papua New Guinea to declare moratorium on massive forest clearing

(04/19/2011) Forests spanning an area larger than Costa Rica—5.6 million hectares (13.8 million acres)—have been handed out by the Papua New Guinea government to foreign corporations, largely for logging. Granted under government agreements known as Special Agricultural and Business Leases (SABLs), the land leases circumvent the nation's strong laws pertaining to communal land ownership. Now, the Association for Tropical Biology and Conservation (ATBC), the world's largest professional society devoted to studying and conserving tropical forests, is urging the Papua New Guinea government to declare a moratorium on SABLs.


From the Serengeti to Lake Natron: is the Tanzanian government aiming to destroy its wildlife and lands?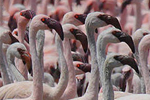 (04/14/2011) What's happening in Tanzania? This is a question making the rounds in conservation and environmental circles. Why is a nation that has so much invested in its wild lands and wild animals willing to pursue projects that appear destined not only to wreak havoc on the East African nation's world-famous wildlife and ecosystems, but to cripple its economically-important tourism industry? The most well known example is the proposed road bisecting Serengeti National Park, which scientists, conservationists, the UN, and foreign governments alike have condemned. But there are other concerns among conservationists, including the fast-tracking of soda ash mining in East Africa's most important breeding ground for millions of lesser flamingo, and the recent announcement to nullify an application for UNESCO Heritage Status for a portion of Tanzania's Eastern Arc Mountains, a threatened forest rich in species found no-where else. According to President Jakaya Kikwete, Tanzania is simply trying to provide for its poorest citizens (such as communities near the Serengeti and the Eastern Arc Mountains) while pursuing western-style industrial development.



Page 1 | Page 2 | Page 3 | Page 4 | Page 5 | Page 6 | Page 7 | Page 8 | Page 9 | Page 10 | Page 11 | Page 12 | Page 13