News articles on governance

---
Mongabay.com news articles on governance in blog format. Updated regularly.






Obama criticized for lack of urgency on climate change

(11/15/2012) Following the devastation wrought by Hurricane Sandy—which many scientists say was likely worsened by climate change—and a long silence on the issue of global warming during the Presidential campaign, environmentalists yesterday were disappointed when re-elected President Barack Obama seemingly put action on climate change on the back burner.
Penan suspend dam blockade, give government one month to respond to demands

(11/15/2012) Members of the Penan tribe have suspended their month long blockade of the Murum dam in the Malaysian state of Sarawak, reports Survival International. However, according to the indigenous group the fight is not over: the departing Penan said the Sarawak government had one month to respond to demands for sufficient compensation for the dam's impact or face another blockade. Over 300 Penan people participated in the blockade, which stopped traffic leading to the construction site.
Obama breaks climate silence at press conference

(11/14/2012) At a news conference today, a question by New York Times reporter Mark Landler pushed President Obama to speak at some length about climate change. In his answer, Obama re-iterated his acceptance of climate science and discussed how progress on tackling climate change might proceed in his second term, though he also noted that he wouldn't put action on the climate ahead of the economy. President Obama made a small reference to climate change in his victory speech following his historic re-election last Tuesday, but his answer today was the most the president has talked about the issue at any length since at least Hurricane Sandy.
Controversial wolf hunt moves to the Midwest, 196 wolves killed to date
(11/14/2012) The hugely controversial wolf hunt in the U.S. has spread from the western U.S. (Montana, Idaho, and Wyoming) to the Midwest (Minnesota and Wisconsin) this year. Although the wolf hunt is less than a month old in the region—and only eleven days old in Minnesota—196 animals so far have been shot. As in the west, the wolf hunt has raised hackles among environmentalists along with fierce defenders among hunters. Wolves, which were protected under the the Endangered Species Act (ESA) since 1973, were stripped of that status by legislation in 2009, opening the door—should a state choose—to trophy hunting.
Foreign loggers and corrupt officials flouting logging moratorium in the Democratic Republic of Congo
(11/08/2012) In 2002 the Democratic Republic of Congo (DRC) announced a moratorium on commercial logging in a bid to save rapidly falling forests, however a new report by Global Witness alleges that industrial loggers are finding a way around the logging freeze. Through unscrupulous officials, foreign companies are abusing artisanal permits—meant for local community logging—to clear-cut wide swathes of tropical forest in the country. These logging companies are often targeting an endangered tree—wenge (Millettia laurentii)—largely for buyers in China and Europe.
Development halted in crucial wildlife corridor in Malaysia
(11/07/2012) Kenyir Wildlife Corridor in northeast Malaysia is teeming with wildlife: elephants, gibbons, tigers, tapirs, and even black panthers (melanistic leopards) have been recorded in the 60 kilometer (37 mile) stretch of forest. In fact, researchers have recorded over 40 mammal species (see species list below), including 15 threatened with extinction according to the IUCN Red List. When these findings were presented by scientists to the Terengganu state government action followed quickly: all development projects have been halted pending a government study.
Controversial dam gets approval in Laos

(11/07/2012) Laos has given approval to the hugely-controversial $3.5 billion Xayaburi Dam on the Mekong River, reports the BBC. The massive dam, which would provide 95 percent of its energy production to Thailand, has been criticized for anticipated impacts on the river's fish populations, on which many locals depend.
Over 100,000 farmers squatting in Sumatran park to grow coffee
(11/06/2012) Sumatra's Bukit Barisan Selatan National Park—home to the Critically Endangered Sumatran rhinos, tigers, and elephants—has become overrun with coffee farmers, loggers, and opportunists according to a new paper in Conservation and Society. An issue facing the park for decades, the study attempted for the first time to determine the number of squatters either living in or farming off Bukit Barisan Selatan National Park, a UNESCO World Heritage Site; the rough census—over 100,000 people—shocked scientists.
'The ivory trade is like drug trafficking' (warning graphic images)
(11/05/2012) For the past five years, Spanish biologist Luis Arranz has been the director of Garamba National Park, in the Democratic Republic of Congo (DRC). Arranz and a team of nearly 240 people, 140 guards among them, work to protect a vast area of about 5,000 square kilometers (1,930 square miles) of virgin forest, home to a population of more than 2.300 elephants that are facing a new and more powerful enemy. The guards are encountering not only bigger groups of poachers, but with ever more sophisticated weapons. According to Arranz, armed groups such as the Lord's Resistance Army from Uganda are now killing elephants for their ivory.
Above the ocean: saving the world's most threatened birds
(11/01/2012) A life on the ocean is a perilous one for any bird. They must expend energy staying aloft for thousands of miles and learn to be marathon swimmers; they must seek food beneath treacherous waves and brave the world's most extreme climates; they must navigate the perils both of an unforgiving sea and far-flung islands. Yet seabirds, which includes 346 global species that depend on marine ecosystems, have evolved numerous strategies and complex life histories to deal with the challenges of the sea successfully, and they have been doing so since the dinosaur's last stand. Today, despite such a track record, no other bird family is more threatened; yet it's not the wild, unpredictable sea that endangers them, but pervasive human impacts.
Future of the Tongass forest lies in salmon, not clear-cut logging
(10/25/2012) The Parnell administration's Timber Task Force recently unveiled a proposal to carve out two million acres of the Tongass National Forest for clear-cut logging under a state-managed "logging trust." The stated goal is to revive Southeast Alaska's timber industry that collapsed two decades ago amid changing market conditions, logging cutbacks and evolving public opinion about timber harvesting on national forests.
Lack of climate change in presidential debates part of larger trend

(10/23/2012) The final presidential debate between President Barack Obama and Governor Mitt Romney, focusing on foreign policy, ended like all the others: without a mention of climate change or its likely impacts on Americans, from rising sea levels to worsening extreme weather to the threat of instability abroad. While environmental groups have kicked-off a campaign to target this "climate silence," the lack of discussion on climate change is a part of a larger trend in the U.S. where media coverage of the issue has declined even as scientists argue that impacts are increasing.
Rehabilitated orangutans in danger if industrial project proceeds in Borneo
(10/22/2012) The proposed extension of an industrial area in East Kalimantan, Indonesia will likely mean the end of a population of rehabilitated orangutans who reside there, according to the Indonesian environmental group Peduli Teluk Balikpapan. The Kariangau Industrial Area (KIK) will comprise 5,130 hectares of land currently covered by hardwood forests and mangroves when completed, including one third of orangutan habitat in Sungai Wain forest—a crucial portion that is not within the boundaries of the Sungai Wain Protection Forest and therefore not under any governmental protection.
El Salvador mulls total ban on mining
(10/22/2012) On hot days the broken stone and dried up silt from the San Sebastian mine in Eastern El Salvador bake in the sun. The slew of refuse is freckled with rock stained bright blue with cyanide, open to the elements that on rainier days will wash it downhill into the Rio San Sebastian below. The openings of passages into the mine dot the mountainside, and further downhill a bright orange stream with a chemical stench flows into another. The American Commerce Group ceased operating here in 1999 but sought to return when the price of gold began its current escalation.
Norway to double carbon tax on oil industry for climate change programs

(10/15/2012) Beginning next year, Norway will nearly double the carbon tax on its domestic oil industry to help set up a $1 billion climate change fund for programs in developing nations among other green projects. The Scandinavian nation is the world's 13 largest oil producer and third biggest oil exporter, yet has been one of the most active champions of funding climate change projects.
Chinese forest activist arrested for self-publishing books

(10/15/2012) An award-winning forest activist, Liu Futang, is facing trial in China for printing books without the proper licenses, even though he says he gave most of the self-published books away for free. In April, Futang won Best Citizen Journalist in China's Environmental Press Awards for covering deforestation Hainan province on his blog. Seven months later and the 63-year-old, who suffers from diabetes, could face five years in prison.
UNESCO disturbed by gas plans for Peru's Manu National Park
(10/15/2012) Major concerns about the danger posed by gas exploration in a UNESCO World Heritage site in the Amazon rainforest has prompted UNESCO to promise to lobby the Peruvian government. Manu National Park's biological diversity exceeds "that of any other place on Earth," according to UNESCO's website, and is inhabited by indigenous people living in "voluntary isolation" who could be decimated if they come into contact with gas workers.
Indigenous groups re-occupy Belo Monte dam in the Amazon

(10/09/2012) Construction on Brazil's megadam, Belo Monte, has been halted again as around 150 demonstrators, most of them from nearby indigenous tribes, have occupied the main construction site at Pimental. Over a hundred indigenous people joined local fishermen who had been protesting the dam for 24 days straight. Indigenous people and local fishermen say the dam will devastate the Xingu River, upending their way of life.
Appreciating elephant individuality: a new approach to preventing conflicts with humans
(10/09/2012) To prevent conflicts between humans and elephants in developed areas, a new study shows there is much to learn from analyzing Asian elephant behavior at the individual level as opposed to population studies. Researchers have traditionally interpreted elephant behavior at the population level, looking for behavior patterns among elephants of similar ages, group sizes, and genders. Today, field researchers in India are studying elephant behavior at the individual level. Their goal is to appreciate the idiosyncrasies of individual elephants in the hopes of predicting their behavior. Nishant Srinivasaiah, of the Tata Institute of Fundamental Research and lead author of the study, told mongabay.com that it is vital "to get to know our elephants more intimately than ever before and, more importantly, to shift our focus from a population to include its individuals as well."
Cambodia drops case of murdered forest activist, Chut Wutty

(10/08/2012) An investigation into the mysterious death of Cambodian forest activist, Chut Wutty, has been dismissed by the courts, which critics allege is apart of an ongoing cover up. The court decided that since the suspect in Wutty's death, In Rattana, was also dead there was no need to proceed. Chut Witty was shot to death while escorting two journalists to a logging site run by Timbergreen. Wutty, whose death made international news, was a prominent activist against illegal logging in Cambodia.
90 percent of oil palm plantations came at expense of forest in Kalimantan
(10/08/2012) From 1990 to 2010 almost all palm oil expansion in Kalimantan came at the expense of forest cover, according to the most detailed look yet at the oil palm industry in the Indonesian state, published in Nature: Climate Change. Palm oil plantations now cover 31,640 square kilometers of the state, having expanded nearly 300 percent since 2000. The forest loss led to the emission of 0.41 gigatons of carbon, more than Indonesia's total industrial emissions produced in a year. Furthermore the scientists warn that if all current leases were converted by 2020, over a third of Kalimantan's lowland forests outside of protected areas would become plantations and nearly quadruple emissions.
Indigenous blockade expands against massive dam in Sarawak
(10/08/2012) Indigenous people have expanded their blockade against the Murum dam in the Malaysian state of Sarawak, taking over an additional road to prevent construction materials from reaching the dam site. Beginning on September 26th with 200 Penan people, the blockade has boomed to well over 300. Groups now occupy not just the main route to the dam site, but an alternative route that the dam's contractor, the China-located Three Gorges Project Corporation, had begun to use.
Nary a mention of climate change during U.S. presidential debate

(10/04/2012) The hour-and-a-half long debate between President Barack Obama and ex-governor Mitt Romney last night ended without a single reference to climate change. Frustrated with the lack of discussion on the issue from both candidates, environmental activists sent a petition with over 160,000 signatures to debate moderator, Jim Lehr, urging him to ask a question about climate change. The petition fell on deaf ears.
Great Barrier Reef loses half its coral in less than 30 years
(10/01/2012) The Great Barrier Reef has lost half of its coral cover in the last 27 years, according to a new study released today in the Proceedings of the National Academy of Sciences (PNAS). Based on over 2,000 surveys from 1985 to this year the study links the alarming loss to three impacts: tropical cyclone damage, outbreaks crown-of-thorns starfish that devour corals, and coral bleaching.
British government comes out against drilling in Virunga National Park by UK company

(10/01/2012) The British government has come out in opposition against oil drilling plans by UK-based, SOCO International, in Virunga National Park, reports Reuters. The first national park established on the continent, Virunga is home to one of only two populations of mountain gorillas (Gorilla beringei beringei) in the world. In March of this year, two oil exploratory permits came to light granting SOCO seismic testing inside the park by the government of the Democratic Republic of Congo (DRC).
Another journalist attacked in Cambodia for covering illegal logging

(09/27/2012) Two weeks after an environmental journalist was found murdered in the trunk of his car, another journalist has been brutally attacked in Cambodia. Ek Sokunthy with the local paper Ta Prum says he was beaten in his home by three assailants by a pistol and a stick. The attack follows swiftly after the high-profile murder of 44-year-old forest journalist Hang Serei Oudom.
Corruption still plundering forests in Laos for furniture

(09/26/2012) The forests of Lao are still suffering from widespread destruction with the government turning a blind eye to a thriving black market logging trade on the border of Laos and Vietnam, according to an update report by the Environmental Investigation Agency (EIA). Last year, the EIA found that powerful players, including the Vietnamese military, were plundering Laos of its forests for raw logs. Smuggled from Laos into Vietnam, the raw logs are crafted into furniture, which are eventually exported to Europe and the U.S. Now, over a year later a new report finds little has changed.
NGO: Malaysian leader worth $15 billion despite civil-servant salary; timber corruption suspected

(09/19/2012) Abdul Taib Mahmud, who has headed the Malaysian state of Sarawak for over 30 years, is worth $15 billion according to a new report by the Bruno Manser Fund. The report, The Taib Timber Mafia, alleges that Taib has used his position as head-of-state to build up incredible amounts of wealth by employing his family or political nominees to run the state's logging, agriculture, and construction businesses. Some environmental groups claim that Sarawak has lost 90 percent of its primary forests to logging, while indigenous tribes in the state have faced the destruction of their forests, harassment, and eviction.
Another mishap kills Shell's Arctic oil drilling for the year

(09/18/2012) Following global protests, a series of embarrassing mishaps, and a lengthy regulatory process, Dutch Royal Shell has announced it is abandoning its hugely controversial off-shore oil drilling in the Arctic—this year. The announcement came after the company damaged a containment dome meant to cap an oil spill. The incident was the latest in a series of delays and problems that oil the giant faced in its $4 billion plan to drill in the Chukchi and Beaufort Seas.
Learning to live with elephants in Malaysia
(09/18/2012) Humans and elephants have a lot in common: both are highly intelligent, intensely social, and both are capable of having a massive impact on their local environments. Given their similarities, it might not be surprising that elephants and human have often run afoul of one another. Conflict between these two great species has probably been going on for thousands of years, but as human populations have grown dramatically, elephant populations have been crippled and forced into smaller-and-smaller pockets. No-where is this more true than in Southeast Asia.
Environmental journalist investigating illegal logging murdered in Cambodia

(09/13/2012) Less than five months after high-profile forest activist, Chut Wutty, was killed in Cambodia, an environmental journalist, Hang Serei Oudom, has been found slain in the trunk of his car, possibly murdered with an ax, reports the AFP. Oudum, who worked at the local paper Vorakchun Khmer Daily, was known for writing stories on epidemic of illegal logging in Cambodia, often linking the crime to business people and politicians. The car and body were found in a cashew nut plantation in Ratanakiri province, an area rife with logging.
Shell begins offshore drilling in the Alaskan Arctic

(09/10/2012) With the approval of the Obama Administration, Royal Dutch Shell began drilling into the ocean floor of the Chukchi Sea off the coast of Alaska yesterday morning. The controversial operation, which has been vehemently opposed by environmental and Native groups, will likely only last a few weeks this year until the Arctic winter sets in. The U.S. government has said that Shell must complete operations by September 24th, however the oil giant has asked for an extension.
Obama approves preparation for oil drilling in Arctic, Shell en route

(08/30/2012) In the same week that sea ice in the Arctic Ocean hit another record low due to climate change, the Obama Administration has given final approval to Royal Dutch Shell to prepare for exploratory drilling in the region. Vehemently opposed by environmentalists and indigenous groups, the drilling plans are a part of the Obama Administrations 'all of the above' energy policy. Whether or not Shell will actually drill a well this season, however, is still up in the air as its oil spill containment barge remains docked in Washington state for an upgrade that could last several days.
Indigenous groups in Panama wait for UN REDD to meet promises
(08/30/2012) A dispute over the implementation of REDD+ (Reducing Emissions from Deforestation and Degradation) in Panama has pitted the United Nations (UN) against the nation's diverse and large indigenous groups. Represented by the National Coordinator of Indigenous Peoples in Panama (COONAPIP), indigenous groups charge that the UN has failed to meet several pledges related to kick-starting REDD+ with their support, including delaying a $1.79 million payment to the group to begin REDD+-related activities. The on-going dispute highlights the perils and complexities of implementing REDD+, especially concerns that the program might disenfranchise indigenous groups who have long been the stewards of their forest territories.
Survivors say gold miners in helicopter massacred village of 80 in Venezuelan Amazon
(08/30/2012) Up to 80 people have been massacred by gold miners in the remote Venezuelan Amazon, according to reports received by the indigenous-rights group, Survival International. According to Reuters, the reports have prompted the Venezuelan government to investigate the alleged murders of the Yanomami isolated community. According to three indigenous survivors, sometime in July a helicopter and what-are-believed to be illegal goldminers massacred the Yanomami community of Irotatheri.
Greenpeace abandons occupation of Arctic oil drilling rig after workers throw metal at them

(08/26/2012) On Friday the head of Greenpeace, Kumi Naidoo, and five other activists occupied an Arctic oil platform owned by Russian oil and gas giant Gazprom to protest exploiting fossil fuel beds in the Arctic ocean. The action by Greenpeace was short-lived after workers began spraying them with cold water from high-powered hoses and then threw pieces of metal at them, according to Naidoo, who communicated via Twitter during the civil disobedience.
Shell running out of time to drill in U.S. Arctic - this year

(08/20/2012) The clock is running out for oil giant, Royal Dutch Shell, to drill controversial oil wells in the U.S. Arctic before the harsh winter sets in, reports the Wall Street Journal and Bloomberg. While the company is still optimistic it can reach the Arctic by summer's end, it awaits a number of final permits after suffering numerous setbacks, including one of its drilling ships going adrift and nearly running aground in Alaska.
Recommendations to save India's Western Ghats creates political stir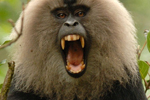 (08/20/2012) A massive expert panel report on the conservation of the Western Ghats has caused a political stir in India. The report, headed by noted ecologist Madhav Gadgil, recommends that the government phase out mining projects, cancel damaging hydroelectric projects, and move toward organic agriculture in ecologically-sensitive sections of the Ghats. The report, which was leaked after the government refused to release it, has yet to be implemented. Recently dubbed a UNESCO World Heritage Site, the Western Ghats is one of India's largest wildernesses and home to thousands of species, many found no-where else.
Elephant ancestors and Africa's Bigfoot: new initiative works to preserve a continent's wildest tales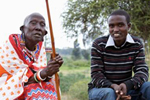 (08/20/2012) Paula Kahumbu, the Executive Director of WildlifeDirect and a 2011 National Geographic Emerging Explorer, is on a mission to reconnect young Africans with the natural world through storytelling. In a new initiative dubbed Africa's Wildest Stories, Kahumbu and others are recording the wit and wisdom of African elders in Kenya as they share their love of nature and the way in which Africans, for millennia, have co-existed with their environment and its astounding wildlife.
Tigers vs. coal in India: when big energy meets vanishing cats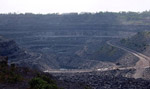 (08/01/2012) Burning coal fuels climate change, causes acid rain, and spreads toxic pollutants into the environment, but now a new Greenpeace report warns that coal may also imperil the world's biggest feline: the tiger. Home to world's largest population of tigers—in this case the Bengal subspecies (Panthera tigris tigris)—India is also the world's third largest coal producer. The country's rapacious pursuit of coal—it has nearly doubled production since 2007—has pushed the industry into tiger territory, threatening to destroy forests and fragment the tiger's already threatened population.
Human rights court favors indigenous tribe over Ecuadorian government in oil battle

(07/31/2012) The Inter-American Court of Human Rights has found in favor of a Kichwa community's right to consultation prior to industrial projects on their land in a ruling that could have implications for many indigenous peoples across the Americas. The court found that the government of Ecuador violated the indigenous people's rights by allowing the Argentine oil company, Compania General de Combustibles (CGC), on their land without proper consultation.
'National scandal:' foreign companies stripped Papua New Guinea of community-owned forests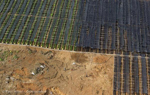 (07/30/2012) Eleven percent of Papua New Guinea's land area has been handed over to foreign corporations and companies lacking community representation, according to a new report by Greenpeace. The land has been granted under controversial government agreements known as Special Agricultural and Business Leases (SABLs), which scientists have long warned has undercut traditional landholding rights in the country and decimated many of Papua New Guinea's biodiverse rainforests. To date, 72 SABLs have been granted—mostly to logging companies—covering an area totaling 5.1 million hectares or the size of Costa Rica.
Indigenous tribes hold 3 engineers hostage over Belo Monte dam

(07/26/2012) Three engineers are being held hostage by the Juruna and Arara indigenous tribes as tensions rise over the on-going construction of the Belo Monte dam in Brazil, reports the Indigenous rights NGO Amazon Watch. The company building the dam, Norte Energia, has confirmed that three of its employees were being held against their will. Tribal groups in the region say the massive dam will upend their way of life, and that construction is already making travel along the Xingu river difficult.
Experts: sustainable logging in rainforests impossible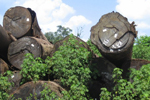 (07/19/2012) Industrial logging in primary tropical forests that is both sustainable and profitable is impossible, argues a new study in Bioscience, which finds that the ecology of tropical hardwoods makes logging with truly sustainable practices not only impractical, but completely unprofitable. Given this, the researchers recommend industrial logging subsidies be dropped from the UN's Reducing Emissions from Deforestation and Forest Degradation (REDD+) program. The study, which adds to the growing debate about the role of logging in tropical forests, counters recent research making the case that well-managed logging in old-growth rainforests could provide a "middle way" between conservation and outright conversion of forests to monocultures or pasture.
Still time to save most species in the Brazilian Amazon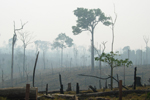 (07/12/2012) Once habitat is lost or degraded, a species doesn't just wink out of existence: it takes time, often several generations, before a species vanishes for good. A new study in Science investigates this process, called "extinction debt", in the Brazilian Amazon and finds that 80-90 percent of the predicted extinctions of birds, amphibians, and mammals have not yet occurred. But, unless urgent action is taken, the debt will be collected, and these species will vanish for good in the next few decades.
Indigenous tribes end occupation of Belo Monte

(07/12/2012) After occupying the construction site of the massive Belo Monte dam for 21 days, some 300 indigenous people have left and gone home. The representatives from nine Amazonian tribes abandoned their occupation after two days of meeting with the dam's builder, the Norte Energia consortium.
Thousands of scientists hold mock funeral in Canada to highlight nation's "death of evidence"

(07/11/2012) Carrying signs that said 'Stop Harper's War on Knowledge' and 'Scientists Shouldn't Wear a Muzzle,' Canada's scientists were unusually theatrical yesterday at a rally against the Canadian government's cuts for basic science funding and environmental protections. Scientists, dressed in white coats, carried a coffin to represent "the death of evidence" in Canada, while a costumed grim-reaper led the way. According to police, around 2,000 joined in the protest.
Vietnam buys stakes in controversial oil blocks threatening Peru's most vulnerable indigenous people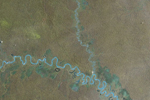 (07/11/2012) Vietnam's state oil and gas company, PetroVietnam Exploration and Production (PVEP), has announced its intention to acquire a major stake in controversial oil operations in the remote Peruvian Amazon. This area, known as Lot 67, is one of the most biodiverse in the world and home to indigenous people living without regular contact with outsiders, sometimes dubbed 'isolated' or 'uncontacted', who could be decimated by contact with oil company workers because they are highly vulnerable to disease.





Indonesia eco-newswrap: farmers threaten to immolate themselves over plantation plan

(06/28/2012) Pulau Island farmers are threatening to immolate themselves after the Indonesian Ministry of Forestry has ignored their request to stop a part of their island from being converted into eucalyptus plantations by PT Riau Andalan Pulp and Paper. A letter from the farmers, who are members of the Riau Farmer Union, to Indonesian President Susilo Bambang Yudhoyono received no response, and the activists say 10 of them will travel to the presidential palace in Jakarta on June 25 and burn themselves alive in protest.




Page 1 | Page 2 | Page 3 | Page 4 | Page 5 | Page 6 | Page 7 | Page 8 | Page 9 | Page 10 | Page 11 | Page 12 | Page 13 | Page 14