News articles on global warming mitigation

---
Mongabay.com news articles on global warming mitigation in blog format. Updated regularly.





Bad feedback loop: climate change diminishing Canadian forest's carbon sink

(01/30/2012) Climate change, in the form of rising temperatures and less precipitation, is shrinking the carbon sink of western Canada's forest, according to a new study released today in the Proceedings of the National Academy of Sciences (PNAS). Tree mortality and a general loss of biomass has cut the carbon storage capacity of Canada's boreal forests by around 7.28 million tons of carbon annually, equal to nearly 4 percent of Canada's total yearly carbon emissions.


Sustainable Materials With Both Eyes Open: A book review

(01/26/2012) Sustainable Materials With Both Eyes Open: Future Buildings, vehicles, products and equipment – made efficiently and made with less new material is a remarkable popular impartial well-written engineering book that addresses sustainable production of cement, plastic, paper, aluminum and steel and their long-term impacts on the environment. The authors provide a comprehensive background regarding the uses of said materials.


The Cryosphere-Princeton primers in climate: A Book Review

(01/23/2012) The Cryosphere by Dr. Shawn J. Marshall, Canada Research Chair in Climate Change, University of Calgary, is an excellent book because it summarizes leading scientific research into easily accessible chapters each one on a different component of the cryosphere. The cryosphere, which incorporates the Earth's snow and ice mass including seasonal snow, permafrost (both land-based permafrost and below water permafrost), river and lake ice, sea ice, glaciers, ice sheets, and ice shelves, is intrinsically related to global climate change. Hence, understanding how the cryosphere interacts with and is at risk because of climate change and its greenhouse gases is fundamental to developing effective policy mechanisms that mitigate climate change.


Economic slowdown leads to the pulping of Latvia's forests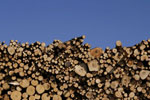 (01/23/2012) The economic crisis has pushed many nations to scramble for revenue and jobs in tight times, and the small Eastern European nation of Latvia is no different. Facing tough circumstances, the country turned to its most important and abundant natural resource: forests. The Latvian government accepted a new plan for the nation's forests, which has resulted in logging at rates many scientists say are clearly unsustainable. In addition, researchers contend that the on-the-ground practices of state-owned timber giant, Latvijas Valsts meži (LVM), are hurting wildlife and destroying rare ecosystems.


Obama rejects Keystone pipeline, but leaves door open for tar sands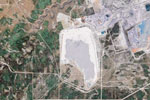 (01/18/2012) The Obama administration today announced it is scrapping TransCanada's Keystone pipeline after Republicans forced a 60-day deadline on the issue in a Congressional rider. The State Department advised against the pipeline arguing that the deadline did not give the department enough time to determine if the pipeline "served the national interest." The cancellation of the pipeline is a victory for environmental and social activists who fought the project for months, but Republicans are blasting the administration.


Targeting methane, black carbon could buy world a little time on climate change


(01/12/2012) A new study in Science argues that reducing methane and black carbon emissions would bring global health, agriculture, and climate benefits. While such reductions would not replace the need to reduce CO2 emissions, they could have the result of lowering global temperature by 0.5 degrees Celsius (0.9 degree Fahrenheit) by mid-century, as well as having the added benefits of saving lives and boosting agricultural yields. In addition, the authors contend that dealing with black carbon and methane now would be inexpensive and politically feasible.


Ecuador makes $116 million to not drill for oil in Amazon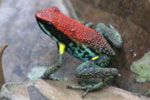 (01/02/2012) A possibly ground-breaking idea has been kept on life support after Ecuador revealed its Yasuni-ITT Initiative had raked in $116 million before the end of the year, breaking the $100 million mark that Ecuador said it needed to keep the program alive. Ecuador is proposing to not drill for an estimated 850 million barrels of oil in the Ishpingo-Tambococha-Tiputinin (ITT) blocs of Yasuni National Park if the international community pledges $3.6 billion to a United Nations Development Fund (UNDF), or about half of what the oil is currently worth. The Yasuni-ITT Initiative would preserve arguably the most biodiverse region on Earth from oil exploitation, safeguard indigenous populations, and keep an estimated 410 million tons of CO2 out of the atmosphere. However, the initiative is not without its detractors, some arguing the program is little more than blackmail; meanwhile proponents say it could prove an effective way to combat climate change, deforestation, and mass extinction.


Top 10 Environmental Stories of 2011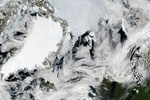 (12/22/2011) Many of 2011's most dramatic stories on environmental issues came from people taking to the streets. With governments and corporations slow to tackle massive environmental problems, people have begun to assert themselves. Victories were seen on four continents: in Bolivia a draconian response to protestors embarrassed the government, causing them to drop plans to build a road through Tipnis, an indigenous Amazonian reserve; in Myanmar, a nation not known for bowing to public demands, large protests pushed the government to cancel a massive Chinese hydroelectric project; in Borneo a three-year struggle to stop the construction of a coal plant on the coast of the Coral Triangle ended in victory for activists; in Britain plans to privatize forests created such a public outcry that the government not only pulled back but also apologized; and in the U.S. civil disobedience and massive marches pressured the Obama Administration to delay a decision on the controversial Keystone XL pipeline, which would bring tar sands from Canada to a global market.


Harsh words for Canada after it abandons Kyoto Protocol

(12/13/2011) Less than two days after signing on to a "road map" agreement at the UN Climate Summit in Durban, South Africa, Canada has announced it is formally withdrawing from the Kyoto Protocol after failing to meet its emissions pledges. Although not surprising, reaction from other nations and environmental groups was not only swift, but harsh.


Mixed reactions to the Durban agreement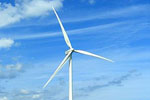 (12/12/2011) Early Sunday morning over 190 of the world's countries signed on to a new climate agreement at the 17th UN Framework Convention on Climate Change (UNFCCC) in Durban, South Africa. The summit was supposed to end on Friday, but marathon negotiations pushed government officials to burn the midnight oil for about 36 extra hours. The final agreement was better than many expected out of the two week summit, but still very far from what science says is necessary to ensure the world does not suffer catastrophic climate change.


The Atlas of Climate Change: Mapping the World's Greatest Challenge – a book review

(12/12/2011) The Atlas of Climate Change: Mapping the World's Greatest Challenge presents in clear and concise visual form the impacts and effects, solutions and mitigation actions surrounding climate change - which is our greatest global challenge.


Direct air capture of CO2 to fight global warming is too expensive to be feasible

(12/09/2011) Using existing technology to 'scrub' carbon dioxide directly from the atmosphere is far costlier than capturing emissions directly from the smokestacks of coal-burning power plants, reports a paper published this week in the Proceedings of the National Academy of Sciences.


Global carbon emissions rise 49 percent since 1990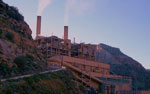 (12/04/2011) Total carbon emissions for the first time hit 10 billion metric tons (36.7 billion tons of CO2) in 2010, according to new analysis published by the Global Carbon Project (GCP) in Nature Climate Change. In the past two decades (since the reference year for the Kyoto Protocol: 1990), emissions have risen an astounding 49 percent. Released as officials from 190 countries meet in Durban, South Africa for the 17th UN Summit on Climate Change to discuss the future of international efforts on climate change, the study is just the latest to argue a growing urgency for slashing emissions in the face of rising extreme weather incidents and vanishing polar sea ice, among other impacts.


REDD+ text for saving forests released in Durban

(12/03/2011) An initial draft text on REDD+ — a proposed mechanism to compensate tropical countries for reducing emissions from deforestation and degradation — has moved forward for discussion and approval at climate talks in Durban.


Africa, China call out Canada for climate betrayal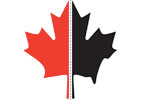 (12/01/2011) Purchasing a full page ad in the Canadian paper the Globe and Mail, a group of African leaders and NGOs is calling on Canada to return to the fold on climate change. Canada has recently all-but-confirmed that after the ongoing 17th UN Summit on Climate Change in Durban, South Africa, it will withdraw entirely from the Kyoto Treaty. The country has missed its targets by a long-shot, in part due to the exploitation of its tar sands for oil, and is increasingly viewed at climate conferences as intractable and obstructive. In the eyes of those concerned about climate change, Canada has gone from hero to villain. Yet notable African activists, including Archbishop Desmond Tutu, are pushing back.


Another record breaker: 2011 warmest La Niña year ever

(11/30/2011) As officials meet at the 17th UN Climate Summit in Durban, South Africa, the world continues to heat up. The UN World Meteorological Organization (WMO) has announced that they expect 2011 to be the warmest La Niña year since record keeping began in 1850. The opposite of El Nino, a La Niña event causes general cooling in global temperatures.


Carbon piracy, lack of recognition of indigenous rights undermining REDD in Peru, alleges report

(11/30/2011) Lack of meaningful consultation with indigenous communities over forest carbon projects is causing social conflict and undermining efforts to responsibly reduce emissions from deforestation and forest degradation in Peru under the REDD mechanism, argues a new report released during international climate talks in Durban.


For poor, climate change "a matter of life and death"

(11/29/2011) In opening the 17th UN Climate Summit in Durban, South Africa yesterday, Jacob Zuma, president of the host country said that delegates must remember what is at stake.


Deforestation could be stopped by 2020


(11/28/2011) If governments commit to an international program to save forests known as REDD+, deforestation could be nearly zero in less than a decade, argues the Living Forests Report from the World Wide Fund for Nature (WWF). REDD+, which stands for Reduced Emissions from Deforestation and Degradation, is a program that would pay developing nations to preserve forests for their ability to sequester carbon. Government officials begin meeting tomorrow in Durban, South Africa for the 17th UN climate summit, and REDD+ will be among many topics discussed.


Last year's greenhouse gas emissions topple worst-case scenario

(11/06/2011) Global greenhouse gas emissions last year exceeded worst-case scenario predictions from just four years before, according to the US Department of Energy (DOE). A rise of 6 percent (564 million additional tons) over 2009 levels was largely driven by three nations: the US, India, and China. Emissions from burning coal jumped 8 percent overall. The new data, supported by a similar report from International Energy Agency (IEA), make it even more difficult for nations to make good on a previous pledge to hold back the world from warming over 2 degrees Celsius.


Sober up: world running out of time to keep planet from over-heating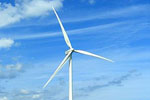 (10/24/2011) If governments are to keep the pledge they made in Copenhagen to limit global warming within the 'safe range' of two degrees Celsius, they are running out of time, according to two sobering papers from Nature. One of the studies finds that if the world is to have a 66 percent chance of staying below a rise of two degrees Celsius, greenhouse gas emissions would need to peak in less than a decade and fall quickly thereafter. The other study predicts that pats of Europe, Asia, North Africa and Canada could see a rise beyond two degrees Celsius within just twenty years.


California finalizes cap-and-trade program

(10/24/2011) Bucking long-stalled efforts in the US to combat global climate change, California has approved final rules for a cap-and-trade program set to go into effect in 2013. The program will require large polluters in California to reduce emissions or to 'trade' emissions on the carbon market with another company or initiative that is sequestering carbon. The rules even allow companies outside the state to participate, creating clean energy incentives across the US.


New study: price carbon at the point of fossil fuel extraction

(10/17/2011) Global carbon emissions are a complicated matter. Currently, officials estimate national fossil fuel-related emissions by what is burned (known as production) within a nation, but this approach underestimates the emissions contributions from countries that extract oil and oil for export. Is there a better way to account for a country's total climate change footprint?


Atlantic Forest stores less carbon due to drastic fragmentation

(09/26/2011) The Atlantic Forest in Brazil is one of the most fragmented and damaged forests in the world. Currently around 12 percent of the forest survives, with much of it in small fragments, many less than 100 hectares. A new study in mongabay.com's open-access journal Tropical Conservation Science finds that the bloodied nature of the Atlantic Forest impacts its capacity to sequester carbon. The study found that 92 percent of the forest stored only half its potential carbon due to fragmentation and edge-effects, which includes damage due to winds and exposure to drought.


Activists worldwide push for leaving the fossil fuel age behind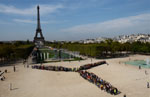 (09/25/2011) On six continents, in over 75 percent of the world's countries, people came out en masse yesterday to attend over 2,000 events to demonstrate the power of renewable energy to combat global climate change. As apart of the 'Moving Planet' campaign organized by 350.org, activists created a giant human-windmill in Paris, gave out bike lessons in Buenos Aires, practiced evacuation measure in the Pacific island of Tuvalu imperiled by rising sea levels, and marched in Cape Town for a strong agreement at the next UN climate meeting hosted in Durban, South Africa.


A modest proposal for wealthy countries to reforest their land for the common good

(08/11/2011) The Coalition of Financially Challenged Countries with Lots of Trees, known as "CoFCCLoT", representing most of the world's remaining tropical forests is asking wealthy nations to share global responsibilities and reforest their land for the common good of stabilizing climate and protecting biodiversity.


Adaptation, justice and morality in a warming world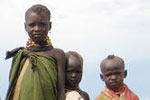 (07/28/2011) If last year was the first in which climate change impacts became apparent worldwide—unprecedented drought and fires in Russia, megaflood in Pakistan, record drought in the Amazon, deadly floods in South America, plus record highs all over the place—this may be the year in which the American public sees climate change as no longer distant and abstract, but happening at home. With burning across the southwest, record drought in Texas, majors flooding in the Midwest, heatwaves everywhere, its becoming harder and harder to ignore the obvious. Climate change consultant and blogger, Brian Thomas, says these patterns are pushing 'prominent scientists' to state 'more explicitly that the pattern we're seeing today shows a definite climate change link,' but that it may not yet change the public perception in the US.


Global forests offset 16% of fossil fuel emissions

(07/14/2011) Between 1990 and 2007 global forests absorbed nearly one-sixth of all carbon released by fossil fuel emissions, reports a new study published in Science. The results suggest forests play an even bigger role in fighting climate change than previously believed.


U.S. tribes to explore forest carbon opportunities

(06/22/2011) Tribes in Washington state will participate in a pilot project to test the feasibility of developing forest carbon projects on tribal lands, reports EcoAnalytics, a carbon advisory firm involved in the deal.


Tropical forests more effective than temperate forests in fighting climate change

(06/20/2011) Preserving forest cover and reforesting cleared areas in the tropics will more effectively reduce temperatures than planting trees across temperate croplands, argues a new paper published in Nature Geoscience.


Germany backs out of Yasuni deal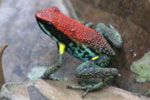 (06/13/2011) Germany has backed out of a pledge to commit $50 million a year to Ecuador's Yasuni ITT Initiative, reports Science Insider. The move by Germany potentially upsets an innovative program hailed by environmentalists and scientists alike. This one-of-a-kind initiative would protect a 200,000 hectare bloc in Yasuni National Park from oil drilling in return for a trust fund of $3.6 billion, or about half the market value of the nearly billion barrels of oil lying underneath the area. The plan is meant to mitigate climate change, protect biodiversity, and safeguard the rights of indigenous people.


Nobel laureates: 'we are transgressing planetary boundaries that have kept civilization safe for the past 10,000 years'

(05/23/2011) Last week the 3rd Nobel Laureates Symposium on Global Sustainability concluded with participants—including 17 past Nobel Prize winners and 40 other experts—crafting and signing the Stockholm Memorandum. The document calls for emergency actions to tackle human pressures on the Earth's environment while ensuring a more equitable and just world.


What does Nature give us? A special Earth Day article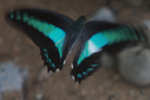 (04/22/2011) There is no question that Earth has been a giving planet. Everything humans have needed to survive, and thrive, was provided by the natural world around us: food, water, medicine, materials for shelter, and even natural cycles such as climate and nutrients. Scientists have come to term such gifts 'ecosystem services', however the recognition of such services goes back thousands of years, and perhaps even farther if one accepts the caves paintings at Lascaux as evidence. Yet we have so disconnected ourselves from the natural world that it is easy—and often convenient—to forget that nature remains as giving as ever, even as it vanishes bit-by-bit. The rise of technology and industry may have distanced us superficially from nature, but it has not changed our reliance on the natural world: most of what we use and consume on a daily basis remains the product of multitudes of interactions within nature, and many of those interactions are imperiled. Beyond such physical goods, the natural world provides less tangible, but just as important, gifts in terms of beauty, art, and spirituality.


World Atlas of Mangroves: A Book Review

(04/14/2011) Because recent research has shown that it is often the case that mangroves store more carbon than tropical forests--from 90 tons to 588 tons carbon from above-ground and below-ground biomass combined with net primary productivity of 7 to 25 tons carbon annually--while providing an estimated ecosystem services value of up to US$ 9270 per hectare per year, the timely publication of the World Atlas of Mangroves is an excellent reference for those of us working to protect mangroves globally. With information sourced from 1400 literature references, the atlas gives the reader the information they need so as to further understand mangrove ecosystems, and the opportunities to develop mangrove ecosystem conservation and carbon projects.


Greenpeace says McKinsey's REDD+ work could encourage deforestation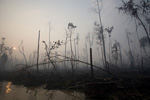 (04/07/2011) One of the world's top consultancies, McKinsey & Co., is providing advice to governments developing 'Reducing Emissions from Deforestation and Degradation' (REDD+) programs that could increase risks to tropical forests, claims a new report published by Greenpeace. The report, Bad Influence – how McKinsey-inspired plans lead to rainforest destruction, says that McKinsey's REDD+ cost curve and baseline scenarios are being used to justify expansion of industrial capacity in Indonesia, Papua New Guinea, Democratic Republic of Congo, and Guyana.


Vanishing mangroves are carbon sequestration powerhouses

(04/05/2011) Mangroves may be the world's most carbon rich forests, according to a new study in Nature Geoscience. Measuring the carbon stored in 25 mangrove forests in the Indo-Pacific region, researchers found that mangroves forests stored up to four times as much carbon as other tropical forests, including rainforests. "Mangroves have long been known as extremely productive ecosystems that cycle carbon quickly, but until now there had been no estimate of how much carbon resides in these systems. That's essential information because when land-use change occurs, much of that standing carbon stock can be released to the atmosphere," explains co-author Daniel Donato, a postdoctoral research ecologist at the Pacific Southwest Research Station in Hilo, Hawaii.


Carbon labeling good for consumers and business

(03/31/2011) Want to know how many calories are in a serving from that box of cereal? Simply turn it over and you can read a wealth of information: calories, fat, fiber, nutrients. But what if you'd like to know how much carbon was emitted to produce your breakfast? Currently, you're out of luck. But an article in Nature Climate Change argues that labeling products—from food to household products—with their carbon footprint could reduce emissions over time as consumers and companies react to better environmental transparency. A 'carbon footprint' measures the total amount of greenhouse gases emitted to produce a product or service.


What is the current status of REDD+?


(03/23/2011) The Reducing Emissions from Deforestation and Degradation (REDD) mechanism is supposed to be the great hope for saving the world's forests. Advocates say REDD — now known as REDD+ — could finally create financial incentives for keeping forests standing instead of chopping them down for timber, pulp and paper, cattle, palm oil, and rubber. At the same time, REDD could generate benefits for the rural poor, while safeguarding biodiversity and other ecosystem services. But the devil is in the details. Ensuring that REDD is properly designed, funded, and implemented means that progress has been slower than some supporters have hoped. A poorly designed REDD may be worse than no REDD at all. So where does that leave REDD now? Mongabay asked John-O Niles, the Director of the Tropical Forest Group, for his thoughts on the current status of REDD policy.


As US Republicans officially dismiss climate change, scientists charge them with 'willful ignorance'

(03/17/2011) US Republican congress members officially rejected the widespread scientific consensus that the world is warming and the cause is primarily greenhouse gas emissions. As Republicans in the US House and Commerce Committee voted to stop the US Environmental Protection Agency (EPA) from regulating greenhouse gas emissions, they were also forced to vote on three Democratic amendments asking congress to confirm the science behind climate change. The amendments failed as all 31 Republicans, representing the majority, voted against every amendment, summarily rejecting decades of climate research. However scientists have responded in a particularly scathing opinion piece in Nature, one of the world's most respected scientific journals.


The ocean crisis: hope in troubled waters, an interview with Carl Safina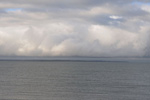 (02/07/2011) Being compared—by more than one reviewer—to Henry Thoreau and Rachel Carson would make any nature writer's day. But add in effusive reviews that compare one to a jazz musician, Ernest Hemingway, and Charles Darwin, and you have a sense of the praise heaped on Carl Safina for his newest work, The View from Lazy Point: A Natural Year in an Unnatural World. Like Safina's other books, The View from Lazy Point focuses on the beauty, poetry, and crisis of the world's oceans and its hundreds-of-thousands of unique inhabitants. Taking the reader on a journey around the world—the Arctic, Antarctic, and the tropics—Safina always returns home to take in the view, and write about the wildlife of his home, i.e. Lazy Point, on Long Island. While Safina's newest book addresses the many ways in which the ocean is being degraded, depleted, and ultimately imperiled as a living ecosystem (such as overfishing and climate change) it also tweezes out stories of hope by focusing on how single animals survive, and in turn how nature survives in an increasingly human world. However, what makes Safina's work different than most nature writing is his ability to move seamlessly from contemporary practical problems to the age-old philosophical underpinnings that got us here. By doing so, he points a way forward.


Is Obama's clean energy revolution possible?

(01/26/2011) Last night US President Barack Obama called for a massive green energy make-over of the world's largest economy. Describing the challenge as 'this generation's Sputnik moment' the US president set a goal of producing 80 percent of America's energy by clean sources by 2035. While this may sound improbable, two recent analyses back the president up, arguing that a global clean energy revolution is entirely possible within a few decades using contemporary technology and without breaking the bank. "Based on our findings, there are no technological or economic barriers to converting the entire world to clean, renewable energy sources," Mark Z. Jacobson, a professor of civil and environmental engineering at Stanford said in a press release. "It is a question of whether we have the societal and political will."


How Genghis Khan cooled the planet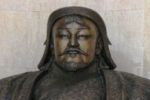 (01/20/2011) In 1206 AD Genghis Khan began the Mongol invasion: a horse-crazed bow-wielding military force that swept through much of modern-day Asia into the Middle East and Eastern Europe. But aside from creating the world's largest empire, the Mongol invasion had another global impact that has remained hidden in history according to new research by Julia Pongratz of the Carnegie Institution's Department of Global Ecology. Genghis Khan and his empire, which lasted nearly two centuries, actually cooled the Earth.


Top 10 Environmental Stories of 2010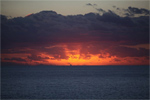 (12/20/2010) Below is a quick review of some of the biggest environmental stories of 2010: Climate change rears it ugly head; Oil spill in the Gulf; Agreement to save global biodiversity; Illegal logging crisis in Madagascar; REDD kicks off in Indonesia; Brazil deforestation falls to its lowest level; Hungary's red sludge; Nestle caves to social media activists; New mammals galore' and Global climate framework back on the table?


California approves cap-and-trade under global warming law

(12/17/2010) The California Air Resources Board voted 9-1 to adopt cap and trade regulations for AB32, California's 2006 climate law. The move, which establishes the first compliance carbon trading system in the United States, opens the door for carbon offsets generated via forest conservation projects.


New data shows REDD+ is succeeding


(12/15/2010) Amid the whirlwind of climate change news before and after the Cancún climate conference, including a landmark agreement on REDD+ (reducing emissions from deforestation, and related pro-forest actions), an important story seems to have passed by with little notice. Over the past two months, several new analyses have given clear evidence that deforestation has gone down over the past several years. In fact, the drop is quite impressive, and shows that of all the approaches to avoiding the worst consequences of global warming, reducing tropical deforestation is the one that has contributed by far the most to date.


Carbon sequestration: Underground storage of carbon dioxide may trigger earthquakes

(12/14/2010) Underground storage of carbon dioxide may trigger earthquakes which could allow the gas to seep back into the atmosphere, rendering the emissions mitigation approach ineffective, warns Stanford geophysicist Mark Zoback.


Guyana: where's the money pledged for saving rainforests?

(12/09/2010) Funds ostensibly set aside to reward tropical countries for protecting their rainforests are being held up, threatening to exhaust the political capital needed to advance the proposed reducing emissions from deforestation and degradation (REDD) mechanism before it even gets off the ground, warned the president of Guyana during a lively panel organized by Avoided Deforestation Partners on the sidelines of UN climate talks in Cancun, Mexico.


Can RED Hot California Heat Up A Sedated Cancun?


(12/07/2010) In his concession speech after the 2010 mid-term elections, President Obama said that prospects for meaningful U.S. climate change legislation are doubtful and will be for years. With the US and the international community unable to take even modest steps to combat global warming, the State of California has stepped up in a big, big way. Despite record unemployment rates, deficits and unemployment, California voters trounced a measure that would have suspended AB 32, California's landmark climate change law. California's AB 32 cap and trade program will soon be the biggest market for compliance emission reductions outside of Europe. In the wreckage of the Copenhagen talks and the new political landscape in America, California is the most dynamic jurisdiction for climate change implementation.


Climate change to take the lives of 5 million by 2020, mostly children

(12/06/2010) A new report by humanitarian research organization DARA and the Climate Vulnerable Forum finds that if nations continue to fail at lowering greenhouse gas emissions, five million people—mostly children—are likely to die from climate change impacts over the next 10 years. The report, called the Climate Vulnerability Monitor, predicts, in addition, that by 2030, one million people every year will perish from climate change impacts. The dire predictions come as nations struggle at a UN Climate Summit in Mexico this week to come up with a coordinated response to climate change, although an agreement is not expected this year.


Will dumping mining waste in peatlands help mitigate climate change?

(12/02/2010) Indonesia's national climate change strategy document includes text suggesting that dumping mining waste in peatlands could be used as an approach to reducing greenhouse gas emissions.



Page 1 | Page 2 | Page 3 | Page 4 | Page 5 | Page 6 | Page 7 | Page 8 | Page 9