News articles on forests

---
Mongabay.com news articles on forests in blog format. Updated regularly.





Tropical dry forest fragments important to conserving reptile biodiversity in Colombia

(12/01/2008) An important task in tropical conservation is to understand which species are particularly vulnerable to extinction, and identify the characteristics that put them at risk. Because habitat loss and fragmentation are at the root of the global extinction crisis, an extensive collection of literature has developed around profiling species assemblages in fragmented landscapes. It is also clear that species may respond differently to fragmentation, but many species experience direct or indirect negative effects, sometimes resulting in local extirpation in habitat patches.


Brazil to cut Amazon deforestation by 70% to fight global warming

(12/01/2008) Brazil will aim to cut its deforestation rate by 70 percent by 2018 under its plan to reduce emissions from forest clearing, Environment Minister Carlos Minc.


Climate change will damage forests, creating hardship for rural communities

(11/28/2008) Climate change will transform forests that directly sustain nearly one billion people, warns a report to be released next week at the United Nations Framework Convention on Climate Change (UNFCCC) meeting in Poznán, Poland.


Amazon deforestation rises slightly to 4,600 square miles in 2008

(11/28/2008) Deforestation in the Brazilian Amazon increased slightly for the August 2007-July 2008 period, reports the country's National Institute of Space Research (INPE). The rise is the first since 2004 when 27,379 square kilometers were destroyed.


Guide to reducing emissions through forest conservation released

(11/26/2008) Ahead of next week's climate meeting in Poznań, Poland, the Global Canopy Programme — an alliance of 37 scientific institutions in 19 countries — has launched a layman's guide to a proposed mechanism for cutting greenhouse gas emissions by reducing deforestation. Deforestation and land use change accounts for roughly 20 percent of global greenhouse gas emissions — a larger share than all the world's cars, trucks, ships, and airplanes combined.


Carbon market could pay poor farmers to adopt sustainable cultivation techniques

(11/26/2008) The emerging market for forest carbon could support agroforestry programs that alleviate rural poverty and promote sustainable development, states a new report issued by the World Agroforestry Center (ICRAF).


Cameroon moves to protect rarest gorilla

(11/26/2008) The government of Cameroon has created a national park to help protect the world's most endangered great ape: the Cross River gorilla, reports the Wildlife Conservation Society (WCS), a group that provided scientific and technical support for the initiative.


Brazil moves to protect and restore endangered Atlantic rainforest

(11/22/2008) Brazilian president Luiz Inacio Lula da Silva has signed a decree to protect and restore critically endangered rainforest along the country's Atlantic coast, reports the Associated Press.


Malaysia's indigenous people to get land rights for first time

(11/19/2008) Malaysia's government will for the first time grant ownership rights of land farmed by indigenous people, reports the Associated Press, but some may see the legal change as a scheme to promote oil palm expansion.


Photos of living gremlin discovered in Indonesia

(11/19/2008) Scientists have rediscovered a long-lost species of primate on a remote island in Indonesia. Conducting a survey of Mount Rore Katimbo in Lore Lindu National Park on the island of Sulawesi, a team led by Sharon Gursky-Doyen of Texas A&M University captured three pygmy tarsiers, a tiny species of primate that was last collected in 1921 and was assumed to be extinct until 2000 when two scientists studying rats accidently trapped and killed an individual. Gursky-Doyen's team spent two months using 276 mist nets to capture the gremlin-like creatures so they could be fitted with radio collars and tracked. One other individual was spotted but eluded capture.


Brazil to use body-heat sensing technology to find uncontacted Amazon tribes

(11/19/2008) Brazil will use a plane equipped with body-heat sensing technology to locate tribes in the Amazon rainforest, reports the Associated Press.


Last uncontacted tribe in Paraguay rapidly losing homeland

(11/19/2008) An indigenous rights' group has sounded the alarm over a new threat to an uncontacted tribe in Paraguay.


California joins effort to fight global warming by saving rainforests

(11/19/2008) California has joined the battle to fight global warming through rainforest conservation. In an agreement signed yesterday at a climate change conference in Beverly Hills, California, Governor Arnold Schwarzenegger pledged financial assistance and technical support to help reduce deforestation in Brazil and Indonesia. The Memorandum of Understanding commits the California, Illinois and Wisconsin to work with the governors of six states and provinces within Indonesia and Brazil to help slow and stop tropical deforestation, a source of roughly 20 percent of global greenhouse gas emissions.


Illegal drug use destroys rainforests

(11/18/2008) Colombian officials have re-iterated their claim that cocaine use in rich countries is driving deforestation in Colombia, reports The Guardian.


New rules establish market for saving rainforests through carbon trading

(11/18/2008) A new carbon accounting standard will bolster efforts to reduce greenhouse gas emissions resulting from deforestation, thereby creating a financial incentive for saving rainforests, say backers of the initiative, known as the Voluntary Carbon Standard (VCS).


Coordinated effort needed to cut deforestation via carbon markets

(11/18/2008) The Coalition for Rainforest Nations — a group of 40 tropical countries seeking compensation in the form of carbon credits for protecting their forest cover — will ask the United Nations at next month's climate conference in Poland to establish a single body to coordinate forest carbon trading, reports Reuters from a workshop on Reducing Emissions from Deforestation and Forest Degradation (REDD) meeting in Milan, Italy.


Korean demilitarized zone has become pristine wildlife habitat

(11/17/2008) In 1953 when the Korean War ended, South and North Korea agreed to a demilitarized zone (DMZ) between the two nations: 2.5 miles wide and 155 miles long. Residents were moved out of the area and access became restricted to military only. While the DMZ is known as a region of international tension, it has also become pristine wildlife habitat.


Conflict in PNG between govt and landowners over REDD carbon trading

(11/17/2008) The government of Papua New Guinea is facing criticism over its plan to seek compensation via the carbon market for protecting the country's rainforests, reports Australian Broadcasting Corporation News (ABC News).


Brazilian rancher claims he owns land American nun was killed defending in the Amazon

(11/12/2008) The rancher suspected or orchestrating the killing of an American nun in the Brazilian Amazon now claims he owns the land she died trying to defend, reports the Associated Press (AP).


Greenpeace activists block palm oil shipment from departing Indonesia for Europe

(11/11/2008) Greenpeace activists blocked a palm oil shipment from departing Dumai, Indonesia's main palm oil export port, for Europe to protest against the ongoing destruction of Indonesia's forests.


New species of flying lemurs discovered

(11/10/2008) A new study has found that colugos or flying lemurs are twice as diverse as previously believed.


New gecko species discovered

(11/08/2008) A previously unknown species of gecko has been discovered in the South Pacific by French scientists, reports the Associated Press.


Missing gorilla rangers return safely in Congo, one dies of cholera in camp

(11/06/2008) All of the missing rangers have now been accounted for after they fled Virunga Park Headquarters in the Democratic Republic of Congo (DRC). The headquarters was seized by rebels led by Laurent Nkunda on October 26th.


Palm oil companies propose satellite monitoring of their plantations to ensure sustainability

(11/05/2008) The Roundtable on Sustainable Palm Oil (RSPO) is considering a proposal to use satellite imagery to enforce criteria that high value conservation areas are not converted to oil palm plantations, reports Ian Wood of the Telegraph. The move would boost RSPO's credibility at a time when the industry-lead sustainability initiative is under fire from environmentalists who say its performance to date suggests it is merely an exercise in greenwashing.


Brazil triples endangered species list

(11/05/2008) Brazil has nearly tripled the number of species on its endangered list due to development, overfishing, pollution, wildlife trafficking and deforestation, reports the Associated Press.


Louisiana cypress mulch industry devastates old-growth forests

(11/05/2008) The cypress forests of Louisiana have suffered much devastation from human development, coastal erosion, and exploitation by the lumber industry. Now, vast tracts are being clear cut for the production of cypress mulch. A new online campaign — saveourcypress.org — is seeking to reform the Louisiana cypress mulch industry.


Forest certification system needs reform to ensure sustainability - report

(11/04/2008) Demand for wood products is ultimately one of the largest drivers of global deforestation through both direct clear-cutting and selective logging, which increases a forest's vulnerability to fire and subsequent clearing and disturbance by other actors, including hunters, subsistence farmers, land speculators, ranchers and agro-industrial firms. Reducing the detrimental environmental impacts of meeting wood demand is critical to protecting the world's forests as healthy, productive and resilient ecosystems.


Ugandan president continues to undermine national forest reserves

(11/04/2008) Ugandan President Yoweri Museveni — a leader who has repeatedly sought to hand forest areas over to industrial developers and undermine the sanctity of reserves — is now blaming the country's forestry agency for deforestation in Uganda.


Rainforest agriculture preserves bird biodiversity in India

(11/04/2008) Conservation of biodiversity and agriculture have long been considered conflicting interests. Numerous studies have shown that when agricultural replaces a forest, biodiversity greatly suffers. However a new study finds it doesn't have to be that way.


Rainforest fungus generates biodiesel, may drive energy of the future

(11/04/2008) A fungus recently discovered in the Patagonian rainforest has shocked biologists and environmentalists: the fungus produces gas almost identical to diesel. In a paper announcing the discovery in Microbiology, scientists state that they believe the fungus, called Gliocladium roseum, could become an incredibly efficient green energy source.


Endangered wildlife in Malaysia falls victim to rampant poaching due to 'outdated' laws

(11/04/2008) In the face of rampant poaching of endangered animals, conservationists are calling for Malaysia to reform its 36-year-old wildlife protection law.


Forests for Climate initiative launches in Indonesia

(11/04/2008) Greenpeace has officially launched its Forests for Climate initiative (FFC), a non-market avoided deforestation scheme that aims to reduce greenhouse gas emissions by slowing forest destruction.


Brazil charges 81 with illegal Amazon deforestation

(11/02/2008) Brazil will file charges against 81 people accused of being the biggest destroyers of the Amazon rainforest, reports the Associated Press.


Massive bat species returns from the brink of extinction

(10/31/2008) A critically endangered bat species has made a dramatic recovery from the brink of extinction, report conservationists.


Oil palm expansion in Indonesian Borneo increased 400-fold from 1991-2007

(10/30/2008) Annual forest conversion to palm oil plantations increased 400-fold from 1,163 hectares in 1991 to 461,992 hectares in 2007 in Central Kalimantan, on the island of Borneo, reports a new report published by Forest Watch Indonesia, a local NGO.


39 rangers missing in Virunga Park after headquarters overtaken by rebels

(10/30/2008) Five days after rebels occupied Virunga Park's headquarters, thirty-nine wildlife rangers are still unaccounted in the Democratic Republic of Congo (DRC). During the takeover, which included fighting between the Congolese army and the rebels, many of the rangers fled into the forest.


Researchers catch, then release, world's rarest big cat in Russia

(10/30/2008) The world's rarest big cat is alive and well. At least one of them, that is, according to researchers from the Wildlife Conservation Society (WCS) who captured and released a female Far Eastern leopard in Russia last week. The capture was made in Primorsky Krai along the Russian-Chinese border by a team of scientists from WCS and the Russian Academy of Sciences Institute of Biology and Soils (IBS). The team is evaluating the health and potential effects of inbreeding for this tiny population, which experts believe contains no more than 10-15 females.


How to Save Snow Leopards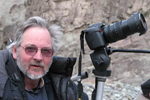 (10/28/2008) The snow leopard (Panthera uncia) is one of the rarest and most elusive big cat species with a population of 4,500 to 7,500 spread across a range of 1.2 to 1.6 million kilometers in some of the world's harshest and most desolate landscapes. Found in arid environments and at elevations sometimes reaching 18,000 feet (5,500 meters), the species faces great threats despite its extreme habitat. These threats vary across its range, but in all countries where it is found — Afghanistan, Bhutan, China, India, Kyrgyzstan, Kazakhstan, Nepal, Mongolia, Pakistan, Russia, Tajikistan, Uzbekistan and possibly Myanmar — the species is at risk. In some countries snow leopard are directly hunted for their pelt, in others they are imperiled by depletion of prey, loss of habitat, and killing as a predator of livestock. These threats, combined with the cat's large habitat requirements, means conservation through the establishment of protected areas alone may not be enough save it from extinction in the wild in many of the countries in which it lives. Working to stave off this fate in half a dozen of its range countries is the Snow Leopard Conservancy. Founded by Dr. Rodney Jackson, a biologist who has been studying snow leopard in the wild for 30 years, the Conservancy seeks to conserve the species by "promoting innovative grassroots measures that lead local people to become better stewards of endangered snow leopards, their prey, and habitat."


Forest elephants learn to avoid roads, behavior may lead to population decline

(10/27/2008) Forest elephants in the Congo Basin have developed a new behavior: they are avoiding roads at all costs. A study published in PLoS One concludes that the behavior, which includes an unwillingness to cross roads, is further endangering the rare animals which are already threatened by poaching, development, and habitat loss. By avoiding roads, the elephants are increasingly confining themselves to smaller areas lacking enough habitat and resources.


Costa Rica protects green macaw by banning logging of mountain almond tree

(10/27/2008) Costa Rica's high court has prohibited the cutting of a certain species of tree, in part because a highly endangered type of parrot uses the tree almost exclusively for nesting.


Shell, HSBC put $665,000 toward Borneo rainforest conservation project

(10/26/2008) Brunei Shell Petroleum (Shell Oil) and HSBC have donated 500,000 Brunei dollars ($333,000) each to conserve forests on the island of Borneo, reports the Borneo Bulletin.


Gorilla refuge falls into rebel hands in Congo; Park HQ seized

(10/26/2008) Rebels in Democratic Republic of Congo seized the headquarters of Virunga National Park — a refuge home to 200 of the world's 700 remaining endangered mountain gorillas — according to a statement by park officials. Some 50 rangers fled into the forests and abandoned the park station after intense fighting between the Congolese army and the rebels loyal to dissident General Laurent Nkunda.


Rare bird rediscovered on 'most pristine' island in southeast Asia

(10/23/2008) Scientist have rediscovered the endangered Wetar Ground-dove (Gallicolumba hoedtii), one of the world's least known birds, 100 years after it was last seen on the remote Indonesian island of Wetar, reports Columbidae Conservation, a UK-based conservation group.


Despite financial crunch, donors pledge $100M for rainforest conservation

(10/23/2008) Donors meeting this week in Washington D.C. pledged more than $100 million to the World Bank's new initiative for conserving tropical forests. In addition to the $100 million in donations, the World Bank announced that more than forty developing countries have asked to join the Forest Carbon Partnership Facility — the Bank's foray into the emerging market for forest carbon credits. 25 countries have so far been selected to participate in the initiative, which builds capacity for countries to earn compensation through the carbon markets for reducing greenhouse gas emissions by reducing deforestation and forest degradation (REDD). Experts say the mechanism could eventually lead to the transfer of billions of dollars per year to fund conservation and rural development in tropical countries, while at the same time helping fight climate change. Deforestation and land use change presently accounts for around a fifth of anthropogenic emissions.


Borneo logging road puts rainforest, indigenous communities at risk

(10/22/2008) A 186-mile (300-km) logging road to the top of the Bario highlands in northern Sarawak puts the state's increasingly rare natural forest at risk, warns the Borneo Resources Institute, a grassroots environmental group.


Peru's uncontacted Amazon tribes under attack

(10/22/2008) Illegal logging in the Peruvian Amazon is driving uncontacted tribes into Brazil where they are in conflict over food and resources with other uncontacted groups, according to a Reuters interview with a leading expert on indigenous tribes.


Rainforest biodiversity results from habitat specialization rather than chance

(10/22/2008) The rich diversity of trees in tropical forests may be "the result of subtle strategies that allow each species to occupy its own ecological niche" rather than random dispersal, report researchers writing in the journal Science.


EU says emissions trading system may fund forest conservation

(10/17/2008) Europe's carbon trading scheme may be used to generate funds to fight deforestation, reports Reuters. Speaking at a news conference on Friday, EU Environment Commissioner Stavros Dimas said he hoped the EU's emissions trading scheme could reduce gross tropical deforestation by half by 2020 and eliminate net forest loss by 2030.


Indonesia to audit all timber operations to cut illegal logging

(10/17/2008) The Indonesian Forestry Ministry has announced a policy that requires timber companies to have their wood stocks audited to ensure the wood is derived from sustainably managed forests, reports The Jakarta Post. The measure is expected to curtail illegal logging in a country where a large proportion of timber is of illicit origin.


Cellulosic biofuels endanger old-growth forests in the southern U.S.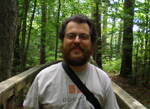 (10/16/2008) Cellulosic biofuel is on its way. This second generation biofuel — so-called because it does not involve food crops — has excited many researchers and policymakers who hope for a sustainable energy source that lowers carbon emissions. However, some believe that cellulosic biofuel may prove less-than-perfect. Just as agricultural biofuels have gone from being considered 'green' to an environmental disaster, some think the new rush to cellulosic biofuel will follow the same course. Scot Quaranda is one of those concerned about cellulosic biofuel's impact on the environment. Campaign director at Dogwood Alliance, which he describes as "the only organization in the Southern US holding corporations accountable for the impact of their industrial forestry practices on our forests and our communities", Quaranda condemns cellulosic biofuels as dangerous to forests "by its very definition".



Page 1 | Page 2 | Page 3 | Page 4 | Page 5 | Page 6 | Page 7 | Page 8 | Page 9 | Page 10 | Page 11 | Page 12 | Page 13 | Page 14 | Page 15 | Page 16 | Page 17 | Page 18 | Page 19 | Page 20 | Page 21 | Page 22 | Page 23 | Page 24 | Page 25 | Page 26 | Page 27 | Page 28 | Page 29 | Page 30 | Page 31 | Page 32 | Page 33 | Page 34 | Page 35 | Page 36 | Page 37 | Page 38 | Page 39 | Page 40 | Page 41 | Page 42 | Page 43 | Page 44 | Page 45