News articles on forests

---
Mongabay.com news articles on forests in blog format. Updated regularly.





Logging may be linked to landslide deaths in Malaysia says environmental group

(01/27/2009) Three people were killed and seven injured when a landslide swept through a logging camp in the Upper Limbang region of the Malaysian state of Sarawak. The Bruno Manser Fund, an NGO that campaigns on behalf of Sarawak's indigenous people, links the landslide to logging.


What does slowing economy mean for rainforest conservation?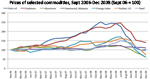 (01/26/2009) Plunging commodity prices may offer a reprieve for the world's beleaguered tropical forests. The global economic downturn has caused demand for many commodities to plummet. The resulting decline in the prices of timber, energy, minerals and agricultural products may do what conservationists have largely failed to achieve in recent years: slow deforestation. Fueled by surging demand from China and other emerging economies, and boosted by the convergence of food and energy markets in response to American and European incentives for biofuels, the worldwide commodity boom over the past few years helped trigger a land rush that precipitated the conversion of natural forests for farms, plantations, and ranches. At the same time, high prices for metals, fossil fuels, and other industrial resources drove a global search for exploitable reserves, many of which lie in tropical forest countries. Now that the bonanza is unwinding, with prices for everything from palm oil to bauxite to crude oil cratering, the incentives to clear forests are retreating. Developers large and small are abandoning projects and forgoing planned expansion around the world.


Palm oil may be single most immediate threat to the greatest number of species

(01/26/2009) Efforts to slow the rapid expansion of oil palm plantations at the expense of natural forests across Southeast Asia are being hindered by industry-sponsored disinformation campaigns, argue scientists writing in the journal Trends in Ecology and Evolution. The authors, Lian Pin Koh and David S. Wilcove, say that palm oil may constitute the "single most immediate threat to the greatest number of species" by driving the conversion of biologically rich ecosystems — including lowland rainforests and peatlands.


Guidelines on how to establish an avoided deforestation project

(01/22/2009) Deforestation presently accounts for nearly 20 percent of anthropogenic greenhouse gas emissions — a share larger than that from the global transportation sector. Given this contribution, reducing deforestation is widely seen as a key component in plans to slow climate change and a number of proposals to include forestry in a post-Kyoto climate agreement are presently on the table. Anticipating the emergence of a market for forest carbon as a result of this framework, 'avoided deforestation' projects are already sprouting up in tropical countries around the world. Supporters say these initiatives offer the potential to protect forests and biodiversity while simultaneously delivering benefits to rural communities that have so far been lost out while their natural resources have been plundered by developers. While avoided deforestation seems to offers great promise, developing a project that meets still emerging standards is a complex and costly endeavor. A new book, published in five languages, seeks to untangle the forest carbon market and thereby facilitate new avoided deforestation projects.


High coffee prices spurred deforestation in Sumatra but effective law enforcement slowed forest loss

(01/22/2009) Law enforcement efforts can significantly deter deforestation in protected areas despite high pressure from agricultural expansion, reports a new study that assessed the effectiveness of conservation in Bukit Barisan Selatan National Park in southern Sumatra, Indonesia. However the research suggests that conservation needs extend beyond law enforcement to be effective in the long-run.


Climate change killing forests in the western U.S.

(01/22/2009) Tree death rates in old-growth forests of the western United States have more more than doubled in recent decades likely because of regional climate warming, report researchers writing in the journal Science.


Indonesia lifts ban on logging of natural forests for pulp and paper

(01/22/2009) Indonesia has reversed a ban on paper and pulp companies from harvesting wood from natural forests, reports the International Tropical Timber Organization in its Tropical Timber Market Report for Jan 1-15.


Gabon bans harvest of four tropical hardwood species

(01/22/2009) Gabon has banned the harvest of four valuable hardwoods according to the International Tropical Timber Organization's Tropical Timber Market Report for Jan 1-15.


How to establish a REDD project

(01/22/2009) New guide offers insight on establishing projects for the emerging avoided deforestation or REDD market.


Congo cancels logging contracts covering 13M hectares

(01/21/2009) Democratic Republic of Congo (DRC) canceled nearly 60 percent of the country's timber contracts following a review of 156 logging concessions granted in recent years, reports Reuters. The anti-corruption probe found that 91 deals covering nearly 13 million of hectares of forest were granted under questionable circumstances or during a moratorium on logging contracts following the 1998-2003 civil war.


Secondary forest should become new conservation initiative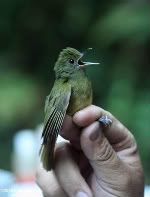 (01/19/2009) "I want to convince you we need to go beyond primary forests to preserve biodiversity", Robin Chazdon told an audience at the National Natural History Museum during a symposium on the tropics. Chazdon, a professor of ecology and evolutionary biology at the University of Connecticut, has been studying secondary growth forests for over eighteen years. Secondary forests are those forests in the process of regrowth after being used for agriculture or logging. In her study area of NE Costa Rica, many of these forests were converted to pastures in the 1970s and 1980s, but have since been abandoned. In her presentation Chazdon argued that to preserve biodiversity numerous types of human-impacted landscapes, such as secondary forest, require attention by the conservation community.


What is the greatest threat to rainforests: habitat destruction or climate change?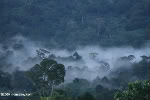 (01/13/2009) A symposium from the Smithsonian Institution meant to debate the level of threat by deforestation posed to the tropics shifted topic slightly near its end as scientists began to discus which was the most significant threat for rainforests and the species that inhabit them: habitat destruction or climate change?


Selective logging occurs in 28 percent of world's rainforests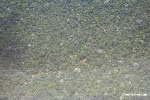 (01/13/2009) New satellite research presented for the first time at a symposium entitled "Will the rainforests survive?" showed that selective logging is impacting over a quarter of the world's rainforests. Gregory Asner from the Carnegie Institution presented the "first true global estimate of selective logging" which showed that 5.5 million square kilometers of the rainforest has already seen selective logging or is slated to be logged in the near future.


How to save the Amazon rainforest


(01/04/2009) Environmentalists have long voiced concern over the vanishing Amazon rainforest, but they haven't been particularly effective at slowing forest loss. In fact, despite the hundreds of millions of dollars in donor funds that have flowed into the region since 2000 and the establishment of more than 100 million hectares of protected areas since 2002, average annual deforestation rates have increased since the 1990s, peaking at 73,785 square kilometers (28,488 square miles) of forest loss between 2002 and 2004. With land prices fast appreciating, cattle ranching and industrial soy farms expanding, and billions of dollars' worth of new infrastructure projects in the works, development pressure on the Amazon is expected to accelerate. Given these trends, it is apparent that conservation efforts alone will not determine the fate of the Amazon or other rainforests. Some argue that market measures, which value forests for the ecosystem services they provide as well as reward developers for environmental performance, will be the key to saving the Amazon from large-scale destruction. In the end it may be the very markets currently driving deforestation that save forests.


Rainforest conservation more important than developing electric cars

(01/01/2009) For all the fuss that is made about Tesla and the coming generation of electric cars, policy-makers should not overlook the importance of tropical forest conservation.


Rancher accused of ordering murder of American nun is arrested in Brazil

(12/30/2008) The rancher suspected of ordering the killing of an American nun in the Brazilian Amazon has been arrested and detained at his home in the state of Pará, reports the Associated Press (AP).


Reindeer, a symbol of the holidays, is under increasing threat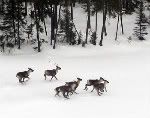 (12/26/2008) Reindeer are beloved in the holiday season for the mystical role they play in guiding Santa from the North Pole to the world's chimneys. However, according to a new book, reindeer, more commonly referred to as caribou, face increasing pressures from a variety of sources. The new book entitled, Caribou and the North: A Shared Future, draws an intimate portrait of the only deer species where both male and females sport horns, while outlining the dangers which may lead these unique animal to become globally endangered.


Photos: Google Earth used to find new species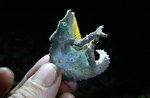 (12/22/2008) Scientists have used Google Earth to find a previously unknown trove of biological diversity in Mozambique, reports the Royal Botanic Gardens in Kew. Scouring satellite images via Google Earth for potential conservation sites at elevations of 1600 meters or more, Julian Bayliss a locally-based conservationist, in 2005 spotted a 7,000-hectare tract of forest on Mount Mabu. The scientifically unexplored forest had previously only been known to villagers. Subsequent expeditions in October and November this year turned up hundreds of species of plants and animals, including some that are new to science.


20 years ago the Amazon lost its strongest advocate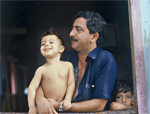 (12/22/2008) Twenty years ago ago today, Chico Mendes, an Amazon rubber tapper, was shot and killed in front of his family at his home. He was 44. His assassination in Xapuri, a remote town in the Brazilian state of Acre, would serve as a catalyst that led to the birth of the movement to protect the Amazon rainforest from loggers, ranchers, and developers. But the movement has stalled. Some would even say it has failed: since 1988 more than 348,000 square kilometers (134,000 square miles) of Amazon rainforest have been leveled.


Amazon rainforest damage surges 67% in 2008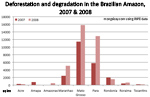 (12/20/2008) The area of rainforest in the process of being deforested — razed but not yet cleared — surged in the Brazilian Amazon during 2008, according to new figures released by Brazil's National Institute for Space Research (INPE). The announcement comes shortly after the Brazilian government reported a 4 percent increase in forest clearing for the year. Using an advanced satellite system that tracks changes in vegetation cover INPE found that 24,932 square kilometers of Amazon forest was damaged between August 2007 and July 2008, an increase of 10,017 square kilometers -- 67 percent -- over the prior year. The figure is in addition to the 11,968 square kilometers of forest that were completely cleared, indicating that at least 36,900 square kilometers of forest were damaged or destroyed during the year. The sum does not include areas that may have been selectively logged for commercial timber.


Green-blooded, blue-boned frog discovered in Cambodia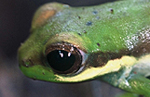 (12/18/2008) Researchers have discovered a previously unknown species of frog in Cambodia. The amphibian is unusual in that is has green blood and turquoise-colored bones, a result of its transparent skin and a pigment that may make the species unpalatable to predators, according to Fauna & Flora International (FFI).


European conquest of the Americas may have driven global cooling


(12/18/2008) Recovery of forests following the collapse of human populations in the Americas after the arrival of Europeans may have driven the period of global cooling from 1500-1750 known as the Little Ice Age, report researchers speaking at the annual meeting of the American Geophysical Union in San Francisco. By some estimates, diseases introduced by Europeans may have killed more than 90 percent of population on the New World within a century of first contact. The rapid depopulation led to large-scale abandonment, and subsequent reforestation, of agricultural lands in the Americas. Analyzing charcoal found in soils and lake sediments at sites across the Americas, Richard Nevle and Dennis Bird found evidence to suggest that this forest regeneration sequestered enough carbon to trigger global cooling.


Wood chemistry used to track origin of timber

(12/18/2008) A researcher is using carbon and oxygen isotopes to track the origin of timber as part of a worldwide effort to develop methods to combat illegal logging.


Photos of new species discovered in the Greater Mekong

(12/15/2008) More than 1,000 previously unknown species have been discovered in the Greater Mekong, a region comprising Cambodia, Laos, Myanmar (Burma), Thailand, Vietnam and the Yunnan Province of China, in the past decade, according to a new report from WWF.


Computer hackers are helping illegal loggers destroy the Amazon rainforest

(12/12/2008) Computer hackers are helping illegal loggers destroy the Amazon rainforest by breaking into the Brazilian government's timber tracking system and altering the records so as to increase logging allocations, reports Greenpeace.


Lula pledges big cuts in Amazon deforestation -- after he leaves office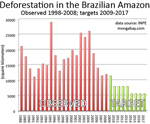 (12/12/2008) Last week Brazil unveiled plans to cut deforestation substantially from a 1996-2005 baseline of 19,533 squaure kilometers per year. The announcement met a mixed response from conservationists. Some applauded the decision to set hard targets for reducing deforestation, others say the targets were too low and that the country should aim for zero net deforestation by 2015. Nevertheless as more details have emerged, it becomes clear that the onus for reining in deforestation falls on Brazilian President Luiz Inacio Lula da Silva's successor.


Rainforests continue to fall but hope may rest in a market solution

(12/11/2008) Environmentalists attempting to preserve the vanishing Amazon rain forest now confront a stark paradox: Never before have they succeeded in protecting so much of the world's largest tropical forest, yet never before has so much of it simultaneously been destroyed. The key question today is whether new models of conservation — including an increasingly popular, market-based program known as REDD — will be able to reverse the steady loss of tropical forests, not only in the Amazon, but also in Indonesia, Borneo, and Africa's Congo basin, where virgin woodlands continue to be razed at an unprecedented rate.


Deal on forests falls short

(12/11/2008) A deal reached Wednesday in Poznan to include forests in future climate treaties is a positive step but falls short of the progress needed to get the REDD (reducing emissions from deforestation and degradation) mechanism on track for incorporation into the framework that will succeed the Kyoto Protocol, say environmentalists speaking from the talks.


Africa calls for "full-range" of bio-carbon as climate solution

(12/10/2008) A coalition of 26 African countries is calling for the inclusion of carbon credits generated through afforestation, reforestation, agroforestry, reduced soil tillage, and sustainable agricultural practices in future climate agreements.


What allows rainforests to grow so wildly?

(12/10/2008) Molybdenum, a rare trace element, is the secret to rainforests' lush growth, reports research published in the journal Nature Geoscience.


Tropical species face high extinction risk

(12/10/2008) Tropical plant species face an inherently high extinction risk due to small populations and restricted ranges relative to temperate species, reports research published in PLoS ONE. These traits leave them vulnerable to habitat disturbance and climate change.


Indigenous people win voice in climate negotiations

(12/10/2008) Negotiators at U.N. climate conference have struck a deal to give forest-dependent people a voice in determining the role forest conservation will play future agreements to reduce greenhouse gas emissions, reports the Associated Press (AP). The agreement clears a key obstacle that had been blocking progress on reducing emissions from deforestation and degradation (REDD), a mechanism that would compensate tropical countries for protecting their forest cover.


Macedonians plant six million trees—in one day

(12/10/2008) While the world meets in Poznan, Poland to discuss actions related to global warming, the small Republic of Macedonia has already achieved an impressive goal. On November 19th, thousands of Macedonians took part in planting trees in a massive reforestation effort. Altogether they planted six million trees: three trees for every citizen of the country.


Finland, Sweden push for loophole that would drive destruction of peatlands around the world

(12/09/2008) Finland and Sweden are pushing for a loophole in the E.U.'s Renewable Energy Directive that would open up vast tracts of peatlands around the world to development for biofuels production. The move could have drastic consequences for climate and biodiversity, warns Wetlands International, an environmental group.


Drought and deforestation in southeast Asia linked to climate change

(12/09/2008) Researchers have linked drought and deforestation in southeast Asia to climate change. Analyzing six years of climate and fire data from satellites, Guido van der Werf and colleagues report that burning of rainforests and peatlands in Indonesia, Malaysia, and Papua New Guinea released an average of 128 million tons of carbon (470 million tons of carbon dioxide - CO2) per year between 2000 and 2006. Fire emissions showed highly variability during the period, but were greatest in dry years, such as those that occur during El Niño events. Borneo was the largest source of fire emissions during the period, averaging 74 million tons per year, followed by Sumatra, which showed a doubling in emissions between 2000 and 2006.


In Poznan, France pushes initiative to save rainforests

(12/08/2008) As talks for incorporating forest conservation into an international climate treaty stall in Poznan, Poland due to technical debates, France has proposed an aggressive effort to address deforestation and forest degradation through the establishment of a Global Forest Carbon Mechanism (GFCM) and potential inclusion of forestry projects in the E.U.'s emissions trading scheme (ETS) beginning in 2013.


Peru seeks $200 million to save its rainforests

(12/08/2008) Peru is seeking $200 million in international contributions over the next ten years to cut deforestation to zero, reports BBC News.


New standards ensure forest carbon projects protect indigenous people, biodiversity

(12/08/2008) The Climate, Community & Biodiversity Alliance (CCBA) has released its second edition of its CCB Standard for certifying land-based carbon offset projects.


Little progress on avoided deforestation at climate meeting in Poland

(12/05/2008) Climate talks in Poland are failing to make progress on a proposed mechanism to reduce greenhouse gas emissions from deforestation, reports a forest policy group from the negotiations.


REDD faces challenges but can succeed, says report

(12/05/2008) The Center for International Forestry Research (CIFOR), a forest policy think tank, today released its assessment on the proposed REDD (reducing emissions from deforestation and degradation) mechanism for slowing climate change.


Salvage logging offers hope for forests, communities devastated by industrial logging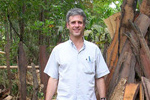 (12/04/2008) As currently practiced, logging is responsible for large-scale destruction of tropical forests. Logging roads cut deep into pristine rainforests, opening up once remote areas to colonization, subsistence and industrial agriculture, wildlife exploitation, and other forms of development. Timber extraction thins the canopy, damages undergrowth, and tears up soils, reducing biodiversity and leaving forests more vulnerable to fire. Even selective logging is damaging. Nevertheless demand for wood products continues to grow. China is expected to import more than 100 million cubic meters of industrial roundwood by 2010, much of which will go into finished products shipped off to Europe and the United States. As much as 60 percent of this is illicitly sourced. Meanwhile in Brazil domestic hunger for timber is fueling widespread illegal logging of the Amazon rainforest. Armed standoffs between environmental police and people employed by unlicensed operators are increasingly common. Tropical Salvage, a Portland, Oregon-based producer of wood products, is avoiding these issues altogether by taking a different approach to meet demand for products made from high-quality tropical hardwoods. The company salvages wood discarded from building sites, unearthed from mudslides and volcanic sites, and dredged from rivers in Indonesia and turns it into premium wood products. In the process, Tropical Salvage is putting formers loggers to work and supporting a conservation, education and reforestation project on Java.


Rainforest canopy-penetrating technology gets boost for forest carbon monitoring

(12/04/2008) A tool for monitoring tropical deforestation has gotten a boost from the one of the world's largest supporters of Amazon conservation. The Gordon and Betty Moore Foundation has awarded the Carnegie Institution's Department of Global Ecology with a $1.6-million grant to expand and improve its tropical forest monitoring tool known as the Carnegie Landsat Analysis System Lite (CLASLite).


TV footage leads to discovery of strange and rare monkey

(12/04/2008) After showing archival TV footage of a critically endangered species of primate to local villagers, conservationists have discovered a previously unknown population of the Tonkin snub-nosed monkey in a remote forested area of northern Vietnam. The find the offers new hope for the species, which is down to 200 individuals in two of Vietnam's northern-most provinces — Tuyen Quang and Ha Giang.


WWF criticizes Brazil's plan to cut Amazon deforestation

(12/04/2008) WWF criticized Brazil's plan to reduce Amazon deforestation to 5,740 square kilometers per year as being "short on ambition and detail". In a statement issued Wednesday, WWF said that Brazil's proposed fund for conserving the Amazon would still result in the annual loss of an area forest the size of Rhode Island.


Degraded grasslands better option for palm oil production relative to rainforests, finds study

(12/03/2008) Producing biofuels from oil palm plantations established on degraded grasslands rather than tropical rainforests and peat lands would result in a net removal of carbon from the atmosphere rather than greenhouse gas emissions, report researchers writing in Conservation Biology. The results confirm that benefits to climate from biofuel production depend greatly on the type of land used for feedstocks.


REDD may harm forest people, alleges report

(12/02/2008) A new report finds that the World Bank is not doing enough to protect indigenous rights under its mechanism to reduce emissions from deforestation and forest degradation (REDD).


Agricultural firms cut incentives for Amazon deforestation

(12/02/2008) As grain prices plummet and concerns over cash mount, agricultural giants are cutting loans to Brazilian farmers, reports the Wall Street Journal. Tighter farm credit may be contributing to a recent slowing in deforestation in the Brazilian Amazon, where agriculture is an increasingly important driver of forest clearing.


Fall in palm oil price may lead to industry consolidation

(12/02/2008) A dramatic fall in palm oil prices may provide an opportunity for plantation giants to add to their holdings, reports Reuters.


HSBC to cut lending to questionable oil palm and logging companies

(12/02/2008) HSBC will cut lending to oil palm developers and logging companies in Malaysia and Indonesia due to environmental concerns, reports Reuters.


Tropical dry forest fragments important to conserving reptile biodiversity in Colombia

(12/01/2008) An important task in tropical conservation is to understand which species are particularly vulnerable to extinction, and identify the characteristics that put them at risk. Because habitat loss and fragmentation are at the root of the global extinction crisis, an extensive collection of literature has developed around profiling species assemblages in fragmented landscapes. It is also clear that species may respond differently to fragmentation, but many species experience direct or indirect negative effects, sometimes resulting in local extirpation in habitat patches.



Page 1 | Page 2 | Page 3 | Page 4 | Page 5 | Page 6 | Page 7 | Page 8 | Page 9 | Page 10 | Page 11 | Page 12 | Page 13 | Page 14 | Page 15 | Page 16 | Page 17 | Page 18 | Page 19 | Page 20 | Page 21 | Page 22 | Page 23 | Page 24 | Page 25 | Page 26 | Page 27 | Page 28 | Page 29 | Page 30 | Page 31 | Page 32 | Page 33 | Page 34 | Page 35 | Page 36 | Page 37 | Page 38 | Page 39 | Page 40 | Page 41 | Page 42 | Page 43 | Page 44 | Page 45