News articles on forestry

---
Mongabay.com news articles on forestry in blog format. Updated regularly.





Australia forest destruction connected to local products

(05/15/2011) Some of Australia's most popular stores are driving the destruction of native forests, according to a report by a new environmental group Markets for Change (MFC). Furniture, building materials, and paper products were found to be coming at the expense of native forests in Australia and being sold by over 30 businesses in the country, such as Freedom Furniture, Bunnings, Officeworks, Staples, Target, Coles, and Woolsworths.


Ten-year-old takes on KFC for destroying US forests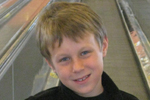 (05/15/2011) Cole Rasenberger's quest to save forests in the US South started as a school assignment to 'be an activist' about something important to him. However, after learning from Dogwood Alliance that coastal forests in North Carolina are being destroyed to make throw-away paper packaging for big fast food companies—such as McDonalds and KFC—Cole Rasenberger, at the age of 8, became more than an activist; he became an environmental leader! He started by targeting McDonalds directly. With the help of 25 friends, and his elementary school administration, he got every student in his school to sign postcards to McDonalds. In all, Cole sent 2,250 postcards to McDonalds.


Google Earth animation reveals Indonesian forest targeted for destruction by pulp and paper companies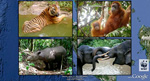 (05/14/2011) A new animation created using Google Earth offers a tour of an area of forest slated for destruction by logging companies. The animation, created by WWF-Indonesia and David Tryse, with technical assistance from Google Earth Outreach, highlights the rainforest of the Bukit Tigapuluh landscape in Sumatra, the only island in the world that is home to Sumatran tigers, elephants, rhinos, and orangutans. All of these species are considered endangered or critically endangered due to habitat destruction or poaching.


A new front in the war over palm oil?



(05/09/2011) A new study for the U.K. government found that in 2009 Britain imported at least 1.65 million metric tons of palm oil-related products for production of food, fuel, and cosmetics. Notably, the DEFRA study concluded Britain's consumption of palm kernel — typically considered a byproduct of palm oil production — was actually higher than its palm oil demand and accounted for roughly 10 percent of global palm kernel output.


Papua New Guinea suspends controversial grants of community forest lands to foreign corps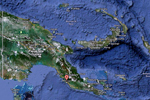 (05/06/2011) The government of Papua New Guinea yesterday suspended its controversial Special Agricultural and Business Leases program which has granted logging and plantation development concessions to mostly foreign corporations across 5.2 million hectares of community forest land, reports the Courier-Post

China's log, sawnwood imports jump

(05/05/2011) China imported $6.1 billion worth of logs in 2010, a 22.4 percent increase over 2009, according to the country's customs bureau.


7 conglomerates control 9M ha of land in Indonesia

(05/05/2011) Efforts to slow deforestation in Indonesia should include curtailing further expansion of forestry holdings by giant conglomerates, says an Indonesian activist group. Analyzing data from the Ministry of Forest's Production Forest Utilization Quarterly Report, Jakarta-based Greenomics-Indonesia found that seven conglomerates in Indonesia control more than 9 million hectares of land, including large forest concessions that will likely be exempt from any moratorium on forest clearing established under the country's Reducing Emissions from Deforestation and Degradation (REDD) program. The extent of holdings could complicate Indonesia's efforts to reduce emissions from logging and plantation development.


Losses from deforestation top $36 billion in Indonesian Borneo

(04/29/2011) Illegal forest conversion by mining and plantation companies in Indonesian Borneo has cost the state $36 billion according to a Forest Ministry official.


Scientists urge Papua New Guinea to declare moratorium on massive forest clearing

(04/19/2011) Forests spanning an area larger than Costa Rica—5.6 million hectares (13.8 million acres)—have been handed out by the Papua New Guinea government to foreign corporations, largely for logging. Granted under government agreements known as Special Agricultural and Business Leases (SABLs), the land leases circumvent the nation's strong laws pertaining to communal land ownership. Now, the Association for Tropical Biology and Conservation (ATBC), the world's largest professional society devoted to studying and conserving tropical forests, is urging the Papua New Guinea government to declare a moratorium on SABLs.


Palm oil lobby attacks World Bank's new social and environmental safeguards

(04/18/2011) Groups funded by the palm oil industry lashed out at the World Bank's new framework to resume lending to the palm oil sector.


Pro-deforestation group calls for weakening of U.S. law against illegal logging

(04/14/2011) A group that lobbies on behalf of forestry conglomerates in Indonesia and Malaysia is calling on the U.S. to roll back legislation intended to fight illegal logging. World Growth International, a Washington D.C.-based group that portrays itself as a humanitarian organization, yet consistently pushes policies that favor industrial forestry interests over those of rural communities, has submitted formal comments to the United States Department of Agriculture, Animal and Plant Health Inspection Service's (APHIS) review of the implementation of the revised Lacey Act provisions that prohibit trade in illegally logged wood products, including timber and paper.


Election cycle linked to deforestation rate in Indonesia

(04/14/2011) Increased fragmentation of political jurisdictions and the election cycle contribute to Indonesia's high deforestation rate according to analysis published by researchers at the London School of Economics (LSE), the Massachusetts Institute of Technology (MIT), and South Dakota State University (SDSU). The research confirms the observation that Indonesian politicians in forest-rich districts seem repay their election debts by granting forest concessions.


Indonesia can meet low carbon goals without sacrificing economic growth, says UK report

(04/14/2011) Indonesia can meet its low carbon development goals without sacrificing economic growth, reports an assessment commissioned by the British government.


Study calls for REDD+ money to boost yields in West Africa using agrochemicals

(04/10/2011) Small-scale agriculture 𔃐 including cocoa, cassava, and oil palm farming 𔃐 has driven large-scale conversion West Africa tropical forests, reports new research published in the journal Environmental Management.


KFC dumps palm oil due to health, environmental concerns

(04/08/2011) KFC Corporation, the fast food giant, will stop using palm oil in its deep friers, reports The Independent.


Greenpeace says McKinsey's REDD+ work could encourage deforestation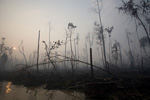 (04/07/2011) One of the world's top consultancies, McKinsey & Co., is providing advice to governments developing 'Reducing Emissions from Deforestation and Degradation' (REDD+) programs that could increase risks to tropical forests, claims a new report published by Greenpeace. The report, Bad Influence – how McKinsey-inspired plans lead to rainforest destruction, says that McKinsey's REDD+ cost curve and baseline scenarios are being used to justify expansion of industrial capacity in Indonesia, Papua New Guinea, Democratic Republic of Congo, and Guyana.


Malaysian palm oil giant in fight with forest people gets rebuke from RSPO

(04/06/2011) A Malaysian palm oil company facing criticism for a land use dispute with forest people in Borneo has been suspended from the Roundtable on Sustainable Palm Oil (RSPO), an eco-certification body.


Japan disaster to put logging pressure on rainforests in Indonesia, Malaysia

(04/05/2011) The tragic earthquake and tsunami that hit Japan last month is likely to boost wood imports into the recovering nation, adding increased pressure on the already imperiled rainforests of Southeast Asia. Even before the disaster, Japan was the world's number one importer of wood chips and plywood and the second largest importer of logs. Japan usually imports plywood from China, Malaysia, and Indonesia, however the forests of Southeast Asia are facing tremendous loss due to logging and clearing for industrial-scale agriculture, such as palm oil.


World Bank to resume lending to palm oil sector after 18-month moratorium

(04/03/2011) After a two-year moratorium triggered by complaints over social conflict between local communities and palm oil companies, the World Bank has announced the adoption of a framework to restart lending to the palm oil sector. The framework was developed after months of consultations with stakeholders, including the private sector, NGOs, farmers, indigenous communities, development experts, and governments.


New World Growth report contains 'false and misleading' information


(03/31/2011) A new report from World Growth International, a lobby group for industrial forestry interests, contains 'false and misleading' information on the economic impact of reducing Indonesia's deforestation rate, says an Indonesian environmental group. The report, released today, claims that reducing deforestation in Indonesia will cost the country 3.5 million jobs annually by slowing expansion in the forestry sector.


Indigenous community takes court ruling into own hands and seizes oil palm plantation

(03/31/2011) A community in Malaysian Borneo seized an oil palm plantation belonging to the IOI Group after the palm oil giant failed to respect the terms of a court ruling that the plantation was established on native customary land, reports the Rainforest Action Network (RAN).


Photos: Visiting Gunung Palung in Indonesian Borneo


(03/30/2011) A description of mongabay.com's Rhett Butler's recent visit to Gunung Palung National Park in West Kalimantan, Indonesian Borneo. In my travels in Kalimantan, the forest of Gunung Palung around Cabang Panti ranks among the best. Within 24 hours of arriving I had already seen wild orangutans, red leaf monkeys, gibbons, bearded pigs, a variety of lizards and frogs, a cobra (a little too close for comfort), and an innumerable diversity of insects.


Google Earth reveals stark contrast between Sarawak's damaged forests and those in neighboring Borneo states

(03/28/2011) Images from Google Earth show a sharp contract between forest cover in Sarawak, a state in Malaysian Borneo, and the neighboring countries of Brunei and Indonesia at a time when Sarawak's Chief Minister Pehin Sri Abdul Taib Mahmud is claiming that 70 percent of Sarawak's forest cover is intact.


Sawarak chief minister claims 70% of forest intact, invites independent observers to verify

(03/28/2011) Embattled Chief Minister of Sarawak Pehin Sri Abdul Taib Mahmud challenged independent observers to demonstrate that anything less than 70 percent of the Malaysian state's forest cover is "intact" rain forest, according to an interview with Sarawak Reports, a pro-Taib web site created earlier this month.


German bank dumps palm oil company stock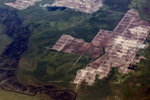 (03/25/2011) DWS, a fund management company run by Deutsche Bank, has dropped all Wilmar International stock from its financial products over concerns that the palm oil giant has failed to produce palm oil in a responsible manner despite being a member of the Roundtable on Sustainable Palm Oil (RSPO), a eco-certification initiative. The move follows a campaign by Robin Wood, a German activist group.


Involving communities in forest governance boosts biodiversity, local income

(03/24/2011) Involving local communities in the governance of forest resources boosts economic returns and biodiversity relative to areas where locals have little participation, report researchers writing in Science. The findings have implications for efforts to protect and sustainably manage forests under the reducing emissions from deforestation and degradation (REDD) mechanism.


Pro-deforestation group criticizes palm oil giant for sustainability pact

(03/24/2011) World Growth International, a group that advocates on behalf of industrial forestry interests, has criticized Golden Agri Resources (GAR), Indonesia's largest palm oil producer, for signing a forest policy that aims to protect high conservation value and high carbon stock forest and requires free, prior informed consent (FPIC) in working with communities potentially affected by oil palm development. In a newsletter published March 10, World Growth International claimed that GAR's agreement "could severely hamper the company's growth" by limiting where it can establish new plantations and says that negotiating with multiple stakeholders "will delay and complicate any investment by the company." World Growth International concludes by implying that GAR may renege on its commitment. But Peter Heng, Managing Director, Communications and Sustainability at GAR, disagreed with World Growth International's assessment.


5 million hectares of Papua New Guinea forests handed to foreign corporations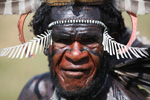 (03/23/2011) During a meeting in March 2011 twenty-six experts—from biologists to social scientists to NGO staff—crafted a statement calling on the Papua New Guinea government to stop granting Special Agricultural and Business Leases. According to the group, these leases, or SABLs as they are know, circumvent Papua New Guinea's strong community land rights laws and imperil some of the world's most intact rainforests. To date 5.6 million hectares (13.8 million acres) of forest have been leased under SABLs, an area larger than all of Costa Rica. "Papua New Guinea is among the most biologically and culturally diverse nations on Earth. [The country's] remarkable diversity of cultural groups rely intimately on their traditional lands and forests in order to meet their needs for farming plots, forest goods, wild game, traditional and religious sites, and many other goods and services," reads the statement, dubbed the Cairns Declaration. However, according to the declaration all of this is threatened by the Papua New Guinea government using SABLs to grant large sections of land without going through the proper channels.


What is the current status of REDD+?


(03/23/2011) The Reducing Emissions from Deforestation and Degradation (REDD) mechanism is supposed to be the great hope for saving the world's forests. Advocates say REDD — now known as REDD+ — could finally create financial incentives for keeping forests standing instead of chopping them down for timber, pulp and paper, cattle, palm oil, and rubber. At the same time, REDD could generate benefits for the rural poor, while safeguarding biodiversity and other ecosystem services. But the devil is in the details. Ensuring that REDD is properly designed, funded, and implemented means that progress has been slower than some supporters have hoped. A poorly designed REDD may be worse than no REDD at all. So where does that leave REDD now? Mongabay asked John-O Niles, the Director of the Tropical Forest Group, for his thoughts on the current status of REDD policy.


Palm oil company gives up land contested by local communities as part of sustainability pledge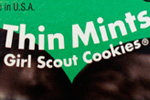 (03/21/2011) An Indonesia palm oil company has relinquished part of its plantation concession to communities that traditionally use the land as part of its commitment to sustainability principles under the Roundtable on Sustainable Palm Oil (RSPO), reports the Forest Peoples Programme. The move is a response to a new procedure that could reduce conflict between palm oil developers and forest-dependent communities.


Pulp and paper firms urged to save 1.2M ha of forest slated for clearing in Indonesia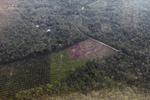 (03/17/2011) Indonesian environmental groups launched a urgent plea urging the country's two largest pulp and paper companies not to clear 800,000 hectares of forest and peatland in their concessions in Sumatra. Eyes on the Forest, a coalition of Indonesian NGOs, released maps showing that Asia Pulp and Paper (APP) and Asia Pacific Resources International Limited (APRIL) control blocks of land representing 31 percent of the remaining forest in the province of Riau, one of Sumatra's most forested provinces. Much of the forest lies on deep peat, which releases large of amount of carbon when drained and cleared for timber plantations.


Open source forest accounting methodology for REDD projects developed

(03/17/2011) Avoided Deforestation Partners, a forest conservation group, has coordinated the development of an "open source" forest carbon accounting methodology that could help speed projects aiming to reduce greenhouse gas emissions from deforestation and degradation. The group says the new protocols could substantially reduce the cost of establishing forest carbon conservation projects under the REDD mechanism. Carbon accounting and methodology costs can easily top $100,000, making it difficult for small projects to win certification.


Japan's earthquake disaster may boost rainforest logging in Borneo

(03/13/2011) Malaysian loggers say Japan's recovery from last week's devastating earthquake and tsunami will boost demand for rainforest timber, reports the Borneo Post.


Fighting illegal logging in Indonesia by giving communities a stake in forest management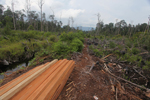 (03/10/2011) Over the past twenty years Indonesia lost more than 24 million hectares of forest, an area larger than the U.K. Much of the deforestation was driven by logging for overseas markets. According to the World Bank, a substantial proportion of this logging was illegal. Curtailing illegal logging may seem relatively simple, but at the root of the problem of illegal logging is something bigger: Indonesia's land policy. Can the tide be turned? There are signs it can. Indonesia is beginning to see a shift back toward traditional models of forest management in some areas. Where it is happening, forests are recovering. Telapak understands the issue well. It is pushing community logging as the 'new' forest management regime in Indonesia. Telapak sees community forest management as a way to combat illegal logging while creating sustainable livelihoods.


Report: corruption in Sarawak led to widespread deforestation, violations of indigenous rights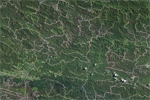 (03/10/2011) At the end of this month it will be 30 years since Abdul Taib Mahmud came to power in the Malaysian state of Sarawak. Environmentalists are using the occasion, along with new revelations, to highlight corruption and nepotism they say have characterized his regime. Chief Minister Taib and his decades-long administration are no strangers to such allegations, but a new report from the indigenous-rights group Bruno Manser Fund (BMF)—amid criticism from independent media sources, such as Sarawak Report and Radio Free Sarawak—are adding fuel to the fire. Most recently, the report describes in great detail how the tropical timber trade in Sarawak has undercut indigenous groups while toppling some of the world's greatest rainforests, all at the expense of the Sarawak people.


Major palm oil companies failed to secure proper permits in Indonesian Borneo

(02/23/2011) Some of Indonesia's biggest and most powerful palm oil companies appear to have failed to initially secure the proper permits to convert rainforests to oil palm plantations in Central Kalimantan, reports Greenomics, an Indonesian activist group.


2% GDP could turn global economy green

(02/21/2011) Investing around $1.3 trillion, which represents about 2% of the world's gross domestic product (GDP), into ten sectors could move the world economy from fossil-fuel dependent toward a low carbon economy, according to report by the UN Environment Program (UNEP). In addition, the investments would alleviate global poverty and keep stagnating economies humming, while cutting humanity's global ecological footprint nearly in half by 2050 even in the face of rising populations.


Sarawak government mocks its indigenous people

(02/20/2011) The Sarawak government mocked the plight of its rainforest people in a press release issued earlier this month, says a rights' group.


Selling the Forests that Saved Britain

(02/15/2011) I confess that British Prime Minister David Cameron's proposal to auction off all 650,000 acres of England's national forests to the highest bidder came as a bit of a shock to me – especially as the contained such world-famous national treasures as Robin Hood's Sherwood Forest, the Forest of Dean and the New Forest. Although warned by my Irish mother that Tories can never be trusted, Mr. Cameron's passionate pledge to deliver the "greenest government ever" seemed sincere, especially given his ambitious plans to cut Britain's pollution. Anyway, even if he turned out to be as slippery as his predecessors, his deep green Liberal Democratic coalition partners would, I thought, keep the planet high on his priority list.


Slow but steady progress on recognizing indigenous land rights is interrupted by commodity boom

(02/09/2011) Progress over the past 25 years in recognizing indigenous peoples' rights to land and resources has been interrupted by a worldwide commodity boom, argues a new report published by the Rights and Resources Initiative (RRI). The report says that surging food and energy prices—and associated appreciation of land values—have led some governments to pause on land tenure reform, and in some cases, rollback hard-won rights. The report cites instances in Asia, Africa, and South America where large blocks of land traditionally used by local people have been sold or leased to industrial interests. In a conversation with mongabay.com, Andy White, coordinator of RRI, discussed the new report and broader rights issues.


Breakthrough? Controversial palm oil company signs rainforest pact


(02/09/2011) One of the world's highest profile and most controversial palm oil companies, Golden Agri-Resources Limited (GAR), has signed an agreement committing it to protect tropical forests and peatlands in Indonesia. The deal—signed with The Forest Trust, an environmental group that works with companies to improve their supply chains—could have significant ramifications for how palm oil is produced in the country, which is the world's largest producer of palm oil.


7.5 million ha of Indonesian forest slated for clearing

(02/09/2011) 7.5 million hectares of natural forest will escape Indonesia's planned moratorium on new forestry concessions, according to a new report from Greenomics Indonesia, an activist group.


Forest loss slows as UN marks 'International Year of Forests'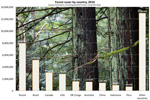 (02/02/2011) Forests are a key part toward the shift toward a 'greener' economy said a cadre of U.N. officials as the body officially launched its International Year of Forests to highlight the global importance of forests. To mark the beginning of the International Year of Forests, the U.N. Food and Agriculture Organization (FAO) released The State of the World's Forests (SOFO), a report that comes out every two years and assesses the status of global forest resources.


From Cambodia to California: the world's top 10 most threatened forests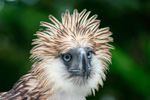 (02/02/2011) Growing populations, expanding agriculture, commodities such as palm oil and paper, logging, urban sprawl, mining, and other human impacts have pushed many of the world's great forests to the brink. Yet scientists, environmentalists, and even some policymakers increasingly warn that forests are worth more standing than felled. They argue that by safeguarding vulnerable biodiversity, sequestering carbon, controlling erosion, and providing fresh water, forests provide services to humanity, not to mention the unquantifiable importance of having wild places in an increasingly human-modified world. Still, the decline of the world's forests continues: the FAO estimating that around 10 million hectares of tropical forest are lost every year. Of course, some of these forests are more imperiled than others, and a new analysis by Conservation International (CI) has catalogued the world's 10 most threatened forests.


Illegal mining, plantation development rampant in Indonesian Borneo; state losses top $17B

(02/01/2011) Hundreds of mining and oil palm plantation companies are operating illegally in Indonesian Borneo, according to a investigation by an task force set up by President Susilo Bambang Yudhoyono.


Malaysian palm oil producers destroying Borneo peat forests faster than ever before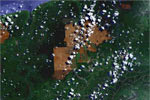 (02/01/2011) Peatlands and rainforests in Malaysia's Sarawak state on the island of Borneo are being rapidly destroyed for oil palm plantations, according to new studies by environmental group Wetlands International and remote sensing institute Sarvision. The analysis shows that more than one third (353,000 hectares or 872,000 acres) of Sarawak's peatswamp forests and ten percent of the state's rainforests were cleared between 2005 and 2010. About 65 percent of the area was converted for oil palm, which is replacing logging as timber stocks have been exhausted by unsustainable harvesting practices.


Rainforests are a source of philanthropy in Indonesia

(01/27/2011) There is nothing special about the assistance APP has provided to the people of Yogyakarta province in the vicinity of Mount Merapi. For APP, Indonesian forests have acted as philanthropists for many years, subsidizing its raw materials by providing it with free timber from the country's natural forests. Greenomics Indonesia data (2010) shows that the value of subsidized timber provided by the Indonesian state to APP amounted to at least USD1.5 billion between 2003 and 2009.


Greening the world with palm oil?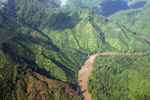 (01/26/2011) The commercial shows a typical office setting. A worker sits drearily at a desk, shredding papers and watching minutes tick by on the clock. When his break comes, he takes out a Nestle KitKat bar. As he tears into the package, the viewer, but not the office worker, notices something is amiss—what should be chocolate has been replaced by the dark hairy finger of an orangutan. With the jarring crunch of teeth breaking through bone, the worker bites into the 'bar'. Drops of blood fall on the keyboard and run down his face. His officemates stare, horrified. The advertisement cuts to a solitary tree standing amid a deforested landscape. A chainsaw whines. The message: Palm oil—an ingredient in many Nestle products—is killing orangutans by destroying their habitat, the rainforests of Borneo and Sumatra.


Indonesia grants slew of last-minute logging concessions on eve of moratorium

(01/25/2011) Indonesia's Minister of Forestry granted nearly 3 million hectares of plantation forestry concessions the day before the country's president was due to sign a decree establishing a two-year moratorium on new logging licenses, reports a new analysis by Greenomics, an Indonesian environmental group.


To succeed, REDD should consider factors outside forest sector

(01/24/2011) Policymakers should not ignore activities outside the forestry sector in efforts to reduce global deforestation, argues a new report published by the International Union of Forest Research Organizations (IUFRO).



Page 1 | Page 2 | Page 3 | Page 4 | Page 5 | Page 6 | Page 7 | Page 8 | Page 9 | Page 10 | Page 11 | Page 12 | Page 13 | Page 14 | Page 15 | Page 16 | Page 17 | Page 18 | Page 19 | Page 20 | Page 21