News articles on forestry

---
Mongabay.com news articles on forestry in blog format. Updated regularly.






Building indigenous resilience in the face of land-grabbing, deforestation in Malaysian Borneo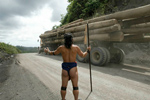 (07/10/2012) In the 1980s images of loincloth-clad tribesmen blockading blocking logging roads in Malaysian Borneo shocked the world. But while their protests captured the spotlight momentarily, Borneo's forests continued to be destroyed at rapid rates, undermining traditional communities that are dependent on these ecosystems for food, shelter, medicine, clean water, and spiritual inspiration. Nomadic tribes are now but a memory in Borneo, but other tribal groups continue to fight for their forests by seeking legal recognition of their lands and blocking destructive projects, including oil palm plantations, logging operations, and large-scale hydroelectric projects. Helping them is The Borneo Project, a Berkeley-based non-profit that works in partnership with indigenous communities and the small non-profits that support them.
In pictures: Rainforests to palm oil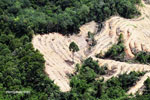 (07/02/2012) In late May I had the opportunity to fly from Kota Kinabalu in Malaysian Borneo to Imbak Canyon and back. These are some of my photos. Historically Borneo was covered by a range of habitats, including dense tropical rainforests, swampy peatlands, and natural grasslands. But its lowland forests have been aggressively logged for timber and then converted for oil palm plantations.
Pressured in West, APP looks toward markets in Middle East, Africa

(06/03/2012) Facing pressure in Europe and the United States over its environmental practices and the E.U.'s Timber Legality and Verification System (SVLK), Asia Pulp & Paper is planning to increase sales in Africa and the Middle East, the paper giant told the Investor Daily.
IKEA logging old-growth forest for low-price furniture in Russia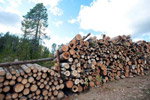 (05/30/2012) A new campaign is targeting IKEA, the world's biggest furniture retailer, for logging old-growth forests in the Karelia region of Russia. An alliance of groups, headed by the Swedish NGO Protect the Forest, allege that IKEA's subsidiary, Swedwood, is clearcutting thousands of hectares of old and biodiverse forests. But, Swedwood's 300,000 hectare concession is certified by the Forest Stewardship Council (FSC), generally considered the world's strongest forestry certifier.
Emissions from deforestation depend on fate of cleared trees

(05/14/2012) Carbon emissions from deforestation vary greatly depending on whether timber stocks are turned into finished wood products, converted into bioenergy feedstocks, or burned outright, reports a new study published in Nature Climate Change.
We should help solve illegal logging, not be part of the problem
(05/14/2012) It's tempting to think of illegal logging as an environmental crisis but it takes a serious human toll too. Just ask the wife and children of Chut Wutty, an environmental activist who was murdered last week for investigating rampant illegal logging in Cambodia. Wutty was far from alone. Criminal gangs increasingly control illegal logging, and don't hesitate to kill those who dare to oppose them.
Can loggers be conservationists?
(05/10/2012) Last year researchers took the first ever publicly-released video of an African golden cat (Profelis aurata) in a Gabon rainforest. This beautiful, but elusive, feline was filmed sitting docilely for the camera and chasing a bat. The least-known of Africa's wild cat species, the African golden cat has been difficult to study because it makes its home deep in the Congo rainforest. However, researchers didn't capture the cat on video in an untrammeled, pristine forest, but in a well-managed logging concession by Precious Woods Inc., where scientist's cameras also photographed gorillas, elephants, leopards, and duikers.
Indonesia's Environment Ministry to sue APP, APRIL in $225B illegal logging case

(05/03/2012) Indonesia's Ministry of Environment is planning to sue 14 pulp and paper companies for illegally logging forests in Riau Province on the island of Sumatra, reports Tempo Magazine. 12 of the 14 companies are linked to Asia Pulp & Paper (APP) and Asian Pacific Resources International Holdings Limited (APRIL), pulp and paper giants that have been heavily criticized by environmentalists for destroying rainforests and peatlands that serve as critical habitat for endangered tigers, elephants, and orangutans.
U.S. gobbling illegal wood from Peru's Amazon rainforest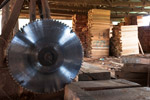 (04/10/2012) The next time you buy wood, you may want to make sure it's not from Peru. According to an in-depth new report by the Environmental Investigation Agency (EIA), the illegal logging trade is booming in the Peruvian Amazon and much of the wood is being exported to the U.S. Following the labyrinthian trail of illegal logging from the devastated forests of the Peruvian Amazon to the warehouses of the U.S., the EIA identified over 112 shipments of illegally logged cedar and big-leaf mahogany between January 2008 and May 2010. In fact, the group found that over a third (35 percent) of all the shipments of cedar and mahogany from Peru to the U.S. were from illegal sources, a percentage that is likely conservative.
Degraded lands hold promise in feeding 9 billion, while preserving forests

(03/29/2012) Making productive use of degraded lands and boosting productivity of small-holder farmers are key to meeting surging global consumption of agricultural products while preserving critical wildlife habitats, said an agricultural expert on the sidelines of the Skoll World Forum for Social Entrepreneurship in Oxford.
Belize enacts moratorium on rosewood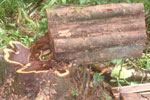 (03/20/2012) The Belizean Government has banned the harvesting and export of rosewood with immediate effect, in response to the widespread clearing of the hardwood species for the Asian market. A government statement released on Friday, March 16th claimed the moratorium was necessary "to carry out an orderly assessment of the situation on the ground and as a first response to regulate the timber trade occurring in southern Belize." The government would subsequently institute "a rigorous regulatory framework throughout the country."
Featured Video: logging run amuck in Latvia

(03/05/2012) A recent expose by Al Jazeera reveals the environmental toll of clear-cutting on Latvia's forests, in addition to highlighting the fact that the Forest Stewardship Council (FSC) certifies clear-cut forests.
Indonesia's moratorium will not significantly reduce emissions, but has other benefits, finds analysis

(02/27/2012) Indonesia's moratorium on new forest concessions alone "does not significantly contribute" to its goal of reducing greenhouse gas emissions 26 percent from a projected 2020 baseline, concludes a new analysis by the World Resources Institute (WRI). However the study says the moratorium does support the target in the long-term by creating a window for enacting governance reform needed to stop destructive business-as-usual approaches to forest management.
NASA satellite image shows extent of logging in Pacific Northwest

(02/22/2012) New satellite and space radar images by NASA shows the decline of forests in the Pacific Northwest, specifically in Washington and Oregon. Lost to development, agriculture, and large-scale logging, the maps apart of the National Biomass and Carbon Dataset (NBCD) show the patchy, fragmented nature of the forests in the two U.S. states.
Some toilet paper production destroys Indonesian rainforests, endangering tigers and elephants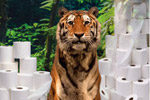 (02/09/2012) American consumers are unwittingly contributing to the destruction of endangered rainforests in Sumatra by purchasing certain brands of toilet paper, asserts a new report published by the environmental group WWF. The report, Don't Flush Tiger Forests: Toilet Paper, U.S. Supermarkets, and the Destruction of Indonesia's Last Tiger Habitats, takes aim at two tissue brands that source fiber from Asia Pulp & Paper (APP), a paper products giant long criticized by environmentalists and scientists for its forestry practices on the Indonesian island of Sumatra. The brands — Paseo and Livi — are among the fastest growing, in terms of sales, in the United States.
Indonesia to require loggers prove their concessions free of overlapping claims

(02/02/2012) Applicants for forest concessions in Indonesia will soon be required to prove there aren't overlapping claims on their holdings, reports The Jakarta Globe. The move, which offers the potential to reduce land disputes between forest developers and local communities, could complicate investments in the forestry sector in Indonesia.
Sinar Mas Group seeks 'backdoor' public listing in Singapore

(01/27/2012) Sinar Mas Group, an Indonesia-based conglomerate, is working on a deal to list its Indonesian coal assets on the Singapore Exchange by swapping shares with a small forestry firm that is already listed on the stock market, reports Reuters. The move would enable Sinar Mas Group to more easily raise capital for expansion.
Logging of primary rainforests not ecologically sustainable, argue scientists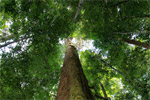 (01/25/2012) Tropical countries may face a risk of 'peak timber' as continued logging of rainforests exceeds the capacity of forests to regenerate timber stocks and substantially increases the risk of outright clearing for agricultural and industrial plantations, argues a trio of scientists writing in the journal Biological Conservation. The implications for climate, biodiversity, and local economies are substantial.
Sumatran elephant population plunges; WWF calls for moratorium on deforestation

(01/24/2012) The Sumatran elephant subspecies (Elephas maximus sumatranus) was downgraded to critically endangered on IUCN's Red List of Threatened Species on Tuesday, prompting environmental group WWF to call for an immediate moratorium on destruction of its rainforest habitat, which is being rapidly lost to oil palm estates, timber plantations for pulp and paper production, and agricultural use.
Economic slowdown leads to the pulping of Latvia's forests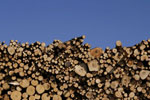 (01/23/2012) The economic crisis has pushed many nations to scramble for revenue and jobs in tight times, and the small Eastern European nation of Latvia is no different. Facing tough circumstances, the country turned to its most important and abundant natural resource: forests. The Latvian government accepted a new plan for the nation's forests, which has resulted in logging at rates many scientists say are clearly unsustainable. In addition, researchers contend that the on-the-ground practices of state-owned timber giant, Latvijas Valsts meži (LVM), are hurting wildlife and destroying rare ecosystems.
National Association of Music Merchants does 'disservice' to members by misleading them on illegal logging law, says letter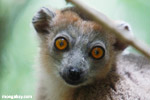 (01/19/2012) The National Association of Music Merchants is doing a 'disservice' to its members by misrepresenting the provisions and spirit of the Lacey Act, a law that aims to curb illegal logging abroad, states a letter published by a coalition of environmental groups. The letter, issued Thursday, urges the National Association of Music Merchants to reconsider its support for the RELIEF Act (HR 3210), introduced by Representatives Marsha Blackburn (R-TN), Mary Bono Mack (R-CA), and Jim Cooper (D-TN) last October. The RELIEF Act would weaken key provisions of the Lacey Act aimed to ensure that illegally sourced wood products aren't imported into the United States.
Levi's new forest policy excludes fiber from suppliers linked to deforestation

(01/17/2012) Levi Strauss & Company had issued a new policy that will exclude fiber from controversial sources from its products. The move will effectively bar Asia Pulp & Paper (APP) as a supplier, according to the Rainforest Action Network, a green group that is campaigning to reform APP's sourcing practices, which the NGO says come at the expense of rainforests in Sumatra.
Rainforests need massive finance, but REDD must be well-designed to succeed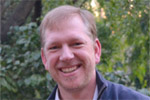 (01/17/2012) A proposed mechanism to reduce greenhouse gas emissions by protecting tropical forests has evolved considerably since it started to gain momentum during the 2005 climate talks in Montreal. Known then as 'avoided deforestation', the concept was simple: pay tropical forest countries to keep their forests standing. Since then, the concept has broadened to include activities beyond strict forest conservation, including reducing logging and fire, protecting carbon-dense peatlands, encouraging better forest management practices in existing forest concessions, and promoting reforestation and afforestation. A prominent voice in the discussion around REDD since its inception is the environmental activist group Greenpeace. Mongabay recently caught up with Roman Czebiniak, Greenpeace International's Political Advisor on Climate Change and Forests, for an update on the organization's position on REDD as well as recent developments in the forest carbon policy arena.
Camera traps snap first ever photo of Myanmar snub-nosed monkey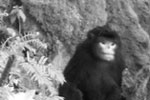 (01/10/2012) In 2010 researchers described a new species of primate that reportedly sneezes when it rains. Unfortunately, the new species was only known from a carcass killed by a local hunter. Now, however, remote camera traps have taken the first ever photo of the elusive, and likely very rare, Myanmar snub-nosed monkey (Rhinopithecus strykeri), known to locals as mey nwoah, or 'monkey with an upturned face'. Locals say the monkeys are easy to locate when it rains, because the rain catches on their upturned noses causing them to sneeze.
Extreme mouth-sewing protest in Indonesia leads to logging inquiry

(01/09/2012) A protest in which 28 Indonesian sewed their mouths shut has led to an inquiry into a logging concession on Padang Island. The Ministry of Forestry has formed a mediation team to look into the controversial concession, reports Kompas. Around a hundred natives of Padang Island rallied for weeks against the logging concession held by PT Riau Andalan Pulp and Paper (RAPP), which covers 37 percent of the island's total land.
Mouths are sewn shut in protest against deforestation in Indonesia

(01/03/2012) Twenty-eight Indonesians have taken the extreme measure of sewing their mouths shut in a protest turned hunger-strike against a forest concession on Padang Island, reports the Jakarta Globe. Around a hundred protesters, mostly natives of Padang Island, have camped outside the Indonesian Senate building since December 19th to protest a logging concession held by PT Riau Andalan Pulp and Paper (RAPP) on their island, which lies off the east coast of Sumatra.
Top 10 Environmental Stories of 2011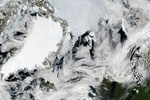 (12/22/2011) Many of 2011's most dramatic stories on environmental issues came from people taking to the streets. With governments and corporations slow to tackle massive environmental problems, people have begun to assert themselves. Victories were seen on four continents: in Bolivia a draconian response to protestors embarrassed the government, causing them to drop plans to build a road through Tipnis, an indigenous Amazonian reserve; in Myanmar, a nation not known for bowing to public demands, large protests pushed the government to cancel a massive Chinese hydroelectric project; in Borneo a three-year struggle to stop the construction of a coal plant on the coast of the Coral Triangle ended in victory for activists; in Britain plans to privatize forests created such a public outcry that the government not only pulled back but also apologized; and in the U.S. civil disobedience and massive marches pressured the Obama Administration to delay a decision on the controversial Keystone XL pipeline, which would bring tar sands from Canada to a global market.
New analysis supports claim that paper giant cleared part of its tiger sanctuary in Indonesia

(12/21/2011) Asia Pulp & Paper (APP)'s supplier PT Ruas Utama Jaya has indeed cleared an area of forest it pledged to set aside as a tiger conservation reserve in Sumatra reports a legal analysis by Greenomics, an Indonesian environmental group. The Greenomics' analysis supports allegations originally set forth in a report published last week by Eyes on the Forest, a coalition of green groups, and seems to refute a press release issued by APP that called the deforestation allegations 'fiction'.
WWF: Asia Pulp & Paper misleads public about its role in destroying Indonesia's rainforests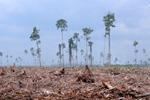 (12/16/2011) Asia Pulp & Paper (APP) continues to mislead the public about its role in destroying rainforests and critical tiger habitat across the Indonesian island of Sumatra, alleges a new report from Eyes on the Forest, a coalition of Indonesian environmental groups including WWF-Indonesia. The report, titled The truth behind APP's Greenwash, is based on analysis of satellite imagery as well as public and private documentation of forest cleared by logging companies that supply APP, which is owned by the Indonesian conglomerate, Sinar Mas Group (SMG). The report concludes APP's fiber suppliers have destroyed 2 million hectares of forest in Sumatra since 1984.
REDD advances—slowly—in Durban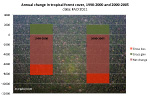 (12/15/2011) A program proposed to reduce greenhouse gas emissions from deforestation and degradation made mixed progress during climate talks in Durban. Significant questions remain about financing and safeguards to protect against abuse, say forestry experts. REDD+ aims to reduce deforestation, forest degradation, and peatland destruction in tropical countries. Here, emissions from land use often exceed emissions from transportation and electricity generation. Under the program, industrialized nations would fund conservation projects and improved forest management. While REDD+ offers the potential to simultaneously reduce emissions, conserve biodiversity, maintain other ecosystem services, and help alleviate rural poverty, concerns over potential adverse impacts have plagued the program since its conception.
Paper commitments for the Indonesian industry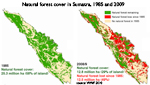 (12/13/2011) The Indonesian group Asia Pulp & Paper (APP) has been the target of many NGOs for years due to its alleged negative impacts on tropical forests. This culminated in a spectacular campaign launched by Greenpeace in 2011 based on Ken "dumping" Barbie. The rationale was that toy brand Mattel was accused of using APP paper products linked to the clear-cutting of natural forests in the Indonesian archipelago. APP organized a counter-attack in the media with the daily publication of advertisements promoting its sustainable development practices. Journalists from all over the world were also invited to attend guided tours of APP concessions to demonstrate their conservation efforts, and a number of articles were subsequently written.





NGOs call for arrest of Malaysian leader for corruption, money laundering

(12/12/2011) A coalition of Malaysian and international NGOs are calling for the arrest of Sarawak chief minister Abdul Taib Mahmud and 14 family members for alleged abused of power, corruption, and money laundering, reports the Bruno Manser Fund, a group that has signed the letter urging action.







Tool to track U.S. REDD+ finance released

(12/09/2011) A new online tool allows anyone to check U.S. government financial pledges made toward reducing emissions from deforestation and forest degradation (REDD+) programs in developing countries.





Agriculture group to spend 10 years on forest research

(12/07/2011) Recognizing the global importance of the world's vanishing forests, a 10-year-long research program will focus on the interconnection between agriculture and forests. Conducted by CGIAR, a global agriculture group concerned with sustainability, the research program will look at ways to decrease forest loss and degradation.







Jump-starting REDD finance: $3 billion Forest Finance Facility needed to halve deforestation within a decade

(12/06/2011) How to finance a means to reduce deforestation, which contributes emissions equivalent to the entire transport sector combined, has had some encouragement at the UN Climate meeting in Durban this week. An à la carte approach, where no source is ruled out, is emerging, leaving the door open to private sector finance for the first time. And with progress imminent in two other crucial areas of safeguards and reference levels, REDD+, a novel mechanism to halt deforestation, is once more likely to be the biggest winner.




Page 1 | Page 2 | Page 3 | Page 4 | Page 5 | Page 6 | Page 7 | Page 8 | Page 9 | Page 10 | Page 11 | Page 12 | Page 13 | Page 14 | Page 15 | Page 16 | Page 17 | Page 18 | Page 19 | Page 20 | Page 21 | Page 22 | Page 23