News articles on forestry

---
Mongabay.com news articles on forestry in blog format. Updated regularly.






Global deforestation slows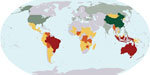 (03/25/2010) Global forest loss has diminished since the 1990s but still remains "alarmingly high", according to a preliminary version of a new assessment from the U.N. Food and Agriculture Organization (FAO). The report, Global Forest Resources Assessment 2010 (FRA 2010), shows that global forest loss slowed to around 13 million hectares per year during the 2000s, down from about 16 million hectares per year in the 1990s. It finds that net deforestation declined from about 8.3 million hectares per year in the 1990s to about 5.2 million hectares per year in the 2000s, a result of large-scale reforestation and afforestation projects, as well as natural forest recovery in some countries and slowing deforestation in the Amazon.
Madagascar bans rainforest timber exports following global outcry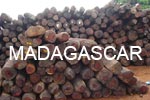 (03/25/2010) Under mounting pressure over illegal logging of its national parks, Madagascar's transitional government on Wednesday reinstated a ban on rosewood logging and exports. The decree (no. 2010-141), which prohibits all exports of rosewood and precious timber for two to five years, was announced during a council meeting held yesterday at Ambohitsorohitra Palace in Antananarivo, Madagascar's capital city.
Environmental groups call on Delmas to cancel shipment of illegally logged wood from Madagascar

(03/15/2010) Pressure is building on the French shipping company Delmas to cancel large shipments of rosewood, which was illegally logged in Madagascar during the nation's recent coup. Today two environmental groups, Global Witness and the Environmental Investigation Agency (EIA) called on Delmas to cancel the shipment, which is currently being loaded onto the Delmas operated ship named 'Kiara' in the Madagascar port of Vohemar.
Thousands of tons of illegal timber in Madagascar readied for export

(03/13/2010) As the President of France, Nicholas Sarkozy, argues in Paris that more funding is needed to stop deforestation and mitigate climate change, a shipment of illegal rosewood is being readied for export in Madagascar by a French company with the tacit approval of the French government.
REDD may not provide sufficient incentive to developers over palm oil
(02/22/2010) In less than a generation oil palm cultivation has emerged as a leading form of land use in tropical forests, especially in Southeast Asia. Rising global demand for edible oils, coupled with the crop's high yield, has turned palm oil into an economic juggernaut, generating us$ 10 billion in exports for Indonesia and Malaysia, which account for 85 percent of palm oil production, alone. Today more than 40 countries - led by China, India, and Europe - import crude palm oil.
Photos: highest diversity of cats in the world discovered in threatened forest of India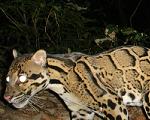 (02/18/2010) Using camera traps over a two year period wildlife biologist Kashmira Kakati has discovered seven species of wild cats living in the same forest: the Jeypore-Dehing lowland forests in the northeastern Indian state of Assam. Yet the cat-crazy ecosystem is currently threatened by deforestation, unsustainable extractive industries, including crude oil and coal, and big hydroelectric projects. Some of the cats are also imperiled by poachers. In light of this discovery, conservationists are calling on the Indian government to protect the vulnerable forest system.
Humans push half of the world's primates toward extinction, lemurs in particular trouble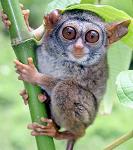 (02/18/2010) Of the known 634 primate species in the world 48 percent are currently threatened with extinction, making mankind's closes relatives one of the most endangered animal groups in the world. In order to bring awareness to the desperate state of primates, a new report by the International Union for the Conservation of Nature highlights twenty-five primates in the most need of rapid conservation action. Compiled by 85 experts the report, entitled Primates in Peril: The World's 25 Most Endangered Primates, 2008–2010, includes six primates from Africa, eleven from Asia, three from Central and South America, and five from the island of Madagascar.
Illegal logging rampant in Peru

(02/15/2010) A survey of 78 forestry concessions in Peru found that 46 (59 percent) were in breach of their concession contracts, reports the International Tropical Timber Organization (ITTO).
Decline in fog threatens California's iconic redwood ecosystems

(02/15/2010) A surprising new study finds that during the past century the frequency of fog along California's coast has declined by approximately three hours a day. Published in the Proceedings of the National Academy of Sciences the researchers are concerned that this decrease in fog threatens California's giant redwoods and the unique ecosystem they inhabit.
How to end Madagascar's logging crisis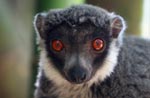 (02/10/2010) In the aftermath of a military coup last March, Madagascar's rainforests have been pillaged for precious hardwoods, including rosewood and ebonies. Tens of thousands of hectares have been affected, including some of the island's most biologically-diverse national parks: Marojejy, Masoala, and Makira. Illegal logging has also spurred the rise of a commercial bushmeat trade. Hunters are now slaughtering rare and gentle lemurs for restaurants.
Amazon rainforest will bear cost of biofuel policies in Brazil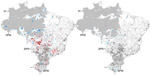 (02/08/2010) Business-as-usual agricultural expansion to meet biofuel production targets for 2020 will take a heavy toll on Brazil's Amazon rainforest in coming years, undermining the potential emissions savings of transitioning from fossil fuels to biofuels, warns a new paper published in the Proceedings of the National Academy of Sciences (PNAS). The research suggests that intensification of cattle ranching, combined with efforts to promote high-yielding oil crops like oil palm could lessen forecast greenhouse gas emissions from indirect land use in the region.
Asia's biggest logging company accused of bribery, violence in Papua New Guinea

(02/08/2010) A local organization in Papua New Guinea, known as Asples Madang, is fighting against one of the region's biggest industrial loggers, Rimbunan Hijau (RH) chaired by billionaire Tiong Hiew King. Aspeles Madang has accused Malaysian company, RH, of acquiring land illegally and of using brute force and bribery in its dealing with locals.
Commodity trade and urbanization, rather than rural poverty, drive deforestation
(02/07/2010) Deforestation is increasingly correlated to urban population growth and trade rather than rural poverty, suggesting that measures proposed to reduce deforestation will be ineffective if they fail to address demand for commodities produced on forest lands, argues a new paper published in Nature GeoScience.
Forest conservation in U.S. climate policy: an interview with Jeff Horowitz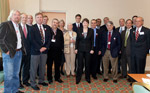 (02/05/2010) The Copenhagen Accord signed in December is widely seen as a disappointment. The Accord set no binding targets for greenhouse gas emissions targets and did not even commitment to a legally binding treaty in the future. Serious work is needed to bring the process back on track. But some progress was made. Countries agreed on international monitoring of emissions (a point of conflict between China and the United States) and funding (rich countries pledged $3 billion a year for the next three years and up to $100 billion a year by 2020) for mitigation and adaptation in developing countries. Furthermore, there were gains for the REDD mechanism, a U.N.-backed plan to compensate developing countries for reducing emissions from deforestation and degradation.
EU: rainforests can be converted to palm oil plantations for biofuel production
(02/04/2010) The European Union may be planning to classify oil palm plantations as forests, raising fears among environmental groups of expanded conversion of tropical rainforests for biofuel production, reports the EUobserver, which cites a leaked document from the European Commission. The draft document shows that policymakers are considering language that would specifically allow use of biofuels produced via conversion of rainforests to oil palm plantations.
Half of Indonesia's species remain unknown

(02/02/2010) Incorporating 17,000 tropical islands, Indonesia is one of the world's richest areas of biodiversity. However, according to the Jakarta Post, over half of this biodiversity remains unrecorded with only 20 of the more than 400 regencies in the country recording species.
UK to fund efforts to shift towards greener palm oil production

(01/31/2010) Britain will contribute £50m ($80m) towards efforts to reduce greenhouse gas emissions in Indonesia, including a project that aims to encourage palm oil producers to establish plantations on degraded lands instead of in place of rainforests and carbon-dense peatlands, reports BBC News.
Iceland leads world on environmental issues, but China, US, and Canada plummet

(01/27/2010) Evaluating 163 nations on their environmental performance, the Environmental Performance Index (EPI) has named Iceland the most environmental nation. Released every two years, the EPI also found that the world's two largest super-powers—China and the US—have both fallen behind on confronting environmental challenges.
Real-life Avatar: court blocks destruction of indigenous community in Borneo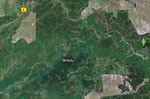 (01/27/2010) A court in the Malaysian state of Sarawak has issued an injunction to block the continued destruction of the Iban village of Sungai Sekabai, reports the Bruno Manser Fund (BMF), an indigenous rights groups. Last week Sarawak state police demolished 39 Iban homes in a dramatic escalation of land dispute between the community and a state-backed palm oil developer.
Failure of Copenhagen may spur dodgy REDD deals, says report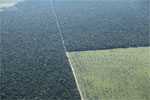 (01/26/2010) Lack of a clear framework and rules for a proposed climate change mitigation mechanism known as Reducing Emissions from Deforestation and Forest Degradation (REDD) could jeopardize its effectiveness and put forest-dependent communities at risk of exploitation, cautions a new report released by an environmental rights policy group. In "THE END OF THE HINTERLAND: Forests, Conflict and Climate Change", the Washington-based Rights and Resources Initiative (RRI) warns that without clear rules to address land tenure and forests rights issues, REDD could increase conflict by boosting the perceived value of forest land. Forest communities — which have much to gain under a well-designed and well-implemented mechanism — are particularly at risk.
Cheerios maker linked to rainforest destruction

(01/19/2010) An activist group linked General Mills to destruction of rainforests in Southeast Asia in dramatic fashion on Tuesday, when it unfurled a giant banner, reading "Warning: General Mills Destroys Rainforests", outside the company's Minneapolis headquarters building.
Indonesian government report recommends moratorium on peatlands conversion
(01/19/2010) A study issued by Indonesian government recommends a moratorium on peatlands conversion in order to meet its greenhouse gas emissions target pledged for 2020, reports the Jakarta Post. The report, commissioned by the National Development Planning Agency (Bappenas), says that conversion of peatlands accounts for 50 percent of Indonesia's greenhouse gas emissions but only one percent of GDP. A ban on conversion would therefore be a cost-effective way for the country to achieve its goal of reducing carbon emissions 26 percent from a projected baseline by 2020. But the recommendation is likely to face strong resistance from plantation developers eager to expand operations in peatland areas. Last year the Agricultural Ministry lifted a moratorium on the conversion of peatlands of less than 3 meters in depth for oil palm plantations. Environmentalists said the move would release billions of tons of carbon dioxide.
The Caribbean's wonderfully weird (and threatened) mammals, an interview with Jose Nunez-Mino

(01/18/2010) Not many people know the solenodon and the hutia, yet for the fortunate few that have encountered them, these strange little-studied mammals—just barely holding on in the Caribbean island of Hispaniola—deserve to be stars of the animal kingdom. "I could not quite believe it the first time I held a solenodon; I was in utter awe of this mesmerizing mammal. […] They have a long flexible snout which is all down to the fact that it is joined to the skull by a unique ball-and-socket joint. This makes it look as if the snout is almost independent to the rest of the animal. You can't help but feel fascinated by the snout and inevitably it does make you smile," Dr. Jose Nunez-Mino, the Project Manager for a new initiative to study and conserve the island's last mammals, told mongabay.com in an interview.
UK planning to reintroduce insects

(01/17/2010) When one thinks of reintroducing wildlife, one usually thinks of big charismatic mammals, such as wolves or beaver, or desperate birds like the Californian condor. But the Royal Society for the Protection of Birds in Scotland is going one step further to save its unique ecology with plans to reintroduce four species of dwindling insects.
Orangutans vs palm oil in Malaysia: setting the record straight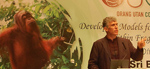 (01/16/2010) The Malaysian palm oil industry has been broadly accused of contributing to the dramatic decline in orangutan populations in Sabah, a state in northern Borneo, over the past 30 years. The industry has staunchly denied these charges and responded with marketing campaigns claiming the opposite: that oil palm plantations can support and nourish the great red apes. The issue came to a head last October at the Orangutan Colloquium held in Kota Kinabalu. There, confronted by orangutan biologists, the palm oil industry pledged to support restoring forest corridors along rivers in order to help facilitate movement of orangutans between remaining forest reserves across seas of oil palm plantations. Attending NGOs agreed that they would need to work with industry to find a balance that would allow the ongoing survival of orangutans in the wild. Nevertheless the conference was still marked by much of the same rhetoric that has characterized most of these meetings — chief palm oil industry officials again made dubious claims about the environmental stewardship of the industry. However this time there was at least acknowledgment that palm oil needs to play an active role in conservation.
Congo basin rainforest countries

(01/15/2010) Payments for ecosystem services may be a key component in maintaining Central Africa's rainforests as healthy and productive ecosystems, finds a comprehensive assessment of the region's forests.
Seeing the forest for the test-tube trees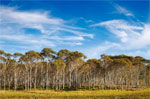 (01/15/2010) Paper manufacturers and environmentalists seem to be reliving Robert Frost's age-old dilemma caused by two roads diverging in the woods. Proponents of genetically engineered trees say the road they've chosen will lead to trees capable of weathering freezing temperatures and disease -- trees that can grow more efficiently on less land and possibly serve as a cheap source of biofuel. In addition, supporters say, genetic engineering holds the possibility of bringing some trees back from the brink of extinction. But critics in the environmental community say the path chosen by the paper industry won't save a single forest from the chainsaw. They fear that test-tube trees may become invasive, destroying the forests they're meant to protect.
REDD must address corruption to save rainforests in Indonesia, says report
(01/13/2010) The Indonesian government squandered billions of dollars in funds set aside for reforestation through corruption and mismanagement in the 1990s, raising important questions as the country prepares for the influx of money from a proposed climate change mitigation scheme known as REDD+ (reduced emissions from deforestation and degradation), warns a new report released Tuesday by the Center for International Forestry Research (CIFOR), a forest policy research group.
Shipment of questionable Madagascar rosewood canceled after international outcry

(12/28/2009) A planned shipment of rosewood that had been illegally logged from Madagascar'a rainforest parks has been canceled following international outcry, report sources in Madagascar. The shipment, which would have been transported by Delmas, a French shipping company, had been scheduled for December 21st or 22nd out of the port of Vohemar.
Rainforest conservation: a year in review
(12/27/2009) 2009 may prove to be an important turning point for tropical forests. Lead by Brazil, which had the lowest extent of deforestation since at least the 1980s, global forest loss likely declined to its lowest level in more than a decade. Critical to the fall in deforestation was the global financial crisis, which dried up credit for forest-destroying activities and contributed to a crash in commodity prices, an underlying driver of deforestation.
Major international banks, shipping companies, and consumers play key role in Madagascar's logging crisis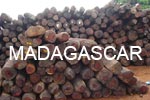 (12/16/2009) In the midst of cyclone season, a 'dead' period for tourism to Madagascar's east coast, Vohémar, a sleepy town dominated by the vanilla trade, is abuzz. Vanilla prices have scarcely been lower, but the hotels are full and the port is busy. "This afternoon, it was like a 4 wheel drive show in front of the Direction Regionale des Eaux & Forets," one source wrote in an email on November 29th: "Many new 4x4, latest model, new plane at the airport, Chinese everywhere."
Brazil grants deforestation amnesty for farmers and ranchers

(12/14/2009) A decree issued by President Luiz Inacio Lula da Silva suspends up to $5.7 billion in fines and gives ranchers and farmers in the Amazon two more years to come into compliance with environmental laws aimed to curtain deforestation, reports the Associated Press.
Developed countries plan to hide emissions from logging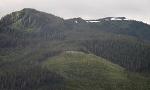 (12/09/2009) While developing countries in the tropics have received a lot of attention for their deforestation emissions (one thinks of Brazil, Indonesia, and Malaysia), emissions from logging—considered forest cover change—in wealthy northern countries has been largely overlooked by the media. It seems industrialized countries prefer it this way: a new study reveals just how these countries are planning to hide forestry-related emissions, allowing nations such as Canada, Russia, and the EU to contribute to climate change without penalty.





REDD+ could turn deforesters into forest protectors

(12/09/2009) Payments for conservation and sustainable management of forests could turn agents of forest destruction into forest protectors, according to a comprehensive analysis of national policy options to reduce deforestation released in Copenhagen by the Center for International Forestry Research (CIFOR).




Page 1 | Page 2 | Page 3 | Page 4 | Page 5 | Page 6 | Page 7 | Page 8 | Page 9 | Page 10 | Page 11 | Page 12 | Page 13 | Page 14 | Page 15 | Page 16 | Page 17 | Page 18 | Page 19 | Page 20 | Page 21 | Page 22