News articles on featured

---
Mongabay.com news articles on featured in blog format. Updated regularly.





An interview with primate researcher Dr. Karen Strier: America's largest monkey recovering after brush with extinction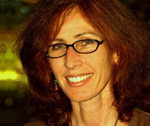 (01/10/2008) The Atlantic forest of Brazil boasts South America's largest primates, the Southern and Northern Muriqui. The muriqui are unique among all primates, because they are not territorial and do not display aggressive behvaior. The IUCN has classified the Southern Muriqui as endangered, while the Nothern Muriqui is critically endangered. Dr. Karen Strier has studied the Northern Muriqui in the field for twenty-five years. A professor of zoology and anthropology at the University of Madison Wisconsin, she is the author of Faces in the Forest: the Endangered Muriqui Monkeys of Brazil and a new textbook entitled Primate behvaioral Ecology.


Rainforest destruction increasingly driven by corporate interests, not poverty



(12/18/2007) Tropical deforestation is increasingly enterprise-driven rather than the result of subsistence agriculture, a trend that has critical implications for the future of the world's forests, says Dr. Thomas Rudel, a researcher from Rutgers University. As urbanization and government-sponsored development programs dwindle in the tropics, industrial logging and conversion for large-scale agriculture -- including oil palm plantations, soy farms, and cattle ranches -- are ever more important causes of forest destruction.


70% of rainforest island to be cleared for palm oil

(12/13/2007) Mongabay.com received information this week that the Malaysian company Vitroplant has been granted the permit it needs to begin developing 70% of Woodlark Island into palm oil plantations. In an e-mail received by one of the opposition leaders to Vitroplant, Dr. Simon Piyuwes said that "the government granted the permit to the oil palm company despite a widespread campaign and pressure from NGOs". In an earlier article Dr. Piyuwes stated that "we [the islanders] do not have money to fight the giant. We only hope for the support from the NGOs, and the mercy of the government to withdraw the project." It seems the government has refused Dr. Piyuwes what he hoped for.


U.S. corn subsidies drive Amazon destruction

(12/13/2007) U.S. corn subsidies for ethanol production are contributing to deforestation of the Amazon rainforest, reports a tropical forest scientist writing in this week's issue of the journal Science.


Rainforest destruction continues in tropical Asia

(12/09/2007) Tropical forests in Asia have been rapidly and extensively destroyed over the past generation, with significant implications for the region's biodiversity and global climate. A new study, published in the December volume of Current Science, finds that Asian forest loss has occurred mostly in poor, corrupt countries that have high population density and robust population growth rates.


Forest carbon may not fully offset fossil carbon, says expert

(12/03/2007) As policymakers meet in Bali, Indonesia to discuss various mechanisms for mitigating greenhouse emissions, a tropical ecologist from Sri Lanka warns that one ton of forest carbon is not equal to one ton of fossil carbon when it comes to using offsets to fight global warming. The implications: considerably larger forest areas (preferably old growth since it has higher carbon values than plantations) would need to be protected and reforested than are presently anticipated by most policymakers.


Could the carbon market save the Amazon rainforest?

(11/29/2007) The global carbon market could play a key role in saving the Amazon from the effects of climate change and economic development, which could otherwise trigger dramatic ecological changes, reports a new paper published in Science. The authors argue that a well-articulated plan, financed by carbon markets, could prevent the worst outcomes for the Amazon forest while generating economic benefits for the region's inhabitants.


Carbon credits for forest conservation concept faces challenges

(11/27/2007) While environmentalists, scientists, development exports, and policymakers across the political spectrum are ethusiastic about the idea of offsetting carbon emissions by preventing deforestation (a concept known as "avoided deforestation" or Reduced Emissions from Deforestation and Degradation (REDD)), the concept still faces many challenges, especially in implementation.


7-year old nature guide becomes Belize environmental hero as adult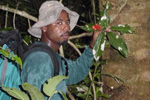 (11/16/2007) Each year hundreds of thousands of nature-oriented tourists visit Belize to see the Central American country's spectacular coral reefs, biodiverse rainforests, and ancient Mayan ruins. However few visitors realize that Belize's natural resources are at risk. Timber and oil extraction, agricultural encroachment, coastal development, pollution and unrestrained tourism are all increasing threats to Belizean ecosystems. Unless something is done to address these concerns, within a generation these pressures could present considerable problems for Belize. Dr. Colin Young, head of the environmental science program at Galen University in Belize, says that while he is greatly concerned about these issues, there is still time to ensure healthy forests and reefs in Belize.


Law enforcement key to saving Borneo's rainforests



(11/13/2007) In an interview with mongabay.com, Dr. Rhett Harrison, a Smithsonian Tropical Research Institute (STRI) associate researcher and Secretary for the Asia-Pacific Chapter of ATBC, says that law enforcement could be the key to safeguarding biodiversity contained in Borneo's lowland parks. Harrison says there may be opportunities for conservationists to work with oil palm to developers to ensure that existing forests are not converted for plantations and that palm oil can be produced in a sustainable manner. He also adds that carbon offsets may eventually offer a means to fund conservation and sustainable development efforts in areas that still have standing forest.


Subtle threats could ruin the Amazon rainforest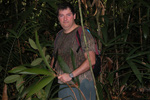 (11/07/2007) While the mention of Amazon destruction usually conjures up images of vast stretches of felled and burned rainforest trees, cattle ranches, and vast soybean farms, some of the biggest threats to the Amazon rainforest are barely perceptible from above. Selective logging -- which opens up the forest canopy and allows winds and sunlight to dry leaf litter on the forest floor -- and 6-inch high "surface" fires are turning parts of the Amazon into a tinderbox, putting the world's largest rainforest at risk of ever-more severe forest fires. At the same time, market-driven hunting is impoverishing some areas of seed dispersers and predators, making it more difficult for forests to recover. Climate change -- an its forecast impacts on the Amazon basin -- further looms large over the horizon.


Proposed gold mine proves controversial in French Guiana rainforest

(11/07/2007) Commercial gold mining threatens a key forest reserve and wetland in French Guiana say scientists who warn that exploitation could pollute rivers with toxic compounds, threaten wildlife, and put indigenous populations at risk.


Carbon-negative bioenergy to cut global warming could drive deforestation

(11/06/2007) A proposed mechanism for generating carbon-negative bioenergy -- an energy source that reduces atmospheric carbon dioxide levels -- could drive large-scale deforestation in the tropics and undermine efforts to conserve forests for carbon offsets says a biofuel expert.


Climbing Africa's second highest mountain

(11/05/2007) Mount Kenya, Africa's second highest mountain, is said to be one of the continent's most beautiful hikes. Located less than three hours' drive from Nairobi, Mount Kenya is accessible and makes for a great add-on for fit travelers looking to do more than the standard safari in Kenya.


Does palm oil alleviate rural poverty in Malaysia?



(10/23/2007) While it is often argued that the economic benefits of oil palm plantations outweigh the environmental costs of converting biodiverse ecosystems to monocultures, new analysis suggests that the role of plantations in reducing rural poverty may be overstated.


2007 Amazon fires among worst ever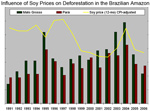 (10/22/2007) By some measures, forest fires in the Amazon are at near-record levels, according to analysis Brazilian satellite data by mongabay.com. A surge in soy and cattle prices may be contributing to an increase in deforestation since last year. Last year environmentalists and the Brazilian government heralded a sharp fall in deforestation rates, the third consecutive annual decline after a peak in 2004. Forest loss in the 2006-2007 season was the lowest since record-keeping began in the late in 1970s. While the government tried to claim credit for the drop, analysts at the time said that commodity prices were a more likely driver of slow down: both cattle and soy prices had declined significantly over the previous months.


Can remittances and globalization help the environment?

(09/05/2007) Globalization and other economic trends appear to be helping the degraded forests of El Salvador recover, reports new research that evaluated the impact of global trade, land policy changes, and remittances on forest cover. The study, by Susanna B. Hecht of University of California at Los Angeles and Sassan S. Saatchi of the California Institute of Technology, used socioeconomic data, land-use surveys, and satellite imagery to document significant increases in the area of El Salvador covered by both light woodlands and forest since peace accords were signed in the warn-torn country in 1992.


Investigation finds evidence of Borneo forest clearing for palm oil

(09/02/2007) An Associated Press investigation found evidence of workers opening up rainforest land for new oil palm plantations in the heart of Borneo.


Indonesia's peatlands may offer U.S. firms global warming offsets

(08/29/2007) The following is modified version of a letter I've used to pitch U.S. companies on the concept of carbon finance in Indonesia's peatlands. Discussions are slow and the critical December U.N. climate meeting is fast approaching, so I'm posting this as a tool to help you get American firms interested in avoided deforestation offsets. Please feel free to use, modify, and distribute this letter widely.


How private equity can profit from carbon offsets in Indonesia

(08/29/2007) The emerging carbon market for avoided deforestation presents unprecedented opportunities for private equity to make profitable investments that also help protect the environment. Indeed, for the first time, conservation may be associated with positive financial returns. Here's a brief look at how private equity and other investors can capitalize on this opportunity to earn attractive returns while fighting climate change, protecting ecosystem services, and safeguarding endangered species like orangutans.


European blood-sucker falls victim to global warming

(08/26/2007) Europe's only known land leech may be on the brink of extinction due to shifts in climate, report researchers writing in the journal Naturwissenschaften. The findings are significant because they suggest that "human-induced climate change without apparent habitat destruction can lead to the extinction of populations of cold-adapted species that have a low colonization ability," according to the authors.


Could peatlands conservation be more profitable than palm oil?

(08/22/2007) This past June, World Bank published a report warning that climate change presents serious risks to Indonesia, including the possibility of losing 2,000 islands as sea levels rise. While this scenario is dire, proposed mechanisms for addressing climate change, notably carbon credits through avoided deforestation, offer a unique opportunity for Indonesia to strengthen its economy while demonstrating worldwide innovative political and environmental leadership. In a July 29th editorial we argued that in some cases, preserving ecosystems for carbon credits could be more valuable than conversion for oil palm plantations, providing higher tax revenue for the Indonesian treasury while at the same time offering attractive economic returns for investors.


Biofuels driving destruction of Brazilian cerrado

(08/21/2007) The cerrado, wooded grassland in Brazil that once covered an area half the size of Europe, is fast being transformed into croplands to meet rising demand for soybeans, sugarcane, and cattle. The cerrado is now disappearing more than twice as the rate as the neighboring Amazon rainforest, according to a Brazilian expert on the savanna ecosystem.


Amazon deforestation in Brazil falls 29% for 2007

(08/13/2007) Deforestation in the Brazilian Amazon fell 29 percent for the 2006-2007 year, compared with the prior period. The loss of 3,863 square miles (10,010 square kilometers) of rainforest was the lowest since the Brazilian government started tracking deforestation on a yearly basis in 1988.


Climate change claims a snail

(08/12/2007) The Aldabra banded snail (Rachistia aldabrae), a rare and poorly known species found only on Aldabra atoll in the Indian Ocean, has apparently gone extinct due to declining rainfall in its niche habitat. While some may question lamenting the loss of a lowly algae-feeding gastropod on some unheard of chain of tropical islands, its unheralded passing is nevertheless important for the simple reason that Rachistia aldabrae may be a pioneer. As climate change increasingly brings local and regional shifts in precipitation and temperature, other species are expected to follow in its path.


Amazon deforestation rate falls to lowest on record

(08/10/2007) Deforestation rates in the Brazilian Amazon for the previous year were the lowest on record, according to preliminary figures released by INPE, Brazil's National Institute of Space Research.


Primatologist freed but questions remain for Brazil after "attack on science"

(08/08/2007) While primatologist Dr. Marc van Roosmalen has been freed from prison pending appeal, prominent scientists had stinging criticism for the Brazilian government over its increasingly "hostile" treatment of researchers. Before Roosmalen was released Tuesday, some scientists even threatened "civil disobedience," according to a report in the journal Nature.


Dr. Marc Van Roosmalen, discover of unknown monkey species, freed in Brazil

(08/08/2007) Dr. Marc van Roosmalen, a renowned primatologist who has discovered seven species of monkeys in the Amazon rainforest, has been freed in Brazil. Dr. van Roosmalen had been charged with illegally keeping wild animals and embezzlement and sentenced to nearly 16 years in prison in a case that was widely criticized by scientists.


Afghanistan's recovery effort drives poaching of rare wildlife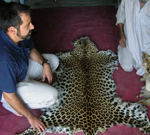 (08/07/2007) Few people associate Afghanistan with wildlife and it would come as a surprise to many that the war-torn, but fledging democracy is home to snow leopards, Persian leopards, five species of bush dog, Marco Polo Sheep, Asiatic Black Bear, Brown Bears, Striped Hyenas, and numerous bird of prey species. While much of this biodiversity has survived despite years of civil strife, Afghanistan's wildlife faces new pressures from the very people who are charged with rebuilding the country: contractors and the development community are driving the trade in rare and endangered wildlife. This development, coupled with lack of laws regulating resource management and growing instability, complicate efforts to protect the country's wildlife. Working to address these challenges is Dr. Alex Dehgan, Afghanistan Country Director for the Wildlife conservation Society (WCS). WCS is working to implement the Afghanistan Biodiversity conservation Program, a three-year project funded by the US Agency for International Development to promote wildlife and resource conservation in the country.


Scientists demand release of renowned monkey discoverer in Brazil

(08/06/2007) A prominent group of scientists have issued a petition to free world-renowned primatologist Marc van Roosmalen from Brazilian prison after he was charged with illegally keeping monkeys without a permit and other crimes. The scientists have called his imprisonment an "attack on the practice and profession of biological science in Brazil."


Is peat swamp worth more than palm oil plantations?

(07/16/2007) Could peat swamp be worth more intact for their carbon value than palm oil plantations for their oil? Quick analysis suggests yes, though binding limits on emissions will be needed to trigger the largest ever flow of money from the industrialized world to developing countries. At stake: the bulk of the world's biodiversity.


Ford Motor to introduce plug-in hybrids, but lags behind rivals

(07/10/2007) Monday Ford Motor Co. announced a partnership with utility Southern California Edison to test a fleet of plug-in hybrid (PHEV) vehicles in an effort to make the technology more accessible to consumers, reduce petroleum-related emissions and improve the cost-effectiveness of the nation's electricity grid.


McDonald's bolsters eco credentials with recycled biodiesel



(07/09/2007) McDonald's Corp. (Public, NYSE:MCD), the fast-food chain, has bolstered its 'green' credentials by announcing that its UK distribution fleet will be powered by biodiesel made of recycled cooking oil from its restaurants. While the move is expected to save only around 1,675 tons of carbon annually, environmentalists say it sets an important precedent for the parent company and the fast-food industry as a whole.


Poverty and corruption reduce effectiveness of rainforest parks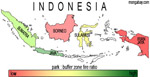 (07/09/2007) Poverty and corruption are linked to higher incidence of fire in tropical forest reserves, reports a new study published in the journal Ecological Applications. Poor, corrupt countries -- like Cambodia, Guatemala, Paraguay, and Sierra Leone -- have the least effective parks when measured in terms of the incidence of fire relative to surrounding "buffer" areas. The findings have significant implications for rainforest conservation efforts.


How to save the world's oceans from overfishing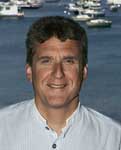 (07/08/2007) Global fishing stocks are in trouble. After expanding from 18 millions tons in 1950 to around 94 million tons in 2000, annual world fish catch has leveled off and may even be declining. Scientists estimate that the number of large predatory fish in the oceans has fallen by 90 percent since the 1950s, while about one-quarter of the world's fisheries are overexploited, depleted, or recovering from depletion. Despite these dire trends, the situation is changing. Today some of the world's largest environmental groups are focused on addressing the health of marine life and oceans, while sustainable fisheries management is at the top of the agenda for intergovenmental bodies. At the forefront of these efforts is Mike Sutton, director of the Monterey Bay Aquarium's conservation program: the Center for the Future of the Oceans. The aquarium, which has long been recognized as one of the world's most important marine research facilities, is pioneering new strategies for protecting the planet's oceans. Sutton says the approach has four parts: establishing new marine protected areas, pushing for ocean policy reform, promoting sustainable seafood, and protecting wildlife and marine ecosystems.


Inflatable concentrators may cut cost of solar below conventional power plants



(07/08/2007) Cool Earth Solar, a Livermore, California-based company developing an innovative way for capturing solar energy, has merged with Radiant Energy, a developer and owner of renewable and clean energy power plants including solar, geothermal, and hydroelectric. Rob Lamkin, CEO of Radiant Energy, says the merger will help ramp up the technology, which uses inflatable solar concentrators to minimize use of refined silicon, a costly ingredient in solar cells. Lamkin says the technology could dramatically reduce the cost solar energy, bringing it below the cost natural gas-fired power plants.


Mangroves more threatened than rainforests

(07/05/2007) Destruction of mangrove forests could leave the world deprived of their important ecological services by the end of a century, warns an international team of scientists writing in the July 6th issue of the journal Science.


760,000 Chinese a year die from pollution

(07/04/2007) 760,000 Chinese die prematurely each year from polluted air and water, according to estimates to be released by the World Bank.


450 years of Amazon research reviewed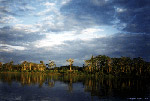 (07/02/2007) Research on the Peruvian Amazon is largely inaccessible to the people who could make most use of it, reports a comprehensive review of 2,202 texts published over the past 450 years on the Madre de Dios region of southwestern Peru. The study recommends the establishment of "a Web-based digital library for Neotropical nature" to make research more widely available.


Forest disturbance reduces biodiversity in the Amazon rainforest


(07/02/2007) Two new studies in the Amazon rainforest show that plantation forests and second-growth forests have lower species counts for butterflies, reptiles, and amphibians than adjacent primary forest areas. The research has important implications for conservation of tropical biodiversity in a world where old-growth forest is increasingly replaced by secondary forests, industrial plantations, and agricultural landscapes.


Rare and mysterious forests of Sulawesi 80% gone

(06/28/2007) Roughly 80 percent of Sulawesi's richest forests have been degraded and destroyed for agriculture, logging, and mining, reports a ground-breaking assessment of the Indonesian island's forests.


98% of orangutan habitat gone in next 15 years



(06/11/2007) Indonesia is losing more than 2.1 million hectares (5.2 million acres) of forest a year to illegal loggers, states a new report from the U.N. Environment Program (UNEP). The report, which estimates the value of illicit timbering at $4 billion annually, warns that 98 percent of Indonesia's lowland forests will be gone by 2022, putting species like the orangutan at risk of extinction in the wild. The report, Last stand of the Orang-utan: State of Emergency, was released Monday at the Convention on International Trade in Endangered Species meeting in The Hague.


World's largest movement has no leader but 100M employees

(06/11/2007) The world's largest movement has no name, no leader, and no ideology, but may directly involve more than 100 million people, said a green business pioneer.


Google helps protect Amazon rainforest

(06/10/2007) Google is working with a indigenous tribe deep in the Amazon rainforest to protect their lands from illegal encroachment, reports the San Francisco Chronicle. For the first time, Google has confirmed details of the project. Working in conjuction with the Amazon conservation Team, Google Earth's technology is being used to monitor illegal mining and logging that threaten the lands of the Surui tribe in Brazil. Google is working with satellite providers to significantly improve image resolution in some of the most remote parts of the Amazon basin.


Dorothy Stang fought for social equity in the Amazon

(06/07/2007) Murder is not a pleasant place to start an article. Destruction of enormous amounts of virgin forest also does not help improve ones feelings and thoughts. Leaving out millions of people and talking about only the rights of thousands is pretty discouraging if you wish to be transparent, progressive and see a future for a beautiful country with enormous potential.


Nobel prize winner debates future of nuclear power

(06/07/2007) Two renowned energy experts sparred in a debate over nuclear energy Wednesday afternoon at Stanford University. Amory Lovins, Chairman and Chief Scientist of the Rocky Mountain Institute, an energy think tank, argued that energy efficiency and alternative energy sources will send nuclear power the way of the dinosaurs in the near future. Dr. Burton Richter, winner of the 1976 Nobel Prize in physics, said that nuclear would play an important part of the future energy portfolio needed to cut carbon emissions to fight global warming.


Logging roads rapidly expanding in Congo rainforest

(06/07/2007) Logging roads are rapidly expanding in the Congo rainforest, report researchers who have constructed the first satellite-based maps of road construction in Central Africa. The authors say the work will help conservation agencies, governments, and scientists better understand how the expansion of logging is impacting the forest, its inhabitants, and global climate.


Can cattle ranchers and soy farmers save the Amazon?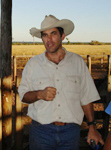 (06/06/2007) John Cain Carter, a Texas rancher who moved to the heart of the Amazon 11 years ago and founded what is perhaps the most innovative organization working in the Amazon, Alianca da Terra, believes the only way to save the Amazon is through the market. Carter says that by giving producers incentives to reduce their impact on the forest, the market can succeed where conservation efforts have failed. What is most remarkable about Alianca's system is that it has the potential to be applied to any commodity anywhere in the world. That means palm oil in Borneo could be certified just as easily as sugar cane in Brazil or sheep in New Zealand. By addressing the supply chain, tracing agricultural products back to the specific fields where they were produced, the system offers perhaps the best market-based solution to combating deforestation. Combining these approaches with large-scale land conservation and scientific research offers what may be the best hope for saving the Amazon.


Globalization could save the Amazon rainforest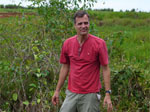 (06/03/2007) The Amazon basin is home to the world's largest rainforest, an ecosystem that supports perhaps 30 percent of the world's terrestrial species, stores vast amounts of carbon, and exerts considerable influence on global weather patterns and climate. Few would dispute that it is one of the planet's most important landscapes. Despite its scale, the Amazon is also one of the fastest changing ecosystems, largely as a result of human activities, including deforestation, forest fires, and, increasingly, climate change. Few people understand these impacts better than Dr. Daniel Nepstad, one of the world's foremost experts on the Amazon rainforest. Now head of the Woods Hole Research Center's Amazon program in Belem, Brazil, Nepstad has spent more than 23 years in the Amazon, studying subjects ranging from forest fires and forest management policy to sustainable development. Nepstad says the Amazon is presently at a point unlike any he's ever seen, one where there are unparalleled risks and opportunities. While he's hopeful about some of the trends, he knows the Amazon faces difficult and immediate challenges.


Plan to bring lions, elephants to U.S. excludes Africans


(05/22/2007) Writing in the June 2007 Scientific American one of the scientists who helped put forth a radical proposal to reintroduce historical megafauna -- including camels, cheetah, elephants, and lions -- revisits the scheme, reviewing its basic points and refuting some of the criticism the plan received from the general public and other conservation biologists.



Page 1 | Page 2 | Page 3 | Page 4 | Page 5 | Page 6 | Page 7 | Page 8 | Page 9 | Page 10 | Page 11 | Page 12