News articles on featured

---
Mongabay.com news articles on featured in blog format. Updated regularly.






Is Brazil's Sustainable Development Really Sustainable?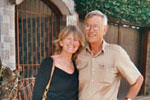 (09/26/2010) Sustainable development seems to have left the realms of institutional debate in Brazil and has emerged into a reality for businesses to remain competitive in their markets. It is also being used as a tool to stimulate the country's economic growth. A notable example of this is hydroelectricity, as the country has strived for many years to generate electricity in innovative ways, rather than relying on the use of fossil fuels. Companies are also voluntarily signing up and engaging in Brazil's GHG Protocol Program with a view to reduce carbon emissions and businesses large and small are leading on sustainable business practices. While Brazil has received a lot of respect for this forward thinking approach to sustainability, they have also been heavily criticized for hydro projects since the 1980s; in recent months the target has notably been the decision to move forward with the plan to build 3 dams on the Xingu River, which lies in the Amazon Basin.
Determining which birds cause airplanes to crash: an interview with a feather expert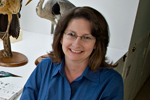 (09/19/2010) Marcy Heacker, a wildlife forensic scientist at the Smithsonian Institution's Feather Identification Lab in Washington, DC, spoke with Laurel Neme on her 'The WildLife' radio show and podcast about wildlife forensics, bird strikes and feather identification, and how her analyses help airports manage wildlife to enhance airline safety. She also discussed how she and other forensic scientists at this lab helped analyze the crash of U.S. Airways Flight 1549, otherwise known as the 'miracle on the Hudson.'
As a tiny island nation makes a big sacrifice, will the rest of the world follow suit?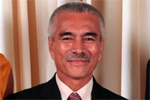 (09/15/2010) Kiribati, a small nation consisting of 33 Pacific island atolls, is forecast to be among the first countries swamped by rising sea levels. Nevertheless, the country recently made an astounding commitment: it closed over 150,000 square miles of its territory to fishing, an activity that accounts for nearly half the government's tax revenue. What moved the tiny country to take this monumental action? President Anote Tong, says Kiribati is sending a message to the world: 'We need to make sacrifices to provide a future for our children and grandchildren.'
Indigenous tribes, ranchers team to battle Amazon fires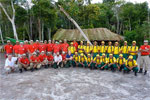 (09/14/2010) Facing the worst outbreak of forest fires in three years, cattle ranchers and indigenous tribesmen in the southern Amazon have teamed up to extinguish nearly two dozen blazes over the past three months, offering hope that new alliances between long-time adversaries could help keep deforestation rates in the Brazilian Amazon on a downward trajectory.
Frogs and friends at risk from booming global wildlife trade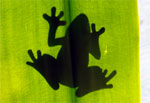 (09/08/2010) Alejandra Goyenechea, International Counsel at Defenders of Wildlife and Chair of the Species Survival Network's (SSN) Amphibian Working Group, spoke with Laurel Neme on her 'The WildLife' radio show and podcast about the global amphibian trade. In her interview, Alejandra Goyenechea discusses the benefits of frogs and the many threats – such as habitat loss, climate change, pollution, invasive species, disease, and overexploitation – to their survival. Did you know frogs indicate environmental quality, like canaries in a coal mine? Or that many have medicinal properties, like the phantasmal poison dart frog which produces a painkiller 200 times the potency of morphine?
Indonesian people-not international donors or orangutan conservationists-will determine the ultimate fate of Indonesia's forests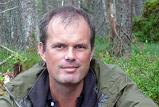 (07/29/2010) Many of the environmental issues facing Indonesia are embodied in the plight of the orangutan, the red ape that inhabits the islands of Borneo and Sumatra. Orangutan populations have plummeted over the past century, a result of hunting, habitat loss, the pet trade, and human-ape conflict. Accordingly, governments, charities, and concerned individuals have ploughed tens of millions of dollars into orangutan conservation, but have little to show in terms of slowing or reversing the decline. The same can be said about forest conservation in Indonesia: while massive amounts of money have been put toward protecting and sustainable using forests, the sum is dwarfed by the returns from converting forests into timber, rice, paper, and palm oil. So orangutans—and forests—continue to lose out to economic development, at least as conventionally pursued. Poor governance means that even when well-intentioned measures are in place, they are often undermined by corruption, apathy, or poorly-designed policies. So is there a future for Indonesia's red apes and their forest home? Erik Meijaard, an ecologist who has worked in Indonesia since 1993 and is considered a world authority on orangutan populations, is cautiously optimistic, although he sees no 'silver bullet' solutions.
How Greenpeace changes big business
(07/22/2010) Tropical deforestation claimed roughly 13 million hectares of forest per year during the first half of this decade, about the same rate of loss as the 1990s. But while the overall numbers have remained relatively constant, they mask a transition of great significance: a shift from poverty-driven to industry-driven deforestation and geographic consolidation of where deforestation occurs. These changes have important implications for efforts to protect the world's remaining tropical forests in that environmental groups now have identifiable targets that may be more responsive to pressure on environmental concerns than tens of millions of impoverished rural farmers. In other words, activists have more leverage than ever to impact corporate behavior as it relates to deforestation. A prime example of this power is evident in a string of successful Greenpeace campaigns, which have targeted some of the largest drivers of deforestation, including the palm oil industry in Indonesia and Malaysia and the soy and cattle industries in the Brazilian Amazon. The campaigns have shared a common approach: target large, conspicuous consumer-facing companies that sell in western markets.
Dangerous and exploitative: a look at pet wild cats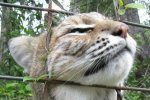 (07/13/2010) From bobcats, lynx, and pumas to the thousands of lions, tigers, leopards, cheetahs, and little wildcats living in captive environments, the WildCat Conservation Legal Aid Society is solely devoted to ending the commercial exploitation of all wildcats. Its primary objectives are to drastically reduce and subsequently eliminate the private ownership of wildcats as pets; wildcats held in roadside zoos and pseudo-sanctuaries; using wildcats for entertainment purposes; as well as hunting, trafficking, and trade of wildcats. Lisa Tekancic is an attorney in Washington, DC and founder and president of WildCat Conservation Legal Aid Society. Their mission is to protect and defend all native and non-native wildcats. Lisa is an active member of the DC Bar's Animal Law Committee and has organized and moderated two legal conferences: 'Trafficking, Trade, and Transport of Wildlife,' and 'Wildlife and the Law.' She presented a paper on the methodology of 'Animal Ethics Committee' for the International Conference on Environmental Enrichment, and for four years was volunteer staff at the National Zoological Park's, Cheetah Station.
Top officials busted in Amazon logging raids, but political patronage may set them free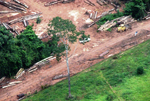 (07/08/2010) After two years of investigations, the Brazilian Federal Police arrested some of the most important politicians and authorities for illegal logging in the Amazon. Code-named Operation Jurupari, the Brazilian Federal Police uncovered a massive illegal logging scheme that resulted in the arrests of over 90 people and caused an estimated $500 million in damage to the Amazon rainforest. Over 496 square kilometers (192 square miles), an area the size of California or Spain, were affected and an estimated 1.5 million cubic meters (642 million board feet) of timber was illegally extracted. While the investigation focused on activities in the state of Mato Grosso, which is located in the southern Amazon and is one of the most deforested regions largely due to clearing land for expanding soya farms, it touched numerous others, including São Paulo, Paraná, Rio Grande do Sul, Espirito Santo, Minas Gerais and Distrito Federal.
The changing nature of illegal logging - and illegal logging investigations - in Brazil's Amazon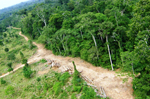 (07/08/2010) Operation Jurupari followed on several previous Brazilian Federal Police investigations into SEMA, including: Operation Curupira I (June 2005); Curupira II (August 2005); Mapinguari (2007), Arc of Fire (2008), Termes (April 2008); and Caipora (2008). It was led by Franco Perazzoni, Brazilian Federal Police "Delegado" (or chief), who, since 2006, has headed the environmental crimes unit in Mato Grosso and been responsible for about 300 investigations on environmental crimes, of which about 75% were on illegal deforestation in federal areas. The nature of the illegal deforestation has changed over the years.
Tiger farming and traditional Chinese medicine

(06/27/2010) The number of wild tigers has plummeted from 25,000-30,000 animals 50 years ago to around 3,200 today. A large part of the drop is from habitat loss and fragmentation. Tiger habitat has been reduced by 40 percent over the last decade, and tigers now occupy less than 7 percent of their historical range. Poaching has also contributed significantly to these dramatic population declines, particularly to supply parts for use in traditional medicine. In an interview with Laurel Neme, Grace Ge Gabriel, Asia Regional Director for the International Fund for Animal Welfare (IFAW), notes that, although the Chinese government has made significant efforts to reduce demand for tiger products by eliminating tiger bone from the official pharmacopeias, raising consumer awareness and identifying cheaper and more effective herbal alternatives to tiger bone for use in TCM, tiger farms threaten to reopen demand for tiger products by breeding tigers excessively, stockpiling tiger carcasses, and stoking demand by making and selling wine made from tiger bone.
Indonesia's plan to save its rainforests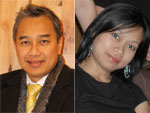 (06/14/2010) Late last year Indonesia made global headlines with a bold pledge to reduce deforestation, which claimed nearly 28 million hectares (108,000 square miles) of forest between 1990 and 2005 and is the source of about 80 percent of the country's greenhouse gas emissions. President Susilo Bambang Yudhoyono said Indonesia would voluntarily cut emissions 26 percent — and up to 41 percent with sufficient international support — from a projected baseline by 2020. Last month, Indonesia began to finally detail its plan, which includes a two-year moratorium on new forestry concession on rainforest lands and peat swamps and will be supported over the next five years by a one billion dollar contribution by Norway, under the Scandinavian nation's International Climate and Forests Initiative. In an interview with mongabay.com, Agus Purnomo and Yani Saloh of Indonesia's National Climate Change Council to the President discussed the new forest program and Norway's billion dollar commitment.
Plight of the Bengal: India awakens to the reality of its tigers—and their fate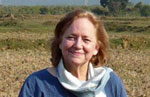 (06/06/2010) Over the past 100 years wild tiger numbers have declined 97% worldwide. In India, where there are 39 tiger reserves and 663 protected areas, there may be only 1,400 wild tigers left, according to a 2008 census, and possibly as few as 800, according to estimates by some experts. Illegal poaching remains the primary cause of the tiger's decline, driven by black market demand for tiger skins, bones and organs. One of India's leading conservationists, Belinda Wright has been on the forefront of the country's wildlife issues for over three decades. While her organization, the Wildlife Protection Society of India (WPSI), does not carry the global recognition of large international NGOs, her group's commitment to the preservation of tigers, their habitat, and the Indian people who live with these apex predators, is one reason tigers still exist.
Timber certification is not enough to save rainforests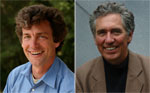 (06/02/2010) In the 1980s and 1990s pressure from activist groups led some of the world's largest forestry products companies and retailers to join forces with environmentalists to form the Forest Stewardship Council (FSC), a certification standard that aims to reduce the environmental impact of wood and paper production on natural forests. Despite initial skepticism on whether buyers would pay a premium for greener forest products, FSC quickly grew and by 2000 had become a standard in many markets, including Europe and the United States. Companies like Home Depot, Lowe's, and Ikea are today strong supporters of the FSC. But the FSC has not been without controversy. In recent years some activists have voiced concern about FSC standards as well as the credibility of auditors that certify timber operations. Among the initiative's supporters is the Rainforest Action Network (RAN), a group best known for its aggressive protest tactics. RAN says engagement with the FSC is better than the alternative: leaving the timber industry to devise its own sustainability standards.
Nestle caves to activist pressure on palm oil

(05/17/2010) After a two month campaign against Nestle for its use of palm oil linked to rainforest destruction spearheaded by Greenpeace, the food giant has given in to activists' demands. The Swiss-based company announced today in Malaysia that it will partner with the Forest Trust, an international non-profit organization, to rid its supply chain of any sources involved in the destruction of rainforests. "Nestle's actions will focus on the systematic identification and exclusion of companies owning or managing high risk plantations or farms linked to deforestation," a press release from the company reads, adding that "Nestle wants to ensure that its products have no deforestation footprint."
A nation of tragedies: the unseen elephant wars of Chad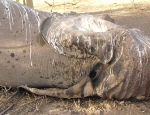 (05/12/2010) Stephanie Vergniault, head of SOS Elephants in Chad, says she has seen more beheaded corpses of elephants in her life than living animals. In the central African nation, against the backdrop of a vast human tragedy—poverty, hunger, violence, and hundreds of thousands of refugees—elephants are quietly vanishing at an astounding rate. One-by-one they fall to well-organized, well-funded, and heavily-armed poaching militias. Soon Stephanie Vergniault believes there may be no elephants left. A lawyer, screenwriter, and conservationist, Vergniault is a true Renaissance-woman. She first came to Chad to work with the government on electoral assistance, but in 2009 after seeing the dire situation of the nation's elephants she created SOS Elephants, an organization determined to save these animals from local extinction.
Taking back the rainforest: Indians in Colombia govern 100,000 square miles of territory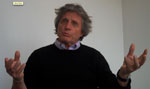 (05/10/2010) Indigenous groups in the Colombian Amazon have long suffered deprivations at the hands of outsiders. First came the diseases brought by the European Conquest, then came abuses under colonial rule. In modern times, some Amazonian communities were virtually enslaved by the debt-bondage system run by rubber traders: Indians could work their entire lives without ever escaping the cycle of debt. Later, periodic invasions by gold miners, oil companies, colonists, and illegal coca-growers took a heavy toll on remaining indigenous populations. Without title to their land, organization, or representation, indigenous Colombians in the Amazon seemed destined to be exploited and abused. But new hope would emerge in the 1980s, thanks partly to the efforts of Martin von Hildebrand, an ethnologist who would help indigenous Colombians eventually win control over 260,000 square kilometers (100,000 square miles) of Amazon rainforest—an area larger than the United Kingdom.
Why we are failing orangutans

(03/01/2010) It is no secret that orangutans are threatened with extinction because their rain forests are being destroyed at an alarming rate. Ten years ago, Shawn Thompson, a writer, former journalist and university professor, set out to chronicle the threat to orangutans in a book released in March 2010. The book is called The Intimate Ape: Orangutans and the Secret Life of a Vanishing Species. The book spends most of the time talking about the nature of orangutans and the relationships between orangutans and people. But the ultimate underlying message is there about the source of the peril to orangutans and the solution. Thompson says that the problem of saving orangutans has to do with communications and human nature.
The Critically Endangered South China Tiger Roars Again in 2010, the Chinese Year of the Tiger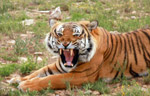 (02/14/2010) Today marks the Chinese New Year for 2010, and the start of the traditional Year of the Tiger. The people of China might be celebrating future Years of the Tigers without their native and critically endangered South China Tiger (Panthera tigris amoyensis) if not for the efforts of Save China's Tigers (SCT) a grassroots conservation effort headed by the charismatic Li Quan and her husband Stuart Bray. Both Ms Quan and Mr. Bray are former senior executives in international business circles. After leaving the corporate world, Ms Quan and Mr. Bray are now stepping up as champions for China's natural environment, much of which has been lost in the Chinese march towards "The Four Modernizations."
Coup leaders sell out Madagascar's forests, people
(01/27/2010) Madagascar is renowned for its biological richness. Located off the eastern coast of southern Africa and slightly larger than California, the island has an eclectic collection of plants and animals, more than 80 percent of which are found nowhere else in the world. But Madagascar's biological bounty has been under siege for nearly a year in the aftermath of a political crisis which saw its president chased into exile at gunpoint; a collapse in its civil service, including its park management system; and evaporation of donor funds which provide half the government's annual budget. In the absence of governance, organized gangs ransacked the island's biological treasures, including precious hardwoods and endangered lemurs from protected rainforests, and frightened away tourists, who provide a critical economic incentive for conservation. Now, as the coup leaders take an increasingly active role in the plunder as a means to finance an upcoming election they hope will legitimize their power grab, the question becomes whether Madagascar's once highly regarded conservation system can be restored and maintained.
Rainforest conservation: a year in review
(12/27/2009) 2009 may prove to be an important turning point for tropical forests. Lead by Brazil, which had the lowest extent of deforestation since at least the 1980s, global forest loss likely declined to its lowest level in more than a decade. Critical to the fall in deforestation was the global financial crisis, which dried up credit for forest-destroying activities and contributed to a crash in commodity prices, an underlying driver of deforestation.
Biggest private funder of Amazon conservation teams with Google and scientists to develop earth monitoring platform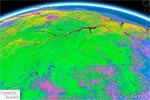 (12/18/2009) The Gordon and Betty Moore Foundation, the largest private funder of Amazon rainforest conservation, is playing an unheralded but integral role in the development of the Earth Engine platform, a system that combines the computing power of Google with advanced monitoring and analysis technologies developed by leading environmental scientists. The platform, which was officially unveiled at climate talks in in Copenhagen, promises to enable near real-time monitoring of the world's forests and carbon at high resolution at selected sites before COP-16 in Mexico.
Major international banks, shipping companies, and consumers play key role in Madagascar's logging crisis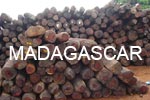 (12/16/2009) In the midst of cyclone season, a 'dead' period for tourism to Madagascar's east coast, Vohémar, a sleepy town dominated by the vanilla trade, is abuzz. Vanilla prices have scarcely been lower, but the hotels are full and the port is busy. "This afternoon, it was like a 4 wheel drive show in front of the Direction Regionale des Eaux & Forets," one source wrote in an email on November 29th: "Many new 4x4, latest model, new plane at the airport, Chinese everywhere."
Brazilian tribe owns carbon rights to Amazon rainforest land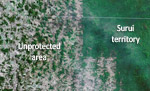 (12/09/2009) A rainforest tribe fighting to save their territory from loggers owns the carbon-trading rights to their land, according to a legal opinion released today by Baker & McKenzie, one of the world's largest law firms. The opinion, which was commissioned by Forest Trends, a Washington, D.C.-based forest conservation group, could boost the efforts of indigenous groups seeking compensation for preserving forest on their lands, effectively paving the way for large-scale indigenous-led conservation of the Amazon rainforest. Indigenous people control more than a quarter of the Brazilian Amazon.
Brazil could halt Amazon deforestation within a decade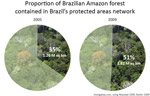 (12/03/2009) Funds generated under a U.S. cap-and-trade or a broader U.N.-supported scheme to reduce greenhouse gas emissions from deforestation and degradation ("REDD") could play a critical role in bringing deforestation in the Brazilian Amazon to a halt, reports a team writing in the journal Science. But the window of opportunity is short — Brazil has a two to three year window to take actions that would end Amazon deforestation within a decade.
Face-to-face with what may be the last of the world's smallest rhino, the Bornean rhinoceros

(12/01/2009) Nothing can really prepare a person for coming face-to-face with what may be the last of a species. I had known for a week that I would be fortunate enough to meet Tam. I'd heard stories of his gentle demeanor, discussed his current situation with experts, and read everything I could find about this surprising individual. But still, walking up to the pen where Tam stood contentedly pulling leaves from the hands of a local ranger, hearing him snort and whistle, watching as he rattled the bars with his blunted horn, I felt like I was walking into a place I wasn't meant to be. As though I was treading on his, Tam's space: entering into a cool deep forest where mud wallows and shadows still linger. This was Tam's world; or at least it should be.
Blogging wildlife rangers drive microconservation

(12/01/2009) Wildlife Direct, a group that promotes conservation through blogging by rangers and scientists, has won mongabay.com's "Innovation in Conservation Award" for 2009. The prize, which includes a cash donation and and prominent placement on the mongabay.com web site and newsletter for the month of December, is granted each year to an organization using an unconventional and highly effective approach to conserving forests and biodiversity.
Ethnographic maps built using cutting-edge technology may help Amazon tribes win forest carbon payments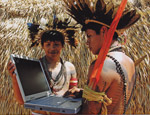 (11/29/2009) A new handbook lays out the methodology for cultural mapping, providing indigenous groups with a powerful tool for defending their land and culture, while enabling them to benefit from some 21st century advancements. Cultural mapping may also facilitate indigenous efforts to win recognition and compensation under a proposed scheme to mitigate climate change through forest conservation. The scheme—known as REDD for reducing emissions from deforestation and degradation—will be a central topic of discussion at next month's climate talks in Copenhagen, but concerns remain that it could fail to deliver benefits to forest dwellers.
How rainforest shamans treat disease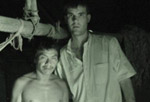 (11/10/2009) Ethnobotanists, people who study the relationship between plants and people, have long documented the extensive use of medicinal plants by indigenous shamans in places around the world, including the Amazon. But few have reported on the actual process by which traditional healers diagnose and treat disease. A new paper, published in the Journal of Ethnobiology and Ethnomedicine, moves beyond the cataloging of plant use to examine the diseases and conditions treated in two indigenous villages deep in the rainforests of Suriname. The research, which based on data on more than 20,000 patient visits to traditional clinics over a four-year period, finds that shamans in the Trio tribe have a complex understanding of disease concepts, one that is comparable to Western medical science. Trio medicine men recognize at least 75 distinct disease conditions—ranging from common ailments like fever [këike] to specific and rare medical conditions like Bell's palsy [ehpijanejan] and distinguish between old (endemic) and new (introduced since contact with the outside world) illnesses. In an interview with mongabay.com, Lead author Christopher Herndon, currently a reproductive medicine physician at the University of California, San Francisco, says the findings are a testament to the under-appreciated healing prowess of indigenous shaman.
Saving the world's rarest wolf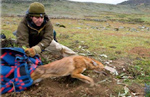 (11/09/2009) Living on the roof of Africa, the Ethiopian wolf is one of the world's rarest carnivores, if not the rarest! Trapped on a few mountain islands rising over 4,000 meters above sea level on either/both sides of the Great Rift Valley, this unique canid has so far survived millennia of human-animal interactions in one of Africa's most densely populated rural lands. But the threat of climate change and a shifting agriculture frontier may require new conservation measures, according to Argentine-born Claudio Sillero, the world's foremost expert on the Ethiopian wolf, who has spent two decades championing this rare species.
Conservation and Carbon in Borneo's Heart and Ours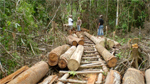 (11/04/2009) My friend Rezal Kusumaatmadja contacted me in July to ask if I could join him and some of his associates for a couple of days in the village Mendawai, located along the Katingan River in south central Kalimantan. The purpose of the gathering was to bring everyone in the group up to date on progress and challenges related to the Katingan Peat Conservation Project, as well as to give the group an opportunity to meet one another. The Katingan Project aims to create a forest-based carbon containment facility defined and guided by REDD (Reduced Emissions from Deforestation and forest Destruction in the developing world) principles and methodology. Currently, nearly 25% of human-generated greenhouse gas emissions are caused by felling, burning and converting the world's remaining primary forests. While areas surrounding the Katingan peat forest vividly express this statistic, Katingan is part of a growing strategy to reverse the trend. The Katingan project endeavors to transform conservation into a product that might offer strong competition against illegal logging and expansion of industrial agricultural plantations - whose practices cause enormous emissions of greenhouse gasses, as well as destroying biodiversity, depleting and polluting watersheds and corroding native cultures.
REDD in Colombia: using forests to finance conservation and communities in Colombia's Choco, a former war zone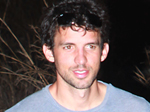 (11/03/2009) Reducing Emissions from Deforestation and Degradation (REDD), a climate change mechanism proposed by the U.N., has been widely lauded for its potential to simultaneously deliver a variety of benefits at multiple scales. But serious questions remain, especially in regard to local communities. Will they benefit from REDD? While much lip-service is paid to community involvement in REDD projects, many developers approach local communities as an afterthought. Priorities lie in measuring the carbon sequestered in a forest area, lining up financing, and making marketing arrangements, rather than working out what local people — the ones who are often cutting down trees — actually need in order to keep forests standing. This sets the stage for conflict, which reduces the likelihood that a project will successfully reduce deforestation for the 15-30 year life of a forest carbon project. Brodie Ferguson, a Stanford University-trained anthropologist whose work has focused on forced displacement of rural communities in conflict regions in Colombia, understands this well. Ferguson is working to establish a REDD project in an unlikely place: Colombia's Chocó, a region of diverse coastal ecosystems with some of the highest levels of endemism in the world that until just a few years ago was the domain of anti-government guerrillas and right-wing death squads.
Forests versus oil palm plantations in Sumatra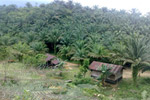 (10/14/2009) A chainsaw chugs into life and tears into the trunk of a tree as tall as a two-story house. Petrol and man work together as the chain sets its teeth into the wood and edges its way through. The tree creaks, leans, and falls with a great crash to a backdrop of whoops and cheers. The sight and sound of tree felling is common in Indonesia, the country with the highest rate of deforestation in the world. The destruction of forests in this archipelago, draped like an emerald necklace across the equator, can be measured in hectares per minute. Today, though, is a good day for the conservationists.
Palm oil both a leading threat to orangutans and a key source of jobs in Sumatra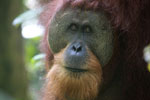 (09/24/2009) Of the world's two species of orangutan, a great ape that shares 96 percent of man's genetic makeup, the Sumatran orangutan is considerably more endangered than its cousin in Borneo. Today there are believed to be fewer than 7,000 Sumatran orangutans in the wild, a consequence of the wildlife trade, hunting, and accelerating destruction of their native forest habitat by loggers, small-scale farmers, and agribusiness. Gunung Leuser National Park in North Sumatra is one of the last strongholds for the species, serving as a refuge among paper pulp concessions and rubber and oil palm plantations. While orangutans are relatively well protected in areas around tourist centers, they are affected by poorly regulated interactions with tourists, which have increased the risk of disease and resulted in high mortality rates among infants near tourist centers like Bukit Lawang. Further, orangutans that range outside the park or live in remote areas or on its margins face conflicts with developers, including loggers, who may or may not know about the existence of the park, and plantation workers, who may kill any orangutans they encounter in the fields. Working to improve the fate of orangutans that find their way into plantations and unprotected community areas is the Orangutan Information Center (OIC), a local NGO that collaborates with the Sumatran Orangutan Society (SOS).
Prince Charles making progress in effort to save rainforests, says leading British environmentalist

(09/22/2009) Prince Charles of Great Britain has emerged as one of the world's highest-profile promoters of a scheme that could finally put an end to destruction of tropical rainforests. The Prince's Rainforest Project, launched in 2007, is promoting awareness of the role deforestation plays in climate change—it accounts for nearly a fifth of greenhouse gas emissions. The project also publicizes the multitude of benefits tropical forests provide, including maintenance of rainfall, biodiversity, and sustainable livelihoods for millions of people. But the initiative goes beyond merely raising awareness. Prince Charles is using his considerable influence to bring political and business leaders together to devise and support a plan to provide emergency funding to save rainforests. Tony Juniper, one of Britain's best-known environmentalists and Special Adviser to the project, spoke about Prince Charles' efforts in an interview with mongabay.com.
Community engagement is key to saving the rarest zebra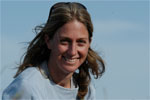 (09/14/2009) Efforts to protect the world's largest and rarest species of zebra — Grévy's Zebra (Equus grevyi) — hinge on engaging communities to lead conservation in their region, says a Kenyan conservationist. Belinda Low, Executive Director of the Nairobi-based Grevy's Zebra Trust, says her group's programs, which employ members of local communities as scouts and conservation workers, are helping maintain dialog between communities while providing new opportunities for education and employment. Grevy's Zebra Trust is working with communities to plan livestock grazing so that it can be used as a tool to replenish the land, rather than degrade it
Sheikh goes from collector to conservationist in effort to save the world's rarest parrot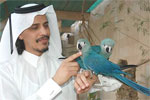 (09/10/2009) Al Wabra Wildlife Preservation (AWWP) is a private conservation and endangered species breeding-center located in the Arabian gulf State of Qatar. Founded by Sheikh Saoud Bin Mohammed Bin Ali Al-Thani, the facility focuses on work with threatened antelope and bird species. Although AWWP has had great success with numerous endangered animals, the Preserve is most noted for developing a captive breeding program for the Spix's Macaw, a species of parrot now extinct in the wild and once considered "the world's most endangered bird species." wzthpdc5kq
Concerns over deforestation may drive new approach to cattle ranching in the Amazon
(09/08/2009) While you're browsing the mall for running shoes, the Amazon rainforest is probably the farthest thing from your mind. Perhaps it shouldn't be. The globalization of commodity supply chains has created links between consumer products and distant ecosystems like the Amazon. Shoes sold in downtown Manhattan may have been assembled in Vietnam using leather supplied from a Brazilian processor that subcontracted to a rancher in the Amazon. But while demand for these products is currently driving environmental degradation, this connection may also hold the key to slowing the destruction of Earth's largest rainforest.
Activists target Brazil's largest driver of deforestation: cattle ranching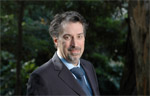 (09/08/2009) Perhaps unexpectedly for a group with roots in confrontational activism, Amigos da Terra - Amazônia Brasileira is calling for a rather pragmatic approach to address to cattle ranching, the largest driver of deforestation in the Brazilian Amazon. The solution, says Roberto Smeraldi, founder and director of Amigos da Terra, involves improving the productivity of cattle ranching, thereby allowing forest to recover without sacrificing jobs or income; establishing a moratorium on new clearing; and recognizing the economic values of maintaining the ecological functions of Earth's largest rainforest.
Power, profit, and pollution: dams and the uncertain future of Sarawak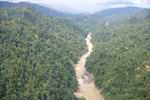 (09/03/2009) Sarawak, land of mystery, legend, and remote upriver tribes. Paradise of lush rainforest and colossal bat-filled caves. Home to unique and bizarre wildlife including flying lemurs, bearcats, orang-utans and rat-eating plants. Center of heavy industry and powerhouse of Southeast Asia. Come again? This jarring image could be the future of Sarawak, a Malaysian state on the island of Borneo, should government plans for a complex of massive hydroelectric dams comes to fruition. The plan, which calls for a network of 12 hydroelectric dams to be built across Sarawak's rainforests by 2020, is proceeding despite strong opposition from Sarawak's citizens, environmental groups, and indigenous human rights organizations. By 2037, as many as 51 dams could be constructed.
Saving Africa's 'unicorn', the okapi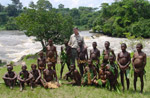 (09/02/2009) The giraffe is one of Africa's most recognizable animals, but its shy and elusive forest cousin, the okapi, was so little known that until just over a century ago the western world believed it was a mythical beast, an African unicorn. Today, a shroud of mystery still envelops the okapi, an animal that looks like a cross between a zebra, a donkey, and a giraffe. But what is known is cause for concern. Its habitat, long protected by its remoteness, was the site of horrific civil strife, with disease, famine, and conflict claiming untold numbers of Congolese over the past decade. Now, as a semblance of peace has settled over Democratic Republic of Congo (DRC), the okapi's prospects have further dimmed, for its home is increasingly seen as a rich source of timber, minerals, and meat to help the war-torn country rebuild. In an effort to ensure that the okapi does not become a victim of economic recovery, the Okapi Conservation Project (OCP) is working to protect the okapi and its habitat. Founded by John Lukas in 1987, well before the conflict, OCP today manages the Okapi Wildlife Reserve, a 13,700-square-kilometer tract of wilderness in the Ituri Forest of northeastern DRC.
Mining and biodiversity offsets in Madagascar: Conservation or 'Conservation Opportunities?'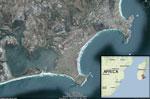 (08/30/2009) Rio Tinto's ilmenite mine in southeastern Madagascar is among the largest on the planet. At peak capacity, its owners say, it could produce as much as 2 million tons of the stuff—worth roughly $100 a ton—each year, to be shipped off and smelted abroad. What's left of it after refining—some 60 percent of the ore that arrives from Madagascar—will be sold for $2000 a ton as titanium dioxide, a pigment used in everything from white paint and tennis court lines to sunscreen and toothpaste. At current levels of demand, the Fort Dauphin mine will provide 9 percent of the world supply over the next 40 years, amounting to more than $60 billion of titanium dioxide. Even that is a conservative estimate: demand for ilmenite has been growing at 3-5 percent annually, with major mines slated to close in coming years and few untapped sources known worldwide.
Solar powered conservation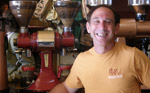 (08/25/2009) Electricity can be a difficult commodity to procure in the remote areas where conservationists often work. Typically field researchers and wildlife rangers rely on gas-powered generators, which require imported fuel, often produce noxious fumes and disruptive noise, and can be costly to maintain. A better option, especially in sun-drenched parts of the world, is solar. Clean and silent, with no need for supplemental fuel, solar seems like an ideal fit for conservation work except for one major drawback: cost. But Stephen Gold – Solar and Technology Manager for Wildlife Conservation Network has been working to overcome that obstacle.
World's rarest camel survived nuclear tests but today threatened by hunger for its meat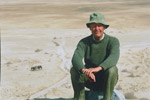 (08/24/2009) Camels are among the most recognizable animals on the planet, yet few realize that wild populations are at a high risk of extinction. Of the world's two camel species, the Dromedary camel, characterized by a single hump, has already gone extinct in the wild. The second species, the two-humped Bactrian camel, was on a similar trajectory until very recently, but still less than 1,000 of the world's 1.4 million Bactrians are wild. The abundance of domesticated Bactrian camels relative to wild camels doesn't address the question of whether it matters if another species of camels goes extinct. John Hare, founder and director of the Wild Camel Protection Foundation, argues that it does. Hare says the world will be a poorer place if wild Bactrian camels are allowed to follow their cousins into the sunset.
Rehabilitation not enough to solve orangutan crisis in Indonesia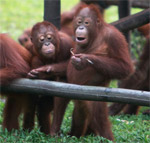 (08/20/2009) A baby orangutan ambles across the grass at the Borneo Orangutan Survival Foundation's Nyaru Menteng rehabilitation center in Central Kalimantan, in the heart of Indonesian Borneo. The ape pauses, picks up a stick and makes his way over to a plastic log, lined with small holes. Breaking the stick in two, he pokes one end into a hole in an effort to extract honey that has been deposited by a conservation worker. His expression shows the tool's use has been fruitful. But he is not alone. To his right another orangutan has turned half a coconut shell into a helmet, two others wrestle on the lawn, and another youngster scales a papaya tree. There are dozens of orangutans, all of which are about the same age. Just outside the compound, dozens of younger orangutans are getting climbing lessons from the Borneo Orangutan Survival Foundation (BOS) staff, while still younger orangutans are being fed milk from bottles in a nearby nursery. Still more orangutans—teenagers and adults—can be found on "Orangutan Island" beyond the center's main grounds. Meanwhile several recently wild orangutans sit in cages. This is a waiting game. BOS hopes to eventually release all of these orangutans back into their natural habitat—the majestic rainforests and swampy peatlands of Central Kalimantan, on the island of Borneo. But for many, this is a fate that may never be realized.
World's rarest tree kangaroo gets help from those who once hunted it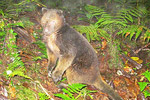 (08/17/2009) The world's rarest tree kangaroo is in the midst of a comeback in a remote part of Papua New Guinea. On the brink of extinction in 2001 with a population estimated at fewer than 100 individuals, Scott's Tree Kangaroo (Dendrolagus scottae), or the tenkile, is recovering, thanks to the efforts of the Tenkile Conservation Alliance to motivate local communities to reduce hunting and respect critical forest habitat. The tenkile Conservation Alliance, led by Australians Jim and Jean Thomas, works to provide alternative sources of protein and raise environmental awareness among local communities.
Economic crisis threatens conservation programs and endangered species, an interview with Paula Kahumbu of WildlifeDirect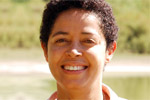 (08/17/2009) Founded in 2004 by legendary conservationist Richard Leakey, WildlifeDirect is an innovative member of the conservation community. WildlifeDirect is really a meta-organization: it gathers together hundreds of conservation initiatives who blog regularly about the trials and joys of practicing on-the-ground conservation. From stories of gorillas reintroduced in the wild to tracking elephants in the Okavango Delta to saving sea turtles in Sumatra, WildlifeDirect provides the unique experience of actually hearing directly from scientists and conservationists worldwide.
Are we on the brink of saving rainforests?
(07/22/2009) Until now saving rainforests seemed like an impossible mission. But the world is now warming to the idea that a proposed solution to help address climate change could offer a new way to unlock the value of forest without cutting it down.Deep in the Brazilian Amazon, members of the Surui tribe are developing a scheme that will reward them for protecting their rainforest home from encroachment by ranchers and illegal loggers. The project, initiated by the Surui themselves, will bring jobs as park guards and deliver health clinics, computers, and schools that will help youths retain traditional knowledge and cultural ties to the forest. Surprisingly, the states of California, Wisconsin and Illinois may finance the endeavor as part of their climate change mitigation programs.




Page 1 | Page 2 | Page 3 | Page 4 | Page 5 | Page 6 | Page 7 | Page 8 | Page 9 | Page 10 | Page 11 | Page 12 | Page 13 | Page 14 | Page 15 | Page 16