News articles on featured

---
Mongabay.com news articles on featured in blog format. Updated regularly.





How to save the Amazon rainforest


(01/04/2009) Environmentalists have long voiced concern over the vanishing Amazon rainforest, but they haven't been particularly effective at slowing forest loss. In fact, despite the hundreds of millions of dollars in donor funds that have flowed into the region since 2000 and the establishment of more than 100 million hectares of protected areas since 2002, average annual deforestation rates have increased since the 1990s, peaking at 73,785 square kilometers (28,488 square miles) of forest loss between 2002 and 2004. With land prices fast appreciating, cattle ranching and industrial soy farms expanding, and billions of dollars' worth of new infrastructure projects in the works, development pressure on the Amazon is expected to accelerate. Given these trends, it is apparent that conservation efforts alone will not determine the fate of the Amazon or other rainforests. Some argue that market measures, which value forests for the ecosystem services they provide as well as reward developers for environmental performance, will be the key to saving the Amazon from large-scale destruction. In the end it may be the very markets currently driving deforestation that save forests.


Amazon rainforest damage surges 67% in 2008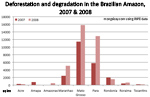 (12/20/2008) The area of rainforest in the process of being deforested — razed but not yet cleared — surged in the Brazilian Amazon during 2008, according to new figures released by Brazil's National Institute for Space Research (INPE). The announcement comes shortly after the Brazilian government reported a 4 percent increase in forest clearing for the year. Using an advanced satellite system that tracks changes in vegetation cover INPE found that 24,932 square kilometers of Amazon forest was damaged between August 2007 and July 2008, an increase of 10,017 square kilometers -- 67 percent -- over the prior year. The figure is in addition to the 11,968 square kilometers of forest that were completely cleared, indicating that at least 36,900 square kilometers of forest were damaged or destroyed during the year. The sum does not include areas that may have been selectively logged for commercial timber.


How youth in Kenya's largest slum created an organic farm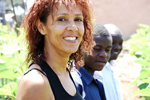 (12/09/2008) Kibera is one of the world's largest slums, containing over a million people and 60 percent of Nairobi's population. With extremely crowded conditions, little sanitation, and an unemployment rate at 50 percent, residents of Kibera face not only abject poverty but also a large number of social ills, including drugs, alcoholism, rape, AIDS, water-borne diseases, and tensions between various Kenyan tribes.


Drought and deforestation in southeast Asia linked to climate change

(12/09/2008) Researchers have linked drought and deforestation in southeast Asia to climate change. Analyzing six years of climate and fire data from satellites, Guido van der Werf and colleagues report that burning of rainforests and peatlands in Indonesia, Malaysia, and Papua New Guinea released an average of 128 million tons of carbon (470 million tons of carbon dioxide - CO2) per year between 2000 and 2006. Fire emissions showed highly variability during the period, but were greatest in dry years, such as those that occur during El Niño events. Borneo was the largest source of fire emissions during the period, averaging 74 million tons per year, followed by Sumatra, which showed a doubling in emissions between 2000 and 2006.


Linking rural health care to forest conservation proving a success in Borneo

(12/08/2008) Health in Harmony was today awarded mongabay.com's annual "Innovation in Conservation" award for its unique approach to conservation which combats illegal logging by providing healthcare and sustainable livelihoods to communities living around Gunung Palung National Park in Kalimantan, on the island of Borneo. The award includes a cash grant and prominent placement on the mongabay.com web site and newsletter for the month of December. Health in Harmony is working to break an impoverishing cycle of illegal logging and deforestation by offering healthcare rewards to encourage the villagers to protect the national park, rather than log it. The effort seems to be paying off: since launching a 'forests-for-healthcare' incentive program in September, 18 of 21 communities have signed a moratorium of understanding agreeing to participate.


California joins effort to fight global warming by saving rainforests

(11/19/2008) California has joined the battle to fight global warming through rainforest conservation. In an agreement signed yesterday at a climate change conference in Beverly Hills, California, Governor Arnold Schwarzenegger pledged financial assistance and technical support to help reduce deforestation in Brazil and Indonesia. The Memorandum of Understanding commits the California, Illinois and Wisconsin to work with the governors of six states and provinces within Indonesia and Brazil to help slow and stop tropical deforestation, a source of roughly 20 percent of global greenhouse gas emissions.


New rules establish market for saving rainforests through carbon trading

(11/18/2008) A new carbon accounting standard will bolster efforts to reduce greenhouse gas emissions resulting from deforestation, thereby creating a financial incentive for saving rainforests, say backers of the initiative, known as the Voluntary Carbon Standard (VCS).


Coordinated effort needed to cut deforestation via carbon markets

(11/18/2008) The Coalition for Rainforest Nations — a group of 40 tropical countries seeking compensation in the form of carbon credits for protecting their forest cover — will ask the United Nations at next month's climate conference in Poland to establish a single body to coordinate forest carbon trading, reports Reuters from a workshop on Reducing Emissions from Deforestation and Forest Degradation (REDD) meeting in Milan, Italy.


How to Save Snow Leopards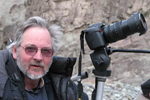 (10/28/2008) The snow leopard (Panthera uncia) is one of the rarest and most elusive big cat species with a population of 4,500 to 7,500 spread across a range of 1.2 to 1.6 million kilometers in some of the world's harshest and most desolate landscapes. Found in arid environments and at elevations sometimes reaching 18,000 feet (5,500 meters), the species faces great threats despite its extreme habitat. These threats vary across its range, but in all countries where it is found — Afghanistan, Bhutan, China, India, Kyrgyzstan, Kazakhstan, Nepal, Mongolia, Pakistan, Russia, Tajikistan, Uzbekistan and possibly Myanmar — the species is at risk. In some countries snow leopard are directly hunted for their pelt, in others they are imperiled by depletion of prey, loss of habitat, and killing as a predator of livestock. These threats, combined with the cat's large habitat requirements, means conservation through the establishment of protected areas alone may not be enough save it from extinction in the wild in many of the countries in which it lives. Working to stave off this fate in half a dozen of its range countries is the Snow Leopard Conservancy. Founded by Dr. Rodney Jackson, a biologist who has been studying snow leopard in the wild for 30 years, the Conservancy seeks to conserve the species by "promoting innovative grassroots measures that lead local people to become better stewards of endangered snow leopards, their prey, and habitat."


Forest elephants learn to avoid roads, behavior may lead to population decline

(10/27/2008) Forest elephants in the Congo Basin have developed a new behavior: they are avoiding roads at all costs. A study published in PLoS One concludes that the behavior, which includes an unwillingness to cross roads, is further endangering the rare animals which are already threatened by poaching, development, and habitat loss. By avoiding roads, the elephants are increasingly confining themselves to smaller areas lacking enough habitat and resources.


Cellulosic biofuels endanger old-growth forests in the southern U.S.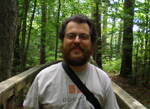 (10/16/2008) Cellulosic biofuel is on its way. This second generation biofuel — so-called because it does not involve food crops — has excited many researchers and policymakers who hope for a sustainable energy source that lowers carbon emissions. However, some believe that cellulosic biofuel may prove less-than-perfect. Just as agricultural biofuels have gone from being considered 'green' to an environmental disaster, some think the new rush to cellulosic biofuel will follow the same course. Scot Quaranda is one of those concerned about cellulosic biofuel's impact on the environment. Campaign director at Dogwood Alliance, which he describes as "the only organization in the Southern US holding corporations accountable for the impact of their industrial forestry practices on our forests and our communities", Quaranda condemns cellulosic biofuels as dangerous to forests "by its very definition".


Illegal wildlife trade devastating Asia's pangolins

(10/15/2008) Last week the IUCN changed the status of the Malayan and the Chinese pangolins from near-threatened to endangered. These notoriously shy and scaly mammals, resembling anteaters with armored plates, have become the victim of a booming illegal wildlife trade in Southeast Asia.


Indigenous people demand greater say in using forests to fight global warming

(10/08/2008) Indigenous leaders renewed their call for greater say in how tropical forests are managed to reduce greenhouse gas emissions, according to AFP.


Forest corridors key to maintaining biodiversity in fragmented landscape



(10/07/2008) Alta Floresta, a region in the Brazilian Amazon state of Mato Grosso, has experienced one of the highest deforestation rates on the planet since the mid-1980s due to the influx of colonists and ranchers who converted nearly half the region's forest land to pasture and agricultural plots. The change has had significant ecological impacts, including reducing the availability of water, increasing the incidence of forest fires, fragmenting remaining forest cover, and diminishing the quality of habitat for wildlife.


An interview with ringtailed lemur expert Alison Jolly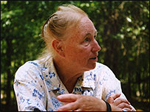 (10/06/2008) Madagascar has more than 100 types of lemurs, but the most famous species is the ringtailed lemur, a primate found widely in the southern part of the Indian Ocean island. The world's leading expert on ringtailed lemurs is Alison Jolly, presently a Visiting Scientist at the University of Sussex in the UK. Since arriving on the Indian Ocean island in 1963, Jolly has documented the behavior and population dynamics of ringtailed lemurs in Berenty, a small private reserve of gallery forest amid a sea of desert-like spiny forest in southern Madagascar.


Zoos: Why a Revolution is Necessary to Justify Them

(10/05/2008) Watching a Siberian tiger kill a grey squirrel for a half-hour proved to be one of my most enlightening experiences at a zoo. It was a weekday; I was alone, not even an employee passed by. The tiger pounced on the squirrel, flipped it into the air like a juggler's ball, pinned it and rolled it. A short reprieve from this unlikely encounter and the bloodied, half-crushed squirrel attempted an escape, dragging itself across the grass; the tiger watched curiously, let it go a few feet then pounced again. My whole self suffered over the squirrel's pain and torture while marveling in the same instance at the tiger's power, the ease with which it knocked the rodent along the ground. Here in an institution where nature is faked was a relatively truthful half-hour: nature's brutality, grace, ugliness, awe, beauty, and tragedy were reveled. I never could conclude whether the Asian terror was just playing or if it simply lacked the knowledge (as has been proven with many captive cats) to finish off the squirrel. Either way, it took a long time for the rodent to die.


Cheetah population stabilizes in Namibia with support from farmers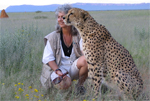 (10/02/2008) Viewing the world's fastest land animal as a threat to their livestock, in the 1980s farmers killed half of Namibia's cheetah population. The trend continued into the early 1990s, when the population was diminished again by nearly half, leaving less than 2,500 cheetah in the southern African country. Today cheetah populations have stabilized due, in large part, to the efforts of the Cheetah Conservation Fund, an organization founded by Dr. Laurie Marker.


Cheetah population declines 90% in 100 years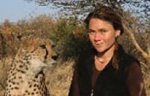 (09/30/2008) The planet's fastest land animal is falling behind in its race for survival against habitat encroachment, loss of prey, the illegal wildlife trade, and disease. Once found widely across the African continent to Kazakhstan in the north to Burma in the East, the cheetah has seen a dramatic reduction of its range and numbers in recent centuries as livestock holders have relentlessly killed off the cat as a threat to their livelihoods. Today the cheetah clings to strongholds in only a few African nations. Among these is the southern African country of Botswana, which harbors large expanses of prime cheetah habitat. Still even in Bostwana, the cheetah faces challenges.


'Snow leopard' of the Andes is one of the world's most endangered cats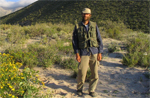 (09/28/2008) One of the world's rarest cats is also one of its least known. The Andean mountain cat, sometimes called the "snow leopard" of the Andes, is an elusive species found only at high elevations of the Andean region in Argentina, Bolivia, Chile and Peru. Little is known about its ecology and behavior. While the species is known to be rare, no one knows how many individuals survive in the wild. Mauro Lucherini and his colleagues at the Andean Cat Alliance(AGA) are working to change this.


Painted Dog population falls 99%, but community efforts could save species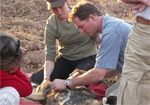 (09/28/2008) The painted dog, or African wild dog, was once found widely across Africa but relentless persecution by humans, coupled with habitat loss and spread of disease from domestic dogs, has driven the population down from 500,000 to less than 5,000 over the past century. The species is now listed as endangered by the IUCN. While the outlook is not good in many countries, there are emerging signs of hope, particularly in Zimbabwe where the efforts of a community-based conservation project has nearly doubled the population of the dog to 700 individuals.


"Punk-rock" monkey and handbags made from recycled trash inspire conservation in Colombia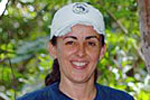 (09/25/2008) A small, but charismatic primate has become the symbol for conservation efforts in an area of threatened forest in northwestern Colombia, says a conservationist who helped pioneer a successful community development program that turns trash into attractive handbags. Rosamira Guillen, Executive Director of the Fundación Proyecto Tití, is working with local communities to protect the endangered Cotton-top tamarin and its tropical dry forest habitat in northwestern Colombia. The effort relies heavily on creating alternative livelihoods for local people who would otherwise collect the squirrel-sized primate for the pet trade or raze its habitat for agriculture. In the process, Fundación Proyecto Tití has created a thriving business that converts plastic bags — a source or mortality among cotton-top tamarins — into fashionable "eco-mochilas" that are now sent all over the world.


Logging, wildlife trade drive sun bears toward extinction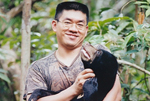 (09/25/2008) Industrial logging, large-scale forest conversion for oil palm plantations, and the illegal wildlife trade have left sun bears the rarest species of bear on the planet. Recognizing their dire status, Siew Te Wong, a Ph.D. candidate at the University of Montana, is working in Malaysia to save the species from extinction. Known as "Sun Bear Man" in some circles, Siew Te Wong is setting up the Bornean Sun Bear Conservation Centre (BSBCC) in Sabah, a Malaysian state on the island of Borneo. The project aims to save sun bears, which have largely overlooked by conservationists, through research, education, rehabilitation, and habitat conservation.


Cutting deforestation can fight climate change, reduce poverty and conflict

(09/24/2008) Forest conservation can play a critical role in efforts to reduce greenhouse gas emissions and alleviate poverty, said a prominent group of politicians, development experts, and environmental NGOs meeting in New York City to discuss U.S. climate policy. Organized by Avoided Deforestation Partners, an international policy group, the meeting sought to establish a strategy to highlight the global impact of deforestation and push for the inclusion of tropical forests in domestic climate policy. Attendees included leaders of WWF, the Nature Conservancy, Conservation International, World Vision, Oxfam, Mercy Corps, Care International, and the Union of Concerned Scientists; former Vice President Al Gore; Wangari Maathai, a Nobel Prize-winning activist from Kenya; Bharrat Jagdeo, president of the South American country of Guyana; and executives from a number of carbon-trading and financial firms. The event was hosted by veteran journalist Dan Rather.


Kenyan community displaced by nature reserve seeks justice

(09/22/2008) Lake Bogoria is a fascinating nature reserve in Kenya's Rift Valley. Set in a strange arid landscape, the lake attracts tens of thousands of flamingos. The multitudes of bright pink birds contrast with the grayish-blue landscape. The lake itself is shallow and saline; boiling hot springs and geysers can be found along its western shore. Fish eagles and marabou storks haunt the waters, seeking out flamingo for dinner. Antelope, even the greater kudu, can sometimes be seen, while hyraxes make their homes in the surrounding bare rock. However, the strange beauty of this reserve comes with a grim reality not shown to tourists.


Group takes "venture capital" approach to conservation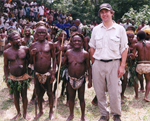 (09/16/2008) An innovative group is using a venture capital model to save some of the world's most endangered species, while at the same time working to ensure that local communities benefit from conservation efforts. The Wildlife Conservation Network (WCN), an organization based in Los Altos, California, works to protect threatened species by focusing on what it terms "conservation entrepreneurs" -- people who are passionate about saving wildlife and have creative ideas for dong so. After a rigorous review process to identify and select projects that will have the greatest impact on conservation in developing countries, WCN provides the conservationist with fund-raising and back-office support, technology, and access to its network of people and resources.


Small-scale fisheries are "best hope" for sustainability in developing world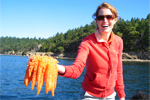 (09/08/2008) Fish stocks are declining globally. While the consumer in the industrial world has yet to feel the full impact of this decline, those in the developing world know it well. Local small-scale fishermen are catching less fish to feed growing populations. Jennifer Jacquet of the Sea Around Us Project believes the hope for sustainable seafood lies in these very fisheries.


Pre-Colombian Amazonians lived in sustainable 'urban' society

(08/28/2008) Researchers have uncovered new evidence to support the controversial theory that parts of the Amazon were home to dense "urban" settlements prior to the arrival of Europeans in the 15th century. The study is published this Friday in the journal Science. Conducting archeological excavations and aerial imagery across a number of sites in the Upper Xingu region of the Brazilian Amazon, a team of researchers led by Michael Heckenberger found evidence of a grid-like pattern of 150-acre towns and smaller villages, connected by complex road networks and arranged around large plazas where public rituals would take place. The authors argue that the discoveries indicate parts of the Amazon supported "urban" societies based around agriculture, forest management, and fish farming.


The extinction of the baiji a 'wake-up call' to conserve vaquita and other cetaceans

(08/25/2008) In December of 2006 an expedition spent six weeks surveying the Yangtze River in China for one of the world's rarest cetaceans, the baiji. Also known as 'The Goddess of the Yangtze' the shy river-dolphin had roamed the river for millions of years locating fish with echolocation. The survey came back empty-handed without a spotting a single dolphin. Dr. Jay Barlow, a member of the surveying team, described his emotions on the expedition's findings in an interview with Mongabay.com: "I was stunned. I knew the species was in trouble, but I did not think they were already gone. We really had not seen the extinction of a large mammal species in 50 years, so we grew complacent."


The long-ignored ocean emergency and what can be done to address it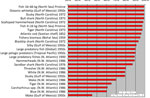 (08/18/2008) This year has been full of bad news regarding marine ecosystems: one-third of coral species threatened with extinction, dead-zones spread to 415 sites, half of U.S. reefs in fair or bad condition, increase in ocean acidification, tuna and shark populations collapsing, and only four percent of ocean considered pristine. Jeremy Jackson, director of the Scripps Center for Marine Biodiversity and Conservation at the University of California, San Diego, synthesizes such reports and others into a new paper, published in the journal Proceedings of the National Academy of Sciences, that boldly lays out the scope of the oceanic emergency and what urgently needs to be done.


Account of 18th century Amazon adventurer to be published for the first time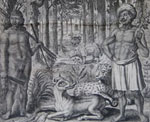 (08/11/2008) After establishing his ingenious classification system in 1735, Carl Linnaeus, the greatest naturalist of his era, sent young and eager followers to all parts of the world to help him in the goal of collecting and cataloguing the world's species. It was a project unlike any before; Swedish naturalists, often referred to as Linnaeus's apostles, roamed as far as Japan, South America, Australia, and the Arctic with the same goal in mind—describing species according to Linnaeus's system.


Developing the world's most sophisticated program for mapping endangered species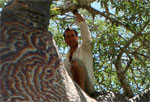 (08/04/2008) It was big news in April when a comprehensive map of Madagascar's rich and unique biodiversity was unveiled. The project managed to map ranges of 2,315 species across an island larger than France. Such detailed mapping could not have happened without the aid of Steve Phillips. A researcher at AT&T, Phillips developed the software that made such detailed and expansive mapping possible.


Future threats to the Amazon rainforest

(07/31/2008) Between June 2000 and June 2008, more than 150,000 square kilometers of rainforest were cleared in the Brazilian Amazon. While deforestation rates have slowed since 2004, forest loss is expected to continue for the foreseeable future. This is a look at past, current and potential future drivers of deforestation in the Brazilian Amazon.


Rock star or marine biologist? Hans Walters chose both

(07/31/2008) There aren't many who swim with sharks by day and rock out on a stage at night, but Hans Walters does just that! A man with two distinctly different passions, music and marine biology, Walters is a supervisor for the animals at the New York Aquarium, and then after hours, grabs a microphone as lead singer (playing just enough guitar to be dangerous) for the New York-based hard rock band, 61/49.


An interview a shaman in the Amazon rainforest



(07/28/2008) Deep in the Suriname rainforest, an innovative conservation group is working with indigenous tribes to protect their forest home and culture using traditional knowledge combined with cutting-edge technology. The Amazon Conservation Team (ACT) is partnering with the Trio, an Amerindian group that lives in the remote Suriname-Brazil border area of South America, to develop programs to protect their forest home from illegal gold miners and encroachment, improve village health, and strengthen cultural ties between indigenous youths and elders at a time when such cultures are disappearing even faster than rainforests. In June 2008 mongabay.com visited the community of Kwamalasamutu in Suriname to see ACT's programs in action. During the visit, Amasina, a Trio shaman who works with ACT, answered some questions about his role as a traditional healer in the village.


The end of migrations: wildlife's greatest spectacle is critically endangered

(07/28/2008) If we could turn back the clock about 200 years, one could watch as millions of whales swam along their migration routes. Around 150 years ago, one could witness bison filling the vast America prairie or a billion passenger pigeons blotting out the sky for days. Only a few decades back and a million saiga antelope could be seen crossing the plains of Asia.


Birds face higher risk of extinction than conventionally thought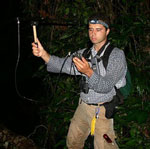 (07/14/2008) Birds may face higher risk of extinction than conventionally thought, says a bird ecology and conservation expert from Stanford University. Dr. Cagan H. Sekercioglu, a senior research scientist at Stanford and head of the world's largest tropical bird radio tracking project, estimates that 15 percent of world's 10,000 bird species will go extinct or be committed to extinction by 2100 if necessary conservation measures are not taken. While birds are one of the least threatened of any major group of organisms, Sekercioglu believes that worst-case climate change, habitat loss, and other factors could conspire to double this proportion by the end of the century. As dire as this sounds, Sekercioglu says that many threatened birds are rarer than we think and nearly 80 percent of land birds predicted to go extinct from climate change are not currently considered threatened with extinction, suggesting that species loss may be far worse than previously imagined. At particular risk are marine species and specialists in mountain habitats.


Palm oil industry moves into the Amazon rainforest

(07/09/2008) Malaysia's Land Development Authority FELDA has announced plans to immediately establish 100,000 hectares (250,000) of oil palm plantations in the Brazilian Amazon. The agency will partner with Braspalma, a local company, to form Felda Global Ventures Brazil Sdn Bhd. FELDA will have a 70 percent stake in the venture. The announcement had been expected. Last month Najib said Malaysia would seek to expand its booming palm oil industry overseas. The country is facing land constraints at home.


Volunteering with Leatherback Sea Turtles in Galibi, Suriname

(07/08/2008) The northern coast of Suriname is one of the best places in the world to view the largest turtle, the marine Leatherback. Watching the turtle rise out of the tides onto the beach gives one the sense of meeting something ancient, rare, and more sea-monster than marine turtle. Yet, if I call it a sea-monster, I do not mean that it is frightening or ugly: far from it. But it is mysterious, terrible, and wondrous.


Rainforest destruction becomes industry-driven, concentrated geographically

(06/30/2008) New analysis of global deforestation reveals that the bulk of tropical forest loss is occurring in a small number of countries. The research — published in the journal Proceedings of the National Academy of Sciences (PNAS) — shows that Brazil accounts for nearly half of global deforestation, nearly four times that of the next highest country, Indonesia, which makes up about an eighth of worldwide forest clearing.


Chameleon has shortest life span of any four-legged animal

(06/30/2008) A newly discovered species of chameleon lives a cicada-like existence, spending the bulk of its short year-long life in its egg, report researchers writing in journal Proceedings of the National Academy of Sciences (PNAS).


The green movement has to become a rainbow-colored movement in order to be successful

(06/23/2008) Van Jones, a social and environmental activist, believes a greener economy not only could save the planet, but also must provide pathways out of poverty for America's disadvantaged communities. A civil rights lawyer from Yale University, Jones started promoting the idea of "green-collar jobs" in 2005 through the Ella Baker Center for Human Rights in Oakland, California. In September 2007, he launched the "Green for All" campaign. Jones recently took time to share his perspectives with Mongabay.com.


Does logging contribute to AIDS deaths in Africa?

(06/14/2008) Logging activities in tropical Africa may pose hidden health risks to wildlife and humans according to a veterinary pathobiologist speaking at a scientific conference in Paramaribo, Suriname.


Madagascar signs big carbon deal to fund rainforest conservation

(06/11/2008) Madagascar will sell more than nine million tons of carbon offsets to fund rainforest conservation in a newly established protected area. conservationists say the deal protect endangered wildlife, promote sustainable development to improve the economic well-being of people living in and around the park area, and help fight global warming.


Colombia creates rainforest reserve to protect medicinal plants

(06/11/2008) Colombia today announced the creation of a rainforest reserve dedicated to the protection of medicinal plants. The Orito Ingi-Ande Medicinal Flora Sanctuary encompasses 10,626 hectares of biologically-rich tropical rainforest ranging in altitude from 700 to 3300 meters above sea level. The sanctuary is based on an initiative launched by local indigenous communities with the support of the Amazon conservation Team (ACT), an innovative NGO working with native peoples to conserve biodiversity, health, and culture in South American rainforests. Members of the communities — which include the Kofán, Inga, Siona, Kamtsá, and Coreguaje tribes — combined their rich knowledge of medicinal plants with cutting-edge technology to determine the placement and extent of the reserve. Their contributions to the effort are reflected in the name of the reserve, according to ACT.


Heavily-populated Amazon was decimated by old world disease

(06/09/2008) Ecologists and archaeologists agree that when Columbus struck the Americas in 1492 everything changed, but questions persist over the kind of world Columbus and his followers would soon transform. Recently the state of the pre-Columbian Amazon has been under increasing debate among scientists across numerous fields. In a lecture given at the ATBC conference (Association of Tropical Biology and conservation) in Paramaribo, Suriname, Dr. Francis Mayle weighed in on the debate.


Guiana Shield forests help preserve biodiversity and climate

(06/09/2008) The Guiana Shield region of South America could play a significant role in efforts to fight global warming as part of a broader strategy to protect the world's biodiversity hotspots and high biodiversty wilderness areas, said a leading conservationist speaking in Paramaribo, Suriname at a gathering of tropical biologists.


Forest carbon credits could guide development in Congo

(05/28/2008) An initiative to reduce greenhouse gas emissions by offering carbon credits to countries that reduce deforestation may be one of the best mechanisms for promoting sustainable development in Central Africa says a remote sensing expert from the Woods Hole Research Center (WHRC). Dr. Nadine Laporte, an associate scientist with WHRC who uses remote sensing to analyze land use change in Africa, says that REDD could protect forests, safeguard biodiversity, and improve rural livelihoods in Democratic Republic of Congo (DRC) and other Central African nations.


Group files for ESA protection of 681 species in 12 states



(05/21/2008) On March 19th WildEarth Guardians filed a lawsuit to place 681 species under the Endangered Species Act. Dr. Nicole Rosmarino, wildlife program director for the environmental group, says These 681 species represent species in only 12 states, include no subspecies, and are only the "most imperiled" of the United State's threatened species. Rosmarino estimates that in total there are 6,000-9,000 endangered species in the United States today. Mongabay.com recently caught up with Dr. Rosmarino regarding this landmark lawsuit and the reasoning for it.


Defaunation, like deforestation, threatens global biodiversity



(05/20/2008) Loss of wildlife is a subtle but growing threat to tropical forests, says a leading plant ecologist from Stanford University. Speaking in an interview with mongabay.com, Dr. Rodolfo Dirzo says that the disappearance of wildlife due to overexploitation, fragmentation, and habitat degradation is causing ecological changes in some of the world's most biodiverse tropical forests. He ranks defaunation — as he terms the ongoing biological impoverishment of forests — as one of the world's most significant global changes, on par with environmental changes like global warming, deforestation, and shifts in the nitrogen cycle.


Carbon market could fund rainforest conservation, fight climate change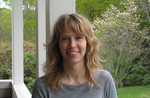 (05/19/2008) A mechanism to fund forest conservation through the carbon market could significantly reduce greenhouse emissions, help preserve biodiversity, and improve rural livelihoods, says a policy expert with the Woods Hole Research Center (WHRC) in Massachusetts. In an interview with mongabay.com, WHRC Policy Advisor and Research Associate Tracy Johns says that Reducing Emissions from Deforestation and Degradation (REDD), a proposed policy mechanism for combating climate change by safeguarding forests and the carbon they store, offers great potential for protecting tropical rainforests.



Page 1 | Page 2 | Page 3 | Page 4 | Page 5 | Page 6 | Page 7 | Page 8 | Page 9 | Page 10 | Page 11 | Page 12 | Page 13 | Page 14 | Page 15