News articles on farming

---
Mongabay.com news articles on farming in blog format. Updated regularly.






APP refutes Greenpeace charges on deforestation, though audit remains absent

(08/12/2010) Asia Pulp & Paper, which has long been a target of green groups for deforestation and threatening imperiled species, is touting a new audit the pulping company says finds allegations made by environmental NGOs, including Greenpeace and WWF, are "baseless, inaccurate, and without validity". Conducted by the international accounting and auditing firm Mazars, the audit itself has not been released; however Mazars has signed off on the validity of a 24 page document entitled "Getting the Facts Down on Paper".
Stunning monkey discovered in the Colombian Amazon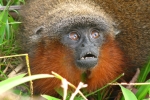 (08/11/2010) While the Amazon is being whittled away on all sides by logging, agriculture, roads, cattle ranching, mining, oil and gas exploration, today's announcement of a new monkey species proves that the world's greatest tropical rainforest still has many surprises to reveal. Scientists with the National University of Colombia and support from Conservation International (CI) have announced the discovery of a new monkey in the journal Primate Conservation on the Colombian border with Peru and Ecuador. The new species is a titi monkey, dubbed the Caquetá titi ( Callicebus caquetensis). However, the announcement comes with deep concern as researchers say it is likely the new species is already Critically Endangered due to a small population living in an area undergoing rapid deforestation for agriculture.
Nation's wealth does not guarantee green practices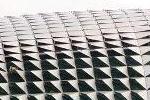 (08/11/2010) Developing countries are not the only ones that could benefit from a little environmental support. Wealthier countries may need to 'know themselves' and address these issues at home too. According to a recent study in the open access journal PLoS ONE, wealth may be the most important factor determining a country's environmental impact. The team had originally planned to study "country-level environmental performance and human health issues," lead author Corey Bradshaw, Director of Ecological Modeling and professor at the University of Adelaide, told mongabay.com. Once they began looking at the available indexes, however, they saw the need for a purely environmental analysis.
Controversial changes to Brazilian forest law passes first barrier

(07/08/2010) An amendment to undermine protections in Brazil's 1965 forestry code has passed it first legislative barrier, reports the World Wide Fund for Nature-Brasil (WWF). Yesterday the amendment passed a special vote in the Congress's Special Committee on Forest Law Changes.
Amazon and Atlantic Forest under threat: politicians press to dilute Brazil's forestry law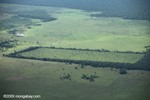 (07/01/2010) A group of Brazilian legislatures, known as the 'ruralistas', are working to change important aspects of the Brazil's landmark 1965 forestry code, undermining forest protection in the Amazon and the Mata Atlantica (also known as the Atlantic Forest) and perhaps heralding a new era of booming deforestation. The ruralistas, linked to big agribusiness and landowners, are taking aim at the part of the forestry code that requires landowners in the Amazon to retain 80 percent of their land area as legal reserves, arguing that the law threatens agricultural development.
How do Asian elephants survive in fragmented and unprotected landscapes?

(06/28/2010) A new study in Tropical Conservation Science has found that Asian elephants living in a combination of fragmented forests and agricultural landscapes still depend on natural landscapes—rivers and forests—for survival. Following two herds of Asian elephants (Elephas maximus) in the Valparai plateau among the Anamalai Hills of India for three years, researchers found that the elephants spent much of their time, relative to their availability, near rivers and amid forest fragments. When they entered agricultural landscapes they preferred Eucalyptus and coffee to tea.
Ending deforestation could boost Brazilian agriculture
(06/26/2010) Ending Amazon deforestation could boost the fortunes of the Brazilian agricultural sector by $145-306 billion, estimates a new analysis issued by Avoided Deforestation Partners, a group pushing for U.S. climate legislation that includes a strong role for forest conservation. The analysis, which follows on the heels of a report that forecast large gains for U.S. farmers from progress in gradually stopping overseas deforestation by 2030, estimates that existing Brazilian farmers could see around $100 billion from higher commodity prices and improved access to markets. Meanwhile landholders in the Brazilian Amazon—including ranchers and farmers—could see $50-202 billion from carbon payments for forest protection.
U.S. farms and forests report draws ire in Brazil; cutting down the Amazon does not mean lower food prices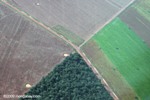 (06/24/2010) Not surprisingly, a US report released last week which argued that saving forests abroad will help US agricultural producers by reducing international competition has raised hackles in tropical forest counties. The report, commissioned by Avoided Deforestation Partners, a US group pushing for including tropical forest conservation in US climate policy, and the National Farmers Union, a lobbying firm, has threatened to erode support for stopping deforestation in places like Brazil. However, two rebuttals have been issued, one from international environmental organizations and the other from Brazilian NGOs, that counter findings in the US report and urge unity in stopping deforestation, not for the economic betterment of US producers, but for everyone.
Saving tropical forests helps protects U.S. agriculture, argues campaign

(06/18/2010) Reducing deforestation abroad helps protect the U.S. agricultural sector by ensuring higher prices for commodities and reducing the cost of compliance with expected climate regulations, argues a new report issued by Avoided Deforestation Partners, a group pushing for the inclusion of tropical forests in domestic climate policy, and the National Farmers Union, a farming lobby group.
A nation of tragedies: the unseen elephant wars of Chad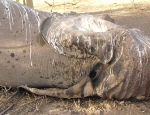 (05/12/2010) Stephanie Vergniault, head of SOS Elephants in Chad, says she has seen more beheaded corpses of elephants in her life than living animals. In the central African nation, against the backdrop of a vast human tragedy—poverty, hunger, violence, and hundreds of thousands of refugees—elephants are quietly vanishing at an astounding rate. One-by-one they fall to well-organized, well-funded, and heavily-armed poaching militias. Soon Stephanie Vergniault believes there may be no elephants left. A lawyer, screenwriter, and conservationist, Vergniault is a true Renaissance-woman. She first came to Chad to work with the government on electoral assistance, but in 2009 after seeing the dire situation of the nation's elephants she created SOS Elephants, an organization determined to save these animals from local extinction.
How an agricultural revolution could save the world's biodiversity, an interview with Ivette Perfecto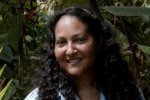 (05/04/2010) Most people who are trying to change the world stick to one area, for example they might either work to preserve biodiversity in rainforests or do social justice with poor farmers. But Dr. Ivette Perfecto was never satisfied with having to choose between helping people or preserving nature. Professor of Ecology and Natural Resources at the University of Michigan and co-author of the recent book Nature's Matrix: The Link between Agriculture, Conservation and Food Sovereignty, Perfecto has, as she says, "combined her passions" to understand how agriculture can benefit both farmers and biodiversity—if done right.
Photo: monster worm is less than a monster

(04/28/2010) Some places have Loch Ness and Bigfoot, but the Palouse prairie of the western United States has the giant Palouse earthworm. Reported to stretch 3 feet long, spit, and—even more strangely—smell like lilies, the earthworm has become apart of the region's folklore and has only been seen a few times since the 1980s leading to concerns that it was gravely endangered and maybe even extinct.
United States has higher percentage of forest loss than Brazil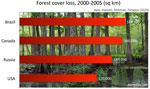 (04/26/2010) Forests continue to decline worldwide, according to a new study in the Proceedings of the National Academy of Science (PNAS). Employing satellite imagery researchers found that over a million square kilometers of forest were lost around the world between 2000 and 2005. This represents a 3.1 percent loss of total forest as estimated from 2000. Yet the study reveals some surprises: including the fact that from 2000 to 2005 both the United States and Canada had higher percentages of forest loss than even Brazil.
Diverse habitats needed for survival of small mammals in Mexico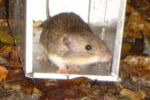 (03/29/2010) A new study in Tropical Conservation Science shows that small tropical mammals in Mexico—bats and rodents—require a variety of habitats to thrive. Surveying mammal populations in the Isthmus of Tehuantepec, Oaxaca, Mexico, researchers found that sites comprising the greatest habitat diversity carried also the greatest diversity of rodents. In turn bats lived in all variety of habitats and moved easily from one to another.
Women in Bangladesh help biodiversity with homegardens

(03/29/2010) Overpopulated, largely poor, and environmentally degraded, the nation of Bangladesh has known its share of woes. Yet even in face of struggles, including a forest loss of over 90 percent, the women of Bangladesh are aiding the country's struggling people and biodiversity through the establishment of some 20 million homegardens. Long-neglected by the government and NGOs, these homegardens provide food, firewood, and medicine.
Last chance to save Bangladeshi forest: 90 percent of the Sal ecosystem is gone

(03/29/2010) Considered the most threatened ecosystem in Bangladesh, the moist deciduous Sal forest (Shorea robusta) is on the verge of vanishing. In 1990 only 10 percent of the forest cover remained, down from 36 percent in 1985 according to statistics from the Food and Agricultural Organization (FAO). A new study in the online open-access journal Tropical Conservation Science looks at the threats posed to the Shal forest and ways in which it may still be saved.
Just how bad is meat-eating for the environment?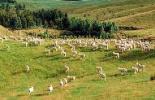 (03/28/2010) Meat is booming. In the past thirty years, livestock production has increased threefold. In many parts of the world where incomes are expanding, meat, once a delicacy, is now eaten regularly and voraciously. But what are the environmental impacts of this 'livestock revolution'? Two recent studies look at the global impact of the livestock industry, one alleges that its environmental impacts in relation to greenhouse gas emissions has been overestimated, while the other takes a holistic view of the industry's environmental impact.
Half of Indonesia's mangroves gone in less than thirty years

(03/23/2010) The Jakarta Post reports that, according to the local NGO People's Coalition for Justice in Fisheries (Kiara), Indonesia's has lost 2.2 million hectares of mangroves in less than thirty years, going from covering 4.2 million hectares in 1982 to just 2 million hectares today.
Common pesticide changes male frogs into females, likely devastating populations

(03/01/2010) One of the world's most popular pesticides, atrazine, chemically castrates male frogs and in some instances changes them into completely functionally females, according to a new study in the Proceedings of the National Academy of Sciences. The authors conclude that atrazine likely plays a large, but unsuspected role in the current global amphibian crisis.
How free trade has devastated Africa's farmers and poor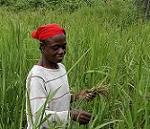 (02/15/2010) A push in the mid-1980s for Africa to embrace free trade to aid its economies backfired in many of the continent's poorest countries, argues a new study in the Proceedings of the National Academy of Sciences (PNAS). Africa was pushed to rollback government involvement in development and instead to rely on the private sector: government services shrunk, cash crops were pushed over staples, while tariffs and subsides were abolished. The insistence on free trade was meant to spur economic growth, but instead undercut traditional agricultural systems that had worked for centuries, eventually leading to a food crisis, which left millions hungry, caused multiple food riots, and destabilized governments.
Chinese farming practices are acidifying soils

(02/11/2010) A new study in Science shows that farming practices in China are acidifying the nation's soils and threatening long term productivity at a time when food concerns worldwide have never been higher. The culprit is the increasing use of nitrogen fertilizer.
Desertification threatens 38 percent of the world

(02/10/2010) Over one third of the world's land surface (38 percent) is threatened with desertification, according to a new study published in theInternational Journal of Life Cycle Assessment. The study found that eight of fifteen eco-regions are threatened by desertification, including coastal areas, the prairies, the Mediterranean region, the savannah, the temperate steppes, the temperate deserts, tropical and subtropical steppes, and the tropical and subtropical deserts.
Amazon rainforest will bear cost of biofuel policies in Brazil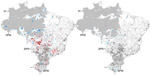 (02/08/2010) Business-as-usual agricultural expansion to meet biofuel production targets for 2020 will take a heavy toll on Brazil's Amazon rainforest in coming years, undermining the potential emissions savings of transitioning from fossil fuels to biofuels, warns a new paper published in the Proceedings of the National Academy of Sciences (PNAS). The research suggests that intensification of cattle ranching, combined with efforts to promote high-yielding oil crops like oil palm could lessen forecast greenhouse gas emissions from indirect land use in the region.
Farmers drive deforestation in Rondonia, in the Brazilian Amazon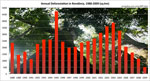 (01/31/2010) Small-scale farmers who lease land from the Brazilian government are very much responsible for deforestation in the Brazilian state of Rondonia in the Amazon area. In most areas with agrarian projects, more than fifty percent of the land has been cleared of forests, while the Brazilian Forestry Code permits farming concerns in the Amazon to clear only twenty percent of the land.
The Caribbean's wonderfully weird (and threatened) mammals, an interview with Jose Nunez-Mino

(01/18/2010) Not many people know the solenodon and the hutia, yet for the fortunate few that have encountered them, these strange little-studied mammals—just barely holding on in the Caribbean island of Hispaniola—deserve to be stars of the animal kingdom. "I could not quite believe it the first time I held a solenodon; I was in utter awe of this mesmerizing mammal. […] They have a long flexible snout which is all down to the fact that it is joined to the skull by a unique ball-and-socket joint. This makes it look as if the snout is almost independent to the rest of the animal. You can't help but feel fascinated by the snout and inevitably it does make you smile," Dr. Jose Nunez-Mino, the Project Manager for a new initiative to study and conserve the island's last mammals, told mongabay.com in an interview.
Rainforest conservation: a year in review
(12/27/2009) 2009 may prove to be an important turning point for tropical forests. Lead by Brazil, which had the lowest extent of deforestation since at least the 1980s, global forest loss likely declined to its lowest level in more than a decade. Critical to the fall in deforestation was the global financial crisis, which dried up credit for forest-destroying activities and contributed to a crash in commodity prices, an underlying driver of deforestation.
Pope Benedict: environmental crisis requires review of world's economic model

(12/15/2009) Pope Benedict XVI has released a message linking world peace with preserving the environment for the World Day of Peace, which will be held on January 1st 2010. In it Benedict calls for a "long-term review" of the world's current economic model, including "[moving] beyond a purely consumerist mentality" and encouraging a more "sober lifestyle".
Brazil grants deforestation amnesty for farmers and ranchers

(12/14/2009) A decree issued by President Luiz Inacio Lula da Silva suspends up to $5.7 billion in fines and gives ranchers and farmers in the Amazon two more years to come into compliance with environmental laws aimed to curtain deforestation, reports the Associated Press.
Forests recover faster from slash-and-burn when near intact forest reserves

(12/06/2009) Areas cleared for slash-and-burn agriculture recover faster when adjacent to a large block of untouched forest, but may take decades to regain a majority of their biodiversity after tree-felling, according to a new review of ecological studies, published in the December issue of Tropical Conservation Science, an open access journal.
Brazil could halt Amazon deforestation within a decade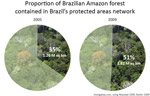 (12/03/2009) Funds generated under a U.S. cap-and-trade or a broader U.N.-supported scheme to reduce greenhouse gas emissions from deforestation and degradation ("REDD") could play a critical role in bringing deforestation in the Brazilian Amazon to a halt, reports a team writing in the journal Science. But the window of opportunity is short — Brazil has a two to three year window to take actions that would end Amazon deforestation within a decade.
Indonesia could double oil palm plantation area

(12/02/2009) Indonesia has 18 million hectares of land suitable for oil palm cultivation, nearly twice the 9.7 million hectares that have already been allocated for plantations, said Agriculture Minister Suswono said at the opening of the 5th Indonesian Palm Oil Conference in Bali.
Global warming will increase likelihood of civil war in Africa by 55 percent

(11/23/2009) There have been many warnings by policymakers that rising temperatures in Africa could lead to civil conflict, however a new study in Proceedings of the National Academy of Sciences is the first to uncover empirical evidence for these warnings and quantify them. The results—that higher temperatures increased the likelihood of civil war in sub-Saharan Africa by over 50 percent—took aback even the researchers.
Carbon accounting must not neglect emissions from bioenergy production and use

(10/29/2009) Carbon accounting used in the Kyoto Protocol and other climate legislation currently neglects CO2 emissions from the production of biofuels, a loophole that could drive large-scale destruction of tropical forests and exacerbate global warming, warned researchers writing last week in the journal Science.
"Money is not a problem," palm oil CEO tells conservationists during speech defending the industry
(10/26/2009) Earlier this month at a colloquium to implement wildlife corridors for orangutans in the Malaysian state of Sabah, Dr. Yusof Basiron, the CEO of Malaysian Palm Oil Council (MPOC), told conservationists and primate experts that the palm oil industry was ready to fund reforestation efforts in the corridors. "We can raise the money to replant [the corridors] and keep contributing as a subsidy in the replanting process of this corridor for connecting forests," Basiron said in response to a question on how the palm oil industry will contribute. "Money is not a problem. The commitment is already there, the pressure is already very strong for this to be done, so it's just trying to get the thing into motion."
Kenya's pain, part two: decades of wildlife decline exacerbated by drought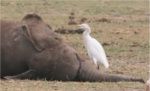 (10/20/2009) Not many years ago if you were planning a trip to Africa to see wildlife, Kenya would be near the top of the list, if not number one. Then violent riots in late 2007 and early 2008 leaving a thousand dead tarnished the country's image abroad. When calm and stability returned, Kenya was again open for tourism, and it's true that most travelers were quick to forget: articles earlier this year announced that even with the global economic crisis Kenya was expecting tourism growth. However, a new disaster may not be so quickly overcome.
Palm oil industry pledges wildlife corridors to save orangutans

(10/03/2009) In an unlikely—and perhaps tenuous—alliance, conservationists and the palm oil industry met this week to draw up plans to save Asia's last great ape, the orangutan. As if to underscore the colloquium's importance, delegates on arriving in the Malaysian State of Sabah found the capital covered in a thick and strange fog caused by the burning of rainforests and peat lands in neighboring Kalimantan. After two days of intensive meetings the colloquium adopted a resolution which included the acquisition of land for creating wildlife buffer zones of at least 100 meters along all major rivers, in addition to corridors for connecting forests. Researchers said such corridors were essential if orangutans were to have a future in Sabah.
Working to save the 'living dead' in the Atlantic Forest, an interview with Antonio Rossano Mendes Pontes
(09/23/2009) The Atlantic Forest may very well be the most imperiled tropical ecosystem in the world: it is estimated that seven percent (or less) of the original forest remains. Lining the coast of Brazil, what is left of the forest is largely patches and fragments that are hemmed in by metropolises and monocultures. Yet, some areas are worse than others, such as the Pernambuco Endemism Centre, a region in the northeast that has largely been ignored by scientists and conservation efforts. Here, 98 percent of the forest is gone, and 70 percent of what remains are patches measuring less than 10 hectares. Due to this fragmentation all large mammals have gone regionally extinct and the small mammals are described by Antonio Rossano Mendes Pontes, a professor and researcher at the Federal University of Pernambuco, as the 'living dead'.
Brazil may ban sugarcane plantations from the Amazon, Pantanal

(09/18/2009) Brazil will restrict sugarcane plantations for ethanol production from the Amazon, the Pantanal, and other ecologically-sensitive areas under a plan announced Thursday by President Luiz Inacio Lula da Silva's administration, reports the Associated Press.
Kenya's pain: famine, drought, government ambivalence cripples once stable nation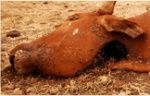 (09/17/2009) Kenya was once considered one of Sub-Saharan Africa's success stories: the country possessed a relatively stable government, a good economy, a thriving tourist industry due to a beautiful landscape and abundant wildlife. But violent protests following a disputed election in 2007 hurt the country's reputation, and then—even worse—drought and famine struck the country this year. The government response has been lackluster, the international community has been distracted by the economic crisis, and suddenly Kenya seems no longer to be the light of East Africa, but a warning to the world about the perils of ignoring climate change, government corruption, and the global food and water shortages.
Social causes of deforestation in the Amazon rainforest

(09/14/2009) Understanding the web of social groups involved in deforestation in the Brazilian Amazon is key to containing forest loss, argues a leading Amazon researcher writing in the journal Ecology and Society. Philip Fearnside of the National Institute for Research in the Amazon (INPA) reviews nine actors that have had significant roles in deforestation and reports differences in why they deforest, where they are active, and how they interact with each other.
Guatemala latest country to declare food crisis: nearly half a million families face food shortages

(09/10/2009) The President of Guatemala, Alvaro Colom, has announced a "state of public calamity" to tackle food shortages throughout the Central American nation. The failure of bean and corn crops from drought, which cut the yields of these staple crops in half, has brought the crisis to a head. In addition, prime agricultural land in Guatemala is often used to grow export crops like coffee and sugar rather than staples.
Concerns over deforestation may drive new approach to cattle ranching in the Amazon
(09/08/2009) While you're browsing the mall for running shoes, the Amazon rainforest is probably the farthest thing from your mind. Perhaps it shouldn't be. The globalization of commodity supply chains has created links between consumer products and distant ecosystems like the Amazon. Shoes sold in downtown Manhattan may have been assembled in Vietnam using leather supplied from a Brazilian processor that subcontracted to a rancher in the Amazon. But while demand for these products is currently driving environmental degradation, this connection may also hold the key to slowing the destruction of Earth's largest rainforest.
Activists target Brazil's largest driver of deforestation: cattle ranching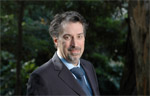 (09/08/2009) Perhaps unexpectedly for a group with roots in confrontational activism, Amigos da Terra - Amazônia Brasileira is calling for a rather pragmatic approach to address to cattle ranching, the largest driver of deforestation in the Brazilian Amazon. The solution, says Roberto Smeraldi, founder and director of Amigos da Terra, involves improving the productivity of cattle ranching, thereby allowing forest to recover without sacrificing jobs or income; establishing a moratorium on new clearing; and recognizing the economic values of maintaining the ecological functions of Earth's largest rainforest.






Page 1 | Page 2 | Page 3 | Page 4 | Page 5 | Page 6 | Page 7 | Page 8 | Page 9