News articles on farming

---
Mongabay.com news articles on farming in blog format. Updated regularly.





The value of the little guy, an interview with Tyler Prize-winning entomologist May Berenbaum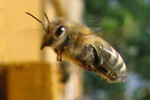 (04/06/2011) May Berenbaum knows a thing or two about insects: in recognition of her lifelong work on the interactions between insects and plants, she has had a character on The X-Files named after her, received the Public Understanding of Science and Technology Award for her work in making science accessible to the public, and this year has been awarded the prestigious Tyler Environmental Prize. "Winning the Tyler Prize is an incredible honor—most of my scientific heroes have been Tyler Prize winners and I'm exceedingly grateful to be considered worthy of being included among their ranks," Berenbaum told mongabay.com in an interview. "The Prize is also tremendously enabling—because the money is unrestricted I can use it to carry out projects that have been difficult to fund."


New land snail invading Singapore requires swift action

(03/28/2011) An African land snail Limicolaria flammea has been discovered by researchers in six locations in Singapore, perhaps heralding a new invasion of alien land snails in Southeast Asia. Although snails may seem largely innocuous creatures, past invasions have resulted in agricultural and economic damage. The global invasion of the giant African land snail (Achatina fulica) has been called one of the world's top 100 worst alien species. Writing in mongabay.com's open access journal Tropical Conservation Science, researchers examine the issue and provide suggestions as to how Singapore authorities can quickly rid the nation of Limicolaria flammea.


New organization seeks to make biofuels sustainable, but is it possible?

(03/24/2011) Not too long ago policy-makers, scientists, and environmentalists saw biofuels as a significant tool to provide sustainable energy to the world. However, as it became clear that biofuels were not only connected to deforestation, pollution, and greenhouse gas emissions (sometimes exceeding fossil fuels), but also competed with the global food supply and water sources, biofuels no longer seemed like a silver bullet, but a new problem facing the environment and the poor. Still, biofuels have persisted not so much due to perceived environmental benefits, but to entrenched interests by the big agricultural industry, lobbyists, and governments. However, the Roundtable on Sustainable Biofuels (RSB) hopes to begin certifying environmentally friendly biofuels that don't compete with food production or water sources.


McDonald's launches new sourcing policy for palm oil, paper, beef to reduce global environmental impact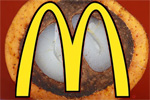 (03/11/2011) McDonald's announced a far-reaching sourcing policy that could significantly reduce the fast-food giant's impact on the environment, including global forests. Yesterday McDonald's unveiled its Sustainable Land Management Commitment, a policy that requires its suppliers to use 'agricultural raw materials for the company's food and packaging that originate from sustainably-managed land'.


Foreign big agriculture threatens world's second largest wildlife migration

(03/07/2011) As the world's largest migration in the Serengeti plains—including two million wildebeest, zebra, and Thomson's gazelles—has come under unprecedented threat due to plans for a road that would sever the migration route, a far lesser famous, but nearly as large migration, is being silently eroded just 1,370 miles (2,200 kilometers) north in Ethiopia's Gambela National Park. The migration of over one million white-eared kob, tiang, and Mongalla gazelle starts in the southern Sudan but crosses the border into Ethiopia and Gambela where Fred Pearce at Yale360 reports it is running into the rapid expansion of big agribusiness. While providing habitat for the millions of migrants, Gambela National Park's land is also incredibly fertile enticing foreign investment.


Moratorium on Amazon deforestation for soy production proving effective

(03/06/2011) The Brazilian soy industry's moratorium is proving effective at slowing deforestation for soy production in the Amazon rainforest, reveals a new study published in the journal Remote Sensing.


Food prices hit new record high—again

(03/03/2011) Food prices in February hit a new record, breaking the previous one set in January and continuing an eight-month streak of rising prices, according to the Food and Agriculture Organization (FAO). Experts fear that rising food prices could lead to another food crisis similar to that of 2007-2008.


Women are key to global conservation

(03/03/2011) In 1991, my nine-year-old daughter Rachel traveled with me to Guatemala where we were struck by the heartbreaking rural poverty and mudslides worsened by widespread deforestation. We vividly remember holding a three-year-old child who was so listless and malnourished he could scarcely lift his arms. The worry and fatigue on his mother's face and the child's condition affected us both profoundly, despite Rachel's relative youth.


Food crisis 2011?: drought in China could push food prices even higher

(02/09/2011) The UN's Food and Agriculture Organization (FAO) has warned that a drought in China could devastate the nation's winter wheat crop and further inflate food prices worldwide. Already, food prices hit a record high in January according to the FAO. Rising 3.4 percent since December, prices reached the highest point since tracking began in 1990. While many fear a food crisis similar to the one in 2008-2007, experts say the world has more food in reserve this time around and gasoline, at least for now, remains cheaper. However, if China loses its winter wheat that could scuttle any hopes of avoiding another price rise in crop staples.


Slow but steady progress on recognizing indigenous land rights is interrupted by commodity boom

(02/09/2011) Progress over the past 25 years in recognizing indigenous peoples' rights to land and resources has been interrupted by a worldwide commodity boom, argues a new report published by the Rights and Resources Initiative (RRI). The report says that surging food and energy prices—and associated appreciation of land values—have led some governments to pause on land tenure reform, and in some cases, rollback hard-won rights. The report cites instances in Asia, Africa, and South America where large blocks of land traditionally used by local people have been sold or leased to industrial interests. In a conversation with mongabay.com, Andy White, coordinator of RRI, discussed the new report and broader rights issues.


'Land grab' fears in Africa legitimate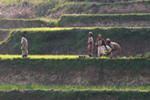 (01/31/2011) A new report by the International Institute for Environment and Development (IIED) has found that recent large-scale land deals in Africa are likely to provide scant benefit to some of the world's poorest and most famine-prone nations and will probably create new social and environmental problems. Analyzing 12 recent land leasing contracts investigators found a number of concerns, including contracts that are only a few pages long, exclusion of local people, and in one case actually giving land away for free. Many of the contracts last for 100 years, threatening to separate local communities from the land they live on indefinitely. "Most contracts for large-scale land deals in Africa are negotiated in secret," explains report author Lorenzo Cotula in a press release. "Only rarely do local landholders have a say in those negotiations and few contracts are publicly available after they have been signed."


Prairie grass-based biofuels could meet half current fuel demand without affecting forests, food

(01/26/2011) Biofuels could meet up to half the world's current fuel consumption without affecting food production or forests, argues a study published last month in the journal Environmental Science and Technology.


Agricultural innovation will reduce poverty, help stabilize climate change according to new report

(01/12/2011) With nearly a billion people people going hungry in the world today as 40 percent of the global food stock is wasted before it is consumed, many are seeking ways to increase the efficiency of the world's food system. Worldwatch Institute, an environmental sustainability and social welfare research organization, today released State of the World 2011: Innovations that Nourish the Planet, which highlights recent successes in agricultural innovation and outlines ways to reduce global hunger and poverty while at the same time minimizing the impact of agriculture on the environment.


GM crop contamination may be product of sloppy handling, not cross-pollination

(01/04/2011) A recent study has suggested that sloppy seed handling may be partially responsible for the presence of genetically modified plants in conventional fields. For years, farmers have been reporting that fields planted with traditional seeds sometimes yield GM plants. Many scientists believe that this pattern is due to cross-pollination: insects carry pollen from neighboring GM fields into conventional fields, resulting in some GM plants. But a new paper just published in PLoS One argues that the effect of cross-pollination is actually quite small. In the fields tested by the researchers, fewer than 1 percent of all conventional cotton plants produced genetically modified Bt seed as a result of insect cross-pollination.


Good stewards of forests at home outsource deforestation abroad

(11/24/2010) As more nations adopt better laws and policies to save and restore forests at home, they may, in fact, be outsourcing deforestation to other parts of the world, according to a new study in the Proceedings of the National Academy of Sciences (PNAS). Looking at six developing nations where forests are recovering—instead of receding—the study found only one of them did not outsource deforestation to meet local demand for wood-products and food, a process known as 'leakage'.


UN warns of likely food crisis next year for world's poor

(11/17/2010) The Food and Agricultural Organization (FAO) warns in a new report that next year could see a rise in food prices, especially imperiling the world's poor. The report predicts that food prices will jump 11% for the world's poorest nations and 20% for low-income food-deficit countries. Already, the UN estimates that 1 billion people in the world suffer from hunger, the highest number in history.


New bat species confirmed in Ecuador, may already be extinct

(11/16/2010) Although the first specimen was collected over 30 years ago, scientists have only now confirmed that a tiny brown bat is indeed a unique species. Named Myotis diminutus for its incredibly small size, the new bat was discovered in the Chocó biodiversity hotspot, amid the moist forests of western Ecuador.


Chaco expedition working to "minimize the risk" of running into uncontacted natives

(11/11/2010) A joint expedition by the Natural History Museum (NHM), London and the Natural History Museum, Asuncion to study the biodiversity of the dwindling dry forests of Chaco in Paraguay have responded to recent concerns that they risk encountering uncontacted natives, which could potentially threaten the natives' lives as well as their own.


Brazil's development bank announces $588m fund to reduce agricultural emissions

(11/11/2010) Brazil's national development bank launched a 1 billion reais ($588 million) fund that will finance projects to reduce greenhouse gas emissions associated with agriculture, reports Reuters.


Growing strawberries organically yields more nutritious fruit and healthier soil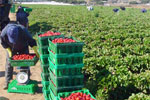 (11/08/2010) Strawberry plants grown on commercial organic farms yield higher-quality fruit and have healthier soil than those grown conventionally, according to a study published on 1 September in the journal PLoS One. The research suggests that sustainable farming practices can produce nutritious fruit, if farmers manage soil and its beneficial microbes properly. This is among the most comprehensive studies to investigate how conventional and organic farming methods affect both fruit and soil quality.


Tropical agriculture "double-whammy": high emissions, low yields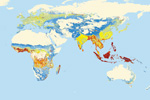 (11/02/2010) Food produced in the tropics comes with high carbon emissions and low crop yields, according to a new study in the Proceedings of the National Academy of Sciences (PNAS). In the most comprehensive and detailed study to date looking at carbon emissions versus crop yields, researchers found that food produced in the tropics releases almost double the amount of carbon while producing half the yield as food produced in temperate regions. In other words, temperate food production is three times more efficient in terms of yield and carbon emissions.


Villagers beat, ride on, and kill baby elephant

(10/28/2010) A video camera has captured villagers in the Indian state of Assam, beating, riding on, and eventually spearing a three-year-old elephant to death that had been abandoned by its herd after suffering an injury. The footage, available from New Delhi Television (NDTV) [warning: it is graphic], shows policemen standing by as the animal is killed. The incident took place a day after the Asian elephant was declared a National Heritage Animal status by Indian authorities, granting it special cultural status.


Corporations, conservation, and the green movement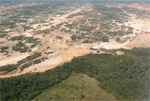 (10/21/2010) The image of rainforests being torn down by giant bulldozers, felled by chainsaw-wielding loggers, and torched by large-scale developers has never been more poignant. Corporations have today replaced small-scale farmers as the prime drivers of deforestation, a shift that has critical implications for conservation. Until recently deforestation has been driven mostly by poverty—poor people in developing countries clearing forests or depleting other natural resources as they struggle to feed their families. Government policies in the '60s, '70s, and '80s had a multiplier effect, subsidizing agricultural expansion through low-interest loans, infrastructure projects, and ambitious colonization schemes, especially in the Amazon and Indonesia. But over the past two decades, this has changed in many countries due to rural depopulation, a decline in state-sponsored development projects, the rise of globalized financial markets, and a worldwide commodity boom. Deforestation, overfishing, and other forms of environmental degradation are now primarily the result of corporations feeding demand from international consumers. While industrial actors exploit resources more efficiently and cause widespread environmental damage, they also are more sensitive to pressure from consumers and environmental groups. Thus in recent years, it has become easier—and more ethical—for green groups to go after corporations than after poor farmers.


Humanity consuming the Earth: by 2030 we'll need two planets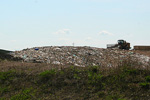 (10/13/2010) Too many people consuming too much is depleting the world's natural resources faster than they are replenished, imperiling not only the world's species but risking the well-being of human societies, according to a new massive study by the World Wildlife Fund (WWF), entitled the Living Planet Report. The report finds that humanity is currently consuming the equivalent of 1.5 planet Earths every year for its activities. This overconsumption has caused biodiversity—in this case, representative populations of vertebrate animals—to fall by 30 percent worldwide since 1970. The situation is more dire in tropical regions where terrestrial species' populations have fallen by 60 percent and freshwater species by 70 percent.


Farms in the sky, an interview with Dickson Despommier


(10/12/2010) To solve today's environmental crises—climate change, deforestation, mass extinction, and marine degradation—while feeding a growing population (on its way to 9 billion) will require not only thinking outside the box, but a "new box altogether" according to Dr. Dickson Despommier, author of the new book, The Vertical Farm. Exciting policy-makers and environmentalists, Despommier's bold idea for skyscrapers devoted to agriculture is certainly thinking outside the box.


Nearly half of the world's wetlands used for crops

(09/27/2010) Wetlands used for crops have expanded significantly over the past eighty years. According to a new study in the open-access journal Tropical Conservation Science, wetlands being utilized for crop production has jumped from 25 percent in 1926 to 43 percent in 2006 of the world's wetlands as identified by the Ramsar Convention on Wetlands.


Into the Congo: saving bonobos means aiding left-behind communities, an interview with Gay Reinartz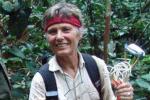 (09/23/2010) Unlike every other of the world's great apes—the gorilla, chimpanzee, and orangutan—saving the bonobo means focusing conservation efforts on a single nation, the Democratic Republic of the Congo. While such a fact would seem to simplify conservation, according to the director of the Bonobo and Congo Biodiversity Initiative (BCBI), Gay Reinartz, it in fact complicates it: after decades of one of world's brutal civil wars, the DRC remains among the world's most left-behind nations. Widespread poverty, violence, politically instability, corruption, and lack of basic infrastructure have left the Congolese people in desperate straits.


Could forest conservation payments undermine organic agriculture?


(09/07/2010) Forest carbon payment programs like the proposed reducing emissions from deforestation and degradation (REDD) mechanism could put pressure on wildlife-friendly farming techniques by increasing the need to intensify agricultural production, warns a paper published this June in Conservation Biology. The paper, written by Jaboury Ghazoul and Lian Pin Koh of ETH Zurich and myself in September 2009, posits that by increasing the opportunity cost of conversion of forest land for agriculture, REDD will potentially constrain the amount of land available to meet growing demand for food. Because organic agriculture and other biodiversity-friendly farming practices generally have lower yields than industrial agriculture, REDD will therefore encourage a shift toward from more productive forms of food production.


80% of tropical agricultural expansion between 1980-2000 came at expense of forests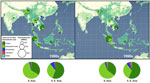 (09/02/2010) More than 80 percent of agricultural expansion in the tropics between 1980 and 2000 came at the expense of forests, reports research published last week in the early online edition of the Proceedings of the National Academy of Sciences (PNAS). The study, based on analysis satellite images collected by the United Nations Food and Agricultural Organization (FAO) and led by Holly Gibbs of Stanford University, found that 55 percent of new agricultural land came at the expense of intact forests, while 28 percent came from disturbed forests. Another six percent came from shrub lands.


Satellites show mangrove forest loss even worse than estimated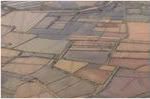 (08/19/2010) New satellite data shows that human actions are wiping out mangrove forests even faster than previous bleak estimates. Conducted by the US Geological Survey and NASA, the researchers found that mangroves comprise 12.3 percent less area than previously estimated. In total, satellites reveal that mangrove forests cover approximately 53,290 square miles (137,760 square kilometers). "Our assessment shows, for the first time, the exact extent and distribution of mangrove forests of the world at 30 meters spatial resolution, the highest resolution ever," said Dr Chandra Giri from USGS.


Could biochar save the world?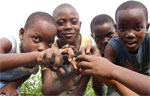 (08/16/2010) Biochar—the agricultural application of charcoal produced from burning biomass—may be one of this century's most important social and environmental revolutions. This seemingly humble practice—a technology that goes back thousands of years—has the potential to help mitigate a number of entrenched global problems: desperate hunger, lack of soil fertility in the tropics, rainforest destruction due to slash-and-burn agriculture, and even climate change. "Biochar is a recalcitrant form of carbon that will stay almost entirely unaltered in soils for very long periods of time. So you can sequester carbon in a simple, durable and safe way by putting the char in the soil. Other types of carbon in soils rapidly turn into carbon dioxide. Char doesn't," managing director of the Biochar Fund, Laurens Rademakers, told mongabay.com in a recent interview.


APP refutes Greenpeace charges on deforestation, though audit remains absent

(08/12/2010) Asia Pulp & Paper, which has long been a target of green groups for deforestation and threatening imperiled species, is touting a new audit the pulping company says finds allegations made by environmental NGOs, including Greenpeace and WWF, are "baseless, inaccurate, and without validity". Conducted by the international accounting and auditing firm Mazars, the audit itself has not been released; however Mazars has signed off on the validity of a 24 page document entitled "Getting the Facts Down on Paper".


Stunning monkey discovered in the Colombian Amazon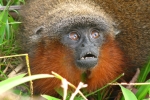 (08/11/2010) While the Amazon is being whittled away on all sides by logging, agriculture, roads, cattle ranching, mining, oil and gas exploration, today's announcement of a new monkey species proves that the world's greatest tropical rainforest still has many surprises to reveal. Scientists with the National University of Colombia and support from Conservation International (CI) have announced the discovery of a new monkey in the journal Primate Conservation on the Colombian border with Peru and Ecuador. The new species is a titi monkey, dubbed the Caquetá titi ( Callicebus caquetensis). However, the announcement comes with deep concern as researchers say it is likely the new species is already Critically Endangered due to a small population living in an area undergoing rapid deforestation for agriculture.


Nation's wealth does not guarantee green practices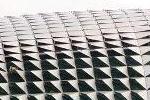 (08/11/2010) Developing countries are not the only ones that could benefit from a little environmental support. Wealthier countries may need to 'know themselves' and address these issues at home too. According to a recent study in the open access journal PLoS ONE, wealth may be the most important factor determining a country's environmental impact. The team had originally planned to study "country-level environmental performance and human health issues," lead author Corey Bradshaw, Director of Ecological Modeling and professor at the University of Adelaide, told mongabay.com. Once they began looking at the available indexes, however, they saw the need for a purely environmental analysis.


Ethiopian government says it has tripled forest cover in a decade

(07/21/2010) Known abroad for past images of drought and starvation, the African nation of Ethiopia has announced that it has tripled forest cover from 3 percent in 2000 to 9 percent today, according to the AFP.


Controversial changes to Brazilian forest law passes first barrier

(07/08/2010) An amendment to undermine protections in Brazil's 1965 forestry code has passed it first legislative barrier, reports the World Wide Fund for Nature-Brasil (WWF). Yesterday the amendment passed a special vote in the Congress's Special Committee on Forest Law Changes.


Amazon and Atlantic Forest under threat: politicians press to dilute Brazil's forestry law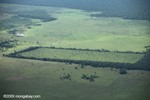 (07/01/2010) A group of Brazilian legislatures, known as the 'ruralistas', are working to change important aspects of the Brazil's landmark 1965 forestry code, undermining forest protection in the Amazon and the Mata Atlantica (also known as the Atlantic Forest) and perhaps heralding a new era of booming deforestation. The ruralistas, linked to big agribusiness and landowners, are taking aim at the part of the forestry code that requires landowners in the Amazon to retain 80 percent of their land area as legal reserves, arguing that the law threatens agricultural development.


How do Asian elephants survive in fragmented and unprotected landscapes?

(06/28/2010) A new study in Tropical Conservation Science has found that Asian elephants living in a combination of fragmented forests and agricultural landscapes still depend on natural landscapes—rivers and forests—for survival. Following two herds of Asian elephants (Elephas maximus) in the Valparai plateau among the Anamalai Hills of India for three years, researchers found that the elephants spent much of their time, relative to their availability, near rivers and amid forest fragments. When they entered agricultural landscapes they preferred Eucalyptus and coffee to tea.


Ending deforestation could boost Brazilian agriculture


(06/26/2010) Ending Amazon deforestation could boost the fortunes of the Brazilian agricultural sector by $145-306 billion, estimates a new analysis issued by Avoided Deforestation Partners, a group pushing for U.S. climate legislation that includes a strong role for forest conservation. The analysis, which follows on the heels of a report that forecast large gains for U.S. farmers from progress in gradually stopping overseas deforestation by 2030, estimates that existing Brazilian farmers could see around $100 billion from higher commodity prices and improved access to markets. Meanwhile landholders in the Brazilian Amazon—including ranchers and farmers—could see $50-202 billion from carbon payments for forest protection.


U.S. farms and forests report draws ire in Brazil; cutting down the Amazon does not mean lower food prices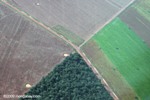 (06/24/2010) Not surprisingly, a US report released last week which argued that saving forests abroad will help US agricultural producers by reducing international competition has raised hackles in tropical forest counties. The report, commissioned by Avoided Deforestation Partners, a US group pushing for including tropical forest conservation in US climate policy, and the National Farmers Union, a lobbying firm, has threatened to erode support for stopping deforestation in places like Brazil. However, two rebuttals have been issued, one from international environmental organizations and the other from Brazilian NGOs, that counter findings in the US report and urge unity in stopping deforestation, not for the economic betterment of US producers, but for everyone.


Saving tropical forests helps protects U.S. agriculture, argues campaign

(06/18/2010) Reducing deforestation abroad helps protect the U.S. agricultural sector by ensuring higher prices for commodities and reducing the cost of compliance with expected climate regulations, argues a new report issued by Avoided Deforestation Partners, a group pushing for the inclusion of tropical forests in domestic climate policy, and the National Farmers Union, a farming lobby group.


A nation of tragedies: the unseen elephant wars of Chad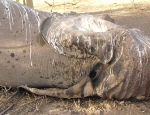 (05/12/2010) Stephanie Vergniault, head of SOS Elephants in Chad, says she has seen more beheaded corpses of elephants in her life than living animals. In the central African nation, against the backdrop of a vast human tragedy—poverty, hunger, violence, and hundreds of thousands of refugees—elephants are quietly vanishing at an astounding rate. One-by-one they fall to well-organized, well-funded, and heavily-armed poaching militias. Soon Stephanie Vergniault believes there may be no elephants left. A lawyer, screenwriter, and conservationist, Vergniault is a true Renaissance-woman. She first came to Chad to work with the government on electoral assistance, but in 2009 after seeing the dire situation of the nation's elephants she created SOS Elephants, an organization determined to save these animals from local extinction.


How an agricultural revolution could save the world's biodiversity, an interview with Ivette Perfecto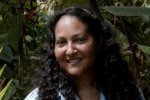 (05/04/2010) Most people who are trying to change the world stick to one area, for example they might either work to preserve biodiversity in rainforests or do social justice with poor farmers. But Dr. Ivette Perfecto was never satisfied with having to choose between helping people or preserving nature. Professor of Ecology and Natural Resources at the University of Michigan and co-author of the recent book Nature's Matrix: The Link between Agriculture, Conservation and Food Sovereignty, Perfecto has, as she says, "combined her passions" to understand how agriculture can benefit both farmers and biodiversity—if done right.


Large-scale soy farming in Brazil pushes ranchers into the Amazon rainforest

(04/28/2010) Industrial soy expansion in the Brazilian Amazon has contributed to deforestation by pushing cattle ranchers further north into rainforest zones, reports a new study published the journal Environmental Research Letters.


Photo: monster worm is less than a monster

(04/28/2010) Some places have Loch Ness and Bigfoot, but the Palouse prairie of the western United States has the giant Palouse earthworm. Reported to stretch 3 feet long, spit, and—even more strangely—smell like lilies, the earthworm has become apart of the region's folklore and has only been seen a few times since the 1980s leading to concerns that it was gravely endangered and maybe even extinct.


United States has higher percentage of forest loss than Brazil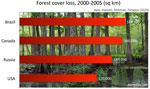 (04/26/2010) Forests continue to decline worldwide, according to a new study in the Proceedings of the National Academy of Science (PNAS). Employing satellite imagery researchers found that over a million square kilometers of forest were lost around the world between 2000 and 2005. This represents a 3.1 percent loss of total forest as estimated from 2000. Yet the study reveals some surprises: including the fact that from 2000 to 2005 both the United States and Canada had higher percentages of forest loss than even Brazil.


Diverse habitats needed for survival of small mammals in Mexico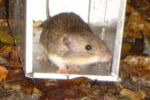 (03/29/2010) A new study in Tropical Conservation Science shows that small tropical mammals in Mexico—bats and rodents—require a variety of habitats to thrive. Surveying mammal populations in the Isthmus of Tehuantepec, Oaxaca, Mexico, researchers found that sites comprising the greatest habitat diversity carried also the greatest diversity of rodents. In turn bats lived in all variety of habitats and moved easily from one to another.


Women in Bangladesh help biodiversity with homegardens

(03/29/2010) Overpopulated, largely poor, and environmentally degraded, the nation of Bangladesh has known its share of woes. Yet even in face of struggles, including a forest loss of over 90 percent, the women of Bangladesh are aiding the country's struggling people and biodiversity through the establishment of some 20 million homegardens. Long-neglected by the government and NGOs, these homegardens provide food, firewood, and medicine.


Last chance to save Bangladeshi forest: 90 percent of the Sal ecosystem is gone

(03/29/2010) Considered the most threatened ecosystem in Bangladesh, the moist deciduous Sal forest (Shorea robusta) is on the verge of vanishing. In 1990 only 10 percent of the forest cover remained, down from 36 percent in 1985 according to statistics from the Food and Agricultural Organization (FAO). A new study in the online open-access journal Tropical Conservation Science looks at the threats posed to the Shal forest and ways in which it may still be saved.


Just how bad is meat-eating for the environment?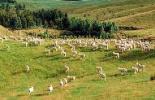 (03/28/2010) Meat is booming. In the past thirty years, livestock production has increased threefold. In many parts of the world where incomes are expanding, meat, once a delicacy, is now eaten regularly and voraciously. But what are the environmental impacts of this 'livestock revolution'? Two recent studies look at the global impact of the livestock industry, one alleges that its environmental impacts in relation to greenhouse gas emissions has been overestimated, while the other takes a holistic view of the industry's environmental impact.



Page 1 | Page 2 | Page 3 | Page 4 | Page 5 | Page 6 | Page 7 | Page 8 | Page 9