News articles on extinct animals

---
Mongabay.com news articles on extinct animals in blog format. Updated regularly.





Egyptian art helps chart past extinctions of big mammals


(12/01/2014) Life in modern Egypt clings to the Nile River. This crowded green strip within the desert supports more than 2,300 people per square kilometer (6,000 per square mile). But 6,000 years ago, all of Egypt was green and vibrant, teeming with life much like the current Serengeti. Over time, this rich ecosystem fell apart.


Meet the world's rarest chameleon: Chapman's pygmy


(11/25/2014) In just two forest patches may dwell a tiny, little-known chameleon that researchers have dubbed the world's most endangered. Chapman's pygmy chameleon from Malawi hasn't been seen in 16 years. In that time, its habitat has been whittled down to an area about the size of just 100 American football fields.


Gone for good: world's largest earwig declared extinct


(11/19/2014) The world has lost a giant: this week the IUCN Red List officially declared St. Helena giant earwig extinct. While its length of 80 millimeters (3.1 inches) may not seem like much, it's massive for an earwig and impressive for an insect. Only found on the island of St. Helena in the remote southern Atlantic, experts believe the St. Helena giant earwig was pushed to extinction by habitat destruction.


It only took 2,500 people to kill off the world's biggest birds


(11/10/2014) The first settlers of New Zealand killed off nine species of giant birds, known as moas, with a population no bigger than a few thousand people, according to new research published in Nature Communications. The biggest moas stood up to 3.6 meters (12 feet) tall, making these mega-birds the largest animals in the country and contenders for the biggest birds ever.


13 newly-discovered birds declared extinct


(08/18/2014) In a recent update of the IUCN Red List, scientists have identified 13 new bird species that have gone extinct since 1500. In total the list now finds that at least 140 bird species gone extinct in the past five hundred years, representing 1.3 percent of the world's total known birds.


87 new bird species considered threatened with extinction


(07/29/2014) Scientists have added 361 new bird species to the IUCN Red List following a major taxonomic review of non-passerine birds, i.e. non-perching or non-songbirds. Worryingly, 87 of these new birds are threatened with extinction, a percentage nearly double the overall threatened percentage for all birds, which currently sits at 13 percent.


Scientists uncover new marine mammal genus, represented by single endangered species


(05/14/2014) This is the story of three seals: the Caribbean, the Hawaiian, and the Mediterranean monk seals. Once numbering in the hundreds of thousands, the Caribbean monk seal was a hugely abundant marine mammal found across the Caribbean, and even recorded by Christopher Columbus during his second voyage, whose men killed several for food.


Blame humans: new research proves people killed off New Zealand's giant birds


(03/17/2014) Moas were a diverse group of flightless birds that ruled over New Zealand up to the arrival of humans, the biggest of these mega-birds stood around 3.5 meters (12 feet) with outstretched neck. While the whole moa family—comprised of nine species—vanished shortly after the arrival of people on New Zealand in the 13th Century, scientists have long debated why the big birds went extinct. Some theories contend that the birds were already in decline due to environmental changes or volcanic activity before humans first stepped on New Zealand's beaches. But a study released today in the Proceedings of the National Academy of Sciences (PNAS) finds no evidence of said decline, instead pointing the finger squarely at us.


The smoothtooth blacktip shark and four other species rediscovered in markets


(01/21/2014) Scientific American) magazine recently ran an article on the rediscovery of the smoothtooth blacktip shark (Carcharhinus leiodon) in a Kuwaiti fish market. Believed extinct for over 100 years, the smoothtooth had not been seen since the naturalist Wilhelm Hein returned from a trip to Yemen in 1902. With its reappearance, scientists scoured Kuwaiti markets and discovered an astounding 47 individual smoothtooth blacktips.


86 percent of big animals in the Sahara Desert are extinct or endangered


(12/03/2013) Bigger than all of Brazil, among the harshest ecosystems on Earth, and largely undeveloped, one would expect that the Sahara desert would be a haven for desert wildlife. One would anticipate that big African animals—which are facing poaching and habitat loss in other parts of the world—would thrive in this vast wilderness. But a new landmark study in Diversity and Distributions finds that the megafauna of the Sahara desert are on the verge of total collapse.


Giant turtle-devouring duck-billed platypus discovered


(11/04/2013) Based on a single tooth from Australia, scientists believe they have discovered a giant, meter-long (3.3 feet) duck-billed platypus that likely fed on fish, frogs, and even turtles, according to a new study in Journal of Vertebrate Paleontology. At least twice the size of a modern duckbilled platypus, the scientists say the extinct giant likely lived between 15 and 5 million years ago.


Nutrient deficiency in Amazon rainforest linked to megafauna extinction


(08/12/2013) Around twelve thousand of years ago, the Amazon was home to a menagerie of giant creatures: the heavily armored glyptodons, the elephant-sized ground sloth, and the rhino-like toxodons among others. But by 10,000 B.C. these monsters were largely gone, possibly due to overhunting by humans or climatic changes. There's no question that the rapid extinction of these megafauna changed the environment, but a new study in Nature Geoscience posits a novel theory: did the mass extinction of big mammals lead to nutrient deficiency, especially of nitrogen, in parts of the Amazon rainforest?


Vocal-sac breeding frog possibly extinct


(07/02/2013) Somewhere in the wet pine forests of Chile, a male frog is gulping-up a bunch of eggs. No he's not eating them, he's just being a good dad. Darwin's frogs are known for their unique parenting-style: tadpoles are incubated in the vocal sac of the father. First recorded by Charles Darwin during his world famous voyage aboard the Beagle, the amphibians were common in the native Chilean pine forests until the last few decades. Now, scientists believe that one of the two species, the northern Darwin's frog (Rhinoderma rufum), may have vanished for good. And the other is hanging on by a thread.


Could the Tasmanian tiger be hiding out in New Guinea?


(05/20/2013) Many people still believe the Tasmanian tiger (Thylacinus cynocephalus) survives in the wilds of Tasmania, even though the species was declared extinct over eighty years ago. Sightings and reports of the elusive carnivorous marsupial, which was the top predator on the island, pop-up almost as frequently as those of Bigfoot in North America, but to date no definitive evidence has emerged of its survival. Yet, a noted cryptozoologist (one who searches for hidden animals), Dr. Karl Shuker, wrote recently that tiger hunters should perhaps turn their attention to a different island: New Guinea.


New prehistoric animal named after Johnny Depp due to its 'scissorhands'


(05/19/2013) Half a billion years after an arthropod with long triple claws roamed the shallow Cambrian seas, scientists have named it after Hollywood movie actor, Johnny Depp: Kooteninchela deppi. Depp, known for his versatility as an actor, played Edward Scissorhands—an artificial man with long scissors for hands—in a popular 1990 film.


13 year search for Taiwan's top predator comes up empty-handed

(05/01/2013) After 13 years of searching for the Formosan clouded leopard (Neofelis nebulosa brachyura), once hopeful scientists say they believe the cat is likely extinct. For more than a decade scientists set up over 1,500 camera traps and scent traps in the mountains of Taiwan where they believed the cat may still be hiding out, only to find nothing.


Featured video: time to meet The Lonely Dodo


(04/24/2013) A new short animation (see below) highlights the plight of today's most endangered species by focusing on one which is already extinct: the dodo. The animation, produced by Academy award-winning studio Aardman, introduces the world to the last, and very lonely, dodo. The short was created for conservation organization, the Durrell Wildlife Conservation Trust, which is striving to save a number of species from the dodo's fate.


Yangtze porpoise down to 1,000 animals as world's most degraded river may soon claim another extinction


(04/16/2013) A survey late last year found that the Yangtze finless porpoise (Neophocaena asiaeorientalis asiaeorientalis) population has been cut in half in just six years. During a 44-day survey, experts estimated 1,000 river porpoises inhabited the river and adjoining lakes, down from around 2,000 in 2006. The ecology of China's Yangtze River has been decimated the Three Gorges Dam, ship traffic, pollution, electrofishing, and overfishing, making it arguably the world's most degraded major river. These environmental tolls have already led to the likely extinction of the Yangtze river dolphin (Lipotes vexillifer), or baiji, and possibly the Chinese paddlefish (Psephurus gladius), which is one of the world's longest freshwater fish.


Humans killed over 10 percent of the world's bird species when they colonized the Pacific Islands


(03/25/2013) Around 4,000 years ago intrepid Polynesian seafarers made their way into an untamed wilderness: the far-flung Pacific Islands. Over a thousands or so years, they rowed from one island to another, stepping on shores never yet seen by humans. While this vast colonization brought about a new era of human history, it also ended the existence of well-over a thousand bird species according to a new study in the Proceedings of the National Academy of Sciences (PNAS).


Extinction warning: racing to save the little dodo from its cousin's fate


(03/04/2013) Sometime in the late 1600s the world's last dodo perished on the island of Mauritius. No one knows how it spent its final moments—rather in the grip of some invasive predator or simply fading away from loneliness—but with its passing came an icon of extinction, that final breath passed by the last of its kind. The dodo, a giant flightless pigeon, was a marvel of the animal world: now another island ground pigeon, known as the little dodo, is facing its namesake's fate. Found only in Samoa, composed of ten islands, the bird has many names: the tooth-billed pigeon, the Manumea (local name), and Didunculus ("little dodo") strigirostris, which lead one scientist to Christen it the Dodlet. But according to recent surveys without rapid action the Dodlet may soon be as extinct as the dodo.


New species of bioluminescent cockroach possibly already extinct by volcanic eruption


(11/14/2012) While new species are discovered every day, Peter Vršanský and company's discovery of a light-producing cockroach, Lucihormetica luckae, in Ecuador is remarkable for many reasons, not the least that it may already be extinct. The new species represents the only known case of mimicry by bioluminescence in a land animal. Like a venomless king snake beating its tail to copy the unmistakable warning of a rattlesnake, Lucihormetica luckae's bioluminescent patterns are nearly identical to the poisonous click beetle, with which it shares (or shared) its habitat.


Artificial 'misting system' allows vanished toad to be released back into the wild


(11/01/2012) In 1996 scientists discovered a new species of dwarf toad: the Kihansi spray toad (Nectophrynoides asperginis). Although surviving on only two hectares near the Kihansi Gorge in Tanzania, the toads proved populous: around 17,000 individuals crowded the smallest known habitat of any vertebrate, living happily off the moist micro-habitat created by spray from adjacent waterfalls. Eight years later and the Kihansi spray toad was gone. Disease combined with the construction of a hydroelectric dam ended the toads' limited, but fecund, reign.


96 percent of the world's species remain unevaluated by the Red List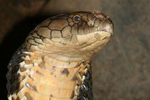 (06/28/2012) Nearly 250 species have been added to the threatened categories—i.e. Vulnerable, Endangered, and Critically Endangered—in this year's update of the International Union for Conservation of Nature's (IUCN) Red List. The 247 additions—including sixty bird species—pushes the number of threatened species globally perilously close to 20,000. However to date the Red List has only assessed 4 percent of the world's known species; for the other 96 percent, scientists simply don't know how they are faring.


Lonesome George passes, taking unique subspecies with him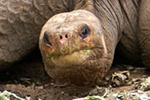 (06/25/2012) Lonesome George, the sole surviving member of the Pinta Island tortoise (Chelonoidis nigra abingdoni), was found dead on Sunday by staff at the Galapagos National Park. With George's passing, the Pinta Island tortoise subspecies officially falls into extinction. First found in 1972, Lonesome George became famous for representing the last of his kind. He was believed to be around 100—middle-aged for a Galapagos tortoise which can live to 200 years old. Staff plan to do an autopsy to determine the cause of death.


Blue tarantula, walking cactus, and a worm from Hell: the top 10 new species of 2011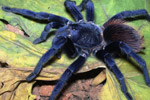 (05/23/2012) A sneezing monkey, a blue tarantula, and an extinct walking cactus are just three of the remarkable new species listed in the annual Top Ten New Species put together by the International Institute for Species Exploration at Arizona State University. This year's list includes a wide-variety of life forms from fungi to flower and invertebrate to primate.


Island bat goes extinct after Australian officials hesitate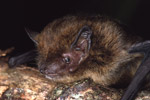 (05/23/2012) Nights on Christmas Island in the Indian Ocean will never again be the same. The last echolocation call of a tiny bat native to the island, the Christmas Island pipistrelle (Pipistrellus murrayi), was recorded on August 26th 2009, and since then there has been only silence. Perhaps even more alarming is that nothing was done to save the species. According to a new paper in Conservation Letters the bat was lost to extinction while Australian government officials equivocated and delayed action even though they were warned repeatedly that the situation was dire. The Christmas Island pipistrelle is the first mammal to be confirmed extinct in Australia in 50 years.


Skink biodiversity jumps 650 percent in the Caribbean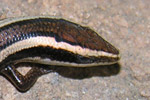 (04/30/2012) In a single paper in Zootaxa scientists have rewritten the current understanding of lizard biodiversity in the Caribbean. By going over museum specimens of skinks, scientists have discovered 24 new species and re-established nine species previously described species, long-thought invalid. The single paper has increased the number of skinks in the Caribbean by 650 percent, from six recognized species to 39. Unfortunately, half of these new species may already be extinct and all of them are likely imperiled.


Humans killed off magnificent Australian megafauna, flipping rainforest into savannah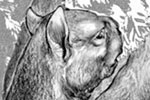 (03/27/2012) The theory that humans, and not climate change, was primarily responsible for the extinction of giant marsupials in prehistoric Australia takes another step forward with a new study in Science. Exploring sediment cores for past evidence of big herbivores, researchers found that the arrival of humans coincided with the loss of a menagerie of magnificent beasts, from giant kangaroos to fearsome marsupial lions and monster birds to Komodo dragon-like reptiles. The decline of this megafauna ultimately led to ecological changes that may have caused Australia's rainforest to become savannah.


Russia, South Korea sign agreement to resurrect woolly mammoth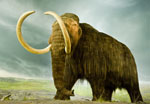 (03/19/2012) Last week Russian and South Korean educational facilities signed an agreement to work together to bring back the woolly mammoth (Mammuthus primigenius) from extinction. The project will be headed by Hwang Sooam of South Korea's Bioengineering Research Institute and will involve implanting a woolly mammoth embryo into a modern elephant.


Javan officials employ camera traps to find extinct tiger

(03/13/2012) Although officially declared extinct in 2003, some people believe the Javan tiger (panthera tigris sondaica) is still alive in the island's Meru Betiri National Park. To prove the big cat has not vanished for good, wildlife officials have installed five camera traps in the park, reports Antara News.


Meet the dinosaur that looks like a crow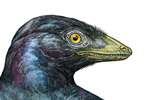 (03/08/2012) The more we discover about dinosaurs, the more these "terrible lizards" resemble otherworldly birds. None more so than the microraptor, which paleontologists have meticulously reconstructed in a paper in Science. Not only was the microraptor about the size of a modern-day crow, it looked very crow-like according to paleontologists, even down to the discovery that it sported dark iridescent feathers, the first yet recorded in nature.