News articles on europe

---
Mongabay.com news articles on europe in blog format. Updated regularly.





No-shows among South American leaders at Amazon summit

(11/27/2009) A summit between South American leaders to devise a plan to save the Amazon, failed to come up with a "common stance" on deforestation, as five of the eight invited leaders failed to show up to the meeting, reports Al Jazeera.


Reforestation effort would lower Britain's greenhouse gas emissions by 10 percent

(11/25/2009) A study by Britain's Forestry Commission found that planting 23,000 hectares of forest every year for the next 40 years would lower the island nation's greenhouse gas emissions by 10 percent, according to reporting by the BBC.


Holding the Global North Responsible for Climate Change: What Would Lord Russell Do?


(11/16/2009) If Lord Bertrand Russell were still alive today, he would most likely be appalled by the Global North's glaring inaction on climate change. One of the twentieth century's most eminent philosophers, Russell was also an outspoken critic of war and irrationality. In 1966, just as the United States was ramping up the war in Vietnam, Russell helped to establish a novel legal tribunal which condemned war crimes committed in South East Asia.


Extinct goat was "similar to crocodiles"


(11/16/2009) It sounds like something out of Greek mythology: a half-goat, half-reptilian creature. But researchers have discovered that an extinct species of goat, the Balearic Island cave goat or Myotragus balearicus, survived in nutrient-poor Mediterranean islands by evolving reptilian-specific characteristics. The goat, much like crocodiles, was able to grow at flexible rates, stopping growth entirely when food was scant. This adaptation—never before seen in a mammal—allowed the species to survive for five million years before being driven to extinction only 3,000 years ago, likely by human hunters.


New report: boreal forests contain more carbon than tropical forest per hectare


(11/12/2009) A new report states that boreal forests store nearly twice as much carbon as tropical forests per hectare: a fact which researchers say should make the conservation of boreal forests as important as tropical in climate change negotiations. The report from the Canadian Boreal Initiative and the Boreal Songbird Initiative, entitled "The Carbon the World Forgot", estimates that the boreal forest—which survives in massive swathes across Alaska, Canada, Northern Europe, and Russia—stores 22 percent of all carbon on the earth's land surface. According to the study the boreal contains 703 gigatons of carbon, while the world's tropical forests contain 375 gigatons.


Nations vulnerable to global warming present demands: carbon levels below 350ppm and billions in aid

(11/10/2009) A group of nations especially vulnerable to the effects of climate change have released a declaration calling for developed countries to keep CO2 emission below 350 parts per million (ppm) and to give 1.5 percent of their gross domestic product to aid developing nations in adapting to the myriad impacts of climate change.


Norway to give Guyana up to $250M for rainforest conservation

(11/09/2009) Norway will provide up to $250 million to Guyana as part of the South American country's effort to avoid emissions from deforestation.


EU is 2nd largest source of peat emissions after Indonesia, finds global peat survey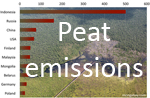 (11/04/2009) The EU is the world's second largest source of carbon dioxide emissions from peatlands drainage, after Indonesia, reports the first country-by-country assessment of peat stocks. The study, conducted by Wetlands International and Greifswald University, found that drainage of wetlands for agriculture, forestry and peat extraction causes 1.3 billion tons of carbon dioxide emissions per year. Emissions from fires and peat mining (for horticulture and fuel) amount to another 700,000 million tons per year.


Illegal logging trade from Myanmar to China slows, but doesn't stop

(10/28/2009) The illegal wood trade from Myanmar to China has slowed, but it still threatens Myanmar's tropical forests and species, according to a new report by Global Witness. From 2005 and 2008 improved border controls into China led to a drop in imports of logs and sawn wood by 70 percent.


Will Ecuador's plan to raise money for not drilling oil in the Amazon succeed?

(10/27/2009) Ecuador's Yasuni National Park is full of wealth: it is one of the richest places on earth in terms of biodiversity; it is home to the indigenous Waorani people, as well as several uncontacted tribes; and the park's forest and soil provides a massive carbon sink. However, Yasuni National Park also sits on wealth of a different kind: one billion barrels of oil remain locked under the pristine rainforest.


"Money is not a problem," palm oil CEO tells conservationists during speech defending the industry


(10/26/2009) Earlier this month at a colloquium to implement wildlife corridors for orangutans in the Malaysian state of Sabah, Dr. Yusof Basiron, the CEO of Malaysian Palm Oil Council (MPOC), told conservationists and primate experts that the palm oil industry was ready to fund reforestation efforts in the corridors. "We can raise the money to replant [the corridors] and keep contributing as a subsidy in the replanting process of this corridor for connecting forests," Basiron said in response to a question on how the palm oil industry will contribute. "Money is not a problem. The commitment is already there, the pressure is already very strong for this to be done, so it's just trying to get the thing into motion."


Perfect shot of the rare Iberian wolf wins nature photo contest

(10/22/2009) It's hard to believe the shot is real: it's that good. But a photo of a rare Iberian wolf—a subspecies of the gray wolf—jumping a fence has won the 45th Veolia Environment Wildlife Photo of the Year award. The photographer, Jose Luis Rodriguez, has said that he hopes the haunting image will inspire the people of Spain to be proud to have this endangered animal still roaming their countryside.


E.U. pushes for logging in forest conservation program

(10/08/2009) Without safeguards to protect natural forests from conversion to plantations and industrial logging, REDD may fail to deliver promised reductions in emissions, warns a coalition of activist groups.


Whale skeleton reveals species unknown to science

(09/22/2009) The importance of a whale to the oceanic ecosystem does not end with its life. After dying, a whale's body sinks to the bottom of the ocean and becomes food for many species, some of whom specialize on feeding on these corpses.


EU biofuels policy undermines governance in Indonesia, alleges report


(09/21/2009) Indonesian authorities are failing to prevent illegal logging and conversion of protected areas for oil palm cultivation used to supply the European market with supposedly "green" biofuels, alleges a new report from Milieudefensie (Friends of the Earth Netherlands) and WALHI KalBar (Friends of the Earth Indonesia, West Kalimantan). The report, "Failing governance - Avoiding responsibilities", claims that European biofuel policies have driven reckless oil palm expansion in Ketapang District, West Kalimantan, resulting in illegal issuance of development permits and land conflicts, thereby undermining governance structures.


Photos: new deep sea species discovered off the Canary Islands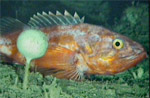 (09/21/2009) Owned by Spain, but located just off the northwest coast of Africa, the Canary Islands sport a wide variety of marine life, including five species of marine turtles, ten species of sharks and rays, and innumerable fish and invertebrates. However, a new expedition has gone beyond the known, sending a robot to depths of 500 meters to discover the secrets of the Canary Island's deep sea.


France announces carbon tax

(09/10/2009) The President of France, Nicolas Sarkozy, has announced that he will implement a carbon tax to help "save the human race" from global warming.


Hunger drives great tits to kill and eat bats as they hibernate

(09/09/2009) A common bird in Europe, great tits tend to stick to insects and seeds as a food source with caterpillars as a particular favorite. However, a new paper in Biology Letters found that the song bird employs unique feeding behavior in a cave in Hungary: they kill and eat hibernating pipistrelle bats. This is the first instance ever recorded of a song bir preying on bats.


Russia's plan to mine peatlands for energy could release 113 gigatons of carbon

(09/08/2009) Wetlands International, a not-for-profit organization dedicated to preserving the world's wetlands, has warned of drastic environmental consequences if the Russia government goes ahead with plans to begin large scale peat mining, including the potential release of 113 gigatons of carbon.


Japan throws down gauntlet, vows to cut greenhouse gas emissions 25 percent by 2020

(09/07/2009) The new prime minister of Japan, Yukio Hatoyama, has thrown down the gauntlet to other industrialized nations in the lead-up to the UN Climate Change Summit in Copenhagen this December. He had pledged to cut his nation's greenhouse gas emissions 25 percent from 1990 levels (the set date for the Kyoto Treaty) by 2020.


Investing in conservation could save global economy trillions of dollars annually

(09/03/2009) By investing billions in conserving natural areas now, governments could save trillions every year in ecosystem services, such as natural carbon sinks to fight climate change, according to a European report The Economics of Ecosystems and Biodiversity (TEEB).


Germany to pay Ecuador $650 million to forgo oil drilling, protect rainforest reserve

(09/03/2009) Germany has apparently agreed to fund a significant portion of Ecuador's scheme to leave Amazon rainforest oil reserves in the ground, according to Business Green.


Political heat rising on climate change, but does the United States feel it?

(09/02/2009) The UN Summit on Climate Change isn't for three months, yet the political temperature has been rising steadily over the summer. The heat is especially focused on the three big players at the summit: China, India, and the United States.


Greenhouse gas emissions drop in the EU for the fourth year in a row

(08/31/2009) In 2008 greenhouse gas emissions in the EU fell 1.3 percent, the European Environment Agency (EEA) said today. This figure measures only the emissions in the 15 EU countries that have commitments to reduce emissions, however when all 27 members of the EU are included, greenhouse gas emissions actually fell further: 1.5 percent.


Oil companies in the UK are big users of palm oil biodiesel

(08/17/2009) British motorists are unwittingly big consumers of palm oil produced on rainforest lands in southeast Asia, reports The Times.


Da Vinci's lion comes back to life

(08/17/2009) In 1515 Leonardo Da Vinci, artist and engineer, invented a mechanical lion that was given as a gift to Francois I, then King of France. The original was lost, but a new model has been crafted in Amboise, France by Renato Boaretto.


Boreal forests in wealthy countries being rapidly destroyed

(08/12/2009) Boreal forests in some of the world's wealthiest countries are being rapidly destroyed by human activities — including mining, logging, and purposely-set fires — report researchers writing in Trends in Ecology and Evolution.


After a hundred years, salmon swim by the Eiffel tower again

(08/12/2009) Atlantic salmon have returned to the Seine river reports the AFP. Absent for nearly a century, the salmon have returned entirely of their own volition: no reintroduction efforts were undertaken.


Greenpeace drops boulders in Swedish waters to protect marine life from bottom trawling

(08/10/2009) Activists with Greenpeace have begun placing massive granite rocks in Swedish waters to prevent fishing boats from bottom trawling in sensitive areas.


Global warming may be causing animals to shrink

(07/20/2009) Warming climate may favor small species over large ones, reports a study published Monday in the early online edition of Proceedings of the National Academy of Sciences.


Global warming causes sheep to shrink

(07/02/2009) Climate change is shrinking Scotland's wild Soay sheep despite the evolutionary advantages of having a large body, report researchers writing in the journal Science. The results suggest that the decrease is primarily an ecological response to environmental variation over the last 25 years, rather than evolutionary change.


Tesco responds to allegations of causing Amazon deforestation

(06/29/2009) Tesco, one of Europe's largest retailers, has sent a response to the British newspaper The Guardian in light of the paper's coverage of recent allegations that the chain store sells beef and leather products that caused deforestation of the Amazon.


Caribou and reindeer population plunges 60 percent in three decades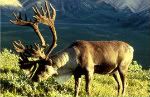 (06/14/2009) The first ever comprehensive survey of caribou worldwide (known as reindeer in Europe) has found that the species has suffered a staggering decline. Researchers from the University of Alberta discovered that the caribou population has fallen 60 percent in half as many years. The study published in Global Change Biology points to global warming and industrial development as the reasons behind the decline.


In the dark, bats identify each other by voice


(06/08/2009) Individual bats have the ability to tell the difference between other bats just by the sound of their voice, according to a study published in PLoS Computational Biology. Researchers from the University of Tuebingen, Germany found that the greater mouse-eared bat could distinguish between their fellows' echolocation calls. A subject bat was tested by having to select between two others depending on their calls. The subject bats chose correctly over 80 percent of the time.


After 400 years, beavers swim again in Scotland


(05/31/2009) The European beaver has been reintroduced into a loch in western Scotland. Eleven individual beavers were released on Friday, May 29th by the Scottish Beaver Trial (SBT), a project run by the Scottish Wildlife Trust, the Royal Zoological Society of Scotland and the Forestry Commission Scotland. The beaver was hunted to extinction throughout Britain during the Middle Ages for its fur. The last record of a beaver in Britain was made in 1526.


Dirt road converted into artificial island for birds in Eastern Turkey

(05/26/2009) A dirt road that had bisected Lake Kuyucuk in Turkey's Kars Province has been turned into an island for birds to breed safely away from livestock, foxes, and humans. Converted from a road into island in only two months, the 200 meter-long artificial island is the first of its kind in Eastern Anatolia.


Turkey ignores bluefin tuna quotas, further imperiling critically-endangered species

(05/12/2009) A few weeks into the bluefin tuna fishing season and Turkey has decided to go it alone. Breaking international agreements, the Turkish government has announced that it will ignore agreed-upon bluefin tuna quotas. The news is not good for the survival of the critically-endangered fish species, since Turkey operates the largest Mediterranean fleet for bluefin tuna.


The EU and Republic of Congo announce system to eradicate illegal logging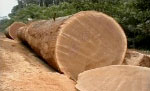 (05/11/2009) The Republic of Congo and the EU have announced a new system to ensure that by 2011 no illegal timber will reach European Union member nations from the Republic of Congo. Under the system all wood products will be required to carry a license showing that the timber was obtained legally.


Canada and Britain abandon conventional coal

(04/29/2009) In an effort to curb climate change, both Britain and Canada have announced plans to stop building new conventional coal power plants, a move long-advocated by environmentalists. Both nations have turned their sights to the possibility of clean coal, a controversial and still unproven method that has divided environmentalists, scientists, and policy makers.


Starving vultures in Europe allowed to feast again

(04/26/2009) European vultures have been thrown a lifeline. Last week, Members of the European Parliament voted to change a law that had banned farmers across the continent from leaving dead livestock in the field, a major source of food for vultures.


DNA testing finds identical animals actually different species

(04/23/2009) Seemingly identical animals on the outside may in fact be completely different species, according to scientists who have made a startling discovery that could have widespread implications for biology.


Bird migrations lengthen due to global warming, threatening species


(04/15/2009) Global warming is likely to increase the length of bird migrations, some of which already extend thousands of miles. The increased distance could imperil certain species, as it would require more energy reserves than may be available. The new study, published in the Journal of Biogeography, studied the migration patterns of European Sylvia warblers from Africa to breeding grounds in Europe every spring. They discovered that climate change would likely push the breeding ranges of birds north, causing migrations to lengthen, in some cases by a total of 250 miles.


Norway emerges as champion of rainforest conservation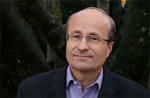 (03/19/2009) While citizens in western countries have long paid lip service to saving rainforests, Norway has quietly emerged as the largest and most important international force in tropical forest conservation. The small Scandinavian country has committed 3 billion krone ($440 million) a year to the effort, a figure vastly greater than the $100M pledged — but never fully contributed — by the United States under the Tropical Forest Conservation Act (TFCA). Norway now hopes it can help push to include forest conservation in the successor to the Kyoto Protocol by providing funding and fostering cooperation among international actors like the UN and World Bank, as well as developing countries, to fund the creation of an international architecture which makes it possible to incorporate deforestation and degradation into a post-2012 climate regime.


Illegal timber trade to face tough penalties in the E.U.


(02/18/2009) Companies dealing in illegal timber may soon face stiff penalties under a proposed E.U. regulation. The European Parliament voted Monday to impose penalties on companies who use or trade illegally sourced timber. National authorities will have the power to impound timber of illegal origin, fine companies, and even shut down particularly egregious violators. Penalties will be "at least five times the value of the timber products" under the proposal, which will be voted on in April at Parliament's plenary session and then later by EU agriculture ministers.


Butterfly tricks ants by mimicking their queen's vocalizations

(02/05/2009) With cohesive hierarchical societies and a number of communication techniques, ants have been able to conquer a wide variety of ecosystems with great success. However, according to a recent paper in Science ants' highly structured society at times comes with a price. A number of insects have evolved means to covertly infiltrate the ants' society and live off their work and bounty by closely mimicking various ant communication methods. While scientists believe that these parasitical insects largely mimic ant communications like chemical exchange and physical contact—such as touching antennae—the study, however, discovered a butterfly which succeeds in infiltrating the highest echelons of ant society by vocalizing like a queen.


Norway to pay Guyana to save its rainforests


(02/05/2009) Norway will provide financial support for Guyana's ambitious plan to conserve its rainforests, reports the Guyana Chronicle. Meeting in Oslo, Norway on Tuesday, Guyana President Bharrat Jagdeo and Norwegian Prime Minister Jens Stoltenberg signed a Memorandum of Understanding agreeing to establish a partnership to reduce greenhouse gas emissions from deforestation and forest degradation (REDD). The leaders will push for the incorporation of a REDD mechanism that includes low deforestation countries like Guyana in a post-2012 climate change agreement.


Iceland raises whale killing quota to 150 fin whales, 100 minkes per year

(01/28/2009) The outgoing administration in Iceland has substantially raised the country's whaling quota, reports the BBC.


Macedonians plant six million trees—in one day

(12/10/2008) While the world meets in Poznan, Poland to discuss actions related to global warming, the small Republic of Macedonia has already achieved an impressive goal. On November 19th, thousands of Macedonians took part in planting trees in a massive reforestation effort. Altogether they planted six million trees: three trees for every citizen of the country.


Finland, Sweden push for loophole that would drive destruction of peatlands around the world

(12/09/2008) Finland and Sweden are pushing for a loophole in the E.U.'s Renewable Energy Directive that would open up vast tracts of peatlands around the world to development for biofuels production. The move could have drastic consequences for climate and biodiversity, warns Wetlands International, an environmental group.


A new reason to ban whaling: your health

(11/28/2008) Health officials have recommended a ban on the eating of pilot whales, a traditional food source, in the Faroe Islands, reports New Scientist. The build-up of toxins — which bioaccumulate up the food chain as predators feed on tainted organisms — have rendered whale meat harmful to humans.



Page 1 | Page 2 | Page 3 | Page 4 | Page 5 | Page 6 | Page 7