News articles on europe

---
Mongabay.com news articles on europe in blog format. Updated regularly.





Climatologists cleared of any "scientific malpractice"

(04/15/2010) Two inquiries into the research of several climatologists at the University of East Anglia's Climate Research Unit (CRU) have now cleared the researchers of any wrong-doing. The second inquiry, which looked specifically at 11 representatives studies including global temperature findings and work with tree rings, announced yesterday that they found "no evidence of any deliberate scientific malpractice in any of the work of the Climatic Research Unit, and had it been there we believe that it is likely that we would have detected it," according to the panel, which included experts from the United States, Switzerland, and the UK.


Jane Goodall renews her faith in nature and humanity during the "Gombe 50" anniversary, An interview with Dr. Jane Goodall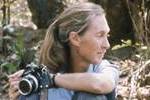 (04/12/2010) 2010 marks a monumental milestone for the Jane Goodall Institute (JGI) and its founder, Dr. Jane Goodall, DBE. Fifty years ago, Goodall, who is today a world-renowned global conservation leader, first set foot on the shores of Lake Tanganyika, in what is now Tanzania's Gombe National Park. The chimpanzee behavioral research she pioneered at Gombe has produced a wealth of scientific discovery, and her vision has expanded into a global mission 'to empower people to make a difference for all living things.' Time, however, has not stood still for Gombe. The wild chimps of the area have suffered as the local human population has swelled. Gombe National Park is now a forest fragment, a 35-square-kilometer island of habitat isolated in a sea of subsistence farming. Because the problems facing Gombe—unsustainable land practices, overpopulation, and a cycle of poverty—are typical of many other areas, lessons learned by Dr. Goodall and her team provide valuable insights for solutions at Gombe and beyond.


Mars to use only sustainably-sourced fish in pet food by 2020

(04/01/2010) Mars, Inc. announced Thursday it will use only sustainably-sourced fish in its pet products, including PEDIGREE®, SHEBA® and WHISKAS® branded products, by 2020.


Consumption habits cause rich countries to outsource emissions

(03/08/2010) Over a third of the greenhouse gas emissions related to the consumption of goods in wealthy nations actually occur in developing countries, according to a new analysis by researchers with the Carnegie Institution. Annually, each person if the United States outsources 2.5 tons of carbon due to consumption habits, most frequently in China. In Europe the figure of 'outsourced' emissions rises to 4 tons per person.


Common pesticide changes male frogs into females, likely devastating populations

(03/01/2010) One of the world's most popular pesticides, atrazine, chemically castrates male frogs and in some instances changes them into completely functionally females, according to a new study in the Proceedings of the National Academy of Sciences. The authors conclude that atrazine likely plays a large, but unsuspected role in the current global amphibian crisis.


How that cork in your wine bottle helps forests and biodiversity, an interview with Patrick Spencer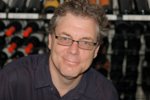 (03/01/2010) Next time you're in the supermarket looking to buy a nice bottle of wine: think cork. Although it's not widely known, the cork industry is helping to sustain one of the world's most biodiverse forests, including a number of endangered species such as the Iberian lynx and the Barbary deer. Spreading across 6.6 million acres in southern Europe (France, Spain, Portugal, and Italy) and northern Africa (Algeria, Morocco, and Tunisia) oak cork trees Quercus suber are actually preserved and protected by the industry.


EU: rainforests can be converted to palm oil plantations for biofuel production


(02/04/2010) The European Union may be planning to classify oil palm plantations as forests, raising fears among environmental groups of expanded conversion of tropical rainforests for biofuel production, reports the EUobserver, which cites a leaked document from the European Commission. The draft document shows that policymakers are considering language that would specifically allow use of biofuels produced via conversion of rainforests to oil palm plantations.


Sophisticated flying methods allow insects to hitchhike on fast winds

(02/04/2010) Researchers have long been fascinated by how insects migrate thousands of kilometers, for example from Britain to the Mediterranean. A new study, published in Science shows that although tiny, insects are not at the mercy of winds as expected. Instead they employ sophisticated flight behaviors to use fast winds to their advantage.


Why top predators matter: an in-depth look at new research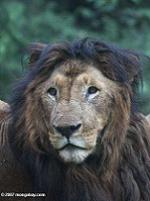 (02/02/2010) Few species have faced such vitriolic hatred from humans as the world's top predators. Considered by many as pests—often as dangerous—they have been gunned down, poisoned, speared, 'finned', and decimated across their habitats. Even where large areas of habitat are protected, the one thing that is often missing are top predators. However, new research over the past few decades is showing just how vital these predators are to ecosystems. Biologists have long known that predators control populations of prey animals, but new studies show that they may do much more. From controlling smaller predators to protecting river banks from erosion to providing nutrient hotspots, it appears that top predators are indispensible to a working ecosystem. Top predators sit at the apex of an ecosystem's food chain. Wolves in Alaska, tigers in Siberia, lions in Kenya, white sharks in the Pacific are all examples of top predators.


Iceland leads world on environmental issues, but China, US, and Canada plummet

(01/27/2010) Evaluating 163 nations on their environmental performance, the Environmental Performance Index (EPI) has named Iceland the most environmental nation. Released every two years, the EPI also found that the world's two largest super-powers—China and the US—have both fallen behind on confronting environmental challenges.


NASA: 2009 second warmest year on record

(01/24/2010) According to NASA's Goddard Institute for Space Studies (GISS), last year was tied for the second warmest year on record after 2005, the warmest year on record. If just looking at the southern hemisphere, however, 2009 proved the warmest yet recorded since record-taking began in 1880. Overall 2009 tied a total of five other years—four from the 2000s—for the second warmest on record. But, researchers say what is most important was that the past decade, from January 1st 2000 to December 31st 2009, proved the warmest on record.


UK planning to reintroduce insects

(01/17/2010) When one thinks of reintroducing wildlife, one usually thinks of big charismatic mammals, such as wolves or beaver, or desperate birds like the Californian condor. But the Royal Society for the Protection of Birds in Scotland is going one step further to save its unique ecology with plans to reintroduce four species of dwindling insects.


Consumers should help pay the bill for 'greener' palm oil


(01/12/2010) Palm oil is one of the world's most traded and versatile agricultural commodities. It can be used as edible vegetable oil, industrial lubricant, raw material in cosmetic and skincare products and feedstock for biofuel production. Growing global demand for palm oil and the ensuing cropland expansion has been blamed for a wide range of environmental ills, including tropical deforestation, peatland degradation, biodiversity loss and CO2 emissions. In response to these concerns, a group of stakeholders—including activists, investors, producers and retailers—formed the Roundtable on Sustainable Palm Oil (RSPO) to develop a certification scheme for palm oil produced through environmentally- and socially-responsible ways. It is widely anticipated that the creation of a premium market for RSPO-certified sustainable palm oil (CSPO) would incentivize palm oil producers to improve their management practices.


Saving biodiversity 'on the same scale' as climate change: German Chancellor

(01/11/2010) In a kick-off event for the UN's Year of Biodiversity, German Chancellor Angela Merkel, compared the importance of saving biodiversity to stopping climate change.


Gone: a look at extinction over the past decade



(01/03/2010) No one can say with any certainty how many species went extinct from 2000-2009. Because no one knows if the world's species number 3 million or 30 million, it is impossible to guess how many known species—let alone unknown—may have vanished recently. Species in tropical forests and the world's oceans are notoriously under-surveyed leaving gaping holes where species can vanish taking all of their secrets—even knowledge of their existence—with them.


French company CMA-CGM facilitating destruction of Madagascar's rainforests, undermining France's position in Copenhagen

(12/17/2009) Delmas, a subsidiary of French shipping giant CMA-CGM, is facilitating the destruction of Madagascar's endangered rainforests by providing transport for timber illegally logged from the country's national parks, report multiple sources that have been investigating the illegal rosewood trade in the Indian Ocean island nation. The accusations put Delmas directly in conflict with the French government's push at climate talks in Copenhagen to establish stronger safeguards against illegal logging.


U.S. pledges $1B towards rainforest conservation

(12/17/2009) The U.S. will contribute $1 billion towards an effort to reduce emissions from deforestation, according to Agriculture Secretary Tom Vilsack.


Catastrophic sea level rise could occur with only two degrees Celsius warming

(12/17/2009) Allowing the climate to rise by just two degrees Celsius—the target most industrialized nations are currently discussing in Copenhagen—may still lead to a catastrophic sea level rise of six to nine meters, according to a new study in Nature. While this rise in sea levels would take hundreds of years to fully occur, inaction this century could lock the world into this fate.


Rich logging countries open logging loophole in plan to reduce deforestation

(12/15/2009) While one tropical forest policy group saw hopeful signs emerging in the most recent revision of the negotiating text on the reducing emissions from deforestation and degradation (REDD) mechanism at climate talks in Copenhagen, activist groups are warning that there remains a substantial logging loophole for developed countries.


Well-known climate change denialist labels activists in Copenhagen 'Hitler Youth'

(12/15/2009) Prominent climate change denialist and past advisor to Margaret Thatcher, Viscount Christopher Monckton, has persisted in labeling protestors in Copenhagen 'Hitler Youth' despite little historical connection.


1700 UK researchers sign statement standing behind global warming science

(12/10/2009) 1,700 British scientists have signed a statement put out by the Met Office declaring that they have the "utmost confidence" in the science behind climate change. The statement and signatures comes after emails by prominent climate change researchers were stolen from the University of East Anglia. Critics say that the emails show that the researchers have hidden and manipulated evidence. However, many scientists, including those who sent the emails, contend that statements in the emails have been taken out of context by climate change deniers and the media.


Gore, Moon, and Rasmussen attempt to regain trust after 'Danish Text' leak in Copenhagen

(12/09/2009) The head of the UN, Ban-Ki Moon; the Danish Prime Minister, Lars Lokke Rasmussen; and American climate change leader, Al Gore, all attempted to downplay the leak of the 'Danish Text' which has riled developing countries due to portions of its content, such as allowing a climate fund to be controlled by the World Bank, seemingly overturning the Kyoto principle whereby developed countries are held responsible for climate change, and setting higher emission per capita standards for industrialized countries over developing countries even in forty years time.


Developed countries plan to hide emissions from logging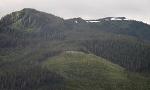 (12/09/2009) While developing countries in the tropics have received a lot of attention for their deforestation emissions (one thinks of Brazil, Indonesia, and Malaysia), emissions from logging—considered forest cover change—in wealthy northern countries has been largely overlooked by the media. It seems industrialized countries prefer it this way: a new study reveals just how these countries are planning to hide forestry-related emissions, allowing nations such as Canada, Russia, and the EU to contribute to climate change without penalty.


Leaked document in Copenhagen seen as sidelining poor countries

(12/08/2009) A document leaked late in the day at Copenhagen has threatened to further divide developing nations from wealthy countries during the conference in Denmark. The document, labeled as the 'Danish-text', is seen by many as sidelining poor countries by handing over climate financing to the World Bank, requiring developing countries to cut total emissions, and in forty years time still allowing wealthy countries to emit more than developing per capita.


Europe says US and China emission targets don't go far enough

(12/07/2009) At a press conference during the first day of the UN Copenhagen Climate Change Conference, the European Union has stated it will not raise its emissions cuts from 20 percent to 30 percent by 2020 (over 1990 levels) unless the US and China go further in their cuts.


Email scandal may be turning against climate change deniers

(12/07/2009) It may be that climate change scientists and policymakers have simply had enough, and it may be that the emails which were hacked did not reveal the massive conspiracy that they were supposed to, either way climatologists and politicians have gone on the offensive against claims that the hacked emails from the East Anglia's Climate Research Unit are evidence that climate change is a conspiracy or hoax.


James Hansen says Copenhagen approach "fundamentally wrong" would be better to "reassess"

(12/03/2009) James Hansen, one of the world's foremost climatologists, told the Guardian today that he believes the Copenhagen talks are flawed to the point where failure of the talks may be the best way forward. "The approach that is being talked about is so fundamentally wrong that it would be better to reassess," Hansen said.


World leaders falling over themselves to show up at Copenhagen

(12/01/2009) If you're a world leader and you won't be in Copenhagen next week you might feel out of the loop. Currently 98 heads of state have agreed to attend the Climate Change Summit in Copenhagen—nearly half of the 192 member nations of the UN.


No-shows among South American leaders at Amazon summit

(11/27/2009) A summit between South American leaders to devise a plan to save the Amazon, failed to come up with a "common stance" on deforestation, as five of the eight invited leaders failed to show up to the meeting, reports Al Jazeera.


Reforestation effort would lower Britain's greenhouse gas emissions by 10 percent

(11/25/2009) A study by Britain's Forestry Commission found that planting 23,000 hectares of forest every year for the next 40 years would lower the island nation's greenhouse gas emissions by 10 percent, according to reporting by the BBC.


Holding the Global North Responsible for Climate Change: What Would Lord Russell Do?


(11/16/2009) If Lord Bertrand Russell were still alive today, he would most likely be appalled by the Global North's glaring inaction on climate change. One of the twentieth century's most eminent philosophers, Russell was also an outspoken critic of war and irrationality. In 1966, just as the United States was ramping up the war in Vietnam, Russell helped to establish a novel legal tribunal which condemned war crimes committed in South East Asia.


Extinct goat was "similar to crocodiles"


(11/16/2009) It sounds like something out of Greek mythology: a half-goat, half-reptilian creature. But researchers have discovered that an extinct species of goat, the Balearic Island cave goat or Myotragus balearicus, survived in nutrient-poor Mediterranean islands by evolving reptilian-specific characteristics. The goat, much like crocodiles, was able to grow at flexible rates, stopping growth entirely when food was scant. This adaptation—never before seen in a mammal—allowed the species to survive for five million years before being driven to extinction only 3,000 years ago, likely by human hunters.


New report: boreal forests contain more carbon than tropical forest per hectare


(11/12/2009) A new report states that boreal forests store nearly twice as much carbon as tropical forests per hectare: a fact which researchers say should make the conservation of boreal forests as important as tropical in climate change negotiations. The report from the Canadian Boreal Initiative and the Boreal Songbird Initiative, entitled "The Carbon the World Forgot", estimates that the boreal forest—which survives in massive swathes across Alaska, Canada, Northern Europe, and Russia—stores 22 percent of all carbon on the earth's land surface. According to the study the boreal contains 703 gigatons of carbon, while the world's tropical forests contain 375 gigatons.


Nations vulnerable to global warming present demands: carbon levels below 350ppm and billions in aid

(11/10/2009) A group of nations especially vulnerable to the effects of climate change have released a declaration calling for developed countries to keep CO2 emission below 350 parts per million (ppm) and to give 1.5 percent of their gross domestic product to aid developing nations in adapting to the myriad impacts of climate change.


Norway to give Guyana up to $250M for rainforest conservation

(11/09/2009) Norway will provide up to $250 million to Guyana as part of the South American country's effort to avoid emissions from deforestation.


EU is 2nd largest source of peat emissions after Indonesia, finds global peat survey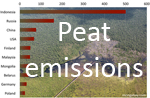 (11/04/2009) The EU is the world's second largest source of carbon dioxide emissions from peatlands drainage, after Indonesia, reports the first country-by-country assessment of peat stocks. The study, conducted by Wetlands International and Greifswald University, found that drainage of wetlands for agriculture, forestry and peat extraction causes 1.3 billion tons of carbon dioxide emissions per year. Emissions from fires and peat mining (for horticulture and fuel) amount to another 700,000 million tons per year.


Illegal logging trade from Myanmar to China slows, but doesn't stop

(10/28/2009) The illegal wood trade from Myanmar to China has slowed, but it still threatens Myanmar's tropical forests and species, according to a new report by Global Witness. From 2005 and 2008 improved border controls into China led to a drop in imports of logs and sawn wood by 70 percent.


Will Ecuador's plan to raise money for not drilling oil in the Amazon succeed?

(10/27/2009) Ecuador's Yasuni National Park is full of wealth: it is one of the richest places on earth in terms of biodiversity; it is home to the indigenous Waorani people, as well as several uncontacted tribes; and the park's forest and soil provides a massive carbon sink. However, Yasuni National Park also sits on wealth of a different kind: one billion barrels of oil remain locked under the pristine rainforest.


"Money is not a problem," palm oil CEO tells conservationists during speech defending the industry


(10/26/2009) Earlier this month at a colloquium to implement wildlife corridors for orangutans in the Malaysian state of Sabah, Dr. Yusof Basiron, the CEO of Malaysian Palm Oil Council (MPOC), told conservationists and primate experts that the palm oil industry was ready to fund reforestation efforts in the corridors. "We can raise the money to replant [the corridors] and keep contributing as a subsidy in the replanting process of this corridor for connecting forests," Basiron said in response to a question on how the palm oil industry will contribute. "Money is not a problem. The commitment is already there, the pressure is already very strong for this to be done, so it's just trying to get the thing into motion."


Perfect shot of the rare Iberian wolf wins nature photo contest

(10/22/2009) It's hard to believe the shot is real: it's that good. But a photo of a rare Iberian wolf—a subspecies of the gray wolf—jumping a fence has won the 45th Veolia Environment Wildlife Photo of the Year award. The photographer, Jose Luis Rodriguez, has said that he hopes the haunting image will inspire the people of Spain to be proud to have this endangered animal still roaming their countryside.


E.U. pushes for logging in forest conservation program

(10/08/2009) Without safeguards to protect natural forests from conversion to plantations and industrial logging, REDD may fail to deliver promised reductions in emissions, warns a coalition of activist groups.


Whale skeleton reveals species unknown to science

(09/22/2009) The importance of a whale to the oceanic ecosystem does not end with its life. After dying, a whale's body sinks to the bottom of the ocean and becomes food for many species, some of whom specialize on feeding on these corpses.


EU biofuels policy undermines governance in Indonesia, alleges report


(09/21/2009) Indonesian authorities are failing to prevent illegal logging and conversion of protected areas for oil palm cultivation used to supply the European market with supposedly "green" biofuels, alleges a new report from Milieudefensie (Friends of the Earth Netherlands) and WALHI KalBar (Friends of the Earth Indonesia, West Kalimantan). The report, "Failing governance - Avoiding responsibilities", claims that European biofuel policies have driven reckless oil palm expansion in Ketapang District, West Kalimantan, resulting in illegal issuance of development permits and land conflicts, thereby undermining governance structures.


Photos: new deep sea species discovered off the Canary Islands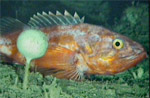 (09/21/2009) Owned by Spain, but located just off the northwest coast of Africa, the Canary Islands sport a wide variety of marine life, including five species of marine turtles, ten species of sharks and rays, and innumerable fish and invertebrates. However, a new expedition has gone beyond the known, sending a robot to depths of 500 meters to discover the secrets of the Canary Island's deep sea.


France announces carbon tax

(09/10/2009) The President of France, Nicolas Sarkozy, has announced that he will implement a carbon tax to help "save the human race" from global warming.


Hunger drives great tits to kill and eat bats as they hibernate

(09/09/2009) A common bird in Europe, great tits tend to stick to insects and seeds as a food source with caterpillars as a particular favorite. However, a new paper in Biology Letters found that the song bird employs unique feeding behavior in a cave in Hungary: they kill and eat hibernating pipistrelle bats. This is the first instance ever recorded of a song bir preying on bats.


Russia's plan to mine peatlands for energy could release 113 gigatons of carbon

(09/08/2009) Wetlands International, a not-for-profit organization dedicated to preserving the world's wetlands, has warned of drastic environmental consequences if the Russia government goes ahead with plans to begin large scale peat mining, including the potential release of 113 gigatons of carbon.


Japan throws down gauntlet, vows to cut greenhouse gas emissions 25 percent by 2020

(09/07/2009) The new prime minister of Japan, Yukio Hatoyama, has thrown down the gauntlet to other industrialized nations in the lead-up to the UN Climate Change Summit in Copenhagen this December. He had pledged to cut his nation's greenhouse gas emissions 25 percent from 1990 levels (the set date for the Kyoto Treaty) by 2020.


Investing in conservation could save global economy trillions of dollars annually

(09/03/2009) By investing billions in conserving natural areas now, governments could save trillions every year in ecosystem services, such as natural carbon sinks to fight climate change, according to a European report The Economics of Ecosystems and Biodiversity (TEEB).


Germany to pay Ecuador $650 million to forgo oil drilling, protect rainforest reserve

(09/03/2009) Germany has apparently agreed to fund a significant portion of Ecuador's scheme to leave Amazon rainforest oil reserves in the ground, according to Business Green.



Page 1 | Page 2 | Page 3 | Page 4 | Page 5 | Page 6 | Page 7