News articles on environmental politics

---
Mongabay.com news articles on environmental politics in blog format. Updated regularly.






Al Gore compares climate change deniers to 'birthers'

(05/03/2011) Former US Vice President, Al Gore, stated in a Time Magazine interview and in a recent presentation that climate change deniers and the so-called birthers—those who refuse to accept that President Obama was born in the US despite clear evidence—are similar. The implication being that both groups are denying clear evidence and creating a "struggle over what is a fact and what is not".
Obama focuses on climate change in Earth Day proclamation

(04/22/2011) After a long absence of speaking directly to the issue of climate change—he did not mention it once in his State of the Union speech in January—US President Barack Obama used his Earth Day proclamation to focus on it.
Scientists urge Papua New Guinea to declare moratorium on massive forest clearing

(04/19/2011) Forests spanning an area larger than Costa Rica—5.6 million hectares (13.8 million acres)—have been handed out by the Papua New Guinea government to foreign corporations, largely for logging. Granted under government agreements known as Special Agricultural and Business Leases (SABLs), the land leases circumvent the nation's strong laws pertaining to communal land ownership. Now, the Association for Tropical Biology and Conservation (ATBC), the world's largest professional society devoted to studying and conserving tropical forests, is urging the Papua New Guinea government to declare a moratorium on SABLs.
US wolves lose to politics

(04/17/2011) A 'rider' attached to the most recent budget passed this week in the US congress has stripped gray wolves from the protection of the Endangered Species Act, a first in the law's nearly 40-year-history. The rider, which was signed into law under the budget on Friday by US President Barack Obama, hands gray wolves (Canis lupus) in Montana, Idaho, Utah, Washington, and Oregon from Federal protection to state control. Hunting is expected to begin soon.
Indonesia and the EU reach agreement on illegal wood trade

(04/17/2011) A new agreement will work to keep illegal wood from Indonesia out of European Union markets. The Voluntary Partnership Agreement (VPA) will force Indonesia to only ship wood to the EU that has been approved as legal by a national authority, while EU customs workers are set to send any unapproved wood back to Indonesia. The VPA is a step forward in tackling the illegal timber market in Indonesia that is estimated to be worth $1 billion and has been responsible, in part, for leveling rainforests across the Indonesia islands.
From the Serengeti to Lake Natron: is the Tanzanian government aiming to destroy its wildlife and lands?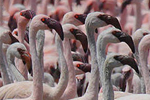 (04/14/2011) What's happening in Tanzania? This is a question making the rounds in conservation and environmental circles. Why is a nation that has so much invested in its wild lands and wild animals willing to pursue projects that appear destined not only to wreak havoc on the East African nation's world-famous wildlife and ecosystems, but to cripple its economically-important tourism industry? The most well known example is the proposed road bisecting Serengeti National Park, which scientists, conservationists, the UN, and foreign governments alike have condemned. But there are other concerns among conservationists, including the fast-tracking of soda ash mining in East Africa's most important breeding ground for millions of lesser flamingo, and the recent announcement to nullify an application for UNESCO Heritage Status for a portion of Tanzania's Eastern Arc Mountains, a threatened forest rich in species found no-where else. According to President Jakaya Kikwete, Tanzania is simply trying to provide for its poorest citizens (such as communities near the Serengeti and the Eastern Arc Mountains) while pursuing western-style industrial development.
Opposition rises against Mekong dam as governments ponder decision
(04/13/2011) As the governments of Laos, Thailand, Cambodia, and Vietnam ready to meet on April 19th to decide whether or not to move forward on the Xayaburi Dam, critics of Mekong River hydroelectric project have warned that the dam will devastate freshwater biodiversity and impact the livelihoods of hundreds of thousands, if not more. Last month a coalition of 263 organizations from 51 countries released a letter in opposition of the dam's construction.
Gas from 'fracking' not climate friendly

(04/13/2011) It appears every time a fossil fuels industry claims its energy is 'green' or 'climate-friendly', scientists discover this just isn't so. The most recent culprit is natural gas produced by an already controversial method known as hydraulic fracturing, or fracing, which extracts the gas from shale basins. A new study in Climatic Change has found that the process of fracing is worse than coal over a 20-year period and about equal over 100-years. Coal had long been considered the worst climate offender of all energy options.
Cambodian prime minister cancels titanium mine project citing impact on biodiversity and local people

(04/11/2011) In a surprise move, the Cambodian Prime Minister, Sandech Hun Sen, has cancelled a titanium strip mine project in one of Southeast Asia's last great intact forest ecosystems, the Cardamom Mountains. According to a press release sent out by the Cambodian government the mine was canceled due to "concerns of the impact on the environment, biodiversity and local livelihoods" of villagers. The mine, which was planned to sit directly in the migration route for the largest population of Asian elephants in Cambodia, had been largely opposed by locals in the region who spent years developing eco-tourism in the region.
Clean energy investments rise 630% in 7 years

(03/29/2011) According to a report by the US Pew Environment Group global clean energy investments, which do not include nuclear power, jumped 630% since 2004. The report detailing 2010 clean energy investments found that China remains the global leader in clean energy, while the US fell from 2nd to 3rd. This is the second year in a row that the US fell: in 2009 it lost first place to China. In all $243 billion were invested in clean energy in 2010.
Last year's drought hit Amazon hard: nearly a million square miles impacted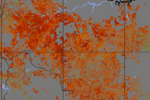 (03/29/2011) A new study on its way to being published shows that the Amazon rainforest suffered greatly from last year's drought. Employing satellite data and supercomputing technology, researchers have found that the Amazon was likely hit harder by last year's drought than a recent severe drought from 2005. The droughts have supported predictions by the Intergovernmental Panel on Climate Change's (IPCC) that climate change, among other impacts, could push portions of the Amazon to grasslands, devastating the world's greatest rainforest. "The greenness levels of Amazonian vegetation—a measure of its health—decreased dramatically over an area more than three and one-half times the size of Texas and did not recover to normal levels, even after the drought ended in late October 2010," explains the study's lead author Liang Xu of Boston University.
Amazon still neglected by researchers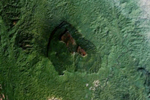 (03/28/2011) Although the Amazon is the world's largest tropical forest, it is not the most well known. Given the difficulty of access along with the fear of disease, dangerous species, indigenous groups, among other perceived perils, this great treasure chest of biology and ecology was practically ignored by scientists for centuries. Over the past few decades that trend has changed, however even today the Amazon remains lesser known than the much smaller, and more secure, tropical forests of Central America. A new study in mongabay.com's open access journal Tropical Conservation Science, which surveyed two prominent international tropical ecology journals (Biotropica and Journal of Tropical Ecology) between 1995 and 2008, finds that Central America was the subject of twice as many studies as the Amazon. In fact, according to the authors, much of the Amazon remains terra incognito to researchers, even as every year more of the rainforest is lost to human impacts.
Bill Clinton takes on Brazil's megadams, James Cameron backs tribal groups

(03/28/2011) Former US President, Bill Clinton, spoke out against Brazil's megadams at the 2nd World Sustainability Forum, which was also attended by former California governor, Arnold Schwarzenegger, and film director, James Cameron, who has been an outspoken critic of the most famous of the controversial dams, the Belo Monte on the Xingu River.
5 million hectares of Papua New Guinea forests handed to foreign corporations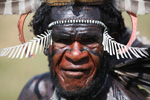 (03/23/2011) During a meeting in March 2011 twenty-six experts—from biologists to social scientists to NGO staff—crafted a statement calling on the Papua New Guinea government to stop granting Special Agricultural and Business Leases. According to the group, these leases, or SABLs as they are know, circumvent Papua New Guinea's strong community land rights laws and imperil some of the world's most intact rainforests. To date 5.6 million hectares (13.8 million acres) of forest have been leased under SABLs, an area larger than all of Costa Rica. "Papua New Guinea is among the most biologically and culturally diverse nations on Earth. [The country's] remarkable diversity of cultural groups rely intimately on their traditional lands and forests in order to meet their needs for farming plots, forest goods, wild game, traditional and religious sites, and many other goods and services," reads the statement, dubbed the Cairns Declaration. However, according to the declaration all of this is threatened by the Papua New Guinea government using SABLs to grant large sections of land without going through the proper channels.
India government: forest target 'unrealistic'

(03/20/2011) Not long ago much of India was covered in vast and varied forests. Today just over one-fifth (21%) of the nation remains under forest cover, according to the Food and Agriculture Organization (FAO) but an ambitious plan hopes to bring the forest cover percentage to 33%, or one third of the country. However that goal has been dubbed 'unrealistic' by India's influential Minister for Environment and Forests, Jairam Ramesh, as reported by The Hindu.
Oil exploration on hold in Virunga National Park—for now

(03/17/2011) The Democratic Republic of Congo (DRC) has suspended oil exploration in Africa's oldest national park, Virunga, until a Strategic Environmental Assessment (SEA) is conducted. The move ends oil companies, Soco and Dominion's plans to explore for oil in blocs within the park that were awarded to the companies last year.
Goodbye national parks: when 'eternal' protected areas come under attack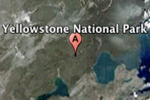 (03/17/2011) One of the major tenets behind the creation of a national park, or other protected area, is that it will not fade, but remain in essence beyond the pressures of human society, enjoyed by current generations while being preserved for future ones. The protected area is a gift, in a way, handed from one wise generation to the next. However, in the real world, dominated by short-term thinking, government protected areas are not 'inalienable', as Abraham Lincoln dubbed one of the first; but face being shrunk, losing legal protection, or in some cases abolished altogether. A first of its kind study, published in Conservation Letters, recorded 89 instances in 27 countries of protected areas being downsized (shrunk), downgraded (decrease in legal protections), and degazetted (abolished) since 1900. Referred to by the authors as PADDD (protected areas downgraded, downsized, or degazetted), the trend has been little studied despite its large impact on conservation efforts.
15 conservation issues to watch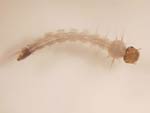 (03/14/2011) Deforestation, oil spills, coral acidification: these are just a few examples of ongoing, and well-researched, environmental changes that are imperiling the world's biodiversity. But what issues are on the horizon? At the end of 2010, experts outlined in Trends in Ecology & Evolution 15 issues that may impact conservation efforts this year and beyond, but are not yet widely known. These are issues you may never hear about it again or could dominate tomorrow's environmental headlines. "Our aim was to identify technological advances, environmental changes, novel ecological interactions and changes in society that could have substantial impacts on the conservation of biological diversity […] whether beneficial or detrimental," the authors write in the paper. Experts originally came up with 71 possible issues and then whittled it down to the 15 most important—and least known.
Congo legalizes 15 logging concessions, prompting concern that moratorium will be lifted next

(03/13/2011) The Democratic Republic of Congo (DRC) has legalized 15 logging concessions that were previously listed as illegal under an effort to clean up the industry of widespread corruption. The environmental group, Greenpeace, fears that the move precedes an announcement to lift the DRC's moratorium on granting any new logging concessions, which would open the Congo Basin to widespread logging.
Cambodians prevented from protesting destruction of their forest

(03/10/2011) Cambodian villagers fighting to save their forest from rubber companies have been rebuked by the local government. Two days in a row local authorities prevented some 400 Cambodian villagers from protesting at the offices of the Vietnam-based CRCK Company, which the villagers contend are destroying their livelihoods by bulldozing large swaths of primary forests. Authorities said they feared the villagers would have grown violent while protesting.
Report: corruption in Sarawak led to widespread deforestation, violations of indigenous rights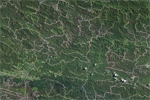 (03/10/2011) At the end of this month it will be 30 years since Abdul Taib Mahmud came to power in the Malaysian state of Sarawak. Environmentalists are using the occasion, along with new revelations, to highlight corruption and nepotism they say have characterized his regime. Chief Minister Taib and his decades-long administration are no strangers to such allegations, but a new report from the indigenous-rights group Bruno Manser Fund (BMF)—amid criticism from independent media sources, such as Sarawak Report and Radio Free Sarawak—are adding fuel to the fire. Most recently, the report describes in great detail how the tropical timber trade in Sarawak has undercut indigenous groups while toppling some of the world's greatest rainforests, all at the expense of the Sarawak people.
Women are key to global conservation

(03/03/2011) In 1991, my nine-year-old daughter Rachel traveled with me to Guatemala where we were struck by the heartbreaking rural poverty and mudslides worsened by widespread deforestation. We vividly remember holding a three-year-old child who was so listless and malnourished he could scarcely lift his arms. The worry and fatigue on his mother's face and the child's condition affected us both profoundly, despite Rachel's relative youth.
Indigenous leaders take fight over Amazon dams to Europe

(03/02/2011) Three indigenous Amazonian leaders spent this week touring Europe to raise awareness about the threat that a number of proposed monster dams pose to their people and the Amazon forest. Culminating in a press conference and protests in London, the international trip hopes to build pressure to stop three current hydroelectric projects, one in Peru, including six dams, and two in Brazil, the Madeira basin industrial complex and the massive Belo Monte dam. The indigenous leaders made the trip with the NGO Rainforest Foundation UK, including support from Amazon Watch, International Rivers, and Rainforest Concern.
Judge suspends Brazil's monster dam: contractor 'imposing' its interests

(02/27/2011) Construction on Brazil's planned mega-dam, the Belo Monte, has been ordered suspended by a federal judge, citing unmet environmental and social conditions. Just last month, the hugely controversial dam, was handed a partial license from Brazil's Environmental Agency (IBAMA). However, the judge, Ronaldo Destêrro, found that the partial license, the first of its kind in Brazil, was granted under pressure from the dam's contractor, Norte Energia or NESA.
Photo gallery: Borneo paradise saved from beachside coal plant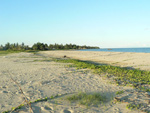 (02/22/2011) Last week the Malaysian government announced it had canceled a plan to build a coal-fired plant in the state of Sabah. The coal plant would have rested on a beach overlooking the Coral Triangle, one of the ocean's most biodiverse ecosystems, and 20 kilometers from Tabin Wildlife Reserve, a rainforest park home to endangered orangutans, Sumatran rhinos, Bornean elephants, and thousands of other species. The cancellation followed a long campaign by a group of environmental and human right organizations dubbed Green SURF (Sabah Unite to Re-power the Future), which argued that the coal plant would have imperiled ecosystems, ended artisanal fishing in the area, hurt tourism, and tarnished Sabah's reputation as a clean-green state.
Environmentalists and locals win fight against coal plant in Borneo

(02/16/2011) Environmentalists, scientists, and locals have won the battle against a controversial coal plant in the Malaysian state of Sabah in northern Borneo. The State and Federal government announced today that they would "pursue other alternative sources of energy, namely gas, to meet Sabah's power supply needs." Proposed for an undeveloped beach on the north-eastern coast of Borneo, critics said the coal plant would have threatened the Coral Triangle, one of the world's most biodiverse marine ecosystems, and Tabin Wildlife Reserve, home to Critically Endangered Sumatran rhinos and Bornean orangutans. Local fishermen feared that discharges from the plant would have imperiled their livelihood.
Selling the Forests that Saved Britain

(02/15/2011) I confess that British Prime Minister David Cameron's proposal to auction off all 650,000 acres of England's national forests to the highest bidder came as a bit of a shock to me – especially as the contained such world-famous national treasures as Robin Hood's Sherwood Forest, the Forest of Dean and the New Forest. Although warned by my Irish mother that Tories can never be trusted, Mr. Cameron's passionate pledge to deliver the "greenest government ever" seemed sincere, especially given his ambitious plans to cut Britain's pollution. Anyway, even if he turned out to be as slippery as his predecessors, his deep green Liberal Democratic coalition partners would, I thought, keep the planet high on his priority list.
Cambodia approves titanium mine in world's 'most threatened forest'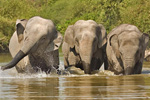 (02/15/2011) The Cambodian government has approved a mine that environmentalists and locals fear will harm wildlife, pollute rivers, and put an end to a burgeoning ecotourism in one of the last pristine areas of what Conservation International (CI) recently dubbed 'the world's most threatened forest'. Prime Minister, Hun Sen, approved the mine concession to the United Khmer Group, granting them 20,400 hectares for strip mining in Cambodia's Cardamom Mountains. The biodiverse, relatively intact forests of the Cardamom Mountains are a part of the Indo-Burma forest hotspot of Southeast Asia, which CI put at the top of their list of the world's most threatened forests. With only 5% of habitat remaining, the forest was found to be more imperiled than the Amazon, the Congo, and even the forests of Indonesia and Malaysia.
A lion's story, an interview with the filmmakers of The Last Lions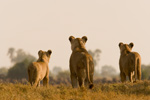 (02/14/2011) The new theatrical film, The Last Lions does not open, as one would expect, with a shot of lions or even an African panorama. Instead the first shot is a view of our planet from space at night. Billions of artificial lights illuminate continent showing just how much humans over the past few thousand years have come to dominate our world. Then comes the lions, but not in person, just in this staggering, and little known, statistic: in the last 50 years we have gone from a population of 450,000 lions to 20,000 today, a 95% decline. While the dramatic story of the The Last Lions follows the perils and tragedies of lion motherhood in one of the world's last untouched places—the Okavango Delta—this statistic hangs over the film, reminding us that the story we are witnessing is on the verge of extinction.
Half a million people sign petition against Belo Monte, Brazilian mega-dam

(02/08/2011) In a protest today in Brasilia, Brazil, indigenous people delivered a petition to authorities signed by 500,000 people calling on them to cancel the controversial Belo Monte dam. They hope the petition, organized by online activist group Avaaz, will help convince Brazil's new president, Dilma Rousseff, to cancel the project. However, actions by Brazil's first female president have pushed the dam forward.
The ocean crisis: hope in troubled waters, an interview with Carl Safina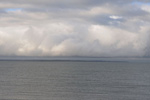 (02/07/2011) Being compared—by more than one reviewer—to Henry Thoreau and Rachel Carson would make any nature writer's day. But add in effusive reviews that compare one to a jazz musician, Ernest Hemingway, and Charles Darwin, and you have a sense of the praise heaped on Carl Safina for his newest work, The View from Lazy Point: A Natural Year in an Unnatural World. Like Safina's other books, The View from Lazy Point focuses on the beauty, poetry, and crisis of the world's oceans and its hundreds-of-thousands of unique inhabitants. Taking the reader on a journey around the world—the Arctic, Antarctic, and the tropics—Safina always returns home to take in the view, and write about the wildlife of his home, i.e. Lazy Point, on Long Island. While Safina's newest book addresses the many ways in which the ocean is being degraded, depleted, and ultimately imperiled as a living ecosystem (such as overfishing and climate change) it also tweezes out stories of hope by focusing on how single animals survive, and in turn how nature survives in an increasingly human world. However, what makes Safina's work different than most nature writing is his ability to move seamlessly from contemporary practical problems to the age-old philosophical underpinnings that got us here. By doing so, he points a way forward.
Chief financier of Belo Monte dam ties social and environmental requirements to controversial project

(02/04/2011) The Brazilian National Development Bank (BNDES) has announced it will not grant a $640 million loan for the hugely controversial Belo Monte dam until 40 social and environmental conditions are met. In response, the company contracted to build the dam, Norte Energia, S.A. (NESA), has stated it may drop the bank's loan altogether and seek less discriminating private funding to start construction. Last week the Brazilian government's environmental agency IBAMA announced that the dam had been granted a partial license, an aberration in Brazilian law, to jumpstart construction. But BNDES also says it will not hand out the loan until a full license is granted.
Sarawak's last nomad: indigenous leader and activist, Along Sega, dies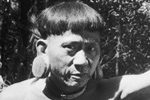 (02/03/2011) Along Sega never knew exactly how old he was, but when he passed away yesterday in a hospital far from the forest where he born, he was likely in his 70s. Leader among the once-nomadic hunter and gatherer Penan people of Borneo and mentor to Swiss activist, Bruno Manser, Along Sega will be remembered for his work to save the Penan's forest—and their lifestyle and culture—from logging companies, supported by the Sarawak government and provided muscle by the state police.
Organizations unite against plan to open Turkey's protected areas to development

(02/01/2011) Last week nearly 200 Turkish organizations banded together to protest a draft law by the government to open up Turkey's protected areas to development. A combination of environmental, health, education, and human rights groups joined outside the Turkish Parliament with signs stating, 'We Won't Give You Anatolia', another name for the region.
The other side of Cancun: progress

(01/30/2011) Two big events happened in Cancun. The first was the Conference of the Parties (COP) which dealt with negotiations on the future of the United Nations Framework Convention on Climate Change (UNFCCC). This is the official COP's annual event. The results were limited considering the urgency and the severity of global climate change. Not many surprises, unfortunately. The other event could be called 'Global Conference on Climate Changes and Sustainable Development.' There were several discussions, symposiums, workshops and meetings which were held in hotels all over Cancun. Formally these events are known as 'side-events' at COP.
Despite fierce opposition, work begins on Belo Monte dam

(01/27/2011) Arguably the most opposed dam project in the world received the go-ahead this week, reports the BBC. Brazil's environmental agency, IBAMA, has approved the first step of the massive hydroelectric project: clearing 588 acres of rainforest in the Amazon, although the dam would flood nearly 200 square miles (500 square kilometers) of forest.
Is Obama's clean energy revolution possible?

(01/26/2011) Last night US President Barack Obama called for a massive green energy make-over of the world's largest economy. Describing the challenge as 'this generation's Sputnik moment' the US president set a goal of producing 80 percent of America's energy by clean sources by 2035. While this may sound improbable, two recent analyses back the president up, arguing that a global clean energy revolution is entirely possible within a few decades using contemporary technology and without breaking the bank. "Based on our findings, there are no technological or economic barriers to converting the entire world to clean, renewable energy sources," Mark Z. Jacobson, a professor of civil and environmental engineering at Stanford said in a press release. "It is a question of whether we have the societal and political will."
Brazil's environment chief resigns over controversial Amazon dam

(01/14/2011) The president of Brazil's environmental agency IBAMA has resigned over pressure to grant a license for the Belo Monte dam, a hydroelectric project on the Xingu River that faces strong opposition from environmental groups and indigenous tribes, reports O Globo.
New Zealand: Can you sink a rainbow?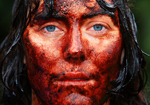 (01/12/2011) In a world wracked by Cold War, New Zealand's Prime Minister, David Lange defends the country's fledgling nuclear free policy by refusing the nuclear warship USS Buchanan's entry into New Zealand's shores. A historic day. He had received an almost unprecedented standing ovation at the Oxford Union Debate four months earlier where he had successfully argued the proposition that "nuclear weapons are morally indefensible". He was held high in the estimations of dedicated environmental group, Greenpeace for doing this, who were also fighting for the cease of nuclear testing and for New Zealand to be a leader in environmental protection. In addition, he was respected by his country for his bold stand.
Will Indonesia's big REDD rainforest deal work?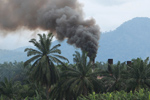 (12/28/2010) Flying in a plane over the Indonesian half of the island of New Guinea, rainforest stretches like a sea of green, broken only by rugged mountain ranges and winding rivers. The broccoli-like canopy shows little sign of human influence. But as you near Jayapura, the provincial capital of Papua, the tree cover becomes patchier—a sign of logging—and red scars from mining appear before giving way to the monotonous dark green of oil palm plantations and finally grasslands and urban areas. The scene is not unique to Indonesian New Guinea; it has been repeated across the world's largest archipelago for decades, partly a consequence of agricultural expansion by small farmers, but increasingly a product of extractive industries, especially the logging, plantation, and mining sectors. Papua, in fact, is Indonesia's last frontier and therefore represents two diverging options for the country's development path: continued deforestation and degradation of forests under a business-as-usual approach or a shift toward a fundamentally different and unproven model based on greater transparency and careful stewardship of its forest resources.
Wikileaks reveals Dalai Lama's climate change concerns

(12/21/2010) As disclosures from the Wikileaks scandal continue to reverberate, the public is learning about hidden U.S. diplomacy in all far corners of the globe. The latest unlikely story involves the Tibetan Dalai Lama no less, who spoke with American diplomats last year about climate change high atop the Himalayan Mountains. In a meeting with U.S. ambassador to India Timothy Roemer, the Dalai Lama argued that the U.S. should seek to employ a different strategy toward Tibet. Instead of pressuring Beijing on the political front, the Dalai Lama declared, Washington should seek to leverage environmental concerns in the hope of buying some relief for the Tibetan people.
California approves cap-and-trade under global warming law

(12/17/2010) The California Air Resources Board voted 9-1 to adopt cap and trade regulations for AB32, California's 2006 climate law. The move, which establishes the first compliance carbon trading system in the United States, opens the door for carbon offsets generated via forest conservation projects.
Can RED Hot California Heat Up A Sedated Cancun?
(12/07/2010) In his concession speech after the 2010 mid-term elections, President Obama said that prospects for meaningful U.S. climate change legislation are doubtful and will be for years. With the US and the international community unable to take even modest steps to combat global warming, the State of California has stepped up in a big, big way. Despite record unemployment rates, deficits and unemployment, California voters trounced a measure that would have suspended AB 32, California's landmark climate change law. California's AB 32 cap and trade program will soon be the biggest market for compliance emission reductions outside of Europe. In the wreckage of the Copenhagen talks and the new political landscape in America, California is the most dynamic jurisdiction for climate change implementation.
Climate change to take the lives of 5 million by 2020, mostly children

(12/06/2010) A new report by humanitarian research organization DARA and the Climate Vulnerable Forum finds that if nations continue to fail at lowering greenhouse gas emissions, five million people—mostly children—are likely to die from climate change impacts over the next 10 years. The report, called the Climate Vulnerability Monitor, predicts, in addition, that by 2030, one million people every year will perish from climate change impacts. The dire predictions come as nations struggle at a UN Climate Summit in Mexico this week to come up with a coordinated response to climate change, although an agreement is not expected this year.
'Environmental and social aggression': oil exploration threatens award-winning marine protected area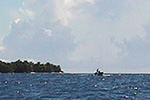 (12/01/2010) The Seaflower Marine Protected Area (MPA), which recently won top honors at the Convention on Biological Diversity (CBD) in Japan, is now under threat by planned oil exploration in the region, according to the Providence Foundation which is devoted to protecting the area. Proposed blocs for exploration by the Colombian government lie in the North Cays adjacent to the park, and perhaps even inside MPA boundaries. Spreading over 65,000 square kilometers (6.5 million hectares), Seaflower MPA lies within the Colombian Caribbean department known as the Archipelago of San Andres, Old Providence and Santa Catalina. This richly diverse Archipelago is home to a known 57 coral species, over 400 fish, and some 150 birds, as well as the ethnic and cultural minority: the Raizal people. The prospect of massive infrastructure or, even worse, oil spills in the area could devastate the park and locals' livelihoods.
Study: REDD could save species from extinction, if well-funded

(12/01/2010) The burgeoning global program REDD+ (Reduced Emissions from Deforestation and Forest Degradation) could do more than mitigate climate change, according to a new study in Conservation Letters by scientists with Conservation International (CI). Analyzing a sample of 2,500 forest animals, including mammals, birds and amphibians, researchers found that REDD+ could reduce the rate of extinction among these species by 46-82% over five years. The wide range in the study's findings depends on the amount of funds devoted to REDD+: more funds means greater forest preservation and, thereby, less extinction.
Logging concession could extinguish endangered Sumatran elephant population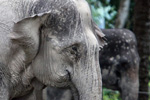 (11/30/2010) Local conservationists are urging the Indonesian government to halt the destruction of a 42,000 hectare forest in the renowned Bukit Tigapuluh Forest Landscape for a pulpwood plantation. According to researchers, the forest concession—owned by PT Lestari Asri Jaya, a subsidiary of Barito Pacific Group—contains the last population of Sumatran elephants (Elephas maximus sumatranus) in the Bukit Tigapuluh and approximately 5% of the island's total population. In a letter being sent to the Ministry of Forests, conservationists write that the destruction of the forest "would immediately lead to local extinction of elephants in Bukit Tigapuluh". They argue that given its ecological importance, the PT Lestari Asri Jaya forest concession should be placed under permanent protection.




Page 1 | Page 2 | Page 3 | Page 4 | Page 5 | Page 6 | Page 7 | Page 8 | Page 9 | Page 10 | Page 11 | Page 12 | Page 13 | Page 14 | Page 15 | Page 16 | Page 17 | Page 18