News articles on environmental politics

---
Mongabay.com news articles on environmental politics in blog format. Updated regularly.





Indonesia: emissions to rise 50% by 2030, 3rd largest GHG emitter

(09/22/2009) A report released by the Indonesian government shows the country is the world's third largest greenhouse gas emitter, largely as a result of the destruction of rainforests and carbon-dense peatlands. Indonesia accounts for 8 percent of global carbon dioxide emissions.


US subsidies of oil and coal more than double the subsidies of renewable energy

(09/21/2009) During the fiscal years of 2002-2008 the United States handed out subsidies to fossil fuel industries to a tune of 72 billion dollars, while renewable energy subsidies, during the same period, reached 29 billion dollars.


Fake Obama makes climate change top priority

(09/21/2009) In an effort to push the real President Obama to attend the UN Summit on Climate Change in December, a fake Obama took over on Friday.


Kenya's pain: famine, drought, government ambivalence cripples once stable nation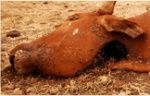 (09/17/2009) Kenya was once considered one of Sub-Saharan Africa's success stories: the country possessed a relatively stable government, a good economy, a thriving tourist industry due to a beautiful landscape and abundant wildlife. But violent protests following a disputed election in 2007 hurt the country's reputation, and then—even worse—drought and famine struck the country this year. The government response has been lackluster, the international community has been distracted by the economic crisis, and suddenly Kenya seems no longer to be the light of East Africa, but a warning to the world about the perils of ignoring climate change, government corruption, and the global food and water shortages.


Alleviating poverty and saving biodiversity are inherently linked argue scientists


(09/17/2009) Twenty-nine scientists argue in Science today that the world will not be able to lift up the world's poor unless it also addresses global biodiversity loss. They say that the same underlying problems—exploitation of resources, unsustainable overconsumption, climate change, population growth—are exacerbating global poverty and the extinction of species.


Climate Crisis Sparks Radical Response

(09/17/2009) The global political process to counter runaway climate change has become, for practical purposes, irrelevant. None of the currently proposed emissions reductions being seriously considered in policy making are appropriate to meet the severity of the situation. This overwhelming failure on the part of world governments is pushing the rapid unification of environmentalists, activists, scientists, and others to push for direct, immediate change.


Innovative reforestation project threatened by 'regime change' in Madagascar, an interview with Rainer Dolch


(09/16/2009) In Madagascar the TAMS Program (Tetik'asa Mampody Savoka, meaning "the project to bring back the forest") is under threat due to the new government's unwillingness to provide funding. The current government, after gaining power in a coup this year, has frozen all funds slated for the project and has yet to sign a carbon credit agreement with the World Bank which would bring much needed funding. "It remains to be seen if the recognition or not of Madagascar's transitional Government will lead to signing the contract with the World Bank in the near future. This is of course essential for the continuity of the project and its future," Rainer Dolch told Monagaby.com in an interview.


Fifteen indigenous leaders arrested in Borneo for protesting dams that would flood their lands

(09/16/2009) After attempting to send a memorandum of protest against two dam proposals to the Sarawak Chief Minister Taib Mahmud, fifteen indigenous leaders were arrested in Kuching, Sarawak, reports the non-governmental organization the Burno Manser Fund.


Independent review finds logging company has abused rights of indigenous Penan in Borneo


(09/15/2009) An independent review of Interhill Logging found that the Sarawak logging company has regularly violated forest laws and abused the rights of the indigenous Penan peoples. The review, conducted by French tourism giant ACCOR, found that Interhill Logging had not received free, prior, and informed consent from the local Penan people for its logging operations; the logging being done by Interhill "is very definitely not sustainable"; the company is not fully compiling with Sarawak's Natural Resources and Environment Board; and Interhill is providing no long-term benefits to the Penan peoples.


Economists, scientists warn that world crises require new order of international cooperation and enforcement

(09/15/2009) A group of environmental scientists and economists warn that under current governing models the number and scale of human-caused crises are "outrunning our ability to deal with them".


Oil road transforms indigenous nomadic hunters into commercial poachers in the Ecuadorian Amazon


(09/13/2009) The documentary Crude opened this weekend in New York, while the film shows the direct impact of the oil industry on indigenous groups a new study proves that the presence of oil companies can have subtler, but still major impacts, on indigenous groups and the ecosystems in which they live. In Ecuador's Yasuni National Park—comprising 982,000 hectares of what the researchers call "one of the most species diverse forests in the world"—the presence of an oil company has disrupted the lives of the Waorani and the Kichwa peoples, and the rich abundance of wildlife living within the forest.


France announces carbon tax

(09/10/2009) The President of France, Nicolas Sarkozy, has announced that he will implement a carbon tax to help "save the human race" from global warming.


Discovering nature's wonder in order to save it, an interview with Jaboury Ghazoul



(09/08/2009) Sometimes we lose sight of the forest by staring at the trees. When this happens we need something jarring and eloquent to pull us back to view the big picture again. This is what tropical ecologist Jaboury Ghazoul provided during a talk at the Association of Tropical Biology and Conservation (ATBC) meeting this summer in Marburg, Germany. Throwing out a dazzling array of big ideas and even bigger questions—incorporating natural history, biodiversity, morality, philosophy, and art—the enthusiastic Ghazoul left his audience in a state of wonder.


Japan throws down gauntlet, vows to cut greenhouse gas emissions 25 percent by 2020

(09/07/2009) The new prime minister of Japan, Yukio Hatoyama, has thrown down the gauntlet to other industrialized nations in the lead-up to the UN Climate Change Summit in Copenhagen this December. He had pledged to cut his nation's greenhouse gas emissions 25 percent from 1990 levels (the set date for the Kyoto Treaty) by 2020.


Van Jones resigns amid controversy

(09/05/2009) Van Jones, an Obama administration official focused on promoting "green jobs", has resigned amid controversy over past statements, according to the White House.


Investing in conservation could save global economy trillions of dollars annually

(09/03/2009) By investing billions in conserving natural areas now, governments could save trillions every year in ecosystem services, such as natural carbon sinks to fight climate change, according to a European report The Economics of Ecosystems and Biodiversity (TEEB).


Political heat rising on climate change, but does the United States feel it?

(09/02/2009) The UN Summit on Climate Change isn't for three months, yet the political temperature has been rising steadily over the summer. The heat is especially focused on the three big players at the summit: China, India, and the United States.


Penan tribe to continue blockade against loggers with blowpipes and spears

(09/01/2009) A meeting between the Penan indigenous tribe, Malaysian government officials, and representatives of a logging company ended without an agreement on Friday. After the meeting, a Penan spokesman declared that the group's blockade would continue. Blockaders, dressed in traditional garb, have armed themselves with blowguns and spears.


Maldives president tells world: 'please, don't be stupid' on climate change

(09/01/2009) "Please, don't be stupid," Mohamed Nasheed told the world regarding the need to act decisively against climate change. To underlie his message, Nasheed announced that his country will become carbon neutral in ten years.


The Pope: "creation is under threat"

(08/26/2009) Pope Benedict XVI spoke today on environmental issues, singling out the importance of a September U.N. summit in New York to work on negotiations for an international framework to tackle climate change, preparing for the U.N. Conference on Climate Change in Copenhagen in December.


A new effort to save global biodiversity? Just ask E.O. Wilson

(08/24/2009) In a short interview with New Scientist, world renowned entomologist, conservationist, and author, E.O. Wilson speaks about his latest idea to save the world's biodiversity.


Gold mining threatens world's most infamous reptile, the Komodo dragon


(08/24/2009) A row has taken off in Indonesia over whether or not to allow gold mining near Komodo National Park, home to the infamous, venomous, and largest of all lizards, the Komodo dragon. Eight mines have currently been proposed, several have already begun exploratory work. Critics of the gold mines contend that the mining threatens the ecology of the park and the Komodo dragon, listed as Vulnerable by the IUCN.


Environmental disappointments under Obama

(08/24/2009) While the President has been bogged down for the last couple months in an increasingly histrionic health-care debate-which has devolved so far into ridiculousness that one doesn't know whether to laugh or cry-environmental decisions, mostly from the President's appointees have still been coming fast and furious. However, while the administration started out pouring sunshine on the environment (after years of obfuscated drudgery under the Bush administration), they soon began to move away from truly progressive decisions on the environment and into the recognizable territory of playing it safe-and sometimes even stupid.


Little hydroelectric dams become all the rage, but do they harm the environment?

(08/23/2009) Looking for a way to create energy that doesn't contribute to climate change and avoid the usual opposition that comes with building large hydroelectric dams, many energy companies are now pursuing constructing small hydroelectric dams in the wilderness, reports the Wall Street Journal.


Brazil's 'Obama' weighs presidential bid

(08/20/2009) Marina Silva, the charismatic rubber tapper who went on to become senator and Environment Minister, is weighing a presidential bid in Brazil's 2010 election, according to multiple reports. Political observers say that while her chances are long, Silva's entrance and focus on the environment could spur interest among Brazilians disenchanted by the Workers' Party, the dominant part which has been tarnished lately by corruption scandals.


Idaho to allow 25 percent of its wolf population to be killed in one season

(08/19/2009) The state of Idaho has set a quota of 220 individuals for the wolf hunting season which begins on September 1st. If the quota a quarter of Idaho's estimated 880 wolves will be killed.


Economic crisis threatens conservation programs and endangered species, an interview with Paula Kahumbu of WildlifeDirect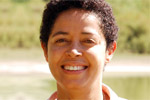 (08/17/2009) Founded in 2004 by legendary conservationist Richard Leakey, WildlifeDirect is an innovative member of the conservation community. WildlifeDirect is really a meta-organization: it gathers together hundreds of conservation initiatives who blog regularly about the trials and joys of practicing on-the-ground conservation. From stories of gorillas reintroduced in the wild to tracking elephants in the Okavango Delta to saving sea turtles in Sumatra, WildlifeDirect provides the unique experience of actually hearing directly from scientists and conservationists worldwide.


China moves forward on global warming: top scientists recommend emissions peak in 2030


(08/17/2009) In a move that many have seen as a step forward for China in terms of its willingness to combat climate change, the nation's top climatologists have released a report recommending that China begin drawing down greenhouse gas emissions after 2030. The report comes just four months before a widely anticipated global meeting to set up a new international framework to combat climate change in Copenhagen, Denmark.


Brazil's environment minister Minc to step down

(08/11/2009) Brazil's environment minister Carlos Minc will step down in March to run for deputy in the Rio de Janeiro state legislature in general elections next October, reports Reuters.


Ban Ki-Moon: climate change 'greatest collective challenge we face'

(08/10/2009) United Nations Secretary-General Ban Ki-Moon spoke on Monday of the challenges facing the world and singled out climate change as the greatest.


Are we on the brink of saving rainforests?


(07/22/2009) Until now saving rainforests seemed like an impossible mission. But the world is now warming to the idea that a proposed solution to help address climate change could offer a new way to unlock the value of forest without cutting it down.Deep in the Brazilian Amazon, members of the Surui tribe are developing a scheme that will reward them for protecting their rainforest home from encroachment by ranchers and illegal loggers. The project, initiated by the Surui themselves, will bring jobs as park guards and deliver health clinics, computers, and schools that will help youths retain traditional knowledge and cultural ties to the forest. Surprisingly, the states of California, Wisconsin and Illinois may finance the endeavor as part of their climate change mitigation programs.


Smart biofuels that don't hurt people or the environment are possible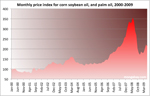 (07/16/2009) Sustainable biofuels can be a reality but only in combination with reductions in fuel demand and increased productivity on existing agricultural lands, argue researchers writing in the journal Science. Five years ago biofuels were seen as a panacea for the world's energy hunger and the need to address climate change, but increased production of biofuels soon contributed to a clutch of problems, including competition with food, resulting in rising prices, and large-scale conversion of rainforests and tropical grasslands for feedstocks, resulting in biodiversity loss and increased greenhouse gas emissions. Environmentalists and scientists condemned many biofuels — including ethanol produced from Midwestern corn ethanol and biodiesel generated from European rapeseed and Southeast Asian palm oil — as a short-sighted energy solution. Some biofuels were found to be even worse for the environment, and more costly, than conventional gasoline. However some researchers remain optimistic that smart biofuel production could help meet energy demand without hurting people or the planet. In a Science Policy Forum piece, David Tilman and colleagues explore some of these options, noting that biofuels can be produced in substantial quantities at low environmental cost


G8 leaders declare support for REDD forest conservation initiative

(07/09/2009) A declaration issued by political leaders meeting at the G8 summit in L'Aquila, Italy, included a strong statement on the need to include forest conservation in a future climate agreement. Deforestation accounts for nearly 20 percent of global greenhouse gas emissions, a larger source of emissions than all the world's cars, trucks, ships, and airplanes combined.


A Tasmanian tragedy? : How the forestry industry has torn an island apart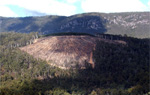 (07/02/2009) This is by no means a new battle: in fact, Tasmanian industrial foresters and environmentalists have been fighting over the issue of clearcutting the island's forests for decades. The battle—some would probably prefer 'war'—is over nothing less than the future of Tasmania. Some Tasmanians see the rich forests that surround them in terms of income, dollars and cents; they see money literally growing on trees, or more appropriately growing on monoculture plantations and government owned native forests. They see the wilderness of Tasmania as an exploitative resource.


Brazil's minister of ideas, nemesis of former environmental minister, resigns

(06/29/2009) Brazil's minister of strategic affairs, Roberto Mangabeira Unger, will resign his post in the next few days and resume his teaching career at Harvard, Brazilian President Luiz Inacio Lula da Silva announced Monday.


Implications of the American Clean Energy and Security Act for conservation

(06/26/2009) Following today's passage of the American Clean Energy and Security Act (ACES) by the House of Representatives, The Natury Conservancy released a set of questions and answers with Mark Tercek, its chairman and CEO.


Global warming bill passes the House

(06/26/2009) The U.S. House of Representatives passed the country's first climate change legislation 219-212 on Friday. The vote was highly partisan with Democrats generally supporting the American Clean Energy and Security Act, and Republicans mostly opposing it.


Proving the 'shifting baselines' theory: how humans consistently misperceive nature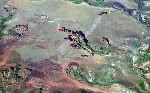 (06/24/2009) The theory of shifting baselines was first elucidated by scientists exploring urban children's perception of nature in 1995. In the same year, marine biologist Daniel Pauly coined the term 'shifting baselines'. Since then the idea of humans perceiving nature inaccurately, through 'shifting baselines', has taken the conservation world by storm: the theory appeared to describe a commonly noticed problem regarding people's view of the natural world around them. However, the theory had yet to be tested in a scientific manner: were people actually undergoing shifting baselines or was something else going on? For the first time a new paper in Conservation Letters empirically tests the shifting baselines theory.


New Yangtze River dam could doom more endangered species

(06/22/2009) Eight Chinese environmentalists and scientists have composed a letter warning that a new dam under consideration for the Yangtze River could lead to the extinction of several endangered species. The letter contends that Xiaonanhia Dam, which would be 30 kilometers upstream from the city of Chongqing, will negatively impact the river's only fish reserve. Spanning 400 kilometers in the upper Yangtze, the reserve is home to 180 fish species, including the Endangered Chinese sturgeon, and the Critically Endangered Chinese paddlefish, as well as the finless porpoise.


War and conservation in Cambodia


(06/21/2009) The decades-long conflict in Cambodia devastated not only the human population of the Southeast Asian country but its biodiversity as well. The conflict led to widespread declines of species in the once wildlife-rich nation while steering traditional society towards unsustainable hunting practices, resulting in a situation where wildlife is still in decline in Cambodia, according to a new study from researchers with the World Wildlife Fund (WWF).


Fate of world's rainforests likely to be determined in next 2 years

(06/19/2009) The fate of millions of hectares of tropical forests will probably be sealed this year and next year, reports a new set of policy papers detailing an emerging climate change mitigation mechanism known as Reducing Emissions from Deforestation and Degradation (REDD). REDD has been proposed by the U.N. and other entities as a form of carbon finance under which industrialized nations would pay tropical countries for conserving their forest cover.


Commission on Climate and Tropical Forests forms to advise Congress, Obama on forest conservation


(06/18/2009) Leaders in business, government, advocacy, conservation, global development, science and national security have formed a commission to "provide bipartisan recommendations to Congress and the President about how to reduce tropical deforestation through U.S. climate change policies," according to a statement released by the newly established group, named the Commission on Climate and Tropical Forests.


New report predicts dire consequences for every U.S. region from global warming


(06/17/2009) Government officials and scientists released a 196 page report detailing the impact of global warming on the U.S. yesterday. The study, commissioned in 2007 during the Bush Administration, found that every region of the U.S. faces large-scale consequences due to climate change, including higher temperatures, increased droughts, heavier rainfall, more severe weather, water shortages, rising sea levels, ecosystem stresses, loss of biodiversity, and economic impacts.


Canada expands park: over three times larger than Yellowstone

(06/09/2009) The government of Canada and the Dehcho First Nation announced today the expansion of Nahanni National Park from 1,865 square miles (4,830 square kilometers) to 12,000 square miles (31,080 square kilometers), over six times its original size.


UN calls for global ban on plastic bags to save oceans

(06/09/2009) The UN's top environmental official called for a global ban on plastic bags yesterday. "Single use plastic bags which choke marine life, should be banned or phased out rapidly everywhere. There is simply zero justification for manufacturing them anymore, anywhere," said Achim Steiner, executive director of the U.N. Environment Program.


Brazil to sanction illegal colonization in 230,000 sq mi of Amazon rainforest

(06/08/2009) Brazil moved a step closer to passing a controversial law that would allow landowners who illegally deforested land in the Amazon to get legal title to these holdings. Environmentalists say HB 458 — which now only needs the signature of President Lula, an avid supporter — will legitimize years of illegal colonization and may promote new deforestation.


Another milestone in Afghanistan: listing of endangered species



(06/08/2009) Thirty-three species are included in Afghanistan's first-ever listing of protected wildlife. Well-known animals like the snow leopard, wolves, and brown bears received full legal protection from hunting and harvesting alongside lesser-known species like the paghman salamander, goitered gazelle, and Himalayan elm tree. The protected species list consists of twenty mammals, seven birds, four plants, one amphibian, and one insect.


Bill Clinton speaks out for rainforests in Brazil

(06/03/2009) Former US president Bill Clinton spoke out against rainforest destruction on Monday in Brazil. Headlining the Ethanol Summit 2009 in Sao Paulo, Clinton spoke of the positive role ethanol could play in lowering carbon emissions, but not when at the expense of rainforest.


Brazil's plan to save the Amazon rainforest


(06/02/2009) Accounting for roughly half of tropical deforestation between 2000 and 2005, Brazil is the most important supply-side player when it comes to developing a climate framework that includes reducing emissions from deforestation and forest degradation (REDD). But Brazil's position on REDD contrasts with proposals put forth by other tropical forest countries, including the Coalition for Rainforest Nations, a negotiating block of 15 countries. Instead of advocating a market-based approach to REDD, where credits generated from forest conservation would be traded between countries, Brazil is calling for a giant fund financed with donations from industrialized nations. Contributors would not be eligible for carbon credits that could be used to meet emission reduction obligations under a binding climate treaty.


Political infighting in Brazil threatens the Amazon rainforest


(06/01/2009) Brazil's Environment Minister Carlos Minc accused other government agencies of working to undermine environmental laws in favor of Amazon development projects, report Reuters and the Associated Press. His charge comes a year after his predecessor, Senator Marina Silva, resigned due to the same opposition from development interests. Minc has taken an active role in battling Amazon deforestation, reducing credit access to illegal loggers and ranchers, seizing agricultural products and cattle produced on illegally deforested lands, and pushing for new protected areas. His efforts have angered powerful development interests and at times have put his at odds with President Lula, who is promoting new road and hydroelectric projects.



Page 1 | Page 2 | Page 3 | Page 4 | Page 5 | Page 6 | Page 7 | Page 8 | Page 9 | Page 10 | Page 11 | Page 12 | Page 13 | Page 14 | Page 15 | Page 16 | Page 17