News articles on energy efficiency

---
Mongabay.com news articles on energy efficiency in blog format. Updated regularly.





Top scientists propose ambitious plans to safeguard world from devastating climate change


(12/05/2013) Two degrees is too much: that's the conclusion of a landmark new paper by top economists and climatologists, including James Hansen formerly of NASA. The paper, appearing in the open-access journal PLoS ONE, argues that global society must aim for only one degree Celsius of warming above pre-industrial levels to avoid the worst impact of climate change, and not the two degrees Celsius agreed on by the world's governments. But given that the world's governments are not yet on track to even achieve the two degree target, how could we lock in just one? A combination of renewable energy, nuclear power, and, most importantly, a rising price on carbon emissions, according to the eighteen scientists.


Building a new generation of local conservationists: how improving education in Uganda may save one of the world's great forests


(06/20/2013) Conservation work is often focused on the short-term: protecting a forest from an immediate threat, saving a species from pending extinction, or a restoring an ecosystem following degradation. While short-term responses are often borne of necessity, one could argue that long-term thinking in conservation and environmental work (as in all human endeavors) is woefully neglected, especially in the tropics. This is why programs like the Kasiisi Project are so important: by vastly improving education for primary kids near a threatened park in Uganda, the project hopes to create a "generation of committed rural conservationists," according to founder and director, Elizabeth Ross.


Saving one of Africa's most stunning parks through biomass briquettes and fuel-efficient stoves


(06/06/2013) When Rebecca Goldstone and Michael Stern first arrived in Uganda's Kibale National Park in 2000 to study monkeys, little did they know then that they would stay on to kick-start an innovative organization, The New Nature Foundation, connecting locals to the park through videos and visits. Nor did they know they would soon tackle the biggest threat to Kibale: deforestation for cooking fuel wood. Since 2006, the couple's organization has implemented a hugely-successful program that provides biomass briquettes for environmentally-friendly fuel for locals, cutting down on the need for forest destruction.


Proposed coal plant threatens Critically Endangered Philippine cockatoo


(04/02/2013) One kilometer off the Philippine island of Palawan lies the Rasa Island Wildlife Sanctuary; here forest grows unimpeded from a coral island surrounded by mangroves and coral reefs. Although tiny, over a hundred bird species have been recorded on the island along with a major population of large flying foxes, while in the waters below swim at least 130 species of coral fish, three types of marine turtles, and that curious-looking marine mammal, dugongs. Most importantly, perhaps, the island is home to the world's largest population of Philippine cockatoos (Cacatua haematuropygia), currently listed as Critically Endangered. But, although uninhabited by people, Rasa Island may soon be altered irrevocably by human impacts.


Energy efficiency gains failing to keep pace with Internet's growth

(03/29/2013) Energy efficiency is failing to keep pace with the Internet's rapid rate of expansion, meaning that web use is consuming an increasing amount of energy, warns a new perspective published in the journal Science.


Energizing Sustainable Cities: Assessing Urban Energy - book review

(01/28/2013) Energizing Sustainable Cities: Assessing Urban Energy, edited by Arnulf Grubler and David Fisk, is a very well written book describing challenges and opportunities to define, analyze, and implement sustainable energy development for 21st Century urban centers. Urban populations, while roughly 50% of the global population, consume over 75% of the globe's energy. Therefore, developing frameworks to assess, analyze and implement sustainable energy systems that meet the criteria for these urban populations is foundational to mitigating climate change, halting biodiversity loss, and improving water quality globally.


Paradigm shift needed to avert global environmental collapse, according to author of new book The Blueprint: Averting Global Collapse


(01/10/2013) Global strategist, trained educator, and international lecturer Daniel Rirdan set out to create a plan addressing the future of our planet. His book The Blueprint: Averting Global Collapse, published this year, does just that. "It has been a sixty hour a week routine," Rirdan told mongabay.com in a recent interview. "Basically, I would wake up with the burden of the world on my shoulders and go to sleep with it. It went on like this for eighteen months." It becomes apparent when reading The Blueprint that it was indeed a monumental undertaking.


As Doha Climate Summit kicks off, more ambitious cuts to greenhouse gas emissions needed

(11/26/2012) As the 18th meeting of the UN Framework Convention on Climate Change (UNFCCC) kicks off this morning in oil and gas rich Qatar, the world body warns that much more ambitious greenhouse gas cuts are needed to keep catastrophic climate change at bay. A new report by the UN Environment Program (UNEP) and the European Climate Foundation finds that even if all current emissions pledges are kept, the world will still spew 8 billion tonnes of CO2 equivalent above what is needed by 2020, putting the globe on a fast-track to dangerous climate change.


U.S. to become world's largest oil producer in 5 years

(11/13/2012) In a dramatic reversal, the United States is set to become the world's largest producer of oil by 2017, according to a new report from the International Energy Agency (IEA).


Will we need to pull carbon out of the atmosphere to save ourselves?


(10/17/2012) This year saw the Arctic sea ice extent fall to a new and shocking low, while the U.S. experienced it warmest month ever on record (July), beating even Dust Bowl temperatures. Meanwhile, a flood of new research has convincingly connected a rise in extreme weather events, especially droughts and heatwaves, to global climate change, and a recent report by the DARA Group and Climate Vulnerability Forum finds that climate change contributes to around 400,000 deaths a year and costs the world 1.6 percent of its GDP, or $1.2 trillion. All this and global temperatures have only risen about 0.8 degrees Celsius (1.44 degrees Fahrenheit) since the early Twentieth Century. Scientists predict that temperatures could rise between 1.1 degrees Celsius (2 degrees Fahrenheit) to a staggering 6.4 degrees Celsius (11.5 degrees Fahrenheit) by the end of the century.


U.S. boosts fuel economy standard to 54.5 mpg

(08/29/2012) The Obama administration finalized rules that will boost the national fuel economy standard for cars and light trucks to 54.5 miles per gallon for the 2025 model year.


United States ranks near bottom on first ever energy efficiency scorecard

(08/15/2012) Last month, the American Council for an Energy Efficient Economy released its first ever international energy efficiency scorecard, which gave the United Kingdom the top score. Using data points honed over years of rating U.S. states, the organization hoped to inspire nations to learn from each others' effective policies, as well as encourage "friendly competition" in the spirit of lowering global carbon emissions. At number one, the United Kingdom achieved a score of 67 out of 100 points, followed by Germany, Italy and Japan. As a whole, the European Union tied with China and Australia, and nine points below them, the United States came in with a score of 47 out of 100.


Republican stalwart calls global warming 'a matter of fact', pushes for carbon tax

(07/13/2012) Former Secretary of State George Shultz is calling for a carbon tax to reduce U.S. greenhouse gas emissions and oil consumption, according to an interview released today by Stanford University.


Scientists: if we don't act now we're screwed


(06/07/2012) Scientists warn that the Earth may be reaching a planetary tipping point due to a unsustainable human pressures, while the UN releases a new report that finds global society has made significant progress on only four environmental issues out of ninety in the last twenty years. Climate change, overpopulation, overconsumption, and ecosystem destruction could lead to a tipping point that causes planetary collapse, according to a new paper in Nature by 22 scientists. The collapse may lead to a new planetary state that scientists say will be far harsher for human well-being, let alone survival.


For Earth Day, 17 celebrated scientists on how to make a better world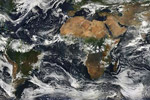 (04/22/2012) Seventeen top scientists and four acclaimed conservation organizations have called for radical action to create a better world for this and future generations. Compiled by 21 past winners of the prestigious Blue Planet Prize, a new paper recommends solutions for some of the world's most pressing problems including climate change, poverty, and mass extinction. The paper, entitled Environment and Development Challenges: The Imperative to Act, was recently presented at the UN Environment Program governing council meeting in Nairobi, Kenya.


California sets tough new clean car standards

(01/30/2012) The U.S. state that takes climate change most seriously—California—has unanimously approved new rules dubbed the Advanced Clean Cars program to lower carbon emissions, reduce oil dependence, mitigate health impacts from pollution, and save consumers money in the long-term. According to the new standards, by 2025 cars sold in California must cut greenhouse gas emissions by 34 percent and smog emissions by 75 percent. The program will also require 15.4 percent of all cars sold in California to be zero or near-zero emissions by 2025.


Facebook pledges to go green...someday soon

(12/15/2011) After a massive campaign by Greenpeace to get everyone's favorite social media site to quit coal energy, Facebook has announced a new energy policy and a partnership with Greenpeace. The policy includes a goal "to power all of our operations with clean and renewable energy," however does not go so far as to state it is dropping coal at this time or give a timeline as to when it may do so. Still, Greenpeace is calling the new policy by Facebook a victory.


Nobel laureates: 'we are transgressing planetary boundaries that have kept civilization safe for the past 10,000 years'

(05/23/2011) Last week the 3rd Nobel Laureates Symposium on Global Sustainability concluded with participants—including 17 past Nobel Prize winners and 40 other experts—crafting and signing the Stockholm Memorandum. The document calls for emergency actions to tackle human pressures on the Earth's environment while ensuring a more equitable and just world.


2% GDP could turn global economy green

(02/21/2011) Investing around $1.3 trillion, which represents about 2% of the world's gross domestic product (GDP), into ten sectors could move the world economy from fossil-fuel dependent toward a low carbon economy, according to report by the UN Environment Program (UNEP). In addition, the investments would alleviate global poverty and keep stagnating economies humming, while cutting humanity's global ecological footprint nearly in half by 2050 even in the face of rising populations.


Flight of the Monarchs Reveals Environmental Connections across a Continent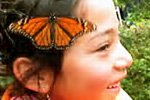 (11/08/2010) As autumn settles across North America, one hallmark of the season is the gentle southward flight of the Monarch Butterflies as they migrate towards the forests that shelter their species during the winter months. Unfortunately, as with other forests across the planet, the Monarch's "over- wintering grounds" in Mexico are suffering from increased human pressures. An innovative conservation group called the ECOLIFE Foundation has stepped up to help safeguard the Monarch's winter forests, and in the process discovered that addressing the Monarch's plight came only after uncovering connections that bind us all. The following article is an interview with Bill Toone, the Executive Director of ECOLIFE.


Citizens of 188 countries challenge leaders on climate change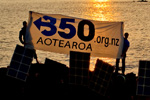 (10/11/2010) As world leaders continue to fumble a coherent, rapid, and comprehensive response to climate change, citizens from around the world yesterday sent a message to inert politicians by participating in over 7,300 events against climate change, according to 350.org, the head organizer of the day dubbed the 'Global Work Party'. "The fossil fuel industry may have thought that the collapse of the Copenhagen talks and its victory in the U.S. Congress were the final word—that people would give up in discouragement," said, Bill McKibben, founder of 350.org, so-called because 350 parts per millions (ppm) is the 'safe' amount of carbon in the atmosphere according to many scientists. Currently the concentration is around 390 ppm.


Environmental destruction undercuts global economy to the tune of $6.6 trillion

(10/06/2010) The cost of environmental damage to the global economy hit 6.6 trillion US dollars—11 percent of the global GDP—in 2008, according to a new study by the Principles for Responsible (PRI) and UNEP Finance Initiative. If business continues as usual, the study predicts that environmental damage will cost 28 trillion dollars by 2050. The new study undercuts the popular belief that environmental health and economic welfare are at odds.


El Niño in Venezuela: Hugo Chávez's "Katrina" Moment?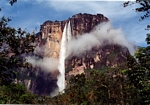 (03/22/2010) Venezuelan President Hugo Chávez has been in power for more than ten years, during which time he has deflected numerous electoral challenges, a recall effort, a coup d'etat and even an oil lock out. A politically adroit statesman, he has demonstrated enormous staying power throughout all these political crises. Yet, Chávez's luck may have finally run out: a devastating El Niño-linked drought has recently ravaged Venezuela and the government has been forced to undertake conservation measures for water and electricity. Hardly amused, some are holding Chávez responsible for the energy crunch and the drought could exact a heavy toll on the Venezuelan president in September's legislative elections.


Analysis shows Borneo can say 'no' to coal power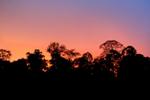 (03/17/2010) Plans for a coal power plant in the Malaysian state of Sabah in northern Borneo have run into stiff opposition. Environmentalists say the coal plant could damage extensive coral reef systems, pollute water supplies, open rainforests to mining, and contribute to global climate change, undercutting Sabah's image as a 'green' destination. The federal government contends that the coal plant is necessary to fix Sabah's energy problems. However, a recent energy audit by the Renewable and Appropriate Energy Laboratory (RAEL) at the University of California Berkeley shows that pollution-intensive coal doesn't have to be in Sabah's future.


US Congressman pushes for bird-friendly buildings

(03/11/2010) Birds may see pleasanter skies in the US soon, if Congressman Mike Quigley has his way. Quigley, a democrat from Illinois, has introduced legislation that would require all federal buildings to become bird-friendly, potentially saving the lives of millions of birds every year.


Consumers fail at identifying green companies

(02/17/2010) An article today in New Scientist shows that American consumers have a difficult time correctly identifying green companies, often confusing 'greenwashing' for true green credentials or not bestowing enough credit where credit is truly due. By combining data from Earthsense, which polled 30,000 Americans about on their views of 'green' companies, and Trucost which assesses companies global environmental impact, New Scientist was able to discover just how confused American consumers are when it comes to identifying 'green'.


White roofs could cool cities

(01/28/2010) Painting urban roofs white could effectively counteract some of the urban heat-island effect and even lower greenhouse gas emissions in cities, reports a new study in Geophysical Research Letters.


United States to speed up green technology patents

(12/11/2009) Green technology patents will see a year shaved off the average forty month wait time to approve new patents in the US. The US Patent and Trademark Office (USPTO) is implementing a one-year pilot program to push green technology patent applications through the process more quickly, so that the technologies can reach the market faster.


New rating systems seeks to promote sustainable landscapes from shopping malls to city parks

(11/15/2009) The Sustainable Sites Initiative has developed the United States' first rating system for the design, construction, and on-going maintenance of a wide-variety of landscapes, both with and without buildings, including shopping malls, subdivisions, university campuses, corporate buildings, transportation centers, parks and other recreation areas, and single-family homes.


Bioelectricity bests ethanol on two fronts: land use and global warming



(05/07/2009) Yesterday the Obama Administration established a Biofuels Interagency Working Group to oversee implementation of new rules and research regarding biofuels. On the group's first day of work they would do well to look at a new study in Science Magazine comparing the efficacy of ethanol versus bioelectricity.


Clean energy investment moving too slowly to avoid irreversible climate change

(03/04/2009) Stalled clean energy investment due to the current recession makes severe climate change more likely, according to a new report by analysts with New Energy Finance (NEF).


Obama pushes for better mileage standards

(01/27/2009) President Obama has moved to allow states set automobile emission rules, opening the door for more fuel efficient vehicles. Monday Obama signed a memorandum requiring the Environmental Protection Agency (EPA) to reconsider California's application to set tighter auto emissions and fuel efficiency standards than required under federal law. Should the waiver be granted, automakers would be forced to sell more fuel efficient vehicles if they want to do business in the state.


Tool helps overcome miles-per-gallon illusion

(12/17/2008) A new tool helps motorists evaluate the fuel efficiency of their vehicle in terms that more accurately reflect the cost of driving than miles-per-gallon (MPG).


US government: $28 carbon price would raise gas prices by 25 cents

(10/08/2008) A national carbon price under a cap-and-trade system would have a limited impact on gasoline prices, reports a new study by the Congressional Budget Office (CBO). The report estimates that a carbon price of $28 per ton — a bit less than current carbon prices in the European market — would boost gas prices by 25 cents per gallon, while a $200 per ton tax would increase prices by less then $2. The findings suggest that the cost of climate change legislation may be lower than claimed by industry, but also indicate that efforts to curb Americans' driving habitats via a carbon tax or cap-and-trade scheme may be of limited effectiveness. A $2 increase in the price of gas would still leave U.S. fuel prices well below those in most of the world.


Big computer makers pitch energy efficiency to sell more services, equipment

(09/09/2008) Tech giants are using high power costs to market new energy efficiency computers to large corporate data centers, reports the Wall Street Journal.


U.N. raises thermostats to cut emissions, save money

(07/31/2008) In a bid lead by example on climate change, United Nations Secretary-General Ban Ki-moon unveiled "Cool UN," an initiative which seeks to limit the use of air conditioning, slash greenhouse gas emissions and save money.


Gore launches second campaign... for Earth

(07/17/2008) In a speech Thursday, Al Gore challenged the U.S. to generate 100 percent of its electricity from zero carbon emission sources within 10 years. Speaking at Washington's Constitution Hall, Gore said America's security, environmental and economic crises are all related, and that measures to rein in greenhouse gas emissions will make the U.S. stronger, safer, and cleaner. "The survival of the United States of America as we know it is at risk," Gore said. "I don't remember a time in our country when so many things seemed to be going so wrong simultaneously."


Clean energy gold rush in 2007

(07/01/2008) New investment in renewables and energy efficiency surpassed $148 billion in 2007, rising 60 percent rise from 2006, according to an analysis issued Tuesday July 1 by the UN Environment Programme (UNEP). High oil prices drove the trend.


California plan would cut emissions 30% by 2020

(06/27/2008) California announced a plan to reduce state greenhouse gas emissions by 30 percent by 2020.


$45 trillion needed to meet energy demand, fight global warming by 2050

(06/08/2008) Investors will need to spend $45 trillion by 2050 to keep pace with growing energy demand while addressing concerns over global warming, warned the International Energy Agency in a report issued Friday.


Future cities will be more like ecosystems that enrich society and the environment

(05/28/2008) As The World Science Festival continues in New York this week, specialists in vastly diverse fields across scientific disciplines are coming together to talk about ideas, problems and solutions. From Astronomy to Bioacoustics, the dialogues about challenges and opportunities are rich and inspiring. At the front of this year's festival rests the issue of sustainability and how scientists, specialists and society will address the imminent environmental and economic trials we are sure to face in a rapidly changing and uncertain world.


New review system helps companies adapt to ecosystem degradation

(03/11/2008) A new accountability initiative will help companies factor ecosystem degradation into their business decisions.


Carbon tax would make China greener and reduce warming risks

(02/07/2008) Driven by booming economic growth and rapid urbanization, China's carbon dioxide emissions are surging. At the same time, forecasts suggest climate change will have an immense impact on the country, with rising sea levels projected to swamp key industrial areas and diminished rainfall reducing agricultural output. Given this outlook, a new policy paper published in Science argues that China will need to embark on a cleaner path to growth, one that is less dependent on coal. The authors say that international assistance in the form of carbon funds could help persuade Chinese leadership to move towards more environmentally-friendly energy technologies.


New program pays Canadians for energy efficiency gains

(01/20/2008) As I write this article, CBS News is having a Sunday evening prime-time, hour long special on global warming. What is alarming is both the extent of how bad the situation is for the planet, the impact on wildlife (e.g . Polar Bear populations dwindling dangerously low due to reduced glaciers) and the alleged refusal of certain governments to acknowledge both that there is a fact based problem and that we are running out of time to reduce its effects on the air we breathe, our environments, our forests and its wildlife population.


Google aims to make renewable energy sources cheaper than coal

(11/28/2007) Tuesday Google announced an initiative to develop electricity from renewable energy sources that will be cheaper than electricity produced from coal.


Governors announce energy efficiency push for computing

(11/07/2007) The National Governors Association (NGA) today announced an innovative clean energy partnership between the NGA Chair's Initiative Securing a Clean Energy Future (SCEF) and the Climate Savers Computing Initiative (CSCI), founded by Google and Intel, to spur deployment of more energy efficient computers and servers in state offices and agencies.


Big companies push energy efficiency

(09/05/2007) Some of the world's largest companies are pushing green initiatives to improve energy efficiency in office buildings reports the Wall Street Journal.


Wall Street looks at energy efficiency to boost profits

(08/27/2007) Today the Wall Street Journal featured a special section on energy efficiency. The paper reports that business is increasingly looking at reducing energy use as a way to improve the bottom line.


Florida to cut greenhouse gas emissions 80% by 2050

(07/15/2007) Florida plans to cut greenhouse gas emissions 80 percent from 1990 levels by 2050 according to Charlie Crist, Florida's Republican state governor. Due to its low elevation and hurricane risk, global warming may pose the biggest risk to Florida of any U.S. state.


$100 billion invested in renewable energy in 2006

(06/20/2007) $100 billion poured into renewable energy and energy efficiency in 2006, a 25 percent jump from 2005, reports a new analysis by the UN Environment Programme (UNEP).



Page 1 | Page 2