News articles on endangered species

---
Mongabay.com news articles on endangered species in blog format. Updated regularly.





Orangutans in Indonesian Borneo doomed to extinction?


(11/14/2011) A new study finds orangutans in Indonesian Borneo in unprotected areas are being killed at a rate faster than what population viability analysis considers sustainable. Conflict between orangutans and humans is worst in areas that have been fragmented and converted for timber, wood-pulp, and palm oil production, but hunting is occurring in relatively intact forest zones away from industrial development.


Critically Endangered lemurs disperse seeds, store carbon


(11/13/2011) Many tropical plants depend on other species to carry their progeny far-and-wide. Scientists are just beginning to unravel this phenomenon, known as seed dispersal, which is instrumental in supporting the diversity and richness of tropical forests. Researchers have identified a number of animal seed dispersers including birds, rodents, monkeys, elephants, and even fish. Now a new study in the Journal of Tropical Ecology adds another seed disperser to that list: the Critically Endangered black-and-white ruffed lemur (Varecia variegata). Capable of dispersing big tree species, the black-and-white ruffed lemur may even play a big role in carbon sequestration.


A final farewell: the Western Black Rhino goes extinct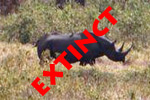 (11/12/2011) The western black rhinoceros (Diceros bicornis longipes) roams the woodlands of Africa no more. The rhino, one of four sub-species of black rhino, was declared extinct this week by the IUCN, five years after the last extensive survey of its habitat in Cameroon. The rhino becomes the second declared extinct this year. All rhinos are threatened by the rhino horn trade.


Photos: 40% of Madagascar's reptiles at risk of extinction

(11/10/2011) 40 percent of Madagascar's terrestrial reptiles are threatened with extinction due to habitat loss and over-collection for the pet trade, reports the International Union for Conservation of Nature (IUCN) in its latest update of the Red List of Threatened Species.


Chemotherapy tree facing extinction

(11/10/2011) A yew tree in the Himalayas that produces the chemotherapy drug, Taxol, is in danger of extinction. An update to the IUCN Red List, has moved the tree, named Taxus contorta, from Vulnerable to Endangered. Overharvesting for medicine and fuelwood have placed the species in serious danger.


First ever survey shows Sumatran tiger hanging on as forests continue to vanish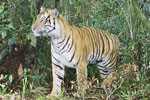 (11/10/2011) The first-ever Sumatran-wide survey of the island's top predator, the Sumatran tiger (Panthera tigris sumatrae), proves that the great cat is holding on even as forests continue to vanish. The study, carried out by eight NGOs and the Indonesian government, shows that the tiger is still present in 70 percent of the forests surveyed, providing hope for the long-term survival of the subspecies if remaining forests are protected.


First global assessment finds highest-grossing tunas and billfishes most vulnerable to extinction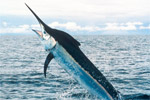 (11/09/2011) Sleek, powerful tunas and billfishes that ply the open ocean garner some of the highest prices of any fish. In January, a single bluefin tuna fetched a record $396,000 at a Tokyo auction. Yet wild fish populations pay a still higher price for such exorbitant demand: the threat of extinction. The first assessment of an entire group of commercially valuable marine species found that the most threatened fish are generally the ones reeling in the most money, including bluefin tuna and bigeye tuna.


Unanimous agreement among scientists: Earth to suffer major loss in species


(11/09/2011) The thylacine, the dodo, the great auk, the passenger pigeon, the golden toad: these species have become symbols of extinction. But they are only the tip of the recent extinction crisis, and according to a survey of 583 conservation scientists, they are only the beginning. In a new survey in Conservation Biology, 99.5 percent of conservation scientists said a serious loss in biodiversity was either 'likely', 'very likely', or 'virtually certain'. The prediction of a significant loss of species is not surprising—scientists have been warning for decades that if global society continues with business as usual the world will suffer from mass extinction—what is perhaps surprising is the practically unanimous expectation that a global biodiversity decline will occur.


Featured video: camera traps catch Andean cats and others in Argentina

(11/07/2011) Camera traps set up in the Jujuy Province of Argentina have captured rare images of the elusive and playful Andean cat and Pampas cat, along with other South American wildlife, including vizcachas, culpeo foxes, and skunks.


Aloha, and welcome to the planet's extinction capital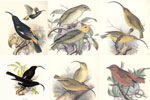 (11/07/2011) Hawaii evokes images of a tropical paradise where fragrant flowers, vivid colors, exotic plants, birds, and fish abound. Unfortunately, much of Hawaii's original native flora and fauna has disappeared since the arrival of Europeans in the 18th Century. Hawaii now has the dubious distinction as having become the planet's extinction capital, having lost more than 55 endemic species (mostly native forest birds) which account for nearly one third of recorded of bird extinctions since the 1700s.


Animal picture of the day: crowned lemur and baby

(11/06/2011) Like all of the world's hundred-plus lemur species, the crowned lemur (Eulemur coronatus) is only found on the island of Madagascar. They inhabit the northern tip of the island.


Malaysia must take action to avoid extinction of its last rhinos

(11/05/2011) Malaysia must take immediate action to prevent the extinction of the handful of rhinos that survive on the island of Borneo, says a coalition of environmental groups.


Coral reef biodiversity may be vastly underestimated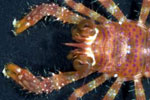 (11/03/2011) Researchers with the Smithsonian have catalogued almost as many crab species on tropical coral reef bits measuring just 20.6 square feet (6.3 square meters) as in all of Europe's seas, finds a new paper in PLoS ONE. The team used DNA barcoding to quickly identify a total of 525 crustaceans (including 168 crab species) from dead coral chunks taken from seven sites in the tropics, including the Indian, Pacific and Caribbean oceans.


New site is a match-maker for world's endangered frogs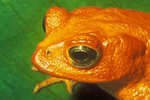 (11/03/2011) A new initiative by the conservation group, Amphibian Ark, hopes to match lonely, vanishing frogs with a prince/princess to to save them. Dubbed FrogMatchMaker.com after online dating sites, the program is working to connect supporters and donors with amphibian conservation programs in need. Currently, amphibians are among the world's most imperiled species with 41 percent threatened with extinction according to the IUCN Red list.


South Africa hits record poaching of rhinos—again


(11/03/2011) Two months before the end of the year, the number of rhinos killed for their horns in South Africa has surpassed last year's breaking record, reports conservation organizations WWF and TRAFFIC. So far, 341 rhinos have been lost to poaching this year; while last year saw a total record of 333. The news follows last week's announcement that the Vietnamese rhino (Rhinoceros sondaicus annamiticus), a subspecies of the Javan rhino, has gone extinct—the last individual killed by a poachers' bullet. Rhinos are killed for their horns which are used in traditional Chinese medicine, even though numerous studies have shown there is no medicinal benefit to consuming rhino horn.


Saving Ghana's vanishing frogs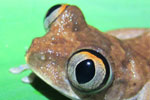 (11/02/2011) Frogs need all the help they can get. With the IUCN Red List estimating that 41 percent of amphibians are endangered, frogs are currently the world's most imperiled animal family. Scientists estimate that around 200 amphibian species have been lost to extinction in recent decades to habitat loss, pollution, and a devastating fungal disease. Yet as the frog emergency worsens, there have been positive movements in conservation. The most recent comes from the small West African country of Ghana. Partnering with the enthusiastic US-based organization, SAVE THE FROGS!, two Ghanaian herpetologists, Gilbert Baase Adum and Caleb Ofori, have started a sister branch in their country: SAVE THE FROGS! Ghana.


Unsung heroes: the life of a wildlife ranger in the Congo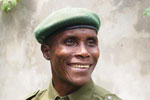 (11/01/2011) The effort to save wildlife from destruction worldwide has many heroes. Some receive accolades for their work, but others live in obscurity, doing good—sometimes even dangerous—work everyday with little recognition. These are not scientists or big-name conservationists, but wildlife rangers, NGO staff members, and low level officials. One of these conservation heroes is Bunda Bokitsi, chief guard of the Etate Patrol Post for Salonga National Park in the Democratic Republic of the Congo. In a nation known for a prolonged civil war, desperate poverty, and corruption—as well as an astounding natural heritage—Bunda Bokitsi works everyday to secure Salonga National Park from poachers, bushmeat hunters, and trappers.


Bat-killing culprit identified by scientists

(10/31/2011) First identified in 2005, white-nose syndrome has killed over a million bats in the US, pushing once common species to the edge of collapse and imperiling already-endangered species. Striking when bats hibernate, the disease leaves a white dust on the bat's muzzle, causing them to starve to death. Long believed to be caused by a fungus in the genus Geomyces, researchers publishing in Nature have confirmed that the disease is produced by the species, Geomyces destructans.


Photos: Halloween creepy-crawlies of the natural world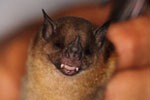 (10/31/2011) Everyone loves the beautiful animals, the playful orangutans, the rolly-polly pandas, the regal tigers, the wise elephants, the awe-inspiring whales, the silly penguins—and it shows. Aside from gracing calendars and starring in movies, these species receive millions in conservation funds and have no shortage of researchers devoted to them. But what about the ugly, crawly, shiver-inducing species? What about those animals that crawl instead of bound,that are slimy instead of furry, that inhabit the deep dark place of the world.


Photos: three bizarre bats discovered in Southeast Asia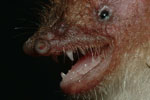 (10/30/2011) In the forests of Cambodia and Vietnam, researchers have discovered three new species of tube-nosed bats, known for extraordinary nostrils that look like blooming flowers. The new bats, described in the Journal of Mammalogy, are likely imperiled by deforestation. "They all possess specially shaped nostrils (hence the name for the group) the exact role of which not known yet," Gabor Csorba, lead author of the paper with the Hungarian Natural History Museum, told mongabay.com.


Vietnamese rhino goes extinct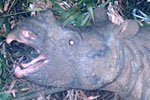 (10/25/2011) In 2009 poachers shot and killed the world's last Vietnamese rhinoceros (Rhinoceros sondaicus annamiticus), a subspecies of the Javan rhino, confirms a report from International Rhino Foundation (IRF) and the World Wide Fund for Nature (WWF). The Vietnamese rhino was the last Javan rhino to survive on the Asian mainland and the second subspecies to vanish, following the extinction of the Indian Javan rhino (rhinoceros sondaicus inermis). The Javan rhino is the world's most imperiled rhino species with now only around 50 individuals surviving in a single park on its namesake island in Indonesia.


Cute animal picture of the day: endangered baby Asiatic lions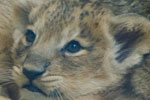 (10/20/2011) In the wild, the Asiatic lion subspecies (Panthera leo persica) survives only in India's Gir Forest National Park in the north-western state of Gujarat with a population of just over 400 individuals. Around 90 survive in zoos. The subspecies is listed as Endangered by the IUCN Red List. Given its tiny population and the fact that it survives in a single location, the Asiatic lion continues to be threatened by in-breeding, disease, fires, and illegal mining. As well, conflict with villagers continues, and lions have been poached and poisoned in the past.


Fishing industry exceeds Atlantic bluefin quota by 141 percent

(10/18/2011) In 2010 the fishing industry exceeded its quota of eastern Atlantic bluefin tuna (Thunnus thynnus) by 141 percent, according to a new analysis by Pew Environment Group. The analysis depends on official data, thereby leaving out the massive black market on Atlantic bluefin tuna.


Amur leopard returns to China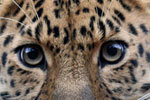 (10/13/2011) The Amur leopard has been confirmed in China with a camera trap taking the first photos of the cat in the country in 62 years, reports Xinhua. The Amur leopard (Panthera pardus orientalis) is on the edge of extinction with some 25-45 individuals left in the world. The Amur leopard was photographed twice by camera trap in Wangqing County, China by Sun Ge, a PhD candidate with Peking University. Technically, the Amur leopard, also known as the Manchurian leopard, is considered extinct in China.


Featured video: conservation challenges in Kenya

(10/12/2011) Paula Kahumbu, National Geographic Emerging Explorer and Executive Director of WildlifeDirect, speaks on the problems facing conservation in Kenya including poverty, human-wildlife conflict, and development.


Tea Party rallies in favor of Gibson Guitar, ignores reasons instrument-maker is under investigation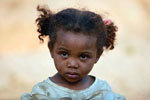 (10/10/2011) This weekend around 500 people showed up for a rally and concert in Nashville, Tennessee. The rally was in support of Gibson Guitars, a US-company currently under investigation for allegedly importing illegally logged wood into the country, an action that breaks a recent bipartisan amendment to the Lacey Act. While the Tea Party-affiliated groups that held the rally were expressing frustration with perceived over-regulation by the federal government, the issue at stake—a global effort to help stem illegal logging—was actually overlooked by the organizers.


Activists protest Australian forest destruction from top of the Sydney Opera House

(10/09/2011) A series of actions protesting forest destruction in Australia led to seven arrests last week. Led by a new NGO, The Last Stand, the activists targeted Australian retail giant Harvey Norman for allegedly being complicit in the destruction of native forests in Australia, which harbor many imperiled species found no-where else.


Gorilla poachers brutally murder forest ranger

(10/09/2011) Forest ranger, Zomedel Pierre Achille, was brutally murdered by gorilla poachers near Lobéké National Park in Cameroon, according to the World Wide Fund for Nature (WWF).


UN calls for secure contraceptives as wildlife group hands out Endangered Species condoms

(10/06/2011) Sometime at the end of this month, the seventh billion person on Earth will be born: that's seven billions mouths to feed, seven billion throats to water, and seven billion bodies to keep warm. But the population continues to rise: experts believe the global human population could hit 10 billion by 2050. A UN meeting last month said that to meet the needs of the world's women, the developing world needs a secure supply of contraceptives and voluntary family planning initiatives.


Little-known animal picture of the day: Thomas's leaf monkey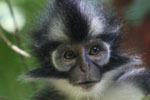 (10/06/2011) With unmistakable coloring and a philosophical, at times almost melancholy expression, the Thomas's leaf monkey (Presbytis thomasi) is one of Asia's little-known primates. Thomas's leaf monkey (also known as Thomas's langur) is found only on the island of Sumatra in Indonesia. The monkeys roam forests eating fruits and flowers, and sometimes snails, mushrooms, and coconut stalks.


Toy giant Mattel drops paper from APP and other 'controversial sources'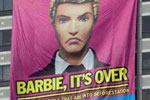 (10/05/2011) The world's biggest toy-maker Mattel has pledged to overhaul its paper sourcing policies after a hard-hitting campaign from Greenpeace linked the toy giant to rainforest destruction in Indonesia by Asia Pulp and Paper (APP). Today, Mattel pledged to increase the use of recycled paper and sustainably-certified fiber to 70 percent by the year's end, and 85 percent by 2015. In addition, the company has said any 'controversial' company engaged in natural forest destruction will be kept out of its supply line, referring to, but not naming directly, APP. Surprisingly, APP told mongabay.com that it 'applauds' Mattel's new commitments.


Animal picture of the day: hyacinth macaw

(10/05/2011) Hyacinth macaws (Anodorhynchus hyacinthinus) are the world's largest macaw. They are found in Brazil, Bolivia, and Paraguay and prefer swamps and wooded savannah over rainforest habitats.


Satellite imagery confirms Dole destroying national park land for bananas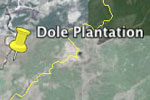 (10/04/2011) Environmental NGOs in Sri Lanka have accused US food giant Dole of illegally growing bananas in Somawathiya National Park, however Dole has denied the charge saying the land in question is 'not in the [park]'. Mongabay.com has received the coordinates of the Dole plantation from an anonymous source in Sri Lanka familiar with the issue, and using Google Earth has found that the plantation in question is clearly inside park boundaries.


Marshall Islands creates world's biggest shark park

(10/03/2011) The Republic of the Marshall Islands has created the world's biggest shark reserve: so large that all of Mexico could fit comfortably inside. With new legislation, commercial shark fishing is now completely banned in Marshall Islands' 768,547 square miles (1,990,530 square kilometers) of ocean.


Cute animal picture of the day: baby hippo takes first swim

(10/03/2011) Common hippos (Hippopotamus amphibius) survive throughout sub-Saharan Africa, though they once roamed as far as Egypt along the Nile River.


Tea party versus Madagascar's forests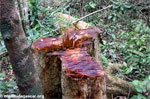 (10/02/2011) The Tea Party and the African island-nation of Madagascar are having dueling concerts over the issue of illegal logging, reports the Associated Press. A concert in Madagascar over the weekend was meant to highlight the problem of illegal deforestation in one of the world's poorest countries. Meanwhile the Tea Party is holding a rally and concert on October 8th to support Gibson Guitar, a musical instruments company currently under investigation for breaking US law by allegedly purchasing illegally logged wood products from Madagascar.


Madagascar asks CITES to regulate rosewood and ebony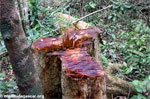 (09/29/2011) Following a logging crisis in 2009 where a number of Madagascar's remaining forests were illegally cut, the African nation has turned to the Convention on International Trade in Endangered Species of Wild Fauna and Flora (CITES) to help regulate 91 species of rosewood and ebony. "Regulating trade in these high-value timber species under CITES will help ensure that the benefits of trade flow to local people and it will also serve the global community by helping conserve these species, which will be to the benefit of entire ecosystems."


Cute animal picture of the day: ginger-haired baby monkey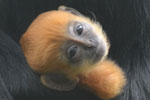 (09/29/2011) One of the world's most endangered primates recently gave birth to an orange-haired baby at the Zoological Society of London (ZSL) Zoo in London. It's the mother Francois langur (Trachypithecus francoisi)'s first birth. The fire-orange hair of the baby is typical of this species and will only last around six months.


Scientists find frog genes that provide immunity to extinction plague

(09/27/2011) Scientists with Cornell have discovered genetics that may provide immunity to frogs in face of the killer amphibian-disease chytridiomycosis. This plague, which is spreading to amphibian populations worldwide, is responsible for a number of frog species' recent extinction. But now researchers report in a new study in the Proceedings of the National Academy of Sciences (PNAS) that they are one step closer to understanding why some frog populations are able to fend off the disease, while others succumb with lightning-speed. In time, the results may lead to breeding strategies in captivity that could produce immune populations.


Expanding ethanol threatens last remnants of Atlantic Forest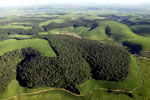 (09/26/2011) Aggressively expanding sugarcane ethanol is putting Brazil's nearly-vanished Atlantic Forest at risk, according to an opinion piece in mongabay.com's open-access journal Tropical Conservation Science. Already down to less than 12 percent of its original extent, the Atlantic Forest—home to over 7,000 species that survive no-where else—is facing a new peril from ethanol, used as an alternative to gasoline and often touted as 'green' or 'environmentally-sustainable'.


Dam puts wild coffee species at risk of extinction

(09/26/2011) Coffee may be one of the world's most popular hot (and cold) drinks, however few coffee drinkers may know that there are dozens of different coffee species in the world and some are even endangered. Only discovered in 2004, Kihansi coffee (Coffea kihansiensis), makes its home in the Udzungwa Mountains of Tanzania. A new study in mongabay.com's open-access journal Tropical Conservation Science finds that the Kihansi coffee is nearing extinction due in part to a hydroelectric dam built upstream that has severely impacted the Kihansi River.


Animal picture of the day: world's tiniest rhino for World Rhino Day

(09/22/2011) The Sumatran rhino is the world's smallest species of rhino, but the Bornean rhino—a subspecies of the Sumatra—is even tinier.


Featured video: Sumatran species spring to life on video camera traps

(09/21/2011) New video camera trap footage has revealed the stunning and often hidden biodiversity of Sumatra's Leuser Ecosystem, the only place in the world inhabited by elephants, orangutan, tigers, and rhinos. The video camera trap project, dubbed Eyes on Leuser, has captured 26 species to date usinf 10 video camers, including astounding footage of a sniffing Sumatran tiger, a great argus pheasant displaying for the camera, a springing sambar, and an emerald dove chasing away a mouse deer.


Scientists confirm ancient Egyptian knowledge: Nile crocodile is two species

(09/20/2011) DNA has shown that the Nile crocodile is in fact two very different species: a bigger, more aggressive crocodile and a smaller, tamer species that today survives only in West Africa. While the taxonomy of the Nile crocodile has been controversial for over a century, the new study points out that the ancient Egyptians recognized the differences in the species and avoided the big crocodile for its rituals.


New US stamp seeks to raise money for endangered species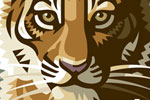 (09/20/2011) As of today, buying a stamp may help save some of the world's most beloved and endangered species. The US Postal Service has released a new stamp that will raise money for the Multinational Species Conservation Funds (MSCF) which works to save tigers, rhinos, great apes, marine turtles, and elephants. The new stamp sports the image of an Amur tiger cub, a subspecies of the tiger the Amur tiger (Panthera tigris altaica) is listed as Endangered by the IUCN Red List.


Featured video: the Caribbean's last mammals

(09/11/2011) Although they are little-known, the hutia and solenodon are some of the last surviving mammals of the Caribbean. A hefty rodent, the hutia spends its time grazing in trees like a giant arboreal hamster. While, the solenodon may be one of the world's oddest creatures: a 'living fossil', the solenodon's evolutionary origins goes back all the way to the time of dinosaurs.


Loving the tapir: pioneering conservation for South America's biggest animal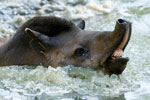 (09/11/2011) Compared to some of South America's megafauna stand-out species—the jaguar, the anaconda, and the harpy eagle come to mind—the tapir doesn't get a lot of love. This is a shame. For one thing, they're the largest terrestrial animal on the South American continent: pound-for-pound they beat both the jaguar and the llama. For another they play a very significant role in their ecosystem: they disperse seeds, modify habitats, and are periodic prey to big predators. For another, modern tapirs are some of the last survivors of a megafauna family that roamed much of the northern hemisphere, including North America, and only declined during the Pleistocene extinction. Finally, for anyone fortunate enough to have witnessed the often-shy tapir in the wild, one knows there is something mystical and ancient about these admittedly strange-looking beasts.


Sowing the seeds to save the Patagonian Sea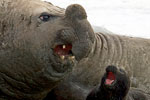 (09/07/2011) With wild waters and shores, the Patagonia Sea is home to a great menagerie of marine animals: from penguins to elephants seals, albatrosses to squid, and sea lions to southern right whales. The sea lies at crossroads between more northern latitudes and the cold bitter water of the Southern Ocean, which surround Antarctica. However the region is also a heavy fishing ground, putting pressure on a number of species and imperiling the very ecosystem that supplies the industry. Conservation efforts, spearheaded by marine conservationist Claudio Campagna and colleagues with the Wildlife Conservation Society (WCS), are in the early stages. Campagna, who often writes about the importance of language in the fight for preservation, has pushed to rename the area to focus on its stunning wildlife.


Mass walrus haul-outs, polar bear cub mortality linked to climate change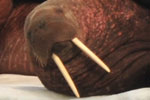 (09/01/2011) Recent, unprecedented walrus haul-outs and increased instances of long-distance swims by polar bears show the direct impacts on wildlife of dwindling Arctic sea ice from climate change. These threatened species also face the prospect of offshore drilling in the Arctic after the Obama Administration recently approved a number of plans to move forward on oil exploration. At least 8,000 walruses hauled out on an Alaskan beach along the Chukchi Sea on August 17. Only a day before, the U.S. Geological Survey announced it would begin tagging walruses near Point Lay, Alaska to study how a lack of sea ice is affecting the species.


The heroic wolf: are wolves the key to saving the Canada lynx?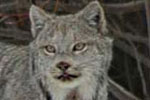 (08/31/2011) In 2000 the Canada lynx (Lynx canadensis) was listed as threatened under the US Endangered Species Act (ESA). While remaining stable in Canada and Alaska, the Canada lynx population had essentially collapsed in much of the continental US, excluding Alaska. Aside from habitat loss, one of the main factors imperiling the medium-sized wild cat was a decline in prey, specifically snowshoe hares (Lepus americanus). Researchers have now come up with an innovative way to aid hungry lynx in the US: wolves.



Page 1 | Page 2 | Page 3 | Page 4 | Page 5 | Page 6 | Page 7 | Page 8 | Page 9 | Page 10 | Page 11 | Page 12 | Page 13 | Page 14 | Page 15 | Page 16 | Page 17 | Page 18 | Page 19 | Page 20 | Page 21 | Page 22 | Page 23 | Page 24 | Page 25 | Page 26 | Page 27 | Page 28 | Page 29 | Page 30 | Page 31 | Page 32 | Page 33