News articles on editorials

---
Mongabay.com news articles on editorials in blog format. Updated regularly.





Conservation and the rights of indigenous communities

(12/12/2014) Many conservationists have long supported local communities and indigenous peoples seeking recognition of their rights to land and natural resources. In addition to being the right thing to do, supporting these local initiatives in land and seascapes across the globe helps strengthen the constituency for conserving healthy wildlife populations, habitats, and natural ecosystems.


10 years following tsunami, Aceh aims to create its own, new, and totally preventable disaster


(12/11/2014) In the run-up to the tenth anniversary of the devastating 2004 tsunami, that claimed the lives of around 200,000 of Aceh's people, there is much concern that Aceh seems now to be deliberately steering itself towards yet another, entirely avoidable disaster. One that will harm yet more people and cause even more long-term economic damage to the province.


Indonesia's ambitious plan to reforest 2M ha annually

(12/05/2014) Indonesia's new government has ambitious reforestation plans. President Joko Widodo's election campaign included a commitment to reforest 2 million hectares of degraded land annually.


A landmark year for forests (commentary)


(12/05/2014) About one year ago today, I was pretty down. It was Thanksgiving night, and the Forest Heroes campaign, which I chair, had been running a big global campaign to persuade Wilmar International, Asia's largest agribusiness company, to eliminate deforestation and human rights abuse throughout its enormous supply chain.


Earthworm farming in the West Bank (commentary)

(11/25/2014) From what I'm told, there can't be too many worm farms in the West Bank. Local agricultural experts say they've never heard of the practice. That doesn't mean that someone, somewhere isn't happily vermicomposting -- the technical name for worm farming -- but it's clearly not happening at any scale. After today though, there are at least two worm farms up and running here.


Shifting the way the world shops (commentary)


(11/17/2014) If you are what you eat, then just as true, you are what you buy. From organic, fair-trade, responsible palm oil, Wildlife Friendly, and most recently deforestation-free, consumers can cast their lot with a variety of eco-friendly labels and define who they are by what they buy. It gives someone in New York City the chance to contribute to forest protection in Indonesia by using their wallets to influence the sustainability of the supply chain that serves them with goods.


An end to unjust conservation? (commentary)

(11/16/2014) In September 2014, events took place in three different parts of the world, which together highlight the multifaceted relationship between human rights and conservation. First, in New York, the UN General Assembly adopted the Outcome Document of the World Conference on Indigenous Peoples.


Scientists rebut NYTimes op-ed 'To Save the Planet, Don't Plant Trees'


(09/22/2014) The following is a response from a group of scientists' -- including 6 members of the National Academy, 3 IPCC Lead Authors, and 1 IPCC Co-Chair -- to Dr. Nadine Unger's September 21, New York Times Op-Ed, "To Save the Planet, Don't Plant Trees"


Indonesia's biological wonders are worth the fight

(05/17/2014) Environmentalists and conservation people, including myself, are a whining lot. It's our professional affliction to complain about everything that is wrong about the world's environments and the conservation of its species. Where most people would look at a landscape and see beautiful views, green trees, and big skies, we see ecological devastation in the making, the wrong birds in those trees, and the signs of changing climate.


Deforestation makes Indonesia hotter, reduces quality of life


(03/26/2014) One of the reasons I like living in the tropics is that they are perpetually warm. A pair of shorts and a light shirt will comfortably get you through the day and night in most parts of Indonesia. Still there are the occasional unpleasant extremes. Even the most cold-blooded creature will likely break into a sweat walking for more than a few minutes in the sun filtering through Jakarta's polluted skies. We consider such heat a normal part of the tropics. But is it really?


Indonesia's orangutan action plan failing to save great red apes


(03/24/2014) In December 2007, President Susilo Bambang Yudhoyono launched Indonesia's Strategy and Action Plan for National Conservation of Orangutans. Quoting the president from his speech, 'this will serve as a blueprint for our efforts to save some of our most exotic but endangered wildlife.' Furthermore, the president said that 'the Orangutan action plan formally endorses Indonesia's commitment to orangutan conservation as expressed in 2005 when Indonesia signed the Kinshasa Declaration on the Protection of Great Apes in the Democratic Republic of Congo.'


Mining the Heart of Borneo: coal production in Indonesia


(11/20/2013) Indonesia is the world's top exporter of coal – supplying energy to China, India, and elsewhere. Indonesia is also ranked the fourth top emitter of greenhouse gases in the world (after China, the USA, and the European Union), largely due to high deforestation rates and peatland fires. This ranking does not take into consideration the carbon emissions that Indonesia 'exports' in the form of coal.


Equitable efforts to save the world's forests: Don't put the burden on the poor (commentary)


(11/18/2013) That President Yudhoyono's green legacy may be in peril has been put in the spotlight by the recent visit to Indonesia of Harrison Ford, a Hollywood megastar-turned-environmentalist. Ford was in Indonesia last month filming 'Years of Living Dangerously', a series about climate change. His trip to Central Kalimantan and Riau, was described by Michael Bachelard of Sydney Morning Herald as bearing witness to the devastation of Indonesia's tropical forests.


How Tarzan created Jane Goodall and how Goodall then repaid the favor


(09/02/2013) The woman we know as Jane Goodall invites us to consider that she was created by Tarzan of the Apes. We should take Jane Goodall seriously when she says that she was influenced by the fictional ape man and that as a child set on a path in life by him to go to Africa to work with wild animals. And yet the influence Goodall finds in Tarzan likely goes deeper, anticipating the defiance of science and morality that allowed Goodall to become the remarkable scientist and a human being that she is. This connection also suggests a crucial, radical element of morality, that it depends ultimately on an act of the imagination.


Coming to terms with the evil Jane Goodall and the mystery of the dragonfly incident


(08/04/2013) [The Ethical Ape Column by Shawn Thompson] It is the easiest of premises to make that Jane Goodall is a good person who has lived a moral life. It is more troubling to explain why that is. Even Jane Goodall herself has difficulty explaining it, and she is an authority on her own life.


The Javan Rhino's final stronghold


(07/29/2013) August 27, 1883. It's been called 'the day the world exploded'. One hundred and thirty years ago this month, the volcanic island of Krakatau (Krakatoa) blew its top. The smoking mountain had given several days warning to the human inhabitants of Java and Sumatra, the closest large islands, but no one could have imagined the intensity of the eruption and the devastation that followed. Several cubic miles of rock and ash - more than half the island – rocketed skyward. The explosion released over 10,000 times the energy of the atomic bomb dropped on Hiroshima and was an order of magnitude more powerful than the eruption of Mount St. Helens. Tsunamis greater than 100 feet high roared over coastal habitats, inundating lowland forests and scouring them of wildlife.


Coffee and climate change: an uncertain future for millions of farmers around the world

(07/29/2013) An inconvenient truth is not what most people want to hear before they've had their first cup of coffee in the morning. Our coffee break is 'me time,' and we want to enjoy it. If the temperature is too high, put some ice in your cup. But for some 26 million people around the world who make it their business to produce our coffee, change is impossible to ignore.


FSC response to TFT: Ensuring a Strong Chain-of-Custody System

(07/23/2013) Recently, the Director of The Forest Trust (TFT) shared his opinion with Mongabay readers criticizing Chain-of-Custody systems in general, and the Forest Stewardship Council's (FSC) system in particular. The impetus for the critique was a joint statement issued by FSC and PEFC rejecting an ISO proposal for a new Chain of Custody standard for forest products.


California's next innovation: performance-based rainforest conservation (Commentary)


(07/22/2013) Californians are known as innovation leaders, and once again, we are on the verge of demonstrating critical leadership. Only this time it isn't about the Internet, social networking, reality television, venture capital or electric cars. It is about stopping tropical deforestation and supporting local communities. 'What!?' you say? How is the great state of California, home of bankrupt and massive, thirsty desert cities and Silicon Valley, a place that elected such juggernauts of history as Ronald Reagan and Arnold Schwarzenegger, about to lead in avoiding tropical deforestation?


Chain of custody nonsense from FSC & PEFC: protecting income streams rather than the world's forests

(07/10/2013) The FSC and PEFC released a joint statement on July 8th urging ISO members to vote against a new proposal for an ISO Chain of Custody certification. I expected the statement to explain that the proposed standard was weak, that it would allow illegally logged timber into supply chains, that it would be bad for the world's forests. Instead, the statement amounts to a call for no new competition.


Palm oil lobby group misleads on origin of haze, fires

(07/09/2013) World Growth International, a group that lobbies on behalf of industrial forestry and palm oil companies, is clouding the origin of the fires that triggered 'haze' air pollution alerts across Singapore and Malaysia last month.


Smoke over Sumatra: Why Indonesia's fires are a global concern

(06/26/2013) During the smoky season, or 'musim kabut' as it is called in Indonesia, skeletons of leaves fall from the sky and disintegrate like melting snowflakes in children's hands.


Millennium Development Goals falling short on environmental ambitions

(05/30/2013) This week in New York City, the 27 members of the high-level panel of eminent persons appointed by the U.N. Secretary General will deliver a report providing recommendations on the post-2015 development agenda. This is a critical opportunity to address the inadequacies of the Millennium Development Goals (MDGs) and to chart a new course for sustainable development.


Analysis: Indonesia renews moratorium on logging, palm plantations

(05/16/2013) Indonesia's President Susilo Bambang Yudhoyono made a bold and courageous decision this week to extend the country's forest moratorium. With this decision, which aims to prevent new clearing of primary forests and peat lands for another two years, the government could help protect valuable forests and drive sustainable development.


Mad Max sequel runs over sensitive desert ecosystem in Namibia


(04/11/2013) The Namib is the oldest desert on Earth, composed of gravel plains and dune fields that have been intact for circa 40 million years. It forms a thin strip along the coast of southwestern Africa running for approximately 2000 km from Namibia into Angola. Its unique assemblage of flora and fauna are specialised for desert life and include one of the longest lived organisms on the planet, a plant named Welwitschia mirabilis, with a lifespan of 5 - 15 centuries. The Namib is also home to the only truly desert dwelling chameleon on the globe, the Namaqu chameleon (Chamaeleo namaquensis). The gravel plains are home to a multitude of invertebrates and small vertebrates. The topsoil is gypsum and calcium carbonate enriched, and forms a delicate crust upon which impressions of tire tracks and footprints remain for decades.


6 lessons for stopping deforestation on the frontier


(04/09/2013) In 1984, at the tail end of the Brazilian dictatorship, I took up residence in a frontier town called Paragominas in the eastern Amazon. I went to study rainforests and pasture restoration, but soon became captivated as well by the drama of the frontier itself. Forests were hotly contested among cattle ranchers, smallholder communities, land speculators and more than a hundred logging companies, sometimes with fatal results. If we are to meet rising global demand for food, conserve tropical forests, and mitigate climate change at the pace that is necessary, we must become much better at taming aggressive, lawless tropical forest frontiers where people are making a lot of money cutting forests down.


WWF: careful planning went into announcement on rhino rediscovery in Indonesian Borneo

(04/08/2013) WWF-Indonesia had considered the impact of the publication of finding traces of Sumatran rhinos in Kalimantan. In the two-month period before it was published, WWF-Indonesia had coordinated with various parties, including the local government, the Forestry Ministry, rhino experts, local university and other related parties to set up strategies and to ensure commitment to full protection of the rhino.


Progress in incentive-based protection of forests and other watersheds

(03/29/2013) There are two ways to look at Charting New Waters: State of Watershed Payments 2012 - the latest report released by Forest Trends on incentive-based water protection. One is that investments in watershed protection are fast approaching a tipping point - rising 25% from the previous year and with 25% of all recorded investments occurring within last two years. The other is that investments in watershed protection have a long ways to go before they are more than a scant drop in the bucket in terms of world GDP, prevalent outside of China, or independent of government/non-profit aid. The truth lies somewhere in between.


Strong 'no deforestation' commitments save forests and feed people


(03/12/2013) As a global community, we have so far failed to answer this most pressing question; we have yet to build our cloud. Deforestation rates are down in some places, but overall, our forests continue to disappear much as they have for the past 50 years, driven principally by increasing global demand for food. Can we feed the world and save our forests? Yes, we can, and the solution lies in the global supply chain and the message some companies are now sending their suppliers: 'If you cut down trees, I won't buy your product.' This has the power to silence bulldozers. It's already doing so and now it's time to go to scale.


The need to jump-start REDD to save forests


(03/08/2013) At least US$7.3 billion has been pledged for REDD+ over the period from 2008 to 2015, with $4.3 billion pledged for REDD+ readiness during the fast-start period alone (2010-2012). In addition to these funds, private investors, private foundations, and others have been channeling financial support to developing countries for REDD+ and related programs for several years now.


A promising initiative to address deforestation in Brazil at the local level


(03/05/2013) The history of the Brazilian Amazon has long been marked by deforestation and degradation. Until recently the situation has been considered out of control. Then, in 2004, the Brazilian government launched an ambitious program to combat deforestation. Public pressure—both national and international—was one of the reasons that motivated the government to act. Another reason was that in 2004, deforestation contributed to more than 55 percent of Brazil's total greenhouse gas emissions, making Brazil the fourth-largest greenhouse gas emitter in the world.


Saving forests by stemming agricultural sprawl


(03/01/2013) I'm fortunate to travel the world helping conserve habitats for some of the world's most iconic species. When I visit places like the Amazon and Sumatra, I'm still awestruck by their diversity and pristine beauty. I'm also reminded how threatened they are. Our growing demand for food and fiber is fueling deforestation in resource-rich regions of the world. As environmentalists, if we don't change where and how we produce food and fiber, we can turn off the lights and go home. There won't be any biodiversity left to protect.


Can saving forests help feed the world?


(02/28/2013) As world population climbs from 7 to a projected 9 billion people and emerging and developing economies demand ever more of the food and fiber that drive deforestation, many environmentalists ask with increasing urgency whether and how tropical forests can survive. But the question may actually be whether and how the world's increasing, and increasingly rich, population can be fed unless tropical forests survive.


The challenge of putting Brazil's forests in good hands


(02/28/2013) People often associate Brazil with its forests. It's no wonder given that nearly 60% of the country's territory is covered by forest and it holds about one-third of the world's remaining tropical rainforests. You might assume that a country like this would care about educating people to sustainably manage this precious heritage. Well, you'd be wrong!


The corporate conservation revolution


(02/27/2013) There's a new kind of environmental hero emerging. They don't live in Washington, D.C., and they're known more for their interest in increasing earnings than in reducing greenhouse gases. They are found in an unlikely place: The Corporate Boardroom, and they're making a big difference in saving the worlds forests and our climate. In recent years, a group of visionary corporate leaders have been quietly teaming up with a growing number of environmental groups to take a hard look at what's left of our planet's natural resources. Together, they agree: we are past the point where our land and oceans can meet the food, energy and commodity demands of our planet's seven billion inhabitants.


Between Two Worlds: Tears for the Unheeded Wisdom of Elders

(01/06/2013) It was September 1990 and I was flying, blissfully high on a sea of books, their rich smells, colors and textures heady like incense, in Blackwell's Bookshop on Broad Street, Oxford. I had been thrilled just to arrive in Oxford a week before, fresh from the forests of northeastern Tasmania. I had won a scholarship to study at the Oxford Forestry Institute and here I was, ready and eager but frustrated that the course didn't begin for another week. Grown from humble beginnings, Oxford was a whole new world to me, one of potential, of learning, history, of new experiences promised, new thinking to embrace.


African governments and China must respond as ivory trade reaches preposterous proportions


(12/13/2012) Royal Malaysian Customs have just announced the seizure of 24 tons of ivory in Port Klang. This is the largest-ever seizure of ivory in transit through the country. The 1,500 pieces of ivory came from over 750 elephants and were exported from Togo, a tiny west African country that has fewer than 200 elephants. The ivory was hidden in containers containing wooden crates that were built to look like stacks of sawn timber. The two crates were shipped from the port of Lomé in Togo, and were going to China via Algeria, Spain and Malaysia. Richard Leakey, the former Director of the Kenya Wildlife Service (KWS), who set Kenya's ivory stockpile alight in 1989, responded to the announcement.


Why it's time to ban the ivory trade for good [Graphic images: viewer discretion advised]


(12/12/2012) This week the Kenya Wildlife Service (KWS) announced a 14% decline in elephants in the Samburu/Laikipia ecosystem over the last 4 years. The decline has occurred in a population whose natural growth rate was measured at 5.3% between 2002 and 2008 according to the previous survey, suggesting that over 300 elephants are dying annually in the Samburu and Laikipia's landscape, denting the poster child image of one of Kenya's most important wildlife landscapes. Poaching and drought are the main causes of mortality in this population. The impact of poaching on tourism cannot be ignored, heavily armed bandits threaten more than elephants, if we can't protect elephants how can we protect international tourists? But it's the long term consequence that are of greater concern.


Commentary: Protecting the people, not the polluters, says Greenpeace

(09/27/2012) Greenpeace is dedicated to ending deforestation and preventing catastrophic climate change. We are often recognized for putting our lives and freedoms on the line to accomplish these goals. In the U.S. alone, Greenpeace is campaigning to save ancient forests, speaking out against the coal industry; mobilizing millions to save the arctic from new oil drilling; and pushing key industries to commit to renewable energy.


A bold design for conservation

(09/07/2012) Carlos and his wife Nancy come from a line of artisans, and like their parents, they began working in handicrafts at a young age in their native Ecuador. This husband-wife duo spent most of their lives traveling long distances to and from Otavalo, an Andean crossroads about an hour outside of the capital Quito, to sell their jewelry at the daily market.


Climate and culture: abrupt change and rapid response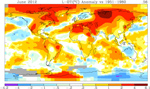 (08/06/2012) As the world experiences record heat, increased drought and fires, unprecedented ice melt and similar extreme weather anomalies decades before expected, climatologists have been forced to reconsider previous climate change projections and research techniques. Less than a decade ago, scientific consensus considered warming of more than 2 C and atmospheric levels of carbon dioxide near 450 parts per million (ppm) as acceptable or "safe". Revised climate science literature and expert opinion now regard safe atmospheric levels of carbon dioxide as below 350 ppm, or less than 1 C rise in average planetary temperature. Many researchers and environmentalists, however, recognize that the present deviation from pre-industrial temperatures of 0.8 C may be unacceptable to prevent runaway climate change and widespread disasters.


We should help solve illegal logging, not be part of the problem


(05/14/2012) It's tempting to think of illegal logging as an environmental crisis but it takes a serious human toll too. Just ask the wife and children of Chut Wutty, an environmental activist who was murdered last week for investigating rampant illegal logging in Cambodia. Wutty was far from alone. Criminal gangs increasingly control illegal logging, and don't hesitate to kill those who dare to oppose them.


Assassinated forest activist Chut Wutty: 'I want to see people live with freedom'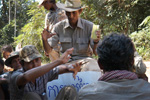 (05/02/2012) Chut Wutty, a dedicated Cambodian activist, was shot dead at an illegal logging site by military police, last Thursday. At the time Wutty was driving with two journalists, who wrote a shocking eye-witness account of his death, revealing that he was physically and verbally abused, then shot whilst trying to drive away, and left to die. His death reveals the brutal power of logging syndicates and companies, which are looting the country's natural wealth, and employing the military to silence their opponents.


Belo Monte Dam: A spearhead for Brazil's dam-building attack on the Amazon?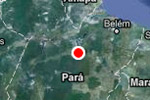 (03/23/2012) Brazil's Belo Monte Dam on the Xingu River is now under construction despite its many controversies. The Brazilian government has launched an unprecedented drive to dam the Amazon's tributaries, and Belo Monte is the spearhead for its efforts. Brazil's 2011-2020 energy-expansion plan calls for building 48 additional large dams, of which 30 would be in the country's Legal Amazon region1. Building 30 dams in 10 years means an average rate of one dam every four months in Brazilian Amazonia through 2020. Of course, the clock doesn't stop in 2020, and the total number of planned dams in Brazilian Amazonia exceeds 60.


Why is Indonesia afraid of Greenpeace?


(10/18/2011) Last week Indonesian immigration officials in Jakarta blocked Greenpeace director John Sauven from entering the country. Sauven, who two weeks earlier had obtained the proper business visa for his visit from the Indonesian embassy in London, was scheduled to convene with his team in Jakarta, travel to the island of Sumatra, and meet with officials and Indonesian businesses at a forestry conference. The following day, Greenpeace campaigner Andrew Tait was harassed by unknown individuals who attempted to serve him with a deportation warrant.


A modest proposal for wealthy countries to reforest their land for the common good

(08/11/2011) The Coalition of Financially Challenged Countries with Lots of Trees, known as "CoFCCLoT", representing most of the world's remaining tropical forests is asking wealthy nations to share global responsibilities and reforest their land for the common good of stabilizing climate and protecting biodiversity.


Saving the wrong rhino in Indonesia?

(07/29/2011) The slideshow titled "APP: Establishing the Facts" would indeed be laughable if they were not so sad. In the slides on "Investing in Biodiversity," APP appears to want to show how innovative it is in the conservation arena by focusing on the Javan rhino. The slides depict photos of wildlife and the Javan Rhino Sanctuary.


How to Save the Tiger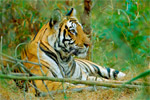 (07/19/2011) We are losing the tiger. Two hundred years ago, Asia's great cat numbered in the hundreds of thousands and inhabited virtually the entire continent, from Siberia to Turkey, and Afghanistan to Bali. Today there are, at best, around 3,200 wild tigers left. The tiger is extinct in at least 14 countries and hangs on in only 7% of the habitat it once occupied - tiny, mostly isolated fragments in what was once an ocean of forest. Three sub-species, from Bali, Java and Central Asia are lost forever, and a fourth, the South China tiger has not been recorded in the wild for over a decade.


Green tigers: new research shows protecting forests will deliver new economic boom for Southeast Asia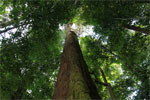 (06/27/2011) A raft of new studies show that protecting Southeast Asia's forests could provide an enormous economic lift for Southeast Asia. Indeed, the studies suggest, forest conservation, sustainable forestry, and agricultural improvements, along with investments in clean energy, could spur the rise of regional "Green Tiger" economies whose development levels surpass even those achieved during the boom years of the 1990's. The studies provide a striking rebuttal to palm oil and timber industries' claims that deforestation is necessary for the region's growth.


Brazil's shame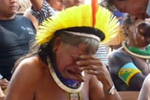 (06/03/2011) As an American I know a lot about shame — the U.S. government and American companies have wrought appalling amounts of damage the world over. But as an admirer of Brazil's recent progress toward an economy that recognizes the contributions of culture and the environment, this week's decision to move forward on the Belo Monte dam came as a shock. Belo Monte undermines Brazil's standing as a global leader on the environment. Recent gains in demarcating indigenous lands, reducing deforestation, developing Earth monitoring technologies, and enforcing environmental laws look more tenuous with a project that runs over indigenous rights and the environment.


Traditional Chinese medicine trade takes toll on Indonesia's geckos

(06/01/2011) The call of the tokek, or gecko, is one of the most familiar sounds in Indonesia. Next to the smell of clove cigarettes, the calls to prayer, the friendly smiles and the ferocious afternoon rainstorms, it stands as one of the most easily identifiable characteristics of the country.


Is Indonesia losing its most valuable assets?


(05/16/2011) Deep in the rainforests of Malaysian Borneo in the late 1980s, researchers made an incredible discovery: the bark of a species of peat swamp tree yielded an extract with potent anti-HIV activity. An anti-HIV drug made from the compound is now nearing clinical trials. It could be worth hundreds of millions of dollars a year and help improve the lives of millions of people. This story is significant for Indonesia because its forests house a similar species. In fact, Indonesia's forests probably contain many other potentially valuable species, although our understanding of these is poor. Given Indonesia's biological richness — Indonesia has the highest number of plant and animal species of any country on the planet — shouldn't policymakers and businesses be giving priority to protecting and understanding rainforests, peatlands, mountains, coral reefs, and mangrove ecosystems, rather than destroying them for commodities?


Richard Branson's pet lemur project won't help save wildlife in Madagascar

(04/19/2011) Richard Branson's plan to introduce lemurs on one of his private islands in the Caribbean is a terrible idea if his aim is really to protect the primates from extinction. Beyond the much-discussed ecological impact of bringing in non-native primates, Branson's scheme risks undermining conservation efforts where lemurs actually exist in the wild: Madagascar.


The other side of Cancun: progress

(01/30/2011) Two big events happened in Cancun. The first was the Conference of the Parties (COP) which dealt with negotiations on the future of the United Nations Framework Convention on Climate Change (UNFCCC). This is the official COP's annual event. The results were limited considering the urgency and the severity of global climate change. Not many surprises, unfortunately. The other event could be called 'Global Conference on Climate Changes and Sustainable Development.' There were several discussions, symposiums, workshops and meetings which were held in hotels all over Cancun. Formally these events are known as 'side-events' at COP.


Rainforests are a source of philanthropy in Indonesia

(01/27/2011) There is nothing special about the assistance APP has provided to the people of Yogyakarta province in the vicinity of Mount Merapi. For APP, Indonesian forests have acted as philanthropists for many years, subsidizing its raw materials by providing it with free timber from the country's natural forests. Greenomics Indonesia data (2010) shows that the value of subsidized timber provided by the Indonesian state to APP amounted to at least USD1.5 billion between 2003 and 2009.


Wikileaks reveals Dalai Lama's climate change concerns

(12/21/2010) As disclosures from the Wikileaks scandal continue to reverberate, the public is learning about hidden U.S. diplomacy in all far corners of the globe. The latest unlikely story involves the Tibetan Dalai Lama no less, who spoke with American diplomats last year about climate change high atop the Himalayan Mountains. In a meeting with U.S. ambassador to India Timothy Roemer, the Dalai Lama argued that the U.S. should seek to employ a different strategy toward Tibet. Instead of pressuring Beijing on the political front, the Dalai Lama declared, Washington should seek to leverage environmental concerns in the hope of buying some relief for the Tibetan people.


Evo Morales for the Nobel Prize?

(11/11/2010) Does Evo Morales merit a Nobel peace prize for his admirable work on climate justice? Former prize winners, as well as the Bolivian Congress, believe he deserves it and both have launched an international campaign on behalf of Bolivia's indigenous president. In April of this year, Morales helped to organize the First World People's Conference on Climate Change and the Rights of Mother Earth, which drew a whopping 35,000 people to the Bolivian city of Cochabamba. Designed as a kind of counter summit to the official Copenhagen conference of 2009, which proved a debacle in terms of reining in climate change, Cochabamba represented a milestone in social mobilization.


California puts fate of tropical rainforests up for vote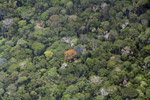 (10/27/2010) When you vote on Nov. 2, remember that Peru is planning to save all of its rain forest. To reach the zero deforestation goal, a new environmental policy put in place last year calls for innovative payments to indigenous people and peasants, who control around a quarter of the forest, and a mosaic of protected areas and sustainable timber production for much of the rest. Environmental costs are being rolled into environmental impact assessments, and the country is formulating new ways to mitigate and compensate for the effects of big development projects, such as roads and dams. Meanwhile, California is poised to make a headlong leap in the other direction. Proposition 23 on the Nov. 2 ballot would kill the state's 2006 climate law by permitting it to kick in only if California becomes a full-employment economic utopia of a sort not yet seen on this continent. While much of the Proposition 23 debate revolves around the important effects here, this policy U-turn could thwart budding environmental efforts around the world, such as those in Peru.


Misleading claims from a palm oil lobbyist

(10/23/2010) In an editorial published October 9th in the New Straits Times ("Why does World Bank hate palm oil?"), Alan Oxley, a former Australian diplomat who now serves as a lobbyist for logging and plantation companies, makes erroneous claims in his case against the World Bank and the International Finance Corp (IFC) for establishing stronger social and environmental criteria for lending to palm oil companies. It is important to put Mr. Oxley's editorial in the context of his broader efforts to reduce protections for rural communities and the environment.


Asia Pulp & Paper fumbles response to deforestation allegations by Greenpeace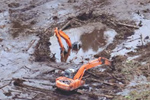 (09/28/2010) A new audit that seems to exonerate Asia Pulp & Paper from damaging logging practices in Indonesia was in fact conducted by the same people that are running its PR efforts, raising questions about the much maligned company's commitment to cleaning up its operations. The audit slams Greenpeace, the activist group that accused Asia Pulp & Paper (APP) of illegal and destructive logging in Sumatra in its July 2010 report, How Sinar Mas is Pulping the Planet. It runs through each of the claims laid out in the Greenpeace report, arguing some are speculative or improperly cited. But the audit doesn't actually deny that APP is clearing forests and peatlands for pulp plantations. In fact, the audit effectively confirms that the company is indeed engaged in conversion of 'deep' peat areas, but argues that this activity isn't illegal under Indonesian law.


How best to balance economic growth and protection of the environment?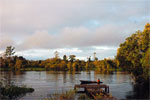 (08/30/2010) When people are hungry for an uncertain income, they will destroy everything. When people become poor due to a poor decision they were excluded from making, who should be responsible for that? Development is seen as the answer to poverty. However, many controversial developments have actually increased poverty, and while the investors in such schemes may benefit, the local people pay the price. This happened in Tundai, a fishing village in the ex-mega rice area near Palangkaraya, Central Kalimantan. When central government in the 1990s decided to convert the peat swamp forests into rice fields, the community had no voice or involvement in the decision. The project failed. Now over a million hectares of former lush forests have become a wasteland, and the people of Tundai have been thrust into poverty.


Malaysia preparing to take big step backward on energy policy

(08/13/2010) I write to you as a deeply concerned and saddened citizen of Malaysia. For most of the 45 years of my life, I have been proud to be Malaysian. Recently, I have become heartbroken to be Malaysian. I am profoundly grateful to write this with the support of both my local communities in Sabah, Malaysian Borneo and California, U.S.A., and a larger world community. That said, I take full ownership of and sole responsibility for the views articulated in this letter; I express them from my stand as a mother, an earth citizen and a leader.


Amazongate fraud

(06/21/2010) The Sunday Times over the weekend retracted a column that accused the Intergovernmental Panel on Climate Change (IPCC) of making a 'bogus rainforest claim' when it cited a report warning that up to 40 percent of the Amazon could be "drastically" affected by climate change. The 'Amazongate' column, authored by Jonathan Leake, Science & Environment Editor of the Sunday Times, was immediately seized upon by climate skeptics as further evidence to discredit the IPCC just two weeks after it was found to be using shoddy glacier data in its 2007 climate assessment. But now the Sunday Times has removed Leake's column from its web site and issued on apology, admitting that the Amazon claim was indeed supported by scientific research. The Sunday Times also acknowledged misconduct in the way one of the story's sources—Simon Lewis of the University of Leeds in Britain—was quoted.


When nature saves your life

(06/14/2010) If someone saves your life, you want to express your gratitude however you can -- a gesture, a "thank you,", or somehow returning the favor. Yet when you owe your life to a plant found thousands of miles away, the task becomes much harder. As a nurse, I've known for years that many life-saving medicines come from plants and animals found around the world. But I never thought that one day I would have to rely on the bark of a rare Asian tree to survive.


How to end Madagascar's logging crisis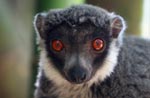 (02/10/2010) In the aftermath of a military coup last March, Madagascar's rainforests have been pillaged for precious hardwoods, including rosewood and ebonies. Tens of thousands of hectares have been affected, including some of the island's most biologically-diverse national parks: Marojejy, Masoala, and Makira. Illegal logging has also spurred the rise of a commercial bushmeat trade. Hunters are now slaughtering rare and gentle lemurs for restaurants.


Consumers should help pay the bill for 'greener' palm oil


(01/12/2010) Palm oil is one of the world's most traded and versatile agricultural commodities. It can be used as edible vegetable oil, industrial lubricant, raw material in cosmetic and skincare products and feedstock for biofuel production. Growing global demand for palm oil and the ensuing cropland expansion has been blamed for a wide range of environmental ills, including tropical deforestation, peatland degradation, biodiversity loss and CO2 emissions. In response to these concerns, a group of stakeholders—including activists, investors, producers and retailers—formed the Roundtable on Sustainable Palm Oil (RSPO) to develop a certification scheme for palm oil produced through environmentally- and socially-responsible ways. It is widely anticipated that the creation of a premium market for RSPO-certified sustainable palm oil (CSPO) would incentivize palm oil producers to improve their management practices.


Coal plant could damage rainforest reserves, coral reefs, palm oil plantations in Malaysian Borneo

(12/20/2009) A proposed coal-fired power plant in Malaysian Borneo could damage the region's world-renowned coral reefs, pollute air and water supplies, open Sabah's biodiverse rainforests to mining, and undermine the state's effort to promote itself as a destination for "green" investment and ecotourism, warn environmentalists leading an effort to block the project. The scheme, which is backed by the federal Tenaga Nasional Berhad and state energy company, Sabah Electricity Sdn. Bhd, has faced strong opposition and already been forced to re-locate twice since it was conceived more than two years ago. The 300-MW plant is now planned for a coastal area that is situated in the middle of the Coral Triangle/Sulu Sulawesi Marine Ecoregion, an area renowned for astounding levels of biodiversity.


Save the frogs, save ourselves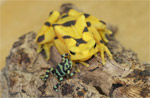 (09/04/2009) Amphibians are going extinct around the globe. As a scientist specializing in frogs, I have watched dozens of species of these creatures die out. The extinction of frogs and salamanders might seem unimportant, but the reality couldn't be farther from the truth. Indeed, from regulating their local ecosystems, to consuming and controlling the population of mosquitoes and other insects that spread disease, to potentially pointing the way to new drugs for fighting diseases such as cancer or HIV-AIDS, the fate of these creatures is inexorably linked to our own.


Mining and biodiversity offsets in Madagascar: Conservation or 'Conservation Opportunities?'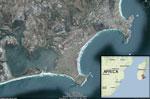 (08/30/2009) Rio Tinto's ilmenite mine in southeastern Madagascar is among the largest on the planet. At peak capacity, its owners say, it could produce as much as 2 million tons of the stuff—worth roughly $100 a ton—each year, to be shipped off and smelted abroad. What's left of it after refining—some 60 percent of the ore that arrives from Madagascar—will be sold for $2000 a ton as titanium dioxide, a pigment used in everything from white paint and tennis court lines to sunscreen and toothpaste. At current levels of demand, the Fort Dauphin mine will provide 9 percent of the world supply over the next 40 years, amounting to more than $60 billion of titanium dioxide. Even that is a conservative estimate: demand for ilmenite has been growing at 3-5 percent annually, with major mines slated to close in coming years and few untapped sources known worldwide.


Conservation success in Madagascar proves illusory in crisis



(06/12/2009) Despite the popularity he enjoyed abroad, domestic support for ousted president Marc Ravalomanana eroded rather quickly last February when he went head to head with Andry Rajoelina, the rookie mayor of Madagascar's capital. Rajoelina rallied disparate opposition groups to the cause and soon toppled the incumbent to become, at his own proclamation, President of the "High Authority of Transition." For the country as a whole, the results have not been encouraging. The tourism industry has shriveled to a shadow of itself, important donors have suspended non-humanitarian aid, and a power vacuum has set in in remote regions of the island, wreaking havoc on some of its most fragile and prized ecosystems.


100 nature images for Earth Day


(04/22/2009) Biodiversity - from tigers in Bhutan to gila monsters in the United States to Horned beetles in Africa to tube worms in hydrothermal vents in the deep ocean to sea cucumbers living on the coral reefs of Madagascar to the mites on your cheese - is makes life on Earth livable for our species. By extinguishing hotbeds of biodiversity - rainforests, wetlands, coral reefs, and grasslands - we are destroying a part of ourselves. Biodiversity will recover after humanity is gone, but in the meantime, the continuing loss of our fellow species will make Earth an awfully crowded, but lonely place.


Earth Day photos reflecting our world's beauty


(04/22/2009) With Earth Day fast becoming just another commercial holiday — albeit one where most people still have to go to the work — mongabay is taking a visual approach to capture the beauty that surrounds us. Here are around 120 photos I've taken at sites around the world, most of which were snapped in the past five years. The animals pictured are in their natural settings — no zoo or aquarium specimen are included. I've done my best to name most of the creatures pictured, although I haven't been able to identify many of the insects.


When science hijacks conservation funding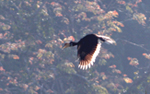 (03/04/2009) A scientist's job is to create new knowledge. Thus it is not surprising that scientists are most interested in their own research. Scientists use many methods to raise funds to support their research agendas and build their reputations. Scientists collect information, publish their results, and seek out new opportunities. Because science is a tool that can be used for conservation, scientists often seek donations from conservation organizations to support their research projects.


Clinton, Obama botch opportunity on climate, forest conservation


(02/20/2009) The Obama administration squandered a chance this week to show U.S. leadership on climate and forest conservation issues, when Secretary of State Hillary Clinton, during a visit to Jakarta, failed to bring up a new Indonesian government decree allowing conversion of carbon-rich peat forests to oil-palm plantations.


No scientists necessary: Bush administration's new plans regarding endangered species

(08/13/2008) I would have thought it difficult after eight years to still be surprised by any presidential administration, but the Bush administration has proven unique. After years of delisting endangered species, refusing to list others, and slowly watering down the landmark Endangered Species Act, the Bush administration has finally come out and said it: scientists are superfluous when it comes to saving endangered species. Despite eight years of belittling scientists, I was still surprised they would insult them so blatantly.


Planet of the Apes Has Arrived, and It Is Spain

(07/03/2008) Visiting Spain's Barcelona zoo as a child, I was greeted to a memorable sight. In one of the cages sat a gorilla, but not just any primate. I had come face to face with the legendary albino ape "Little Snowflake." Because of Snowflake's white coat, when I looked at him I felt like I was peering into the eyes of a wizened old man. The only difference was that Snowflake's eyes were pink!


Welcome to the Jungle: An Introduction to the End of the Industrial Era

(07/03/2008) The existing state of industrial civilization has brought our planet and global populations into a worldwide crisis unprecedented in the history of life on Earth. Human activities have sent many living systems into decline or collapse, brought about the 6th mass extinction of biodiversity, upset our planet's biogeochemical cycles, and rapidly and dangerously altered our climate. We stand at the bifurcation point of our species: whether or not we are able to question the maladaptive behvaiors which have brought about these travesties and adapt on a global scale will determine the course of human evolution and the survival of a multitude of living organisms with which we share this planet. As the only reflectively conscious organism to have existed, we also hold the fate of (reflective) sentience itself in our actions. I believe our chance at pulling ourselves out of this mess is through an analytical dissection of human nature and behvaior — to expose, extract, examine, revise and communicate the elements of our existence which drive us into maladaptive behvaiors followed by an application of technology and action grounded in a new and emerging understanding of humanity and our position in the biosphere.


No longer a fan of Earth Day

(05/01/2008) After April 22nd of this year, I am no longer a fan of Earth Day. It has become a strange pseudo-holiday that allows individuals, governments, corporations, and the media to focus a miniscule spotlight on our environmental crises, and then breathe a sigh of relief over the following days and weeks as they to go back to their old ineffectual ways. It is a day to stem the guilt of the sorry state of our natural—and 'civilized'—world. It is not a day where environmental education actually reaches the masses, or when people wake to the need—not the luxury—to change our ways. It is the opposite: a chance to feel good about our time's greatest crisis.