News articles on economics

---
Mongabay.com news articles on economics in blog format. Updated regularly.





Business and conservation groups team up to conserve and better manage US's southern forests

(10/15/2009) A new project entitled Carbon Canopy brings together multiple stakeholders—from big business to conservation organizations to private landowners—in order to protect and better manage the United State's southern forests. The program intends to employ the emerging US forest carbon market to pay private forest owners for conservation and restoration efforts while making certain that all forest-use practices subscribes to the standards of the Forest Stewardship Council (FSC).


Palm oil industry pledges wildlife corridors to save orangutans



(10/03/2009) In an unlikely—and perhaps tenuous—alliance, conservationists and the palm oil industry met this week to draw up plans to save Asia's last great ape, the orangutan. As if to underscore the colloquium's importance, delegates on arriving in the Malaysian State of Sabah found the capital covered in a thick and strange fog caused by the burning of rainforests and peat lands in neighboring Kalimantan. After two days of intensive meetings the colloquium adopted a resolution which included the acquisition of land for creating wildlife buffer zones of at least 100 meters along all major rivers, in addition to corridors for connecting forests. Researchers said such corridors were essential if orangutans were to have a future in Sabah.


Could agroforestry solve the biodiversity crisis and address poverty?, an interview with Shonil Bhagwat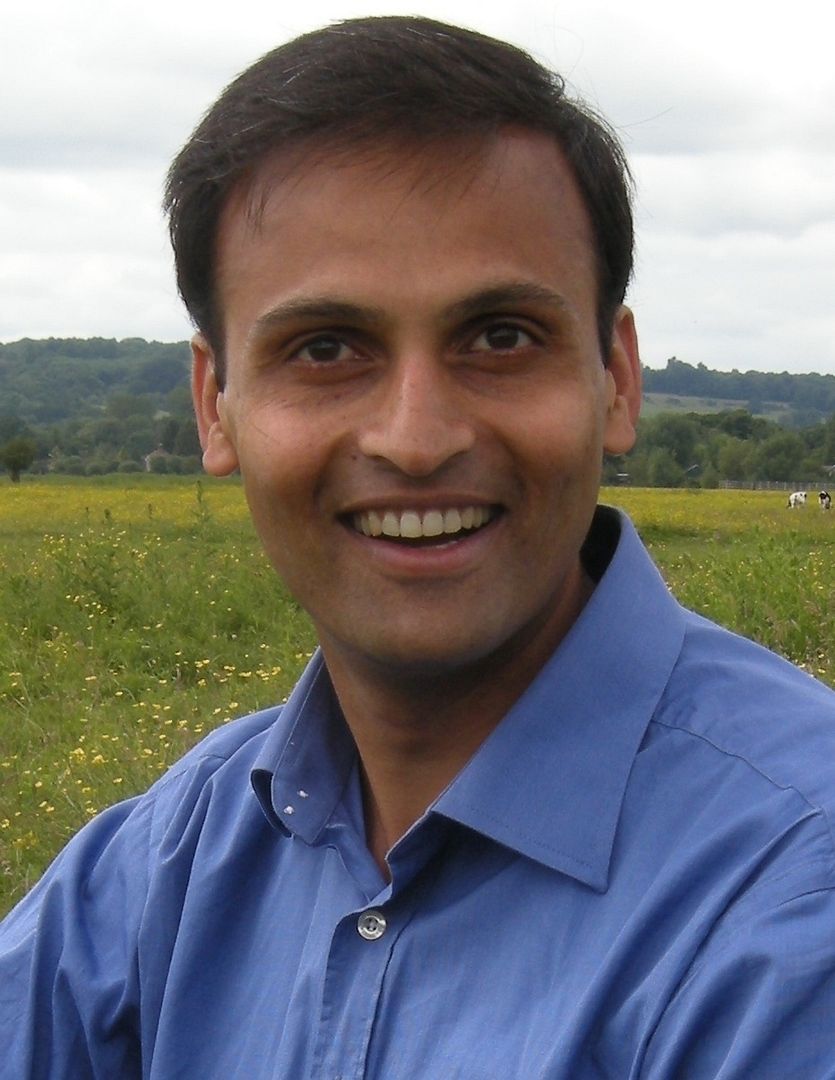 (09/24/2009) With the world facing a variety of crises: climate change, food shortages, extreme poverty, and biodiversity loss, researchers are looking at ways to address more than one issue at once by revolutionizing sectors of society. One of the ideas is a transformation of agricultural practices from intensive chemical-dependent crops to mixing agriculture and forest, while relying on organic methods. The latter is known as agroforestry or land sharing—balancing the crop yields with biodiversity. Shonil Bhagwat, Director of MSc in Biodiversity, Conservation and Management at the School of Geography and the Environment, Oxford, believes this philosophy could help the world tackle some of its biggest problems.


US subsidies of oil and coal more than double the subsidies of renewable energy

(09/21/2009) During the fiscal years of 2002-2008 the United States handed out subsidies to fossil fuel industries to a tune of 72 billion dollars, while renewable energy subsidies, during the same period, reached 29 billion dollars.


Alleviating poverty and saving biodiversity are inherently linked argue scientists


(09/17/2009) Twenty-nine scientists argue in Science today that the world will not be able to lift up the world's poor unless it also addresses global biodiversity loss. They say that the same underlying problems—exploitation of resources, unsustainable overconsumption, climate change, population growth—are exacerbating global poverty and the extinction of species.


Innovative reforestation project threatened by 'regime change' in Madagascar, an interview with Rainer Dolch


(09/16/2009) In Madagascar the TAMS Program (Tetik'asa Mampody Savoka, meaning "the project to bring back the forest") is under threat due to the new government's unwillingness to provide funding. The current government, after gaining power in a coup this year, has frozen all funds slated for the project and has yet to sign a carbon credit agreement with the World Bank which would bring much needed funding. "It remains to be seen if the recognition or not of Madagascar's transitional Government will lead to signing the contract with the World Bank in the near future. This is of course essential for the continuity of the project and its future," Rainer Dolch told Monagaby.com in an interview.


France announces carbon tax

(09/10/2009) The President of France, Nicolas Sarkozy, has announced that he will implement a carbon tax to help "save the human race" from global warming.


Concerns over deforestation may drive new approach to cattle ranching in the Amazon


(09/08/2009) While you're browsing the mall for running shoes, the Amazon rainforest is probably the farthest thing from your mind. Perhaps it shouldn't be. The globalization of commodity supply chains has created links between consumer products and distant ecosystems like the Amazon. Shoes sold in downtown Manhattan may have been assembled in Vietnam using leather supplied from a Brazilian processor that subcontracted to a rancher in the Amazon. But while demand for these products is currently driving environmental degradation, this connection may also hold the key to slowing the destruction of Earth's largest rainforest.


Investing in conservation could save global economy trillions of dollars annually

(09/03/2009) By investing billions in conserving natural areas now, governments could save trillions every year in ecosystem services, such as natural carbon sinks to fight climate change, according to a European report The Economics of Ecosystems and Biodiversity (TEEB).


Greenhouse gas emissions drop in the EU for the fourth year in a row

(08/31/2009) In 2008 greenhouse gas emissions in the EU fell 1.3 percent, the European Environment Agency (EEA) said today. This figure measures only the emissions in the 15 EU countries that have commitments to reduce emissions, however when all 27 members of the EU are included, greenhouse gas emissions actually fell further: 1.5 percent.


Cost of climate change adaptation to be 2-3 times higher than current estimates

(08/27/2009) The cost of adapting to climate change will be significantly higher than estimated by the UN Framework Convention on Climate Change (UNFCCC) warns a new report published by the International Institute for Environment and Development and the Grantham Institute for Climate Change at Imperial College London.


The Pope: "creation is under threat"

(08/26/2009) Pope Benedict XVI spoke today on environmental issues, singling out the importance of a September U.N. summit in New York to work on negotiations for an international framework to tackle climate change, preparing for the U.N. Conference on Climate Change in Copenhagen in December.


Environmental disappointments under Obama

(08/24/2009) While the President has been bogged down for the last couple months in an increasingly histrionic health-care debate-which has devolved so far into ridiculousness that one doesn't know whether to laugh or cry-environmental decisions, mostly from the President's appointees have still been coming fast and furious. However, while the administration started out pouring sunshine on the environment (after years of obfuscated drudgery under the Bush administration), they soon began to move away from truly progressive decisions on the environment and into the recognizable territory of playing it safe-and sometimes even stupid.


Biofuel company eyes dead zone in the Gulf of Mexico for creating fish-powered fuel

(08/18/2009) 'Dead zones' in the ocean are called such for a reason. Every year agricultural run-off, especially fertilizer, floods the oceans with an abundance of nutrients leading to algae blooms, i.e. massive explosions of phytoplankton. The demise of these blooms, and the rise of bacteria feeding on them, eventually starves the entire area of oxygen creating a 'dead zone' where the vast majority marine life can't survive. Considered by most to be an environmental catastrophe, a new company is looking at dead zones in a different light: fuel and profit.


Ecological restoration substantially boosts biodiversity and ecosystem services

(07/30/2009) A new analysis reports that ecological restoration generally deliver benefits for both conserving biodiversity and supporting human livelihoods, but does not completely reverse degradation caused by humans.


A Tasmanian tragedy? : How the forestry industry has torn an island apart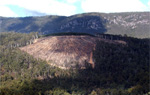 (07/02/2009) This is by no means a new battle: in fact, Tasmanian industrial foresters and environmentalists have been fighting over the issue of clearcutting the island's forests for decades. The battle—some would probably prefer 'war'—is over nothing less than the future of Tasmania. Some Tasmanians see the rich forests that surround them in terms of income, dollars and cents; they see money literally growing on trees, or more appropriately growing on monoculture plantations and government owned native forests. They see the wilderness of Tasmania as an exploitative resource.


Record hunger: one billion people are going hungry worldwide

(06/22/2009) A new estimate by the UN FAO estimates that one billion people are currently going hungry: the highest number in history. Largely exacerbated by the global economic crisis, the number of the world's hungry has risen by 100 million people.


Amazon deforestation doesn't make communities richer, better educated, or healthier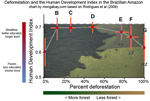 (06/11/2009) Deforestation generates short-term benefits but fails to increase affluence and quality of life in the long-run, reports a new study based an analysis of forest clearing in 286 municipalities across the Brazilian Amazon. The research, published in Friday's issue of the journal Science, casts doubt on the argument that deforestation is a critical step towards development and suggests that mechanisms to compensate communities for keeping forests standing may be a better approach to improving human welfare, while simultaneously sustaining biodiversity and ecosystem services, in rainforest areas.


Rich countries buy up agricultural land in poor countries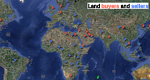 (05/26/2009) Over two-and-half million hectares in the Democratic Republic of the Congo; half a million hectares in Tanzania; and a quarter of a million hectares in Libya: these figures represent just some of the recent international land deals where wealthy countries buy up land in poorer nations for food, and sometimes biofuel, production. The controversial trend has sparked a recent report from the International Food Policy Research Institute (IFPRI) highlighting what nations have to gain—and lose—from participating in such deals.


Global warming estimates double in severity according to new MIT modeling

(05/20/2009) Employing the MIT Integrated Global System Model, scientists have found that global warming could be more than twice as severe as previous estimates six years ago. The MIT Integrated Global Systems Model, which uses computer simulations to analyze the relationship between climatic changes and the global economy, found during 400 runs of the model that there is a 90 percent probability that temperatures will have risen 3.5 to 7.4 degrees Celsius by the end of the century.


Bronx zoo closes exhibits, evicts hundreds of animals following budget crisis

(04/28/2009) Following a budget shortfall of 15 million dollars, the Bronx Zoo has announced that it will be closing several exhibits and sending away hundreds of animals.


Global warming to cripple Southeast Asia economically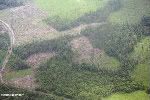 (04/28/2009) By the end of the century nations in Southeast Asia will face debilitating economic loss due to global warming, according to a new study from the Asian Development Bank. Analyzing Indonesia, Philippines, Thailand, and Vietnam the study found that they could suffer an annual loss of 6.7 percent ($230 billion dollars) in combined gross domestic product by 2100, more than double the global average which is estimated at a loss of 2.6 percent.


Can carbon credits from REDD compete with palm oil?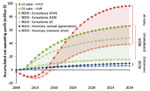 (03/30/2009) Reducing emissions from deforestation and degradation (REDD) is increasingly seen as a compelling way to conserve tropical forests while simultaneously helping mitigate climate change, preserving biodiversity, and providing sustainable livelihoods for rural people. But to become a reality REDD still faces a number of challenges, not least of which is economic competition from other forms of land use. In Indonesia and Malaysia, the biggest competitor is likely oil palm, which is presently one of the most profitable forms of land use. Oil palm is also spreading to other tropical forest areas including the Brazilian Amazon.


Economic crisis hurts forestry sector, sustainability initiatives

(03/16/2009) The global economic crisis has slowed demand for timber products and may undermine efforts to improve the environmental performance of forestry, reports the U.N. Food and Agriculture Organization (FAO) in its biannual "State of the World's Forests 2009", released today.


Clean energy investment moving too slowly to avoid irreversible climate change

(03/04/2009) Stalled clean energy investment due to the current recession makes severe climate change more likely, according to a new report by analysts with New Energy Finance (NEF).


What does slowing economy mean for rainforest conservation?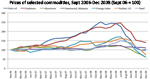 (01/26/2009) Plunging commodity prices may offer a reprieve for the world's beleaguered tropical forests. The global economic downturn has caused demand for many commodities to plummet. The resulting decline in the prices of timber, energy, minerals and agricultural products may do what conservationists have largely failed to achieve in recent years: slow deforestation. Fueled by surging demand from China and other emerging economies, and boosted by the convergence of food and energy markets in response to American and European incentives for biofuels, the worldwide commodity boom over the past few years helped trigger a land rush that precipitated the conversion of natural forests for farms, plantations, and ranches. At the same time, high prices for metals, fossil fuels, and other industrial resources drove a global search for exploitable reserves, many of which lie in tropical forest countries. Now that the bonanza is unwinding, with prices for everything from palm oil to bauxite to crude oil cratering, the incentives to clear forests are retreating. Developers large and small are abandoning projects and forgoing planned expansion around the world.


Climate change is a bigger economic risk than banking crisis

(10/30/2008) Unmitigated climate change will hurt the global economy more than the current banking crisis, said a leading environmental economist.


Geoengineering schemes need ranking system to avoid wasting money, destroying the planet

(10/26/2008) Schemes to alter Earth's climate on a planetary scale should be ranked according to their efficacy, cost, risks and their rate of mitigation, argues a new editorial published in Nature Geoscience. With so-called geoengineering proposals proliferating as concerns over climate change mount, Philip Boyd of New Zealand's NIWA warns that "no geo-engineering proposal has been tested or even subjected to preliminary trials". He says that despite widespread media attention, scientists have yet to even come up with a way to rank geoegineering schemes for their efficacy, cost, associated risk, and timeframe. Thus is it unclear whether ideas like carbon burial, geochemical carbon capture, atmospheric carbon capture, ocean fertilization, cloud manipulation, "space sunshades", or strategically-placed pollution can be effective on a time-scale relevant to humankind, economical, or even safe.


Rich countries driving pollution in poor countries

(10/22/2008) Rich countries are driving pollution in poor countries through mining of raw materials and outsourcing of industrial manufacturing, reports a new report from environmental NGOs Blacksmith and Green Cross Switzerland.


Green New Deal will spark global economy, create jobs

(10/22/2008) A "Global Green New Deal" that focuses the world economy "towards investments in clean technologies and 'natural' infrastructure such as forests and soils is the best bet for real growth, combating climate change and triggering an employment boom," according to a new initiative led by the United Nations Environment Programme (UNEP).


Globalization drives a bubble in Indonesia's seaweed market

(10/21/2008) International demand and rampant speculation drove excess in Indonesia's emergent seaweed market, reports The Wall Street Journal.


Challenges of starting a green business

(10/20/2008) While green design offers the potential to greatly improve the sustainability of new goods and services without sacrificing performance, developing and bringing such products to market is a challenge, said a panel of innovators from companies using nature as inspiration for new technologies. Speaking at the 2008 Bioneers conference in San Rafael, California, Stephen Dewar of WhalePower, Charles Hamilton of Novomer, and Jay Harman of PAX Scientific told biomimicry expert Jane Benyus that radically new approaches to solving design and engineering problems is often met with skepticism from the existing market.


Company that turns CO2 into eco-friendly plastic gets new CEO

(10/20/2008) Novomer, a firm developing biodegradable plastics using carbon dioxide instead of petroleum as a feedstock, today announced the appointment of Jim Mahoney as its new chief executive officer and the relocation of company headquarters from Ithaca, N.Y. to Boston, Mass.


Financial crisis could pave way for greener economy inspired by nature

(10/20/2008) Biomimicry — the use of nature to inspire design — could serve as a model for a greener economy that rises out of the ashes of the financial crisis, said experts meeting at a sustainability conference in the San Francisco Bay Area. Speaking at the three-day Bioneers conference in San Rafael, Janine Benyus, a leading voice in the emerging field of biomimicry, said that nature offers lessons that can be applied to build better and more sustainable products and services as well as economic models.


Continued focus on economic growth will doom the planet say ecologists

(10/15/2008) An economy that focuses on economic growth above all else will lead to "disaster", argues a series of editorials published in this week's issue of New Scientist magazine. Citing the current financial crisis, where governments have signaled their fear of anything that threatens growth by pouring hundreds of billions of dollars into failing banks and financial institutions, a group of economists question the logic of an economic system built on the assumption of growth based on continued exploitation of Earth's finite resources.


Mangroves are key to healthy fisheries, finds study

(07/21/2008) Mangroves serve as a critical nursery for young marine life and therefore play an important role in the health of fisheries and the economic well-being of fishermen, report researchers writing in the early online edition of the Proceedings of the National Academy of Sciences.


Why Europe torpedoed the REDD forests-for-carbon credits initiative

(03/05/2008) Reducing emissions from deforestation and forest degradation (REDD) has been widely lauded as a mechanism that could fund forest conservation and poverty alleviation efforts while fighting climate change. At the December U.N. climate meeting in Bali, delegates agreed to include REDD in future discussions on a new global warming treaty — a move that could eventually lead to the transfer of billions of dollars from industrialized countries to tropical nations for the purpose of slowing greenhouse gas emissions by reducing deforestation rates. conservationists and scientists applauded the decision.


American demand for gas, big cars begins to wane

(03/03/2008) With crude oil today setting an inflation-adjusted record high, the Wall Street Journal reports that Americans are cutting back on gasoline consumption.


Is Guyana's logging deal in its best interests?

(02/21/2008) In January Guyana awarded U.S. timber firm Simon & Shock International a 400,000-hectare (988,400-acre) logging concession near the Brazilian border. Final approval hinges on the completion of an environmental impact survey and a tree inventory. While Simon & Shock International says it plans to conduct selective logging, the firm has not announced whether it will seek Forest Stewardship Council certification, a mark for responsibly-harvested timber. Is there an alternative that can improve the lot for the average Guyanese? There may be. Last fall Guyana's President, Bharrat Jagdeo, hinted at the potential of using the country's forests as a giant carbon offset to counter climate change.


World fertilizer prices surge 200% in 2007, hurting the poor

(02/20/2008) World fertilizer prices surged by more than 200 percent in 2007, as farmers sought to maximize corn production for ethanol, according to the International Center for Soil Fertility and Agricultural Development (IFDC). Poor African farmers were hardest hit by the increase.


Carbon traders, not conservationists, could save Cameroon rainforest

(02/15/2008) The government of Cameroon is looking to lease 830,000 hectares of biodiverse tropical forest to conservationists for an annual sum of $1.6 million. The problem? No conservation groups are interested. Apparently the asking price is too high, according to The Economist.


How much would it cost to end Amazon deforestation?

(01/27/2008) With Brazil last week announcing a significant jump in Amazon deforestation during the second half of 2007, the question emerges, how much would it cost to end the destruction of Earth's largest rainforest?


55% of the Amazon may be lost by 2030

(01/23/2008) Cattle ranching, industrial soy farming, and logging are three of the leading drivers of deforestation in the Brazilian Amazon. As commodity prices continue to rise, driven by surging demand for biofuels and grain for meat production, the economic incentives for developing the Amazon increase. Already the largest exporter of beef and the second largest producer of soy - with the largest expanse of "undeveloped" but arable land of any country - Brazil is well on its way to rivaling the U.S. as the world's agricultural superpower. The trend towards turning the Amazon into a giant breadbasket seems unstoppable. Nevertheless the decision at the U.N. climate talks in Bali to include "Reducing Emissions From Deforestation and Degradation" (REDD) in future climate treaty negotiations may preempt this fate, says Dr. Daniel Nepstad, a scientist at the Woods Hole Research Institute.


Rich countries grow at ecological expense of poor countries

(01/21/2008) The costs of environmental degradation caused by rich countries are disproportionately falling on the world's poorest countries, reports an analysis published in the journal Proceedings of the National Academy of Sciences.


Bali delegates agree to support forests-for-climate (REDD) plan

(12/16/2007) Delegates meeting at the U.N. climate conference in Bali agreed to include forest conservation in future discussions on a new global warming treaty, reports the Associated Press. The move could lead to the transfer of billions of dollars -- in the form of carbon credits -- from industrialized countries to tropical nations for the purpose of slowing greenhouse gas emissions by reducing deforestation rates. Deforestation presently accounts for roughly 20 percent of anthropogenic emissions worldwide.


Bloomberg calls for a carbon tax

(12/13/2007) New York City mayor and potential U.S. presidential candidate Michael Bloomberg said that carbon cap-and-trade schemes are vulnerable to "special interests, corruption, inefficiencies," and should be replaced by straight carbon taxes, reports the Associated Press.


Communities must benefit for forest carbon schemes to be effective

(12/13/2007) Much has been promised by what avoided deforestation carbon credits can do to support forest protection, increase tax revenues, and develop sustainable rural economies in our Zamrud Khatulistiwa or Emerald on the Equator.


U.S. contributes $0 to World Bank's new $300m forest carbon fund

(12/11/2007) At U.N. climate talks in Bali, the World Bank officially unveiled its $300 million Forest Carbon Partnership Facility, a scheme that will offer tropical countries carbon offset credits to preserve forests.


U.S. hijacks climate talks, kills rainforest conservation plan

(12/11/2007) The United States again wrought havoc at UN Climate Change talks. In the early morning hours of talks, as diplomats faced exhaustion, the United States pulled the equivalent of a diplomatic nuclear option, scuttling frantic global efforts to save tropical forests.


10% of global CO2 emissions result from swamp destruction

(12/10/2007) More than 10 percent of annual carbon dioxide emissions result from the degradation and destruction of peat swamps, reports the first comprehensive global assessment on the links between peatland degradation and climate change.



Page 1 | Page 2 | Page 3 | Page 4 | Page 5 | Page 6 | Page 7 | Page 8 | Page 9 | Page 10