News articles on ecological services

---
Mongabay.com news articles on ecological services in blog format. Updated regularly.






408 mammal species discovered since 1993

(02/09/2009) The discovery of 408 species of mammals — the planet's best-known group of animals 𔃐 since 1993 demonstrates our poor understanding of global biodiversity, argue scientists writing in Proceedings of the National Academy of Sciences.
Norway to pay Guyana to save its rainforests
(02/05/2009) Norway will provide financial support for Guyana's ambitious plan to conserve its rainforests, reports the Guyana Chronicle. Meeting in Oslo, Norway on Tuesday, Guyana President Bharrat Jagdeo and Norwegian Prime Minister Jens Stoltenberg signed a Memorandum of Understanding agreeing to establish a partnership to reduce greenhouse gas emissions from deforestation and forest degradation (REDD). The leaders will push for the incorporation of a REDD mechanism that includes low deforestation countries like Guyana in a post-2012 climate change agreement.
Wildlife banking gets a marketplace

(12/09/2008) Ecosystem Marketplace, a site that provides information on markets and payment schemes for ecosystem services, has launched what it is calling the "first information clearinghouse" for the species credit trading industry.
Coral reefs and mangroves worth $395-559 M per year in Belize

(11/14/2008) Services provided by coral reefs and mangroves in Belize are worth US$395 million to US$559 million per year, or 30 to 45 percent of the Central American country's GDP — according to a new report released by the World Resources Institute and the World Wildlife Fund (WWF).
Cost of forest loss estimated at $2 to $5 trillion each year

(10/10/2008) Deforestation and degradation is costing the world economy $2 to $5 trillion per year — an amount greater than Wall Street losses during the current financial crisis — said the lead author of a study that estimated the cost of environmental damage in terms of services provided by healthy ecosystems.
Pollination worth $216 billion/yr for food production

(09/16/2008) Pollination services provided by insects are worth $216 billion (€153 billion) a year reports a new study published in Ecological Economics. The figure represents about 9.5 percent of the total value of world agricultural food production.
Old growth forests are giant carbon sinks, helping offset emissions

(09/11/2008) Old growth forests are important carbon sinks that help global warming, reports a study published in the journal Nature. The results run counter to claims by the forestry industry that old growth forests are carbon neutral or even net emitters of carbon dioxide.
Prince Charles says hedge funds could save rainforests

(09/11/2008) Prince Charles renewed his call to protect rainforests for the services they provide humanity. Speaking Wednesday at a black-tie dinner in London, Charles compared the need to protect forests to fighting a war.
Biofuels 200 times more expensive than forest conservation for global warming mitigation

(08/27/2008) The British government should end subsidies for biofuels and instead use the funds to slow destruction of rainforests and tropical peatlands argues a new report issued by a U.K.-based think tank. The study, titled "The Root of the Matter" and published by Policy Exchange, says that "avoided deforestation" would be a more cost-effective way to address climate change, since land use change generates more emissions than the entire global transport sector and offers ancillary benefits including important ecosystem services.
Markets could save rainforests: an interview with Andrew Mitchell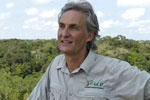 (08/17/2008) Markets may soon value rainforests as living entities rather than for just the commodities produced when they are cut down, said a tropical forest researcher speaking in June at a conservation biology conference in the South American country of Suriname. Andrew Mitchell, founder and director of the London-based Global Canopy Program (GCP), said he is encouraged by signs that investors are beginning to look at the value of services afforded by healthy forests.
Investors seek profit from conserving rainforest biodiversity

(08/13/2008) An investment firm has launched the first tropical biodiversity credits scheme. New Forests, a Sydney, Australia-based company, has established the Malua Wildlife Habitat Conservation Bank in Malaysia as an attempt to monetize rainforest conservation. The "Malua BioBank" will use an investment from a private equity fund to restore and protect 34,000 hectares (80,000 acres) of formerly logged forest that serves as a buffer between biologically-rich forest reserve and a sea of oil palm plantations. The conservation effort will generate "Biodiversity Conservation Certificates", the sales of which will endow a perpetual conservation trust and produce a return on investment for the Sabah Government and the private equity fund.
7 steps to solve the global biodiversity crisis

(08/11/2008) Many biologists believe Earth is entering a sixth mass extinction event, one that has is the direct of human activities, including over-exploitation, habitat destruction and introduction of alien species and pathogens. Climate change — largely driven by anthropogenic forces — is expected to soon increase pressure on Earth's biodiversity. With population and per-capita consumption expected to grow significantly by the mid 21st century, there seems little hope that species loss can be slowed. Nevertheless, writing in the journal PNAS, Stanford biologists Paul R. Ehrlich and Robert M. Pringle suggest seven steps to help improve the outlook for the multitude of species that share our planet.
Private equity firm to sell biodiversity offsets from rainforest conservation

(08/06/2008) An investment firm has launched the first tropical biodiversity credits scheme. New Forests, an Australia-based company, has established the Malua Wildlife Habitat Conservation Bank in an attempt to monetize rainforest conservation. The "Malua BioBank" will use an investment from a private equity fund to restore and protect 34,000 hectares (80,000 acres) of formerly logged forest that serves as a buffer between biologically-rich forest reserve and a sea of oil palm plantations.
Corporations become prime driver of deforestation, providing clear target for environmentalists
(08/05/2008) The major drivers of tropical deforestation have changed in recent decades. According to a forthcoming article, deforestation has shifted from poverty-driven subsistence farming to major corporations razing forests for large-scale projects in mining, logging, oil and gas development, and agriculture. While this change makes many scientists and conservationists uneasy, it may allow for more effective action against deforestation. Rhett A. Butler of Mongabay.com, a leading environmental science website focusing on tropical forests, and William F. Laurance of the Smithsonian Tropical Research Institute in Panama believe that the shift to deforestation by large corporations gives environmentalists and concerned governments a clear, identifiable target that may prove more responsive to environmental concerns.
Adaptation to climate change will be difficult for Madagascar

(07/29/2008) Madagascar's high levels of endemism coupled with its extensive loss and degradation of ecosystems leave its species particularly vulnerable to climate change. A new paper evaluates these risks and sets forth conservation priorities to best maintain the ecological resilience of the island nation.
Mangroves are key to healthy fisheries, finds study

(07/21/2008) Mangroves serve as a critical nursery for young marine life and therefore play an important role in the health of fisheries and the economic well-being of fishermen, report researchers writing in the early online edition of the Proceedings of the National Academy of Sciences.
Destruction of wetlands worsens global warming

(07/20/2008) Destruction of wetland ecosystems will generate massive greenhouse gas emissions in coming years, warn experts convening at an international wetlands conference in Brazil.
Forests cover 1/3 of U.S. but are responsible for 2/3 of its water supply

(07/16/2008) The single most important function of U.S. forests is their role in securing the country's freshwater supply at a time when water demand is surging but climate risks to forests are also increasing, say the authors of a new federal report released by the National Research Council.
Tropical biodiversity on "a trajectory toward disaster"

(06/26/2008) Despite recent debate over the extent of regenerating secondary forest cover, the effectiveness of protected areas and tropical extinctions protections, global biodiversity remains under great threat, warn scientists writing in the journal Frontiers in Ecology and the Environment.
Guiana Shield forests help preserve biodiversity and climate

(06/09/2008) The Guiana Shield region of South America could play a significant role in efforts to fight global warming as part of a broader strategy to protect the world's biodiversity hotspots and high biodiversty wilderness areas, said a leading conservationist speaking in Paramaribo, Suriname at a gathering of tropical biologists.
Environmental damage costs $4.8 trillion annually

(05/28/2008) Environmental damage and biodiversity loss in forest ecosystems costs 2.1 to 4.8 trillion dollars per year, according to a report released Thursday at the UN Convention on Biological Diversity meeting in Bonn, Germany.
Forest carbon credits could guide development in Congo

(05/28/2008) An initiative to reduce greenhouse gas emissions by offering carbon credits to countries that reduce deforestation may be one of the best mechanisms for promoting sustainable development in Central Africa says a remote sensing expert from the Woods Hole Research Center (WHRC). Dr. Nadine Laporte, an associate scientist with WHRC who uses remote sensing to analyze land use change in Africa, says that REDD could protect forests, safeguard biodiversity, and improve rural livelihoods in Democratic Republic of Congo (DRC) and other Central African nations.
Defaunation, like deforestation, threatens global biodiversity

(05/20/2008) Loss of wildlife is a subtle but growing threat to tropical forests, says a leading plant ecologist from Stanford University. Speaking in an interview with mongabay.com, Dr. Rodolfo Dirzo says that the disappearance of wildlife due to overexploitation, fragmentation, and habitat degradation is causing ecological changes in some of the world's most biodiverse tropical forests. He ranks defaunation — as he terms the ongoing biological impoverishment of forests — as one of the world's most significant global changes, on par with environmental changes like global warming, deforestation, and shifts in the nitrogen cycle.
Carbon market could fund rainforest conservation, fight climate change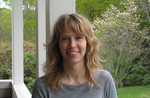 (05/19/2008) A mechanism to fund forest conservation through the carbon market could significantly reduce greenhouse emissions, help preserve biodiversity, and improve rural livelihoods, says a policy expert with the Woods Hole Research Center (WHRC) in Massachusetts. In an interview with mongabay.com, WHRC Policy Advisor and Research Associate Tracy Johns says that Reducing Emissions from Deforestation and Degradation (REDD), a proposed policy mechanism for combating climate change by safeguarding forests and the carbon they store, offers great potential for protecting tropical rainforests.
U.S. climate policy could help save rainforests

(05/14/2008) U.S. policy measures to fight global warming could help protect disappearing rainforests, says the founding partner of an "avoided deforestation" policy group. In an interview with mongabay.com, Jeff Horowitz of the Berkeley-based Avoided Deforestation Partners argues that U.S. policy initiatives could serve as a catalyst for the emergence and growth of a carbon credits market for forest conservation. REDD or Reducing Emissions from Deforestation and Degradation is a proposed policy mechanism that would compensate tropical countries for safeguarding their forests. Because deforestation accounts for around a fifth of global greenhouse gas emissions, efforts to reduce deforestation can help fight climate change. Forest protection also offers ancillary benefits like the preservation of ecosystem services, biodiversity, and a homeland for indigenous people.
Biodiversity key to fighting climate change

(04/29/2008) Scientists from Brown University have discovered that an ecosystem's productivity is directly linked to its diversity of plant species. The discovery has granted biodiversity new importance in the fight against climate change: the more productive the ecosystem the more carbon it captures.
Investing to save rainforests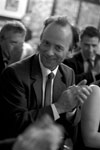 (04/02/2008) Last week London-based Canopy Capital, a private equity firm, announced a historic deal to preserve the rainforest of Iwokrama, a 371,000-hectare reserve in the South American country of Guyana. In exchange for funding a "significant" part of Iwokrama's $1.2 million research and conservation program on an ongoing basis, Canopy Capital secured the right to develop value for environmental services provided by the reserve. Essentially the financial firm has bet that the services generated by a living rainforest — including rainfall generation, climate regulation, biodiversity maintenance and carbon storage — will eventually be valuable in international markets. Hylton Murray-Philipson, director of Canopy Capital, says the agreement — which returns 80 percent of the proceeds to the people of Guyana — could set the stage for an era where forest conservation is driven by the pursuit of profit rather than overt altruistic concerns.
Private equity firm buys rights to ecosystem services of Guyana rainforest

(03/27/2008) A private equity firm has purchased the rights to environmental services generated by 371,000 hectare rainforest reserve in Guyana. Terms of the deal were not disclosed, but the agreement is precedent-setting in that a financial firm is betting that the services generated by a living rainforest — including rainfall generation, climate regulation, biodiversity maintenance and water storage — will eventually see compensation in international markets.
Markets could save forests: An interview with Dr. Tom Lovejoy

(03/20/2008) Market mechanisms are increasingly seen as a way to address environmental problems, including tropical deforestation. In particular, compensation for ecosystem services like carbon sequestration — a concept known by the acronym REDD for "reducing emissions from deforestation and degradation" — may someday make conservation a profitable enterprise in which carbon traders are effectively saving rainforests simply by their pursuit of profit. Protecting rainforests and their resident biodiversity would be an unintentional, but happy byproduct of profit-seeking endeavors.
Why Europe torpedoed the REDD forests-for-carbon credits initiative

(03/05/2008) Reducing emissions from deforestation and forest degradation (REDD) has been widely lauded as a mechanism that could fund forest conservation and poverty alleviation efforts while fighting climate change. At the December U.N. climate meeting in Bali, delegates agreed to include REDD in future discussions on a new global warming treaty — a move that could eventually lead to the transfer of billions of dollars from industrialized countries to tropical nations for the purpose of slowing greenhouse gas emissions by reducing deforestation rates. conservationists and scientists applauded the decision.
Half the Amazon rainforest will be lost within 20 years

(02/27/2008) More than half the Amazon rainforest will be damaged or destroyed within 20 years if deforestation, forest fires, and climate trends continue apace, warns a study published in Philosophical Transactions of the Royal Society B. Reviewing recent trends in economic, ecological and climatic processes in Amazonia, Daniel Nepstad and colleagues forecast that 55 percent of Amazon forests will be "cleared, logged, damaged by drought, or burned" in the next 20 years. The damage will release 15-26 billion tons of carbon into the atmosphere, adding to a feedback cycle that will worsen both warming and forest degradation in the region. While the projections are bleak, the authors are hopeful that emerging trends could reduce the likelihood of a near-term die-back. These include the growing concern in commodity markets on the environmental performance of ranchers and farmers; greater investment in fire control mechanisms among owners of fire-sensitive investments; emergence of a carbon market for forest-based offsets; and the establishment of protected areas in regions where development is fast-expanding.







Reducing deforestation rates 10% could generate $13B in carbon trading under REDD

(02/25/2008) Cutting global deforestation rates 10 percent could generate up to $13.5 billion in carbon credits under a reducing emissions from deforestation ("REDD") initiative approved at the U.N. climate talks in Bali this past December, estimate researchers writing in Philosophical Transactions of the Royal Society B. But the researchers caution there are still substantial obstacles to overcome before carbon-credits-for-rainforest-conservation becomes a reality.





Brazil's ecosystem payments system offers clues for REDD implementation

(02/24/2008) Brazil's existing system for environmental services payments could offer insight for implementing carbon-credits-for-forest-conservation (REDD) initiatives in the Amazon rainforest, argues a London School of Economics researcher in a new paper published in Philosophical Transactions of the Royal Society B.





Is Guyana's logging deal in its best interests?

(02/21/2008) In January Guyana awarded U.S. timber firm Simon & Shock International a 400,000-hectare (988,400-acre) logging concession near the Brazilian border. Final approval hinges on the completion of an environmental impact survey and a tree inventory. While Simon & Shock International says it plans to conduct selective logging, the firm has not announced whether it will seek Forest Stewardship Council certification, a mark for responsibly-harvested timber. Is there an alternative that can improve the lot for the average Guyanese? There may be. Last fall Guyana's President, Bharrat Jagdeo, hinted at the potential of using the country's forests as a giant carbon offset to counter climate change.





First rainforest-for-carbon-credits deal becomes a reality

(02/07/2008) Villagers in Aceh, the Indonesian province that suffered through three decades of civil war and lost some 170,000 people to the 2004 Indian Ocean tsunami, could soon see $26 million in carbon credits for protecting rainforests from logging under a deal announced today between conservationists, carbon traders, and the Aceh government.





REDD will fail if needs of forest communities aren't addressed

(12/07/2007) Initiatives to reduce emissions by reducing tropical deforestation (REDD) will fail unless policymakers adequately address the underlying drivers of forest degradation and destruction, argues a new report published by the Center for International Forestry Research (CIFOR).





Global warming accelerates destruction of the Amazon

(12/06/2007) Deforestation and climate change could damage or destroy as much as 60 percent of the Amazon rainforest by 2030, according to a new report from environmental group WWF. The report, The Amazon's Vicious Cycles: Drought and Fire in the Greenhouse, shows that degradation in the Amazon could release 55-97 million tons of carbon dioxide by 2030. Forest loss could also dramatically impact water cycles in the region, affecting rainfall that is critical for river flows and agriculture.





Merrill Lynch announces carbon credits-for-forest conservation partnership

(12/06/2007) Merrill Lynch is working with Carbon conservation, an ecosystem services firms, to explore opportunities in avoided deforestation and integrated sustainable land management. The partnership was announced Thursday in Bali, Indonesia, where more than 10,000 policymakers, scientists, and activists are meeting to discuss a post-Kyoto framework on limiting climate change.





Tropical forests face huge threat from industrial agriculture

(12/05/2007) With forest conversion for large-scale agriculture rapidly emerging as a leading driver of tropical deforestation, a new report from the Woods Hole Research Center (WHRC) suggests the trend is likely to continue with Brazil, the Democratic Republic of the Congo, Indonesia, Peru, and Colombia containing 75 percent of the world's forested land that is highly suitable for industrial agriculture expansion. Nevertheless the study identifies forests that may be best suited (low population density, unsuitable climate and soils) for "Reduced Emissions from Deforestation and Degradation" (REDD) initiatives which compensate countries for preserving forest lands in exchange for carbon credits.





Returns from carbon offsets could beat palm oil in Congo DRC

(12/04/2007) A proposal to pay the Democratic of Congo (DRC) for reducing deforestation could add 15-50 percent to the amount of international aid given to the warn-torn country, reports a new study published by scientists at the Woods Hole Research Center (WHRC). The funds would help alleviate rural poverty while cutting emissions of greenhouse gases and protecting threatened biodiversity.




Page 1 | Page 2 | Page 3 | Page 4 | Page 5 | Page 6 | Page 7