News articles on degraded lands

---
Mongabay.com news articles on degraded lands in blog format. Updated regularly.






Scientists reconstruct what was in the Harapan Rainforest of Sumatra
(05/12/2015) A new study published in mongabay.com's open-access journal Tropical Conservation Science describes how the Harapan Rainforest was prior to extensive logging and compares it to its current condition. The authors call for the Harapan's conservation because it is still very rich in species and holds rare habitats and many endemic plants.
Just how useful is forest restoration? New study seeks to find out
(03/27/2015) Across the world, scientists estimate there are about two billion hectares of degraded forestland. In Indonesia alone, 25 million hectares of former logging concessions currently have no management, according to research. A study recently published in mongabay.com's open access journal Tropical Conservation Science suggests this may represent an important opportunity for biodiversity conservation through restoration.
125M ha of degraded lands identified for forest-friendly agricultural expansion
(12/19/2014) A team of researchers has identified 125 million hectares (309 million acres) of land suitable for agricultural expansion that won't come at the expense of tropical forests. The study argues that shifting agricultural expansion away from forests to these 'degraded lands' would avoid 13 billion tons of carbon dioxide emissions that would be released were they converted for plantations, pasture, and croplands.
Initiative to restore 50M acres of degraded Latin American ecosystems by 2020
(12/07/2014) A coalition of governments and organizations today pledged to restore 20 million hectares (50 million acres) of degraded forests and ecosystems across Latin America by 2020 under an initiative that aims to curb boost rural incomes, fight climate change, and increase agricultural production. The effort is backed by $365 million from five impact investors.
'New normal' approach to conservation comes under fire
(12/02/2014) A new study faults adaptive 'Novel Ecosystems' concept with ignoring true values of biodiversity and restoration. Over the past few years a new conservation approach known as the "novel ecosystems" concept has been slowly gathering steam in science, media, and policy-making circles. Based on pragmatism, it presents itself as a way forward in a world where irreversible ecosystem change is inevitable.
Four countries pledge to restore 30 million hectares of degraded lands at UN Summit

(09/25/2014) In 2011, Germany and the International Union for the Conservation of Nature launched the Bonn Challenge, which pledged to restore 150 million hectares of degraded and deforested lands by 2020. Several countries have already made commitments—including the U.S.—but this week at the UN Climate Summit four more jumped on board.
Environmental degradation leads to public health crises
(01/07/2014) A 'systematic and comprehensive' approach is needed to understand the impact of human behavior on the world's public health, according to a new report. Written by the Heal (Health & Ecosystems Analysis of Linkages) consortium, the study highlights multiple examples of the impact on human health from environmental degradation, including sickness, death and even childhood reductions in IQ.
Degraded lands hold promise in feeding 9 billion, while preserving forests

(03/29/2012) Making productive use of degraded lands and boosting productivity of small-holder farmers are key to meeting surging global consumption of agricultural products while preserving critical wildlife habitats, said an agricultural expert on the sidelines of the Skoll World Forum for Social Entrepreneurship in Oxford.
Restoring forests: an opportunity for Africa

(05/26/2011) Tropical forest news last week was dominated by Indonesia and Brazil. Forest clearing has surged over the past year in parts of the Amazon, the Brazilian Government reported. Meanwhile, Indonesia's President signed a moratorium on cutting some intact forest areas, as part of a landmark billion-dollar deal with international donors. But new research shows that Africa offers some of the greatest opportunities globally for restoring forests.
Indonesian official: REDD+ forest conservation plan need not limit growth of palm oil industry

(04/29/2011) Indonesia's low carbon development strategy will not impede the palm oil industry's growth said a key Indonesian climate official during a meeting with leaders from the country's palm oil industry. During a meeting on Thursday, Kuntoro Mangkusubroto, head of Indonesian President Susilo Bambang Yudhoyono's REDD+ Task Force, asked industry leaders for their input on the government's effort to shift oil palm expansion to degraded non-forest land.
Monitoring deforestation: an interview with Brazilian space researcher Gilberto Camara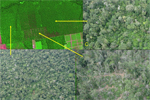 (02/08/2011) Perhaps unsurprisingly, the world's best deforestation tracking system is found in the country with the most rainforest: Brazil. Following international outcry over immense forest loss in the 1980s, Brazil in the 1990s set in motion a plan to develop a satellite-based system for tracking changes in forest cover. In 2003 Brazil made the system available to the world via its web site, providing transparency on an issue that was until then seen as a badge of shame by some. Since then Brazil has become recognized as the standard-bearer for deforestation tracking and reporting—no other country offers the kind of data Brazil provides. Space engineer Gilberto Camara has overseen much of INPE's earth sensing work and during his watch, INPE has released several new exciting capabilities.
Converting palm oil companies from forest destroyers into forest protectors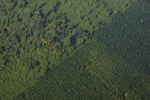 (01/02/2011) In efforts to save the world's remaining rainforests great hopes have been pinned on "degraded lands" — deforested lands that are presently sitting idle in tropical countries. Optimists say shifting agriculture to such lands will help humanity produce enough food to meet growing demand without sacrificing forests and biodiversity and exacerbating social conflict. But to date, degraded lands remain an enigma, especially in Indonesia, where deforestation continues at a rapid pace. Degraded lands are often misclassified by various Indonesian ministries—land in a far-off province may be listed as "wasteland" by Jakarta, but in reality is blanked by verdant forest that sequesters carbon, houses wildlife, and affords communities with food, water, and other essentials. Granting logging and plantation concessions on these lands can result in conflict and environmental degradation.