News articles on deforestation

---
Mongabay.com news articles on deforestation in blog format. Updated regularly.






What is peat swamp, and why should I care?
(07/20/2014) Long considered an unproductive hindrance to growth and development, peat swamp forests in Southeast Asia have been systematically cleared, drained and burned away to make room plantations and construction. Now, as alternating cycles of fires and flood create larger development problems, while greenhouse gas emissions skyrocket, it is time to take a closer look at peat, and understand why clearing it is a very bad idea.
Poaching, fires, farming pervade: protecting bonobos 'an enormous challenge' (Part II)
(07/17/2014) Sankuru Nature Reserve in the DRC was established in 2007 to safeguard the 29,000 to 50,000 bonobos that remain in existence. However, while touted as the largest swath of protected continuous great ape habitat in the world, the reserve is still losing thousands of hectares of forest every year. Burning, bushmeat hunting, and agricultural expansion are taking a large toll on the endangered great ape.
Surrounded by deforestation, critically endangered gorillas hang on by a thread
(07/17/2014) The mountain forests at the Nigeria-Cameroon border are home to one of the rarest and most threatened subspecies of African apes – the Cross River gorilla (Gorilla gorilla diehli). Today, fewer than 300 individuals survive in the wild. These occur in 14 small, fragmented populations spread over a 12,000-square kilometer (4,633-square mile) landscape, characterized by rugged, hilly terrain and a matrix of farmlands, villages, and forests.
30% of Borneo's rainforests destroyed since 1973
(07/16/2014) More than 30 percent of Borneo's rainforests have been destroyed over the past forty years due to fires, industrial logging, and the spread of plantations, finds a new study that provides the most comprehensive analysis of the island's forest cover to date. The research, published in the open-access journal PLOS ONE, shows that just over a quarter of Borneo's lowland forests remain intact.
Will the last ape found be the first to go? Bonobos' biggest refuge under threat (Part I)
(07/16/2014) Bonobos have been declining sharply over the past few decades. In response, several non-profit organizations teamed up with governmental agencies in the DRC to create Sankuru Nature Reserve, a massive protected area in the midst of bonobo habitat. However, the reserve is not safe from deforestation, and has lost more than one percent of its forest cover in less than a decade.
On track to 'go beyond the critical point': Sri Lanka still losing forests at rapid clip
(07/15/2014) During the latter half of Sri Lanka's civl war, between 1990 and 2005, Sri Lanka suffered one of the highest rates of deforestation in the world, losing about 35 percent of its old growth forest and almost 18 percent of its total forest cover. The conflict ended in 2009, and while deforestation has slowed somewhat, Sri Lanka is still losing forest cover at a fast pace.
Only 15 percent of world's biodiversity hotspots left intact
(07/14/2014) The world's 35 biodiversity hotspots—which harbor 75 percent of the planet's endangered land vertebrates—are in more trouble than expected, according to a sobering new analysis of remaining primary vegetation. In all less than 15 percent of natural intact vegetation is left in the these hotspots, which include well-known jewels such as Madagascar, the tropical Andes, and Sundaland.
Downturn in shade-grown coffee putting forests, wildlife, people at risk
(07/11/2014) Growing coffee in the shade of forests allows native vegetation to persist, thereby reducing the impact of agriculture on the natural landscape. While production of shade-grown coffee surged in recent decades, it is now experiencing a decline. A recent study analyzed the situation, finding that the growth of consumer demand and changes in coffee agronomy has caused coffee production and management to change drastically.
DRC deforestation escalates despite resource shortages, protests, rape, homicide
(07/10/2014) Road construction, the promise of employment, and the conversion of forest to farmland – the effects of logging tropical forests are often not confined to the boundaries of the concessions, where, in the best case, a timber company has gained legal access to harvest trees. Along the Congo River in the northern Democratic Republic of Congo, recent data showing probable forest loss demonstrate the often-unforeseen consequences of timber harvesting.
Good intentions, collateral damage: forest conservation may be hurting grasslands
(07/10/2014) Trees absorb CO2 and trap carbon molecules, and countless are lost as forests are felled around the world. So why not plant as many as we can? A recent paper suggests otherwise; the planting of more trees through international reforestation schemes may actually be harming tropical grasslands, which harbor endemic species and offer unique ecosystem services.
The last best place no more: massive deforestation destroying prime chimp habitat in Uganda
(07/09/2014) The Kafu River, which is about 180 kilometers (110 miles) long, is part of a vast chimpanzee habitat that includes forest reserves and several unofficial protected areas. However, this region of Uganda is losing a significant portion of valuable chimpanzee habitat, and at least 20 percent of the forest cover along the Kafu River has disappeared since 2001.
Stuff of fairy tales: stepping into Europe's last old-growth forest
(07/09/2014) There is almost nothing left of Europe's famed forests, those that provided for human communities for millennia and gave life to the world's most famous fairytales. But straddling the border between Poland and Belarus, the Bialowieza Forest is Europe's last lowland old-growth forest, parts of which have never been cut by man.
APP won't acquire companies that continue to destroy forests
(07/08/2014) Asia Pulp & Paper (APP) will not acquire companies that continue to destroy forests, according to a new procedure for association introduced by the Indonesian forestry giant. The procedure, developed after months of consultations with NGOs, effectively closes a loophole some environmentalists feared would allow APP to sidestep its zero deforestation commitment by acquiring companies that continued to clear forest after its February 5, 2013 deadline.
Pope Francis: 'this is our sin: we exploit the earth'

(07/08/2014) In Southern Italy over the weekend, Pope Francis reiterated his view that environmental destruction constituted a sin. Visiting the largely agricultural region of Molise, the Pope responded to an address by a local farmer attending university.
An end to India's 'Wild West'? Meghalaya bans coal mining... for now
(07/08/2014) Meghalaya, a state in India's northeast, has thick forests above ground and valuable minerals below. Uncontrolled mining in the area has cleared forests, degraded rivers, and led to many accidents and deaths as few health and safety standards exist for mine workers. A ban effected earlier this year halted all mining in the state, but is set to be reconsidered at a hearing scheduled for August.
Booming populations, rising economies, threatened biodiversity: the tropics will never be the same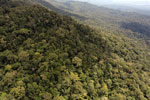 (07/07/2014) For those living either north or south of the tropics, images of this green ring around the Earth's equator often include verdant rainforests, exotic animals, and unchanging weather; but they may also be of entrenched poverty, unstable governments, and appalling environmental destruction. A massive new report, The State of the Tropics, however, finds that the truth is far more complicated.
APP: Indonesia needs a new business model
(07/04/2014) In response to news that Indonesia has now surpassed Brazil as the world's top deforester, the head of sustainability at one of Indonesia's biggest forestry companies is calling for a new business model in how the Southeast Asian nation manages its forest. In a letter published Friday, Aida Greenbury, Asia Pulp & Paper's Managing Director Sustainability, said Indonesia needs to take a more comprehensive approach to tackling deforestation.
No restrictions: Japan's demand for illegal wood driving rampant deforestation in Siberia
(07/03/2014) Illegal logging is taking a huge toll on forests around the world. In response, many countries have banned the import of timber whose legal harvest cannot be verified. However, Japan has made no strides to reduce its import of illegal timber. Instead, it is knowingly importing mass quantities of wood sourced from vulnerable forests in Siberia, according to a recent report.
A fine line: new program predicts when human impact becomes too much
(07/03/2014) Scientists at Stanford University recently unveiled a new modeling program that can predict the response of the environment to the land-use changes of human communities. Using their model, they found that natural resources can support humanity – up to a certain point.
On the brink of extinction: Javan rhino has new enemy in invasive palm
(07/01/2014) The last of Indonesia's critically endangered Javan rhinoceroses have survived poachers, rapid deforestation and life in the shadow of one of the archipelago's most active volcanoes. But an invasive plant is now posing a new threat to the world's rarest species of rhino.
New report: illegal logging keeps militias and terrorist groups in business
(06/30/2014) Released last week by the United Nations Environment Programme (UNEP) during the first United Nations Environment Assembly in Nairobi, Kenya, a new report found that together with other other illicit activities such as poaching, illegal deforestation is one of the top money-makers for criminal groups like Boko Haram and Al-Shabaab.
Despite moratorium, Indonesia now has world's highest deforestation rate
(06/29/2014) Despite a high-level pledge to combat deforestation and a nationwide moratorium on new logging and plantation concessions, deforestation has continued to rise in Indonesia, according to a new study published in Nature Climate Change. Annual forest loss in the southeast Asian nation is now the highest in the world, exceeding even Brazil.
Size matters: small animals abundant in fragmented forests, large animals not
(06/25/2014) Habitat fragmentation and hunting are both distinct critical issues facing forests today that require their own countermeasures. Yet, much research has chosen to conflate the two, potentially leading to ineffective ecosystem management. According to a new study, the interaction of both factors can contradict the effects of hunting and fragmentation alone, revealing a research and management gap that urgently needs to be filled.
Logging in Vietnam still affecting rare trees 30 years later
(06/25/2014) Restricted geographic ranges, high habitat specificity, and small local population sizes all contribute to the natural rarity of many tree species. Anthropogenic activities such as selective logging can compound this rarity by modifying habitats and altering the competitive balance among tree species. According to a new study, previous logging in the forests of Vietnam continue to put rare tree species at risk.
Discarded cell phones to help fight rainforest poachers, loggers in real-time
(06/24/2014) A technology that uses discarded mobile phones to create a real-time alert system against logging and poaching will soon be deployed in the endangered rainforests of Central Africa. Rainforest Connection (RFCx), a San Francisco-based non-profit startup, is partnering with the Zoological Society of London (ZSL) to install its real-time anti-deforestation technology at sites in Cameroon. 30 RFCx devices — recycled from old Android handsets — will monitor 10,000 hectares or nearly 40 square miles of rainforest, listening for audio signals associated with logging and poaching.
Study finds tiny cloud forests have big biodiversity
(06/24/2014) Tropical cloud forests are situated in mountains and are characterized by the frequent presence of low-level clouds. Scientists have always regarded them as having high biodiversity, but a recent study adds a new dimension: it found cloud forests contain a significant and surprising array of tree and bromeliad species, even when they are relatively small.
Is the banteng making a comeback? Researchers find new population in Cambodia
(06/23/2014) Researchers have discovered a new population of banteng, a species of wild cattle, in northwestern Cambodia. The discovery was announced June 4, 2014 by Fauna and Flora International (FFI), and efforts are underway to implement conservation initiatives to protect the area and its newfound banteng, which are listed as Endangered by the IUCN.
Wilmar to investigate palm oil company allegedly destroying orangutan forest
(06/23/2014) A Wilmar supplier is allegedly destroying orangutan habitat in Indonesian Borneo, potentially putting it in breach of the plantation giant's zero deforestation policy, reports Greenomics. According to analysis of satellite data by Greenomics, PT Sumatera Jaya Agro Lestari (SJAL) has cleared an area of forest that is classified as orangutan habitat.
Deforestation drives tigers into contact, conflict with humans
(06/20/2014) Conflicts between tigers and humans will continue to increase unless the destruction and loss of Sumatra's forests is halted, warns Dr. Erni Suyanti Musabine, a wildlife conservation veterinarian with Indonesia's Ministry of Forestry. According to Yanti, the critically endangered Sumatran tiger (Panthera tigris sumatrae) traditionally lived deep in the forest, but habitat loss forces them closer to human habitation where they are at risk of being hunted or contracting diseases, and are increasingly becoming a nuisance or threat to humans.
The palm oil diet: study finds displaced orangutans have little else to eat
(06/20/2014) In a recent study, researchers assessed how orangutans have adapted to living among oil palm plantations on Borneo. They found that while orangutans have adapted to the island's human-transformed landscapes better than expected, oil palm plantations are unable to sustain orangutan populations in the long-term.
Indonesian logger: cleared peat forest doesn't have high conservation value

(06/17/2014) An Indonesian logging company says that clearing of peat forest on an island off Sumatra is 'in line with its Sustainable Forest Management Policy' because the area wasn't found to be of high conservation value. In a letter responding to concerns raised by environmental groups, Asia Pacific Resources International Holdings Limited (APRIL) said its forest policy applies to all its concessions, including the Pulau Padang concession where Greenpeace documented deep peat clearance last month.
'Borne by the rest of the world': deforestation has global impact, reduces food security
(06/13/2014) Research indicates that areas with more forest cover tend to have superior food resilience compared to areas with less. In addition, the loss of forest cover to deforestation has long-term impacts not only locally, but also globally. These topics were discussed by international experts during the 2020 Conference on Building Resilience for Food and Nutrition Security, held last month in Addis Ababa, Ethiopia.
National doughnut chains contributing to rainforest destruction, says report

(06/06/2014) Activists have leveraged National Doughnut Day to call to major chains on their palm oil sourcing policies. Forest Heroes and SumOfUs say some of America's largest doughnut companies are contributing to the destruction of tropical rainforests by purchasing palm oil with little regard for its origin.
New study finds environmental damage globally may cost more than U.S. GDP
(06/06/2014) A new study added up all the world's ecosystem services – from carbon storage and crop pollination, to recreation and flood mitigation – and found, every year, nature provides $145 trillion in benefits. It also indicates that land use changes, most of which has been caused by humans, may be reducing these benefits by trillions of dollars every year.
Oil company breaks agreement, builds big roads in Yasuni rainforest
(06/05/2014) When the Ecuadorian government approved permits for an oil company to drill deep in Yasuni National Park, it was on the condition that the company undertake a roadless design with helicopters doing most of the leg-work. However, a new report based on high-resolution satellite imagery has uncovered that the company, Petroamazonas, has flouted the agreement's conditions, building a massive access road.
Greenpeace accuses controversial palm oil company and Cameroon government of illegal logging
(05/28/2014) Greenpeace has just accused one of the world's most controversial oil palm companies, Herakles Farms, of colluding with top government officials to sell off illegally logged timber to China. According to a new report, an agreement between Cameroon's Minister of Forestry and Herkales Farms—through a shell company—could torpedo the country's agreement with the EU for better timber management.




Page 1 | Page 2 | Page 3 | Page 4 | Page 5 | Page 6 | Page 7 | Page 8 | Page 9 | Page 10 | Page 11 | Page 12 | Page 13 | Page 14 | Page 15 | Page 16 | Page 17 | Page 18 | Page 19 | Page 20 | Page 21 | Page 22 | Page 23 | Page 24 | Page 25 | Page 26 | Page 27 | Page 28 | Page 29 | Page 30 | Page 31 | Page 32 | Page 33 | Page 34 | Page 35 | Page 36 | Page 37 | Page 38 | Page 39 | Page 40 | Page 41 | Page 42 | Page 43 | Page 44 | Page 45 | Page 46 | Page 47 | Page 48 | Page 49 | Page 50