News articles on deforestation

---
Mongabay.com news articles on deforestation in blog format. Updated regularly.





HBSC financing deforestation for palm oil in Borneo


(11/11/2013) HSBC, the world's third largest bank, continues to lend to companies linked to deforestation despite a policy explicitly prohibiting such practices, alleges a new report from the London-based Environmental Investigation Agency (EIA). The report, published last week, looks at two Indonesian palm oil companies that recently received finance from HSBC: Bumitama Agri and Triputra Agro Persada.


Redeeming REDD: a conversation with Michael Brown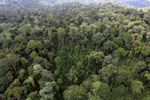 (11/11/2013) In Redeeming REDD: Policies, Incentives and Social Feasibility for Avoided Deforestation, anthropologist Michael Brown relays a constructive critique of the contemporary aims, standards and modalities for mitigating climate change by reducing emissions from deforestation and degradation (REDD). Brown advocates for REDD as a viable mechanism for the long-term pro-poor conservation and restoration of tropical forests as well—but only if local forest dwellers and Indigenous. Peoples can join the negotiating table and act as forest stewards. Local people must first be empowered to make 'socially feasible' decisions that are necessary for their livelihoods and well-being. In other words, there can be no environmentalism without credible local leadership, which requires investment in capacity building at the local level for sustainable institutions.


Amazon deforestation could cause droughts in California


(11/08/2013) Complete deforestation of the Amazon rainforest could reduce rainfall in the Pacific Northwest by up to 20 percent and snowpack in the Sierra Nevada by up to 50 percent, suggests new research published in the Journal of Climate. The study is based on high resolution computer modeling that stripped the Amazon of its forest cover and assessed the potential impact on wind and precipitation patterns. While the scenario is implausible, it reveals the global nature of the ecological services afforded by the world's largest rainforest.


Will Haiyan's impact in the Philippines be worsened by deforestation?


(11/08/2013) While it's too early to assess the impact of Super Typhoon Haiyan — reportedly the strongest tropical storm ever recorded to make landfall — in the Philippines, the damage could be exacerbated by the large-scale loss of the country's forests.


Palm oil companies ignoring community rights, new study shows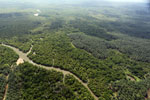 (11/07/2013) Some of the largest palm oil companies are clearing forests and peatlands without seeking consent of local communities, leading to a spate of unresolved conflicts in plantation concessions around the world, warns a coalition of NGOs and researchers. Members of the Roundtable on Sustainable Palm Oil (RSPO) are violating the rights of local communities in tropical forests and failing to live up to social and environmental commitments, the coalition said in a report released on Thursday.


Palm oil giant to forgo development of New Guinea rainforest


(11/06/2013) Palm oil giant Golden-Agri Resources (GAR) will forgo development of an oil palm plantation in an area of rainforest in Indonesian New Guinea in order to comply with its forest conservation policy. The decision by GAR — which is the parent company for PT SMART, one of Indonesia's largest private palm oil companies — was disclosed in a report on its high carbon stock pilot project, which is a key component of the company's forest conservation policy (FCP).


World's most cryptic feline photographed in logging concession


(11/04/2013) The bay cat is arguably the world's least-known member of the cat family (Felidae). Although first described by scientists in 1874, no photo existed of a living specimen until 1998 and a wild cat in its rainforest habitat wasn't photographed until five years later. Given this, scientists with Zoological Society of London (ZSL) and Imperial College London were taken aback when their remote camera traps captured numerous photos of these elusive cats hanging out in a commercial logging concession in Sabah, a state in Malaysian Borneo.


Deforestation may hurt U.S. agriculture, affect monsoon cycle


(11/04/2013) Unchecked deforestation will have far-reaching impacts on temperature, rainfall, and monsoon cycles in regions well outside the tropics, affecting agriculture and water availability, warns a new report published by Greenpeace International. The report is a synthesis of dozens of recent scientific papers that assess the effects of forest cover loss on weather patterns, local climate, and agricultural productivity.


Bolivia, Madagascar, China see jump in forest loss

(11/01/2013) Loss of forest cover increased sharply in Bolivia, Madagascar, and Ecuador during the third quarter of 2013, according to an update from NASA scientists.


Greenpeace: APP making 'encouraging' progress on zero deforestation commitment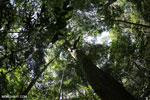 (10/29/2013) Asia Pulp & Paper (APP), an Indonesian forestry giant once notorious for destroying rainforests and peatlands, is making 'encouraging' progress in phasing forest destruction out of its supply chain, reports a new assessment from Greenpeace, which until recently was one of APP's fiercest critics. The review, released today, evaluates APP's progress on its Forest Conservation Policy, which commits the company to exclude fiber sourced from logging of natural forests and conversion of peatlands, and requires it to obtain Free, Prior Informed Consent from local communities in developing new plantations.


50,000 km of roads built across Brazilian Amazon in 3 years

(10/29/2013) Roads are rapidly expanding across the Brazilian Amazon opening up once remote rainforests to loggers, miners, ranchers, farmers, and land speculators, finds a new study published in the journal Regional Environmental Change.


'Lost' bird rediscovered in New Caledonia along with 16 potentially new species (photos)


(10/29/2013) In early 2011, Conservation International (CI) dubbed the forests of New Caledonia the second-most imperiled in the world after those on mainland Southeast Asia. Today, CI has released the results of a biodiversity survey under the group's Rapid Assessment Program (RAP) to New Caledonia's tallest mountain, Mount Panié. During the survey researchers rediscovered the 'lost' crow honeyeater and possibly sixteen new or recently-described species. Over 20 percent larger than Connecticut, New Caledonia is a French island east of Australia in the Pacific Ocean.


Gold mining in the Amazon rainforest surges 400%


(10/28/2013) The extent of gold mining in the Peruvian Amazon has surged 400 percent since 1999 due to rocketing gold prices, wreaking havoc on forests and devastating local rivers, finds a new study published in the Proceedings of the National Academy of Sciences (PNAS). The assessment, led by Greg Asner of the Carnegie Institution for Science, is based on a combination of satellite imagery, on-the-ground field surveys, and an advanced airplane-based sensor that can accurately measure the rainforest canopy and sub-canopy vegetation at a resolution of 1.1 meters (42 inches).


'Sustainable' tropical timber trade a misnomer, says group

(10/24/2013) The production and trade in 'sustainable' timber products in Southeast Asia is mostly 'a mirage' due to questionable forestry practices and loopholes in import regulations, alleges a new report from Friends of the Earth International.


Illegal logging remains rampant in Brazil

(10/23/2013) Illegal logging remains pervasive in the Brazilian state of Pará, finds an assessment released Monday by Imazon.


Palm oil giant profiting off tiger habitat destruction, alleges Greenpeace

(10/22/2013) The world's largest palm oil trader is continuing to traffic in palm oil linked to deforestation and illegal peatlands conversion, alleges a new report from Greenpeace.


The palm oil debate: can the world's most productive oilseed be less damaging to the environment?


(10/21/2013) On Thursday, 17 October 2013 Mongabay.com and the Roundtable on Sustainable Palm Oil (RSPO) co-hosted a discussion on environmental issues related to palm oil. The discussion involved representatives from WWF, Greenpeace and the RSPO. Mongabay.com Founder Rhett A. Butler served as the moderator.


Norway blacklists 2 Malaysian logging companies for 'severe environmental damage' in Borneo

(10/14/2013) Norway's $760 billion pension fund has divested from two Malaysian forestry companies due to 'severe environmental damage'.


Tapirs, drug-trafficking, and eco-police: practicing conservation amidst chaos in Nicaragua


(10/10/2013) Nicaragua is a nation still suffering from deep poverty, a free-flowing drug trade, and festering war-wounds after decades of internecine fighting. However, like any country that has been largely defined by its conflicts, Nicaragua possesses surprises that overturn conventional wisdom. Not the least of which is that the Central American country is still home to big, stunning species, including jaguars, giant anteaters, pumas, and the nation's heaviest animal, the Baird's tapir (Tapirus bairdii). Still, not surprisingly given the nation's instability, most conservationists have avoided Nicaragua. But tapir-expert Christopher Jordan, who has worked in the country for over four years, says he wouldn't have it any other way.


Myanmar faces new conservation challenges as it opens up to the world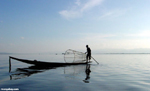 (10/04/2013) For decades, one of Southeast Asia's largest countries has also been its most mysterious. Now, emerging from years of political and economic isolation, its shift towards democracy means that Myanmar is opening up to the rest of the world. Myanmar forms part of the Indo-Burma biodiversity hotspot, and some of the largest tracts of intact habitat in the hotspot can be found here.


Over 100 scientists warn Ecuadorian Congress against oil development in Yasuni


(10/03/2013) Over 100 scientists have issued a statement to the Ecuadorian Congress warning that proposed oil development and accompanying roads in Yasuni National Park will degrade its "extraordinary biodiversity." The statement by a group dubbed the Scientists Concerned for Yasuni outlines in detail how the park is not only likely the most biodiverse ecosystems in the western hemisphere, but in the entire world. Despite this, the Ecuadorian government has recently given the go-ahead to plans to drill for oil in Yasuni's Ishpingo-Tambococha-Tiputini (ITT) blocs, one of most remote areas in the Amazon rainforest.


Indonesia, EU sign historic deal to end the illegal timber trade

(10/01/2013) Indonesia and the European Union signed a deal on Monday that aims to curb illegal logging by ending all trade in illegal wood products between Asia's largest exporter of timber to Europe and each of the EU's 28 member states.


Forests increasingly limited to steeper slopes

(10/01/2013) Forests are increasingly limited to steep slopes as mankind continues to clear lowland areas suitable for agriculture and urban areas, finds a new study published in Nature Communications. The trend has significant implications for global biodiversity.


Bornean elephant meets palm oil: saving the world's smallest pachyderm in a fractured landscape


(10/01/2013) In the Malaysian state of Sabah, where most conservation students are still foreigners—either European or American—Nurzahafarina Othman stands out: not only is she Malaysian, a Muslim, and a mother of a young daughter, but she's rapidly becoming a top researcher and champion for the world's smallest elephant: the Bornean elephant (Elephas maximus borneensis). Although sometimes described as a pygmy elephant, they still weigh 2,000 kilograms (4,400 pounds). The origin of these 'tiny' elephants in Malaysian Borneo have baffled scientists for decades.


Has Brazil turned against its progressive environmental policies?


(09/30/2013) Last year, Brazil rolled back crucial parts of its landmark Forestry Code, potentially opening vast tracts of forest for destruction; it is also moving ahead on a number of Amazon dams, including the infamous Belo Monte, despite international condemnation and conflict with indigenous people. Meanwhile, a new law under consideration proposes allowing large-scale mining in protected areas. Given this a new paper in mongabay.com's open access journal Tropical Conservation Science argues that Brazil has thrown off its once admired mantle of environmental legislation, imperiling hundreds of thousands of species in the most biodiverse country on Earth.


Forgotten species: the nearly extinct primate that can be shot on sight


(09/27/2013) The attention paid to charismatic popular primates—such as gorillas, chimps, orangutans, lion tamarins, and even some lemurs—could make one suppose that conservationists have the protection of our closest relatives well in hand; the astounding fact that no primate species is known to have gone extinct in the last hundred years (despite large-scale destruction of their habitats) seems to confirm this statement. However, looking more closely at the data, one finds that not only are many of the world's primates slipping toward extinction, but a number of them have received little conservation attention. According to the IUCN Red List, a staggering 48 percent of the world's primates are threatened with extinction: that's a worse percentage than amphibians which have been ravaged by a global epidemic. And although a handful of the world's 600-plus primates have garnered conservation adoration, many remain obscure.


Malaysia clearcutting forest reserves for timber and palm oil


(09/26/2013) In July Bikam Permanent Forest Reserve in Malaysia's Perak state was degazetted, allowing the forest to be clearcut for an oil palm plantation. Only after the forest was lost, did the Forest Research Institute Malaysia (FRIM) announce that it had contained the last stands of keruing paya (Dipterocarpus coriaceus) on the Malay peninsula, a large hardwood tree that's classified as Critically Endangered on the IUCN Red List. The species is now reportedly extinct in Malaysia, although may still be found in Indonesia. However, the degazettement of the 400-hectare Bikam Forest Reserve wasn't an abnormality, according to activists. Since 2009, over 9,000 hectares of Permanent Forest Reserves have been degazetted in northwestern state, wiping out not just trees, but undercutting protected mammals and birds while threatening watersheds.


Villagers occupy govt office in Indonesia Borneo in protest against palm oil land grab


(09/18/2013) Villagers in Indonesia's Central Kalimantan province occupied a local government office last week, fed up with the government's lack of action to resolve a long-running land dispute with palm oil company PT Rezeki Alam Semesta Raya. Around 29 villagers occupied the Kuala Kapuas district head office in Central Kalimantan on Thursday.


Controversial oil palm company now accused of illegal logging in Cameroon rainforest

(09/18/2013) Environmental group, Greenpeace, has accused Herakles Farms of illegal logging in Cameroon after the company has already been lambasted by scientists and conservationists for its plan to build a 70,000 hectare palm oil plantation in one of Africa's most biodiverse rainforests. Herakles Farms has been under fire from green groups—both in Cameroon and abroad—for years over its oil palm plantation plans, including facing protests from locals who live in the forest to be cleared.


Hydro projects a front for logging in Vietnam

(09/18/2013) Small hydroelectric projects in forested areas in Vietnam may be a front for logging operations in the country's national parks, reports Vietnam Net.


Activists target major snack makers over 'conflict' palm oil


(09/12/2013) Environmental activists have launched a major campaign targeting 20 of the largest snack food companies that use palm oil in their products. The campaign, led by the Rainforest Action Network (RAN), says that food giants are failing to ensure the palm oil they source does not drive deforestation or worsen social conflict.


Brazil's satellite data suggests rise in Amazon deforestation over past year


(09/12/2013) Deforestation in the Brazilian Amazon appears to have risen significantly over the past year, according to data released by the country's space agency, INPE. Data aggregated from INPE's monthly deforestation alert system shows a 34 percent rise for the 12 months ended July 31, 2013 relative to the year-earlier period.


Bornean orangutans travel along the ground


(09/12/2013) A recent study of forest in East Kalimantan, Borneo has found that orangutans travel on the ground far more often than expected. The study, published in the American Journal of Primatology, was carried out in Wehea Forest involving the use of 78 camera traps across 38 square kilometres of forest.


Japanese firms buying illegal timber from Malaysia's endangered rainforests


(09/10/2013) Japanese companies are failing to keep illegally logged timber from entering their supply chains, international human rights and environmental watchdog Global Witness said in a report released today. The report links several major Japanese firms to logging companies that are destroying tropical rainforests in Malaysian Borneo through illegal and destructive logging practices in Sarawak province.


Large-scale opposition among Borneo villagers to deforestation


(09/10/2013) Nearly two-thirds of villagers surveyed across rainforests in Indonesian and Malaysian Borneo are against large-scale deforestation due to the adverse impacts on livelihoods and the environment, finds a comprehensive new study across 185 communities. The research, conducted over a one-year period by an international team of scientists, is published in this week's issue of the journal PLOS ONE. The study found that people who live near forests place the greatest value on the benefits they afford, including medicinal plants, game, clean water, and fiber.


Harrison Ford causes stir investigating deforestation in Indonesia


(09/09/2013) Harrison Ford sparked a complaint from Indonesia's top forest official after the actor asked a series of tough questions about ongoing rainforest destruction in the Southeast Asian nation, reports Indonesian state media. Ford is in Indonesia filming a segment for Years of Living Dangerously, a Showtime documentary on climate change. The actor, known for his roles as Indiana Jones and Star Wars' Hans Solo, is taking a first hand look at deforestation in Sumatra.


Europe importing more palm oil for biofuels, raising risks for rainforests


(09/09/2013) Palm oil imports into Europe for use as car fuel increased by more than three-fold since 2006, raising concerns than renewable fuels targets may be contributing to deforestation, displacing marginalized communities, and driving greenhouse gas emissions in Southeast Asia, finds a new study published by the International Institute for Sustainable Development (IISD).


Indonesia finally establishes REDD+ agency to tackle deforestation


(09/07/2013) Indonesia has finally established an agency to implement the country's Reducing Emissions from Deforestation and Degradation (REDD+) program. The REDD+ agency, established by a decree from President Susilo Bambang Yudhoyono on Friday, is a ministry-level body that will coordinate a national REDD+ strategy between various ministries that influence and control land use policy across the sprawling archipelago.


Satellite reveals 'hidden' 1000-ha oil palm plantation in Amazon rainforest in Peru

(09/06/2013) A regional forestry official in Peru has expressed surprise over the sudden appearance of a 1000-hectare oil palm plantation in the heart of the Amazon rainforest.


Indonesia should convert logging concessions to protected areas to stop deforestation for plantations, argues study


(09/05/2013) Reclassifying logging concessions as permanent forest estates and thereby barring them from conversion to industrial plantations would be an effective strategy for helping conserve Indonesia's fast-dwindling forests, argues a new study published in PLoS ONE. The study analyzed forest loss in areas zoned for different uses in Indonesian Borneo. It found that deforestation rates in timber concessions and protected areas were 'not significantly different' provided logging concessions were not reclassified as industrial plantation concessions.


Deforestation surges as Ecuador kills Amazon protection plan

(09/04/2013) Data released this week by Terra-i, a collaborative mapping initiative, shows that deforestation in Ecuador for the first three months of 2013 was pacing more than 300 percent ahead of last year's rate. The report comes shortly after Ecuadorean President Rafael Correa killed off a proposed plan to prohibit oil drilling in Yasuni National Park in exchange for payments equivalent to half the value of the park's unexploited oil.


Agribusiness project leaves indigenous communities in Indonesian New Guinea hungry and in poverty, report says


(09/03/2013) Land grabs and environmental destruction linked to an agricultural megaproject in Indonesia's Papua province are devastating indigenous communities and causing severe food shortages in some areas, alleges a coalition of NGOs. Agro-industrial development in Papua has left indigenous communities cut off from their traditional livelihoods and living in abject poverty, the coalition said in a report released on Monday calling for the suspension of the project.


Palm oil now biggest cause of deforestation in Indonesia


(09/03/2013) Conversion of forests for palm oil production now appears to be the single largest driver of deforestation in Indonesia, accounting for roughly a quarter of forest loss between 2009 and 2011, asserts a new Greenpeace report that accuses the sector's main certification standard of failing to stop forest destruction. The report, titled Certifying Destruction, uses satellite imagery, government concession data, field investigations, and third party analysis to conclude that several recent and current members of the Roundtable on Sustainable Palm Oil (RSPO) — the industry's chief eco-certification body — are continuing to buy or trade palm oil produced via the conversion of rainforests and carbon-dense peatlands in the Southeast Asian nation.


85% of Brazilian leather goes to markets sensitive to environmental concerns

(08/22/2013) Around 40% of beef and 85% of leather production serve markets that are potentially sensitive to environmental concerns, providing a partial explantation as to why Brazilian producers have made recent commitments to reducing deforestation for cattle production, finds a new study published in Tropical Conservation Science.


UN REDD program failing to build capacity for indigenous people in Panama

(08/22/2013) The U.N.'s Reducing Emissions from Deforestation and Degradation (UN-REDD) program may be faltering in Panama due to its failure to build capacity for indigenous people who should play a central role in the initiative, argue researchers writing in the journal Nature.


With deforestation rising, Brazil sends more police to the Amazon

(08/19/2013) With deforestation pacing more than 90 percent ahead of last year's rate according to an estimate released today, Brazil said it has increased the number of environmental inspectors in the Amazon rainforest.


Deforestation alerts for Madagascar, DRC, Bolivia during Q2-2013

(08/16/2013) Loss of forest, woodland, and savanna increased sharply in Madagascar, the Democratic Republic of the Congo (DRC), and Bolivia during the second quarter of 2013, reports a new assessment by NASA scientists.


Scientists discover teddy bear-like mammal hiding out in Andean cloud forests (photos)


(08/15/2013) While the olinguito looks like a wild, tree-climbing teddy bear with a cat's tail, it's actually the world's newest mammalian carnivore. The remarkable discovery—the first mammal carnivore uncovered in the Western Hemisphere since the 1970s—was found in the lush cloud forests of the Andes, a biodiverse region home to a wide-range of species found no-where else. Dubbed the olinguito (Bassaricyon neblina), the new mammal is a member of a little-known, elusive group of mammals—olingos—that are related to raccoons, coatis, and kinkajous. However, according to its description in the journal Zookeys, the olinguito is the most distinct member of its group, separated from other olingos by 3-4 million years (or longer than Homo sapiens have walked the Earth).


Palm oil licenses provide cover for logging in New Guinea


(08/14/2013) Developers are seeking palm oil concessions to as a means to circumvent restrictions on industrial logging in Papua New Guinea, finds a new study published in the journal Conservation Letters. The research, led by Paul Nelson and Jennifer Gabriel of James Cook University, is based on analysis of 36 proposed oil palm concessions covering nearly 950,000 hectares in PNG. The study assessed the likelihood of the concessions coming to fruition. It found that only five concessions, covering 181,700 ha, are likely to be developed.


Forest fragmentation leading to higher extinction rates


(08/13/2013) The world's species are in worse trouble than widely-assumed, according to a new paper in the Proceedings of the National Academy of Sciences (PNAS), which reevaluates how scientists estimate extinction rates. The new model takes into account the impact of forest fragmentation on extinction rates for the first time, filling in a gap in past estimates. Much of the world's tropical forests, which house the bulk of the world's species, have been whittled down to fragments: small forest islands that no longer connect to larger habitat. According to the paper, species confined to fragments have a higher likelihood of vanishing.



Page 1 | Page 2 | Page 3 | Page 4 | Page 5 | Page 6 | Page 7 | Page 8 | Page 9 | Page 10 | Page 11 | Page 12 | Page 13 | Page 14 | Page 15 | Page 16 | Page 17 | Page 18 | Page 19 | Page 20 | Page 21 | Page 22 | Page 23 | Page 24 | Page 25 | Page 26 | Page 27 | Page 28 | Page 29 | Page 30 | Page 31 | Page 32 | Page 33 | Page 34 | Page 35 | Page 36 | Page 37 | Page 38 | Page 39 | Page 40 | Page 41 | Page 42 | Page 43 | Page 44 | Page 45 | Page 46