News articles on deforestation

---
Mongabay.com news articles on deforestation in blog format. Updated regularly.






Indonesian logger: cleared peat forest doesn't have high conservation value

(06/17/2014) An Indonesian logging company says that clearing of peat forest on an island off Sumatra is 'in line with its Sustainable Forest Management Policy' because the area wasn't found to be of high conservation value. In a letter responding to concerns raised by environmental groups, Asia Pacific Resources International Holdings Limited (APRIL) said its forest policy applies to all its concessions, including the Pulau Padang concession where Greenpeace documented deep peat clearance last month.
'Borne by the rest of the world': deforestation has global impact, reduces food security
(06/13/2014) Research indicates that areas with more forest cover tend to have superior food resilience compared to areas with less. In addition, the loss of forest cover to deforestation has long-term impacts not only locally, but also globally. These topics were discussed by international experts during the 2020 Conference on Building Resilience for Food and Nutrition Security, held last month in Addis Ababa, Ethiopia.
National doughnut chains contributing to rainforest destruction, says report

(06/06/2014) Activists have leveraged National Doughnut Day to call to major chains on their palm oil sourcing policies. Forest Heroes and SumOfUs say some of America's largest doughnut companies are contributing to the destruction of tropical rainforests by purchasing palm oil with little regard for its origin.
New study finds environmental damage globally may cost more than U.S. GDP
(06/06/2014) A new study added up all the world's ecosystem services – from carbon storage and crop pollination, to recreation and flood mitigation – and found, every year, nature provides $145 trillion in benefits. It also indicates that land use changes, most of which has been caused by humans, may be reducing these benefits by trillions of dollars every year.
Oil company breaks agreement, builds big roads in Yasuni rainforest
(06/05/2014) When the Ecuadorian government approved permits for an oil company to drill deep in Yasuni National Park, it was on the condition that the company undertake a roadless design with helicopters doing most of the leg-work. However, a new report based on high-resolution satellite imagery has uncovered that the company, Petroamazonas, has flouted the agreement's conditions, building a massive access road.
Greenpeace accuses controversial palm oil company and Cameroon government of illegal logging
(05/28/2014) Greenpeace has just accused one of the world's most controversial oil palm companies, Herakles Farms, of colluding with top government officials to sell off illegally logged timber to China. According to a new report, an agreement between Cameroon's Minister of Forestry and Herkales Farms—through a shell company—could torpedo the country's agreement with the EU for better timber management.
Indonesia's haze from forest fires kills 110,000 people per year
(05/28/2014) Haze caused by burning peat forests in Indonesia kills an average of 110,000 people per year and up to 300,000 during el Niño events, while releasing hundreds of millions of tons of greenhouse gases into the atmosphere, warns a new report from Greenpeace. Sumatra: Going up in smoke argues that peatland and forest protection are the best way to protect the region from the effects of haze.
Deutsche Bank dumps controversial palm oil company

(05/27/2014) Deutsche Bank has sold its stake in Bumitama, an Indonesian palm company that has been embroiled in controversy over alleged destruction of rainforests and peatlands in Borneo, reports Friends of the Earth Europe.
Plan to shrink World Heritage forest in Tasmania 'clearly inappropriate,' says IUCN
(05/27/2014) The International Union for Conservation of Nature (IUCN) has roundly criticized Australia's proposal to remove 74,000 hectares of temperate rainforest from the World Heritage Committee. In a report to the global organization, the IUCN argues that the removal of these forests would "impact negatively" on the site's overall value.
Timber concessions in Sumatra have high conservation value, according to report
(05/21/2014) Five industrial plantation forest concessions that supply timber to PT Asia Pulp and Paper (APP) in South Sumatra – locally known as HTI concessions – are areas of high conservation value inhabited by endangered Sumatran tigers (Panthera tigris sumatrae) and other endemic wildlife, according to a report issued at the end of March.
PepsiCo announces zero deforestation commitment for palm oil
(05/21/2014) The 450,000 tons of palm oil sourced annually by PepsiCo will be largely free of deforestation and peatlands conversion by 2016 under a policy announced last week by the food and drink giant. But some environmental activists are expressing reservations about the commitment, asserting that the safeguards are weaker than those set by other consumer products giants like Unilever and Nestle.
The matrix matters: scientists find surprising biodiversity between forests
(05/20/2014) In human-dominated countryside areas, forests are often fragmented and scattered among a matrix of developments such as plantations and pastures. Scientists have long overlooked the habitat value of these matrices. However, according to a recent study published in Nature, the biodiversity of altered countryside areas that exist between islands of fragmented forests can be significant and deserving of conservation attention.
Publishing industry dramatically reduces reliance on rainforest fiber
(05/17/2014) The world's largest publishing companies have adopted policies that significantly curtail use of paper sourced from rainforest destruction and social conflict, finds a new assessment published by the Rainforest Action Network (RAN). The report looks at sourcing policies for the ten biggest publishing houses and compares them with the state of the industry in 2010.
NASA data: 1997 all over again for Indonesia?
(05/14/2014) The latest data from NASA shows that conditions developing in the tropical Pacific are eerily similar to those in 1997, when El Niño wreaked havoc across Indonesia, spurring a severe drought that exacerbated massive peatland and forest fires which spread choking haze across much of South and Southeast Asia.
Loss of wildlife and deforestation can increase human disease
(05/08/2014) Deforestation is wiping out habitat for plants and animals around the world. It is linked to reductions in air and water quality, hastening climate change, and is contributing to increased rates of drought and fire. Now, for the first time, researchers have found that deforestation may also lead to a heightened risk of human disease
Special Report: Lake Toba indigenous people fight for their frankincense forest
(05/08/2014) It was a cool and foggy day in Dolok Ginjang forest, but that did not stop villagers of Pandumaan and Sipituhuta in North Sumatra from heading to work to extract frankincense from the trunks of its tall trees. Frankincense, an aromatic tree resin used in perfumes and incense, is the primary source of income for local people in the area. However, that routine has been disrupted for the past few years as land conflict has erupted between villagers and wood pulp producer PT Toba Pulp Lestari over the forest area.
Almost 90 percent of Republic of the Congo's lowland forests open to logging
(05/06/2014) Although the Republic of the Congo has opened up nearly 90 percent of its lowland forests to logging, the majority of the logging occurring in the country is still illegal, according to a new report from the Chatham House. In fact the UK policy institute finds that illegal logging in the Republic of the Congo may make up as much as 70-75 percent of the industry.
Indonesia president lauds success of logging ban, urges continued action
(05/05/2014) A few months before his administration ends, Indonesian President Susilo Bambang Yudhoyono expressed hope that his successor would be able to prolong the ban on new logging and plantation concessions he introduced in 2011. He cited the progress it has made towards more sustainable land-use practices, and subsequent benefits in environmental conditions and public health.
Palm oil plan unlikely to help communities in Indonesian New Guinea

(05/05/2014) Plans to rapidly expand palm oil production in Indonesian New Guinea are unlikely to boost livelihoods for local communities since most investors are outsiders and the bulk of workers will be migrants, argues a paper published in Environment, Development and Sustainability.
Not all used up: why conserving selectively logged forests is important
(05/02/2014) Tropical forests, which provide rich biodiversity, vital carbon storage, and essential medicines, are being damaged and destroyed at a rapid rate worldwide. Loggers especially target old-growth forests for selective harvesting of their valuable timber. But while selectively logged forests are indeed degraded, these disturbed forests are valuable ecosystems for many species, with higher biological productivity than previously thought, and merit increased conservation attention, argues a new paper published in Frontiers in Ecology and the Environment
3M linked to deforestation in Brazil, Canada, Europe, and U.S., says NGO
(04/29/2014) A new report from activist group, ForestEthics, alleges that U.S. company, 3M, supplies many of its products from endangered forests around the world. The NGO links 3M's masking tape and sandpaper to caribou habitat in the boreal forests of Canada, Scotch-Brite sponges to a controversial paper mill in Brazil, and those ubiquitous Post-it Notes to allegedly poor logging practices in the U.S.
The remarkable story of how a bat scientist took on Russia's most powerful...and won
(04/28/2014) In a country increasingly known for its authoritarian-style crackdown on activists and dissidents, a bat scientist has won a number of impressive victories to protect the dwindling forests of the Western Caucasus. For his efforts, Gazaryan was awarded today with the Goldman Environmental Prize, often called the Nobel Prize for the environment, along with five other winners around the world.
APP commits to conserve, restore 1M ha of Indonesian forest; WWF pledges support
(04/28/2014) Asia Pulp & Paper (APP), Indonesia's largest pulp and paper company and a long-time target of environmental campaigners, has committed to protect and restore a million hectares of forest across Indonesia. The pledge, which represents an area equivalent to the total plantation area from which it sourced pulp in 2013, was immediately welcomed by WWF, which until today has remained one of APP's staunchest critics.
SPECIAL REPORT: Palm oil, politics, and land use in Sumatra (Part II)
(04/26/2014) Although the province of Jambi is considered a "late bloomer" in terms of palm oil industry development, its rate of expansion is far from slow. Located along the eastern coast of central Sumatra, the province started to manage oil palm plantations in 1993-94. Now, palm oil is one of Jambi's primary commodities, and plantation development is displacing growing numbers of local people and wildlife.
The beef with beef: how 12 strategies could drastically cut agricultural emissions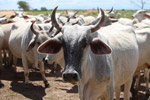 (04/25/2014) Eating less beef, cutting food waste, and utilizing farm landscapes to sequester carbon are three ways a new report suggests the world could rapidly tackle agricultural emissions. Currently, global agriculture accounts for nearly a fifth of the world's greenhouse gas emissions when agriculturally-linked deforestation is included.
'Better late than never': Myanmar bans timber exports to save remaining forests
(04/24/2014) Myanmar contains some of Asia's largest forests, but has been losing them at a rapid pace during the last two decades as logging companies emptied woodlands to meet the demands of the lumber industry. In an effort to save its disappearing forests, Myanmar implemented a ban on raw timber exports, effective March 31, 2014. However, the ban affects only raw timber exports, not milled lumber, throwing into doubt its ability to adequately protect Myanmar's forests.
Brazil's new Forest Code a mixed bag for native ecosystems

(04/24/2014) The revised Forest Code passed into law by Brazil in 2012 could authorize conversion of 400,000 square miles of native grassland for industrial agriculture, while granting amnesty for deforesters in the Amazon rainforest, argues a policy piece published this week in the journal Science.
After widespread deforestation, China bans commercial logging in northern forests
(04/22/2014) Forestry authorities in China have stopped commercial logging in the nation's largest forest area, marking an end to more than a half-century of intensive deforestation that removed an estimated 600 million cubic meters (21 billion cubic feet) of timber. The logging shutdown was enacted in large part to protect soil and water quality of greater China, which are significantly affected by forest loss in the mountainous region.
APRIL continued destroying high conservation rainforest up until January pledge
(04/21/2014) Plantation giant Asia Pacific Resources International Limited (APRIL) continued to source fiber produced by destruction of high conservation value forests in Sumatra right up until it committed to a new forest conservation policy, according to an investigation by Eyes of the Forest, a coalition of environmental groups in Riau.
Behind the scenes of Showtime's blockbuster series on climate change
(04/18/2014) For years climate change activists and environmentalists have been clamoring for a high-profile, high-impact TV series about climate change to make Americans more aware of an issue that will affect billions of people around the globe in coming decades. This week they finally got it when Showtime released the first episode of Years of Living Dangerously, a big-budget TV series featuring a number of Hollywood's biggest stars as reporters and corespondents.
Rainforests on fire: climate change is pushing the Amazon over the edge
(04/18/2014) From 1999-2010, nearly three percent of the Amazon rainforest burned, and climate forecasts indicate dry conditions conducive to fire will only become more commonplace in the future. A new study indicates that rainforests are more vulnerable to fire than previously thought, and it warns the current combination of climate change and deforestation may be pushing Amazon forests past the breaking point.
Next big idea in forest conservation? Maps for the masses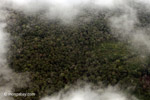 (04/18/2014) Mark Mulligan makes maps for the masses. In his work on tropical forests, Mulligan uses GIS, modeling, remote sensing, and lab experiments to turn research into datasets and policy support systems, which are available online for use in development, decision-making, and education.




Page 1 | Page 2 | Page 3 | Page 4 | Page 5 | Page 6 | Page 7 | Page 8 | Page 9 | Page 10 | Page 11 | Page 12 | Page 13 | Page 14 | Page 15 | Page 16 | Page 17 | Page 18 | Page 19 | Page 20 | Page 21 | Page 22 | Page 23 | Page 24 | Page 25 | Page 26 | Page 27 | Page 28 | Page 29 | Page 30 | Page 31 | Page 32 | Page 33 | Page 34 | Page 35 | Page 36 | Page 37 | Page 38 | Page 39 | Page 40 | Page 41 | Page 42 | Page 43 | Page 44 | Page 45 | Page 46 | Page 47 | Page 48