News articles on deforestation

---
Mongabay.com news articles on deforestation in blog format. Updated regularly.






Forgotten species: the exotic squirrel with a super tail
(08/13/2014) With among the world's largest tails compared to body-size, the tufted ground squirrel just might be the most exotic squirrel species on the planet. Found only on the island of Borneo, this threatened species is also surrounded by wild tales, including the tenacity to take down a deer for dinner. New research explores the squirrel's monster tail and whether other tales about it may be true.
China failing to take effective action against timber smugglers

(08/12/2014) Voluntary guidelines established by the Chinese government won't be enough to curb rampant timber smuggling by Chinese companies, putting 'responsible' actors at risk of having their reputations tarnished, argues a new campaign by the Environmental Investigation Agency (EIA).
Indonesia's children see ravaged environment in their future
(08/11/2014) A generation ago, Borneo was one of the wildest places on the planet. But decades of logging and oil palm plantations has changed the landscape of Borneo forever: in fact a recent study found that the island has lost 30 percent of its total forest cover since 1973. In the face of this large-scale environmental destruction, a new study finds that Indonesian Borneo's children have a pessimistic view of their future.
Aceh's largest peat swamp at risk from palm oil

(08/11/2014) Oil palm plantations and other developments are threatening Rawa Singkil Wildlife Preserve—Aceh's largest peat swamp, and home to the densest population of Sumatran orangutan in the Leuser Ecosystem. The lack of clear boundaries, and construction of roads bisecting the area has fostered encroachment by local and outside entrepreneurs, including some former local officials, reports Abu Hanifah Lubis, Program Manager of Yayasan Leuser Internasional (YLI).
The 90 Percent Diet: reducing our environmental impact by eating less meat
(08/07/2014) In Brian Machovina's life, a serendipitous influence of people and places have all contributed to his current passion for inspiring people to eat less meat. With fewer grazing animals, Machovina's studies show that we could make better conservation and production choices with land that would otherwise be used to raise or feed livestock.
Tin mining, palm oil plantations wreaking havoc on small Indonesian island
(08/04/2014) Belitung, a picturesque island off the east coast of Sumatra, has experienced an uptick in tourism recently due to its unspoiled white sand beaches and turquoise waters. But next to all of the beauty, an environmental tragedy is quietly unfolding: the island's primary forests are being cut down at an alarming rate in favor of mining and palm oil plantations.
2 prize-winning journalists will report on Amazon, 2 new prizes announced
(08/01/2014) Mongabay.org's Special Reporting Initiative (SRI) program has recently awarded two different reporting prizes to journalists to tackle these vital and complicated issues in-depth. The non-profit has also launched a call for applications to two new SRIs: The social and environmental impacts of foreign development finance in the Amazon and Food spoilage and waste in Sub-Saharan Africa.
The Philippines: where 'megadiversity' meets mega deforestation
(07/31/2014) Ongoing loss of forest cover in the Philippines places it among the top ten most threatened forest hotspots in the world, with the archipelago ranking fourth, behind Indo-Burma, New Caledonia and Sundaland (a region encompassing Australia and parts of Southeast Asia). According to a report issued by Conservation International, only seven percent of Philippine forests remain intact.
Cargill to cut off suppliers who don't provide deforestation-free palm oil
(07/30/2014) Agricultural giant Cargill, America's largest palm oil importer, will no longer buy palm oil from sources associated with deforestation, conversion of peatlands, and social conflict. The policy follows similar commitments made by other major palm oil buyers, including Unilever and Nestle, and comes after years of campaigning led by the Rainforest Action Network.
Conservation controversy: are bonobos protected in the right ways and in the right places?
(07/30/2014) Bonobos, endangered great apes, continue to survive in forests south of the Congo River in the DRC, albeit under constant threat of hunting, loss of habitat and the growing demands of an increasing human population. Conservationists have, over the years, tried and tested different conservation strategies to protect the last of the bonobos. And some of these strategies have invited considerable debate.
Palm oil company clears rainforest in New Guinea
(07/29/2014) An Indonesian Stock Exchange-listed company whose commissioner is a member of The Nature Conservancy-Indonesia's board has been clearing dense rainforest in New Guinea, finds a new report from Greenomics-Indonesia. The report is based on analysis of data from Global Forest Watch, NASA satellites, Indonesia's Ministry of Forestry, and company documents.
Invasion of the oil palm: western Africa's native son returns, threatening great apes
(07/28/2014) As palm oil producers increasingly look to Africa's tropical forests as suitable candidates for their next plantations, primate scientists are sounding the alarm about the destruction of ape habitat that can go hand in hand with oil palm expansion. A recent study sought to take those warnings a step further by quantifying the overlap in suitable oil palm land with current ape habitat.
Desperate measures: researchers say radical approaches needed to beat extinctions
(07/24/2014) Today, in the midst of what has been termed the "Sixth Great Extinction" by many in the scientific community, humans are contributing to dizzying rates of species loss and ecosystem changes. A new analysis suggests the time may have come to start widely applying intensive, controversial methods currently used only as "last resort" strategies to save the word's most imperiled species.
Peru slashes environmental protections to attract more mining and fossil fuel investment
(07/23/2014) In an effort to kickstart investment in mining and fossil fuels, Peru has passed a controversial law that overturns many of its environmental protections and essentially defangs its Ministry of Environment. The new law has environmentalists not only concerned about its impact on the country but also that the measures will undermine progress at the up-coming UN Climate Summit in December.
'A high price to pay': new Indonesian peatland regulation may do more harm than good
(07/22/2014) The Government Regulation on Peatland Ecosystem Protection and Management, initially drafted by the Ministry of Forestry in 2013, is getting mixed acceptance from civil society. On one hand, the regulation would offer more protection to the country's vast peatland areas. However, on the other, some NGOs have slammed the draft as a potential source of new conflicts for local people.
Roads through the rainforest: an overview of South America's 'arc of deforestation'
(07/21/2014) When a new road centipedes its way across a landscape, the best of intentions may be laid with the pavement. But roads, by their very nature, are indiscriminate pathways, granting access for travel and trade along with deforestation and other forms of environmental degradation. And as the impacts of roads on forest ecosystems become clear, governments and planning agencies reach a moral crossroads.
What is peat swamp, and why should I care?
(07/20/2014) Long considered an unproductive hindrance to growth and development, peat swamp forests in Southeast Asia have been systematically cleared, drained and burned away to make room plantations and construction. Now, as alternating cycles of fires and flood create larger development problems, while greenhouse gas emissions skyrocket, it is time to take a closer look at peat, and understand why clearing it is a very bad idea.
Poaching, fires, farming pervade: protecting bonobos 'an enormous challenge' (Part II)
(07/17/2014) Sankuru Nature Reserve in the DRC was established in 2007 to safeguard the 29,000 to 50,000 bonobos that remain in existence. However, while touted as the largest swath of protected continuous great ape habitat in the world, the reserve is still losing thousands of hectares of forest every year. Burning, bushmeat hunting, and agricultural expansion are taking a large toll on the endangered great ape.
Surrounded by deforestation, critically endangered gorillas hang on by a thread
(07/17/2014) The mountain forests at the Nigeria-Cameroon border are home to one of the rarest and most threatened subspecies of African apes – the Cross River gorilla (Gorilla gorilla diehli). Today, fewer than 300 individuals survive in the wild. These occur in 14 small, fragmented populations spread over a 12,000-square kilometer (4,633-square mile) landscape, characterized by rugged, hilly terrain and a matrix of farmlands, villages, and forests.
30% of Borneo's rainforests destroyed since 1973
(07/16/2014) More than 30 percent of Borneo's rainforests have been destroyed over the past forty years due to fires, industrial logging, and the spread of plantations, finds a new study that provides the most comprehensive analysis of the island's forest cover to date. The research, published in the open-access journal PLOS ONE, shows that just over a quarter of Borneo's lowland forests remain intact.
Will the last ape found be the first to go? Bonobos' biggest refuge under threat (Part I)
(07/16/2014) Bonobos have been declining sharply over the past few decades. In response, several non-profit organizations teamed up with governmental agencies in the DRC to create Sankuru Nature Reserve, a massive protected area in the midst of bonobo habitat. However, the reserve is not safe from deforestation, and has lost more than one percent of its forest cover in less than a decade.
On track to 'go beyond the critical point': Sri Lanka still losing forests at rapid clip
(07/15/2014) During the latter half of Sri Lanka's civl war, between 1990 and 2005, Sri Lanka suffered one of the highest rates of deforestation in the world, losing about 35 percent of its old growth forest and almost 18 percent of its total forest cover. The conflict ended in 2009, and while deforestation has slowed somewhat, Sri Lanka is still losing forest cover at a fast pace.
Only 15 percent of world's biodiversity hotspots left intact
(07/14/2014) The world's 35 biodiversity hotspots—which harbor 75 percent of the planet's endangered land vertebrates—are in more trouble than expected, according to a sobering new analysis of remaining primary vegetation. In all less than 15 percent of natural intact vegetation is left in the these hotspots, which include well-known jewels such as Madagascar, the tropical Andes, and Sundaland.
Downturn in shade-grown coffee putting forests, wildlife, people at risk
(07/11/2014) Growing coffee in the shade of forests allows native vegetation to persist, thereby reducing the impact of agriculture on the natural landscape. While production of shade-grown coffee surged in recent decades, it is now experiencing a decline. A recent study analyzed the situation, finding that the growth of consumer demand and changes in coffee agronomy has caused coffee production and management to change drastically.
DRC deforestation escalates despite resource shortages, protests, rape, homicide
(07/10/2014) Road construction, the promise of employment, and the conversion of forest to farmland – the effects of logging tropical forests are often not confined to the boundaries of the concessions, where, in the best case, a timber company has gained legal access to harvest trees. Along the Congo River in the northern Democratic Republic of Congo, recent data showing probable forest loss demonstrate the often-unforeseen consequences of timber harvesting.
Good intentions, collateral damage: forest conservation may be hurting grasslands
(07/10/2014) Trees absorb CO2 and trap carbon molecules, and countless are lost as forests are felled around the world. So why not plant as many as we can? A recent paper suggests otherwise; the planting of more trees through international reforestation schemes may actually be harming tropical grasslands, which harbor endemic species and offer unique ecosystem services.
The last best place no more: massive deforestation destroying prime chimp habitat in Uganda
(07/09/2014) The Kafu River, which is about 180 kilometers (110 miles) long, is part of a vast chimpanzee habitat that includes forest reserves and several unofficial protected areas. However, this region of Uganda is losing a significant portion of valuable chimpanzee habitat, and at least 20 percent of the forest cover along the Kafu River has disappeared since 2001.
Stuff of fairy tales: stepping into Europe's last old-growth forest
(07/09/2014) There is almost nothing left of Europe's famed forests, those that provided for human communities for millennia and gave life to the world's most famous fairytales. But straddling the border between Poland and Belarus, the Bialowieza Forest is Europe's last lowland old-growth forest, parts of which have never been cut by man.
APP won't acquire companies that continue to destroy forests
(07/08/2014) Asia Pulp & Paper (APP) will not acquire companies that continue to destroy forests, according to a new procedure for association introduced by the Indonesian forestry giant. The procedure, developed after months of consultations with NGOs, effectively closes a loophole some environmentalists feared would allow APP to sidestep its zero deforestation commitment by acquiring companies that continued to clear forest after its February 5, 2013 deadline.
Pope Francis: 'this is our sin: we exploit the earth'

(07/08/2014) In Southern Italy over the weekend, Pope Francis reiterated his view that environmental destruction constituted a sin. Visiting the largely agricultural region of Molise, the Pope responded to an address by a local farmer attending university.
An end to India's 'Wild West'? Meghalaya bans coal mining... for now
(07/08/2014) Meghalaya, a state in India's northeast, has thick forests above ground and valuable minerals below. Uncontrolled mining in the area has cleared forests, degraded rivers, and led to many accidents and deaths as few health and safety standards exist for mine workers. A ban effected earlier this year halted all mining in the state, but is set to be reconsidered at a hearing scheduled for August.
Booming populations, rising economies, threatened biodiversity: the tropics will never be the same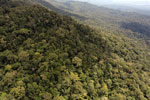 (07/07/2014) For those living either north or south of the tropics, images of this green ring around the Earth's equator often include verdant rainforests, exotic animals, and unchanging weather; but they may also be of entrenched poverty, unstable governments, and appalling environmental destruction. A massive new report, The State of the Tropics, however, finds that the truth is far more complicated.
APP: Indonesia needs a new business model
(07/04/2014) In response to news that Indonesia has now surpassed Brazil as the world's top deforester, the head of sustainability at one of Indonesia's biggest forestry companies is calling for a new business model in how the Southeast Asian nation manages its forest. In a letter published Friday, Aida Greenbury, Asia Pulp & Paper's Managing Director Sustainability, said Indonesia needs to take a more comprehensive approach to tackling deforestation.
No restrictions: Japan's demand for illegal wood driving rampant deforestation in Siberia
(07/03/2014) Illegal logging is taking a huge toll on forests around the world. In response, many countries have banned the import of timber whose legal harvest cannot be verified. However, Japan has made no strides to reduce its import of illegal timber. Instead, it is knowingly importing mass quantities of wood sourced from vulnerable forests in Siberia, according to a recent report.
A fine line: new program predicts when human impact becomes too much
(07/03/2014) Scientists at Stanford University recently unveiled a new modeling program that can predict the response of the environment to the land-use changes of human communities. Using their model, they found that natural resources can support humanity – up to a certain point.
On the brink of extinction: Javan rhino has new enemy in invasive palm
(07/01/2014) The last of Indonesia's critically endangered Javan rhinoceroses have survived poachers, rapid deforestation and life in the shadow of one of the archipelago's most active volcanoes. But an invasive plant is now posing a new threat to the world's rarest species of rhino.






Page 1 | Page 2 | Page 3 | Page 4 | Page 5 | Page 6 | Page 7 | Page 8 | Page 9 | Page 10 | Page 11 | Page 12 | Page 13 | Page 14 | Page 15 | Page 16 | Page 17 | Page 18 | Page 19 | Page 20 | Page 21 | Page 22 | Page 23 | Page 24 | Page 25 | Page 26 | Page 27 | Page 28 | Page 29 | Page 30 | Page 31 | Page 32 | Page 33 | Page 34 | Page 35 | Page 36 | Page 37 | Page 38 | Page 39 | Page 40 | Page 41 | Page 42 | Page 43 | Page 44 | Page 45 | Page 46 | Page 47 | Page 48 | Page 49 | Page 50