News articles on deforestation

---
Mongabay.com news articles on deforestation in blog format. Updated regularly.





Salvage logging offers hope for forests, communities devastated by industrial logging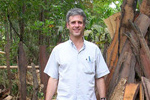 (12/04/2008) As currently practiced, logging is responsible for large-scale destruction of tropical forests. Logging roads cut deep into pristine rainforests, opening up once remote areas to colonization, subsistence and industrial agriculture, wildlife exploitation, and other forms of development. Timber extraction thins the canopy, damages undergrowth, and tears up soils, reducing biodiversity and leaving forests more vulnerable to fire. Even selective logging is damaging. Nevertheless demand for wood products continues to grow. China is expected to import more than 100 million cubic meters of industrial roundwood by 2010, much of which will go into finished products shipped off to Europe and the United States. As much as 60 percent of this is illicitly sourced. Meanwhile in Brazil domestic hunger for timber is fueling widespread illegal logging of the Amazon rainforest. Armed standoffs between environmental police and people employed by unlicensed operators are increasingly common. Tropical Salvage, a Portland, Oregon-based producer of wood products, is avoiding these issues altogether by taking a different approach to meet demand for products made from high-quality tropical hardwoods. The company salvages wood discarded from building sites, unearthed from mudslides and volcanic sites, and dredged from rivers in Indonesia and turns it into premium wood products. In the process, Tropical Salvage is putting formers loggers to work and supporting a conservation, education and reforestation project on Java.


Rainforest canopy-penetrating technology gets boost for forest carbon monitoring

(12/04/2008) A tool for monitoring tropical deforestation has gotten a boost from the one of the world's largest supporters of Amazon conservation. The Gordon and Betty Moore Foundation has awarded the Carnegie Institution's Department of Global Ecology with a $1.6-million grant to expand and improve its tropical forest monitoring tool known as the Carnegie Landsat Analysis System Lite (CLASLite).


WWF criticizes Brazil's plan to cut Amazon deforestation

(12/04/2008) WWF criticized Brazil's plan to reduce Amazon deforestation to 5,740 square kilometers per year as being "short on ambition and detail". In a statement issued Wednesday, WWF said that Brazil's proposed fund for conserving the Amazon would still result in the annual loss of an area forest the size of Rhode Island.


Degraded grasslands better option for palm oil production relative to rainforests, finds study

(12/03/2008) Producing biofuels from oil palm plantations established on degraded grasslands rather than tropical rainforests and peat lands would result in a net removal of carbon from the atmosphere rather than greenhouse gas emissions, report researchers writing in Conservation Biology. The results confirm that benefits to climate from biofuel production depend greatly on the type of land used for feedstocks.


REDD may harm forest people, alleges report

(12/02/2008) A new report finds that the World Bank is not doing enough to protect indigenous rights under its mechanism to reduce emissions from deforestation and forest degradation (REDD).


Agricultural firms cut incentives for Amazon deforestation

(12/02/2008) As grain prices plummet and concerns over cash mount, agricultural giants are cutting loans to Brazilian farmers, reports the Wall Street Journal. Tighter farm credit may be contributing to a recent slowing in deforestation in the Brazilian Amazon, where agriculture is an increasingly important driver of forest clearing.


HSBC to cut lending to questionable oil palm and logging companies

(12/02/2008) HSBC will cut lending to oil palm developers and logging companies in Malaysia and Indonesia due to environmental concerns, reports Reuters.


Brazil to cut Amazon deforestation by 70% to fight global warming

(12/01/2008) Brazil will aim to cut its deforestation rate by 70 percent by 2018 under its plan to reduce emissions from forest clearing, Environment Minister Carlos Minc.


Amazon deforestation rises slightly to 4,600 square miles in 2008

(11/28/2008) Deforestation in the Brazilian Amazon increased slightly for the August 2007-July 2008 period, reports the country's National Institute of Space Research (INPE). The rise is the first since 2004 when 27,379 square kilometers were destroyed.


Guide to reducing emissions through forest conservation released

(11/26/2008) Ahead of next week's climate meeting in Poznań, Poland, the Global Canopy Programme — an alliance of 37 scientific institutions in 19 countries — has launched a layman's guide to a proposed mechanism for cutting greenhouse gas emissions by reducing deforestation. Deforestation and land use change accounts for roughly 20 percent of global greenhouse gas emissions — a larger share than all the world's cars, trucks, ships, and airplanes combined.


Carbon market could pay poor farmers to adopt sustainable cultivation techniques

(11/26/2008) The emerging market for forest carbon could support agroforestry programs that alleviate rural poverty and promote sustainable development, states a new report issued by the World Agroforestry Center (ICRAF).


Malaysia's indigenous people to get land rights for first time

(11/19/2008) Malaysia's government will for the first time grant ownership rights of land farmed by indigenous people, reports the Associated Press, but some may see the legal change as a scheme to promote oil palm expansion.


Brazil to use body-heat sensing technology to find uncontacted Amazon tribes

(11/19/2008) Brazil will use a plane equipped with body-heat sensing technology to locate tribes in the Amazon rainforest, reports the Associated Press.


Last uncontacted tribe in Paraguay rapidly losing homeland

(11/19/2008) An indigenous rights' group has sounded the alarm over a new threat to an uncontacted tribe in Paraguay.


California joins effort to fight global warming by saving rainforests

(11/19/2008) California has joined the battle to fight global warming through rainforest conservation. In an agreement signed yesterday at a climate change conference in Beverly Hills, California, Governor Arnold Schwarzenegger pledged financial assistance and technical support to help reduce deforestation in Brazil and Indonesia. The Memorandum of Understanding commits the California, Illinois and Wisconsin to work with the governors of six states and provinces within Indonesia and Brazil to help slow and stop tropical deforestation, a source of roughly 20 percent of global greenhouse gas emissions.


Illegal drug use destroys rainforests

(11/18/2008) Colombian officials have re-iterated their claim that cocaine use in rich countries is driving deforestation in Colombia, reports The Guardian.


New rules establish market for saving rainforests through carbon trading

(11/18/2008) A new carbon accounting standard will bolster efforts to reduce greenhouse gas emissions resulting from deforestation, thereby creating a financial incentive for saving rainforests, say backers of the initiative, known as the Voluntary Carbon Standard (VCS).


Coordinated effort needed to cut deforestation via carbon markets

(11/18/2008) The Coalition for Rainforest Nations — a group of 40 tropical countries seeking compensation in the form of carbon credits for protecting their forest cover — will ask the United Nations at next month's climate conference in Poland to establish a single body to coordinate forest carbon trading, reports Reuters from a workshop on Reducing Emissions from Deforestation and Forest Degradation (REDD) meeting in Milan, Italy.


Conflict in PNG between govt and landowners over REDD carbon trading

(11/17/2008) The government of Papua New Guinea is facing criticism over its plan to seek compensation via the carbon market for protecting the country's rainforests, reports Australian Broadcasting Corporation News (ABC News).


Brazilian rancher claims he owns land American nun was killed defending in the Amazon

(11/12/2008) The rancher suspected or orchestrating the killing of an American nun in the Brazilian Amazon now claims he owns the land she died trying to defend, reports the Associated Press (AP).


Factoring social and economic instability into ecological catastrophe and the decline of western civilization

(11/12/2008) When proposing and exploring solutions to environmental crises we rarely, if ever, consider social and geopolitical factors such as massive refugee migrations, economic market instability and collapse, wars for resources, the peaking of oil, civil uprisings/riots, and the rise of fascism/military oppression. If we hope to create lasting and effective solutions to environmental issues of the 21st Century it is clear we must consider facets beyond the realm of traditional environmental science and shift towards multi-disciplinary systems-level approaches. In addition to the long list of existing and impending environmental crises (passing points-of-no-return in tropical deforestation and climate change, widespread coral bleaching, and the accelerating mass extinction of biodiversity) we must recognize and adapt to the effects of current and emerging social issues (resource wars, economic collapse, and the rise of fascism).


Greenpeace activists block palm oil shipment from departing Indonesia for Europe

(11/11/2008) Greenpeace activists blocked a palm oil shipment from departing Dumai, Indonesia's main palm oil export port, for Europe to protest against the ongoing destruction of Indonesia's forests.


Biodiversity of rainforests should not be compared with oil palm plantations says palm oil council chief

(11/11/2008) Scientists should compare the biodiversity oil palm plantations to other industrial monocultures, not the rainforests they replace, said Dr. Yusof Basiron, CEO of the Malaysian Palm Oil Council (MPOC), in a post on his blog. Basiron's comments are noteworthy because until now he has maintained that oil palm plantations are "planted forests" rather than an industrial crop.


Limestone karsts - islands of biodiversity in Asia - under threat from mining

(11/10/2008) Researchers have devised a scientific methodology for prioritizing conservation of limestone karsts, biologically-rich outcroppings found in Southeast Asia and other parts of the world. The findings are significant because karsts — formed millions of years ago by sea life — are increasingly threatened by mining and other development


First RSPO-certified ("eco-friendly") palm oil shipment to arrive in Europe

(11/10/2008) The first shipment of palm oil certified under the Roundtable on Sustainable Palm Oil (RSPO) is expected to arrive in Europe Tuesday, but an environmental group is already criticizing the initiative's credentials.


EU's sustainable biofuels push angers Malaysia, Brazil

(11/07/2008) Eight developing countries threatened to file a World Trade Organization complaint against the E.U. for its proposed legislation to require imported biofuels to meet environmental standards, reports Reuters.


Palm oil companies propose satellite monitoring of their plantations to ensure sustainability

(11/05/2008) The Roundtable on Sustainable Palm Oil (RSPO) is considering a proposal to use satellite imagery to enforce criteria that high value conservation areas are not converted to oil palm plantations, reports Ian Wood of the Telegraph. The move would boost RSPO's credibility at a time when the industry-lead sustainability initiative is under fire from environmentalists who say its performance to date suggests it is merely an exercise in greenwashing.


Brazil triples endangered species list

(11/05/2008) Brazil has nearly tripled the number of species on its endangered list due to development, overfishing, pollution, wildlife trafficking and deforestation, reports the Associated Press.


Louisiana cypress mulch industry devastates old-growth forests

(11/05/2008) The cypress forests of Louisiana have suffered much devastation from human development, coastal erosion, and exploitation by the lumber industry. Now, vast tracts are being clear cut for the production of cypress mulch. A new online campaign — saveourcypress.org — is seeking to reform the Louisiana cypress mulch industry.


Ugandan president continues to undermine national forest reserves

(11/04/2008) Ugandan President Yoweri Museveni — a leader who has repeatedly sought to hand forest areas over to industrial developers and undermine the sanctity of reserves — is now blaming the country's forestry agency for deforestation in Uganda.


Forests for Climate initiative launches in Indonesia

(11/04/2008) Greenpeace has officially launched its Forests for Climate initiative (FFC), a non-market avoided deforestation scheme that aims to reduce greenhouse gas emissions by slowing forest destruction.


Brazil charges 81 with illegal Amazon deforestation

(11/02/2008) Brazil will file charges against 81 people accused of being the biggest destroyers of the Amazon rainforest, reports the Associated Press.


Oil palm expansion in Indonesian Borneo increased 400-fold from 1991-2007

(10/30/2008) Annual forest conversion to palm oil plantations increased 400-fold from 1,163 hectares in 1991 to 461,992 hectares in 2007 in Central Kalimantan, on the island of Borneo, reports a new report published by Forest Watch Indonesia, a local NGO.


Despite financial crunch, donors pledge $100M for rainforest conservation

(10/23/2008) Donors meeting this week in Washington D.C. pledged more than $100 million to the World Bank's new initiative for conserving tropical forests. In addition to the $100 million in donations, the World Bank announced that more than forty developing countries have asked to join the Forest Carbon Partnership Facility — the Bank's foray into the emerging market for forest carbon credits. 25 countries have so far been selected to participate in the initiative, which builds capacity for countries to earn compensation through the carbon markets for reducing greenhouse gas emissions by reducing deforestation and forest degradation (REDD). Experts say the mechanism could eventually lead to the transfer of billions of dollars per year to fund conservation and rural development in tropical countries, while at the same time helping fight climate change. Deforestation and land use change presently accounts for around a fifth of anthropogenic emissions.


Borneo logging road puts rainforest, indigenous communities at risk

(10/22/2008) A 186-mile (300-km) logging road to the top of the Bario highlands in northern Sarawak puts the state's increasingly rare natural forest at risk, warns the Borneo Resources Institute, a grassroots environmental group.


Peru's uncontacted Amazon tribes under attack

(10/22/2008) Illegal logging in the Peruvian Amazon is driving uncontacted tribes into Brazil where they are in conflict over food and resources with other uncontacted groups, according to a Reuters interview with a leading expert on indigenous tribes.


7 new species of frog discovered in Ecuador

(10/22/2008) Seven previously unknown species of frog discovered over the past two years by Ecuadorian researchers are already under threat from habitat loss, reports a newsletter from the IUCN Amphibian Specialist Group.


EU says emissions trading system may fund forest conservation

(10/17/2008) Europe's carbon trading scheme may be used to generate funds to fight deforestation, reports Reuters. Speaking at a news conference on Friday, EU Environment Commissioner Stavros Dimas said he hoped the EU's emissions trading scheme could reduce gross tropical deforestation by half by 2020 and eliminate net forest loss by 2030.


Indonesia to audit all timber operations to cut illegal logging

(10/17/2008) The Indonesian Forestry Ministry has announced a policy that requires timber companies to have their wood stocks audited to ensure the wood is derived from sustainably managed forests, reports The Jakarta Post. The measure is expected to curtail illegal logging in a country where a large proportion of timber is of illicit origin.


Cellulosic biofuels endanger old-growth forests in the southern U.S.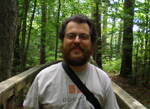 (10/16/2008) Cellulosic biofuel is on its way. This second generation biofuel — so-called because it does not involve food crops — has excited many researchers and policymakers who hope for a sustainable energy source that lowers carbon emissions. However, some believe that cellulosic biofuel may prove less-than-perfect. Just as agricultural biofuels have gone from being considered 'green' to an environmental disaster, some think the new rush to cellulosic biofuel will follow the same course. Scot Quaranda is one of those concerned about cellulosic biofuel's impact on the environment. Campaign director at Dogwood Alliance, which he describes as "the only organization in the Southern US holding corporations accountable for the impact of their industrial forestry practices on our forests and our communities", Quaranda condemns cellulosic biofuels as dangerous to forests "by its very definition".


Carbon conservation schemes will fail without forest people

(10/16/2008) Mechanisms that use forest conservation to reduce greenhouse gas emissions are doomed to fail unless they are "based on respect for the rights of indigenous peoples and forest communities," warn environmentalists and indigenous rights groups meeting in Oslo this week. Indigenous groups fear they are being excluded from discussions on Reduced Emissions from Deforestation and Forest Degradation (REDD), a proposed financial mechanism that would compensate tropical countries for reducing emissions caused by deforestation and land use. Such emissions account for a fifth of the global total, or more than the total emissions from transportation. In particular, indigenous groups and forest communities are concerned they will not see benefits from REDD. Worse, some believe the mechanism could trigger a new wave of land grabs and evictions by parties seeking to capitalize on carbon payments. Indigenous groups and forest communities have long struggled against development interests seeking to exploit their traditional lands and resources. But supporters of so-called "avoided deforestation" schemes say that properly-designed policy offers unprecedented opportunities to create sustainable livelihoods for forest people while safeguarding biodiversity and services provided by healthy forest ecosystems.


UK government: rainforests are weapon against global warming

(10/15/2008) Protecting tropical forests will simultaneously reduce carbon emissions, support poverty reduction and help preserve biodiversity and other forest services, says a new report commissioned by the British government. The report — dubbed the "Eliasch Review" after the lead author, Johan Eliasch, a multimillionaire Swede who runs a sports equipment company and owns 162,000 hectares (400,000 acres) of rainforest in the Brazilian Amazon — takes a comprehensive look at the role forests can play in mitigating climate change. It concludes: "Urgent action to tackle the loss of global forests needs to be a central part of any future international deal on climate change"


Brazil to have high resolution imagery for 86% of the Amazon by year end

(10/15/2008) Brazil will have high resolution imagery for 86 percent of its Amazon territory by the end of the year, according to Reuters. The images will help the country protect the Amazon rainforest and prosecute alleged environmental crimes, including illegal logging and agricultural expansion.


Côte d'Ivoire's endangered chimp population falls 99% since 1960

(10/14/2008) The population of West African chimpanzees living in Côte d'Ivoire has collapsed due to hunting and forest destruction, report scientists writing in the October 14th issue of Current Biology.


Environmental crime worth $10 billion per year

(10/13/2008) Environmental crime is generating $10 billion a year in revenue for gangsters and criminal syndicates reports the Environmental Investigation Agency (EIA) in a paper released today.


Exelon signs rainforest conservation deal to help reduce emissions

(10/13/2008) Environmental crime is generating $10 billion a year in revenue for gangsters and criminal syndicates reports the Environmental Investigation Agency (EIA) in a paper released today.


Snares set by palm oil workers taking a toll on pygmy elephants of Borneo

(10/12/2008) Wildlife rangers are finding increasing numbers of Borneo Pygmy elephants injured or killed by snares set by poorly paid oil palm plantation workers, reports Malaysia's Sabah Wildlife Department.


Indonesian governors agree to protect Sumatra's endangered forests

(10/09/2008) The ten governors of Sumatra — along with four federal ministers — have signed an agreement to protect forests and other ecosystems on the Indonesian island, according to WWF. The announcement is significant because Sumatra is a biodiversity hotspot — home to rare and endemic wildlife — that is under great threat from logging and expansion oil palm plantations. The island has lost 48 percent of its forest cover since 1985.


Ecuador's Choco under siege, but hope remains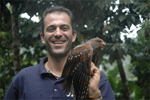 (10/09/2008) The Chocó, a region of humid tropical forest in western Colombia and northwestern Ecuador, is one of the world's biodiversity hotspots with high levels of endemic species but large-scale habitat loss. The situation is particularly dire in Ecuador where more than 90 percent of the Chocó has been cleared for agriculture. But hope is not lost. A dedicated team of researchers is working with local communities to ensure that Chocó will be around for future generations.


Palm oil industry relies on greenwashing to mislead consumers, alleges report

(10/08/2008) The Malaysian palm oil industry is relying on marketing tactics that mislead the public about its environmental performance rather than taking effective steps to become "greener" alleges a new report from the environmental group Friends of the Earth (FOE).



Page 1 | Page 2 | Page 3 | Page 4 | Page 5 | Page 6 | Page 7 | Page 8 | Page 9 | Page 10 | Page 11 | Page 12 | Page 13 | Page 14 | Page 15 | Page 16 | Page 17 | Page 18 | Page 19 | Page 20 | Page 21 | Page 22 | Page 23 | Page 24 | Page 25 | Page 26 | Page 27 | Page 28 | Page 29 | Page 30 | Page 31 | Page 32 | Page 33 | Page 34 | Page 35 | Page 36 | Page 37 | Page 38