News articles on darren lloyd

---
Mongabay.com news articles on darren lloyd in blog format. Updated regularly.






The world's largest 'waste dump' is found in the Pacific Ocean

(05/06/2013) If you were to travel from the United States of America to Japan, you would most likely encounter what could be described as the world's largest waste dump: a 100,000 tonne expanse of debris floating around a large region of the Pacific Ocean. The total area of this phenomenon has been said to equal the size of continental U.S., but the truth about its true size remains unknown.
Common toads ravaged by killer disease in Portugal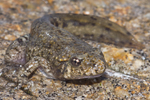 (01/14/2013) The chytrid fungus—responsible for millions of amphibian deaths worldwide—is now believed to be behind a sudden decline in the common midwife toad (Alytes obstetricans), according to a new paper in Animal Conservation. Researchers have detected the presence of the deadly fungus in the Serra da Estrela, north-central Portugal, home to a population of the midwife toad.
New inroads made into bushmeat consumption in Tanzania

(12/10/2012) Bushmeat consumption, or "wildlife hunted for human consumption," poses a significant threat to wildlife conservation all across the globe. But in Eastern Africa—where savannah grasslands flourish and big game roam free within 'protected' reserves—one may be forgiven to think that poaching does not occur here: but it does.
Reduction in snow threatens Arctic seals
(11/28/2012) Arctic snowfall accumulation plays a critical role in ringed seal breeding, but may be at risk due to climate change, according to a new study in Geophysical Research Letters. Sea ice, which is disappearing at an alarming rate, provides a crucial platform for the deep snow seals need to reproduce. Ringed seals (Phoca hispida) require snow depths of at least 20 centimeters (8 inches): deep enough to form drifts that seals use as birth chambers.
Bats face new perils from climate change
(11/15/2012) Global climate change could devastate bat populations around the world, threatening to tear yet another thread from the tapestry of biodiversity should current temperature trends persist, according to a new study. "Bats were the focus for this study because they are relatively understudied but due to their sensitivity to environmental stress, they are excellent indicators of climate change," Hayley Ann Sherwin, co-author of the paper published in Mammal Review, with the Queen University in Belfast, told mongabay.com.
New rare frog discovered in Sri Lanka, but left wholly unprotected
(11/05/2012) Sri Lanka, an island country lying off the southeast coast of India, has long been noted for its vast array of biodiversity. Islands in general are renowned for their weird and wonderful creatures, including high percentages of endemic species—and Sri Lanka, where scientists recently discovered a new frog species, is no exception.
A new way to measure the ocean's health
(10/23/2012) A diverse array of institutions have come together to release a new, revolutionary ocean health assessment called the "Ocean Health Index." Researchers formed the index in order to gauge the health of the world's oceans. The index is the result of a huge collaborative effort, including top researchers crossing a diverse range of disciplines such as the National Center for Ecological Analysis and Synthesis (NCEAS) and Conservation International.
Solomon Islands' export of 'captive-bred' birds deemed to be a farce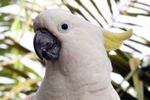 (08/14/2012) Over 68,000 birds listed on CITES (Convention on International Trade in Endangered Species of Wild Fauna and Flora) were exported from the Solomon Islands during 2000-2010 according to a recent report by wildlife-monitoring NGO, TRAFFIC. Although the majority of birds were listed as 'captive-bred,' the report raises the question of whether these species were not in fact taken from the wild.
Conservation success: markhor population climbing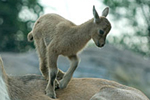 (07/24/2012) Pakistan's national mammal, the markhor, is making a remarkable comeback in the country as a result of community conservation efforts, according to the Wildlife Conservation Society (WCS). Surveys this year in the Kargah region of Northern Pakistan's Gilgit Baltistan territory, have estimated 300 individuals of this large wild goat, up from a low of 40-50 animals in 1991. What's more, the surveys suggest that numbers across the whole Gilgit Baltistan territory may have boomed to 1,500 individuals, whereas in 1999, there were believed to be fewer than 1,000 left. This represents an impressive climb—even for the markhor.