News articles on critically endangered species

---
Mongabay.com news articles on critically endangered species in blog format. Updated regularly.





558 dead: rhino poaching in South Africa on track to exceed last year's record

(07/14/2014) Poachers have butchered 558 rhinos in South Africa so far this year, approximately a hundred more animals than lost during the same time in 2013.


Next big idea in forest conservation? Rewards for reforestation


(07/10/2014) Susie McGuire and Dr. Edward Louis Jr. are the powerhouse team behind the Madagascar Biodiversity Partnership (MBP), an NGO that involves local residents—both human and primate—in reforestation efforts in Madagascar. A conservation geneticist and veterinarian by training, Ed Louis has discovered 21 lemur species and successfully reintroduced two species of locally extinct lemurs back into the wild.


Sold into extinction: great apes betrayed by protectors


(07/09/2014) In what appears to be corruption in high places, the international body charged with protecting endangered species has turned a blind eye to massive illegal trade of endangered Great Apes. This was my distinct impression on reading the Great Apes report prepared by the Convention on International Trade in Endangered Species (CITES) Secretariat for the 65th CITES Standing Committee meeting, which will take place in Geneva in early July this year.


U.S should sanction Mozambique for its role in elephant, rhino poaching, urges NGOs

(07/03/2014) Two prominent NGOs U.S should sanction Mozambique for its role in elephant, rhino poaching, urges NGOsare petitioning the U.S government to slap Mozambique with trade sanctions due to the country's role in regional poaching. The groups contend that Mozambique has done little to combat both its own poaching epidemic or stop its nationals from spilling over the border to kill rhinos and elephants in South Africa and Tanzania.


Ever heard of the hirola? New survey shows world's rarest antelope holding steady


(06/18/2014) In 2008 and 2009, severe droughts killed numerous elephants, hippos and rhinos in Kenya's Tsavo East National Park. But the tiny population of the Critically Endangered Hunter's hartebeest or hirola (Beatragus hunteri) survived without any catastrophic consequences, a recent study has found.


Oil overthrow: Soco to suspend operations in Virunga National Park after sustained campaign by WWF


(06/11/2014) In a surprise announcement, British oil company Soco International has said it will suspend exploratory operations in Virunga National Park, home to half the world's Critically Endangered mountain gorillas as well as thousands of other species. The announcement follows several years of campaigning from conservation groups led by WWF.


Zero-deforestation commitments pose acute challenges for commercial giants in the palm oil industry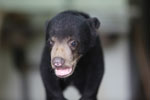 (05/22/2014) The path to zero-deforestation appears to be paved with good intentions, but how successful are these companies in staying on that path? A controversial proposal to construct a refinery in the wildlife-rich Balikpapan Bay in Indonesian Borneo highlights the challenges faced by both palm oil companies and conservationists in the face of zero-deforestation commitments.


Connecting forests, saving species: conservation group plans extensive wildlife corridor in Panama


(05/16/2014) With the cooperation of hundreds of ranchers and researchers, Azuero Earth Project aims to replant a swath of tropical dry forest, connecting the dry tropical forest on the coast to cloud forest further inland. The trees along the 140-kilometer (80-mile) wildlife corridor will create a continuous habitat for the Critically Endangered Azuero spider monkey (Ateles geoffroyi azuerensis) and improve the soil for people who farm and ranch along the way.


Chinese poachers caught with 555 marine turtles, most dead (PHOTOS)


(05/15/2014) On Friday, eleven Chinese fishermen were caught by Filipino police with 555 marine turtles, 378 of which were dead. Officials in the Philippines have since released the 177 living turtles. But the incident has sparked an international standoff between the Philippines and China as the Chinese nationals were arrested in disputed waters in the South China Sea.


Scientists uncover new marine mammal genus, represented by single endangered species


(05/14/2014) This is the story of three seals: the Caribbean, the Hawaiian, and the Mediterranean monk seals. Once numbering in the hundreds of thousands, the Caribbean monk seal was a hugely abundant marine mammal found across the Caribbean, and even recorded by Christopher Columbus during his second voyage, whose men killed several for food.


Scientists release odd-looking, Critically Endangered crocodiles back into the wild (PHOTOS)


(05/13/2014) Among the largest and most endangered crocodilians in the world, the gharial is on the verge of extinction today. This harmless fish-eating crocodile has fewer than 200 adult breeding individuals in the wild, their numbers having plummeted rapidly over the past few decades. But among this gloom and doom, conservationists have been working tirelessly to reinstate the wild populations.


Riddled with tumors: another blow to the Sumatran rhino species


(04/14/2014) Conservation for Sumatran rhinos suffered another blow last week, only days after Suci—one of only ten rhinos in captive breeding efforts—died at Cincinnati Zoo. Scientists in the Malaysian state of Sabah revealed that a newly captured female, Iman, suffers from an assortment of tumors in her uterus, hugely complicating reproduction efforts.


Giant ibis, little dodo, and the kakapo: meet the 100 weirdest and most endangered birds


(04/10/2014) The comic dodo, the stately great auk, the passenger pigeon blotting out the skies: human kind has wiped out nearly 200 species of birds in the last five hundred years. Now, if we don't act soon we'll add many new ones to the list: birds such as the giant ibis, the plains-wanderer, and the crow honeyeater. And these are just a few of the species that appear today on the long-awaited EDGE list.


Next big idea in forest conservation? Connecting deforestation to disease


(04/03/2014) Thomas Gillespie is concerned with the connections between conservation and disease, with a particular emphasis on primates. Much of his research examines the places where humans and animals are at a high risk of exchanging pathogens, and how human-caused disturbances, such as deforestation, can change disease dynamics and impacts.


Death of young Sumatran rhino shouldn't discourage captive breeding efforts say conservationists


(04/01/2014) Just over two weeks ago, conservationists in the Malaysian state of Sabah managed to finally catch a wild Sumatran rhino female after months of failed attempts. But following such hopeful events, comes bad news thousands of miles away: a young female rhino, named Suci, died over the weekend at the Cincinnati Zoo.


Europe approves vet drug that killed off almost all of Asia's vultures


(03/25/2014) When Europeans first arrived in North America, they exterminated three to five billion passenger pigeons (Ectopistes migratorius) in the short span of a century through a combination of habitat destruction and hunting. In 1914, the last living passenger pigeon perished at the Cincinnati Zoo. Despite the staggering scale of this extinction event, three species of vulture from Southeastern Asia retain the dubious distinction of having had the most rapid population crash of any avian fauna. They might not have begun with numbers as large as the passenger pigeon, but within the space of a single decade, their populations were reduced by 96 to 99 percent.


Meet Iman: the Sumatran rhino's newest hope for survival


(03/24/2014) Hopes for one of the world's most imperiled megafauna rose this month when wildlife conservationists succeeded in catching a female Sumatran rhino named Iman in the Malaysian state of Sabah. The female, which experts believe to be fertile, has since been successfully transferred via helicopter to the Borneo Rhino Sanctuary where experts plan to mate her with the local male, Tam. Located in Tabin Wildlife Reserve, the Borneo Rhino Sanctuary is an uncompleted semi-wild enclosure and home to one of several last-ditch efforts to save the vanishing species from extinction.


Panda lemur making a comeback


(03/20/2014) One of the world's biggest populations of greater bamboo lemurs (Prolemur simus)—sometimes known as the panda lemur—has doubled in just three years, giving conservationists new hope that the species can be kept from extinction. With the recent arrival of twenty babies, a community conservation project run by the Aspinall Foundation has boosted the local population to over 100 individuals in Andriantantely, one of Madagascar's only surviving lowland rainforests. Greater bamboo lemurs are currently categorized as Critically Endangered, though they were once believed extinct until hidden populations were uncovered in the 1980s.


Conservationists catch wild Sumatran rhino, raising hope for world's most endangered rhinoceros


(03/12/2014) Conservationists have succeeded in catching a wild Sumatran rhino in the Malaysia state of Sabah in Borneo, according to local media reports. Officials are currently transferring the rhino, an unnamed female, to a rhino sanctuary in Tabin National Park where experts will attempt to mate it with the resident male, Tam. The Sumatran rhino (Dicerorhinus sumatrensis) is one of the world's most imperiled species with less than 100 individuals left.


Javan rhino population jumps by over 10 percent

(03/04/2014) The Javan rhino population has increased by over ten percent from 2012 to last year, according to new figures released by Ujung Kulon National Park. Using camera traps, rangers have counted a total of 58 Javan rhinos, up from 51 in 2012. Although the species once roamed much of Southeast Asia, today it is only found in Ujung Kulon National Park in western Javan and is known as one of the most imperiled mammals on the planet.


Palm oil plantations allegedly poison seven Critically Endangered elephants in Sumatra

(02/28/2014) Wildlife officials suspect foul play in the deaths of seven Sumatran elephants on the outskirts of Tesso Nilo National Park. Officials stumbled on the corpses of one female elephant, five young males, and one male calf in mid-February. Although the males had their tusks hacked off, the officials suspect the elephant were poisoned in revenge for disturbing illegal palm oil plantations inside the park.


Will tigers march ahead? Scientists find surprising connections between isolated populations in Central India


(02/25/2014) In May 2011, a young male Bengal tiger (Panthera tigris tigris) made its way to a village in the state of Karnataka in India. The tiger had been quite a hiker. To reach the village, it had walked more than 280 kilometers (174 miles) from Bandipur Tiger Reserve, a protected area famous for these elusive big cats.


The lemur end-game: scientists propose ambitious plan to save the world's most imperiled mammal family


(02/20/2014) Due to the wonderful idiosyncrasies of evolution, there is one country on Earth that houses 20 percent of the world's primates. More astounding still, every single one of these primates—an entire distinct family in fact—are found no-where else. The country is, of course, Madagascar and the primates in question are, of course, lemurs. But the far-flung island of Madagascar, once a safe haven for wild evolutionary experiments, has become an ecological nightmare. Overpopulation, deep poverty, political instability, slash-and-burn agriculture, illegal logging for lucrative woods, and a booming bushmeat trade has placed 94 percent of the world's lemurs under threat of extinction, making this the most imperiled mammal group on the planet. But, in order to stem a rapid march toward extinction, conservationists today publicized an emergency three year plan to safeguard 30 important lemur forests in the journal Science.


Shoot to conserve: Corey Knowlton's rhino hunt escalates the debate over trophy hunting and environmentalism


(02/20/2014) 'After a long conversation with the FBI I have decided to temporarily suspend my activity on this page. I want to thank all of you who have commented [on] this important issue of Black Rhino Conservation.' – Corey Knowlton, Feb 3, 2014. This was the last post on Corey Knowlton's Facebook page. Knowlton is the hunter who won the Dallas Safari Club auction on January 11th to kill a Critically Endangered black rhino. All the money—$350,000—will go to a fund to protect rhinos. The plan is that sometime soon—once the paperwork clears the U.S. Fish and Wildlife Service—Knowlton will go to Namibia on a "trophy hunt" (accompanied by a park service official), shoot the designated rhino, and bring the old bull's hide back home to Texas.


Tracking one of the world's last Great Indian Bustards to save the species


(02/17/2014) Bilal Habib is closely tracking the flight of a bird. Six times a day he gets its location, within a few hundred feet, through a GPS monitoring device attached to its body. One of the last members of its species, this Great Indian Bustard is part of the latest effort to save its kind from joining the ranks of other extinct birds like the dodo and the passenger pigeon.


Local communities key to saving the Critically Endangered Mexican black howler monkey


(02/14/2014) For conservation initiatives around the world, community involvement is often crucial. An additional challenge is how to conserve species once their habitats have become fragmented. A primatologist in Mexico is bringing these together in a celebration of a Critically Endangered primate species: the Mexican black howler monkey. In 2013 Juan Carlos Serio-Silva was part of a team that not only helped to secure the establishment of a protected area for the Mexican black howler monkey, but also engaged local communities in a week of festivities, dubbed the First International Black Howler Monkey Week.


Incredible encounter: whales devour European eels in the darkness of the ocean depths


(02/11/2014) The Critically Endangered European eel makes one of the most astounding migrations in the wild kingdom. After spending most of its life in Europe's freshwater rivers, the eel embarks on an undersea odyssey, traveling 6,000 kilometers (3,720 miles) to the Sargasso Sea where it will spawn and die. The long-journeying eels larva than make their way back to Europe over nearly a year. Yet by tracking adult European eels (Anguilla anguilla) with electronic data loggers, scientists have discovered that some eels never make it to their spawning ground, but instead are swallowed-up in the depths by leviathans.


Cambodia protects forest for giant ibis

(02/10/2014) Cambodia has set aside an area of forest just slightly smaller than Singapore to protect the country's national bird: the giant ibis (Thaumatibis gigantea). Listed as Critically Endangered by the IUCN Red List, the giant ibis is down to just a few hundred birds.


On edge of extinction, could drones and technology save the Little Dodo?


(02/10/2014) Almost nothing is known about the little dodo, a large, archaic, pigeon-like bird found only on the islands of Samoa. Worse still, this truly bizarre bird is on the verge of extinction, following the fate of its much more famous relative, the dodo bird. Recently, conservationists estimated that fewer than 200 survived on the island and maybe far fewer; frustratingly, sightings of the bird have been almost non-existent in recent years. But conservation efforts were buoyed this December when researchers stumbled on a juvenile little dodo hanging out in a tree. Not only was this an important sighting of a nearly-extinct species, but even more so it proved the species is still successfully breeding. In other words: there is still time to save the species from extinction so long as conservationists are able to raise the funds needed.


Proposed rail and road projects could devastate Nepal's tigers and rhinos


(02/06/2014) Chitwan National Park is a conservation success story. Since its establishment in 1973 the park's populations of both Bengal tigers (Panthera tigris tigris) and one-horned rhinos (Rhinoceros unicornis) have quintupled, a success achieved during a time when both species have been under siege globally by poachers. A UNESCO World Heritage site, the park is also a vital economic resource for locals: last year the park admitted over 150,000 tourists who brought in nearly $2 million in entry fees alone. But all this is imperiled by government plans for a new railway that would cut the park in half and a slew of new roads, according to a group of international conservationists known as the Alliance of Leading Environmental Researchers and Thinkers (ALERT).


Trophy hunters auction off life of Critically Endangered black rhino

(01/13/2014) The Dallas Safari Club has auctioned off a permit to shoot-and-kill a Critically Endangered black rhino in Namibia for $350,000. The club says the proceeds from the auction will aid rhino conservation, but the move has upset many wildlife organizations and attracted protestors outside the closed-door auction. In fact the issue has become so contentious that the FBI is currently investigating purported death threats against the Dallas Safari Club members over the issue. Currently, less than 5,000 black rhinos survive in the wild today, a drop of 90 percent since 1960 as the species has been decimated by poaching and habitat loss.


Not seen in over 130 years, 'extinct' frog rediscovered in Sri Lanka


(01/10/2014) In 1876—the same year that the first telephone call was made—the British scientist Albert Günther described a new species of frog from Sri Lanka, but the species, known as the webless shrub frog (Pseudophilautus hypomelas), was never seen again. Having disappeared into history, scientists considered the species extinct—that is until a 2010 expedition stumbled on 40 mystery frogs.


Lions face extinction in West Africa: less than 250 survive


(01/08/2014) The lions of West Africa, which may represent a distinct subspecies, are on the precipice of extinction. A sober new study in PLOS ONE reports that less than 250 mature lions survive in the region. Scientists have long known that West Africa's lions were in trouble, but no one expected the situation to be as dire as it was. In fact, in 2012 scientists estimated the population at over 500. But looking at 21 parks, scientists were shocked to find lions persisted in just four with only one population containing more than 50 individuals.


Requiem or recovery?: the Sumatran rhino 200 years after its description


(01/08/2014) In 1893, William Bell, a surgeon in the service of the Dutch East India Company stationed in Bencoolen, Sumatra, examined the body of a dead rhinoceros. The animal, a male, was relatively small as rhinoceroses go, measuring only four feet four inches at the shoulder and eight feet five inches from its nose to the tip of its tail. Dr. Bell noted that the animal resembled a large hog and judged it to be a young individual based upon the condition of the bones and teeth.


Scientists uncover new crocodile in Africa


(01/07/2014) Scientists working in Africa have uncovered a new crocodile species hiding in plain site, according to a paper published in the Proceedings of the Royal Society B. Looking at the molecular data of the slender-snouted crocodile, the researchers discovered two distinct species: one in West Africa and another in Central Africa. Although mostly lumped together as one species (Mecistops cataphractus) for over a hundred and fifty years, the scientists found that the two species have actually been split for at least seven million years, well before the evolution of hominins.


Top 10 HAPPY environmental stories of 2013


(12/19/2013) China begins to tackle pollution, carbon emissions: As China's environmental crisis worsens, the government has begun to unveil a series of new initiatives to curb record pollution and cut greenhouse emissions. The world's largest consumer of coal, China's growth in emissions is finally slowing and some experts believe the nation's emissions could peak within the decade. If China's emissions begin to fall, so too could the world's.


Sky islands: exploring East Africa's last frontier


(12/04/2013) The montane rainforests of East Africa are little-known to the global public. The Amazon and Congo loom much larger in our minds, while the savannas of East Africa remain the iconic ecosystems for the region. However these ancient, biodiverse forests—sitting on the tops of mountains rising from the African savanna—are home to some remarkable species, many found only in a single forest. A team of international scientists—Michele Menegon, Fabio Pupin, and Simon Loader—have made it their mission to document the little-known reptiles and amphibians in these so-called sky islands, many of which are highly imperiled.


86 percent of big animals in the Sahara Desert are extinct or endangered


(12/03/2013) Bigger than all of Brazil, among the harshest ecosystems on Earth, and largely undeveloped, one would expect that the Sahara desert would be a haven for desert wildlife. One would anticipate that big African animals—which are facing poaching and habitat loss in other parts of the world—would thrive in this vast wilderness. But a new landmark study in Diversity and Distributions finds that the megafauna of the Sahara desert are on the verge of total collapse.


Reversing local extinction: scientists bring the northern bald ibis back to Europe after 300 years


(12/02/2013) The northern bald ibis (Geronticus eremita), also called the hermit ibis or waldrapp, is a migratory bird. Once, the bald ibis lived in the Middle East, northern Africa and southern and central Europe, but due to hunting, loss of habitat and pesticide-use, the birds disappeared from most of these areas and is currently considered Critically Endangered. It became extinct in Europe 300 years ago; the bird is almost gone in Syria, with only a single individual recorded at the country's lone breeding site in 2013; and the only stronghold left is a small population of around 500 birds in Morocco. But now, a team of scientists from Austria is working to reestablish a self-sustaining, migratory population of bald ibis in Europe.


Camera traps reveal Amur leopards are breeding in China (photos)


(11/26/2013) Good news today about one of the world's rarest mammals: camera traps in China's Wangqing Nature Reserve have captured the first proof of breeding Amur leopards in the country, according to the Wildlife Conservation Society (WCS). The photos show a mother Amur leopard with two cubs. A recent survey by WWF-Russia estimated the total wild population of Amur leopards at just 50 individuals, but that's a population on the rise (from a possible nadir of 25) and expanding into long-unused territory.


Consumer report uncovers why people buy rhino horn


(11/26/2013) The rhinoceros is one of the largest and most iconic animals to roam the earth. However, poaching for their horn, erroneously believed to have medicinal value, has led the IUCN Red List to classify three of the world's five species as Critically Endangered. But, a new consumer report by the wildlife trade monitoring network, TRAFFIC, finds that rhino horn consumers in Vietnam buy the illegal product as much to raise their social status as to attempt to treat a fever or hangover.


Over 350 species added to the IUCN Red List's threatened categories in the last six months


(11/26/2013) The number of threatened species on the IUCN Red List has grown by 352 since this summer, according to an update released today. Currently, 21,286 species are now listed as threatened with extinction out of the 71,576 that have been evaluated. The new update comes with both good and bad news for a number of high-profile imperiled species, but only covers about 4 percent of the world's described species.


Asia's 'unicorn' photographed in Vietnam


(11/12/2013) In 1992, scientists made a spectacular discovery: a large, land mammal (200 pounds) that had somehow eluded science even as humans visited the moon and split the atom. Its discoverers, with WWF and Vietnam's Ministry of Forestry, dubbed the species the saola (Pseudoryx nghetinhensis). Found in the Annamite Mountains in Laos and Vietnam, the saola is a two-horned beautiful bovine that resembles an African antelope and, given its rarity, has been called the Asian unicorn. Since its discovery, scientists have managed to take photos via camera trap of a wild saola (in 1999) and even briefly studied live specimens brought into villages in Laos before they died (in 1996 and again in 2010), however the constant fear of extinction loomed over efforts to save the species. But WWF has announced good news today: a camera trap has taken photos of a saola in an unnamed protected area in Vietnam, the first documentation of the animal in the country in 15 years.


Critically Endangered Jamaican iguana imperiled by port development


(11/08/2013) The story of the Jamaican iguana (Cyclura collie) is one of adversity and resurgence. Once believed extinct, the species has made a remarkable comeback over the last two decades. However, according to concerned scientists, a new plan to build a massive port in the iguana's habitat could push the species back to the edge of extinction.


Could camera trap videos galvanize the world to protect Yasuni from oil drilling?


(11/07/2013) Even ten years ago it would have been impossible to imagine: clear-as-day footage of a jaguar plodding through the impenetrable Amazon, or a bicolored-spined porcupine balancing on a branch, or a troop of spider monkeys feeding at a clay lick, or a band of little coatis racing one-by-one from the dense foliage. These are things that even researchers who have spent a lifetime in the Amazon may never see. Now anyone can: scientists at the Tiputini Biodiversity Station in Ecuador's Yasuní National Park have recently begun using camera trap videos to take movies of animals few will ever view in their lifetimes. The videos—following years of photo camera trapping—provide an intimate view of a world increasingly threatened by the oil industry.


'Lost' bird rediscovered in New Caledonia along with 16 potentially new species (photos)


(10/29/2013) In early 2011, Conservation International (CI) dubbed the forests of New Caledonia the second-most imperiled in the world after those on mainland Southeast Asia. Today, CI has released the results of a biodiversity survey under the group's Rapid Assessment Program (RAP) to New Caledonia's tallest mountain, Mount Panié. During the survey researchers rediscovered the 'lost' crow honeyeater and possibly sixteen new or recently-described species. Over 20 percent larger than Connecticut, New Caledonia is a French island east of Australia in the Pacific Ocean.


Small invertebrates could be key to uncovering the mysteries of killer amphibian fungus


(10/22/2013) In 2004, the first-ever Global Amphibian Assessment (GAA) reviewed all 5,743 amphibian species known to science and concluded that 32% were threatened with extinction - a number far exceeding corresponding figures for birds and mammals (12 to 23% respectively). In addition to the usual culprits of climate change and habitat destruction, a startling 92.5% of amphibians listed as Critically Endangered were found to be undergoing enigmatic declines linked to an unexpected perpetrator - the chytrid fungus, Batrachochytrium dendrobatidis (Bd).


WWF risking Sumatran rhinos by releasing camera trap images, says scientist


(10/09/2013) On October 2nd, WWF released camera trap videos of Sumatran rhinos surviving in Kalimantan, Indonesian Borneo. The conservation organization had already announced in April that they had evidence of at least one Sumatran rhino in the province, but the new images confirmed what is likely to be a small surviving population. While this is good news for an animal on the edge of extinction, Erik Meijaard, a researcher who has worked in Indonesia for over 20 years, says WWF has made a mistake publicizing the news around the world, noting 'the last thing those rhinos need is publicity.'


Myanmar faces new conservation challenges as it opens up to the world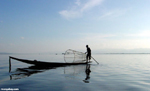 (10/04/2013) For decades, one of Southeast Asia's largest countries has also been its most mysterious. Now, emerging from years of political and economic isolation, its shift towards democracy means that Myanmar is opening up to the rest of the world. Myanmar forms part of the Indo-Burma biodiversity hotspot, and some of the largest tracts of intact habitat in the hotspot can be found here.


Unlikely success: how Zimbabwe has become a global leader in rhino conservation


(10/02/2013) With its collapsed economy, entrenched poverty, and political tremors, one would not expect that a country like Zimbabwe would have the capacity to safeguard its rhinos against determined and well-funded poachers, especially as just across the border South Africa is currently losing over two rhinos a day on average. And indeed, without the Lowveld Rhino Trust (LRT), rhinos in Zimbabwe would probably be near local extinction. But the LRT, which is centrally involved in the protection of around 90 percent of the country's rhinos in private reserves along with conservancy members, has proven tenacious and innovative in its battle to safeguard the nation's rhinos from the poaching epidemic.


New prioritization for Brazil's threatened mammals pushes little known primates and rodents to the top


(09/30/2013) Scientists have applied a species prioritization scheme to Brazil's diverse mammals to deduce which species should become the focus of conservation efforts over the next few years in a new paper published in mongabay.com's open-access journal Tropical Conservation Science.


Forgotten species: the nearly extinct primate that can be shot on sight


(09/27/2013) The attention paid to charismatic popular primates—such as gorillas, chimps, orangutans, lion tamarins, and even some lemurs—could make one suppose that conservationists have the protection of our closest relatives well in hand; the astounding fact that no primate species is known to have gone extinct in the last hundred years (despite large-scale destruction of their habitats) seems to confirm this statement. However, looking more closely at the data, one finds that not only are many of the world's primates slipping toward extinction, but a number of them have received little conservation attention. According to the IUCN Red List, a staggering 48 percent of the world's primates are threatened with extinction: that's a worse percentage than amphibians which have been ravaged by a global epidemic. And although a handful of the world's 600-plus primates have garnered conservation adoration, many remain obscure.


Not far from Rome, Italy's distinct bear faces down extinction


(09/23/2013) The Marsican brown bear is on the brink of extinction. Despite authorities spending millions of Euros on its conservation, high human-caused mortality is menacing the survival of this distinct subspecies. The Marsican brown bear (Ursus arctos marsicanus) is only found in the Italy's Central Apennines, less than 200 kilometers from Rome. The last reliable research carried out in 2011 by the University La Sapienza in Rome estimated a population of around 49 bears. Not surprisingly, the Marsican bear is at extremely high risk of extinction and is considered Critically Endangered on the Red List of the IUCN (International Union for Conservation of Nature).


Ground zero for endangered species: new program to assist animals on the brink across Southeast Asia


(08/27/2013) Organizations within the international conservation community are joining forces to minimize impending extinctions in Southeast Asia, where habitat loss, trade and hunting have contributed to a dramatic decline in wildlife. The coalition is aptly named ASAP, or the Asian Species Action Partnership.


Eighty sea turtles wash up dead on the coast of Guatemala


(08/27/2013) An assortment of marine animals and birds reside along the black volcanic sand beaches of Guatemala's Pacific coast, but lately both residents and visitors on the southeast beaches of the country have observed a tragic event – the stranding of dead sea turtles. Eighty dead sea turtles have been recorded since the first week of July.


Safeguarding nine priority areas could protect all of Tanzania's primates


(08/20/2013) Researchers at the Wildlife Conservation Society (WCS) have recently developed a list of "Priority Primate Areas" to save Tanzania's many primate species from extinction. A hub of unique and endangered primates, Tanzania is widely considered to be the most important mainland country for primate diversity in Africa. Approximately a third of the 27 primate species found in Tanzania are unique to the country, including the recently discovered kipunji.


Zoo races to save extreme butterfly from extinction


(08/15/2013) In a large room that used to house aquatic mammals at the Minnesota Zoo, Erik Runquist holds up a vial and says, 'Here are its eggs.' I peer inside and see small specks, pale with a dot of brown at the top; they look like a single grain of cous cous or quinoa. Runquist explains that the brown on the top is the head cap of the larva, a fact that becomes more clear under a microscope when you can see the encased larva squirm. I'm looking at the eggs of a Poweshiek skipperling, a species that is more imperiled than pandas, tigers, or bluewhales. Once superabundant, only several hundred Poweshiek skipperlings may survive on Earth today and the eggs I'm looking at are the only ones in captivity.


Little NGO takes on goliath task: conserving the vanishing ecosystems of Paraguay


(08/12/2013) Landlocked in the navel of South America, the forests, wetlands and savannahs of Paraguay boast rich biodiversity and endemic species, yet the unique landscapes of Paraguay also face increasing threats, primarily from agricultural expansion. Controlled burns and clear cutting have become common practice as wildlands are converted for soy and cattle production. In some areas this land conversion is rapid: the Paraguayan Chaco, for instance, is being lost at a rate of 10% per year. One organization is working to reverse this trend. Para La Tierra (PLT) is a small NGO dedicated to the conservation of threatened habitats in Paraguay. Located on the Reserva Natural Laguna Blanca, in-between two of South America's most threatened habitats: the Atlantic Forest and the vast topical savannah known as the cerrado, PLT is in a unique position to champion conservation.


Endangered chimps and forest elephants found in rainforest to be logged for palm oil


(08/08/2013) A biological survey of forests slated for destruction for a palm oil project in Cameroon has uncovered 23 species of large mammals, including the world's most endangered chimpanzee subspecies, the Nigeria-Cameroon chimpanzee (Pan troglodytes ellioti). The project in question, operated by U.S.-based company Herakles Farms, has come under stiff criticism both locally and abroad for threatening one of Africa's most biologically rich forest lands and arguably undercutting local peoples' access to traditional lands.


Scientists discover new flying mammal in bushmeat market


(08/06/2013) The bushmeat markets of Lao PDR (Laos) are filled with racks of wild game harvested both legally and illegally from the surrounding landscapes. While these meat markets certainly provide local protein to patrons, for wildlife biologists they offer something more. These bizarre zoological exhibits are a rich source of information about wildlife populations and wildlife consumption in remote areas.


Featured video: Sumatra's last elephants versus palm oil

(08/05/2013) A new video by The Ecologist documents the illegal destruction of the Leuser protected area in Sumatra for palm oil production, a vegetable oil which has become ubiquitous in many mass-produced foods and cosmetics. The destruction of the forest has pushed elephants and people together, leading to inevitable conflict with casualties on both sides. Elephants are increasingly viewed as agricultural pests for crop-raiding while locals—some of them squatting in protected land—lack the means and resources to keep elephants at bay. Meanwhile, palm oil plantations often see elephants as a threat to the palms.


The iguana man: saving the reptilian kings of the Bahamas


(08/01/2013) Before the arrival of humans—with their dogs, cats, and wild pigs—the northern Bahamian rock iguana ruled its home range, being pound-for-pound among the biggest land animals on the islands. In these ecosystems, the iguana's were the mega-grazers, the bison and elk of the Caribbean one might say. But hunting by humans, invasive species, and habitat loss knocked the king from its throne: pushing it into smaller habitats and decimating its population. Today the three subspecies of the northern Bahamian rock iguana (Cyclura cychlura) hang by a thread. And now a new threat is rising: poorly-regulated tourism, including iguana feeding.


Booming cashmere trade eating up habitat for snow leopards, saiga, and wild yak


(07/25/2013) Snow leopards, wild yaks and other iconic wildlife on the world's highest mountains and great steppes are becoming "fashion victims" of the surging global trade in cashmere, new research has revealed. Scientists found wildlife being driven to the margins of survival by the "striking but unintended consequences" of huge increases in the numbers of the goats producing the luxurious lightweight wool.


Dominican Republic sends bulldozers to destroy wildlife reserve, home to endangered species


(07/23/2013) Last Wednesday, bulldozers entered the Loma Charco Azul Biological Reserve (LCABR) in the Dominican Republic and began clearing vegetation for agricultural development. The move stunned local conservationists who had not been notified ahead of time of the project. Although Charco Azul Biological Reserve is home to a wealth of threatened species—including the world's largest population of the Critically Endangered Ricordi's iguana (Cyclura ricordi)—the destruction of the reserve was signed off by the Dominican Republic's Minister of the Environment, Bautista Rojas Gómez.


Rare animal species and Buddhist monks in danger of losing their home to cement quarry


(07/22/2013) An international cement company Lafarge, winner of a Green Initiative award, is considering quarrying a cave in Malaysia which is the sole home of a critically endangered species. The proposed operations also threaten a Buddhist monastery near the cave where monks are facing eviction. Kanthan cave in Peninsular Malaysia is located in a limestone hill, already extensively quarried for the production of cement by Lafarge. The cave, just as most karst caves in Southeast Asia, harbors a unique ecosystem. One of the rare endemic organisms is the Kanthan Cave trapdoor spider (Liphistius kanthan), which was just designated as Critically Endangered by the IUCN Red List.


Yangtze finless porpoise drops to Critically Endangered

(07/07/2013) The newest update to the IUCN Red List has downgraded the status of the Yangtze finless porpoise (Neophocaena asiaeorientalis asiaeorientalis) from Endangered to Critically Endangered, reflecting the deteriorating state of arguably the world's most degraded river system. The downgrade follows a survey last year that counted only 1,000 animals, a 50 percent decline from 2006.


Making movies to save Uganda's great apes


(07/03/2013) A new series of films aims to protect Uganda's great ape species (mountain gorillas and chimpanzees) by bringing entertaining and educational movies to a rural audience living on the edges of Kibale National Park and Bwindi Impenetrable National Park. Produced with heavy input from locals, these films are acted with an all-Ugandan task to teach those living near great apes about the species and their conservation-needs.


Vocal-sac breeding frog possibly extinct


(07/02/2013) Somewhere in the wet pine forests of Chile, a male frog is gulping-up a bunch of eggs. No he's not eating them, he's just being a good dad. Darwin's frogs are known for their unique parenting-style: tadpoles are incubated in the vocal sac of the father. First recorded by Charles Darwin during his world famous voyage aboard the Beagle, the amphibians were common in the native Chilean pine forests until the last few decades. Now, scientists believe that one of the two species, the northern Darwin's frog (Rhinoderma rufum), may have vanished for good. And the other is hanging on by a thread.


Over 700 species added to the threatened categories on the IUCN Red List (photos)


(07/02/2013) In another sign of the global biodiversity crisis, the IUCN Red List has added 715 species to its threatened categories of Vulnerable, Endangered, and Critically Endangered in this year's update. Some of these species were evaluated by the IUCN Red List for the first time while others saw their conditions deteriorate, such as the the white-lipped peccary (Tayassu pecari) which is now listed as Vulnerable due to overhunting, deforestation, and possibly disease. As of this year, the Red List has evaluated 70,923 of the world's species—including almost all mammals, birds, and amphibians—of which 20,934 are deemed threatened.


Saving the Raja of India's grasslands: new efforts to conserve the Critically Endangered Great Indian Bustard


(06/30/2013) The Great Indian Bustard, one of India's iconic birds, once ranged across most of the Indian subcontinent. Due to a variety of factors, however, the Great Indian Bustard is also now India's rarest bird and faces imminent extinction. The following is an interview with Ramki Sreenivasan, co-founder of Conservation India, a group that recently petitioned the Rajasthan Chief Minister to kick start "Project Bustard."


Tigers, orangutans, rhinos: Sumatra's big mammals on the edge of extinction

(06/12/2013) Karman Lubis's body was found near where he had been working on a Sumatran rubber plantation. His head was found several days later a mile away and they still haven't found his right hand. He had been mauled by a Sumatran tiger that has been living in Batang Gadis National Park and he was one of five people killed there by tigers in the last five years.


Bird extravaganza: scientists discover 15 new species of birds in the Amazon

(06/12/2013) From 2000-2009, scientists described on average seven new bird species worldwide every year. Discovering a new bird is one of the least common of any species group, given that birds are highly visible, mobile, and have been scrutinized for centuries by passionate ornithologists and birders. But descriptions this year already blows away the record year over the last decade (in 2001 when nine new birds were described): scientists working in the southern Amazon have recorded an incredible 15 new species of birds according to the Portuguese publication Capa Aves. In fact, this is the largest group of new birds uncovered in the Brazilian in the Amazon in 140 years.


Syrian bald ibis may be down to a single bird

(06/11/2013) The eastern population of northern bald ibises (Geronticus eremita) has likely fallen to a single breeding bird, reports conservationists monitoring the dwindling flock. The population had believed to be obliterated starting from 1989 until a small group was discovered in 2002 in Syria. However, it now appears that this last group is vanishing one-by-one despite efforts by conservation groups to sustain the distinct population.


Scientist: Australia taking 'calculated actions' to push Leadbeater's possum to extinction


(06/06/2013) Australia's leading scientific expert on the endangered Leadbeater's possum has publicly lambasted the Victorian state government, claiming it is the first ever domestic administration to take "calculated actions" that it knew could wipe out a threatened species. In a letter published in the respected journal Science, Prof David Lindenmayer, of the Australian National University, states that "government-sanctioned legal logging of the reserve system will significantly increase the chance of extinction of Leadbeater's possum."


Saving the Tenkile: an expedition to protect one of the most endangered animals you've never heard of


(06/05/2013) The tenkile, or the Scott's tree kangaroo (Dendrolagus scottae) could be a cross between a koala bear and a puppy. With it's fuzzy dark fur, long tail and snout, and tiny ears, it's difficult to imagine a more adorable animal. It's also difficult to imagine that the tenkile is one of the most endangered species on Earth: only an estimated 300 remain. According to the Tenkile Conservation Alliance (TCA), the tenkile's trouble stems from a sharp increase of human settlements in the Torricelli mountain range. Once relatively isolated, the tenkile now struggles to avoid hunters and towns while still having sufficient range to live in.


The comeback kids: the role of zoos in saving species from oblivion (photos)


(06/03/2013) While many people may view zoos first and foremost as attractions, these institutions have a long history of supporting and instigating conservation work, including saving species from extinction that have vanished from their wild habitat. But such efforts require not just dedication and patience, but herculean organizational efforts. Enter, the World Association of Zoos and Aquariums (WAZA), which works with zoos and aquariums to set up conservation programs and track endangered species in captivity.


Snowy tigers and giant owls: conservation against the odds in Russia's Far East


(05/28/2013) The Russian Far East is one of the wildest places on Earth: where giant tigers roam snow-covered forests and the world's biggest owls stalk frozen rivers. Bordering northern China and North Korea, the forests of Primorye are known for the diversity of habitats, including coastal forests along the Sea of Japan, vast coniferous forests in the Sikhote-Alin mountains, and even steppe. These diverse ecosystems also makes the forests a hotspot for endangered species, including Amur tigers (Panthera tigris altaica), Blakiston's fish owls (Bubo blakistoni), and one of the world's rarest big cats, Amur leopards (Panthera pardus orientalis), which number only 30-50 animals.


Scientists capture one of the world's rarest big cats on film (photos)


(05/21/2013) Less than a hundred kilometers from the bustling metropolis of Jakarta, scientists have captured incredible photos of one of the world's most endangered big cats: the Javan leopard (Panthera pardus melas). Taken by a research project in Gunung Halimun-Salak National Park, the photos show the magnificent animal relaxing in dense primary rainforest. Scientists believe that fewer than 250 mature Javan leopard survive, and the population may be down to 100.


Five percent of ploughshare tortoise population perishes after botched smuggling attempt

(05/14/2013) In March, two people were caught attempting to smuggle 54 ploughshare tortoises (Astrochelys yniphora) into Thailand. Listed as Critically Endangered, the tortoises' wild population is down to approximately 400-500 animals in its native Madagascar, meaning the smugglers were attempting to move over 10 percent of the total population. Now, the Scientific American blog Extinction Countdown reports that nearly half of the smuggled tortoises have died of unknown causes.


Why responsible tourism is the key to saving the mountain gorilla


(05/13/2013) The sunlight poured through the canopy, casting dappled shade over Makara, a large silverback mountain gorilla, as he cast his eyes around the forest clearing, checking on the members of his harem. A female gorilla reclined on a bank of dense vegetation of the most brilliant green, clutching her three day old infant close to her chest, and elsewhere, two juvenile gorillas played around a small tree, running rings around it until one crashed into the other and they rolled themselves into a roly-poly ball of jet black fluff that came to a halt a few meters in front of our delighted group.


All the world's rarest birds in one book: photo contest enlivens new guide


(05/06/2013) The World's Rarest Birds is an extraordinary bird book. 590 different bird species are classified as Endangered or Critically Endangered, with many species only existing in captivity. A new book, The World's Rarest Birds, catalogs all of these species. Each species is shown with remarkable color-photography and illustrations. Threats to species habitat are described, population estimates per species are given, and each species has a quick response (QR) code that takes the reader to a species-specific BirdLife International webpage. The book also covers 60 Data Deficient species. Data Deficient means that there exists little to no information on the relative abundance and distribution of the species.


World's rarest duck on the rebound in Madagascar


(05/01/2013) After a final sighting in 1991, the Madagascar pochard was thought to have vanished for good. But this diving duck was rediscovered in 2006 when a flock of 22 individuals was found on Lake Matsaborimena in northern Madagascar by conservationists during an expedition. Soon after Madagascar pochard eggs were taken and incubated in a joint captive breeding program by Durrell, the Wildfowl & Wetlands Trust (WWT), the Peregrine Fund, Asity Madagascar, and Madagascar government, which recently announced that the population—both captive and wild—has nearly quadrupled.


Featured video: time to meet The Lonely Dodo


(04/24/2013) A new short animation (see below) highlights the plight of today's most endangered species by focusing on one which is already extinct: the dodo. The animation, produced by Academy award-winning studio Aardman, introduces the world to the last, and very lonely, dodo. The short was created for conservation organization, the Durrell Wildlife Conservation Trust, which is striving to save a number of species from the dodo's fate.


The river of plenty: uncovering the secrets of the amazing Mekong


(04/23/2013) Home to giant catfish and stingrays, feeding over 60 million people, and with the largest abundance of freshwater fish in the world, the Mekong River, and its numerous tributaries, brings food, culture, and life to much of Southeast Asia. Despite this, little is known about the biodiversity and ecosystems of the Mekong, which is second only to the Amazon in terms of freshwater biodiversity. Meanwhile, the river is facing an existential crisis in the form of 77 proposed dams, while population growth, pollution, and development further imperil this understudied, but vast, ecosystem.


Rhino horn madness: over two rhinos killed a day in South Africa

(04/22/2013) Rhino poachers have killed 232 rhinos during 2013 so far in South Africa, reports Annamiticus, which averages out to 2.1 a day. The country has become a flashpoint for rhino poaching as it holds more rhinos than any other country on Earth. Rhinos are being slaughter for their horns, which are believed to be a curative in Chinese traditional medicine, although there is no evidence this is so.


Yangtze porpoise down to 1,000 animals as world's most degraded river may soon claim another extinction


(04/16/2013) A survey late last year found that the Yangtze finless porpoise (Neophocaena asiaeorientalis asiaeorientalis) population has been cut in half in just six years. During a 44-day survey, experts estimated 1,000 river porpoises inhabited the river and adjoining lakes, down from around 2,000 in 2006. The ecology of China's Yangtze River has been decimated the Three Gorges Dam, ship traffic, pollution, electrofishing, and overfishing, making it arguably the world's most degraded major river. These environmental tolls have already led to the likely extinction of the Yangtze river dolphin (Lipotes vexillifer), or baiji, and possibly the Chinese paddlefish (Psephurus gladius), which is one of the world's longest freshwater fish.


How many animals do we need to keep extinction at bay?

(04/15/2013) How many animal individuals are needed to ensure a species isn't doomed to extinction even with our best conservation efforts? While no one knows exactly, scientists have created complex models to attempt an answer. They call this important threshold the "minimum viable population" and have spilled plenty of ink trying to decipher estimates, many of which fall in the thousands. However, a new study in Conservation Biology shows that some long-lived animals may not need so many individuals to retain a stable population.


Saviors or villains: controversy erupts as New Zealand plans to drop poison over Critically Endangered frog habitat


(04/10/2013) New Zealand's Department of Conservation (DOC) is facing a backlash over plans to aerially drop a controversial poison, known as 1080, over the habitat of two endangered, prehistoric, and truly bizarre frog species, Archey's and Hochsetter's frogs, on Mount Moehau. Used in New Zealand to kill populations of invasive mammals, such as rats and the Australian long-tailed possum, 1080 has become an increasingly emotive issue in New Zealand, not just splitting the government and environmentalists, but environmental groups among themselves. Critics allege that the poison, for which there is no antidote, decimates local animals as well as invasives, while proponents say the drops are the best way to control invasive mammals that kill endangered species like birds and frogs and may spread bovine tuberculosis (TB).


Amur leopard population rises to 50 animals, but at risk from tigers, poachers


(04/09/2013) In the remote Russian far east, amid pine forests and long winters, a great cat may be beginning to make a recovery. A new survey estimates that the Amur leopard (Panthera pardus orientalis) population has risen to as many as 50 individuals. While this may not sound like much, it's a far cry from the a population that may have fallen to just 25 animals. Sporting the heaviest coat of any leopard, the Amur leopard largely hunts hoofed animals, such as deer and boar, in a forest still ruled by the Siberian tiger.


Sumatran rhino population plunges, down to 100 animals



(04/08/2013) Less than 100 Sumatran rhinos survive in the world today, according to a bleak new population estimate by experts. The last survey in 2008 estimated that around 250 Sumatran rhinos survived, but that estimate now appears optimistic and has been slashed by 60 percent. However conservationists are responding with a major new agreement between the Indonesian and Malaysian governments at a recent summit by the International Union for Conservation of Nature's Species Survival Commission (IUCN SSC).


New giant tarantula that's taken media by storm likely Critically Endangered (photos)


(04/04/2013) Described by a number of media outlets as "the size of your face" a new tree-dwelling tarantula discovered in Sri Lanka has awed arachnophiliacs and terrified arachnophobes alike. But the new species, named Raja's tiger spider (Poecilotheria rajaei), is likely Critically Endangered according to the scientist that discovered it in northern Sri Lanka.


An insidious threat to tropical forests: over-hunting endangers tree species in Asia and Africa


(04/04/2013) A fruit falls to the floor in a rainforest. It waits. And waits. Inside the fruit is a seed, and like most seeds in tropical forests, this one needs an animal—a good-sized animal—to move it to a new place where it can germinate and grow. But it may be waiting in vain. Hunting and poaching has decimated many mammal and bird populations across the tropics, and according to two new studies the loss of these important seed-disperser are imperiling the very nature of rainforests.


Sumatran rhino found in Kalimantan after unseen in region for 20 years

(04/02/2013) Conservationists working to save the Sumatran rhino—one of the world's most imperiled mammals—heard good news this week as WWF-Indonesia has found evidence of at least one Sumatran rhino persisting in the Indonesian state of Kalimantan, located on the island of Borneo. Small populations of Sumatran rhinos (Dicerorhinus sumatrensis) survive on Sumatra and on Borneo (in the Malaysian state of Sabah), but this is the first time scientists have confirmed the presence of the notoriously shy animal in Kalimantan in over two decades.


Proposed coal plant threatens Critically Endangered Philippine cockatoo


(04/02/2013) One kilometer off the Philippine island of Palawan lies the Rasa Island Wildlife Sanctuary; here forest grows unimpeded from a coral island surrounded by mangroves and coral reefs. Although tiny, over a hundred bird species have been recorded on the island along with a major population of large flying foxes, while in the waters below swim at least 130 species of coral fish, three types of marine turtles, and that curious-looking marine mammal, dugongs. Most importantly, perhaps, the island is home to the world's largest population of Philippine cockatoos (Cacatua haematuropygia), currently listed as Critically Endangered. But, although uninhabited by people, Rasa Island may soon be altered irrevocably by human impacts.


Over ten percent of a species' total population found in smuggler's bag


(03/25/2013) On Friday, March 15th Thai authorities arrested a 38-year-old man attempting to collect a bag containing 54 ploughshare tortoises (Astrochelys yniphora) and 21 radiated tortoises (Astrochelys radiata) in Suvarnabhumi International Airport. Found only in Madagascar both species are listed as Critically Endangered and protected under the Convention on International Trade in Endangered Species (CITES), but have become lucrative targets for the black-market pet trade given their scarcity and beauty.


Scientists discover 8 new frogs in one sanctuary, nearly all Critically Endangered (photos)


(03/21/2013) Two surveys in the mountainous forests of Sri Lanka's Peak Wilderness Sanctuary have uncovered eight new species of frogs, according to a massive new paper in the Journal of Threatened Taxa. While every year over a hundred new amphibians are discovered, eight new discoveries in a single park is especially notable. Sri Lanka is an amphibian-lovers paradise with well over 100 described species, most of which are endemic, i.e. found only on the small island country. Unfortunately the country has also seen more frog extinctions than anywhere else, and seven of the eight new species are already thought to be Critically Endangered.


Starry frog rediscovered after thought extinct for 160 years (photos)


(03/07/2013) In 1853 Edward Frederick Kelaart, a physician and naturalist, collected a strange frog on the island of Sri Lanka then a British colony known as Ceylon. The specimen was a large shrub frog (about 2 inches or 5.5 centimeters long) with black-outlined white specks on lime-green skin. He dubbed it "starry" after its pale specks, but that was last anyone heard of it. Even the holotype—the body of the amphibian collected by Kelaart—went missing. Fast forward nearly 160 years—two world wars, Sri Lanka's independence, and a man on the moon—when a recent expedition into Sri Lanka's Peak Wilderness rediscovered a beguiling frog with pinkish specks.


Leatherback sea turtles suffer 78 percent decline at critical nesting sites in Pacific


(02/27/2013) The world's largest sea turtle, the leatherback (Dermochelys coriacea), is vanishing from its most important nesting sites in the western Pacific, according to a new study in Ecosphere. Scientists found that leatherback turtle nests have dropped by 78 percent in less than 30 years in the Bird's Head Peninsula on the island of New Guinea. Worryingly, these beaches account for three-fourths of the western Pacific's distinct leatherback population; globally the leatherback is listed as Critically Endangered by the IUCN Red List, the highest rating before extinction.


Asiatic cheetahs: on the road to extinction?


(02/26/2013) Cheetahs (Acinonyx jubatus) are unique among large cats. They have a highly specialized body, a mild temperament, and are the fastest living animals on land. Acinonyx jubatus venaticus, the Asiatic subspecies, is unique among cheetahs and the only member of five currently living subspecies to occur outside of Africa. Listed as Critically Endangered on the IUCN Red List—with a population of between 70 and 100 individuals—the Asiatic cheetah is one of the rarest felines on the planet. But new proposed road through one of its last habitat strongholds may threaten the cat even further.


Chasing down 'quest species': new book travels the world in search of rarity in nature


(02/13/2013) In his new book, The Kingdom of Rarities, Eric Dinerstein chases after rare animals around the world, from the maned wolf (Chrysocyon brachyurus) in Brazil to the golden langur (Trachypithecus geei) in Bhutan to Kirtland's warbler (Setophaga kirtlandii) in the forests of Michigan. Throughout his journeys, he tackles the concept of rarity in nature head-on. Contrary to popular belief, rarity is actually the norm in the wildlife world.



Page 1 | Page 2 | Page 3