News articles on corruption

---
Mongabay.com news articles on corruption in blog format. Updated regularly.






Malaysia preparing to take big step backward on energy policy

(08/13/2010) I write to you as a deeply concerned and saddened citizen of Malaysia. For most of the 45 years of my life, I have been proud to be Malaysian. Recently, I have become heartbroken to be Malaysian. I am profoundly grateful to write this with the support of both my local communities in Sabah, Malaysian Borneo and California, U.S.A., and a larger world community. That said, I take full ownership of and sole responsibility for the views articulated in this letter; I express them from my stand as a mother, an earth citizen and a leader.
Environmental assessment for Borneo coal plant riddled with errors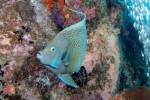 (08/03/2010) The Detailed Environmental Impact Assessment (DEIA) for a proposed coal plant in Sabah is full of holes, according to activists with the organization Green SURF (Sabah Unite to Re-Power the Future), which opposes the plant. The official environmental report from Lahad Datu Energy lists species not endemic to Borneo, mistakes the nearest ecosystem to the coal plant, and confuses indigenous groups. Even more seriously, the DEIA leaves out information on the coal plant's specifics and possible 'green' alternatives.
Activist against illegal mining shot dead in India

(07/21/2010) On July 20th two unidentified men rode up to Amit Jethwa on a motorcycyle as he was coming out of his office in Ahmedabad and shot him dead at point blank range. Jethwa had recently filed a petition against illegal logging in the Gir Forest, the last home of the Asiatic lion, a subspecies of the African lion listed as Endangered by the IUCN Red List.
Large-scale forest destruction in Sumatra undermines Indonesia's deal with Norway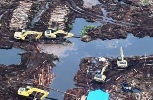 (07/13/2010) While the Indonesian government basks in a recent agreement with Norway to slow deforestation to the tune of a billion US dollars, a new report by Eyes on the Forest shows photographic evidence of largely government sanctioned deforestation that flouts several Indonesia laws. Potentially embarrassing, the report and photos reveal that two companies, Asian Pulp and Paper (APP) and Asia Pacific Resource International (APRIL), have destroyed 5 percent of Riau province's forests since 2009, including deep peatlands, high conservation value forests (HCVF), Critically Endangered Sumatran tiger habitat, and forest within the Giam Siak Kecil- Bukit Batu UNESCO Biosphere Reserve. In total, over 130,000 hectares (an area larger than Hong Kong) of mostly peat forest were destroyed for pulp.
Top officials busted in Amazon logging raids, but political patronage may set them free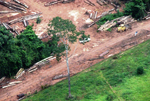 (07/08/2010) After two years of investigations, the Brazilian Federal Police arrested some of the most important politicians and authorities for illegal logging in the Amazon. Code-named Operation Jurupari, the Brazilian Federal Police uncovered a massive illegal logging scheme that resulted in the arrests of over 90 people and caused an estimated $500 million in damage to the Amazon rainforest. Over 496 square kilometers (192 square miles), an area the size of California or Spain, were affected and an estimated 1.5 million cubic meters (642 million board feet) of timber was illegally extracted. While the investigation focused on activities in the state of Mato Grosso, which is located in the southern Amazon and is one of the most deforested regions largely due to clearing land for expanding soya farms, it touched numerous others, including São Paulo, Paraná, Rio Grande do Sul, Espirito Santo, Minas Gerais and Distrito Federal.
The changing nature of illegal logging - and illegal logging investigations - in Brazil's Amazon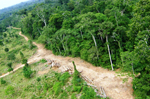 (07/08/2010) Operation Jurupari followed on several previous Brazilian Federal Police investigations into SEMA, including: Operation Curupira I (June 2005); Curupira II (August 2005); Mapinguari (2007), Arc of Fire (2008), Termes (April 2008); and Caipora (2008). It was led by Franco Perazzoni, Brazilian Federal Police "Delegado" (or chief), who, since 2006, has headed the environmental crimes unit in Mato Grosso and been responsible for about 300 investigations on environmental crimes, of which about 75% were on illegal deforestation in federal areas. The nature of the illegal deforestation has changed over the years.
Violence a part of the illegal timber trade, says kidnapped activist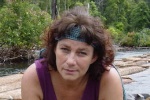 (07/07/2010) The European parliament made a historical move today when it voted overwhelmingly to ban illegal timber from its markets. For activists worldwide the ban on illegal timber in the EU is a reason to celebrate, but for one activist, Faith Doherty of the Environmental Investigation Agency (EIA), the move has special resonance. In early 2000, Doherty and an Indonesian colleague were kidnapped, beaten, and threatened with a gun by illegal loggers in Indonesian Borneo.
Papua New Guinea strips communal land rights protections, opening door to big business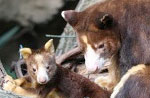 (06/30/2010) On May 28th the parliament in Papua New Guinea passed a sweeping amendment that protects resource corporations from any litigation related to environmental destruction, labor laws, and landowner abuse. All issues related to the environment would now be decided by the government with no possibility of later lawsuits. Uniquely in the world, over 90 percent of land in Papua New Guinea is owned by clan or communally, not be the government. However this new amendment drastically undercuts Papua New Guinea's landowners from taking legislative action before or after environmental damage is done. Essentially it places all environmental safeguards with the Environment and Conservation Minister.
Corruption could undermine REDD

(06/03/2010) With four billion US dollars pledged last week to kick-start the Reduced Emissions from Deforestation and Forest Degradation (REDD), a new report by Global Witness warns that the funds could do little to stem deforestation if governance and accountability are not improved and corruption tackled. The REDD program provides funds to tropical nations to keep forests standing as a means to sequester carbon.
A total ban on primary forest logging needed to save the world, an interview with activist Glen Barry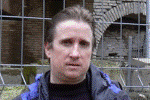 (06/02/2010) Radical, controversial, ahead-of-his-time, brilliant, or extremist: call Dr. Glen Barry, the head of Ecological Internet, what you will, but there is no question that his environmental advocacy group has achieved major successes in the past years, even if many of these are below the radar of big conservation groups and mainstream media. "We tend to be a little different than many organizations in that we do take a deep ecology, or biocentric approach," Barry says of the organization he heads. "[Ecological Internet] is very, very concerned about the state of the planet. It is my analysis that we have passed the carrying capacity of the Earth, that in several matters we have crossed different ecosystem tipping points or are near doing so. And we really act with more urgency, and more ecological science, than I think the average campaign organization."
Researchers: Madagascar rosewoods deserve CITES protection

(05/27/2010) A new policy paper in Science warns that several species of Madagascar's rosewood could be pushed to extinction due to a current illegal logging crisis on the island. These hardwood species should be considered for protection under Convention of International Trade in Endangered Species of Wild Fauna and Flora (CITES), the researchers conclude.
Activists lock themselves in Cargill headquarters as new report alleges illegal deforestation

(05/05/2010) Following a damning report from the Rainforest Action Network (RAN) alleging illegal clearing of rainforest in Indonesia by agriculture-giant Cargill, activists have infiltrated Cargill headquarters in Wayzata, Minnesota and refuse to come out until the CEO agrees to meet with them. According to local reports, five activists are locked inside a staircase, while others are protesting outside the building.
Video: Madagascar could become "Haiti-like"

(04/28/2010) Niall O'Connor from the World Wildlife Fund warns in a Carte Blanche production that if the ecological destruction of Madagascar continues, the poor island country could become "Haiti-like", where he says, "most of the biodiversity, most of the forests are gone".
Nestle shareholder meeting interrupted by Greenpeace orangutans
(04/15/2010) Nestle's shareholder meeting turned raucous today, as Greenpeace protesters were arrested in full-orangutan outfits outside the meeting and inside Greenpeace activists—in a scene out of a spy movie—propelled down from the ceiling and dropped a giant banner and a shower of leaflets above the shareholders' heads. "Nestlé's chair, Peter Brabeck-Letmathe, was explaining how well the company had performed over the last fiscal year when noises were heard up in the roof and leaflets began raining down, not at all unlike a shower of cash," describes a Greenpeace blog entry today.
New report alleges Sarawak government, police, and loggers "act in collusion to harass and intimidate indigenous communities"

(04/15/2010) A new report by JOANGOHutan, the Malaysian Network of Indigenous Peoples and Non-Governmental Organizations, paints an atmosphere of abuse and ambivalence toward indigenous communities embroiled in land disputes in the Malaysian state of Sarawak on the island of Borneo. According to the report, there are currently 140 land dispute cases in limbo in the Sarawak courts. Indigenous groups are fighting loggers, oil palm plantation developers, and the paper industry for their tribal lands, yet indigenous tribes have not found advocates in state government.
Video: black list uncovers least transparent companies

(04/14/2010) Corporate Responsibility Magazine has released its first annual list of the 30 least transparent companies, dubbed the 'black list'. Looking at corporations traded on the US stock market in the Russell 1,000—the top 1,000 stocks in the Russell 3,000 list—the magazine pinpointed the bottom 30, exposing those companies that choose to hide in the dark.
Jane Goodall renews her faith in nature and humanity during the "Gombe 50" anniversary, An interview with Dr. Jane Goodall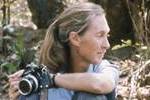 (04/12/2010) 2010 marks a monumental milestone for the Jane Goodall Institute (JGI) and its founder, Dr. Jane Goodall, DBE. Fifty years ago, Goodall, who is today a world-renowned global conservation leader, first set foot on the shores of Lake Tanganyika, in what is now Tanzania's Gombe National Park. The chimpanzee behavioral research she pioneered at Gombe has produced a wealth of scientific discovery, and her vision has expanded into a global mission 'to empower people to make a difference for all living things.' Time, however, has not stood still for Gombe. The wild chimps of the area have suffered as the local human population has swelled. Gombe National Park is now a forest fragment, a 35-square-kilometer island of habitat isolated in a sea of subsistence farming. Because the problems facing Gombe—unsustainable land practices, overpopulation, and a cycle of poverty—are typical of many other areas, lessons learned by Dr. Goodall and her team provide valuable insights for solutions at Gombe and beyond.
History repeats itself: the path to extinction is still paved with greed and waste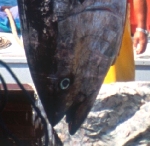 (04/05/2010) As a child I read about the near-extinction of the American bison. Once the dominant species on America's Great Plains, I remember books illustrating how train-travelers would set their guns on open windows and shoot down bison by the hundreds as the locomotive sped through what was left of the wild west. The American bison plunged from an estimated 30 million to a few hundred at the opening of the 20th century. When I read about the bison's demise I remember thinking, with the characteristic superiority of a child, how such a thing could never happen today, that society has, in a word, 'progressed'. Grown-up now, the world has made me wiser: last month the international organization CITES (Convention on International Trade in Endangered Species) struck down a ban on the Critically Endangered Atlantic bluefin tuna. The story of the Atlantic bluefin tuna is a long and mostly irrational one—that is if one looks at the Atlantic bluefin from a scientific, ecologic, moral, or common-sense perspective.
Nestle fiasco continues: Indonesian oil palm planters threaten boycott too
(03/23/2010) Candy and food giant Nestle is finding itself between a rock and a hard place. The online campaign against Nestle continues: today protesters once again posted thousands of negative messages on the company's Facebook page, most demanding that Nestle cut out palm oil linked to deforestation from its products. At the same time, a new problem has cropped up for Nestle: Indonesian oil palm planters are threatening to boycott Nestle products. Proving that the issues surrounding oil palm and deforestation are nothing if not complex: Facebook protestors say they will boycott Nestle if it doesn't cut out all links to Sinar Mas, a company that Greenpeace has linked to deforestation, whereas the Indonesia Palm Oil Growers Association are preparing a boycott if Nestle stops buying from Sinar Mas, according to the Jakarta Post.
A new world?: Social media protest against Nestle may have longstanding ramifications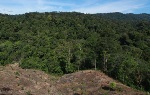 (03/20/2010) The online protest over Nestle's use of palm oil linked to deforestation in Indonesia continues unabated over the weekend. One only needed to check-in on the Nestle's Facebook fan page to see that anger and frustration over the company's palm oil sourcing policies, as well as its attempts to censor a Greenpeace video (and comments online), has sparked a social media protest that is noteworthy for its vehemence, its length, and its bringing to light the issue of palm oil and deforestation to a broader public.
Video: Nestle's attempt to censor Greenpeace palm oil ad backfires

(03/19/2010) In a bold online video, the environmental group Greenpeace cleverly links candy-giant Nestle to oil palm-related deforestation and the deaths of orangutans. Clearly angered over the video, Nestle struck back by having it banned from YouTube and replaced with this statement: "This video is no longer available due to a copyright claim by Société des Produits Nestlé S.A." However Nestle's reaction to the video only spread it far and wide (see the ad below): social network sites like Twitter, Facebook, and Reddit were all flooded with the ad as well as rising criticism against Nestle—one of the world's largest food producers—including calls for boycotts.
The Asian Animal Crisis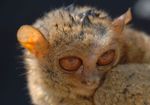 (03/18/2010) The United Nation declared 2010 as the International Year of Biodiversity (IYB). One of the goals of the IYB is to celebrate the achievements of the Convention of Biological Diversity signed by 192 countries since 1992. But what have we accomplished since 1992? Did we put an end to biodiversity loss? The truth is that there is not much to celebrate at all. Asia is a perfect example where the animal crisis and the loss of biodiversity have worsened over decades. The first question that should come to mind is: how many species have vanished in Asia because of human activities? Records of recently extinct species in Asia show 71 species that have disappeared in the wild. Examples include the Yunnan lake newt (Cynops wolterstorffi) from China, the Bonin thrush (Zoothera terrestris) from Japan, or the redtailed black shark (Epalzeorhynchos bicolor) from Thailand.
Environmental groups call on Delmas to cancel shipment of illegally logged wood from Madagascar

(03/15/2010) Pressure is building on the French shipping company Delmas to cancel large shipments of rosewood, which was illegally logged in Madagascar during the nation's recent coup. Today two environmental groups, Global Witness and the Environmental Investigation Agency (EIA) called on Delmas to cancel the shipment, which is currently being loaded onto the Delmas operated ship named 'Kiara' in the Madagascar port of Vohemar.
Thousands of tons of illegal timber in Madagascar readied for export

(03/13/2010) As the President of France, Nicholas Sarkozy, argues in Paris that more funding is needed to stop deforestation and mitigate climate change, a shipment of illegal rosewood is being readied for export in Madagascar by a French company with the tacit approval of the French government.
Flower farms may be killing Kenya's Lake Naivasha

(03/10/2010) Heavily polluted and shrinking, Lake Naivasha is in dire trouble. Environmentalists say the cause is clear: flower farms. Some 60 flower farms line the entire lakeside, growing cut flowers for export largely to the EU. While the flowers industry is Kenya's largest horticultural export (405.5 million last year) it may have also produced an environmental nightmare.
Consumption habits cause rich countries to outsource emissions

(03/08/2010) Over a third of the greenhouse gas emissions related to the consumption of goods in wealthy nations actually occur in developing countries, according to a new analysis by researchers with the Carnegie Institution. Annually, each person if the United States outsources 2.5 tons of carbon due to consumption habits, most frequently in China. In Europe the figure of 'outsourced' emissions rises to 4 tons per person.
Photos: Madagascar's wonderful and wild frogs, an interview with Sahonagasy

(03/03/2010) To save Madagascar's embattled and beautiful amphibians, scientists are turning to the web. A new site built by herpetologists, Sahonagasy, is dedicated to gathering and providing information about Madagascar's unique amphibians in a bid to save them from the growing threat of extinction. "The past 20 years have seen resources wasted because of a poor coordination of efforts," explains Miguel Vences, herpetologist and professor at the Technical University of Braunschweig. "Many surveys and reports have been produced that were never published, many tourists found and photographed amphibians but these photos were not made available to mapping projects, many studies carried out by Malagasy students did not make use of literature because it was not available."
UN official: Zimbabwe security forces poached 200 rhinos

(02/14/2010) Last week the secretary of the UN Convention on International Trade in Endangered Species (CITES), Willem Wijnstekers, announced that security forces in Zimbabwe had poached approximately 200 rhinos in a two year period. He did say how many elephants were poached by security forces.
How to end Madagascar's logging crisis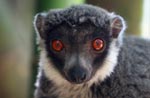 (02/10/2010) In the aftermath of a military coup last March, Madagascar's rainforests have been pillaged for precious hardwoods, including rosewood and ebonies. Tens of thousands of hectares have been affected, including some of the island's most biologically-diverse national parks: Marojejy, Masoala, and Makira. Illegal logging has also spurred the rise of a commercial bushmeat trade. Hunters are now slaughtering rare and gentle lemurs for restaurants.
Asia's biggest logging company accused of bribery, violence in Papua New Guinea

(02/08/2010) A local organization in Papua New Guinea, known as Asples Madang, is fighting against one of the region's biggest industrial loggers, Rimbunan Hijau (RH) chaired by billionaire Tiong Hiew King. Aspeles Madang has accused Malaysian company, RH, of acquiring land illegally and of using brute force and bribery in its dealing with locals.
Do corporate sweetheart deals make French fries less healthy?

(01/18/2010) Few would argue that French fries are a healthy food choice, but a new study shows that French fries from national restaurant chains in the United States are actually worse for you-and the environment-than many believed. The study published in the Proceedings of the National Academy of Science (PNAS) found that due to corporate deals French fries in national restaurant chains are largely fried in one of the worse possible vegetable oils: corn oil.
REDD must address corruption to save rainforests in Indonesia, says report
(01/13/2010) The Indonesian government squandered billions of dollars in funds set aside for reforestation through corruption and mismanagement in the 1990s, raising important questions as the country prepares for the influx of money from a proposed climate change mitigation scheme known as REDD+ (reduced emissions from deforestation and degradation), warns a new report released Tuesday by the Center for International Forestry Research (CIFOR), a forest policy research group.
Bridge development in Kalimantan threatens rainforest, mangroves, and coral reef

(01/03/2010) Balikpapan Bay in East Kalimantan is home to an incredible variety of ecosystems: in the shallow bay waters endangered dugong feed on sea grasses and salt water crocodiles sleep; along the bay proboscis monkeys leap among mangroves thirty meters tall and Irrawaddy dolphins roam; beyond the mangroves lies the Sungai Wain Protection forest; here, the Sunda clouded leopard hunts, sun bears climb into the canopy searching for fruits and nuts, and a reintroduced population of orangutans makes their nests; but this wilderness, along with all of its myriad inhabitants, is threatened by a plan to build a bridge and road connecting the towns of Penajam and Balikpapan.
The real Avatar story: indigenous people fight to save their forest homes from corporate exploitation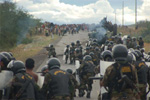 (12/22/2009) In James Cameron's newest film Avatar an alien tribe on a distant planet fights to save their forest home from human invaders bent on mining the planet. The mining company has brought in ex-marines for 'security' and will stop at nothing, not even genocide, to secure profits for its shareholders. While Cameron's film takes place on a planet sporting six-legged rhinos and massive flying lizards, the struggle between corporations and indigenous people is hardly science fiction.
Canada at Copenhagen: "delay, obstruction, and total inaction"

(12/21/2009) Canada was the biggest obstructer at the Climate Change conference in Copenhagen, according to the Climate Action Network (CAN) an organization made-up of 450 NGOs. On Friday CAN awarded Canada the 'Colossal Fossil Award' for doing the most to obstruct an ambitious climate change agreement and for doing the least to mitigate climate change.
Pope Benedict: environmental crisis requires review of world's economic model

(12/15/2009) Pope Benedict XVI has released a message linking world peace with preserving the environment for the World Day of Peace, which will be held on January 1st 2010. In it Benedict calls for a "long-term review" of the world's current economic model, including "[moving] beyond a purely consumerist mentality" and encouraging a more "sober lifestyle".
Unilever suspends palm oil contract after supplier found to be destroying rainforests
(12/12/2009) The world's largest user of palm oil, Unilever, has suspended its $32.6 million contract with the Indonesian group Sinar Mas after an independent audit proved that Sinar Mas is involved in the destruction of rainforest, reports Reuters. The audit was conducted early this year after a report by Greenpeace alleged that Sinar Mas was engaged in deforestation and the draining of peatlands, both of which release significant amounts of greenhouse gases into the atmosphere. Deforestation across Indonesia and Malaysia, in part for oil palm plantations, has also added pressure on many many endangered species, including orangutans, tigers, elephants, and rhinos.
Developed countries plan to hide emissions from logging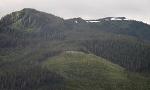 (12/09/2009) While developing countries in the tropics have received a lot of attention for their deforestation emissions (one thinks of Brazil, Indonesia, and Malaysia), emissions from logging—considered forest cover change—in wealthy northern countries has been largely overlooked by the media. It seems industrialized countries prefer it this way: a new study reveals just how these countries are planning to hide forestry-related emissions, allowing nations such as Canada, Russia, and the EU to contribute to climate change without penalty.
Oil sands pollution in Canada worse than industry and government claim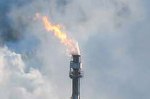 (12/07/2009) Canada's tar sands have been internationally criticized as one of the world's largest industrial sources of greenhouse gases, but the energy-intensive extraction of oil also has a less-noted impact on the local environment. A new study shows that the Alberta's oil sands are likely releasing more PACs (polycyclic aromatic compounds) into nearby Athabasca River and its tributaries than the industry-funded and government-supported Regional Aquatics Monitoring Program (RAMP) has reported.
Has Canada become the new climate villain (yes, that's right, Canada)?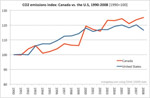 (12/02/2009) In 2007 American delegates to a climate summit in Bali were booed outright for obstructing a global agreement on climate change. Then in a David versus Goliath moment they were famously scolded by a negotiator from Papua New Guinea, Kevin Conrad. "If for some reason you are not willing to lead, leave it to the rest of us. Please get out of the way," Conrad told the American delegates. However, much has changed in two years: the United States, under a new administration, is no longer the climate change pariah. The US has recently announced emissions cuts, negotiated successfully with China on the issue, and will be attending—Obama included—the Climate Change Summit in Copenhagen next week. Obama and his team probably don't need to worry about being booed or remonstrated this time around, but that role may instead go to Canada.
Oil palm workers still below poverty line, despite Minister's statements

(11/19/2009) On October 19th, Plantation Industries and Commodities Minister Tan Sri Bernard Dompok told parliament that oil palm harvesters and rubber tappers are living above Malaysia's national poverty line, according to a story in the Malaysian Insider. But now representatives of the workers are saying Dompok lied.
Amazonian natives say they will defend tribal lands from Hunt Oil with "their lives"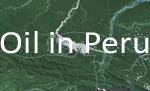 (10/25/2009) Indigenous natives in the Amazon are headed to the town of Salvacion in Peru with a plan to forcibly remove the Texas-based Hunt Oil company from their land as early as today. Peruvian police forces, numbering in the hundreds, are said to be waiting in the town. The crisis has risen over an area known as Lot 76, or the Amarakaeri Communal Reserve. The 400,000 hectare reserve was created in 2002 to protect the flora and fauna of the area, as well as to safeguard watersheds of particular importance to indigenous groups in the region.
Kenya's pain, part two: decades of wildlife decline exacerbated by drought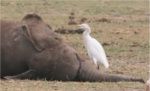 (10/20/2009) Not many years ago if you were planning a trip to Africa to see wildlife, Kenya would be near the top of the list, if not number one. Then violent riots in late 2007 and early 2008 leaving a thousand dead tarnished the country's image abroad. When calm and stability returned, Kenya was again open for tourism, and it's true that most travelers were quick to forget: articles earlier this year announced that even with the global economic crisis Kenya was expecting tourism growth. However, a new disaster may not be so quickly overcome.
Kenya's pain: famine, drought, government ambivalence cripples once stable nation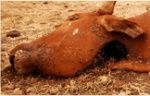 (09/17/2009) Kenya was once considered one of Sub-Saharan Africa's success stories: the country possessed a relatively stable government, a good economy, a thriving tourist industry due to a beautiful landscape and abundant wildlife. But violent protests following a disputed election in 2007 hurt the country's reputation, and then—even worse—drought and famine struck the country this year. The government response has been lackluster, the international community has been distracted by the economic crisis, and suddenly Kenya seems no longer to be the light of East Africa, but a warning to the world about the perils of ignoring climate change, government corruption, and the global food and water shortages.
Heavy oil pollution remains in Amazon, despite company claiming clean-up is finished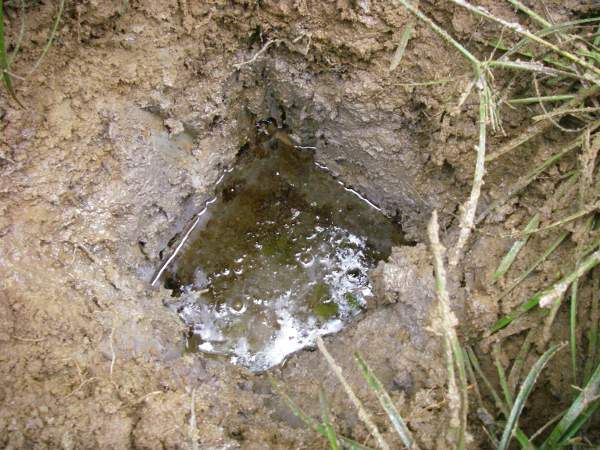 (09/17/2009) A new report shows that the Corrientes region of the Peruvian Amazon, which suffered decades of toxic contamination by Occidental Petroleum (OXY), is far from being cleaned-up. The survey, conducted by US non-profit E-Tech International, found that heavy metals, volatile organic compounds, and hydrocarbons still exist at levels above the safety limits set by Peru and continue to threaten the Achuar indigenous community, who have long fought against the oil companies.




Page 1 | Page 2 | Page 3 | Page 4 | Page 5