News articles on corporate role in conservation

---
Mongabay.com news articles on corporate role in conservation in blog format. Updated regularly.





Fashion industry making progress in cutting deforestation from clothing


(10/30/2014) Several more clothing companies have committed to eliminate fiber produced via destruction of endangered forests, adding momentum to a zero deforestation movement within the fashion sector, argues a new report published by Canopy, an environmental non-profit.


Despite high deforestation, Indonesia making progress on forests, says Norwegian official


(10/02/2014) Despite having a deforestation rate that now outpaces that of the Brazilian Amazon, Indonesia is beginning to undertake critical reforms necessary to curb destruction of its carbon-dense rainforests and peatlands, says a top Norwegian official. Speaking with mongabay.com in Jakarta on Monday, Stig Traavik, Norway's ambassador to Indonesia, drew parallels between recent developments in Indonesia and initiatives launched in Brazil a decade ago, when deforestation was nearly five times higher than it is today.


Cargill commits to zero deforestation across entire global supply chain: all commodities


(09/24/2014) Cargill, one of the world's largest agricultural companies, has extended its zero deforestation commitment for palm oil to all commodities it produces. The commitment, announced Tuesday at the United Nations Climate Summit in New York, is the most far-reaching zero deforestation policy ever established, covering Cargill's sprawling global empire of businesses, including palm oil, sugar, soy, cattle, and cocoa.


Krispy Kreme, Dunkin' Donuts to cut palm oil linked to deforestation

(09/19/2014) Two of the world's largest doughnut brands this week committed to sourcing safeguards that move them toward eliminating deforestation from their palm oil supply chains.


Plantation companies agree to process to define zero deforestation commitments

(09/17/2014) A group of palm oil and timber companies that have pledged to eliminate deforestation from their supply chains have agreed to establish a standard for determining what constitutes forest in terms of carbon storage.


Scientists name new endangered species after the company that will decide its fate


(08/24/2014) Scientists have discovered a new snail species near a cement quarry in Malaysia, which as far as they know lives nowhere else in the world. It lives on a limestone hill called Kanthan given as a concession to an international company Lafarge. The cement producer quarries the hill for raw materials. As a result, the scientists have named the species after the company that will decide if it goes extinct.


ConAgra adopts greener palm oil policy

(08/14/2014) U.S. food giant ConAgra has adopted a new sourcing policy that will exclude palm oil produced at the expense of rainforests and peatlands.


Cargill to cut off suppliers who don't provide deforestation-free palm oil


(07/30/2014) Agricultural giant Cargill, America's largest palm oil importer, will no longer buy palm oil from sources associated with deforestation, conversion of peatlands, and social conflict. The policy follows similar commitments made by other major palm oil buyers, including Unilever and Nestle, and comes after years of campaigning led by the Rainforest Action Network.


New palm oil sustainability manifesto met with criticism from environmentalists


(07/11/2014) This week several palm oil giants announced new environmental criteria for palm oil production. The companies say the initiative goes beyond the industry-leading standard set by the Roundtable on Sustainable Palm Oil (RSPO), but two prominent environmental groups quickly disagreed, arguing the measure has substantial loopholes that will allow growers to continue destroying forests.


APP won't acquire companies that continue to destroy forests


(07/08/2014) Asia Pulp & Paper (APP) will not acquire companies that continue to destroy forests, according to a new procedure for association introduced by the Indonesian forestry giant. The procedure, developed after months of consultations with NGOs, effectively closes a loophole some environmentalists feared would allow APP to sidestep its zero deforestation commitment by acquiring companies that continued to clear forest after its February 5, 2013 deadline.


APP: Indonesia needs a new business model


(07/04/2014) In response to news that Indonesia has now surpassed Brazil as the world's top deforester, the head of sustainability at one of Indonesia's biggest forestry companies is calling for a new business model in how the Southeast Asian nation manages its forest. In a letter published Friday, Aida Greenbury, Asia Pulp & Paper's Managing Director Sustainability, said Indonesia needs to take a more comprehensive approach to tackling deforestation.


Greenpeace rates companies' zero deforestation commitments

(06/06/2014) Greenpeace has released a basic rating system to gauge the strength of companies' zero deforestation commitments related to palm oil sourcing.


Singapore: companies must accept responsibility in addressing haze crisis

(05/29/2014) Corporations will have to step up as better stewards of the environment if Southeast Asia's haze crisis is to be addressed, said Singaporean officials during a meeting held last week to discuss regional sustainability efforts.


Oxfam: Despite zero deforestation pledges, big food companies remain weak on climate commitments

(05/25/2014) Despite several high profile pledges to phase deforestation out of their supply chains, big food and drink companies still aren't doing enough to curb their annual emissions of 264 million tons of greenhouse gas emissions, argues a new report published by Oxfam.


Zero-deforestation commitments pose acute challenges for commercial giants in the palm oil industry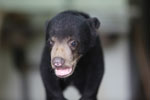 (05/22/2014) The path to zero-deforestation appears to be paved with good intentions, but how successful are these companies in staying on that path? A controversial proposal to construct a refinery in the wildlife-rich Balikpapan Bay in Indonesian Borneo highlights the challenges faced by both palm oil companies and conservationists in the face of zero-deforestation commitments.


Ag giant ADM boosts greener palm oil

(05/13/2014) Archer Daniels Midland (ADM) will join a growing list of companies committing to stricter standards for palm oil production as part of an effort to reduce environmental damage and social conflict associated with the crop.


APP commits to conserve, restore 1M ha of Indonesian forest; WWF pledges support


(04/28/2014) Asia Pulp & Paper (APP), Indonesia's largest pulp and paper company and a long-time target of environmental campaigners, has committed to protect and restore a million hectares of forest across Indonesia. The pledge, which represents an area equivalent to the total plantation area from which it sourced pulp in 2013, was immediately welcomed by WWF, which until today has remained one of APP's staunchest critics.


Cargill commits to zero deforestation, but environmentalists have questions


(04/09/2014) After years of criticism from environmental groups, Cargill says it will establish policies to eliminate deforestation, peatlands conversion, and social conflict from its palm oil supply chain. But activists aren't yet sure what to make of the agribusiness giant's pledge. On Tuesday Cargill released a letter it sent to the Roundtable on Sustainable Palm Oil (RSPO), a body that sets eco-certification standards, in response to a Greenpeace Report linking it to deforestation.


Procter & Gamble, Cargill pledge to cut deforestation linked to palm oil


(04/08/2014) Procter & Gamble (P&G) and Cargill today announced new measures to cut deforestation from their palm oil supply chains. P&G (NYSE:PG), a consumer products giant that owns brands like Head & Shoulders and Oil of Olay, pledged to establish traceability of palm oil to supplier mills by the end of 2015. The policy commits it to eliminate deforestation from its supply chain by 2020.


Grocery giant commits to zero-deforestation policy for palm oil sourcing

(03/25/2014) Safeway has become the latest company to establish a policy that excludes deforestation-linked palm oil from its products.


General Mills, Colgate-Palmolive announce deforestation-free policies for palm oil sourcing


(03/24/2014) Two consumer products giants have joined the wave of companies committing to deforestation-free palm oil. On Monday General Mills and Colgate-Palmolive both announced palm oil policies that go beyond standards set by the Roundtable on Sustainable Palm Oil (RSPO), the industry's main certification body. The policies include provisions to protect wildlife-rich rainforests and carbon-dense peatlands, while respecting the rights of local communities.


Indian food giant to source deforestation-free palm oil

(03/19/2014) Orkla, a Nordic conglomerate that owns MTR Foods, one of India's major food companies, has established a zero deforestation policy for the palm oil it sources, reports Greenpeace.


Will zero deforestation commitments save Indonesia's forests?


(03/17/2014) Skirting the Malacca Strait near the Indonesian city of Dumai the air is thick with haze from peat fires burning below. As the sky clears, a landscape of sharply-cut geometric shapes becomes apparent. What was once carbon-dense peat forests and rainforests are today massive oil palm and wood pulp plantations.


Progressive palm oil group opens door to companies, NGO's adopting zero deforestation policies

(03/12/2014) The Palm Oil Innovation Group (POIG), an alliance formed last year, has opened its doors to new members who commit to social and environmental safeguards that go beyond the Roundtable on Sustainable Palm Oil (RSPO) eco-certification standard.


Snickers, Twix to be deforestation-free


(03/10/2014) Mars, Inc., the maker of M&M's, Snickers, Twix, and a variety of other food products, has committed to a zero deforestation policy for the palm oil it sources, reports Greenpeace. The policy pledges Mars to only using palm oil produced legally and without conversion of high conservation value areas, peatlands, or high carbon stock areas like tropical rainforests.


After GAR expands policy, over 50% of world's palm oil bound by zero deforestation commitments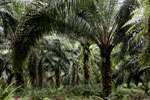 (03/03/2014) Over half the world's palm oil traded internationally is now bound by zero deforestation commitments after Singapore-based Golden-Agri Resources (GAR) extended its forest conservation policy across all palm oil it produces, sources and trades. In a filing posted Friday Singapore Stock Exchange, GAR announced its breakthrough forest conservation policy now applies to all the palm oil it trades.


APP, environmentalists talk future of Indonesia's forests


(02/20/2014) In February 2013, one of the world's most notorious forestry companies announced it would no longer chop down rainforests and peatlands to produce pulp and paper. The move was met with considerable skepticism by critics who had seen the company break previous high profile commitments to end deforestation. Why would this time be any different?


In Girl Scouts vs. Kellogg's over palm oil, rainforests and orangutans win

(02/14/2014) After a campaign waged by two charismatic Girl Scouts over questionably-sourced palm oil used in Girl Scout Cookies, Kellogg Company today announced a policy that will move it toward deforestation-free palm oil.


Rainforest news review for 2013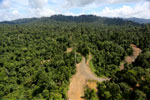 (12/26/2013) 2013 was full of major developments in efforts to understand and protect the world's tropical rainforests. The following is a review of some of the major tropical forest-related news stories for the year. As a review, this post will not cover everything that transpired during 2013 in the world of tropical forests. Please feel free to highlight anything this post missed via the comments section at the bottom. Also please note that this review focuses only on tropical forests.


Hershey commits to zero deforestation for palm oil

(12/19/2013) In an effort to avoid palm oil linked to deforestation, candy giant Hershey Company (NYSE:HSY) will source 100 percent of its palm oil from traceable sources by the end of 2014.


Ongoing deforestation reported in Borneo concession held by APP supplier


(12/18/2013) Up to 1,400 hectares of forest have been cleared in a concession belonging to an Asia Pulp & Paper (APP) supplier in Borneo, potentially putting the company in breach of the forestry giant's zero deforestation commitment, reports a coalition of local NGO's. In a report released Tuesday, Relawan Pemantau Hutan Kalimantan (RPHK), a coalition of NGO's in part supported by WWF-Indonesia, said that blocks of natural forest have been cleared in a concession belonging to PT Daya Tani Kalbar (DTK), an APP supplier. The clearing has taken place since APP's moratorium went into effect February 1, 2013.


Big data shows tropical mammals on the decline


(12/12/2013) The world's largest remote camera trap initiative—monitoring 275 species in 17 protected areas—is getting some big data assistance from Hewlett-Packard (HP). To date, the monitoring program known as the Tropical Ecology Assessment and Monitoring (TEAM) Network has taken over 1.5 million photos of animals in 14 tropical countries, but conservationists have struggled with how to quickly evaluate the flood of data.


World's biggest palm oil company makes zero deforestation commitment


(12/05/2013) Wilmar, the world's largest palm oil trader and a long-time target of environmentalists, has signed a landmark policy that commits the company to eliminate deforestation from its supply chain. The deal, if fully implemented, has the potential to transform the palm oil industry, which has emerged over the past decade as one of the world's most important drivers of tropical forest destruction.


Green investors urge companies to clean up palm oil industry


(12/04/2013) A coalition of investors and asset managers is urging stakeholders in the palm oil industry to adopt policies that exclude deforestation and human rights violations from their supply chains. The call, coordinated by Green Century Capital Management, was issued in the form of letters sent to 40 major palm oil producers, financiers and buyers.


Greener palm oil on the horizon?

(11/18/2013) A group of environmental activists, conservation groups, and palm oil producers officially announced a new initiative that aims to showcase best practices in the palm oil industry, demonstrating that palm oil can be produced without social conflict, conversion of peatlands, or destruction of wildlife-rich forests.


Aiming to avoid deforestation, Unilever to trace all palm oil it sources


(11/12/2013) In a move that represents a significant development for efforts to reduce the environmental impact of palm oil, consumer products giant Unilever today announced it will be able to trace all of the palm oil it sources by the end of 2014. Implementing a traceability system means that by the end of next year, Unilever will able to pinpoint the origin of its palm oil back to the plantations that produce the fresh fruit bunches that are milled into the widely-used vegetable oil.


World's biggest companies lay out path toward zero-deforestation commodities

(06/28/2013) With a backdrop of fires raging across oil palm and timber plantations in Sumatra, business and political leaders convened in Indonesia to discuss a path forward for producing deforestation-free commodities by 2020.


U.S. govt has role to play in stopping commodity-driven deforestation

(06/07/2013) The U.S. government could play a key role in breaking the link between commodity production and greenhouse gas emissions associated with tropical deforestation, argues a new report released by seven environmental groups.


Microsoft puts price on carbon, buys credits from forest conservation project

(05/09/2013) Microsoft is 'offsetting' some of its greenhouse gas emissions by buying credits generated by a forest conservation project in Kenya.


International Paper commits to working with longtime foe to protect endangered forests

(04/10/2013) In another sign that the global paper industry may be steering toward more sustainable practices following years of bruising activist campaigns and pressure from buyers, International Paper (IP) has committed to identifying and protecting endangered forests and high conservation value areas in the southern U.S. The company, which is the world's largest paper maker, will be partnering with its tenacious NGO critic, the Dogwood Alliance, in order to map out forests in the region and, furthermore, move away from converting natural forests into pine plantations.


Nordic energy giant launches 'no deforestation' policy

(04/07/2013) Neste Oil, a Finnish energy giant, has announced a new 'no deforestation' policy for sourcing palm oil. The company, which is one of the world's largest buyers of palm oil, had faced criticism from environmentalists for purchasing palm oil potentially linked to rainforest and peatland destruction in southeast Asia.


Can we meet rising food demand and save forests?


(04/03/2013) A few weeks ago the Skoll World Forum hosted an online debate on how increased global consumption can be balanced with sustainability. The debate asks how a rapidly growing world that is ever consuming can hope to feed everyone, and at the same time address the deforestation that is emitting massive amounts of carbon into the atmosphere and destroying the world's greatest tropical forests. Many contributors made very strong points—even contradicting one another in their approaches and ideas.


U.S. book industry using 24 percent recycled paper on average


(04/01/2013) From 2004 to 2010, book publishers increased their use of recycled fiber by nearly five times, from 5 percent to 24 percent on average, according to a new report by the Book Industry Environmental Council (BIEC) and Green Press Initiative. The report, which depends on voluntary statistics from the book industry, also found that nearly all (89 percent) of book publishers have environmental policies.


APP conservation policy came after it pulped most of its forests


(03/19/2013) Asia Pulp & Paper's widely heralded forest conservation policy came after the forestry giant had already cleared nearly all of the legally protected forests within its concessions in Sumatra, alleges a new report published by Greenomics, an Indonesian environmental group.


Indonesian palm oil giant launches conservation pilot project

(03/19/2013) Golden Agri-Resources, one of the largest palm oil producers in Indonesia, is launching a pilot program designed to protect forests within its concession areas that have high carbon stock and those most important for conservation. Greenpeace Indonesia, which has long urged the company to adopt more sustainable practices, praised the effort, and called on other palm oil companies and the Indonesian government to follow suit.


Norway's wealth fund dumps 23 palm oil companies under new deforestation policy


(03/11/2013) Norway's $700 billion pension fund continues to divest from companies linked to tropical deforestation, selling stakes in 23 palm oil producers last year, reports Rainforest Foundation Norway, an activist group that has led the campaign for divestment. The move by the Norwegian Government Pension Fund Global (GPFG) — the world's largest sovereign wealth fund — came after it revised its investment guidelines to include deforestation as a portfolio risk.


Gucci launches 'zero-deforestation' handbag


(03/07/2013) Gucci has rolled out a collection of 'zero-deforestation' leather handbags. Each handbag comes with a 'passport' that provides the history of the product's supply chain going back to the ranch that produced the leather. The line emerged out of concerns that leather in the fashion industry is contributing to deforestation in the Brazilian Amazon, where roughly two-thirds of forest destruction is for cattle production.


The corporate conservation revolution


(02/27/2013) There's a new kind of environmental hero emerging. They don't live in Washington, D.C., and they're known more for their interest in increasing earnings than in reducing greenhouse gases. They are found in an unlikely place: The Corporate Boardroom, and they're making a big difference in saving the worlds forests and our climate. In recent years, a group of visionary corporate leaders have been quietly teaming up with a growing number of environmental groups to take a hard look at what's left of our planet's natural resources. Together, they agree: we are past the point where our land and oceans can meet the food, energy and commodity demands of our planet's seven billion inhabitants.


Is APP deal a sign of a changing forestry sector?

(02/15/2013) Asia Pulp & Paper (APP), one of the world's largest paper companies, announced earlier this month that it will no longer cut down natural forests in Indonesia and will demand similar commitments from its suppliers. The announcement was received with guarded optimism by Greenpeace, Rainforest Action Network, World Wildlife Fund, and other NGOs who have waged a persistent campaign to change APP's forest policies.


100 companies disclose their forest impact

(01/30/2013) 100 companies have reported on the impact of their operations on the world's forests.


Norway's $650B pension fund to require deforestation disclosure among portfolio companies

(11/12/2012) Norway's $650 billion sovereign wealth fund will ask companies in which it invests to disclose their impacts on tropical forests, as part of its effort to reduce deforestation, reports Reuters. The move could usher in broader reporting on the forest footprint of operations.


Disney drops paper suppliers linked to deforestation

(10/12/2012) Disney this week announced sweeping changes to its paper-sourcing policy that will exclude fiber produced via the destruction of tropical rainforests.


New contest seeks for-profit efforts to save rainforests

(09/04/2012) The World Wide Fund for Nature (WWF)-Switzerland has kick-started a new contest to award innovative ideas devoted to protecting tropical forests. Focusing on for-profit enterprises, the Tropical Forest Challenge will reward the best idea, startup, and company as voted by the public.


KFC-Indonesia suspends purchases from Asia Pulp & Paper due to deforestation, says Greenpeace

(07/13/2012) The Indonesian arm of Kentucky Fried Chicken (KFC) has suspended purchases from Asia Pulp & Paper (APP) due to concerns over deforestation, says Greenpeace, which is campaigning to reform the paper giant's forestry practices and fiber sourcing policy.


IKEA logging old-growth forest for low-price furniture in Russia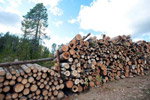 (05/30/2012) A new campaign is targeting IKEA, the world's biggest furniture retailer, for logging old-growth forests in the Karelia region of Russia. An alliance of groups, headed by the Swedish NGO Protect the Forest, allege that IKEA's subsidiary, Swedwood, is clearcutting thousands of hectares of old and biodiverse forests. But, Swedwood's 300,000 hectare concession is certified by the Forest Stewardship Council (FSC), generally considered the world's strongest forestry certifier.


Palm oil giant to produce 100% segregated, RSPO-certified palm oil

(05/23/2012) 100 percent of New Britain Palm Oil Limited's palm oil will be eco-certified, segregated, and fully traceable by the end of the year, reports the Roundtable on Sustainable Palm Oil (RSPO).


Cambodia suspends economic land concessions

(05/07/2012) Cambodian Prime Minister Hun Sen announced today that Cambodia would be temporarily suspending new economic land concessions and would revoke any concessions from companies involved in illegal logging, the evictions of locals or land-grabbing. The announcement comes two week after the high-profile death of local forest activist, Chut Wutty, who was shot and killed by military police while investigating illegal logging with two journalists.


Featured video: How to save the Amazon

(04/22/2012) The past ten years have seen unprecedented progress in fighting deforestation in the Amazon. Indigenous rights, payments for ecosystem services, government enforcement, satellite imagery, and a spirit of cooperation amongst old foes has resulted in a decline of 80 percent in Brazil's deforestation rates.


For Earth Day, 17 celebrated scientists on how to make a better world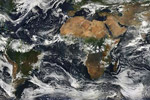 (04/22/2012) Seventeen top scientists and four acclaimed conservation organizations have called for radical action to create a better world for this and future generations. Compiled by 21 past winners of the prestigious Blue Planet Prize, a new paper recommends solutions for some of the world's most pressing problems including climate change, poverty, and mass extinction. The paper, entitled Environment and Development Challenges: The Imperative to Act, was recently presented at the UN Environment Program governing council meeting in Nairobi, Kenya.


Whole Foods bans 'red' fish from its stores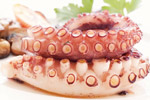 (04/10/2012) Whole Foods has announced it will be the first grocery chain in the U.S. to no longer sell any seafood in the "red." Based on sustainability ratings by the Monterey Bay Aquarium and Blue Ocean Institute, fish labeled red are those that are considered either overfished or fished in a manner that impacts other species or damages marine ecosystems. Beginning Earth Day, April 22nd, Whole Foods will no longer be selling Atlantic halibut, grey sole, skate, octopus, tautog, sturgeon, among others. Already, the store doesn't sell some unsustainable catches such as bluefin tuna and orange roughy.


Asia Pulp & Paper loses another customer: Danone


(04/02/2012) French food company, Danone, has suspended all purchases from Asia Pulp & Paper (APP) following a Greenpeace investigation that linked APP to illegal logging of ramin, a protected tree species, on the Indonesian island of Sumatra. Danone is only the most recent company to publicly sever ties with APP following the Greenpeace report, including National Geographic and Xerox among others.


Our success in transforming commodity markets will determine nature's fate


(04/01/2012) The success of governments and big corporations in eliminating environmental degradation from the products we consume will play a critical role in determining the fate of the world's remaining wild places, said a group of experts speaking at a panel during the Skoll World Forum on Social Entrepreneurship.


As world bodies dally, private sector, local governments forge ahead on valuing nature

(03/28/2012) Despite slow progress via the U.N. process and other intergovernmental bodies, national governments, municipalities, and the private sector are moving ahead with initiatives to measure and compensate the value of services afforded by ecosystems, said a leading forestry expert speaking on the sidelines of the Skoll World Forum on Social Entrepreneurship meeting this week in Oxford.


'Where's my mama?': campaign targets cruel slow loris pet trade [warning: graphic photo]

(03/20/2012) A new campaign by The Body Shop West Malaysia and TRAFFIC Southeast Asia attempts to raise awareness of the illegal slow loris pet trade. YouTube videos of "cute" pet slow lorises have raised demand for these endangered primates, but as the campaign highlights the pet trade is fueling slow loris deaths in the wild and cruel treatment, such as pulling out their teeth, to make them more desirable pets.


Surging demand for vegetable oil drives rainforest destruction


(03/14/2012) Surging demand for vegetable oil has emerged as an important driver of tropical deforestation over the past two decades and is threatening biodiversity, carbon stocks, and other ecosystem functions in some of the world's most critical forest areas, warns a report published last week by the Union of Concerned Scientists (UCS). But the report sees some reason for optimism, including emerging leadership from some producers, rising demand for "greener" products from buyers, new government policies to monitor deforestation and shift cropland expansion to non-forest area, and partnerships between civil society and key private sector players to improve the sustainability of vegetable oil production.


More big companies disclosing impacts on forests


(02/07/2012) More companies are reporting on the impact of their operations on global forests, finds a new report. Eighty-seven global corporations disclosed their "forest footprint" in 2011, according to the third Forest Footprint Disclosure (FFD), which asks companies to report on their impact on forests based on their use of five commodities: soy, palm oil, timber and pulp, cattle, and biofuels. This is a 11 percent rise from the companies that reported in 2010, including the first reports by companies such as the Walt Disney Company, Tesco UK, and Johnson & Johnson. However a number of so-called "green" companies continue to refuse to disclose, including Patagonia, Stonyfield Farms, and Whole Foods Markets Inc.


Pangolins imperiled by internet trade--are companies responding quickly enough?

(01/24/2012) You can buy pretty much anything on the internet: from Rugby team garden gnomes to Mickey Mouse lingerie. In some places, consumers have even been able to purchase illegal wildlife parts, such as ivory and rhino horn. In fact, the internet has opened up the black market wildlife trade contributing to the destruction of biodiversity worldwide. Pangolins, shy, scaly, anteater-like animals in appearance, have not been immune: in Asia the small animals are killed en masse to feed rising demand for Chinese traditional medicine, placing a number of species on the endangered list.


Levi's new forest policy excludes fiber from suppliers linked to deforestation

(01/17/2012) Levi Strauss & Company had issued a new policy that will exclude fiber from controversial sources from its products. The move will effectively bar Asia Pulp & Paper (APP) as a supplier, according to the Rainforest Action Network, a green group that is campaigning to reform APP's sourcing practices, which the NGO says come at the expense of rainforests in Sumatra.


As Amazon deforestation falls, food production rises

(01/09/2012) A sharp drop in deforestation has been accompanied by an increase in food production in the Brazilian state of Mato Grosso, reports a new study published in the journal Proceedings of the National Academy of Science. The research argues that policy interventions, combined with pressure from environmental groups, have encouraged agricultural expansion in already-deforested areas, rather than driving new forest clearing.


Palm oil, pulp companies commit to zero-tolerance policy for orangutan killing


(12/06/2011) Two Indonesian plantation companies have signed an agreement to train workers not to kill or injure orangutans and other protected species. The agreement was brokered by the Indonesian government between Orangutan Foundation International (OFI), a non-profit with operations in Central Kalimantan, Indonesian Borneo, and two major plantation firms: PT Smart, one of Indonesia's largest palm oil producers, and PT Lontar Papyrus, which supplies wood-pulp to Asia Pulp & Paper (APP). Both companies are holdings of the Sinar Mas Group. Under the terms of the deal, OFI will assist the companies 'in delivering a best management practices training program on orangutans and endangered species for its employees, affiliates and pulpwood suppliers.'


War of words between Greenpeace, Asia Pulp & Paper over deforestation allegations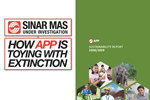 (11/16/2011) Greenpeace and Asia Pulp & Paper (APP), a giant global paper supplier, are locked in a heated battle over the activist group's allegations that APP products contain fiber sourced from the destruction of forests in Indonesia. At stake is APP's access to some of the world's most lucrative markets. Until APP provides solid evidence refuting Greenpeace's accusation that its pulp and paper production isn't coming at the expense of natural forests in Indonesia, APP will have a difficult time winning over critics.


Toymaker Hasbro cuts deforestation from its supply chain

(11/01/2011) Hasbro, the second largest American toy company, today announced a new packaging policy that excludes the use of fiber produced via destruction of rainforests, reports Greenpeace.


Soy moratorium in Amazon maintaining its effectiveness

(10/14/2011) The moratorium on clearing Amazon rainforest for soy farms in Brazil appears to be maintaining its effectiveness for a fifth straight year, reports the Brazilian Association of Vegetable Oil Industries (ABIOVE).


Toy giant Mattel drops paper from APP and other 'controversial sources'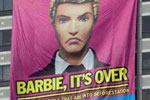 (10/05/2011) The world's biggest toy-maker Mattel has pledged to overhaul its paper sourcing policies after a hard-hitting campaign from Greenpeace linked the toy giant to rainforest destruction in Indonesia by Asia Pulp and Paper (APP). Today, Mattel pledged to increase the use of recycled paper and sustainably-certified fiber to 70 percent by the year's end, and 85 percent by 2015. In addition, the company has said any 'controversial' company engaged in natural forest destruction will be kept out of its supply line, referring to, but not naming directly, APP. Surprisingly, APP told mongabay.com that it 'applauds' Mattel's new commitments.


Expanding ethanol threatens last remnants of Atlantic Forest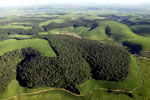 (09/26/2011) Aggressively expanding sugarcane ethanol is putting Brazil's nearly-vanished Atlantic Forest at risk, according to an opinion piece in mongabay.com's open-access journal Tropical Conservation Science. Already down to less than 12 percent of its original extent, the Atlantic Forest—home to over 7,000 species that survive no-where else—is facing a new peril from ethanol, used as an alternative to gasoline and often touted as 'green' or 'environmentally-sustainable'.


The glass is half-full: conservation has made a difference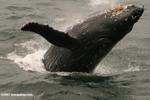 (08/11/2011) Don't despair: that's the message of a new paper in Trends in Ecology and Evolution, which argues that decades of conservation actions at multiple scales have had a positive impact for many of the world's endangered species. While such actions have not yet turned back the tide of the current mass extinction crisis, they have achieved notable successes which often get lost in the gloom-and-doom news stories on biodiversity declines. According to the paper, conservation actions take place on three scales. Microscale conservation focuses on a single species or ecosystem; mesoscale means conservation cooperation between a number of countries, such as efforts to curb the illegal wildlife trade or protect wide-ranging species; and finally macroscale means global organizations or campaigns, such as those that pressure multinational corporations to become more biodiversity-friendly.


Taking corporate sustainability seriously means changing business culture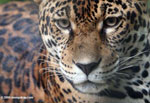 (08/11/2011) As more and more people demand companies to become sustainable and environmentally conscious, many corporations are at a loss of how to begin making the changes necessary. If they attempt to make changes—but fall short or focus poorly—they risk their actions being labeled as 'greenwash'. In addition, if they implement smart changes and self-regulations, but their employees don't buy-in to the process, all their investments will be for nothing. This is where Accountability Now, a young, fresh social responsibility agency, comes in. Clare Raybould, director of Accountability Now, believes companies—large and small—have the potential to change the world for the better, but they simply need a guiding hand to change not just the way a company works, but its culture.


Fuji Xerox Australia dumps paper supplier accused of rainforest destruction

(08/05/2011) Fuji Xerox Australia have severed ties with Asia Pacific Resources International (APRIL), an paper products giant accused of illegally clearing rainforests in Sumatra for pulp and paper production, reports Nine News.


Ironic conservation: APP touts tiger relocation after allegedly destroying tiger's home

(08/02/2011) A female Sumatran tiger (Panthera tigris sumatrae) has been relocated from her threatened rainforest home to Sembilang National Park. According to Asia Pulp and Paper (APP) and the Sumatran Tiger Conservation Foundation (YPHS), the tiger had become an issue in its home region due to human and wildlife conflict. The group touted saving the tiger as 'a significant moment for Sumatran tiger preservation'. However, Greenpeace says that the tiger would never have been a problem if APP were not destroying its habitat.


WWF partnering with companies that destroy rainforests, threaten endangered species


(07/25/2011) Arguably the globe's most well-known conservation organization, the World Wide Fund for Nature (WWF), has been facilitating illegal logging, vast deforestation, and human rights abuses by pairing up with notorious logging companies in a flagging effort to convert them to greener practices, alleges a new report by Global Witness. Through its program, the Global Forest and Trade Network (GFTN), WWF—known as World Wildlife Fund in the US and Canada—has become entangled with some dubious companies, including one that is imperiling orangutans in Borneo and another which has been accused of human rights abuses in the Congo rainforest. Even with such infractions, these companies are still able to tout connections to WWF and use its popular panda logo. The Global Witness report, entitled Pandering to the Loggers, calls for WWF to make large-scale changes in order to save the credibility of its corporate program.


Lego banishes Asia Pulp & Paper due to deforestation link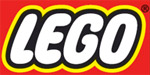 (07/07/2011) In response to a campaign by Greenpeace asserting that packaging used for its iconic toy building blocks is contributing to deforestation in Indonesia, the LEGO Group on Thursday announced it is taking steps to reduce the environmental impact of packaging materials and paper used in its products.


Profit, not poverty, increasingly the cause of deforestation

(06/13/2011) A new report highlights the increasing role commodity production and trade play in driving tropical deforestation.


Dutch buy first 'responsible' soy sourced from the Amazon

(06/08/2011) The Dutch food and feed industry has bought the first soy produced under the principles of the Round Table on Responsible Soy (RTRS), a body that aims to bring more socially and environmentally sustainable soy to market.


Is Indonesia losing its most valuable assets?


(05/16/2011) Deep in the rainforests of Malaysian Borneo in the late 1980s, researchers made an incredible discovery: the bark of a species of peat swamp tree yielded an extract with potent anti-HIV activity. An anti-HIV drug made from the compound is now nearing clinical trials. It could be worth hundreds of millions of dollars a year and help improve the lives of millions of people. This story is significant for Indonesia because its forests house a similar species. In fact, Indonesia's forests probably contain many other potentially valuable species, although our understanding of these is poor. Given Indonesia's biological richness — Indonesia has the highest number of plant and animal species of any country on the planet — shouldn't policymakers and businesses be giving priority to protecting and understanding rainforests, peatlands, mountains, coral reefs, and mangrove ecosystems, rather than destroying them for commodities?


Beaver dam lessens impact of massive oil spill in Canada

(05/09/2011) The Canadian province of Alberta has suffered its worst oil spill in 35 years with 28,000 barrels of oil (over a million gallons) spilling from a ruptured pipeline operated by Plains Midstream Canada in the Canadian boreal forest. The spill has sullied wetlands near Peace River.


Avon commits to greener palm oil

(04/15/2011) The beauty products giant Avon will purchase enough GreenPalm certificates to meet 100 percent of its palm oil use.


Pro-deforestation group criticizes palm oil giant for sustainability pact

(03/24/2011) World Growth International, a group that advocates on behalf of industrial forestry interests, has criticized Golden Agri Resources (GAR), Indonesia's largest palm oil producer, for signing a forest policy that aims to protect high conservation value and high carbon stock forest and requires free, prior informed consent (FPIC) in working with communities potentially affected by oil palm development. In a newsletter published March 10, World Growth International claimed that GAR's agreement "could severely hamper the company's growth" by limiting where it can establish new plantations and says that negotiating with multiple stakeholders "will delay and complicate any investment by the company." World Growth International concludes by implying that GAR may renege on its commitment. But Peter Heng, Managing Director, Communications and Sustainability at GAR, disagreed with World Growth International's assessment.


McDonald's launches new sourcing policy for palm oil, paper, beef to reduce global environmental impact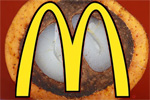 (03/11/2011) McDonald's announced a far-reaching sourcing policy that could significantly reduce the fast-food giant's impact on the environment, including global forests. Yesterday McDonald's unveiled its Sustainable Land Management Commitment, a policy that requires its suppliers to use 'agricultural raw materials for the company's food and packaging that originate from sustainably-managed land'.


Kellogg switches to 'greener' palm oil

(03/08/2011) Kellogg Company will support greener palm oil production through the purchase of 'sustainable' palm oil certificates until it can obtain a segregated, sustainable supply, said the food giant in a statement.


Green jeans: big companies start sustainable clothing initiative

(03/06/2011) Ever wonder how 'green' one pair of shoes was over another? Or how much energy, water, and chemicals went into making your pair of jeans? A new effort by over 32 companies, environmental organizations, and social watchdogs may soon allow shoppers to compare not only price and appeal, but sustainability too.


Breakthrough? Controversial palm oil company signs rainforest pact


(02/09/2011) One of the world's highest profile and most controversial palm oil companies, Golden Agri-Resources Limited (GAR), has signed an agreement committing it to protect tropical forests and peatlands in Indonesia. The deal—signed with The Forest Trust, an environmental group that works with companies to improve their supply chains—could have significant ramifications for how palm oil is produced in the country, which is the world's largest producer of palm oil.


Nike and Kimberly-Clark lead the corporate pack on forest sustainability

(01/27/2011) Forest Footprint Disclosure (FFD), which asks international companies to reveal their impact on forests around the world, has released their second review. From biofuels to travel to media, FFD named corporate leaders in 19 categories, including Kimberly Clark for Personal-Household products and Nike for Clothing, Accessories and Footwear.


Greening the world with palm oil?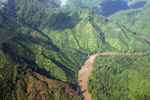 (01/26/2011) The commercial shows a typical office setting. A worker sits drearily at a desk, shredding papers and watching minutes tick by on the clock. When his break comes, he takes out a Nestle KitKat bar. As he tears into the package, the viewer, but not the office worker, notices something is amiss—what should be chocolate has been replaced by the dark hairy finger of an orangutan. With the jarring crunch of teeth breaking through bone, the worker bites into the 'bar'. Drops of blood fall on the keyboard and run down his face. His officemates stare, horrified. The advertisement cuts to a solitary tree standing amid a deforested landscape. A chainsaw whines. The message: Palm oil—an ingredient in many Nestle products—is killing orangutans by destroying their habitat, the rainforests of Borneo and Sumatra.


Sales of RSPO-certified palm oil surge 225%

(01/10/2011) Sales of palm oil certified under the leading sustainability standard surged 225 percent in 2010, suggesting growing consumer interest in more responsibly-sourced palm oil.


Kite-photography gives new perspective to whale migration

(12/22/2010) A new project sponsored by Nokia uses KAPing - kite aerial photography - to get an innovative look at whale behavior. The project will be taking place in Hawaii and will document the area's annual humpback whale migration.


Lack of price premium for certified palm oil endangers sustainability initiative

(12/19/2010) The palm oil industry's sustainability initiative is making considerable progress toward improving its environmental performance, but needs to do more to accelerate the adoption of responsible practices, argue researchers writing in mongabay.com's open access journal Tropical Conservation Science.


World leaders: take action now to save forests

(12/10/2010) Gathering at a side event hosted by Avoided Deforestation Partners, global leaders called on delegates meeting at U.N. climate talks in Cancun to come to a formal decision on REDD+, a mechanism that could compensate developing countries for reducing emissions from deforestation and degradation. REDD+ is one of the few areas where negotiations have been progressing.


Brazil's largest national bank signs zero deforestation pact for Amazon soy

(12/03/2010) Banco do Brasil, Brazil's largest state-owned bank, announced it has joined a zero deforestation pact for soy grown in the Amazon. The bank will now require farmers applying for credit to certify the origin of their soybeans.


Consumer goods industry announces goal of zero deforestation in Cancun

(11/30/2010) While governments continue to stall on action to cut greenhouse gas emissions worldwide, global corporations are promising big changes to tackle their responsibilities. The Board of Consumer Goods Forum (BCGF) has approved a resolution to achieve net zero deforestation by 2020 in products such as palm oil, soy, beef, and paper. Announced yesterday at the UN Climate Summit in Cancun, the BCGF has stated the goal will be met both by individual actions within companies and collective action, including partnerships with NGOs, development banks, and governments. With such giants as Walmart, Unilever, Carrefour, and General Mills, BCGF is made up of four hundred global consumer goods manufacturers and retailers totaling over $2.8 trillion in revenue.


U.S. companies should help drive push toward sustainable palm oil


(11/09/2010) U.S. companies should take a leadership role in helping ensure that palm oil production is sustainable and does not come at the cost of forests, climate, and communities, argues a new report published ahead of the annual meeting of the Roundtable on Sustainable Palm Oil (RSPO). The report, published by the National Wildlife Federation (NWF), says that while the U.S. is only a minor consumer of palm oil, its demand for the vegetable oil is fast rising, increasing four-fold since 2006. Palm oil, which is among the cheapest of vegetables owing to its high yield, is now found in up to 50 percent of packaged retail food products.



Page 1 | Page 2