News articles on consumption

---
Mongabay.com news articles on consumption in blog format. Updated regularly.






Ongoing overkill: loss of big herbivores leading to 'empty landscapes'
(05/01/2015) Ten thousand years from now, human historians—or alien ones—may view the current wave of biodiversity loss and extinctions as concurrent with the Pleistocene extinction. At that time, peaking around 11,000 years ago, many scientists argue that human hunters killed off the majority of the world's big species. According to a paper today in history may be repeating itself.
Jane Goodall: 5 reasons to have hope for the planet
(11/19/2014) Jane Goodall is not only arguably the most famous conservationist who ever lived, but also the most well-known and respected female scientist on the planet today. Her path to reach that stature is an unlikely as it is inspiring. Told to 'never give up' by her mother, Goodall set out in her 20s to pursue her childhood dream: to live with animals in Africa. By the time she was 26 she doing just this.
Demand for shark fin plunging
(08/12/2014) Shark fin demand has dropped precipitously in China in just a few years, according to a new report by WildAid. Shark fin traders in Guangzhou—the current informal capital of the shark fin trade—say their sales have fallen by 82 percent in just two years, according to WildAid.
Booming populations, rising economies, threatened biodiversity: the tropics will never be the same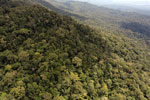 (07/07/2014) For those living either north or south of the tropics, images of this green ring around the Earth's equator often include verdant rainforests, exotic animals, and unchanging weather; but they may also be of entrenched poverty, unstable governments, and appalling environmental destruction. A massive new report, The State of the Tropics, however, finds that the truth is far more complicated.
The beef with beef: how 12 strategies could drastically cut agricultural emissions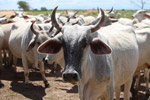 (04/25/2014) Eating less beef, cutting food waste, and utilizing farm landscapes to sequester carbon are three ways a new report suggests the world could rapidly tackle agricultural emissions. Currently, global agriculture accounts for nearly a fifth of the world's greenhouse gas emissions when agriculturally-linked deforestation is included.
35 pictures of the sharkfin trade that will shock and dismay you
(02/07/2014) Last month scientists released a study warning that one quarter of all sharks and rays are threatened with extinction. The research was the result of collaboration between 300 scientists from 64 countries. It concluded that overfishing is the biggest threat to the most number of species, noting that up to 73 million sharks are killed each year for their fins alone.
Primary school children build fuel-efficient stoves in Uganda
(01/10/2014) A group of young children have become a catalyst in the effort to save Kibale National Park from deforestation. Children from Iruhuura Primary School in Uganda have collaborated with the Kasiisi Project and Camp Uganda to build fuel-efficient stoves, developing a more sustainable method of wood consumption around the hugely-biodiverse Kibale National Park.
Average American consumes 50,000 pounds of raw materials annually for the stuff they buy
(12/10/2013) The average American car weighs about 3,000 pounds. But to produce that vehicle, a lot more raw materials were used than its final weight! Maybe as much as 100 times more, as reported by scientists in a recent paper in the Proceedings of National Academy of Science. For this car to be produced, iron ore is mined in Australia and made into steel. Steel is then shipped to Japan and made into a car, which is then sold in the U.S. Most studies until now, measured national consumption by accounting only for the final weight of the products we purchase.
Renewable energy revolution will require better management of metals

(10/30/2013) If we are to avoid catastrophic climate change, scientists say global society will need a rapid and aggressive replacement of fossil fuel energy for renewable, such as solar, wind, geo-thermal, and tidal. While experts say a renewable revolution would not only mitigate climate change but also likely invigorate economies and cut life-threatening pollution, such a revolution would not come without challenges. According to a new commentary piece in Nature Geoscience one of the largest challenges of the renewable revolution will be rising demand for metals, both rare and common.
'Sustainable' tropical timber trade a misnomer, says group

(10/24/2013) The production and trade in 'sustainable' timber products in Southeast Asia is mostly 'a mirage' due to questionable forestry practices and loopholes in import regulations, alleges a new report from Friends of the Earth International.
Advertising campaign changing minds in China on ivory trade
(10/16/2013) For three years, the International Fund for Animal Welfare (IFAW) has been running advertizing campaigns in Chinese cities to raise awareness on the true source of ivory: slaughtered elephants. A recent evaluation of the campaign by Rapid Asia found that 66 percent of those who saw the ads said they would "definitely" not buy ivory in the future.
Organization proposes climate change warning labels at the gas pump
(09/05/2013) Rob Shirkey is the founder of the Toronto-based, not-for-profit organization Our Horizon. Inspired by his grandfather's last words to him, "Do what you love," Shirkey quit his job and founded the organization. Our Horizon is founded on the basis that we are all responsible for global climate change through our daily collective choices. It endeavors to influence those choices, specifically with the goal of convincing municipalities to require climate change warning labels on gasoline pumps.
Humanity consumes this year's resources 133 days too early
(08/20/2013) Today is Earth Overshoot Day, according to the Global Footprint Network and WWF's Living Planet Report, which means the seven billion people on Earth have consumed the globe's renewable resources for the year. In other words for the next 133 days humanity will be accumulating ecological debt by overdrawing on our collective resources.
Foodies eat lab-grown burger that could change the world

(08/06/2013) Yesterday at a press event in London, two food writers took a bite into the world's most unusual hamburger. Grown meticulously from cow stem cells, the hamburger patty represents the dream (or pipedream) of many animal rights activists and environmentalists. The burger was developed by Physiologist Mark Post of Maastricht University and funded by Google co-founder Sergey Brin in an effort to create real meat without the corresponding environmental toll.
Zoos call on governments to take urgent action against illegal wildlife trade (photos)
(07/24/2013) In a single night in March, a band of heavily-armed, horse-riding poachers slaughtered 89 elephants in southern Chad, thirty of which were pregnant females. The carnage was the worst poaching incident of the year, but even this slaughter paled in comparison to the 650 elephants killed in a Cameroon park in 2012. Elephant poaching is hitting new records as experts say some 30,000 elephants are being killed every year for their ivory tusks. But the illegal wildlife trade—estimated at $19 billion—is not just decimating elephants, but also rhinos, big cats, great apes, and thousands of lesser-known species like pangolins and slow lorises. This growing carnage recently led to representatives of over 40 zoos and dozens of wildlife programs to call on governments around the world to take immediate action on long-neglected wildlife crime.
Mining companies must turn to recycling as demand for metals grows

(04/30/2013) Demand for metals is likely to increase tenfold as developing economies surge ahead, putting severe stress on the natural environment, a new report from the United Nations Environment Program (Unep) has warned. The organization has suggested a novel response: bring in the mining companies—often seen as the environmental villains—to sort out the recycling.
What if companies actually had to compensate society for environmental destruction?
(04/29/2013) The environment is a public good. We all share and depend on clean water, a stable atmosphere, and abundant biodiversity for survival, not to mention health and societal well-being. But under our current global economy, industries can often destroy and pollute the environment—degrading public health and communities—without paying adequate compensation to the public good. Economists call this process "externalizing costs," i.e. the cost of environmental degradation in many cases is borne by society, instead of the companies that cause it. A new report from TEEB (The Economics of Ecosystems and Biodiversity), conducted by Trucost, highlights the scale of the problem: unpriced natural capital (i.e. that which is not taken into account by the global market) was worth $7.3 trillion in 2009, equal to 13 percent of that year's global economic output.
China 'looting' Africa of its fish

(04/24/2013) Just 9% of the millions of tonnes of fish caught by China's giant fishing fleet in African and other international waters is officially reported to the UN, say researchers using a new way to estimate the size and value of catches. Fisheries experts have long considered that the catches reported by China to the UN's Food and Agriculture Organization (UNFAO) are low but the scale of the possible deception shocked the authors.
Gucci launches 'zero-deforestation' handbag
(03/07/2013) Gucci has rolled out a collection of 'zero-deforestation' leather handbags. Each handbag comes with a 'passport' that provides the history of the product's supply chain going back to the ranch that produced the leather. The line emerged out of concerns that leather in the fashion industry is contributing to deforestation in the Brazilian Amazon, where roughly two-thirds of forest destruction is for cattle production.
Captive frogs may be spreading diseases to wild cousins across Southeast Asia

(03/07/2013) Scientists have documented a series of links between exotic frogs for trade and diseases in wild frogs in Southeast Asia, including the first documented case of the chytrid fungus—a virulent and lethal disease—in Singapore. According to researchers writing in a new study in EcoHealth, frogs imported into Southeast Asia as pets, food, or traditional medicine are very likely spreading diseases to wild populations.
Saving forests by stemming agricultural sprawl
(03/01/2013) I'm fortunate to travel the world helping conserve habitats for some of the world's most iconic species. When I visit places like the Amazon and Sumatra, I'm still awestruck by their diversity and pristine beauty. I'm also reminded how threatened they are. Our growing demand for food and fiber is fueling deforestation in resource-rich regions of the world. As environmentalists, if we don't change where and how we produce food and fiber, we can turn off the lights and go home. There won't be any biodiversity left to protect.
Scientists: stop treating population growth as a 'given' and empower women
(02/27/2013) Climate change, biodiversity loss, resource depletion, water scarcity, and land issues: almost all of the world's environmental problems are underpinned by too many people inhabiting a finite planet. A new study in the Proceedings of the Royal Society B warns that overpopulation—combined with over-consumption—is threatening to push the entire globe into "a collapse of global civilization." But cultural changes, especially more empowerment of women and access to contraceptives, may hold the key to reducing population growth and eventual sustainability.
Pity the pangolin: little-known mammal most common victim of the wildlife trade
(02/11/2013) Last year tens-of-thousands of elephants and hundreds of rhinos were butchered to feed the growing appetite of the illegal wildlife trade. This black market, largely centered in East Asia, also devoured tigers, sharks, leopards, turtles, snakes, and hundreds of other animals. Estimated at $19 billion annually, the booming trade has periodically captured global media attention, even receiving a high-profile speech by U.S. Secretary of State, Hillary Clinton, last year. But the biggest mammal victim of the wildlife trade is not elephants, rhinos, or tigers, but an animal that receives little notice and even less press: the pangolin. If that name doesn't ring a bell, you're not alone.
WWF and National Geographic ask: 'How much stuff do you need?'

(02/04/2013) Seven billion people inhabit the planet and all require food and water, but less than one percent of the water found on the planet is fresh and accessible and 70 percent of that goes to growing crops. Meanwhile temperatures are rising worldwide due to the overuse of fossil fuel energy. Given these issues, a new series of videos by WWF and National Geographic, entitled Make Choices Count, aims to get people thinking about the environmental impact of commonly used items. The first video (see below) focuses on one of our most ubiquitous items: the cotton T-shirt.
Asian bear farming: breaking the cycle of exploitation (warning: graphic images)
(01/31/2013) In the forests of Asia, bears are being captured. These captives will be sent to bear farms, most unregulated and illegal, where they will be kept alive in a small cage, locked away for life. Their bodies will be used as renewable natural resources, from which profit will be made through the extraction of internal organs and fluids. By surgically inserting a permanent catheter into the bears' gall bladders, "farmers" extract several ounces of their bile. In a cycle of exploitation across east Asia, traditional medicine shops receive these daily shipments of bear bile products, while consumers support the industry through the purchase of these products, sustaining a supply-and-demand chain that puts more and more bears in cages as wild populations dwindle.
Forests, farming, and sprawl: the struggle over land in an Amazonian metropolis
(12/04/2012) The city of Parauapebas, Brazil is booming: built over the remains of the Amazon rainforest, the metropolis has grown 75-fold in less than 25 years, from 2,000 people upwards of 150,000. But little time for urban planning and both a spatial and mental distance from the federal government has created a frontier town where small-scale farmers struggle to survive against racing sprawl, legal and illegal mining, and a lack of investment in environmental protection. Forests, biodiversity, and subsistence farmers have all suffered under the battle for land. In this, Parauapebas may represent a microcosm both of Brazil's ongoing problems (social inequality, environmental degradation, and deforestation) and opportunity (poverty alleviation, reforestation, and environmental enforcement).
Pledge to end wildlife trafficking for Wildlife Conservation Day

(12/04/2012) Today has been dubbed the first ever global Wildlife Conservation Day. To honor it, a coalition of conservation groups—including WWF and Wildlife Conservation Society (WCS)—are working to raise awareness of illegal wildlife trafficking. Poaching for traditional medicine, bushmeat, and other products has put innumerable species at risk, including tigers, rhinos, sharks, and elephants.
'Exporting deforestation': China is the kingpin of illegal logging
(11/29/2012) Runaway economic growth comes with costs: in the case of China's economic engine, one of them has been the world's forests. According to a new report by the Environmental Investigation Agency (EIA), China has become the number one importer of illegal wood products from around the world. Illegal logging—which threatens biodiversity, emits carbon, impoverishes local communities, and is often coupled with other crimes—has come under heavy pressure in recent years from the U.S., the EU, and Australia. Each of these has implemented, or will soon implement, new laws that make importing and selling illegal wood products domestic crimes. However, China's unwillingness to tackle its vast appetite for illegal timber means the trade continues to decimate forests worldwide.
Is your Halloween candy linked to rainforest destruction?

(10/11/2012) A campaign by the Cheyenne Mountain Zoo hopes to raise awareness about the link between Halloween candy and deforestation in Indonesia and Malaysia. Employing the images of Critically Endangered orangutans, the zoo urges consumer to only buy candy containing eco-certified palm oil by the Round Table on Sustainable Palm Oil (RSPO).
Dollar General drops APP due to rainforest destruction concerns

(10/11/2012) U.S. retailer Dollar General has stopped sourcing paper products from controversial brand Asia Pulp and Paper (APP), according to the World Wide Fund for Nature (WWF) which has targeted 20 companies for selling APP-sourced tissue and paper towels. APP has been under fire for years for deforestation on the Indonesian island of Sumatra, the last home to the Sumatran tiger (Panthera tigris sumatrae), Sumatran orangutan (Pongo abelii), and Sumatran elephant (Elephas maximus sumatranus), each of which is listed as Critically Endangered by the IUCN Red List.
Over 80 species targeted by hunters in Brazil's northeast

(09/17/2012) A new survey of hunting in Brazil's northeastern state of Paraíba, finds that hunters target, often illegally over 80 species for food, the pet trade, medicine, leather, fur, and ornaments. Over half of the species, mainly birds and mammals, are targeted for food, according to the research published in mongabay.com's open access journal Tropical Conservation Science.
Yuppies are killing rhinos, tigers, elephants

(09/07/2012) Yuppies, not elderly rural consumer, are driving the trade that is decimating some of the world's most iconic endangered species, including tigers, elephants, rhinos, pangolins, and bears, said experts meeting at a workshop in Vietnam.
Human society surpasses 'nature's budget' today

(08/22/2012) As of today, August 22nd, humanity has overshot the world's annual ecological budget, according to the Global Footprint Network, which tracks global consumption related to resource availability and sustainability. The organization looks at a variety of data including the world's fisheries, forests, agriculture, water, mining, and greenhouse gas emissions.
Campaign cuts Norway's palm oil consumption 64%

(07/25/2012) A campaign run by environmental activists has helped lead to a 87 percent reduction in palm oil use by eight major food companies in Norway, reports Rainforest Foundation Norway, which led the effort.
Wealthy consumption threatens species in developing countries
(07/11/2012) Consumption in wealthy nations is imperiling biodiversity abroad, according to a new study in Nature that investigates the link between international trade and biodiversity decline. The study shows how threats to biodiversity and ecosystems, located primarily in developing countries, can be connected to consumer demand for goods in wealthier nations. Some of the major commodities include coffee, cocoa, soy, beef and palm oil.
Cowards at Rio?: organizations decry 'pathetic' agreement
(06/20/2012) As world leaders head to Rio de Janeiro for the UN Summit on Sustainable Development, environmental and poverty groups are denouncing the last-minute text agreed on by dignitaries as "pathetic," (Greenpeace), a "damp squib" (Friends of the Earth), "a dead end" (Oxfam), and, if nothing changes, "a colossal waste of time" (WWF). "We were promised the 'future we want' but are now being presented with a 'common vision' of a polluter's charter that will cook the planet, empty the oceans and wreck the rain forests," the head of Greenpeace, Kumi Naidoo, said. "This is not a foundation on which to grow economies or pull people out of poverty, it's the last will and testament of a destructive twentieth century development model."
Scientists: if we don't act now we're screwed
(06/07/2012) Scientists warn that the Earth may be reaching a planetary tipping point due to a unsustainable human pressures, while the UN releases a new report that finds global society has made significant progress on only four environmental issues out of ninety in the last twenty years. Climate change, overpopulation, overconsumption, and ecosystem destruction could lead to a tipping point that causes planetary collapse, according to a new paper in Nature by 22 scientists. The collapse may lead to a new planetary state that scientists say will be far harsher for human well-being, let alone survival.
IKEA logging old-growth forest for low-price furniture in Russia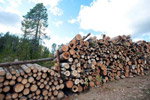 (05/30/2012) A new campaign is targeting IKEA, the world's biggest furniture retailer, for logging old-growth forests in the Karelia region of Russia. An alliance of groups, headed by the Swedish NGO Protect the Forest, allege that IKEA's subsidiary, Swedwood, is clearcutting thousands of hectares of old and biodiverse forests. But, Swedwood's 300,000 hectare concession is certified by the Forest Stewardship Council (FSC), generally considered the world's strongest forestry certifier.
Massive economic growth does little for happiness in China

(05/29/2012) Economic growth alone may not raise happiness, according to a recent study in the Proceedings of the National Academy Science (PNAS). Despite a stunning economic growth rate of around 10 percent per year over the last two decades, China's people have not seem a big boost in their overall life satisfaction.
Charting a new environmental course in China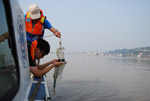 (05/21/2012) Founded in 1951, The Nature Conservancy (TNC) works in more than 30 countries and has projects in all 50 of the United States. The Conservancy has over one million members, and has protected more than 119 million acres of wild-lands and 5,000 miles of rivers worldwide. TNC has taken an active interest in China, the world's most populated nation, and in many important ways, a critical center of global development. The following is an interview with multiple directors of The Nature Conservancy's China Program.
Consumption, population, and declining Earth: wake-up call for Rio+20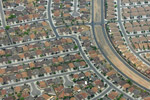 (05/15/2012) Currently, human society is consuming natural resources as if there were one-and-a-half Earths, and not just a single blue planet, according to the most recent Living Planet Report released today. If governments and societies continue with 'business-as-usual' practices, we could be consuming three years of natural resources in 12 months by 2050. Already, this ecological debt is decimating wildlife populations worldwide, disproportionately hurting the world's poor and most vulnerable, threatening imperative resources like food and water, heating up the atmosphere, and risking global well-being.
Organizations target rhino horn consumption in China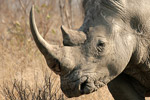 (05/07/2012) Last year nearly 450 rhinos were killed for their horns in South Africa, which has become the epicenter for the global rhino poaching epidemic. Rhinos are dying to feed rising demand for rhino horn in Asia, which is ground up and sold as traditional Chinese medicine, even though scientific studies have shown that rhino horn has no medicinal benefit. Now, two organizations, the African Wildlife Foundation (AWF) and Wildaid have announced a partnership to move beyond anti-poaching efforts and target rhino horn consumption in China.
For Earth Day, 17 celebrated scientists on how to make a better world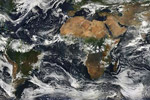 (04/22/2012) Seventeen top scientists and four acclaimed conservation organizations have called for radical action to create a better world for this and future generations. Compiled by 21 past winners of the prestigious Blue Planet Prize, a new paper recommends solutions for some of the world's most pressing problems including climate change, poverty, and mass extinction. The paper, entitled Environment and Development Challenges: The Imperative to Act, was recently presented at the UN Environment Program governing council meeting in Nairobi, Kenya.
UN: wild teak forests declining

(03/28/2012) Wild teak forests continue to decline, threatening genetic diversity, while commercial planted teak forests are on the rise, according to a new assessment by the Food and Agriculture Organization (FAO). Overall, teak forests have declined by 1.3 percent, or 385,000 hectares, worldwide from 1992 to 2010. Teak (Tectona grandis) is used for a variety of commercial purposes, including outdoor furniture and flooring.
More big companies disclosing impacts on forests
(02/07/2012) More companies are reporting on the impact of their operations on global forests, finds a new report. Eighty-seven global corporations disclosed their "forest footprint" in 2011, according to the third Forest Footprint Disclosure (FFD), which asks companies to report on their impact on forests based on their use of five commodities: soy, palm oil, timber and pulp, cattle, and biofuels. This is a 11 percent rise from the companies that reported in 2010, including the first reports by companies such as the Walt Disney Company, Tesco UK, and Johnson & Johnson. However a number of so-called "green" companies continue to refuse to disclose, including Patagonia, Stonyfield Farms, and Whole Foods Markets Inc.
Vampire and bird frogs: discovering new amphibians in Southeast Asia's threatened forests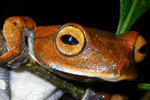 (02/06/2012) In 2009 researchers discovered 19,232 species new to science, most of these were plants and insects, but 148 were amphibians. Even as amphibians face unprecedented challenges—habitat loss, pollution, overharvesting, climate change, and a lethal disease called chytridiomycosis that has pushed a number of species to extinction—new amphibians are still being uncovered at surprising rates. One of the major hotspots for finding new amphibians is the dwindling tropical forests of Southeast Asia.
87 marine mammals still eaten by people

(01/24/2012) Threats to marine mammals usually include climate change, drowning as by-catch, pollution, depletion of prey, but what about eating marine mammals? A new study in Biological Conservation finds that a surprising 87 marine mammals—including polar bears, small whales, and dolphins—have been eaten as food since 1990 in at least 114 countries.
Pangolins imperiled by internet trade--are companies responding quickly enough?

(01/24/2012) You can buy pretty much anything on the internet: from Rugby team garden gnomes to Mickey Mouse lingerie. In some places, consumers have even been able to purchase illegal wildlife parts, such as ivory and rhino horn. In fact, the internet has opened up the black market wildlife trade contributing to the destruction of biodiversity worldwide. Pangolins, shy, scaly, anteater-like animals in appearance, have not been immune: in Asia the small animals are killed en masse to feed rising demand for Chinese traditional medicine, placing a number of species on the endangered list.
Economic slowdown leads to the pulping of Latvia's forests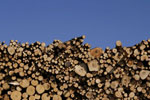 (01/23/2012) The economic crisis has pushed many nations to scramble for revenue and jobs in tight times, and the small Eastern European nation of Latvia is no different. Facing tough circumstances, the country turned to its most important and abundant natural resource: forests. The Latvian government accepted a new plan for the nation's forests, which has resulted in logging at rates many scientists say are clearly unsustainable. In addition, researchers contend that the on-the-ground practices of state-owned timber giant, Latvijas Valsts meži (LVM), are hurting wildlife and destroying rare ecosystems.
Malaysian sustainable timber certification fails Dutch standards
(10/23/2011) An independent panel in the Netherlands has found that the Malaysian Timber Certification Scheme (MTCS) falls short of Dutch standards for sustainable forestry. The final decision comes after a series of judgements and appeals with the latest panel concluding that MTCS still allows natural forest to be destroyed for monoculture plantation and that the scheme ignores the rights of indigenous people.
Children on the frontlines: the e-waste epidemic in Africa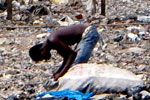 (09/09/2011) In Agbogbloshie, a slum outside the capital city of Accra, Ghana, tons of electronic waste lies smoldering in toxic piles. Children make their way through this dangerous environment, desperate to strip even a few ounces of copper, aluminum, brass, and zinc from worn-out electronics originating from the United States and Europe. "The smell alone will drive all but the most desperate away, but many are so desperate they persevere despite the obvious dangers. It is a very tough thing to witness," explains Dr. Kwei Quartey, a Ghanaian author and physician, in a recent mongabay.com interview.
The importance of recognizing viewpoints in a rapidly changing world
(08/16/2011) Is oil palm bad? Is protecting tropical forests more important than converting them for economic development? Should we spike trees to make sure no one cuts them down? Answers to these questions depend on which side of the argument you're on. But often people on either side of debates hardly know what their opponents are thinking.
Taking corporate sustainability seriously means changing business culture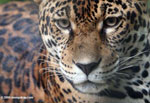 (08/11/2011) As more and more people demand companies to become sustainable and environmentally conscious, many corporations are at a loss of how to begin making the changes necessary. If they attempt to make changes—but fall short or focus poorly—they risk their actions being labeled as 'greenwash'. In addition, if they implement smart changes and self-regulations, but their employees don't buy-in to the process, all their investments will be for nothing. This is where Accountability Now, a young, fresh social responsibility agency, comes in. Clare Raybould, director of Accountability Now, believes companies—large and small—have the potential to change the world for the better, but they simply need a guiding hand to change not just the way a company works, but its culture.
Balancing agriculture and rainforest biodiversity in India's Western Ghats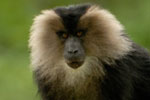 (08/08/2011) When one thinks of the world's great rainforests the Amazon, Congo, and the tropical forests of Southeast Asia and Indonesia usually come to mind. Rarely does India—home to over a billion people—make an appearance. But along India's west coast lies one of the world's great tropical forests and biodiversity hotspots, the Western Ghats. However it's not just the explosion of life one finds in the Western Ghats that make it notable, it's also the forest's long—and ongoing—relationship to humans, lots of humans. Unlike many of the world's other great rainforests, the Western Ghats has long been a region of agriculture. This is one place in the world where elephants walk through tea fields and tigers migrate across betel nut plantations. While wildlife has survived alongside humans for centuries in the region, continuing development, population growth and intensification of agriculture are putting increased pressure on this always-precarious relationship. In a recent paper in Biological Conservation, four researchers examine how well agricultural landscapes support biodiversity conservation in one of India's most species-rich landscapes.
Protected areas not enough to save life on Earth
(08/03/2011) Since the creation of Yellowstone National Park in 1872 protected areas have spread across the world. Today, over 100,000 protected areas—national parks, wildlife refuges, game reserves, marine protected areas (MPAs), wildlife sanctuaries, etc.—cover some 7.3 million square miles (19 million kilometers), mostly on land, though conservation areas in the oceans are spreading. While there are a number of reasons behind the establishment of protected areas, one of the most important is the conservation of wildlife for future generations. But now a new open access study in Marine Ecology Progress Series has found that protected areas are not enough to stem the loss of global biodiversity. Even with the volume of protected areas, many scientists say we are in the midst of a mass extinction with extinction levels jumping to 100 to 10,000 times the average rate over the past 500 million years. While protected areas are important, the study argues that society must deal with the underlying problems of human population and overconsumption if we are to have any chance of preserving life on Earth—and leaving a recognizable planet for our children.
Lego banishes Asia Pulp & Paper due to deforestation link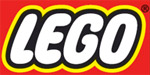 (07/07/2011) In response to a campaign by Greenpeace asserting that packaging used for its iconic toy building blocks is contributing to deforestation in Indonesia, the LEGO Group on Thursday announced it is taking steps to reduce the environmental impact of packaging materials and paper used in its products.
Over 80 percent of urban Congolese eat bushmeat

(06/27/2011) Bushmeat is one of the major threats to wildlife in parts of Africa: large and medium-sized animals are vanishing from regions in a trend dubbed by biologists the 'empty forest syndrome'. A number of popularly consumed species are also threatened with global extinction. A new study in mongabay.com's open access journal Tropical Conservation Science surveyed 1,050 households in Brazzaville, the capital of Republic of the Congo, regarding their consumption of bushmeat only to find that the practice was practically universal: 88.3 percent of households in Brazzaville consumed bushmeat.
Ocean prognosis: mass extinction
(06/20/2011) Multiple and converging human impacts on the world's oceans are putting marine species at risk of a mass extinction not seen for millions of years, according to a panel of oceanic experts. The bleak assessment finds that the world's oceans are in a significantly worse state than has been widely recognized, although past reports of this nature have hardly been uplifting. The panel, organized by the International Program on the State of the Ocean (IPSO), found that overfishing, pollution, and climate change are synergistically pummeling oceanic ecosystems in ways not seen during human history. Still, the scientists believe that there is time to turn things around if society recognizes the need to change.
Ahead of meeting, Forest Stewardship Council (FSC) loses another supporter

(06/19/2011) The forest organization, FERN, has pulled its support from the Forest Stewardship Council (FSC), reports FSC-Watch. FERN has quit the increasingly troubled organization due to FSC pursuing carbon credits through forestry. The FSC loses FERN just weeks before its 6th General Assembly, in which FSC partners—including private corporations and some environmental groups—will meet to debate current practices.
Environment versus economy: local communities find economic benefits from living next to conservation areas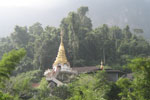 (06/12/2011) While few would question that conserving a certain percentage of land or water is good for society overall, it has long been believed that protected areas economically impoverish, rather than enrich, communities living adjacent to them. Many communities worldwide have protested against the establishment of conservation areas near them, fearing that less access and increased regulations would imperil their livelihoods. However, a surprising study overturns the common wisdom: showing that, at least in Thailand and Costa Rica, protected areas actually boost local economies and decrease poverty.
Mattel to investigate toy packaging sources after Greenpeace alleges deforestation link

(06/09/2011) Mattel will investigate the sources of its packaging material following a prominent campaign by Greenpeace that linked the Los Angeles-based toy-maker to deforestation in Indonesia. In a statement, Mattel said it "does it contract directly with Sinar Mas/APP" — the paper products Greenpeace has tied to destruction of rainforests in Sumatra. But Mattel said it has instructed its packaging suppliers to stop sourcing pulp from Sinar Mas/APP until it has investigated the Greenpeace's allegations.
Ecosystem Goods and Services from Plantation Forests

(06/06/2011) Given that plantations cover 140 million hectares, or 4% of the global forested area, and are a growing source of round wood and pulp, Ecosystem Goods and Services from Plantation Forests is very well timed edited value that can add value to the discussion and implementation of sustainable forest management within a carbon constrained and biodiversity depleted global economic system.
Shipping firm pledges to disconnect itself from rainforest destruction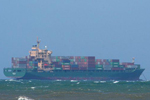 (05/25/2011) The Danish shipping giant Maersk pledged this week to stop purchasing containers with floors made from uncertified tropical hardwood, reports Deutsche Welle press. In an effort to reduce illegal logging and combat climate change, the company will be turning to recycled plastic, bamboo, and tropical wood certified by the Forest Stewardship Council (FSC) for its flooring. The Copenhagen-based firm is the first cargo company to transition to 'green containers' as part of a sustainable business strategy.
Australia forest destruction connected to local products

(05/15/2011) Some of Australia's most popular stores are driving the destruction of native forests, according to a report by a new environmental group Markets for Change (MFC). Furniture, building materials, and paper products were found to be coming at the expense of native forests in Australia and being sold by over 30 businesses in the country, such as Freedom Furniture, Bunnings, Officeworks, Staples, Target, Coles, and Woolsworths.
Ten-year-old takes on KFC for destroying US forests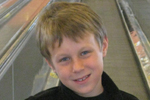 (05/15/2011) Cole Rasenberger's quest to save forests in the US South started as a school assignment to 'be an activist' about something important to him. However, after learning from Dogwood Alliance that coastal forests in North Carolina are being destroyed to make throw-away paper packaging for big fast food companies—such as McDonalds and KFC—Cole Rasenberger, at the age of 8, became more than an activist; he became an environmental leader! He started by targeting McDonalds directly. With the help of 25 friends, and his elementary school administration, he got every student in his school to sign postcards to McDonalds. In all, Cole sent 2,250 postcards to McDonalds.
Cambodia's wildlife pioneer: saving species and places in Southeast Asia's last forest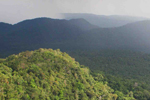 (05/11/2011) Suwanna Gauntlett has dedicated her life to protecting rainforests and wildlife in some of the world's most hostile and rugged environments and has set the trend of a new generation of direct action conservationists. She has designed, implemented, and supported bold, front-line conservation programs to save endangered wildlife populations from the brink of extinction, including saving the Amur Tiger (also known as the Siberian Tiger) from extinction in the 1990s in the Russian Far East, when only about 80 individuals remained and reversing the drastic decline of Olive Ridley sea turtles along the coast of Orissa, India in the 1990s, when annual nestings had declined from 600,000 to a mere 8,130. When she first arrived in Cambodia in the late 1990s, its forests were silent. 'You couldn't hear any birds, you couldn't hear any wildlife and you could hardly see any signs of wildlife because of the destruction,' Gauntlett said. Wildlife was being sold everywhere, in restaurants, on the street, and even her local beauty parlor had a bear.
Elephants: the gardeners of Asia's and Africa's forests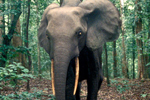 (04/25/2011) It seems difficult to imagine elephants delicately tending a garden, but these pachyderms may well be the world's weightiest horticulturalist. Elephants both in Asia and Africa eat abundant amounts of fruit when available; seeds pass through their guts, and after expelled—sometimes tens of miles down the trail—sprouts a new plant if conditions are right. This process is known by ecologists as 'seed dispersal', and scientists have long studied the 'gardening' capacities of monkeys, birds, bats, and rodents. Recently, however, researchers have begun to document the seed dispersal capacity of the world's largest land animal, the elephant, proving that this species may be among the world's most important tropical gardeners.
Carbon labeling good for consumers and business

(03/31/2011) Want to know how many calories are in a serving from that box of cereal? Simply turn it over and you can read a wealth of information: calories, fat, fiber, nutrients. But what if you'd like to know how much carbon was emitted to produce your breakfast? Currently, you're out of luck. But an article in Nature Climate Change argues that labeling products—from food to household products—with their carbon footprint could reduce emissions over time as consumers and companies react to better environmental transparency. A 'carbon footprint' measures the total amount of greenhouse gases emitted to produce a product or service.
15 conservation issues to watch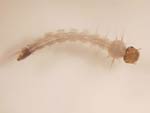 (03/14/2011) Deforestation, oil spills, coral acidification: these are just a few examples of ongoing, and well-researched, environmental changes that are imperiling the world's biodiversity. But what issues are on the horizon? At the end of 2010, experts outlined in Trends in Ecology & Evolution 15 issues that may impact conservation efforts this year and beyond, but are not yet widely known. These are issues you may never hear about it again or could dominate tomorrow's environmental headlines. "Our aim was to identify technological advances, environmental changes, novel ecological interactions and changes in society that could have substantial impacts on the conservation of biological diversity […] whether beneficial or detrimental," the authors write in the paper. Experts originally came up with 71 possible issues and then whittled it down to the 15 most important—and least known.
Green jeans: big companies start sustainable clothing initiative

(03/06/2011) Ever wonder how 'green' one pair of shoes was over another? Or how much energy, water, and chemicals went into making your pair of jeans? A new effort by over 32 companies, environmental organizations, and social watchdogs may soon allow shoppers to compare not only price and appeal, but sustainability too.
Slow but steady progress on recognizing indigenous land rights is interrupted by commodity boom

(02/09/2011) Progress over the past 25 years in recognizing indigenous peoples' rights to land and resources has been interrupted by a worldwide commodity boom, argues a new report published by the Rights and Resources Initiative (RRI). The report says that surging food and energy prices—and associated appreciation of land values—have led some governments to pause on land tenure reform, and in some cases, rollback hard-won rights. The report cites instances in Asia, Africa, and South America where large blocks of land traditionally used by local people have been sold or leased to industrial interests. In a conversation with mongabay.com, Andy White, coordinator of RRI, discussed the new report and broader rights issues.
The ocean crisis: hope in troubled waters, an interview with Carl Safina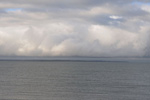 (02/07/2011) Being compared—by more than one reviewer—to Henry Thoreau and Rachel Carson would make any nature writer's day. But add in effusive reviews that compare one to a jazz musician, Ernest Hemingway, and Charles Darwin, and you have a sense of the praise heaped on Carl Safina for his newest work, The View from Lazy Point: A Natural Year in an Unnatural World. Like Safina's other books, The View from Lazy Point focuses on the beauty, poetry, and crisis of the world's oceans and its hundreds-of-thousands of unique inhabitants. Taking the reader on a journey around the world—the Arctic, Antarctic, and the tropics—Safina always returns home to take in the view, and write about the wildlife of his home, i.e. Lazy Point, on Long Island. While Safina's newest book addresses the many ways in which the ocean is being degraded, depleted, and ultimately imperiled as a living ecosystem (such as overfishing and climate change) it also tweezes out stories of hope by focusing on how single animals survive, and in turn how nature survives in an increasingly human world. However, what makes Safina's work different than most nature writing is his ability to move seamlessly from contemporary practical problems to the age-old philosophical underpinnings that got us here. By doing so, he points a way forward.
From Cambodia to California: the world's top 10 most threatened forests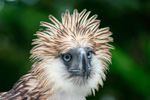 (02/02/2011) Growing populations, expanding agriculture, commodities such as palm oil and paper, logging, urban sprawl, mining, and other human impacts have pushed many of the world's great forests to the brink. Yet scientists, environmentalists, and even some policymakers increasingly warn that forests are worth more standing than felled. They argue that by safeguarding vulnerable biodiversity, sequestering carbon, controlling erosion, and providing fresh water, forests provide services to humanity, not to mention the unquantifiable importance of having wild places in an increasingly human-modified world. Still, the decline of the world's forests continues: the FAO estimating that around 10 million hectares of tropical forest are lost every year. Of course, some of these forests are more imperiled than others, and a new analysis by Conservation International (CI) has catalogued the world's 10 most threatened forests.
Record high fish consumption keeps populations imperiled

(02/01/2011) More people than ever are eating more fish than ever, according to a new report by the United Nations covering the year 2008. At the same time, fish populations in the world's oceans continue to decline threatening marine ecosystems, food security, and the fishing industry itself.
Nike and Kimberly-Clark lead the corporate pack on forest sustainability

(01/27/2011) Forest Footprint Disclosure (FFD), which asks international companies to reveal their impact on forests around the world, has released their second review. From biofuels to travel to media, FFD named corporate leaders in 19 categories, including Kimberly Clark for Personal-Household products and Nike for Clothing, Accessories and Footwear.
World has run out of fishing grounds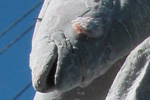 (12/06/2010) The world's oceans can no longer accommodate fisheries expansion, confirms a study conducted by joint effort between the University of British Columbia and the National Geographic Society. The study is the first of its kind to analyze the geographic expansion of global fisheries. Published in the journal PLoS ONE, the study lends additional credence to reports that current fishing practices are unsustainable. Researchers holistically determined the ecological footprint of commercial fisheries by looking at primary production—the tiny organisms that make up the bottom of the food chain—and calculating the amount necessary to support current fishing yields around the world from 1950 to 2005. The study finds that the amount of primary production required to maintain commercial fishing at current levels far exceeds that which exists.
Consumer goods industry announces goal of zero deforestation in Cancun

(11/30/2010) While governments continue to stall on action to cut greenhouse gas emissions worldwide, global corporations are promising big changes to tackle their responsibilities. The Board of Consumer Goods Forum (BCGF) has approved a resolution to achieve net zero deforestation by 2020 in products such as palm oil, soy, beef, and paper. Announced yesterday at the UN Climate Summit in Cancun, the BCGF has stated the goal will be met both by individual actions within companies and collective action, including partnerships with NGOs, development banks, and governments. With such giants as Walmart, Unilever, Carrefour, and General Mills, BCGF is made up of four hundred global consumer goods manufacturers and retailers totaling over $2.8 trillion in revenue.
Good stewards of forests at home outsource deforestation abroad

(11/24/2010) As more nations adopt better laws and policies to save and restore forests at home, they may, in fact, be outsourcing deforestation to other parts of the world, according to a new study in the Proceedings of the National Academy of Sciences (PNAS). Looking at six developing nations where forests are recovering—instead of receding—the study found only one of them did not outsource deforestation to meet local demand for wood-products and food, a process known as 'leakage'.
Bad books: US paper products are breaking the law and devastating rainforests

(11/18/2010) Everyone knows books are made of paper, but few think of where that paper comes from. However, two new reports may change that. Both the Rainforest Action Network (RAN) and the World Resources Institute (WRI) have found that some paper used in books, including popular children's books, is linked to forest devastation in Indonesian, even targeting endangered trees that have been harvested illegally.
The ultimate bike trip: the Amazon rainforest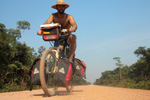 (10/17/2010) Like all commercial roads through rainforests, the 5,300 kilometer long Rodovia Transamazonica (in English, the Trans-Amazonia), brought two things: people and environmental destruction. Opening once-remote areas of the Amazon to both legal and illegal development, farmers, loggers, and miners cut swathes into the forest now easily visible from satellite. But the road has also brought little prosperity: many who live there are far from infrastructure and eek out an impoverished existence in a harsh lonely wilderness. This is not a place even the most adventurous travelers go, yet Doug Gunzelmann not only traveled the entirety of the Transamazonica in 2009, he cycled it. A self-described adventurer, Gunzelmann chose to bike the Transamazonica as a way to test his endurance on a road which only a few before have completed. But Gunzelmann wasn't just out for adrenaline-rushes, he was also deeply interested in the environmental issues related to the Transamazonica. What he found was a story without villains, but only humans—and the Amazon itself—trying to survive in a complex, confusing world.
Humanity consuming the Earth: by 2030 we'll need two planets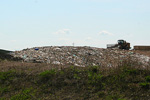 (10/13/2010) Too many people consuming too much is depleting the world's natural resources faster than they are replenished, imperiling not only the world's species but risking the well-being of human societies, according to a new massive study by the World Wildlife Fund (WWF), entitled the Living Planet Report. The report finds that humanity is currently consuming the equivalent of 1.5 planet Earths every year for its activities. This overconsumption has caused biodiversity—in this case, representative populations of vertebrate animals—to fall by 30 percent worldwide since 1970. The situation is more dire in tropical regions where terrestrial species' populations have fallen by 60 percent and freshwater species by 70 percent.
Could forest conservation payments undermine organic agriculture?
(09/07/2010) Forest carbon payment programs like the proposed reducing emissions from deforestation and degradation (REDD) mechanism could put pressure on wildlife-friendly farming techniques by increasing the need to intensify agricultural production, warns a paper published this June in Conservation Biology. The paper, written by Jaboury Ghazoul and Lian Pin Koh of ETH Zurich and myself in September 2009, posits that by increasing the opportunity cost of conversion of forest land for agriculture, REDD will potentially constrain the amount of land available to meet growing demand for food. Because organic agriculture and other biodiversity-friendly farming practices generally have lower yields than industrial agriculture, REDD will therefore encourage a shift toward from more productive forms of food production.
The growing impacts of China's oil spill

(07/22/2010) Two oil pipelines exploded Friday in the Chinese province of Liaoning beginning China's worst oil spill; nearly a week later 400,000 gallons of oil have spread over 166 square miles, according to China's state media. The pipeline has since been fixed and is operating again. While the spill is small compared to the BP oil disaster in the Gulf of Mexico—which currently covers nearly 3,000 square miles with approximately 100 to 200 million gallons of oil—its impact regionally will likely be very large.
The Gulf oil spill in context: US oil consumption

(05/31/2010) The US government has now confirmed that the oil spill in the Gulf of Mexico is the United States' largest oil spill and perhaps the nation's worst environmental disaster. While poor government oversight and negligence by oil giant BP certainly contributed to the disaster, the fact that the US is drilling over a mile below the surface in one of its most important marine ecosystems is directly related to US consumption of oil: the highest in the world.
Hawaii bans shark fin soup

(05/31/2010) Governor of Hawaii, Linda Lingle, has signed into law a ban on shark-fin soup beginning July 1st, 2011, according to Reuters. The soup is currently served in a number of Chinese restaurants in Hawaii, but the trade has decimated certain shark species due to overfishing.
REDD may not provide sufficient incentive to developers over palm oil
(02/22/2010) In less than a generation oil palm cultivation has emerged as a leading form of land use in tropical forests, especially in Southeast Asia. Rising global demand for edible oils, coupled with the crop's high yield, has turned palm oil into an economic juggernaut, generating us$ 10 billion in exports for Indonesia and Malaysia, which account for 85 percent of palm oil production, alone. Today more than 40 countries - led by China, India, and Europe - import crude palm oil.





Consumers fail at identifying green companies

(02/17/2010) An article today in New Scientist shows that American consumers have a difficult time correctly identifying green companies, often confusing 'greenwashing' for true green credentials or not bestowing enough credit where credit is truly due. By combining data from Earthsense, which polled 30,000 Americans about on their views of 'green' companies, and Trucost which assesses companies global environmental impact, New Scientist was able to discover just how confused American consumers are when it comes to identifying 'green'.




Page 1 | Page 2