News articles on conservation

---
Mongabay.com news articles on conservation in blog format. Updated regularly.





Study: REDD could save species from extinction, if well-funded

(12/01/2010) The burgeoning global program REDD+ (Reduced Emissions from Deforestation and Forest Degradation) could do more than mitigate climate change, according to a new study in Conservation Letters by scientists with Conservation International (CI). Analyzing a sample of 2,500 forest animals, including mammals, birds and amphibians, researchers found that REDD+ could reduce the rate of extinction among these species by 46-82% over five years. The wide range in the study's findings depends on the amount of funds devoted to REDD+: more funds means greater forest preservation and, thereby, less extinction.


Logging concession could extinguish endangered Sumatran elephant population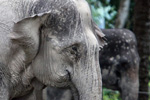 (11/30/2010) Local conservationists are urging the Indonesian government to halt the destruction of a 42,000 hectare forest in the renowned Bukit Tigapuluh Forest Landscape for a pulpwood plantation. According to researchers, the forest concession—owned by PT Lestari Asri Jaya, a subsidiary of Barito Pacific Group—contains the last population of Sumatran elephants (Elephas maximus sumatranus) in the Bukit Tigapuluh and approximately 5% of the island's total population. In a letter being sent to the Ministry of Forests, conservationists write that the destruction of the forest "would immediately lead to local extinction of elephants in Bukit Tigapuluh". They argue that given its ecological importance, the PT Lestari Asri Jaya forest concession should be placed under permanent protection.


Don't ignore biodiversity when conserving carbon stocks

(11/29/2010) A focus on conservation of high carbon landscapes via the proposed REDD mechanism could come at a detriment to biodiversity, argues a new paper published in Carbon Balance and Management.


Tiger summit reaches bold agreement and raises $300 million

(11/24/2010) The summit to save the world's biggest cat, and one of the world's most popular animals, has agreed to a bold plan dubbed the Global Tiger Recovery Program. Meeting in St. Petersburg, 13 nations have set a goal to double the wild tiger's (Panthera tigris) population worldwide by 2022. Given that tiger numbers continue to decline in the wild, this goal is especially ambitious, some may even say impossible. However, organizations and nations are putting big funds on the table: around $300 million has already been pledged, including $1 million from actor, and passionate environmental activist, Leonardo Dicaprio.


Genetic analysis uncovers new parrot on the edge of extinction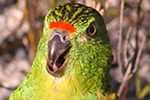 (11/23/2010) Down to just over 100 individuals, DNA analysis has revealed one of the world's most imperiled bird species: the western ground parrot Pezoporus flaviventris.. Genetic evidence collected from museums specimens, some well-over a century old, have led scientists to "cautiously suggest" that Australia's ground parrot be split into two distinct species—the eastern and the western—and not subspecies as they are currently considered. According to the study, the ground parrot species split apart some two million years ago, around the same time as the first members of the genus Homo evolved.


Oil, indigenous people, and Ecuador's big idea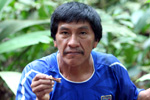 (11/23/2010) Ecuador's big idea—potentially Earth-rattling—goes something like this: the international community pays the small South American nation not to drill for nearly a billion barrels of oil in a massive block of Yasuni National Park. While Ecuador receives hundred of millions in an UN-backed fund, what does the international community receive? Arguably the world's most biodiverse rainforest is saved from oil extraction, two indigenous tribes' requests to be left uncontacted are respected, and some 400 million metric tons of CO2 is not emitted from burning the oil. In other words, the international community is being asked to put money where its mouth is on climate change, indigenous rights, and biodiversity loss. David Romo Vallejo, professor at the University of San Francisco Quito and co-director of Tiputini research station in Yasuni, recently told mongabay.com in an interview that this is "the best proposal so far made to ensure the protection of this incredible site."


New population of Critically Endangered monkey discovered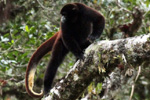 (11/22/2010) Classified as Critically Endangered by the IUCN Red List, listed among the Top 25 Most Endangered primates in the world, and rated number 71 on the EDGE's list of world's most endangered and unique mammals, the yellow-tailed woolly monkey needed some good news—and this week it got it. The conservation organization, Neotropical Primate Conservation (NPC), has announced the discovery of an unknown population of the yellow-tailed woolly monkey (Oreonax flavicauda), buttressing hopes that the species will survive in the long-term.


Photos: wild, weird, and rare mammals storm the conservation world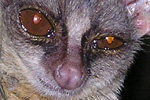 (11/21/2010) What do the New Zealand greater short-tailed bat, the black-and-white ruffed lemur, and the numbat have in common? They are all new members of the Zoological Society of London's EDGE top 100 most endangered and unique mammals list. Arguably the most innovative conservation program in the world, EDGE decides which species to focus conservation efforts on not based on popularity or fund-raising potential, but on hard data, only working with species that are considered the most endangered and evolutionarily distinct.


Scientists call upon Indonesia to recognize value of secondary forests

(11/18/2010) A group of scientists have called upon the governments of Indonesia and Norway to recognize the conservation value of logged-over and "degraded" forests under their partnership on reducing emissions from deforestation and degradation. The letter urges the Indonesian government to extend protection to forest areas that may not be pristine but still serve as important carbon sinks, house endangered wildlife, and provide livelihoods for communities.


Reforestation effort launched in Borneo with nearly-extinct rhinos in mind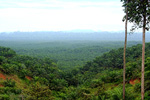 (11/18/2010) The Rhino and Forest Fund (RFF) has partnered with the Forestry Department of Sabah in northern Borneo to launch a long-term reforestation project to aid Malaysia's threatened species with particular emphasis on the Bornean rhino (Dicerorhinus sumatrensis harrissoni), one of the world's most imperiled big mammals. The reforestation project will be occurring in and adjacent to Tabin Wildlife Reserve, which is surrounded on all sides by oil palm plantations.


Rebuttal: Slaughtering farmed-raised tigers won't save tigers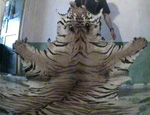 (11/18/2010) A recent interview with Kirsten Conrad on how legalizing the tiger trade could possibly save wild tigers sparked off some heated reactions, ranging from well-thought out to deeply emotional. While, we at mongabay.com were not at all surprised by this, we felt it was a good idea to allow a critic of tiger-farming and legalizing the trade to officially respond. The issue of tiger conservation is especially relevant as government officials from tiger range states and conservationists from around the world are arriving in St. Petersburg to attend next week's World Bank 'Tiger Summit'. The summit hopes to reach an agreement on a last-ditch effort to save the world's largest cat from extinction.


Massive shark sanctuary declared in the Coral Triangle

(11/17/2010) A shark sanctuary has been declared around the Raja Ampat islands in Indonesia. Larger than Denmark, the new sanctuary covers 17,760 square miles (46,000 square kilometers) of one of the world's richest marine biodiverse region, the Coral Triangle. Protections not only cover sharks, but dugongs, marine turtles, mobulas, and manta rays as well. In addition, reef bombing and fishing for the aquarium trade are banned.


Stymied by lack of global climate deal, states develop own low carbon accord

(11/17/2010) California and other states launched an international initiative that will work toward reducing greenhouse gas emissions and transitioning toward a low carbon economy in the absence of a global climate deal.


Pictures: 'Mr. Burns' frog discovered in Colombia along with 2 other new species

(11/15/2010) Three previously undocumented species of frog have been discovered in Colombia, reports Conservation International.


Pictures: Belize Zoo devastated by hurricane

(11/15/2010) The world famous Belize Zoo is closed until further notice after suffering a direct hit from Hurricane Richard, which leveled trees and inflicted heavy damage on wire fences. The zoo has send out an urgent plea for building materials and funds to help with recovery. None of the facility's animals or staff were injured.


Critics say Obama slow on endangered species

(11/15/2010) The Obama Administration is lagging behind past administrations in its listing of dwindling species under the Endangered Species Act (ESA). To date the US Fish and Wildlife Service has added 51 species to the ESA since Obama's took office, according to the conservation group, Center for Biological Diversity. By contrast, the Clinton Administration averaged 65 species a year with a total of 522 species protected. Obama is more proactive than George W. Bush, however, who was seen by many critics as actively undercutting the ESA. Only one of the species protected so far by the Obama Administration is found in the continental US.


Cheetahs reproduce more successfully after early pregnancies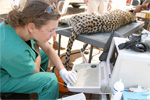 (11/15/2010) Early pregnancies prepare a cheetah for a life of productive motherhood, new research shows. A study published on 20 September in Conservation Letters advises captive breeding programs to focus on breeding female cheetahs at young ages to set the stage for many litters throughout their lives. The world's fastest animal, the cheetah has not outpaced a disheartening march toward extinction. Populations have declined from an estimated 100,000 a century ago to about 13,000 today. For years, researchers have pointed to the high genetic similarities among individual cheetahs as the main reason why captive cheetahs don't often get pregnant.


Ecotourism brings home the bacon in the Peruvian Amazon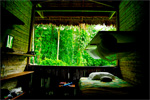 (11/15/2010) Ecotourism is one of the most profitable uses of tropical forest in the Tambopata area of the Peruvian Amazon, according to a study released on 29 September in the journal PLoS ONE. In 2002 Peru's government passed legislation to allow ecotourism-controlled zones in the Tambopata region of southeastern Peru. Policymakers hoped such zones would preserve spectacular rainforest habitats while bringing in steady money. Critics have wondered, though, whether the strategy can succeed in the face of other profitable―yet destructive―ventures on pristine forested land.


Would legalizing the trade in tiger parts save the tiger?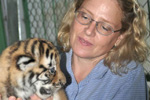 (11/15/2010) Just the mention of the idea is enough to send shivers down many tiger conservationists' spines: re-legalize the trade in tiger parts. The trade has been largely illegal since 1975 under the Convention on International Trade in Endangered Species (CITES). The concept was, of course, a reasonable one: if we ban killing tigers for traditional medicine and decorative items worldwide then poaching will stop, the trade will dry up, and tigers will be saved. But 35 years later that has not happened—far from it. "Words such as 'collapse' are now being used to describe the [tiger's] situation both in terms of population and habitat. Wild tiger numbers continue to drop so that we have about 3,500 today across 13 range states occupying just 7% of their original habitat. It's universally acknowledged that we're losing the battle," Kirsten Conrad, tiger conservation expert, told mongabay.com in a recent interview.


RSPO to recognize secondary forests as conservation priority

(11/12/2010) The Roundtable on Sustainable Palm Oil (RSPO), a body that sets environmental standards for palm oil production, has passed a resolution to reconfirm that secondary and degraded forests can classified as High Conservation Value (HCV) areas. The designation could increase the area of forest conserved within oil palm plantations provided it has high conservation significance, such as serving as habitat for endangered species like orangutans, Sumatran tigers, and rhinos.


Photos: surprises discovered in tiny forest fragment surrounded by palm oil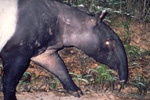 (11/10/2010) Researchers have uncovered an astounding number of species in a tiny protected forest fragment surrounded on all side by palm oil plantations in the Indonesian island of Sumatra. Researchers with the Zoological Society of London (ZSL), Queen Mary, University of London and the Durrell Institute of Conservation and Ecology (DICE – University of Kent) recorded sun bear (Helarctos malayanus), Malayan tapir (Tapirus indicus), the banded langur (Presbytis femoralis), and agile gibbons (Hylobates agilis), but most notable, was the first record ever of the Ridley's leaf-nosed bat (Hipposideros ridleyi) in Sumatra. The discoveries highlight the importance of preserving even small forest fragments surrounded by agriculture.


Saving the best for last: a journey into the final phases of orangutan rehabilitation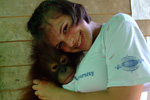 (11/08/2010) Rehabilitation is a powerful word these days. Fashionable, too. In wildlife conservation, rehabilitation can serve functions ranging from augmenting threatened animal populations to desperate attempts to save species from permanent extinction. At its base, rehabilitation consists of handling, preparing and releasing wild animals that have been in some way negatively affected by humans. Rehabilitation programs cover the globe (from cottage-scale sparrow and raccoon rescues in suburban parks to well-established raptor protection programs, wolf rehabilitation and public education about these wild predators in Colorado, semi-touristy rehabilitation centers in Thailand housing everything from gibbons to elephants, vet hospitals dedicated to flu-ridden bobtail lizards in Australia, and sexy lion and cheetah hubs in southern Africa which breed endangered serval cats). The motivations behind these programs are also diverse, but the umbrella goal is unified: to aid the continued survival, so often precarious, of animals valued by people.


Flight of the Monarchs Reveals Environmental Connections across a Continent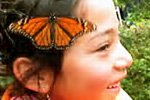 (11/08/2010) As autumn settles across North America, one hallmark of the season is the gentle southward flight of the Monarch Butterflies as they migrate towards the forests that shelter their species during the winter months. Unfortunately, as with other forests across the planet, the Monarch's "over- wintering grounds" in Mexico are suffering from increased human pressures. An innovative conservation group called the ECOLIFE Foundation has stepped up to help safeguard the Monarch's winter forests, and in the process discovered that addressing the Monarch's plight came only after uncovering connections that bind us all. The following article is an interview with Bill Toone, the Executive Director of ECOLIFE.


Will biodiversity agreement save life on Earth?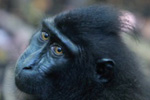 (11/07/2010) On Friday, October 29th, 193 member nations of the Convention on Biological Diversity (CBD) reached a possibly landmark agreement on saving the world's suffering biodiversity in Nagoya, Japan. The agreement was especially notable after nations failed—by all accounts—to live up to the goals from the previous CBD agreement, including stemming the global loss of biodiversity by 2010. According to scientists, the world's species continue to vanish at mass-extinction rates due to habitat loss, deforestation, overconsumption, pollution, climate change, and invasive species. To addresses this crisis the new CBD agreement sets out 20 goals for 2020. But given the global challenges in saving the world's species and the lack-of-teeth in agreement (it is strictly voluntary), will the CBD make a difference or in ten years time will goals be again unmet and life on planet Earth worse off than ever? To answer this mongabay.com turned to a number of experts in the conservation world.


Mato Grosso moves to strip protection of the Amazon rainforest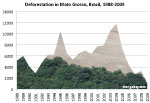 (11/07/2010) The Mato Grosso state assembly passed a bill that would substantially reduce protections for the Amazon rainforest and the Pantanal, a biologically-rich wetland, according to a statement signed by 27 organizations. The bill, which was approved 19 votes to one, would replace the ecological zoning system proposed by the state's former governor, Blairo Maggi, after three years of consultations with a wide range of stakeholders. The bill reduces areas set aside for conservation by 73 percent and calls for a 67 percent increase in the area zoned for agriculture intensification.


Video: Dutch to ban unsustainable palm oil by 2015

(11/05/2010) Mongabay.com's Rhett Butler reviews what happened this week in forest news, including the decision by The Netherlands to ban non-certified palm oil from its markets in 2015.


Better protection of cultural heritage sites could generate $100B in poor countries

(11/04/2010) Cultural heritage sites could play a key role in efforts to alleviate poverty provided they are protected from a growing range of threats, says a new report published by the Global Heritage Fund (GHF).


World's rarest snake making a comeback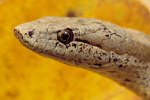 (11/02/2010) The Antiguan racer (Alsophis antiguae) shares a similar story with many highly endangered island species. Invasive mongoose killed every racer on the Caribbean island of Antigua, leaving only a small population on nearby Great Bird Island. Confined to 8 hectares, this final population was being killed-off by invasive Eurasian black rats. By the time conservationists took action, only 50 Antiguan racers survived in the world. But here's where the story turns out different: 15 years later, a partnership between six conservation groups has succeeded in raising the population tenfold to 500 snakes and expanded its territory to other islands through snake-reintroductions.


Agreement reached at biodiversity summit

(10/29/2010) Delegates meeting in Nagoya, Japan, at the 10th Conference of the Parties (COP10) of the Convention on Biological Diversity (CBD) today agreed to take new steps to halt the global decline of biodiversity.


Video: Biodiversity gets a boost

(10/29/2010) Mongabay.com's Rhett Butler reviews what happened this week in forest news.


Villagers beat, ride on, and kill baby elephant

(10/28/2010) A video camera has captured villagers in the Indian state of Assam, beating, riding on, and eventually spearing a three-year-old elephant to death that had been abandoned by its herd after suffering an injury. The footage, available from New Delhi Television (NDTV) [warning: it is graphic], shows policemen standing by as the animal is killed. The incident took place a day after the Asian elephant was declared a National Heritage Animal status by Indian authorities, granting it special cultural status.


Harrison Ford chides US for spurning international biodiversity treaty

(10/28/2010) In a speech in Nagoya, Japan at the UN's Convention for Biological Diversity (CBD) actor and conservationist, Harrison Ford, called on delegates to put aside differences and adopt a strong treaty to protect biodiversity. As a US citizen, he also urged his country to become a full signatory of the CBD. "The time has come for the United States to step up to the plate. The problem is so big and the time is so short, we have no choice. We have to act and we have to act now," said Ford.


Undergrads in the Amazon: American students witness beauty and crisis in Yasuni National Park, Ecuador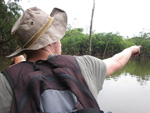 (10/28/2010) Although most Americans have likely seen photos and videos of the world's largest rainforest, the Amazon, they will probably never see it face-to-face. For many, the Amazon seems incredibly remote: it is a dim, mysterious place, a jungle surfeit in adventure and beauty—but not a place to take a family vacation or spend a honeymoon. This means that the destruction of the Amazon, like the rainforest itself, also appears distant when seen from Oregon or North Carolina or Pennsylvania. Oil spills in Ecuador, cattle ranching in Brazil, hydroelectric dams in Peru: these issues are low, if not non-existent, for most Americans. But a visit to the Amazon changes all that. This was recently confirmed to me when I traveled with American college students during a trip to far-flung Yasuni National Park in Ecuador. As a part of a study abroad program with the University of San Francisco in Quito and the Galapagos Academic Institute for the Arts and Sciences (GAIAS), these students spend a semester studying ecology and environmental issues in Ecuador, including a first-time visit to the Amazon rainforest at Tiputini Biodiversity Station in Yasuni—and our trips just happened to overlap.


Scientists blast greenwashing by front groups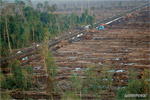 (10/27/2010) A group of prominent scientists has published an open letter challenging the objectivity of World Growth International, an NGO that claims to operate on behalf of the world's poor, and its leader Alan Oxley, a former trade diplomat who also chairs ITS Global, a marketing firm. The letter, published online in several forums, slams World Growth and ITS Global as a front groups for forestry companies. The scientists note that while the groups have not disclosed their sources of funding, they assert ITS receives funding from Sinar Mas, an Indonesian conglomerate that controls Asia Pulp & Paper (APP), a forest products brand, and Sinar Mas Agro Resources & Technology, a palm oil firm, among other companies.


California puts fate of tropical rainforests up for vote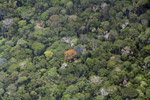 (10/27/2010) When you vote on Nov. 2, remember that Peru is planning to save all of its rain forest. To reach the zero deforestation goal, a new environmental policy put in place last year calls for innovative payments to indigenous people and peasants, who control around a quarter of the forest, and a mosaic of protected areas and sustainable timber production for much of the rest. Environmental costs are being rolled into environmental impact assessments, and the country is formulating new ways to mitigate and compensate for the effects of big development projects, such as roads and dams. Meanwhile, California is poised to make a headlong leap in the other direction. Proposition 23 on the Nov. 2 ballot would kill the state's 2006 climate law by permitting it to kick in only if California becomes a full-employment economic utopia of a sort not yet seen on this continent. While much of the Proposition 23 debate revolves around the important effects here, this policy U-turn could thwart budding environmental efforts around the world, such as those in Peru.


Norway calls for other nations to step up in fight against deforestation in Indonesia

(10/27/2010) On Monday, Norway's Environment Minister called for the US, Japan, and the EU to open their pocket books to support Indonesia's drive to stop deforestation, according to Reuters. Norway has pledged $1 billion to Indonesia in an effort to stop rampant deforestation mostly due to industrial logging and the establishment of commercial plantations for palm oil and paper production.


Picture: new monkey discovered in Myanmar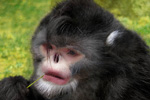 (10/26/2010) Hunters' reports have led scientists to discover a new species of monkey in the northern forests of Myanmar. Discovered by biologists from the Myanmar Biodiversity and Nature Conservation Association with support from primatologists with Fauna & Flora International (FFI) and the People Resources and Biodiversity Foundation, the strange looking primate is a member of the snub-nosed monkey family, adding a fifth member to this unmistakably odd-looking group of Asian primates. However, the species survives in only a small single population, threatened by Chinese logging and hunting.


The march to extinction accelerates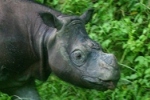 (10/26/2010) A fifth of the world's vertebrate species (i.e. mammals, birds, reptiles, amphibians, and fish) are threatened with extinction, according to a massive new study by the International Union for the Conservation of Nature (IUCN); and the situation is worsening for the world's wildlife: on average 52 species of mammals, birds, and amphibians move one category closer to extinction every year (the IUCN Red List categorizes species as Least Concern, Near Threatened, Vulnerable, Endangered, Critically Endangered, Extinct in the Wild, and then Extinct). However, the news isn't all bad. The study found that conservation action does work: in the first analysis of its kind, researchers found that the global biodiversity decline would have been 18% worse if not for conservation attention, "nonetheless," the authors—174 scientists from 38 countries—write, "current conservation efforts remain insufficient to offset the main drivers of biodiversity loss." According to the study, these drivers include agricultural expansion, logging, over-exploitation of species, and invasive species.


Island nation announces Ukraine-sized sanctuary for whales and dolphins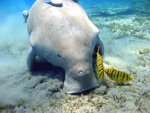 (10/24/2010) Dolphins, whales, and dugongs will be safe from hunting in the waters surrounding the Pacific nation of Palau. At the Convention on Biological Diversity (CBD) in Nagoya, Japan, Palau's Minister of the Environment, Natural Resources and Tourism, Harry Fritz, announced the establishment of a marine mammal sanctuary covering over 230,000 square miles (60,000 square kilometers) of the nation's waters, an area the size of Mongolia.


Corporations, conservation, and the green movement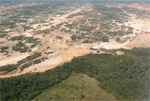 (10/21/2010) The image of rainforests being torn down by giant bulldozers, felled by chainsaw-wielding loggers, and torched by large-scale developers has never been more poignant. Corporations have today replaced small-scale farmers as the prime drivers of deforestation, a shift that has critical implications for conservation. Until recently deforestation has been driven mostly by poverty—poor people in developing countries clearing forests or depleting other natural resources as they struggle to feed their families. Government policies in the '60s, '70s, and '80s had a multiplier effect, subsidizing agricultural expansion through low-interest loans, infrastructure projects, and ambitious colonization schemes, especially in the Amazon and Indonesia. But over the past two decades, this has changed in many countries due to rural depopulation, a decline in state-sponsored development projects, the rise of globalized financial markets, and a worldwide commodity boom. Deforestation, overfishing, and other forms of environmental degradation are now primarily the result of corporations feeding demand from international consumers. While industrial actors exploit resources more efficiently and cause widespread environmental damage, they also are more sensitive to pressure from consumers and environmental groups. Thus in recent years, it has become easier—and more ethical—for green groups to go after corporations than after poor farmers.


Colombian marine reserve receives top honors at global biodiversity meeting

(10/20/2010) Coralina, a Colombian government agency that established the Seaflower Marine Protected Area (MPA) with local community involvement, is being heralded today by the Convention on Biological Diversity (CBD) in Nagoya, Japan. Proving that conservation and sustainable economic opportunities can go hand-in-hand, Coralina was instrumental in creating a marine park that protects nearly 200 endangered species while providing sustainable jobs for local people in the Western Caribbean Colombian department of Archipelago of San Andrés, Old Providence and Santa Catalina. Coralina was one of over 1,000 agencies and organizations that are apart of the Countdown 2010 program, which highlights effective action to save species at the CBD.


Already Critically Endangered, bluefin tuna hit hard by BP oil disaster

(10/19/2010) Using satellite data from the European Space Agency, researchers estimate that over 20% of juvenile Atlantic bluefin tuna in the Gulf of Mexico were killed by the BP oil spill. Although that percentage may not seem catastrophic, the losses are on top of an 82% decline in the overall population over the past three decades due to overfishing. The population plunge has pushed the International Union for the Conservation of Nature (IUCN) to categorize the fish as Critically Endangered, its highest rating before extinction.


Environmentalists must recognize 'biases and delusions' to succeed

(10/18/2010) As nations from around the world meet at the Convention on Biological Diversity in Nagoya, Japan to discuss ways to stem the loss of biodiversity worldwide, two prominent researchers argue that conservationists need to consider paradigm shifts if biodiversity is to be preserved, especially in developing countries. Writing in the journal Biotropica, Douglas Sheil and Erik Meijaard argue that some of conservationists' most deeply held beliefs are actually hurting the cause.


Video: camera trap catches bulldozer clearing Sumatran tiger habitat for palm oil

(10/14/2010) Seven days after footage of a Sumatran tiger (Panthera tigris sumatrae) was taken by a heat-trigger video camera trap, the camera captured a bulldozer clearing the Critically Endangered animal's habitat. Taken by the World Wildlife Fund—Indonesia (WWF), the video provides clear evidence of forest destruction for oil palm plantations in Bukit Batabuh Protected Forest, a protected area since 1994.


Satellites show fragmented rainforests significantly drier than intact forest


(10/13/2010) A new study in Biological Conservation has shown that edge forests and forest patches are more vulnerable to burning because they are drier than intact forests. Using eight years of satellite imagery over East Amazonia, the researchers found that desiccation (extreme dryness) penetrated anywhere from 1 to 3 kilometers into forests depending on the level of fragmentation.


Can 'boutique capitalism' help protect the Amazon?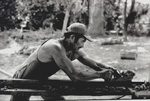 (10/11/2010) Most companies talk green, but few—almost none in fact—actually walk the walk. Sustainable design company, Ecostasy, not only walks the walk, but actually seeks out among the most challenging places to work: the imperiled Brazilian Amazon. Specializing in hand-crafted products by indigenous groups—such as jewelry, pots, and furniture—Ecostasy seeks to balance smart economics, environmental protection, and community development. Make no mistake, however, Ecostasy is not a non-profit, but a rare and refreshing example of a company truly dedicated to changing the world for the better. "In my mind, a virtuous company does not compromise ethical principles for economic interests. For me, being ethical is comprised of conducting oneself with honesty and responsibility to one's constituencies (customers, employees, suppliers), society and the environment," Katherine Ponte, founder of Ecostasy, told mongabay.com in an interview.


Chinese court sentences rhino horn smuggler to 12 years

(10/07/2010) A traditional Chinese medicine businessman has been sentenced to 12 years in prison for attempting to smuggler rhino horn from Vietnam to China, according to Saving Rhinos which has been following the case on ChinaCourt.org.


The Nestlé example: how responsible companies could end deforestation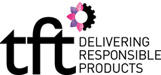 (10/06/2010) The NGO, The Forest Trust (TFT), made international headlines this year after food giant Nestlé chose them to monitor their sustainability efforts. Nestlé's move followed a Greenpeace campaign that blew-up into a blistering free-for-all on social media sites. For months Nestle was dogged online not just for sourcing palm oil connected to deforestation in Southeast Asia—the focus of Greenpeace's campaign—but for a litany of perceived social and environmental abuses and Nestlé's reactions, which veered from draconian to clumsy to stonily silent. The announcement on May 17th that Nestlé was bending to demands to rid its products of deforestation quickly quelled the storm. Behind the scenes, Nestlé and TFT had been meeting for a number of weeks before the partnership was made official. But can TFT ensure consumers that Nestlé is truly moving forward on cutting deforestation from all of its products?


Photos: 200 new species discovered in 60-day expedition in New Guinea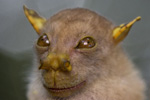 (10/06/2010) A 2009 expedition to Papua New Guinea proves once again that the island-nation is as diverse in life as it is in human cultures. It took researchers with Conservation International (CI) and the local Institute for Biological Research (IBR) just two months to uncover a startling 200 new species: averaging more than 3 a day in the remote Nakanai Mountains and Muller Range rising from the island of New Britain, a part of Papua New Guinea. Half of the new species were spiders, but the team also found two new mammals, nine new plants, two dozen frogs, and multitude of insects. Most surprising was the discovery of at least two species so unique that they are likely to be assigned their own genus.


Losing nature's medicine cabinet


(10/04/2010) In all the discussions of saving the world's biodiversity from extinction, one point is often and surprisingly forgotten: the importance of the world's species in providing humankind with a multitude of life-saving medicines so far, as well as the certainty that more vital medications are out there if only we save the unheralded animals and plants that contain cures unknown. Already, species have provided humankind everything from quinine to aspirin, from morphine to numerous cancer and HIV-fighting drugs. "As the ethnobotanist Dr. Mark Plotkin commented, the history of medicine can be written in terms of its reliance on and utilization of natural products," physician Christopher Herndon told mongabay.com. Herndon is co-author of a recent paper in the journal Biotropica, which calls for policy-makers and the public to recognize how biodiversity underpins not only ecosystems, but medicine.



Page 1 | Page 2 | Page 3 | Page 4 | Page 5 | Page 6 | Page 7 | Page 8 | Page 9 | Page 10 | Page 11 | Page 12 | Page 13 | Page 14 | Page 15 | Page 16 | Page 17 | Page 18 | Page 19 | Page 20 | Page 21 | Page 22 | Page 23 | Page 24 | Page 25 | Page 26 | Page 27 | Page 28 | Page 29 | Page 30 | Page 31 | Page 32 | Page 33 | Page 34 | Page 35 | Page 36 | Page 37 | Page 38 | Page 39 | Page 40 | Page 41