News articles on conservation finance

---
Mongabay.com news articles on conservation finance in blog format. Updated regularly.





Germany backs out of Yasuni deal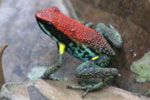 (06/13/2011) Germany has backed out of a pledge to commit $50 million a year to Ecuador's Yasuni ITT Initiative, reports Science Insider. The move by Germany potentially upsets an innovative program hailed by environmentalists and scientists alike. This one-of-a-kind initiative would protect a 200,000 hectare bloc in Yasuni National Park from oil drilling in return for a trust fund of $3.6 billion, or about half the market value of the nearly billion barrels of oil lying underneath the area. The plan is meant to mitigate climate change, protect biodiversity, and safeguard the rights of indigenous people.


How do we save the Sumatran rhino?



(06/06/2011) Some conservation challenges are more daunting than others. For example, how do you save a species that has been whittled down to just a couple hundred individuals; still faces threats such as deforestation, poaching and trapping; is notoriously difficult to breed in captivity; and is losing precious time because surviving animals are so few and far-apart that simply finding one another—let alone mating and successfully bringing a baby into the world—is unlikely? This is the uphill task that faces conservationists scrambling to save the Sumatran rhino (Dicerorhinus sumatrensis). A new paper in Oryx, aptly named Now or never: what will it take to save the Sumatran rhinoceros Dicerorhinus sumatrensis from extinction? analyzes the conservation challenge, while putting forth a number of recommendations.


Cambodia's wildlife pioneer: saving species and places in Southeast Asia's last forest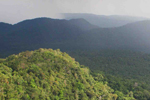 (05/11/2011) Suwanna Gauntlett has dedicated her life to protecting rainforests and wildlife in some of the world's most hostile and rugged environments and has set the trend of a new generation of direct action conservationists. She has designed, implemented, and supported bold, front-line conservation programs to save endangered wildlife populations from the brink of extinction, including saving the Amur Tiger (also known as the Siberian Tiger) from extinction in the 1990s in the Russian Far East, when only about 80 individuals remained and reversing the drastic decline of Olive Ridley sea turtles along the coast of Orissa, India in the 1990s, when annual nestings had declined from 600,000 to a mere 8,130. When she first arrived in Cambodia in the late 1990s, its forests were silent. 'You couldn't hear any birds, you couldn't hear any wildlife and you could hardly see any signs of wildlife because of the destruction,' Gauntlett said. Wildlife was being sold everywhere, in restaurants, on the street, and even her local beauty parlor had a bear.


Rise in wildlife tourism in India comes with challenges

(04/27/2011) A line of tourist jeeps clogs the road in a dry forest, as all eyes—and cameras—are on a big cat ambling along the road ahead; when the striped predator turns for a moment to face the tourists, voices hush and cameras flash: this is a scene that over the past decade has becoming increasingly common in India. A new study in Conservation Letters surveyed ten national parks in India and found that attendance had increased on average 14.9% from 2002-2006, but while rising nature tourism in India comes with education and awareness opportunities, it also brings problems.


Elephants: the gardeners of Asia's and Africa's forests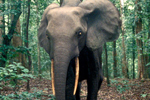 (04/25/2011) It seems difficult to imagine elephants delicately tending a garden, but these pachyderms may well be the world's weightiest horticulturalist. Elephants both in Asia and Africa eat abundant amounts of fruit when available; seeds pass through their guts, and after expelled—sometimes tens of miles down the trail—sprouts a new plant if conditions are right. This process is known by ecologists as 'seed dispersal', and scientists have long studied the 'gardening' capacities of monkeys, birds, bats, and rodents. Recently, however, researchers have begun to document the seed dispersal capacity of the world's largest land animal, the elephant, proving that this species may be among the world's most important tropical gardeners.


The saola: rushing to save the most 'spectacular zoological discovery' of the 20th Century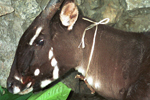 (04/04/2011) The saola (Pseudoryx nghetinhensis) may be the most enigmatic, beautiful, and endangered big mammal in the world—that no one has ever heard of. The shy ungulate looks like an African antelope—perhaps inhabiting the wide deserts of the Sahara—but instead it lives in the dense jungles of Vietnam and Laos, and is more related to wild cattle than Africa's antelopes. The saola is so unusual that is has been given its own genus: Pseudoryx, due to its superficial similarities to Africa's oryx. In the company of humans this quiet forest dweller acts calm and tame, but has yet to survive captivity long. Yet strangest of all, the 200 pound (90 kilogram) animal remained wholly unknown to science until 1992.


Pet trade, palm oil, and poaching: the challenges of saving the 'forgotten bear'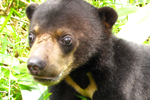 (03/20/2011) Siew Te Wong is one of the few scientists who study sun bears (Ursus malayanus). He spoke with Laurel Neme on her "The WildLife" radio show and podcast about the interesting biological characteristics of this rare Southeast Asian bear, threats to the species and what is being done to help them. Sun bears are the smallest of the eight bear species. They're about half the size of a North American black bear and typically sport a tan crescent on their chests. Similar to the "moon bear," or Asian black bear, the sun bear's name comes from this marking, which looks like a rising or setting sun.


As South Sudan eyes independence, will it choose choose to protect its wildlife?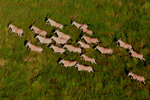 (02/11/2011) After the people of South Sudan have voted overwhelmingly for independence, the work of building a nation begins. Set to become the world's newest country on July 9th of this year, one of many tasks facing the nation's nascent leaders is the conservation of its stunning wildlife. In 2007, following two decades of brutal civil war, the Wildlife Conservation Society (WCS) surveyed South Sudan. What they found surprised everyone: 1.3 million white-eared kob, tiang (or topi) antelope and Mongalla gazelle still roamed the plains, making up the world's second largest migration after the Serengeti. The civil war had not, as expected, largely diminished the Sudan's great wildernesses, which are also inhabited by buffalo, giraffe, lion, bongo, chimpanzee, and some 8,000 elephants. However, with new nationhood comes tough decisions and new pressures. Multi-national companies seeking to exploit the nation's vast natural resources are expected to arrive in South Sudan, tempting them with promises of development and economic growth, promises that have proven uneven at best across Africa.


Africa's vanishing wild: mammal populations cut in half


(01/27/2011) The big mammals for which Africa is so famous are vanishing in staggering numbers. According to a study published last year: Africa's large mammal populations have dropped by 59% in just 40 years. But what is even more alarming was that the study only looked at mammal populations residing in parks and wildlife areas, i.e. lands that are, at least on paper, under governmental protection. Surveying 78 protected areas for 69 species, the study included global favorites such as the African elephant, giraffes, zebra, wildebeest, and even Africa's feline king, the lion. "We weren't surprised that populations had dropped but we were surprised by how large the drops had been," lead author Ian Craigie told mongabay.com in an interview.


Asia's last lions lose conservation funds to tigers

(01/24/2011) The last lions of Asia and the final survivors of the Asiatic lion subspecies (Panthera leo persica) are losing their federal conservation funding to tiger programs, reports the Indian media agency Daily News & Analysis (DNA). While the Asiatic lion once roamed Central Asia, the Middle East, and even Eastern Europe, today the subspecies survives only in India's Gir Forest National Park in the north-western state of Gujarat.


With REDD, could financial markets become species' extinction risk?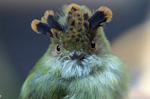 (01/06/2011) The emergence of a Reducing Emissions from Deforestation and Degradation (REDD) mechanism for protecting forests could introduce new risks for biodiversity by linking conservation finance to exotic financial derivatives, warn researchers writing in the journal Conservation Letters. Jacob Phelps, Edward L. Webb, and Lian P. Koh argue that REDD could effectively link the fate of some species to the short-term whims of the carbon market. Conservation projects funded primarily by REDD are most at risk of being undermined by declining in carbon prices or changing investor preference. The authors add that the short-term nature of REDD—which is seen as a stop gap measure of at most 30 years—may fail deliver benefits over the time-scale need to safeguard biodiversity.


Will Indonesia's big REDD rainforest deal work?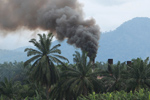 (12/28/2010) Flying in a plane over the Indonesian half of the island of New Guinea, rainforest stretches like a sea of green, broken only by rugged mountain ranges and winding rivers. The broccoli-like canopy shows little sign of human influence. But as you near Jayapura, the provincial capital of Papua, the tree cover becomes patchier—a sign of logging—and red scars from mining appear before giving way to the monotonous dark green of oil palm plantations and finally grasslands and urban areas. The scene is not unique to Indonesian New Guinea; it has been repeated across the world's largest archipelago for decades, partly a consequence of agricultural expansion by small farmers, but increasingly a product of extractive industries, especially the logging, plantation, and mining sectors. Papua, in fact, is Indonesia's last frontier and therefore represents two diverging options for the country's development path: continued deforestation and degradation of forests under a business-as-usual approach or a shift toward a fundamentally different and unproven model based on greater transparency and careful stewardship of its forest resources.


Study: REDD could save species from extinction, if well-funded

(12/01/2010) The burgeoning global program REDD+ (Reduced Emissions from Deforestation and Forest Degradation) could do more than mitigate climate change, according to a new study in Conservation Letters by scientists with Conservation International (CI). Analyzing a sample of 2,500 forest animals, including mammals, birds and amphibians, researchers found that REDD+ could reduce the rate of extinction among these species by 46-82% over five years. The wide range in the study's findings depends on the amount of funds devoted to REDD+: more funds means greater forest preservation and, thereby, less extinction.


Tiger summit reaches bold agreement and raises $300 million

(11/24/2010) The summit to save the world's biggest cat, and one of the world's most popular animals, has agreed to a bold plan dubbed the Global Tiger Recovery Program. Meeting in St. Petersburg, 13 nations have set a goal to double the wild tiger's (Panthera tigris) population worldwide by 2022. Given that tiger numbers continue to decline in the wild, this goal is especially ambitious, some may even say impossible. However, organizations and nations are putting big funds on the table: around $300 million has already been pledged, including $1 million from actor, and passionate environmental activist, Leonardo Dicaprio.


Oil, indigenous people, and Ecuador's big idea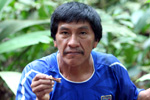 (11/23/2010) Ecuador's big idea—potentially Earth-rattling—goes something like this: the international community pays the small South American nation not to drill for nearly a billion barrels of oil in a massive block of Yasuni National Park. While Ecuador receives hundred of millions in an UN-backed fund, what does the international community receive? Arguably the world's most biodiverse rainforest is saved from oil extraction, two indigenous tribes' requests to be left uncontacted are respected, and some 400 million metric tons of CO2 is not emitted from burning the oil. In other words, the international community is being asked to put money where its mouth is on climate change, indigenous rights, and biodiversity loss. David Romo Vallejo, professor at the University of San Francisco Quito and co-director of Tiputini research station in Yasuni, recently told mongabay.com in an interview that this is "the best proposal so far made to ensure the protection of this incredible site."


Rebuttal: Slaughtering farmed-raised tigers won't save tigers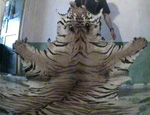 (11/18/2010) A recent interview with Kirsten Conrad on how legalizing the tiger trade could possibly save wild tigers sparked off some heated reactions, ranging from well-thought out to deeply emotional. While, we at mongabay.com were not at all surprised by this, we felt it was a good idea to allow a critic of tiger-farming and legalizing the trade to officially respond. The issue of tiger conservation is especially relevant as government officials from tiger range states and conservationists from around the world are arriving in St. Petersburg to attend next week's World Bank 'Tiger Summit'. The summit hopes to reach an agreement on a last-ditch effort to save the world's largest cat from extinction.


Would legalizing the trade in tiger parts save the tiger?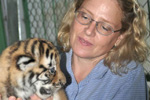 (11/15/2010) Just the mention of the idea is enough to send shivers down many tiger conservationists' spines: re-legalize the trade in tiger parts. The trade has been largely illegal since 1975 under the Convention on International Trade in Endangered Species (CITES). The concept was, of course, a reasonable one: if we ban killing tigers for traditional medicine and decorative items worldwide then poaching will stop, the trade will dry up, and tigers will be saved. But 35 years later that has not happened—far from it. "Words such as 'collapse' are now being used to describe the [tiger's] situation both in terms of population and habitat. Wild tiger numbers continue to drop so that we have about 3,500 today across 13 range states occupying just 7% of their original habitat. It's universally acknowledged that we're losing the battle," Kirsten Conrad, tiger conservation expert, told mongabay.com in a recent interview.


Will biodiversity agreement save life on Earth?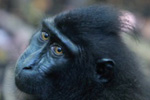 (11/07/2010) On Friday, October 29th, 193 member nations of the Convention on Biological Diversity (CBD) reached a possibly landmark agreement on saving the world's suffering biodiversity in Nagoya, Japan. The agreement was especially notable after nations failed—by all accounts—to live up to the goals from the previous CBD agreement, including stemming the global loss of biodiversity by 2010. According to scientists, the world's species continue to vanish at mass-extinction rates due to habitat loss, deforestation, overconsumption, pollution, climate change, and invasive species. To addresses this crisis the new CBD agreement sets out 20 goals for 2020. But given the global challenges in saving the world's species and the lack-of-teeth in agreement (it is strictly voluntary), will the CBD make a difference or in ten years time will goals be again unmet and life on planet Earth worse off than ever? To answer this mongabay.com turned to a number of experts in the conservation world.


Harrison Ford chides US for spurning international biodiversity treaty

(10/28/2010) In a speech in Nagoya, Japan at the UN's Convention for Biological Diversity (CBD) actor and conservationist, Harrison Ford, called on delegates to put aside differences and adopt a strong treaty to protect biodiversity. As a US citizen, he also urged his country to become a full signatory of the CBD. "The time has come for the United States to step up to the plate. The problem is so big and the time is so short, we have no choice. We have to act and we have to act now," said Ford.


Norway calls for other nations to step up in fight against deforestation in Indonesia

(10/27/2010) On Monday, Norway's Environment Minister called for the US, Japan, and the EU to open their pocket books to support Indonesia's drive to stop deforestation, according to Reuters. Norway has pledged $1 billion to Indonesia in an effort to stop rampant deforestation mostly due to industrial logging and the establishment of commercial plantations for palm oil and paper production.


Jackpot: how international community could raise $141 billion for biodiversity

(10/20/2010) Leaders from around the world meeting in Nahoya, Japan for the Convention on Biological Diversity (CBD) to discuss solutions to stem the current mass extinction crisis may be in need of a little book: The Little Biodiversity Finance Book. While a recent report by The Economics of Ecosystems and Biodiversity (TEEB) found that degradation of ecosystems—including biodiversity loss—was costing the global economy $2-5 trillion annually, one of the primary threats to wildlife around the world is simply a lack of funds to enact program. But The Little Biodiversity Finance Book says that with the right policy initiatives the burgeoning ecosystem market could be worth $141 billion by 2020.


Can 'boutique capitalism' help protect the Amazon?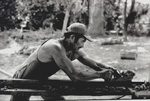 (10/11/2010) Most companies talk green, but few—almost none in fact—actually walk the walk. Sustainable design company, Ecostasy, not only walks the walk, but actually seeks out among the most challenging places to work: the imperiled Brazilian Amazon. Specializing in hand-crafted products by indigenous groups—such as jewelry, pots, and furniture—Ecostasy seeks to balance smart economics, environmental protection, and community development. Make no mistake, however, Ecostasy is not a non-profit, but a rare and refreshing example of a company truly dedicated to changing the world for the better. "In my mind, a virtuous company does not compromise ethical principles for economic interests. For me, being ethical is comprised of conducting oneself with honesty and responsibility to one's constituencies (customers, employees, suppliers), society and the environment," Katherine Ponte, founder of Ecostasy, told mongabay.com in an interview.


The Nestlé example: how responsible companies could end deforestation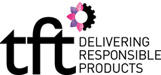 (10/06/2010) The NGO, The Forest Trust (TFT), made international headlines this year after food giant Nestlé chose them to monitor their sustainability efforts. Nestlé's move followed a Greenpeace campaign that blew-up into a blistering free-for-all on social media sites. For months Nestle was dogged online not just for sourcing palm oil connected to deforestation in Southeast Asia—the focus of Greenpeace's campaign—but for a litany of perceived social and environmental abuses and Nestlé's reactions, which veered from draconian to clumsy to stonily silent. The announcement on May 17th that Nestlé was bending to demands to rid its products of deforestation quickly quelled the storm. Behind the scenes, Nestlé and TFT had been meeting for a number of weeks before the partnership was made official. But can TFT ensure consumers that Nestlé is truly moving forward on cutting deforestation from all of its products?


Fighting poachers, going undercover, saving wildlife: all in a day's work for Arief Rubianto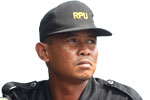 (09/29/2010) Arief Rubianto, the head of an anti-poaching squad on the Indonesian island of Sumatra best describes his daily life in this way: "like mission impossible". Don't believe me? Rubianto has fought with illegal loggers, exchanged gunfire with poachers, survived four days without food in the jungle, and even gone undercover—posing as a buyer of illegal wildlife products—to infiltrate a poaching operation. While many conservationists work from offices—sometimes thousands of miles away from the area they are striving to protect—Rubianto works on the ground (in the jungle, in flood rains, on rock faces, on unpredictable seas, and at all hours of the day), often risking his own life to save the incredibly unique and highly imperiled wildlife of Sumatra.


Conserving nature with economics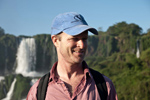 (09/29/2010) While many factors come into consideration when the fate of forests are being determined, economics often play a key role in land use decisions. When the perceived value of forest land is higher as cattle pasture, cropland, or plantation, then trees fall. But what happens when economic assumptions underlying these decisions are wrong? Forests, including the services they provide and the biodiversity they shelter, are lost in vain, much to the detriment of society and the planet. Working to avoid these costly outcomes is the Conservation Strategy Fund (CSF), a California-based nonprofit that trains conservationists to use economics and strategic thinking as assets to conserve natural ecosystems in countries around the globe. CSF runs training programs that help emerging conservation leaders build and strengthen parks, influence policies, and avert damage from infrastructure projects.


Could industrial interests ruin payments for environmental services?

(09/27/2010) One of the biggest ideas in the conservation world over the past decade is Payments for Environmental Services, known as PES, whereby governments, corporations, or the public pays for the environmental services that benefit them (and to date have been free), i.e. carbon, biodiversity, freshwater, etc. For example, Reducing Emissions through Deforestation and Forest Degradation (REDD+) is the largest such proposed PES concept, yet many others are emerging. However, a new study in mongabay.com's open access journal Tropical Conservation Science argues that in order for PES to be effective—and not perversely lead to further harm—decision-makers must consider the danger of paying industrial and commercial interests versus financially supporting local populations, as originally conceived, to safeguard the environment.


Financial crisis pummels wildlife and people in the Congo rainforest

(09/27/2010) Spreading over three central African nations—Cameroon, Central African Republic, and Republic of Congo—the Sangha tri-national landscape is home to a variety of actors: over 150,000 Bantu people and nearly 20,000 pygmies; endangered species including forest elephants and gorillas; and, not least, the Congo rainforest ecosystem itself, which here remains largely intact. Given its interplay of species-richness, primary rainforest, and people—many of whom are among the poorest in the world—the landscape became internationally important in 2002 when under the Congo Basin Forest Partnership (CBFP) conservation groups and development agencies agreed to work together to preserve the ecosystems while providing development in the region.


Coral reef survival depends on the super small, an interview with Forest Rohwer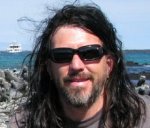 (08/30/2010) If you take a teaspoon and dip it into the ocean what will you have? Some drops of lifeless water? Only a few decades ago this is what scientists would have said, however, the development of increasingly powerful microscopes have shown us a world long unknown, which has vital importance for the survival of one of the world's most threatened and most treasured ecosystems: coral reefs. A single milliliter of water is now known to contain at least a million living microbes, i.e. organisms too small to see without a microscope. After discovering their super-abundant presence, researchers are now beginning to uncover how these incredibly tiny life-forms shape the fate of the world's coral reefs.


U.S. signs debt-for-nature swap with Brazil to protect forests

(08/13/2010) The United States will cut Brazil's debt payments by $21 million under a debt-for-nature that will protect the Latin American country's endangered Atlantic Rainforest (Mata Atlantica), Caatinga and Cerrado ecosystems.


Endangered Animals: 10 Reasons for Hope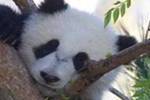 (08/03/2010) Earlier last month the Zoological Society of San Diego launched two far reaching media and development projects which showcase the Zoo's extensive global field conservation programs. Mongabay had the opportunity to attend the launch ceremony of the Zoo's new 'Global Action Team' and the accompanying 'Ten Reasons for Hope' campaign. While at this event, we spoke with Alan Lieberman, Director of Regional Conservation Programs, about the development of both projects.


If Madagascar's biodiversity is to be saved, international community must step up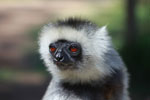 (07/27/2010) The international community's boycott of environmental aid to Madagascar is imperiling the island's unique and endangered wildlife, according to a new report commissioned by the US Agency for International Development's (USAID) Bureau of Africa. International aid to the desperately poor nation slowed to a trickle after a government coup last year, including a halt on environmental funding from the US government. Since then the island has experienced an environmental crisis: illegal loggers and traders began decimating protected areas, and the wildlife trade, including hunting endangered lemurs for bushmeat, took off.


New plan to save the chimpanzee from extinction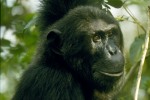 (06/21/2010) Humankind's closest relative, the chimpanzee, is classified as Endangered by the IUCN Red List. Threatened by habitat and forest loss, hunting for bushmeat, trafficking for the illegal pet trade, mining, and disease, the species remains in a precarious position. Yet a new 10-year-plan with East and Central African hopes to ensure the chimpanzee's (Pan troglodytes) survival. The plan, which focuses on one subspecies of four, the eastern chimpanzee (Pan troglodytes schweinfurthii), pushes for the conservation of 16 core areas that would protect 96 percent of the eastern chimpanzee population.


To save species, Malaysia implements daring plan to trap wild Bornean rhino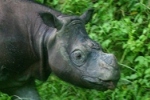 (06/13/2010) With less than 40 individuals left in the world, the Bornean rhino is a small step away from extinction. Yet conservationists and government officials in the Malaysian state of Sabah are not letting this subspecies of the Sumatran rhino go without a fight. Implementing a daring last-ditch plan to save the animal, officials are working to capture a wild female to mate with a fertile male named Tam, who was rescued after wandering injured into a palm oil plantation two years ago.


REDD threatens rights of 350 million local people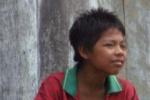 (06/03/2010) Last week the Reducing Emissions from Deforestation and Forest Degradation (REDD) program received a jump start with a four billion US dollar pledge from a number of industrialized nations. Under REDD tropical forest nation will be paid to keep forests standing, however the program—as it currently stands—has provoked concern over the rights of the some 350 million people living in or adjacent to forests. The Accra Caucus on Forests and Climate Change, a coalition of some 100 organizations from 38 countries, has released a report outlining an alternative vision of REDD that would uphold the rights of local and indigenous people while protecting forests.


As Amazon deforestation rates fall, fires increase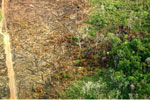 (06/03/2010) While rates of forest loss in the Brazilian Amazon have been on the decline since 2004, the incidence of fire is increasing in the region, undermining some of the carbon emissions savings of reduced deforestation rates, report researchers writing in the journal Science. The paper argues that REDD, a global plan to reduce deforestation and forest degradation, must include measures to eliminate the use of fire from land management in the Amazon.


Corruption could undermine REDD

(06/03/2010) With four billion US dollars pledged last week to kick-start the Reduced Emissions from Deforestation and Forest Degradation (REDD), a new report by Global Witness warns that the funds could do little to stem deforestation if governance and accountability are not improved and corruption tackled. The REDD program provides funds to tropical nations to keep forests standing as a means to sequester carbon.


A total ban on primary forest logging needed to save the world, an interview with activist Glen Barry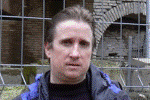 (06/02/2010) Radical, controversial, ahead-of-his-time, brilliant, or extremist: call Dr. Glen Barry, the head of Ecological Internet, what you will, but there is no question that his environmental advocacy group has achieved major successes in the past years, even if many of these are below the radar of big conservation groups and mainstream media. "We tend to be a little different than many organizations in that we do take a deep ecology, or biocentric approach," Barry says of the organization he heads. "[Ecological Internet] is very, very concerned about the state of the planet. It is my analysis that we have passed the carrying capacity of the Earth, that in several matters we have crossed different ecosystem tipping points or are near doing so. And we really act with more urgency, and more ecological science, than I think the average campaign organization."


Where do forest carbon markets go from here?

(04/20/2010) For thousands of years, we have been planting and growing trees without difficulty. It's simple, and forest carbon business strategy can be, too. In fact, it's core to what I'm trying to teach the MBA/MS students in my course at the Erb Institute this semester: If the world's best available technology for removing carbon dioxide from the atmosphere is employing the natural photosynthetic capacity of natural forest management, we can too.


Skoll Foundation Awards $2.2 millon to avoided deforestation and the ecosystem services market

(04/18/2010) This week the Skoll Foundation for Social Entrepreneurship awarded its annual Awards for Social Entrepreneurship and three of the seven prizes went to individuals and organizations focused on tropical forests and ecosystem services, including Forest Trends, Imazon, and Telapak. Each award is worth $765,000, which amounts to over $2.2 million for this space. The awards were presented at the Skoll World Forum in Oxford, United Kingdom.


Turning to the matrix: a more accurate way to predict extinction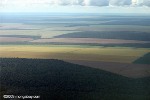 (04/14/2010) According to most conservationists the globe is striding into the midst of the Sixth Mass Extinction. Species populations worldwide are dropping and in many cases species are vanishing all together due to pollution, climate change, poaching and hunting, overconsumption, invasive species, and exotic diseases, but no threat proves more pervasive and devastating for the world's species than habitat loss.


$6B forest conservation plan lacking in transparency, indigenous participation, say activists

(04/13/2010) The process to establish REDD+, a proposed climate change mitigation mechanism that would reduce greenhouse gas emissions by funding conservation and sustainable management of tropical forests (REDD+), is lacking in transparency and failing to include civil society organizations and indigenous peoples, say activists across forty NGOs.


Jane Goodall renews her faith in nature and humanity during the "Gombe 50" anniversary, An interview with Dr. Jane Goodall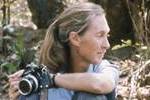 (04/12/2010) 2010 marks a monumental milestone for the Jane Goodall Institute (JGI) and its founder, Dr. Jane Goodall, DBE. Fifty years ago, Goodall, who is today a world-renowned global conservation leader, first set foot on the shores of Lake Tanganyika, in what is now Tanzania's Gombe National Park. The chimpanzee behavioral research she pioneered at Gombe has produced a wealth of scientific discovery, and her vision has expanded into a global mission 'to empower people to make a difference for all living things.' Time, however, has not stood still for Gombe. The wild chimps of the area have suffered as the local human population has swelled. Gombe National Park is now a forest fragment, a 35-square-kilometer island of habitat isolated in a sea of subsistence farming. Because the problems facing Gombe—unsustainable land practices, overpopulation, and a cycle of poverty—are typical of many other areas, lessons learned by Dr. Goodall and her team provide valuable insights for solutions at Gombe and beyond.


Indonesia to establish rainforest trust fund

(03/30/2010) Indonesia is preparing to establish a trust fund to reduce deforestation, reports the Jakarta Globe.


Wildlife Management Areas in Africa require changes to become sustainable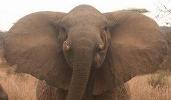 (03/29/2010) Wildlife Management Areas in Africa were created to serve a dual purpose. By granting local communities usage rights over wildlife in designated areas, African countries hoped both to allow communities to benefit from their wildlife while taking an active part in conservation. A new paper in published in the open access journal Tropical Conservation Science outlines the current problems facing WMAs, using Tanzania as an example, and recommends possible solutions.


Secrets of the Amazon: giant anacondas and floating forests, an interview with Paul Rosolie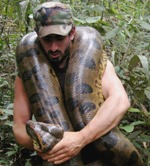 (03/10/2010) At twenty-two Paul Rosolie has seen more adventure than many of us will in our lifetime. First visiting the Amazon at eighteen, Rosolie has explored strange jungle ecosystems, caught anaconda and black caiman bare-handed, joined indigenous hunting expeditions, led volunteer expeditions, and hand-raised a baby giant anteater. "Rainforests were my childhood obsession," Rosolie told Mongabay.com. "For as long as I can remember, going to the Amazon had been my dream […] In those first ten minutes [of visiting], cowering under the bellowing calls of howler monkeys, I saw trails of leaf cutter ants under impossibly large, vine-tangled trees; a flock of scarlet macaws crossed the sky like a brilliant flying rainbow. I saw a place where nature was in its full; it is the most amazing place on earth."


Flash flood sweeps away elephant research camp in Kenya

(03/08/2010) A research camp with environmental organization Save the Elephants (STE) in Samburu National Reserve in Kenya fell victim to a flash flood last week, after the Ewaso Ng'iro River broke its banks. Fortunately, none of the researchers or employees were hurt, but the camp lost most of the equipment—including tents, food, computers, and collars—and data in the flood.


Guyana bans gold mining in the 'Land of the Giants'



(03/01/2010) Guyana has banned gold dredging in the Rewa Head region of the South American country after pressure from Amerindian communities in the area. A recent expedition to Rewa Head turned up unspoiled wilderness and mind-boggling biodiversity. The researchers, in just six weeks, stumbled on the world's largest snake (anaconda), spider (the aptly named goliath bird-eating spider), armadillo (the giant armadillo), anteater (the giant anteater), and otter (the giant otter), leading them to dub the area 'the Land of the Giants'. "During our brief survey we had encounters with wildlife that tropical biologists can spend years in the field waiting for. On a single day we had two tapirs paddle alongside our boat, we were swooped on by a crested eagle and then later charged by a group of giant otters."


Illegal loggers hit community reforestation project in Indonesia, spurring questions about REDD

(02/22/2010) Illegal loggers are targeting community-managed forests in South Sumatra, renewing questions over forestry governance and law enforcement as the Indonesia prepares to capitalize on payments for conservation and reforestation under a proposed climate change mitigation mechanism known as REDD, reports the Jakarta Press.


12-year-old on a mission to save Africa's most unusual animal, the okapi, an interview with Spencer Tait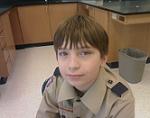 (02/16/2010) Anyone who says a kid can't change the world hasn't met Spencer Tait. At the age of five Spencer had his first encounter with the Congo's elusive okapi at the Milwaukee Public Museum. Spencer—now 12 years old—describes that encounter as 'love at first sight'. He explains that while the okapi "looks like a mix between a zebra, horse, and giraffe [...] it's really only related to the giraffe." Seeing the okapi at the museum led Spencer not only to learn all about the okapi, but also to find out what was threatening the animal's survival, including the long civil conflict in the Democratic Republic of Congo, the okapi's home. Most kids—and adults too—would probably leave it at that, but not Spencer.


Expedition to photograph world's rarest cetacean threatened by lack of funding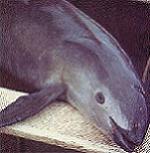 (02/11/2010) Little known beyond the waters of the Gulf of California, the world's smallest cetacean (a group including whales, dolphins, and porpoises) is hanging on by a thread. The vaquita—which in Spanish means 'little cow'—has recently gained the dubious distinction of not only being the world's smallest cetacean, but the also the world's rarest. In 2006 it was announced that the Yangtze river dolphin, or baiji, was likely extinct, and conservationists fear the Critically Endangered 'little cow' is next. An expedition for this year is set to identify vaquita individuals, but even this is threatened by lack of funding.



Page 1 | Page 2 | Page 3 | Page 4 | Page 5