News articles on community-based conservation

---
Mongabay.com news articles on community-based conservation in blog format. Updated regularly.





New survey finds surprisingly large population of endangered owl


(12/03/2014) The Anjouan scops owl—an elusive owl found only on its tiny eponymous island—was once considered among the world's most endangered owls, and even the most threatened birds. However, the first in-depth survey of the owls on the island finds that, in fact, the population is far larger than initially estimated.


An end to unjust conservation? (commentary)

(11/16/2014) In September 2014, events took place in three different parts of the world, which together highlight the multifaceted relationship between human rights and conservation. First, in New York, the UN General Assembly adopted the Outcome Document of the World Conference on Indigenous Peoples.


Local people are not the enemy: real conservation from the frontlines


(11/12/2014) Saving one of the world's most endangered primates means re-thinking conservation. When Noga Shanee and her colleagues first arrived in Northeastern Peru on a research trip to study the yellow-tailed woolly monkey (Oreonax flavicauda), she was shocked by what she observed.


Local communities rise to the forefront of global conservation practice (commentary)

(10/29/2014) A few weeks ago, a remote aboriginal community in western Australia made headlines when it completed the establishment of an Indigenous Protected Area (IPA) containing over 4.2 million hectares of desert and grassland. The Kiwirrkurra IPA, as the area is known, is billed as the largest protected expanse of arid land on Earth.


Next big idea in forest conservation? Empower youth leaders


(10/09/2014) Want to save forests? Don't forget the youth, says Pedro Walpole, the Chair and Director of Research for the Environmental Science for Social Change, a Jesuit environmental research organization promoting sustainability and social justice across the Asia Pacific region. 'Youth leadership in environmental management is key,' Walpole told mongabay.com.


An impossible balancing act? Forests benefit from isolation, but at cost to local communities


(10/07/2014) The indigenous people of the Amazon live in areas that house many of the Amazon's diverse species. The Rupununi region of Guyana is one such area, with approximately 20,000 Makushi and Wapishana people living in isolation. According to a recent study published in Environmental Modelling & Software, a simulation model revealed a link between growing indigenous populations and gradual local resource depletion.


Saving Peru's sea turtles and marine birds: conservationists and fishermen partner to tackle bycatch


(10/07/2014) Marine conservationists often view fisheries as an enemy of sorts, vacuuming up fish with little thought to the long-term consequences and using equipment that also ends up killing other species, i.e. bycatch like sea turtles and marine birds. However, Joanna Alfaro Shigueto, the President of the Peruvian NGOProDelphinus and winner of a 2012 Whitley Award, has chosen a different tact.


What makes the jaguar the ultimate survivor? New books highlights mega-predator's remarkable past and precarious future


(10/02/2014) For thousands of years the jaguar was a God, then it was vermin to be destroyed, and today it is the inspiration for arguably the most ambitious conservation effort on the planet. A new book by renowned big cat conservationist, Alan Rabinowitz, tells this remarkable story from the jaguar's evolutionary origins in Asia to its re-emergence today as a cultural and ecological symbol.


How do we save the world's vanishing old-growth forests?


(08/26/2014) There's nothing in the world like a primary forest, which has never been industrially logged or cleared by humans. They are often described as cathedral-like, due to pillar-like trees and carpet-like undergrowth. Yet, the world's primary forests—also known as old-growth forests—are falling every year, and policy-makers are not doing enough to stop it.


Challenging the 'tragedy of the commons': new documentary explores how humans and nature can coexist (VIDEO)


(08/20/2014) In Guatemala, a vast community forest has prospered for centuries despite an ever-growing population, challenging the idea that human inhabitation of an area will inevitably lead to its ecological degradation.


An untapped resource: new study finds local people may trump scientists at biodiversity surveys


(08/12/2014) Figuring out what species live in a given area is important to the determination of its conservation importance. Traditionally, these biodiversity assessments have been done directly by scientists via surveys, which can be very time-intensive and expensive. However, a new study found that interviewing people in local communities who are familiar with the species of their regions could be just as effective – and much cheaper.


Seeking justice for Corazón: jaguar killings test the conservation movement in Mexico


(07/31/2014) Eight years ago, a female jaguar cub was caught on film by a motion-triggered camera trap set in the foothills of canyons, oak forest, and scrubland that make-up the Northern Jaguar Reserve, just 125 miles south of the U.S.-Mexico border. Three years later, in 2009, the jaguar reappeared on film as an adult. They called her 'Corazón' for the distinctive heart-shaped spot on her left shoulder.


Next big idea in forest conservation: Reconnecting faith and forests


(07/24/2014) 'In Africa, you can come across Kaya forests of coastal Kenya, customary forests in Uganda, sacred forest groves in Benin, dragon forests in The Gambia or church forests in Ethiopia...You can also come across similar forest patches in South and Southeast Asia including numerous sacred groves in India well-known for their role in conservation of biological diversity,' Dr. Shonil Bhagwat told mongabay.com.


Next big idea in forest conservation? Rewards for reforestation


(07/10/2014) Susie McGuire and Dr. Edward Louis Jr. are the powerhouse team behind the Madagascar Biodiversity Partnership (MBP), an NGO that involves local residents—both human and primate—in reforestation efforts in Madagascar. A conservation geneticist and veterinarian by training, Ed Louis has discovered 21 lemur species and successfully reintroduced two species of locally extinct lemurs back into the wild.


Next big idea in forest conservation? The 'double-edged sword' of democracy


(07/03/2014) Dr. Douglas Sheil considers himself an ecologist, but his research includes both conservation and management of tropical forests. Currently teaching at the Norwegian University of Life Sciences (NMBU) Sheil has authored and co-authored over 200 publications including scholarly articles, books, and popular articles on the subject.


Ecotopia emerging: sustainable forests and healthy livelihoods go hand in hand


(06/26/2014) Callenbach's 1975 utopian novel Ecotopia became wildly popular among environmental-leaning folks, hippies, and progressive thinkers of the day. Set in 1999, the novel took place twenty years after Oregon, Washington and northern California seceded from the union to form an imperfect, in-process sustainable nation. For a book that has fallen mostly off the radar, certain aspects of Ecotopian society fall remarkably in line with research of Arun Agrawal, a professor of political science at the University of Michigan.


Next big idea in forest conservation? Learning from innovations to make REDD+ work


(06/12/2014) A scientist at the Center for International Forestry Research (CIFOR) in Brazil, Dr. Amy Duchelle coordinates research on the effectiveness, efficiency, equity, and co-benefits of REDD+ initiatives at the sub-national level in Latin America as part of CIFOR's Gloal Comparative Study on REDD+.


Next big idea in forest conservation? Work locally, relentlessly, and, if necessary, ignore the government


(06/05/2014) In 1997, Gabriella Fredriksson, then a young PhD student, was studying sun bears in East Kalamantan, Indonesia, when massive forest fires broke out in the park. 'It quickly became clear that there was no government agency, NGO, or private company in the area interested in assisting putting out these fires, which were threatening to burn down the entire reserve,' Fredriksson told mongabay.com.


Next big idea in forest conservation? Making community protection economically viable


(05/29/2014) After years of discovering new species and setting up protected areas, Neil Burgesses' career changed. Currently he is focused on community-driven conservation and on how to improve protected areas in Africa's Eastern Arc mountains region. Neil Burgess has worked in the conservation field for over twenty years, mainly in Tanzania where he also lived for five years.


Vazaha is Malagasy for 'gringo': Conservation, national identity, and conflicting interest in Madagascar


(05/15/2014) In the fight for conservation Madagascar is without a doubt on the front lines. Not only are most of its forests already destroyed—with a mere 10% of intact forest remaining at best—but there's still much to lose in what remains. Madagascar is listed as having the third highest primate diversity in the world, with all primate species being lemurs.


How locals and conservationists saved the elephants of Mali amidst conflict and poverty


(04/02/2014) At a time when Africa's elephants are facing a relentless poaching crisis, one community has managed to safeguard their elephants in the most unlikely of places: Mali. In a country that has suffered from widespread poverty, environmental degradation, and, most recently, warfare, a collaboration between conservationists and the local community has kept Mali's elephants from extinction.


Next big idea in forest conservation? Offer health care for forest protection


(03/21/2014) Dr. Kinari Webb has a superpower: the ability to provide high-quality health care in a remote and rural landscape. And she uses her power not only to save lives, but also to protect the remaining Bornean rainforests. Twenty-one years ago, Kinari Webb traveled to Borneo to work with orangutans. She witnessed the faltering health of both the people and the environment and saw that the two issues were inseparable. When families must choose between the health of their children and the health of the forest that supports them, everyone loses. But in the region of Gunung Palung National Park — where an estimated 10 percent of the world's orangutans live — illegal logging and slash and burn farming methods paid the bills and locals saw few alternatives. Kinari vowed to study medicine and return with more to offer.


3 environmental reporting prize winners to explore drivers of deforestation, community forestry, and sustainable seafood in China


(03/19/2014) Mongabay.org, the non-profit arm of environmental science web site Mongabay.com, has selected winners of three environmental reporting prizes under its Special Reporting Initiatives (SRI) program. The three prizes, which were launched in January, explore the impacts of rising human consumption on forest and marine ecosystems. The winners, selected from more than 150 applicants by a panel of issue-area experts, include Robert S. Eshelman, Ruxandra Guidi and Bear Guerra, and Dominic Bracco II and Erik Vance.


New $20,000 reporting grant explores benefits of Amazonian protected areas


(02/21/2014) With six Special Reporting Initiatives (SRI) already under way, Mongabay.org is excited to announce a call for applications for its latest journalism grant topic: Amazonian protected areas: benefits for people. The Amazon's system of protected areas has grown exponentially in the past 25 years. In many South American nations, the mission of protected areas has expanded from biodiversity conservation to improving human welfare. However, given the multiple purposes and diverse management of many protected areas, it is often difficult to measure their effect on human populations.


The lemur end-game: scientists propose ambitious plan to save the world's most imperiled mammal family


(02/20/2014) Due to the wonderful idiosyncrasies of evolution, there is one country on Earth that houses 20 percent of the world's primates. More astounding still, every single one of these primates—an entire distinct family in fact—are found no-where else. The country is, of course, Madagascar and the primates in question are, of course, lemurs. But the far-flung island of Madagascar, once a safe haven for wild evolutionary experiments, has become an ecological nightmare. Overpopulation, deep poverty, political instability, slash-and-burn agriculture, illegal logging for lucrative woods, and a booming bushmeat trade has placed 94 percent of the world's lemurs under threat of extinction, making this the most imperiled mammal group on the planet. But, in order to stem a rapid march toward extinction, conservationists today publicized an emergency three year plan to safeguard 30 important lemur forests in the journal Science.


Local communities key to saving the Critically Endangered Mexican black howler monkey


(02/14/2014) For conservation initiatives around the world, community involvement is often crucial. An additional challenge is how to conserve species once their habitats have become fragmented. A primatologist in Mexico is bringing these together in a celebration of a Critically Endangered primate species: the Mexican black howler monkey. In 2013 Juan Carlos Serio-Silva was part of a team that not only helped to secure the establishment of a protected area for the Mexican black howler monkey, but also engaged local communities in a week of festivities, dubbed the First International Black Howler Monkey Week.


Cambodian communities best placed to prevent illegal logging


(01/22/2014) A study on deforestation in Cambodia has found that forests are better protected when local communities are given the responsibility to manage them locally. Cambodia has one of the highest rates of deforestation in the world, losing 1.2 per cent each year from 2005-2010. The loss of forests due to illegal logging, commercial agriculture, and other factors can have a devastating impact on local communities, as well as contributing to global climate change. In a country beset by corruption and ineffectual state forest management, alternative models of forest protection are clearly needed.


Lao ecotourism project wins responsible travel award for innovation


(11/11/2013) An ecotourism project in a remote part of Laos has won the prestigious World Responsible Tourism Award for Best for Responsible Wildlife Experience. The Nam Nern Night Safari, an ecotour in Lao PDR's Nam Et-Phou Louey National Protected Area in Houaphan Province, was recognized by the World Travel Mart for its innovative approach to generating benefits for local communities.


Redeeming REDD: a conversation with Michael Brown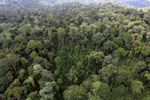 (11/11/2013) In Redeeming REDD: Policies, Incentives and Social Feasibility for Avoided Deforestation, anthropologist Michael Brown relays a constructive critique of the contemporary aims, standards and modalities for mitigating climate change by reducing emissions from deforestation and degradation (REDD). Brown advocates for REDD as a viable mechanism for the long-term pro-poor conservation and restoration of tropical forests as well—but only if local forest dwellers and Indigenous. Peoples can join the negotiating table and act as forest stewards. Local people must first be empowered to make 'socially feasible' decisions that are necessary for their livelihoods and well-being. In other words, there can be no environmentalism without credible local leadership, which requires investment in capacity building at the local level for sustainable institutions.


Unlikely success: how Zimbabwe has become a global leader in rhino conservation


(10/02/2013) With its collapsed economy, entrenched poverty, and political tremors, one would not expect that a country like Zimbabwe would have the capacity to safeguard its rhinos against determined and well-funded poachers, especially as just across the border South Africa is currently losing over two rhinos a day on average. And indeed, without the Lowveld Rhino Trust (LRT), rhinos in Zimbabwe would probably be near local extinction. But the LRT, which is centrally involved in the protection of around 90 percent of the country's rhinos in private reserves along with conservancy members, has proven tenacious and innovative in its battle to safeguard the nation's rhinos from the poaching epidemic.


Samburu's lions: how the big cats could make a comeback in Kenya


(09/30/2013) In 2009 conservationists estimated that less than 2,000 lions survive in Kenya, a drop of 26 percent in just seven years. In addition, the East Africa country continues to hemorrhage lions: around a hundred a year. Poaching, poisoning, and large-scale habitat loss has put lions on the defensive across Africa, but even countries once thought lion strongholds--like Kenya--have seen populations harried to devastation and in some cases local extinction. Shivani Bhalla, a fourth-generation Kenyan, is working to turnaround this trend in Samburu National Reserve.


Lions rising: community conservation making a difference for Africa's kings in Mozambique


(09/17/2013) Everyone knows that tigers, pandas, and blue whales are threatened with extinction—but lions!? Researchers were shocked to recently discover that lion populations have fallen precipitously: down to around 30,000 animals across the African continent. While 30,000 may sound like a lot, this is a nearly 70 percent decline since 1960. In addition, lion populations are increasingly fragmented with a number of populations having vanished altogether. However, there is hope: one place where lion populations are actually on the rise is Niassa National Reserve in Mozambique. Here, lion populations have risen by around 60 percent in just seven years. In part this is due to the effort of Colleen and Keith Begg.


Protecting predators in the wildest landscape you've never heard of


(09/10/2013) The Serengeti, the Congo, the Okavango Delta: many of Africa's great wildernesses are household names, however on a continent that never fails to surprise remain vast wild lands practically unknown to the global public. One of these is the Ruaha landscape: covering 51,800 square kilometers (20,000 square miles) of southern Tanzania's woodlands and savannah, Ruaha contains the largest population of elephants in East Africa, over 500 bird species, and a wealth of iconic top predators, including cheetah, hyena, wild dogs, leopard, and—the jewel in its crown—10 percent of the world's lions. But that's not all, one of Africa's least-known and secretive tribal groups, the Barabaig, also calls Ruaha home.


Large-scale opposition among Borneo villagers to deforestation


(09/10/2013) Nearly two-thirds of villagers surveyed across rainforests in Indonesian and Malaysian Borneo are against large-scale deforestation due to the adverse impacts on livelihoods and the environment, finds a comprehensive new study across 185 communities. The research, conducted over a one-year period by an international team of scientists, is published in this week's issue of the journal PLOS ONE. The study found that people who live near forests place the greatest value on the benefits they afford, including medicinal plants, game, clean water, and fiber.


A year after devastating attack, security returns to the Okapi Wildlife Reserve (photos)


(09/09/2013) On June 24th of last year, MaiMai Simba rebels, led by an elephant poacher known as Morgan, launched a devastating attack on the headquarters of the Okapi Wildlife Reserve in Epulu, Democratic Republic of Congo (DRC). The attack, which was reportedly in response to a crack down on poaching and illegal mining in the park, left buildings burned, equipment destroyed, and six people dead including two rangers. The militia also left with 28 women hostages, many of them minors. As if to add insult to injury, the militia didn't leave until they shot dead all 14 captive okapis at the headquarters, which were used as wildlife ambassadors for the local community.


Trinidad and Tobago: a biodiversity hotspot overlooked


(08/26/2013) The two-island nation of Trinidad and Tobago in the Caribbean (just off the coast of Venezuela) may be smaller than Delaware, but it has had an outsized role in the history of rainforest conservation as well as our understanding of tropical ecology. Home to an astounding number of tropical ecosystems and over 3,000 species and counting (including 470 bird species in just 2,000 square miles), Trinidad and Tobago is an often overlooked gem in the world's biodiversity.


Booming cashmere trade eating up habitat for snow leopards, saiga, and wild yak


(07/25/2013) Snow leopards, wild yaks and other iconic wildlife on the world's highest mountains and great steppes are becoming "fashion victims" of the surging global trade in cashmere, new research has revealed. Scientists found wildlife being driven to the margins of survival by the "striking but unintended consequences" of huge increases in the numbers of the goats producing the luxurious lightweight wool.


Weak laws governing Malaysia's indigenous people complicate conservation efforts


(07/22/2013) The balance between biodiversity conservation, land acquisition, natural resource utilization and indigenous peoples is often wrought with conflict. Legislation governing the use of natural resources should ideally protect biodiversity and address the needs of indigenous peoples, but in many places, falls short of these ambitions. In a recent study published in Biodiversity Conservation, researchers examined the weaknesses in select natural resource laws that affect the indigenous peoples of Peninsular Malaysia, and compared these laws with data on a specific group of indigenous people's use of natural resources, collected through questionnaires. In addition to suggesting potential solutions to address legislative weaknesses, the researchers make a strong case for why natural resource legislation is a matter of concern for conservationists.


Making movies to save Uganda's great apes


(07/03/2013) A new series of films aims to protect Uganda's great ape species (mountain gorillas and chimpanzees) by bringing entertaining and educational movies to a rural audience living on the edges of Kibale National Park and Bwindi Impenetrable National Park. Produced with heavy input from locals, these films are acted with an all-Ugandan task to teach those living near great apes about the species and their conservation-needs.


Amazonian students help monitor threatened frog populations


(07/01/2013) According to the International Union for Conservation of Nature, amphibians are the most threatened group of animals on Earth: currently around 30 percent of the world's amphibians are listed as threatened with extinction. However this percentage doesn't include those species about which too little is known to evaluate (26 percent). Amphibians face many threats but two of the largest are habitat loss and the lethal chytrid fungus, which has rapidly spread worldwide and is likely responsible for numerous extinctions. But conservationists are coming up with innovative and creative ways to keep amphibians from disappearing, including a program from the Detroit Zoological Society (DZS) that is working with students in the Peruvian Amazon to monitor frog populations.


Solving 'wicked problems': ten principles for improved environmental management


(06/23/2013) As agriculture continues to expand at the expense of forests in the tropics, humanity struggles to meet environmental protection goals. Despite global efforts towards sustainable agriculture and some progress towards the gazetting of protected areas, there are as yet no general and effective solutions for meeting both conservation goals and food needs, and thus the loss and degradation of natural habitats continues. The Food and Agricultural Organization (FAO) has estimated a 70% increase in food production will be needed by 2050 to feed a population that will exceed 9 billion. How can such food production be met in ways that conserve the environment while also alleviating poverty?


Building a new generation of local conservationists: how improving education in Uganda may save one of the world's great forests


(06/20/2013) Conservation work is often focused on the short-term: protecting a forest from an immediate threat, saving a species from pending extinction, or a restoring an ecosystem following degradation. While short-term responses are often borne of necessity, one could argue that long-term thinking in conservation and environmental work (as in all human endeavors) is woefully neglected, especially in the tropics. This is why programs like the Kasiisi Project are so important: by vastly improving education for primary kids near a threatened park in Uganda, the project hopes to create a "generation of committed rural conservationists," according to founder and director, Elizabeth Ross.


Indonesia denies it has any indigenous peoples

(06/13/2013) Indonesia is home to an estimated 50-70 million indigenous peoples, but the government does not recognize the rights of its indigenous peoples and claims that none live in Indonesia. In a response to the United Nations Periodic Review in 2012, a four–year human rights check-up for all countries, Indonesia said: "The Government of Indonesia supports the promotion and protection of indigenous people worldwide... Indonesia, however, does not recognize the application of the indigenous peoples concept...in the country."


Conserving the long-neglected freshwater fish of Borneo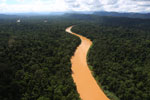 (06/11/2013) Borneo is a vast tropical island known for orangutans, rhinos, elephants, sun bears, proboscis monkeys, hornbills, and ubiquitous leeches. Conservationists have championed all of these species (aside from the leeches) in one way or another, but like many tropical regions Borneo's freshwater species have long been neglected, despite their rich biodiversity and importance to local people. But a new organization, the Kinabatangan River Spirit Initiative, is working to change that.


Tibetan monks partner with conservationists to protect the snow leopard


(06/10/2013) Tibetan monks could be the key to safeguarding the snow leopard (Panthera uncia) from extinction, according to an innovative program by big cat NGO Panthera which is partnering with Buddhist monasteries deep in leopard territory. Listed as Endangered by the IUCN Red List, snow leopard populations have dropped by a fifth in the last 16 years or so. Large, beautiful, and almost never-seen, snow leopards are the apex predators of the high plateaus and mountains of central Asia, but their survival like so many big predators is in jeopardy.


Saving one of Africa's most stunning parks through biomass briquettes and fuel-efficient stoves


(06/06/2013) When Rebecca Goldstone and Michael Stern first arrived in Uganda's Kibale National Park in 2000 to study monkeys, little did they know then that they would stay on to kick-start an innovative organization, The New Nature Foundation, connecting locals to the park through videos and visits. Nor did they know they would soon tackle the biggest threat to Kibale: deforestation for cooking fuel wood. Since 2006, the couple's organization has implemented a hugely-successful program that provides biomass briquettes for environmentally-friendly fuel for locals, cutting down on the need for forest destruction.


Saving the Tenkile: an expedition to protect one of the most endangered animals you've never heard of


(06/05/2013) The tenkile, or the Scott's tree kangaroo (Dendrolagus scottae) could be a cross between a koala bear and a puppy. With it's fuzzy dark fur, long tail and snout, and tiny ears, it's difficult to imagine a more adorable animal. It's also difficult to imagine that the tenkile is one of the most endangered species on Earth: only an estimated 300 remain. According to the Tenkile Conservation Alliance (TCA), the tenkile's trouble stems from a sharp increase of human settlements in the Torricelli mountain range. Once relatively isolated, the tenkile now struggles to avoid hunters and towns while still having sufficient range to live in.


New global network bridges gap for primate conservation educators


(05/21/2013) Drawing from her personal experience as a primate educator and the challenges she saw others facing, Amy Clanin envisioned a network that would advance the field of primate conservation education by addressing three needs of educators: connections, resources, and services. It was this vision that led her to create the Primate Education Network (PEN). PEN is at the forefront of primate conservation education, providing a community and collaboration platform for primate educators.


In landmark ruling, Indonesia's indigenous people win right to millions of hectares of forest


(05/17/2013) In a landmark ruling, Indonesia's Constitutional Court has invalidated the Indonesian government's claim to millions of hectares of forest land, potentially giving indigenous and local communities the right to manage their customary forests, reports Mongabay-Indonesia. In a review of a 1999 forestry law, the court ruled that customary forests should not be classified as "State Forest Areas". The move is significant because Indonesia's central government has control over the country's vast forest estate, effectively enabling agencies like the Ministry of Forestry to grant large concessions to companies for logging and plantations even if the area has been managed for generations by local people.


Conservation without supervision: Peruvian community group creates and patrols its own protected area


(04/30/2013) When we think of conservation areas, many of us think of iconic National Parks overseen by uniformed government employees or wilderness areas purchased and run from afar by big-donor organizations like The Nature Conservancy, Wildlife Conservation Society, WWF, or Conservation International. But what happens to ecosystems and wildlife in areas where there's a total lack of government presence and no money coming in for its protection? This is the story of one rural Peruvian community that took conservation matters into their own hands, with a little help from a dedicated pair of primate researchers, in order to protect a high biodiversity cloud forest.


Featured video: local communities successfully conserve forests in Ethiopia

(04/17/2013) A participatory forest management (PFM) program in Ethiopia has made good on forest preservation and expansion, according a recent article and video interview (below) from the Guardian. After 15 years, the program has aided one community in expanding its forest by 9.2 percent in the last decade, while still allowing community access to forest for smallscale logging in Ethiopia's Bale Mountains.


Featured video: in-depth look at Madagascar's Ranomafauna National Park

(04/03/2013) A new film Nosy Maitso takes a look at the people, researchers, and wildlife connected to Madagascar's Ranomafauna National Park. Apart of a World Heritage Site, the park was established in 1991 after a new species of lemur, the golden bamboo lemur (Hapalemur aureus), was discovered in its forests in the 1980s. The golden bamboo lemur is currently listed as Endangered by the IUCN Red List.


Innovative idea: wildlife income may help people withstand drought in Africa

(03/18/2013) Getting local people to become invested in wildlife conservation is not always easy, especially in parts of the world where protected areas are seen as taking away natural resources from local communities. This tension lies around Gonarezhou National Park in Zimbabwe, where a growing population of livestock herders competes with wildlife.


Extinction warning: racing to save the little dodo from its cousin's fate


(03/04/2013) Sometime in the late 1600s the world's last dodo perished on the island of Mauritius. No one knows how it spent its final moments—rather in the grip of some invasive predator or simply fading away from loneliness—but with its passing came an icon of extinction, that final breath passed by the last of its kind. The dodo, a giant flightless pigeon, was a marvel of the animal world: now another island ground pigeon, known as the little dodo, is facing its namesake's fate. Found only in Samoa, composed of ten islands, the bird has many names: the tooth-billed pigeon, the Manumea (local name), and Didunculus ("little dodo") strigirostris, which lead one scientist to Christen it the Dodlet. But according to recent surveys without rapid action the Dodlet may soon be as extinct as the dodo.


Warlords, sorcery, and wildlife: an environmental artist ventures into the Congo


(02/25/2013) Last year, Roger Peet, an American artist, traveled to the Democratic Republic of Congo (DRC) to visit one of the world's most remote and wild forests. Peet spent three months in a region that is largely unknown to the outside world, but where a group of conservationists, headed by Terese and John Hart, are working diligently to create a new national park, known as Lomami. Here, the printmaker met a local warlord, discovered a downed plane, and designed a tomb for a wildlife ranger killed by disease, in addition to seeing some of the region's astounding wildlife. Notably, the burgeoning Lomami National Park is home to the world's newest monkey species, only announced by scientists last September.


From slash-and-burn to Amazon heroes: new video series highlights agricultural transformation


(01/31/2013) A new series of short films is celebrating the innovation of rural farmers in the Manu region of Peru. Home to jaguars, macaws, and tapirs, the Manu region is also one of the top contenders for the world's most biodiverse place. It faces a multitude of threats from road-building to mining to gas and oil concessions. Still the impact of smallscale slash-and-burn farming—once seen as the greatest threat to the Amazon and other rainforest—may be diminishing as farmers, like the first film's Reynaldo (see below), turn to new ways of farming, ones that preserve the forest while providing a better life overall.


Replacing lemur meat with insect protein in Madagascar

(12/12/2012) Poaching is a major threat to endangered lemurs in some parts of Madagascar, but a group has come up with an innovative solution to the problem: replace lemur meat with silkworm pupae, a byproduct of silk production.


Featured video: how locals depend on Kalimantan's vanishing forests

(11/27/2012) A new video explores local indigenous views of the forests of Kalimantan or Indonesian Borneo. Having depended on the rainforest ecosystems for centuries, indigenous groups now find themselves under pressure to exploit forest for logging, coal mining, or industrial plantations. While biodiversity, carbon sequestration, and other ecosystem services are at stake, the forests are also deeply intertwined with the culture and way-of-life for indigenous group.


Tanzania weighs new soda ash plant in prime flamingo territory


(11/08/2012) In a choice between flamingoes and a soda ash plant, a new report shows that local residents near Lake Natron, Tanzania prefer flamingoes. This is good news for conservationists as the area is the most important breeding site in the world for lesser flamingos (Phoenicopterus minor). While the report shows agreement between residents and conservation groups that the project isn't worth its cost or risk, the Tanzanian government is not giving up yet.


Meet Cape Town's volunteer 'toad shepherds'


(11/08/2012) August marks the last month of winter in South Africa, and, as temperatures begin to rise, activists in Cape Town prepare for a truly unique conservation event. Every year at this time western leopard toads (Amietophrynus pantherinus) endemic to the region and Critically Endangered, embark on a night-time migration through Cape Town from their homes in the city's gardens to the ponds they use as breeding sites—as far as three kilometers away. This season over one hundred volunteers took to the streets, flashlights in hand, to assist the toads in navigating the increasing number of man-made obstacles in their path. Among them was life-long resident and mother, Hanniki Pieterse, who serves as an organizer for volunteers in her area.


In midst of rhino poaching epidemic, Lewa Wildlife Conservancy has happy problem: too many black rhinos


(10/02/2012) So far this year, South Africa has lost 430 rhinos to poachers, more than one animal a day. The epidemic of rhino poaching, fueled by demand for black-market powdered rhino horn in Vietnam and China, is decimating rhino species worldwide. In fact, last year saw the official extinction of two rhino subspecies: the Vietnamese rhino (Rhinoceros sondaicus annamiticus), a subspecies of the Javan, and the western black rhino (Diceros bicornis longipes), a subspecies of the black. However there is one place where rhinos still thrive. The Lewa Wildlife Conservancy in Kenya has found itself with a unique, but happy, problem: they have so many black rhinos, which are considered Critically Endangered by the IUNC Red List, that they need to move some to stop rhino-fights. In other words, their rhino population has hit its limit for the 25,000 hectare (62,000 acre) nonprofit protected area.


Livelihoods depend on the environment in the Western Ghats

(09/27/2012) In the Uttar Kannada district of the Western Ghats, the livelihood of the average individual depends largely on the well being of the environment. Six months ago, before large-scale mangrove planting of the area, if someone were to walk through the banks of the mangroves in the Western Ghats he would see many fishermen casting their long nets and wires, time and time again noticing pieces of trash such as plastic grocery bags tangled in the nets.


Local knowledge matches scientific data on wildlife abundances

(09/17/2012) How far can scientists trust local knowledge when it comes to ecosystems? This is a question that is undergoing heavy debate in scientific circles. A new study in mongabay.com's open access journal Tropical Conservation Science contributes to the debate by finding that basic local knowledge of animal abundance in Gonarezhou National Park, Zimbabwe aligned closely with scientific surveys.


Human rights key to rainforest conservation, argues report

(09/06/2012) Recognizing the rights of forest people to manage their land is critical to reducing deforestation rates and safeguarding global forests, argues a new report published by Rainforest Foundation Norway.


Turning gorilla poachers into conservationists in the Congo [warning: graphic photos]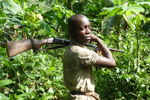 (08/13/2012) Although founded only four years ago, Endangered Species International-Congo, has ambitious plans to protect dwindling Western gorilla populations and aid local people in the Republic of the Congo. The organization, an offshoot of Endangered Species International (ESI), has been spending the last few years studying the bushmeat trade in Pointe-Noire, the country's second largest city, and developing plans for turning hunters into conservationists.


Forest cover falls 9% in East Africa in 9 years


(07/31/2012) Forest cover in East Africa has dropped by 9.3 percent from 2001-2009, according to a new paper published in the open-access journal PLoS ONE. Looking at 12 countries in the region, the scientists found that, worryingly, forests were particularly hard hit near protected areas. Usually thought of as a region of vast savannas, such as the Serengeti, East Africa is also home to incredibly biodiverse tropical forests, including coastal forests, rich montane forests, and the eastern portion of the Congo Rainforest.


Conservation success: markhor population climbing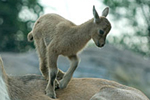 (07/24/2012) Pakistan's national mammal, the markhor, is making a remarkable comeback in the country as a result of community conservation efforts, according to the Wildlife Conservation Society (WCS). Surveys this year in the Kargah region of Northern Pakistan's Gilgit Baltistan territory, have estimated 300 individuals of this large wild goat, up from a low of 40-50 animals in 1991. What's more, the surveys suggest that numbers across the whole Gilgit Baltistan territory may have boomed to 1,500 individuals, whereas in 1999, there were believed to be fewer than 1,000 left. This represents an impressive climb—even for the markhor.


Smartphones promoted as a tool for indigenous forest protection

(07/23/2012) Smartphones beeping in the woods may be a welcome presence that augurs the increased ability of indigenous communities to be stewards of their own biodiverse forests. Representatives of these communities and their supporters have advocated that international conservation policies like Reduced Emissions through Deforestation and Degradation (REDD) be increasingly managed by the communities themselves.


Experts: sustainable logging in rainforests impossible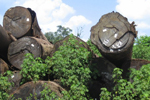 (07/19/2012) Industrial logging in primary tropical forests that is both sustainable and profitable is impossible, argues a new study in Bioscience, which finds that the ecology of tropical hardwoods makes logging with truly sustainable practices not only impractical, but completely unprofitable. Given this, the researchers recommend industrial logging subsidies be dropped from the UN's Reducing Emissions from Deforestation and Forest Degradation (REDD+) program. The study, which adds to the growing debate about the role of logging in tropical forests, counters recent research making the case that well-managed logging in old-growth rainforests could provide a "middle way" between conservation and outright conversion of forests to monocultures or pasture.


Congolese experts needed to protect Congo Basin rainforests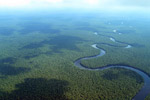 (06/20/2012) This summer, the Democratic Republic of Congo (DRC) is expected to approve a new higher education strategy which the country has developed with the World Bank and other international donors. The shape of this educational reform initiative will be critical to Congo's future in many ways. It could finally offer Congo's long-suffering people a route into the 21st century. It will also help determine the future of the DRC's forests. Nearly half of the Congo Basin's remaining rainforest is in the DRC—yet the critical role of Congolese experts in forestry, agricultural science, wildlife management and other rural sciences in protecting this forest is not widely recognized.


Can loggers be conservationists?


(05/10/2012) Last year researchers took the first ever publicly-released video of an African golden cat (Profelis aurata) in a Gabon rainforest. This beautiful, but elusive, feline was filmed sitting docilely for the camera and chasing a bat. The least-known of Africa's wild cat species, the African golden cat has been difficult to study because it makes its home deep in the Congo rainforest. However, researchers didn't capture the cat on video in an untrammeled, pristine forest, but in a well-managed logging concession by Precious Woods Inc., where scientist's cameras also photographed gorillas, elephants, leopards, and duikers.


Exploring Asia's lost world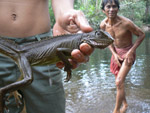 (05/03/2012) Abandoned by NGOs and the World Bank, carved out for rubber plantations and mining by the Cambodian government, spiraling into a chaos of poaching and illegal logging, and full of endangered species and never-explored places, Virachey National Park may be the world's greatest park that has been written off by the international community. But a new book by explorer and PhD student, Greg McCann, hopes to change that. Entitled Called Away by a Mountain Spirit: Journey to the Green Corridor, the book highlights expeditions by McCann into parts of Virachey that have rarely been seen by outsiders and have never been explored scientifically, including rare grasslands that once housed herds of Asian elephants, guar, and Sambar deer, before poachers drove them into hiding, and faraway mountains with rumors of tigers and mainland Javan rhinos.


3 new private conservation reserves established by communities in Peru

(03/21/2012) Three new private conservation areas in the Amazon-Andes region of Peru will help buffer the country's national park system while offering new opportunities for local people to benefit from protecting ecosystems.


Colombian community leader talks about REDD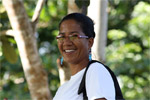 (02/21/2012) A pioneering project to reduce deforestation and forest degradation in a former conflict zone in Colombia has won gold certification under the Climate, Community, and Biodiversity (CCB) standard. The accreditation will help local communities access carbon finance in their efforts to safeguard biologically-rich forests. The project is located in Colombia's Darien region, near the border with Panama. The area is part of the Chocó, the rainforest ecosystem that runs along the Pacific coast of Colombia and Ecuador but has been heavily affected in places by deforestation. Everildys Cordoba is the project's coordinator on the community side. Cordoba grew up in Penaloza, a small town not far from the Caribbean coast of Colombia and the country's border with Panama. But in 1998, she was forcibly displaced by armed actors. Today, she has returned to her land to lead the project.


Innovative conservation: wild silk, endangered species, and poverty in Madagascar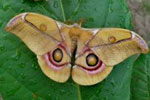 (02/20/2012) For anyone who works in conservation in Madagascar, confronting the complex difficulties of widespread poverty is a part of the job. But with the wealth of Madagascar's wildlife rapidly diminishing— such as lemurs, miniature chameleons, and hedgehog-looking tenrecs found no-where else in the world—the island-nation has become a testing ground for innovative conservation programs that focus on tackling entrenched poverty to save dwindling species and degraded places. The local NGO, the Madagascar Organization of Silk Workers or SEPALI, along with its U.S. partner Conservation through Poverty Alleviation (CPALI), is one such innovative program. In order to alleviate local pressure on the newly-established Makira Protected Area, SEPALI is aiding local farmers in artisanal silk production from endemic moths. The program uses Madagascar's famed wildlife to help create more economically stable communities.


New rainforest and indigenous reserve established in Peru

(02/07/2012) On February 4th, the Peruvian government and a small indigenous group created a new Amazon reserve, dubbed the Maijuna Reserve. Located in northeastern Peru, the 390,000 hectare (970,000 acres) reserve is larger than California's Yosemite National Park and over three times the size of Hong Kong.


10 rules for making REDD+ projects more equitable

(02/02/2012) The International Institute for Environment and Development has published a new report on benefit distribution under Reducing Emissions from Deforestation and Forest Degradation (REDD+) programs. The report includes a top ten list of recommendations to ensure REDD+ works for poor communities that live in and around forests.


Feared extinct, obscure monkey rediscovered in Borneo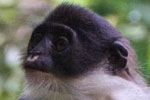 (01/20/2012) A significant population of the rarely seen, little-known Miller's grizzled langurs (Presbytis hosei canicrus) has been discovered in Indonesian Borneo according to a new paper published in the American Journal of Primatology. Feared extinct by some and dubbed one of the world's 25 most threatened primates in 2005 by Conservation International (CI), the langur surprised researchers by showing up on camera trap in a region of Borneo it was never supposed to be. The discovery provides new hope for the elusive monkey and expands its known range, but conservationists warn the species is not out of the woods yet.


How lemurs fight climate change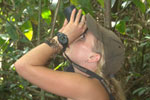 (01/09/2012) Kara Moses may have never become a biologist if not for a coin toss. The coin, which came up heads and decided Moses' direction in college, has led her on a sinuous path from studying lemurs in captivity to environmental writing, and back to lemurs, only this time tracking them in their natural habitat. Her recent research on ruffed lemurs is attracting attention for documenting the seed dispersal capabilities of Critically Endangered ruffed lemurs as well as theorizing connections between Madagascar's lemurs and the carbon storage capacity of its forests. Focusing on the black-and-white ruffed lemur's (Varecia variegata) ecological role as a seed disperser—animals that play a major role in spreading a plant's seeds far-and-wide—Moses suggests that not only do the lemurs disperse key tree species, but they could be instrumental in dispersing big species that store large amounts of carbon.


Eco-toilets help save hippos and birds in Kenya


(01/04/2012) It may appear unintuitive that special toilets could benefit hippos and other wetland species, but the Center for Rural Empowerment and the Environment (CREE) has proven the unique benefits of new toilets in the Dunga Wetlands on Lake Victoria's Kenyan side. By building ecologically-sanitary (eco-san) toilets, CREE has managed to alleviate some of the conflict that has cropped up between hippos and humans for space.


The other side of the Penan story: threatened tribe embraces tourism, reforestation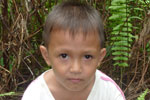 (12/19/2011) News about the Penan people is usually bleak. Once nomadic hunter-gatherers of the Malaysian state of Sarawak on Borneo, the indigenous Penan have suffered decades of widespread destruction of their forests and an erosion of their traditional culture. Logging companies, plantation developments, massive dams, and an ambivalent government have all played a role in decimating the Penan, who have from time-to-time stood up to loggers through blockades, but have not been successful in securing recognition of legal rights to their traditional lands. Yet even as the Penan people struggle against the destruction of their homelands, they are not standing still. Several Penan villages have recently begun a large-scale reforestation program, a community tourism venture, and proclaimed their a portion of their lands a "Peace Park."


Locals key to saving primate-rich wetlands in Cote D'Ivoire

(12/12/2011) Saved from being converted into a vast palm oil plantation by PALM-CI in 2009, the Ehy Tanoé wetlands and forest in the Cote D'Ivoire (Ivory Coast) is home to three gravely endangered primates and as well as many other species. Since 2006, a pilot community management program has been working to protect the 12,000 hectare area, and a new study in mongabay.com's open access journal Tropical Conservation Science finds that long-term conservation of the Ehy Tanoé wetlands and forest is, in fact, vital for locals who depend on the area for hunting, fishing, firewood, building materials, and medicinal plants. In addition, the study finds that the ecosystem has special cultural and spiritual importance to locals.


Community mapping of African rainforests could show way forward for preservation, REDD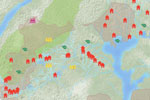 (12/01/2011) A new initiative to place community mapping of central African rainforests online could prove key to local rights in the region, says the UK-based NGO Rainforest Foundation. Working with forest communities in five African countries, Rainforest Foundation has helped create digital maps of local forests, including use areas, parks, and threats such as logging and mining. The website, MappingForRights.org, includes interactive maps, photos, and video.


Carbon piracy, lack of recognition of indigenous rights undermining REDD in Peru, alleges report

(11/30/2011) Lack of meaningful consultation with indigenous communities over forest carbon projects is causing social conflict and undermining efforts to responsibly reduce emissions from deforestation and forest degradation in Peru under the REDD mechanism, argues a new report released during international climate talks in Durban.


Group pushes entrepreneurship model for conservation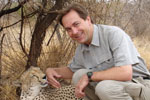 (09/28/2011) The Wildlife Conservation Network (WCN) is dedicated to protecting endangered species and preserving their natural habitats. This group supports innovative strategies for people and wildlife to co-exist and thrive. This year the group celebrates it's ten year anniversary. The WCN Expo is October 1st and 2nd, 2011. The following is an interview with Charles Knowles, the WCN's Executive Director and co-founder.


Nobel laureate and Green Belt Movement founder Wangari Maathai dead at 71

(09/26/2011) Kenyan environmentalist and Nobel laureate Wangari Maathai died Sunday after a battle with ovarian cancer. She was 71.


Loving the tapir: pioneering conservation for South America's biggest animal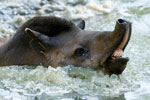 (09/11/2011) Compared to some of South America's megafauna stand-out species—the jaguar, the anaconda, and the harpy eagle come to mind—the tapir doesn't get a lot of love. This is a shame. For one thing, they're the largest terrestrial animal on the South American continent: pound-for-pound they beat both the jaguar and the llama. For another they play a very significant role in their ecosystem: they disperse seeds, modify habitats, and are periodic prey to big predators. For another, modern tapirs are some of the last survivors of a megafauna family that roamed much of the northern hemisphere, including North America, and only declined during the Pleistocene extinction. Finally, for anyone fortunate enough to have witnessed the often-shy tapir in the wild, one knows there is something mystical and ancient about these admittedly strange-looking beasts.


Tiny new private reserve protects endangered bird-rich cloud forest in Peru

(08/21/2011) A new private nature reserve in Central Peru protects endangered high-altitude cloud forest, reports the American Bird Conservancy.


Taking corporate sustainability seriously means changing business culture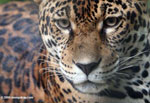 (08/11/2011) As more and more people demand companies to become sustainable and environmentally conscious, many corporations are at a loss of how to begin making the changes necessary. If they attempt to make changes—but fall short or focus poorly—they risk their actions being labeled as 'greenwash'. In addition, if they implement smart changes and self-regulations, but their employees don't buy-in to the process, all their investments will be for nothing. This is where Accountability Now, a young, fresh social responsibility agency, comes in. Clare Raybould, director of Accountability Now, believes companies—large and small—have the potential to change the world for the better, but they simply need a guiding hand to change not just the way a company works, but its culture.


Saving (and studying) one of Nigeria's last montane forests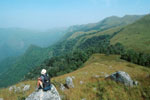 (07/26/2011) Between 2000 and 2010, Nigeria lost nearly a third (31 percent) of its forest cover, while its primary forests suffered even worse: in just five years (2000 to 2005) over half of the nation's primary forests were destroyed, the highest rate in the world during that time. Yet, Nigeria's dwindling forests have never received the same attention as many other country's, such as Indonesia, Brazil, Malaysia, or Peru, even though in many ways Nigeria struggles with even deeper problems than other developing nations. Despite vast oil business, the nation is plagued by poverty and destitution, a prime example of what economists call the 'resource curse'. Environmentally, it has been named one of the worst in the world. Yet, not all forest news out of Nigeria is bleak: the success of the Nigerian Montane Forest Project in one of the country's remaining forests is one such beacon of hope, and one example of how the country could move forward.


Indonesia to recognize rights of forest communities, indigenous peoples

(07/12/2011) Indonesia will 'recognize, respect and protect' the rights of traditional forest users, including indigenous people, as it works to slow deforestation, reports the Rights and Resources Initiative, a coalition of NGOs.


Community control, rather than govt control, helps forests recover, says study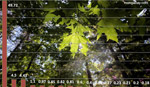 (07/07/2011) A new study says that giving local communities control over forest resources can help slow and even reverse deforestation. The research, published by the Rights and Resources Initiative (RRI) on the eve of a forestry workshop in Lombok, Indonesia, analyzed trends in countries that have either maintained or expanded forest cover since 1990.


Indonesia's moratorium undermines community forestry in favor of industrial interests


(06/21/2011) Indonesia's moratorium on new concessions in primary forest areas and peatlands "completely ignores" the existence of community forestry management licenses, jeopardizing efforts to improve the sustainability of Indonesia's forest sector and ensure benefits from forest use reach local people, say environmentalists. According to Greenomics-Indonesia, a Jakarta-based NGO, community and village forestry licenses are not among the many exemptions spelled under the presidential instruction that defines the moratorium. The instruction, issued last month, grants exemptions for industrial developers and allows business-as-usual in secondary forest areas by the pulp and paper, mining and palm oil industries.


Environment versus economy: local communities find economic benefits from living next to conservation areas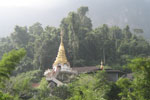 (06/12/2011) While few would question that conserving a certain percentage of land or water is good for society overall, it has long been believed that protected areas economically impoverish, rather than enrich, communities living adjacent to them. Many communities worldwide have protested against the establishment of conservation areas near them, fearing that less access and increased regulations would imperil their livelihoods. However, a surprising study overturns the common wisdom: showing that, at least in Thailand and Costa Rica, protected areas actually boost local economies and decrease poverty.


Down to 50, conservationists fight to save Javan Rhino from extinction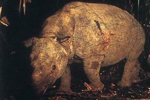 (05/17/2011) Earlier this year, the International Rhino Foundation launched Operation Javan Rhino to prevent the extinction of the critically endangered Javan Rhinoceros (Rhinoceros sondaicus), formerly found in rain forests across Southeast Asia. Operation Javan Rhino is a multi-layered project which links field conservation, habitat restoration, and management efforts with the interests of local governments and communities. The following is an interview with Susie Ellis, Executive Director of the International Rhino Foundation.


Program that cuts illegal logging by providing high quality health care in Borneo wins major conservation award

(05/14/2011) The co-founder of an initiative that discourages illegal logging by bringing affordable, high quality health care to impoverished communities in Indonesian Borneo has been recognized with a prestigious conservation award.


Cambodia's wildlife pioneer: saving species and places in Southeast Asia's last forest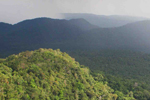 (05/11/2011) Suwanna Gauntlett has dedicated her life to protecting rainforests and wildlife in some of the world's most hostile and rugged environments and has set the trend of a new generation of direct action conservationists. She has designed, implemented, and supported bold, front-line conservation programs to save endangered wildlife populations from the brink of extinction, including saving the Amur Tiger (also known as the Siberian Tiger) from extinction in the 1990s in the Russian Far East, when only about 80 individuals remained and reversing the drastic decline of Olive Ridley sea turtles along the coast of Orissa, India in the 1990s, when annual nestings had declined from 600,000 to a mere 8,130. When she first arrived in Cambodia in the late 1990s, its forests were silent. 'You couldn't hear any birds, you couldn't hear any wildlife and you could hardly see any signs of wildlife because of the destruction,' Gauntlett said. Wildlife was being sold everywhere, in restaurants, on the street, and even her local beauty parlor had a bear.


Community Forest Monitoring for the Carbon Market: Opportunities Under REDD

(05/03/2011) With over 200 million forested hectares in 60 countries transferred to community forest management over the past 20 years, this much needed book edited by Margaret Skutsch funded through the Kyoto: Think Global Act Local program (K:TGAL), provides not only various insights into how local communities and indigenous stakeholders can be engaged in community forest carbon project development and monitoring, it furthermore provides a valuable framework and models from which to discuss and analyze successful implementation of community forest carbon projects.


Scientists urge Papua New Guinea to declare moratorium on massive forest clearing

(04/19/2011) Forests spanning an area larger than Costa Rica—5.6 million hectares (13.8 million acres)—have been handed out by the Papua New Guinea government to foreign corporations, largely for logging. Granted under government agreements known as Special Agricultural and Business Leases (SABLs), the land leases circumvent the nation's strong laws pertaining to communal land ownership. Now, the Association for Tropical Biology and Conservation (ATBC), the world's largest professional society devoted to studying and conserving tropical forests, is urging the Papua New Guinea government to declare a moratorium on SABLs.


How to save the Pantanal and increase profits for the cattle industry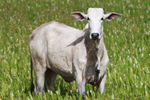 (03/28/2011) The Pantanal spanning Brazil, Bolivia, and Paraguay is the world's largest wetland—the size of Florida—and home to a wide-variety of charismatic species, such as jaguars, capybaras, and giant anteaters. However, the great wetland is threatened by expansion in big agriculture and an increasingly intensive cattle industry. Yet there is hope: a new study by Wildlife Conservation Society of Brazil (WCS-Brazil) researchers has found that cattle and the ecosystem can exist harmoniously. By replacing current practices with rotational grazing, cattle ranchers gain a healthier herd and more profits while safeguarding the ecological integrity and wildlife of the world's largest wetland system. The study published in mongabay.com's open access journal Tropical Conservation Science is a rare instance of a win-win situation.



Page 1 | Page 2