News articles on climate science

---
Mongabay.com news articles on climate science in blog format. Updated regularly.





NASA: Arctic melt season lengthening

(02/03/2010) Newly released images from NASA and the National Snow and Ice Data Center show that the Arctic's melt season has lengthened significantly over the past few decades.


White roofs could cool cities

(01/28/2010) Painting urban roofs white could effectively counteract some of the urban heat-island effect and even lower greenhouse gas emissions in cities, reports a new study in Geophysical Research Letters.


Scientists call for research on geoengineering scheme to block sunlight

(01/27/2010) The idea goes something like this: nations would send megatons of light-scattering aerosol particles into the globe's upper atmosphere, significantly reducing sunlight reaching the earth and thereby immediately cooling the Earth. While the idea may sound like science-fiction—or desperate, depending on your opinion—researchers writing in Science say that it may be one of the best ways to lower the Earth's temperature. They argue that international research and field testing of the idea, known as solar-radiation management (SRM), should begin immediately.


NASA: 2009 second warmest year on record

(01/24/2010) According to NASA's Goddard Institute for Space Studies (GISS), last year was tied for the second warmest year on record after 2005, the warmest year on record. If just looking at the southern hemisphere, however, 2009 proved the warmest yet recorded since record-taking began in 1880. Overall 2009 tied a total of five other years—four from the 2000s—for the second warmest on record. But, researchers say what is most important was that the past decade, from January 1st 2000 to December 31st 2009, proved the warmest on record.


Chinese official links extreme snowstorm to global warming

(01/05/2010) Bitter cold and snow have shut down Beijing after it received 4-8 inches (10-20 centimeters) of snow on Sunday, the largest snowfall since 1951, according to the Sydney Morning Hearld. Guo Hu, the head of the Beijing Meteorological Bureau linked the storm to global climate change.


Record-breaking snow across the US and climate change

(12/26/2009) Over the past few weeks the United States has been pounded by a number of big snow storms. A week ago Washington DC received 18 inches of snow, setting a number of records. Over Christmas, the middle of the country, from Texas to Minnesota was also hit by record amounts of snow. While snow fall over the East Coast and middle of the country in the United States in December is hardly unusual, a number of record amounts of precipitation may point to a larger shift in the climate. Scientists say that higher temperatures causes more water evaporation, which increases the chances of heavy precipitation events, such as floods and snowstorms.


Catastrophic sea level rise could occur with only two degrees Celsius warming

(12/17/2009) Allowing the climate to rise by just two degrees Celsius—the target most industrialized nations are currently discussing in Copenhagen—may still lead to a catastrophic sea level rise of six to nine meters, according to a new study in Nature. While this rise in sea levels would take hundreds of years to fully occur, inaction this century could lock the world into this fate.


Well-known climate change denialist labels activists in Copenhagen 'Hitler Youth'

(12/15/2009) Prominent climate change denialist and past advisor to Margaret Thatcher, Viscount Christopher Monckton, has persisted in labeling protestors in Copenhagen 'Hitler Youth' despite little historical connection.


Climate change causing irreversible acidification in world's oceans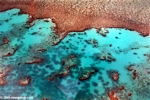 (12/15/2009) A new study from the Secretariat of the Convention on Biological Diversity has synthesized over 300 reports on ocean acidification caused by climate change. The report finds that increasing acidification will lead to irreversible damage in the world's oceans, creating a less biodiverse marine environment. Released today the report determines that the threat to marine life by ocean acidification must be considered by policymakers at the UN Climate Change Conference in Copenhagen.


Photos: ten beloved species threatened by global warming



(12/14/2009) The International Union for the Conservation of Nature (IUCN) has released a list of ten species that are likely to be among the hardest hit by climate change, including beloved species such as the leatherback sea turtle, the koala, the emperor penguin, the clownfish, and the beluga whale. The timing of the list coincides with the negotiations by world leaders at the UN Climate Change Conference to come up with an international agreement to combat climate change.


Sea levels set to rise more than expected due to 'deeply surprising' Greenland melt

(12/14/2009) A new study by the Arctic Monitoring and Assessment Program estimates that the sea will rise by 0.5 to 1.5 meters by 2100, threatening coastal cities and flooding island nations. This is double the predicted rise estimated by the UN's Intergovernmental Panel on climate Change (IPCC) in 2007, which did not incorporate sea level rise due to the melting of Greenland and Antarctica's ice sheets.


1700 UK researchers sign statement standing behind global warming science

(12/10/2009) 1,700 British scientists have signed a statement put out by the Met Office declaring that they have the "utmost confidence" in the science behind climate change. The statement and signatures comes after emails by prominent climate change researchers were stolen from the University of East Anglia. Critics say that the emails show that the researchers have hidden and manipulated evidence. However, many scientists, including those who sent the emails, contend that statements in the emails have been taken out of context by climate change deniers and the media.


Bangladesh tops list of most vulnerable countries to climate change

(12/09/2009) According to the Global Climate Risk Index, Bangladesh is the most vulnerable nation to extreme weather events, which many scientists say are being exacerbated by climate change. From 1990 to 2008, Bangladesh has lost 8,241 lives on average every year due to natural disasters. In addition, rising sea levels also threaten millions of Bangladeshis.


Current decade is the warmest on record

(12/08/2009) As 192 countries meet in Copenhagen to wrangle out a complex and at times sticky agreement to combat climate change, the World Meteorological Organization (WMO) has released new evidence that the world is undergoing warming. According to the WMO the current decade is likely the warmest on record.


Email scandal may be turning against climate change deniers

(12/07/2009) It may be that climate change scientists and policymakers have simply had enough, and it may be that the emails which were hacked did not reveal the massive conspiracy that they were supposed to, either way climatologists and politicians have gone on the offensive against claims that the hacked emails from the East Anglia's Climate Research Unit are evidence that climate change is a conspiracy or hoax.


Not just the polar bear: ten American species that are feeling the heat from global warming

(12/01/2009) A new report, America's Hottest Species, highlights a variety of American wildlife that are currently threatened by climate change from a small bird to a coral reef to the world's largest marine turtle.


Zoos call for deeper emission cuts to save life on Earth

(11/30/2009) To save species around the world zoos say deeper emission cuts are needed than governments are currently proposing. Over 200 zoos worldwide have signed a petition calling on governments to set the target of atmospheric carbon below 350 parts per million (ppm) far lower than most government targets.


Global warming will increase likelihood of civil war in Africa by 55 percent

(11/23/2009) There have been many warnings by policymakers that rising temperatures in Africa could lead to civil conflict, however a new study in Proceedings of the National Academy of Sciences is the first to uncover empirical evidence for these warnings and quantify them. The results—that higher temperatures increased the likelihood of civil war in sub-Saharan Africa by over 50 percent—took aback even the researchers.


Oceans' ability to sequester carbon diminishing

(11/18/2009) A new study—the first of its kind—has completed an annual accounting of the oceans' intake of carbon over the past 250 years, and the news is troubling. According to the study, published in Nature, the oceans' ability to sequester carbon is struggling to keep-up with mankind's ever-growing emissions. Since 2000 researchers estimate that while every year the oceans continue to sequester more anthropogenic carbon emission, the overall proportion of carbon taken in by the oceans is declining.


Coastal habitats may sequester 50 times more carbon than tropical forests by area


(11/16/2009) Highly endangered coastal habitats are incredibly effective in sequestering carbon and locking it away in soil, according to a new paper in a report by the IUCN. The paper attests that coastal habitats—such as mangroves, sea grasses, and salt marhses—sequester as much as 50 times the amount of carbon in their soil per hectare as tropical forest. "The key difference between these coastal habitats and forests is that mangroves, seagrasses and the plants in salt marshes are extremely efficient at burying carbon in the sediment below them where it can stay for centuries or even millennia."


Goodbye, snows of Kilimanjaro


(11/02/2009) The most recent survey among the ice fields atop Mount Kilimanjaro found that the ice atop Africa's most famous mountain could be gone in twenty years—and maybe even sooner. Published in the Proceedings of the National Academy of Science the study was conducted by a team of researchers who first measured the glaciers in 2000. They discovered that between 1912 and 2007, 85 percent of the ice that covered Mount Kilimanjaro vanished. When using 2000 as baseline the mountain has lost 26 percent of its ice.


Arctic lake undergoing unprecedented changes due to warming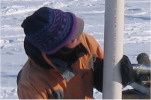 (10/19/2009) The Arctic should be growing cooler, but a new sediment core taken from an Arctic lake reveals that the lake's ecology and chemistry has been transformed by unnatural warming beginning in the 1950s. The sediment core proves that changes happening in the lake during the Twentieth Century are unprecedented over the past 200,000 years. Headed by University of Colorado scientist Yarrow Axelford, the study retrieved the sediment core from the bottom of a thirty foot deep lake on Baffin Island. Importantly the sediment core goes back 80,000 years further than any other core retrieved from the Greenland ice sheet, providing researchers with the longest timescale yet of changes in the Arctic climate.


TV worthless when it comes to knowledge about global warming

(10/18/2009) Is TV your top media choice? Then its likely, according to new research, that climate change is largely off your radar.


Will tropical trees survive climate change?, an interview with Kenneth J. Feeley



(09/24/2009) One of the most pressing issues in the conservation today is how climate change will affect tropical ecosystems. The short answer is: we don't know. Because of this, more and more scientists are looking at the probable impacts of a warmer world on the Earth's most vibrant and biodiverse ecosystems. Kenneth J. Feeley, tropical ecologist and new professor at Florida International University and the Center for Tropical Plant Conservation at the Fairchild Tropical Botanic Garden, is conducting groundbreaking research in the tropical forests of Peru on the migration of tree species due to climate change.


Concerns over deforestation may drive new approach to cattle ranching in the Amazon


(09/08/2009) While you're browsing the mall for running shoes, the Amazon rainforest is probably the farthest thing from your mind. Perhaps it shouldn't be. The globalization of commodity supply chains has created links between consumer products and distant ecosystems like the Amazon. Shoes sold in downtown Manhattan may have been assembled in Vietnam using leather supplied from a Brazilian processor that subcontracted to a rancher in the Amazon. But while demand for these products is currently driving environmental degradation, this connection may also hold the key to slowing the destruction of Earth's largest rainforest.


Sea levels set to rise as Arctic warming replaces millennia long natural cooling cycle


(09/03/2009) According to a new study published in Science the Arctic should be cooling, and in fact has been cooling for millennia. But beginning in 1900 Arctic summer temperatures began rising until the mid-1990s when the cooling trend was completely overcome. Researchers fear that this sudden up-tick in temperatures could lead to rising sea levels threatening coastal cities and islands. "Scientists have known for a while that the current period of warming was preceded by a long-term cooling trend," said lead author Darrell Kaufman of Northern Arizona University. "But our reconstruction quantifies the cooling with greater certainty than ever before."


Destructive farming practices of early civilization may have altered climate long before industrial era

(08/31/2009) William Ruddiman has become well known for his theory that human-induced climate change started long before the Industrial Age. In 2003 he first brought forth the theory that the Neolithic Revolution-when some humans turned from hunter-gathering to large-scale farming-caused a shift in the global climate 7,000 years ago.


New report predicts dire consequences for every U.S. region from global warming


(06/17/2009) Government officials and scientists released a 196 page report detailing the impact of global warming on the U.S. yesterday. The study, commissioned in 2007 during the Bush Administration, found that every region of the U.S. faces large-scale consequences due to climate change, including higher temperatures, increased droughts, heavier rainfall, more severe weather, water shortages, rising sea levels, ecosystem stresses, loss of biodiversity, and economic impacts.


Permian mass extinction caused by giant volcanic eruption

(05/28/2009) Two hundred and sixty million years ago the Earth experienced its worst mass extinction: 95 percent of marine life and 70 percent of terrestrial life vanished. Long a subject of dispute, researchers from the University of Leeds believe they have confirmed the reason behind the so-called Permian extinction.


Global warming estimates double in severity according to new MIT modeling

(05/20/2009) Employing the MIT Integrated Global System Model, scientists have found that global warming could be more than twice as severe as previous estimates six years ago. The MIT Integrated Global Systems Model, which uses computer simulations to analyze the relationship between climatic changes and the global economy, found during 400 runs of the model that there is a 90 percent probability that temperatures will have risen 3.5 to 7.4 degrees Celsius by the end of the century.


Study refutes criticism of polar bear listing under the Endangered Species Act



(05/20/2009) In May 2008 the Bush Administration listed the polar bear under the Endangered Species Act (ESA). The listing immediately received allegations of being politically biased and not based on sound science. However, a new paper addresses the allegations point by point and concludes that the decision to add the polar bear under the ESA was not only scientifically sound, but right.


Antarctica's sea ice increasing due to ozone hole, but scientists predict global warming will catch-up

(04/23/2009) Increasing ice in Antarctica is not a sign that the earth is actually cooling instead of warming as some climate change-skeptics have attested. A new study finds that the growth in Antarctic ice during the last 30 years is actually due to shifting weather patterns caused by the hole in the ozone layer. The researchers predict that eventually global warming will catch up to Antarctica leading to overall melting as it has in the Arctic.


Colorado River unlikely to meet current water demands in warmer, drier world

(04/20/2009) Feeding the water habits of such major cities as Los Angeles, Las Vegas, and Phoenix, in addition to providing irrigation waters for the entire Southwestern United States, has stretched the Colorado River thin. The river no longer consistently reaches the sea as it once did. Now a new study warns that the Colorado River system, which has proven dependable for human use throughout the 20th Century, may soon experience shortages due to global warming.


Cutting greenhouse gases now would save world from worst global warming scenarios


(04/14/2009) If nations worked together to produce large cuts in greenhouse gases, the world would be saved from global warming's worst-case-scenarios, according to a new study from the National Center for Atmospheric Research (NCAR). The study found that, although temperatures are set to rise this century, cutting greenhouse gases by 70 percent the globe could avoid the most dangerous aspects of climate change, including a drastic rise in sea level, melting of the Arctic sea ice, and large-scale changes in precipitation. In addition such cuts would eventually allow the climate to stabilize by the end of the century rather than a continuous rise in temperatures.


Black carbon linked to half of Arctic warming

(04/05/2009) Black carbon is responsible for 50 percent of the total temperature increases in the Arctic from 1890 to 2007 according to a study published in Nature Geoscience. Since 1890 the temperature in the Arctic has risen 1.9 degrees Celsius, linking black carbon to nearly an entire degree rise in Celsius or almost two degrees Fahrenheit.


Revolutionary new theory overturns modern meteorology with claim that forests move rain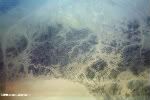 (04/01/2009) Two Russian scientists, Victor Gorshkov and Anastassia Makarieva of the St. Petersburg Nuclear Physics, have published a revolutionary theory that turns modern meteorology on its head, positing that forests—and their capacity for condensation—are actually the main driver of winds rather than temperature. While this model has widespread implications for numerous sciences, none of them are larger than the importance of conserving forests, which are shown to be crucial to 'pumping' precipitation from one place to another. The theory explains, among other mysteries, why deforestation around coastal regions tends to lead to drying in the interior.


Amazonian region likely to become savannah due to burning, deforestation

(03/31/2009) A new analysis shows that the heavily-deforested Amazonian region of Mato Grosso is particularly susceptible to 'savannization' due to repeated burning that has likely depleted the region's soils of precious nutrients. According to the study, published in the Journal of Geophyscial Research, savannization, or the process of tropical ecosystems shifting to savannah, is likely in northern Mato Grosso even if no further deforestation occurs.


When it comes to global warming Americans trust scientists most, family and friends second

(03/19/2009) A new poll released today by Yale and George Mason Universities finds that Americans trust scientists most when it comes to information on climate change. Second to scientists is family and friends, which beat out environmental organizations, religious leaders, mainstream media, and President Obama.


Rise in sea levels due to global warming could imperil New York City

(03/16/2009) A new study shows that sea levels along the United States' northeastern coast will rise nearly twice as fast during this century than previous predictions. By 2100 the waters around New York city could rise as much as 18 inches, leaving Manhattan particularly vulnerable to flooding from hurricanes and winter storm surges.


Aquatic animals emit powerful greenhouse gas

(03/02/2009) A number of water-dwelling species emit the greenhouse gas nitrous oxide, researchers announced today in the journal Proceedings of the National Academy of Sciences . Although nitrous oxide is low in concentration globally, it is considered the fourth largest contributor to climate change. This is due to its potency: in a hundred year period nitrous oxide by weight packs 310 times more punch as a greenhouse gas than carbon dioxide.


Deadly 'brown cloud' over South Asia caused by wood and dung burning

(01/23/2009) Long a subject of debate, the cause of the infamous brown cloud that hovers over the Indian Ocean and South Asia every winter has finally been discovered. Researchers led by Dr Orjan Gustafsson from the University of Stockholm in Sweden announced in Science that 70 percent of the cloud is made up of soot from the burning of biomasses, largely wood and animal dung used for cooking.


What is the greatest threat to rainforests: habitat destruction or climate change?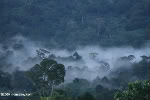 (01/13/2009) A symposium from the Smithsonian Institution meant to debate the level of threat by deforestation posed to the tropics shifted topic slightly near its end as scientists began to discus which was the most significant threat for rainforests and the species that inhabit them: habitat destruction or climate change?


Past climate change triggered wars, population decline

(11/21/2007) Long-term climate change may lead to wars and population decline according to a study published in the journal Proceedings of the National Academy of Sciences (PNAS). The research looked at the cool period known as the Little Ice Age and found that the number of wars increased, famine occurred and the population declined.


Hurricane Katrina released large amounts of carbon by destroying 320m trees

(11/15/2007) The destruction of 320 million large trees by Hurricane Katrina reduced the capacity of forests in the Southern United States to soak up carbon, reports a new study published in the journal Science. The research shows that hurricanes and other natural disturbances "can affect a landscape's potential as a 'carbon sink' because the dead vegetation then decays, returning carbon to the atmosphere, and because the old vegetation is replaced by smaller, younger plants."


New system tracks CO2 emissions of 50,000 power plants worldwide

(11/14/2007) A new online database allows users to track carbon dioxide (CO2) emissions of 50,000 power plants worldwide. The system, called CARMA—Carbon Monitoring for Action, was developed by the Center for Global Development (CGD), an policy and research group.


NASA: Arctic Ocean circulation reversal not due to global warming

(11/13/2007) A study published in Geophysical Research Letters shows that weakening of the Arctic Oscillation results from a cyclical process rather than climate change. The results suggest not all the large changes seen in Arctic climate in recent years are a result of long-term trends associated with global warming.


Weathering technology could mitigate global warming

(11/08/2007) Researchers at Harvard University and Pennsylvania State University have invented a technology, inspired by nature, to reduce the accumulation of atmospheric carbon dioxide (CO2) caused by human emissions.


Subtle threats could ruin the Amazon rainforest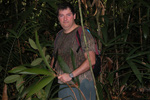 (11/07/2007) While the mention of Amazon destruction usually conjures up images of vast stretches of felled and burned rainforest trees, cattle ranches, and vast soybean farms, some of the biggest threats to the Amazon rainforest are barely perceptible from above. Selective logging -- which opens up the forest canopy and allows winds and sunlight to dry leaf litter on the forest floor -- and 6-inch high "surface" fires are turning parts of the Amazon into a tinderbox, putting the world's largest rainforest at risk of ever-more severe forest fires. At the same time, market-driven hunting is impoverishing some areas of seed dispersers and predators, making it more difficult for forests to recover. Climate change -- an its forecast impacts on the Amazon basin -- further looms large over the horizon.


Carbon-negative bioenergy to cut global warming could drive deforestation

(11/06/2007) A proposed mechanism for generating carbon-negative bioenergy -- an energy source that reduces atmospheric carbon dioxide levels -- could drive large-scale deforestation in the tropics and undermine efforts to conserve forests for carbon offsets says a biofuel expert.


Kyoto Protocol is fatally flawed; replacement needed

(10/25/2007) The Kyoto Protocol is fatally flawed and show be replaced by a more effective framework, argue researchers writing in this week's issue of Nature.



Page 1 | Page 2 | Page 3 | Page 4 | Page 5 | Page 6 | Page 7 | Page 8 | Page 9 | Page 10 | Page 11 | Page 12 | Page 13 | Page 14