News articles on climate change

---
Mongabay.com news articles on climate change in blog format. Updated regularly.






Google Earth presents fish-eye view of coral reefs

(08/20/2013) You can now visit up-close and personal some of the world's most imperiled ecosystems on Google Earth: coral reefs. The Google team is working with scientists to provide 360 degree panoramas, similar to Google street-view, to give armchair ecologists a chance to experience the most biodiverse ecosystems under the waves.
Climate change killing harp seal pups
(08/20/2013) As sea ice levels continue to decline in the northern hemisphere, scientists are observing an unsettling trend in harp seal young mortalities regardless of juvenile fitness. While a recent study found that in harp seal breeding regions ice cover decreased by up to 6% a decade from 1979 on, a follow-up study in PLoS ONE compared the rate of harp seal strandings to total ice cover from 1992 to 2010.
In defense of the financial industry: stocking up to end climate change

(08/20/2013) On a cross-country bus trip through the American Midwest, I watch cool morning mist rise from patchwork fields. Between the fields stand groves of dark green mid-summer trees, I am reminded that this scene is in jeopardy. The region is cited for its vulnerability to desertification associated with climate change.
Featured video: temperature rises across North America by 2100

(08/19/2013) A new short video predicts temperature changes across North America depending on the future of greenhouse gas emissions. Produced by NASA, the first series shows average temperatures changes (relative to 1970-1999) based on carbon dioxide levels hitting 550 parts per million (ppm) in the atmosphere by 2100. The second, even more dramatic series, shows changes if levels hit 800 ppm by the end of the century. Earlier this year, carbon dioxide levels hit 400 ppm for the first time in around 5 million years, which is longer than humans have been around.
Worst drought in 30 years threatens millions in southern Africa with food insecurity

(08/19/2013) Around 2 million people face food insecurity in northern Namibia and southern Angola as the worst regional drought in decades takes its toll, according to the UN. Two years of failed rains have pushed families into desperate conditions in a region already known for its desert-like conditions. In Namibia alone, experts estimate that over 100,000 children under five are at risk for acute malnutrition.
China pledges $275 billion over 5 years to cut record air pollution

(08/19/2013) Last week China announced it was going to spend over a quarter of a trillion dollars ($275 billion) to fight rampant and life-threatening pollution in its urban centers over the next five years. Recent decades of unparalleled economic growth has taken a drastic environmental toll in China, including record air pollution levels in Beijing. The announcement follows other news, including that the Chinese government has recently scrapped a massive 2,000 megawatt coal plant project near the cities of Hong Kong and Shenzhen.
Zoo races to save extreme butterfly from extinction
(08/15/2013) In a large room that used to house aquatic mammals at the Minnesota Zoo, Erik Runquist holds up a vial and says, 'Here are its eggs.' I peer inside and see small specks, pale with a dot of brown at the top; they look like a single grain of cous cous or quinoa. Runquist explains that the brown on the top is the head cap of the larva, a fact that becomes more clear under a microscope when you can see the encased larva squirm. I'm looking at the eggs of a Poweshiek skipperling, a species that is more imperiled than pandas, tigers, or bluewhales. Once superabundant, only several hundred Poweshiek skipperlings may survive on Earth today and the eggs I'm looking at are the only ones in captivity.
Fracking sucks up all the water from Texas town

(08/15/2013) Beverly McGuire saw the warning signs before the town well went dry: sand in the toilet bowl, the sputter of air in the tap, a pump working overtime to no effect. But it still did not prepare her for the night last month when she turned on the tap and discovered the tiny town where she had made her home for 35 years was out of water.
Climate change to increase violent crime

(08/06/2013) Bring on the cool weather – climate change is predicted to cause extreme weather, more intense storms, more frequent floods and droughts, but could it also cause us to be more violent with one another?
Journey to the Edge of Eden: the struggle to preserve Southwest Florida
(08/05/2013) Gary Schmelz, in a Journey to the Edge of Eden, takes us through a wonderful personal account of the conservation history of Southwest Florida. Journey to the Edge of Eden is one part personal memoir similar to the English naturalist Gerald Durrell and one part Florida conservation history. With hilarious stories of unintended naturalist misadventures and recounting conservation "as it happened," a Journey to the Edge of Eden is one of those rare books you read in a coffee shop and with gusto and pride while laughing along out loud at Gary Schmelz stories.
Climate could warm more rapidly than any time in the last 65 million years
(08/01/2013) According to a new review of 27 climate models, scientists say the global climate is likely to experience a warmth as great as any in the last 65 million years, only much, much faster. According to the study published today in Science, the Earth's land temperature will rise by 4 degrees Celsius (7.2 degrees Fahrenheit) from pre-industrial levels by 2100 if we continue on our current emissions trajectory.
Drastic cuts to greenhouse gases could save hundreds of U.S. cities from watery grave
(08/01/2013) More than 1,700 American cities and towns – including Boston, New York, and Miami – are at greater risk from rising sea levels than previously feared, a new study has found. By 2100, the future of at least part of these 1,700 locations will be "locked in" by greenhouse gas emissions built up in the atmosphere, the analysis published in the Proceedings of the National Academy of Sciences on Monday found.
Arctic melt to cost trillions

(07/30/2013) Rapid thawing of the Arctic could trigger a catastrophic "economic timebomb" which would cost trillions of dollars and undermine the global financial system, say a group of economists and polar scientists. Governments and industry have expected the widespread warming of the Arctic region in the past 20 years to be an economic boon, allowing the exploitation of new gas and oilfields and enabling shipping to travel faster between Europe and Asia.
Yukon Flats experiencing more wildfires now than in the last 10,000 years

(07/22/2013) The Yukon Flats area of Alaska is today burning more frequently and severely than it has in the last 10,000 years, according to new research published in the Proceedings of the National Academy of Sciences (PNAS). Looking at charcoal fragments from 14 deep lakes in the region, scientists were able to reconstruct the fire history of this particular forest, which covers around 2,000 square kilometers. Scientists have long warned that as the temperature worldwide continue to rise from climate change, wildfires are likely to become more common.
In age of climate change, Australia's vast coal fields could become worthless

(07/02/2013) Australia's huge coal industry is a speculative bubble ripe for financial implosion if the world's governments fulfill their agreement to act on climate change, according to a new report. The warning that much of the nation's coal reserves will become worthless as the world hits carbon emission limits comes after banking giant Citi also warned Australian investors that fossil fuel companies could do little to avoid the future loss of value.
After long wait, Obama lays out fight against climate change
(06/25/2013) Five years after being elected president and six months after winning a second term, President Obama today gave his first speech devoted solely to climate change and announced several executive actions to begin weaning the United States (historically the largest emitter of greenhouse gases) off fossil fuels. At Georgetown University today, Obama stated that his administration would expand renewable energy projects on federal lands, raise energy efficiency standards on appliances, and, most importantly, limit carbon pollution from both existing and new power plants, which represent about 40 percent of the U.S.'s emissions. Obama also noted that the U.S. would spearhead global efforts to combat climate change which is pushing sea levels higher, melting glaciers and sea ice, exacerbating fires, imperiling species, and worsening extreme weather worldwide.
NASA image shows nearly ice-free Alaska as temps top 96 degrees

(06/24/2013) After a colder-than-average spring, Alaska is suffering a sudden and record-breaking heatwave. Temperatures on Monday, June 17th hit a stunning 96 degrees Fahrenheit (35 degrees Celsius) in Talkeetna, Alaska, just below the state's highest temperature ever record of 98 degrees Fahrenheit in 1969. On the same day, NASA's Terra Satellite's Moderate Resolution Imaging Spectroradiometer (MODIS) took a rare image of a cloud-free Alaska.
Conserving top predators results in less CO2 in the air
(06/19/2013) What does a wolf in Yellowstone National Park have in common with an ambush spider on a meadow in Connecticut? Both are predators and thus eat herbivores, such as elk (in the case of wolves) and grasshoppers (in the case of spiders). Elk and grasshoppers also have more in common than you probably imagine: they both consume large quantities of plant matter. While scientists have long-known that predators lead to carbon storage by reducing herbivore populations, a new study reveals a novel way in which top predators cause an ecosystem to store more carbon.
Seabirds face big problems as sea levels rise
(06/19/2013) Migratory shorebird populations are at great risk from rising sea levels due to global climate change, warns a recent paper in Proceedings of the Royal Society B. These birds play an important role in the distribution of nutrients within wetland and coastal ecosystems, and their loss could have unknown consequences for the rest of the world.
Warming world hits fig wasps and figs
(06/19/2013) Recent experiments concerning hugely-important fig plants (Ficus) and their relationship with small, short-lived fig wasps suggest dire potential consequences due to human induced climate change, finds a study published in the journal Biology Letters. The researchers collected four species of adult female fig wasps from the lowland tropical forests of Singapore to test their tolerance to gradually increased temperatures.
Should zoos educate the public about climate change?
(06/18/2013) Zoos are usually thought of as entertainment destinations. As a place to take the kids on a nice afternoon, they are sometimes perceived to lack the educational heft of an art museum or a theatre. However, over the past few decades many of the world's best zoos and aquariums have also worked to educate their visitors about conservation issues, in addition to funding and supporting programs in the field to save the ever-growing number of imperiled species. But as threats to the world's species mount—including climate change—many are beginning to ask what, if anything, zoos and aquariums should do to address the global environmental crisis.
Poisonous jellyfish on the rise in the Mediterranean

(06/11/2013) Scientists across the Mediterranean say a surge in the number of jellyfish this year threatens not just the biodiversity of one of the world's most overfished seas but also the health of tens of thousands of summer tourists.
NASA: 3% of Amazon rainforest burned between 1999-2010

(06/08/2013) 33,000 square miles (85,500 square kilometers) or 2.8 percent of the Amazon rainforest burned between 1999-2010 finds new NASA-led research that measured the extent of fires that smolder under the forest canopy.
Southern U.S. logging soars to meet foreign biofuel demand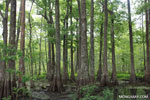 (06/06/2013) In order to meet the European Union's goal of 20% renewables by 2020, some European utility companies are moving away from coal and replacing it with wood pellet fuel. The idea is simple: trees will regrow and recapture the carbon released in the burning of wood pellets, making the process supposedly carbon-neutral. But just like other simple ideas, it misses out important details that can turn it on its head.
Rainforests will survive extreme global warming, argues study
(06/02/2013) Rainforests in South America have endured three previous extreme global warming events in the past, suggesting they will survive a projected 2-6 degree rise in temperatures over the coming century, reports a study published in the Annual Review of Earth and Planetary Science. The research, published by Carlos Jaramillo and Andrés Cárdenas of the Smithsonian Tropical Research Institute (STRI) in Panama, reviewed some 3,800 published estimates of temperature over the past 120 million years and compared them to the existence of tropical plants in the fossil record.
Millennium Development Goals falling short on environmental ambitions

(05/30/2013) This week in New York City, the 27 members of the high-level panel of eminent persons appointed by the U.N. Secretary General will deliver a report providing recommendations on the post-2015 development agenda. This is a critical opportunity to address the inadequacies of the Millennium Development Goals (MDGs) and to chart a new course for sustainable development.
Earth likely to warm between 2 and 6 degrees Celsius this century

(05/30/2013) A new study by Australian scientists projects that the world will likely warm between 2 and 6 degrees Celsius (3.6 to 10.8 degrees Fahrenheit) from pre-industrial levels by 2100. The study published in Nature Climate Change finds that exceeding the 2-degree threshold is very likely under business-as-usual emissions scenarios even as scientists have long warned that passing the 2-degree mark would lead to catastrophic climate change.
Plants re-grow after five centuries under the ice

(05/27/2013) While monitoring the retreat of the Teardrop Glacier in the Canadian Arctic, scientists have found that recently unfrozen plants, some of which had been under ice since the reign of Henry VIII, were capable of new growth.
Indonesia's largest coal plant will be built despite protests, minister says

(05/26/2013) Indonesia will go ahead with construction of what is set to be its largest coal-fired power plant in Batang, Central Java next year, a senior government official has said, downplaying opposition from environmental groups and the local community. Developers have struggled to acquire the approximately 200 hectares of land needed for the planned PLTU Batang plant, which would have a 2000 megawatt (MW) capacity. Residents of five villages have protested the project, with some refusing to release their land on fears of potential environmental damage to the area. Environmental groups also oppose the plant, saying it overlaps with a marine protected area and runs counter to President Susilo Bambang Yudhoyono's commitment to reduce carbon emissions.
China to begin cutting carbon emissions one city at a time

(05/23/2013) China has unveiled details of its first pilot carbon-trading program, which will begin next month in the southern city of Shenzhen. The trading scheme will cover 638 companies responsible for 38% of the city's total emissions, the Shenzhen branch of the powerful National Development and Reform Commission (NDRC) announced on Wednesday. The scheme will eventually expand to include transportation, manufacturing and construction companies.
Biosphere conservation: monumental action is critical to avert global environmental crisis
(05/20/2013) Human-caused changes to our biosphere—the global total of the world's ecosystems—are now so great and alarmingly rapid that human lives and societies undoubtedly face epic challenges in the near future as our biosphere deteriorates, planetary boundaries are reached, and tipping points exceeded. We may survive, we may painfully adapt, but it is a fair bet that grave hardship, loss, and sacrifice lay ahead. The nature and extent of impacts among human populations hinges on how successfully we respond to the biosphere crisis with extraordinary leadership, balanced solutions applied at global scales, and unprecedented cooperation—or not.
Scientists have reached an overwhelming consensus on human-caused climate change
(05/16/2013) Despite outsized media and political attention to climate change deniers, climate scientists long ago reached a consensus that not only is climate change occurring, but it's largely due to human actions. A new study in Environmental Research Letters further strengthens this consensus: looking at 4,000 peer-reviewed papers researchers found that 97 percent of them supported anthropogenic (i.e. human caused) global warming. Climate change denialists, many of them linked to fossil fuel industries, have tried for years—and often successfully—to undercut action on mitigating climate change through carefully crafted misinformation campaigns.
Canadian government drops over $16 million on advertising its tar sands
(05/16/2013) The Canadian government has nearly doubled its advertising spending to promote the Alberta tar sands in an aggressive new lobbying push ahead of Thursday's visit to New York by the prime minister, Stephen Harper. The Harper government has increased its advertising spending on the Alberta tar sands to $16.5m from $9m a year ago.
Eat insects to mitigate deforestation and climate change
(05/14/2013) A new 200-page-report by the UN Food and Agriculture Organization (FAO) urges human society to utilize an often-ignored, protein-rich, and ubiquitous food source: insects. While many in the industrialized west might turn up their noses at the idea of eating insects, already around 2 billion people worldwide eat over 1,900 species of insect, according to the FAO. Expanding insect-eating, the authors argue, may be one way to combat rising food needs, environmental degradation, and climate change.
Mount Everest glaciers have shrunk 13% in 50 years

(05/13/2013) Glaciers in the Mount Everest region have shrunk by 13 percent and the snow-line has shifted 180 meters (590 feet) higher during the past 50 years, according to a study that will be presented this week at a conference organized by the American Geophysical Union.
Climate change to halve habitat for over 10,000 common species

(05/13/2013) Even as concentrations of carbon dioxide in the atmosphere hit 400 parts per million (ppm) for the first time in human history last week, a new study in Nature Climate Change warns that thousands of the world's common species will suffer grave habitat loss under climate change.
A new world?: carbon dioxide concentrations in atmosphere hit 400 ppm
(05/11/2013) For the first time since homo sapiens evolved, concentrations of carbon dioxide in the atmosphere have struck 400 parts per million (ppm) due to burning fossil fuels. The National Oceanic and Atmospheric Administration (NOAA) reports that readings of carbon dioxide at Mauna Loa Observatory in Hawaii hit the symbolic number on Thursday and are expected to continue rising in coming years. The last time concentrations were this high for a sustained period was 4-5 million years ago when sea levels were 5-40 meters higher than today and the poles were 10 degrees Celsius hotter. During this epoch, forests grew along the shores of the Arctic Ocean and coral reefs were almost wholly absent.
The Hawaiian silversword: another warning on climate change
(05/06/2013) The Hawaiian silversword (Argyroxyphium sandwicense), a beautiful, spiny plant from the volcanic Hawaiian highlands may not survive the ravages of climate change, according to a new study in Global Change Biology. An unmistakable plant, the silversword has long, sword-shaped leaves covered in silver hair and beautiful flowering stalks that may tower to a height of three meters.
'Suffering...without witnesses': over a quarter of a million people perished in Somali famine
(05/06/2013) A new report estimates that 258,000 people died in 2011 during a famine in Somalia, the worst of such events in 25 years and a number at least double the highest estimations during the crisis. Over half of the victims, around 133,000, were children five and under. The report, by the UN Food and Agricultural Organization (FAO), argues that the international community reacted too late and too little to stem the mass starvation brought on by government instability, conflict, high food prices, and failed rains, the last of which has been linked to climate change by some scientists.
Sugarcane production impacting local climate in Brazil
(05/01/2013) Intensification of Brazil's sugarcane industry in response to rising demand for sugar-based ethanol could have impacts on the regional climate reports a new study by researchers from Arizona State University, Stanford University and the Carnegie Institution for Science. Following the conversion of cerrado grasslands into sugarcane in Brazil, a recent study in Geophysical Research Letters found local cooling that approached 1 degree Celsius during the growing season and maximum local warming near 1 degree Celsius post-harvest.




Page 1 | Page 2 | Page 3 | Page 4 | Page 5 | Page 6 | Page 7 | Page 8 | Page 9 | Page 10 | Page 11 | Page 12 | Page 13 | Page 14 | Page 15 | Page 16 | Page 17 | Page 18 | Page 19 | Page 20 | Page 21 | Page 22 | Page 23 | Page 24 | Page 25 | Page 26 | Page 27 | Page 28 | Page 29 | Page 30 | Page 31 | Page 32 | Page 33 | Page 34