News articles on climate change

---
Mongabay.com news articles on climate change in blog format. Updated regularly.






Lake Mead could be dry up by 2021

(02/12/2008) There is a 50 percent chance Lake Mead, a key source of water for millions of people in the southwestern U.S., will be dry by 2021 if climate changes as expected and future water usage is not curtailed, a new study finds.
Global warming puts penguins at risk of extinction

(02/11/2008) Climate change could put the long-term survival of sub-Antarctic King Penguins at risk by reducing the availability of prey, reports a new study published in Proceedings of the National Academy of Sciences.
Scientists suggest new geological epoch: ours

(01/30/2008) It would be called the Anthropocene. The word was coined by chemist and Nobel Prize winner Paul Crutzen at a conference in 2000. It denotes a new geological epoch, beginning about 200 years ago at the time of the Industrial Revolution, when our planet's systems were increasingly affected by our species. While the term Anthropocene has been used informally for years, a recent peer-reviewed British paper argues that it is now time to officially accept Anthropocene as a distinct era and to leave the Holocene to the pre-Industrial past.
Largest body of geologists issues warning on global warming

(01/24/2008) A statement newly released by the world's largest scientific society of Earth and space scientists--the American Geophysical Union, or AGU--updates the organization's position on climate change: the evidence for it, potential consequences from it, and how to respond to it.
Global warming will diminish fish catch in the Bering sea

(01/16/2008) One half of the fish caught in the U.S. annually--and almost a third worldwide--come from the Bering Sea. Yet, this vast resource is increasingly threatened by climate change. A recent study, published in Marine Ecology Progress Series, showed that global warming will greatly affect the Bering Sea's phytoplankton, the cornerstone of the sea's rich ecosystem.
Scientists: cut emissions now to avoid climate tipping point

(12/14/2007) Countries need to act soon to cut carbon dioxide emissions if the worst impacts of global warming are to be avoided, warned a panel of scientists speaking Thursday at the fall meeting of the American Geophysical Union in San Francisco.
Melting of Greenland ice sheet could alter warming trend

(12/06/2007) A massive release from freshwater from the glacial Lake Agassiz 8,200 years ago triggered dramatic cooling in the North Atlantic region, report researchers writing in Science. The sudden and intense cooling, which ended the stable climate that had characterized the Holocene warm period, could have future implications for the melting of Greenland's ice sheet.
Global warming accelerates destruction of the Amazon

(12/06/2007) Deforestation and climate change could damage or destroy as much as 60 percent of the Amazon rainforest by 2030, according to a new report from environmental group WWF. The report, The Amazon's Vicious Cycles: Drought and Fire in the Greenhouse, shows that degradation in the Amazon could release 55-97 million tons of carbon dioxide by 2030. Forest loss could also dramatically impact water cycles in the region, affecting rainfall that is critical for river flows and agriculture.
Food prices to rise due to energy demand, economic trends

(12/03/2007) Income growth, climate change, high energy prices, globalization, and urbanization are converging to drive food prices higher, threatening livelihoods and nutrition of poor people in developing countries, says a new report from the International Food Policy Research Institute (IFPRI).
Climate risks to global agriculture are underestimated

(12/03/2007) Vulnerability of global agricultural to climate change may be underestimated by experts, warns a trio of papers published in week's issue of the Proceedings of the National Academy of Sciences (PNAS). The research says that "progressive changes predicted to stem from 1- to 5-degree C temperature rises in coming decades fail to account for seasonal extremes of heat, drought or rain, multiplier effects of spreading diseases or weeds, and other ecological upsets," according to a statement from Columbia University's Earth Institute.
Tropics are expanding

(12/03/2007) Climate change has caused a widening of Earth's tropical belt, according to a new study published in a new scientific journal, Nature Geoscience. "Remarkably, the tropics appear to have already expanded -- during only the last few decades of the 20th century -- by at least the same margin as models predict for this century," said the scientists who conducted the research.
Forest carbon may not fully offset fossil carbon, says expert

(12/03/2007) As policymakers meet in Bali, Indonesia to discuss various mechanisms for mitigating greenhouse emissions, a tropical ecologist from Sri Lanka warns that one ton of forest carbon is not equal to one ton of fossil carbon when it comes to using offsets to fight global warming. The implications: considerably larger forest areas (preferably old growth since it has higher carbon values than plantations) would need to be protected and reforested than are presently anticipated by most policymakers.
Largest-ever climate meeting begins in Bali

(12/02/2007) In Bali, Indonesia, more than 10,000 delegates, scientists, journalists, and activists from around the world kicked off the largest-ever climate change conference Monday. Organizers hope that the meeting lays the groundwork for a new international pact to replace the Kyoto Protocol when it expires in 2012.
Could the carbon market save the Amazon rainforest?

(11/29/2007) The global carbon market could play a key role in saving the Amazon from the effects of climate change and economic development, which could otherwise trigger dramatic ecological changes, reports a new paper published in Science. The authors argue that a well-articulated plan, financed by carbon markets, could prevent the worst outcomes for the Amazon forest while generating economic benefits for the region's inhabitants.
Hope in Bali: the December Meetings on Climate Change

(11/28/2007) The fourth, and final, report from the Intergovernmental Panel on Climate Change (IPCC) painted the most irrefutable and sobering picture yet of global warming. Two thousand scientists from over one hundred countries agreed to the statement that "warming of the climate system is unequivocal, as is now evident from observations of increases in global average air and ocean temperatures, widespread melting of snow and ice, and rising global average sea level". The report also stated that it was more than 90% certain that global warming is due to human activity. This report, released last week, will hopefully set the tone for the two week meeting in Bali, Indonesia on climate change and create the rapid and strong responses that are required.
Past climate change triggered wars, population decline

(11/21/2007) Long-term climate change may lead to wars and population decline according to a study published in the journal Proceedings of the National Academy of Sciences (PNAS). The research looked at the cool period known as the Little Ice Age and found that the number of wars increased, famine occurred and the population declined.
Hurricane Katrina released large amounts of carbon by destroying 320m trees

(11/15/2007) The destruction of 320 million large trees by Hurricane Katrina reduced the capacity of forests in the Southern United States to soak up carbon, reports a new study published in the journal Science. The research shows that hurricanes and other natural disturbances "can affect a landscape's potential as a 'carbon sink' because the dead vegetation then decays, returning carbon to the atmosphere, and because the old vegetation is replaced by smaller, younger plants."
New system tracks CO2 emissions of 50,000 power plants worldwide

(11/14/2007) A new online database allows users to track carbon dioxide (CO2) emissions of 50,000 power plants worldwide. The system, called CARMA—Carbon Monitoring for Action, was developed by the Center for Global Development (CGD), an policy and research group.
NASA: Arctic Ocean circulation reversal not due to global warming

(11/13/2007) A study published in Geophysical Research Letters shows that weakening of the Arctic Oscillation results from a cyclical process rather than climate change. The results suggest not all the large changes seen in Arctic climate in recent years are a result of long-term trends associated with global warming.
Weathering technology could mitigate global warming

(11/08/2007) Researchers at Harvard University and Pennsylvania State University have invented a technology, inspired by nature, to reduce the accumulation of atmospheric carbon dioxide (CO2) caused by human emissions.
Subtle threats could ruin the Amazon rainforest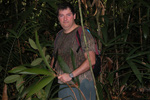 (11/07/2007) While the mention of Amazon destruction usually conjures up images of vast stretches of felled and burned rainforest trees, cattle ranches, and vast soybean farms, some of the biggest threats to the Amazon rainforest are barely perceptible from above. Selective logging -- which opens up the forest canopy and allows winds and sunlight to dry leaf litter on the forest floor -- and 6-inch high "surface" fires are turning parts of the Amazon into a tinderbox, putting the world's largest rainforest at risk of ever-more severe forest fires. At the same time, market-driven hunting is impoverishing some areas of seed dispersers and predators, making it more difficult for forests to recover. Climate change -- an its forecast impacts on the Amazon basin -- further looms large over the horizon.









Climate sensitivity to rising CO2 levels still uncertain

(10/25/2007) Climate sensitivity to increasing concentrations of greenhouse gases is still largely uncertain and researchers will likely not be able to further refine their estimates on future climate scenarios, say two University of Washington scientists writing in this week's issue of the journal Science.





Mass extinctions happen when temperatures are the warmest

(10/24/2007) Warming temperatures could trigger a mass extinction event, warn scientists writing in the latest issue of Proceedings of the Royal Society B. Comparing ancient records of marine and terrestrial diversity with historical temperature estimates, researchers from the Universities of York and Leeds found a close correlation between Earth climate and extinctions over the past 520 million years: higher extinction rates occur at higher temperatures.





North Atlantic carbon sinks absorbing less CO2

(10/23/2007) The capacity of the North Atlantic ocean to absorb atmospheric carbon dioxide (CO2) has declined significantly since in the mid 1990s, report researchers from the University of East Anglia. The findings raise concerns that oceans may be slowing their uptake of CO2, potentially worsening the climate impact of greenhouse gas emissions.





Carbon sinks failing to keep up with emissions

(10/22/2007) Atmospheric carbon dioxide (CO2) growth has increased 35 percent faster than expected since 2000, report scientists writing in Proceedings of the National Academy of Sciences. Worryingly, more than half the increase came from a decreased efficiency of natural land and ocean sinks to absorb CO2 from the atmosphere. The reminder came from a slowing in the efficiency of use of fossil fuels.





Climate change will impact U.S. economy

(10/16/2007) Climate change will have a significant economic impact on the United States, reports a new study published by researchers from the University of Maryland. The report, The U.S. Economic Impacts of Climate Change and the Costs of Inaction, aggregates and analyzes previous economic research in order to develop a better estimate of the costs of climate change.





Al Gore shares Nobel Peace Prize with climate body

(10/12/2007) Former U.S. Vice President Al Gore and the United Nations Intergovernmental Panel on Climate Change (IPCC) won the 2007 Nobel Peace Prize for their efforts to build awareness about human-induced climate change. Gore and the IPCC, a body of climate scientists, will each receive about $1.5 million.





38 key global environmental indicators worsen - report

(09/14/2007) Consumption of energy and many other critical resources is consistently breaking records, disrupting the climate and undermining life on the planet, according to the latest Worldwatch Institute report, Vital Signs 2007-2008.





Bush aides say mankind responsible for global warming

(09/14/2007) Dr. John Marburger, President George W. Bush's chief scientific advisor, said it is more than 90 percent certain that greenhouse gas emissions to blame for rising global temperatures, according to BBC News.





Climate change drove human evolution

(09/03/2007) Climate change appears to have been a significant driver of human evolution, report researchers writing in this week's issue of the journal Proceedings of the National Academy of Science (PNAS).





Indonesia's peatlands may offer U.S. firms global warming offsets

(08/29/2007) The following is modified version of a letter I've used to pitch U.S. companies on the concept of carbon finance in Indonesia's peatlands. Discussions are slow and the critical December U.N. climate meeting is fast approaching, so I'm posting this as a tool to help you get American firms interested in avoided deforestation offsets. Please feel free to use, modify, and distribute this letter widely.





How private equity can profit from carbon offsets in Indonesia

(08/29/2007) The emerging carbon market for avoided deforestation presents unprecedented opportunities for private equity to make profitable investments that also help protect the environment. Indeed, for the first time, conservation may be associated with positive financial returns. Here's a brief look at how private equity and other investors can capitalize on this opportunity to earn attractive returns while fighting climate change, protecting ecosystem services, and safeguarding endangered species like orangutans.









European blood-sucker falls victim to global warming

(08/26/2007) Europe's only known land leech may be on the brink of extinction due to shifts in climate, report researchers writing in the journal Naturwissenschaften. The findings are significant because they suggest that "human-induced climate change without apparent habitat destruction can lead to the extinction of populations of cold-adapted species that have a low colonization ability," according to the authors.





Iron boosts carbon sequestration by the ocean

(08/23/2007) Wind-blown iron contributes significantly to the biological productivity of the Southern Ocean near Antarctica, researchers report in this week's issue of the journal Science.





Court rebukes Bush Administration on global warming report

(08/22/2007) Tuesday the Bush Administration was ordered to publish an updated research plan and national assessment on climate change. By law the White Hosue is required to publish such a report every four years, yet the current administration has failed to do so since it took office. The last National Assessment was issued in late 2000 under the Clinton administration, but environmental groups say the Bush Administration had tried to surpress its findings and recommendations.





Could peatlands conservation be more profitable than palm oil?

(08/22/2007) This past June, World Bank published a report warning that climate change presents serious risks to Indonesia, including the possibility of losing 2,000 islands as sea levels rise. While this scenario is dire, proposed mechanisms for addressing climate change, notably carbon credits through avoided deforestation, offer a unique opportunity for Indonesia to strengthen its economy while demonstrating worldwide innovative political and environmental leadership. In a July 29th editorial we argued that in some cases, preserving ecosystems for carbon credits could be more valuable than conversion for oil palm plantations, providing higher tax revenue for the Indonesian treasury while at the same time offering attractive economic returns for investors.





Could a hurricane hit California?

(08/20/2007) San Diego has been hit by hurricanes in the past and could be affected by such storms in the future according to data from the National Oceanic and Atmospheric Administration (NOAA). While a hurricane in San Diego would likely produce significantly less damage than Hurricane Katrina in New Orleans, it could still exact a high cost to Southern California especially if the region was caught off guard.






Page 1 | Page 2 | Page 3 | Page 4 | Page 5 | Page 6 | Page 7 | Page 8 | Page 9 | Page 10 | Page 11 | Page 12 | Page 13 | Page 14 | Page 15 | Page 16 | Page 17 | Page 18 | Page 19 | Page 20 | Page 21 | Page 22 | Page 23 | Page 24 | Page 25 | Page 26 | Page 27 | Page 28 | Page 29 | Page 30 | Page 31 | Page 32 | Page 33